In late-February 2021 we moved to our new farm and in the few months since we've met many lovely people and started to become familiar with the land. This year is about understanding the place and what plants are here. In the future our plans are in some respects unambitious, I'd like to keep a lot as it is – its story is what drew us here – but you will see me trying quite significant new plant combinations on a large scale that are also suitable for small gardens. For now, I thought I'd show you around some of the main areas in photos below…
Patio garden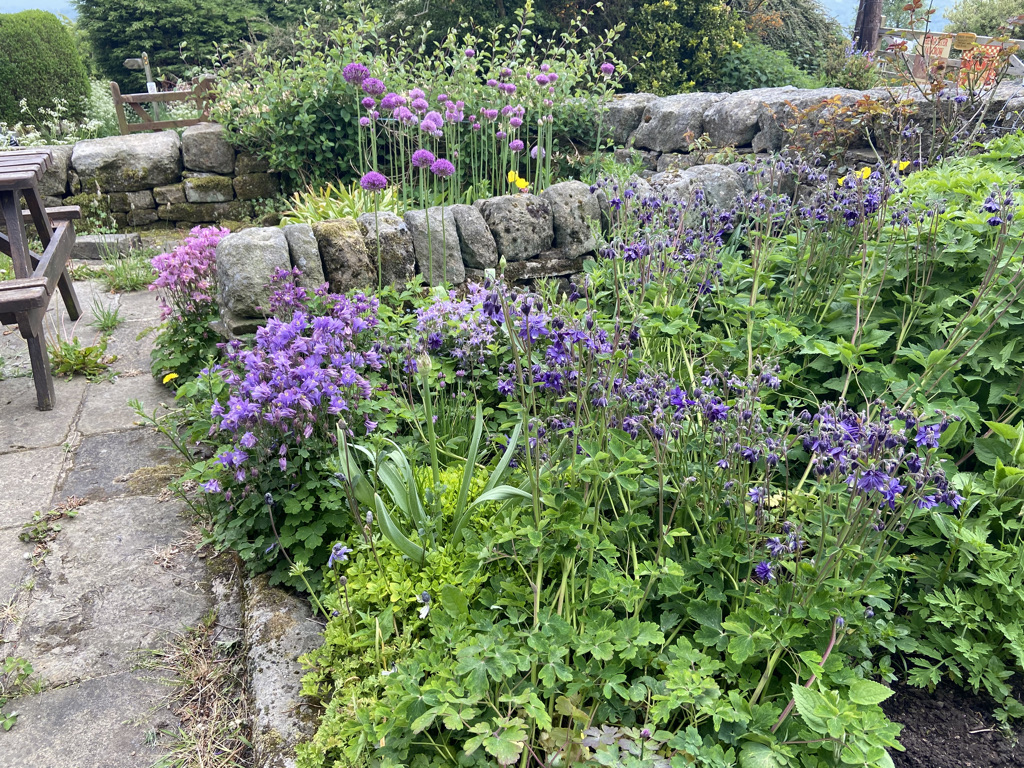 I'd like the patio by the house to mainly be a herb garden with some flowers too, which means some of these lovely plants will have to be moved elsewhere to make room.
Big garden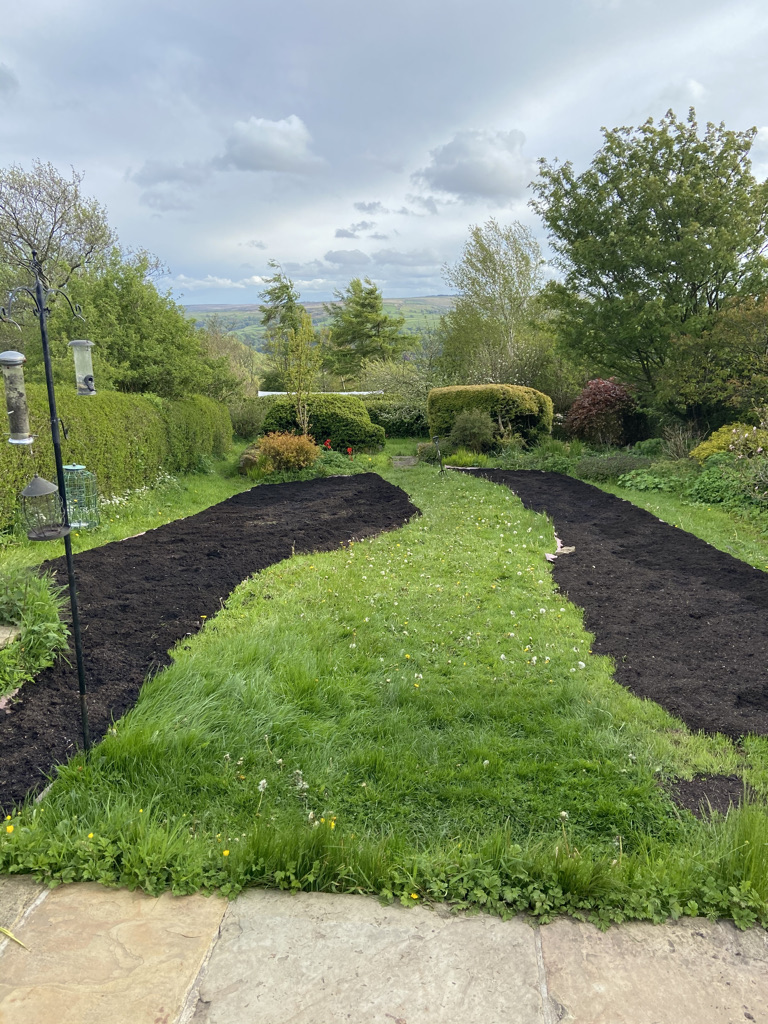 The main garden area has a historic series of hedging around it which is useful for protecting against the vicious winds we get up here, being 1,000ft up on an exposed slope. It's in here I'm going to focus on my main planting design experiments. The garden is split into a number of different zones by hedges, with two main enclosed bits and one less enclosed area on the outside of the hedge, which is useful for trialling plants in different levels of exposure. There is one large patch of ground elder that I need to remove before I can really get started, as well as lots of dock and dandelion in the lawn – normally kept at bay by mowing.
Small garden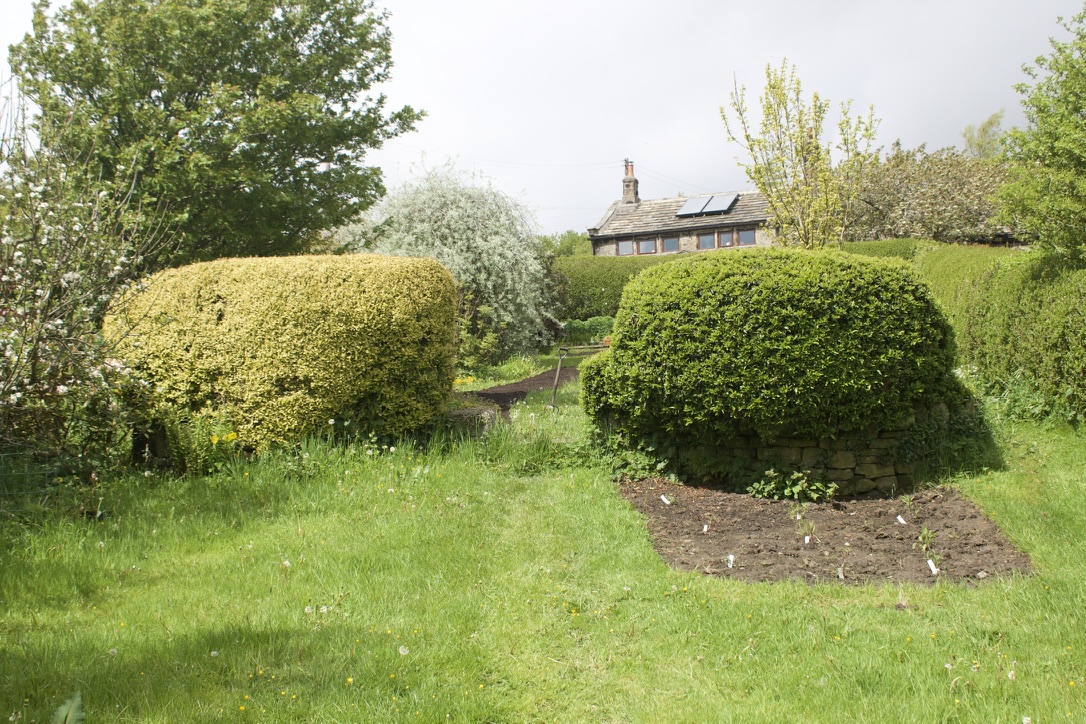 On the other side of the two hedges from the big garden is a smaller garden area only a little bigger than our small garden in London. Here for the time being I am starting some of my plant trials, such as with the asters.
Polytunnel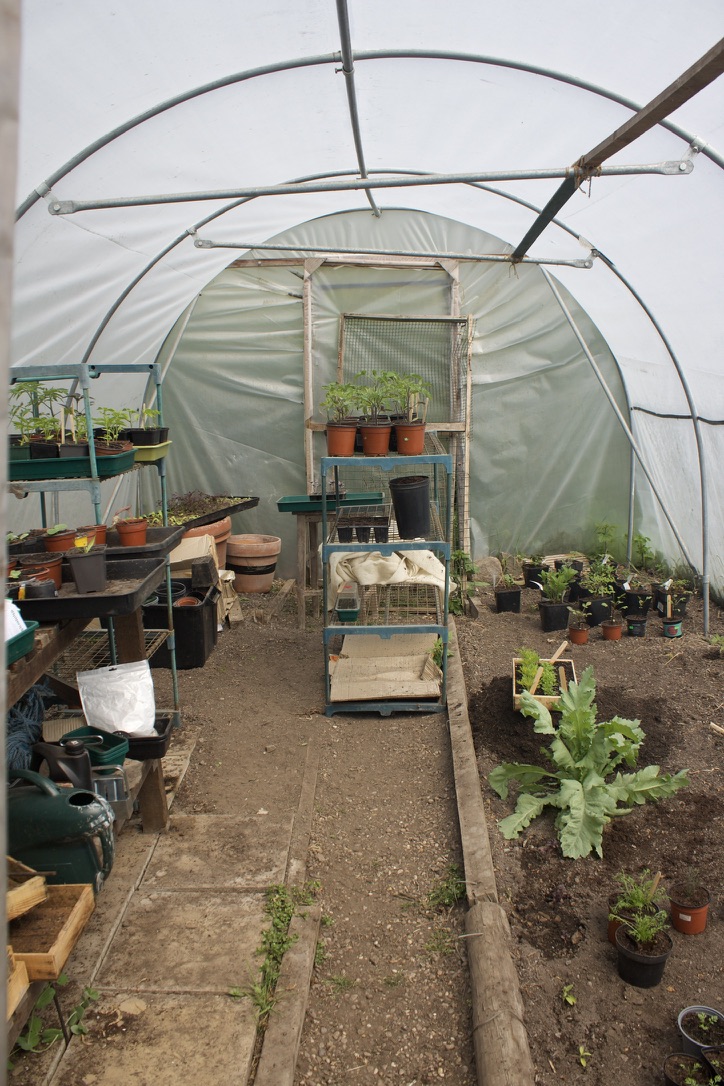 Tucked among the hedges is an old polytunnel, it needs a new skin and doors but for this first year it's functioning very well. I've produced a non-stop stream of seedlings to quickly fill the entire allotment and other areas.
Wildlife garden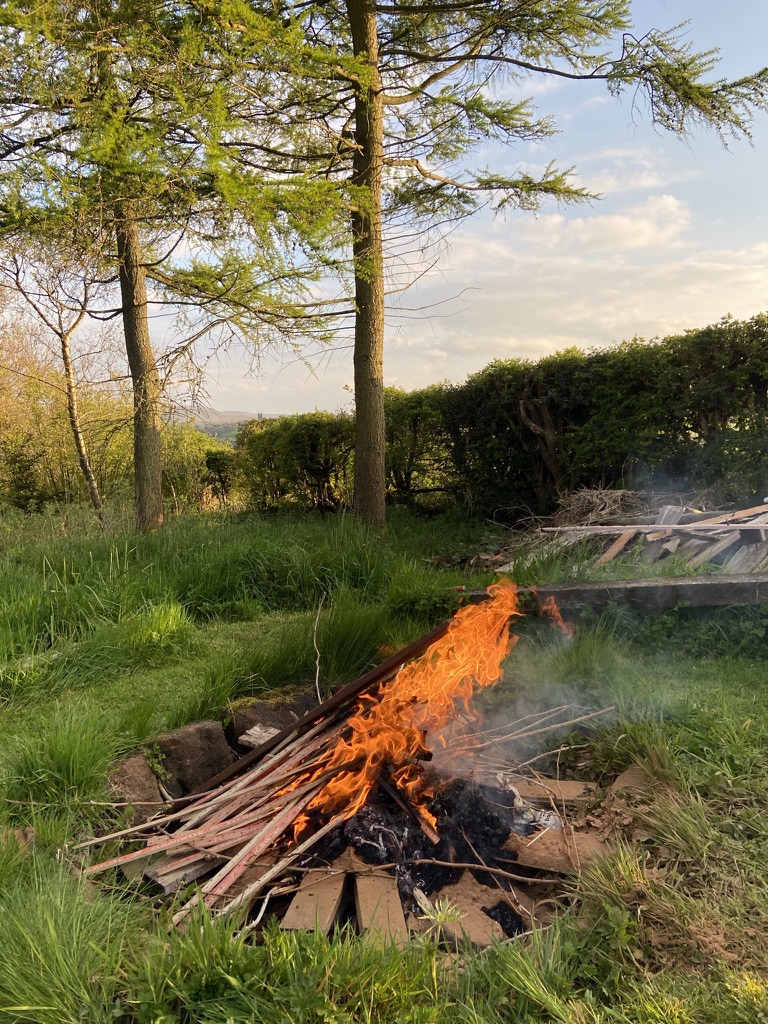 Beyond the main garden areas is a larger wildlife garden with the polytunnel, lots of fruit bushes and hazel trees. There's also a handy fire pit.
Allotments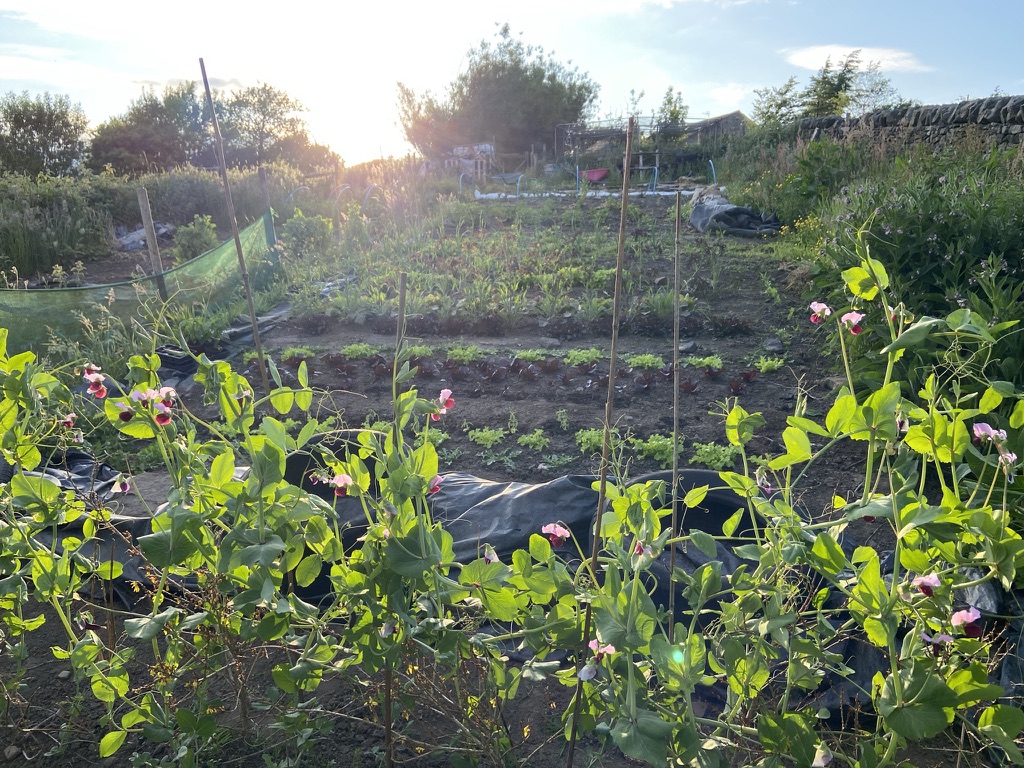 On the other side of the slope, across the top field sits the allotments – this is where we and some other local residents will grow food. In the future I'd like local gardening apprentices, or anyone wishing to improve their growing skills to become a professional gardener to use some of this space. I'd like to pass on the knowledge I've been picking up to other people.
Fruit cage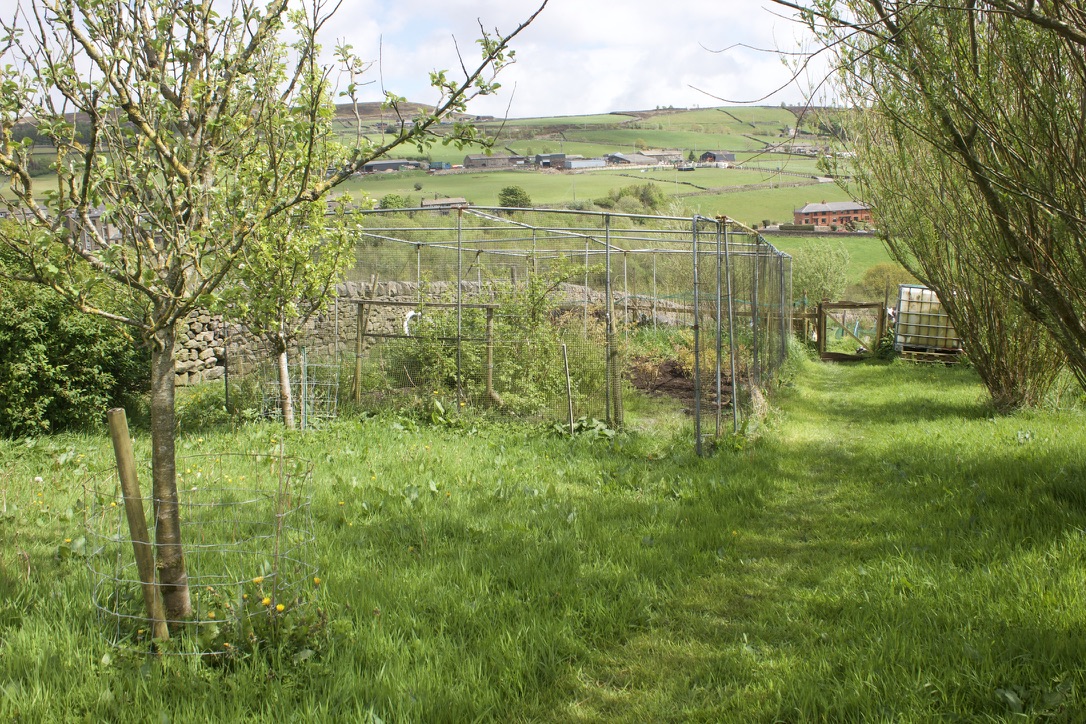 Above the allotments sits a good sized fruit cage full of raspberries, strawberries, gooseberries and blueberries. This little field is also used by our chickens, we're picking up some rescue chickens soon to expand out flock.
Big meadow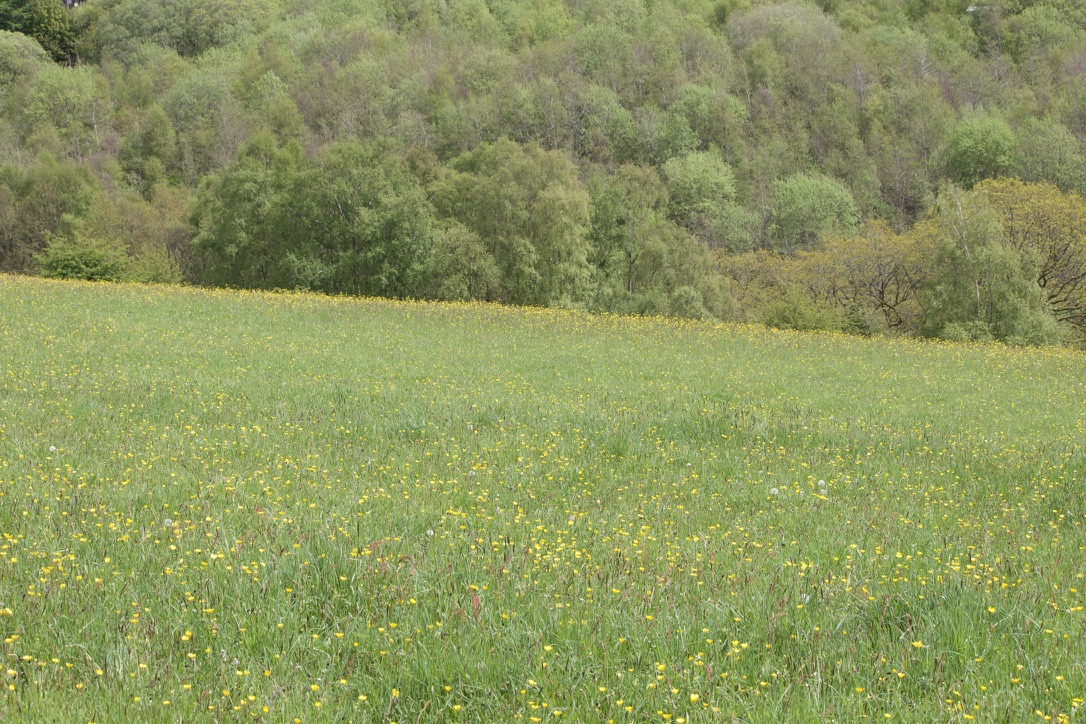 The heart of the farm is two meadows, the large one and a smaller one directly above it (the higher one sits between the garden and allotments). This is going to be a major focus for me going forward and it's already consumed my time research wise more than any other area.
Small meadow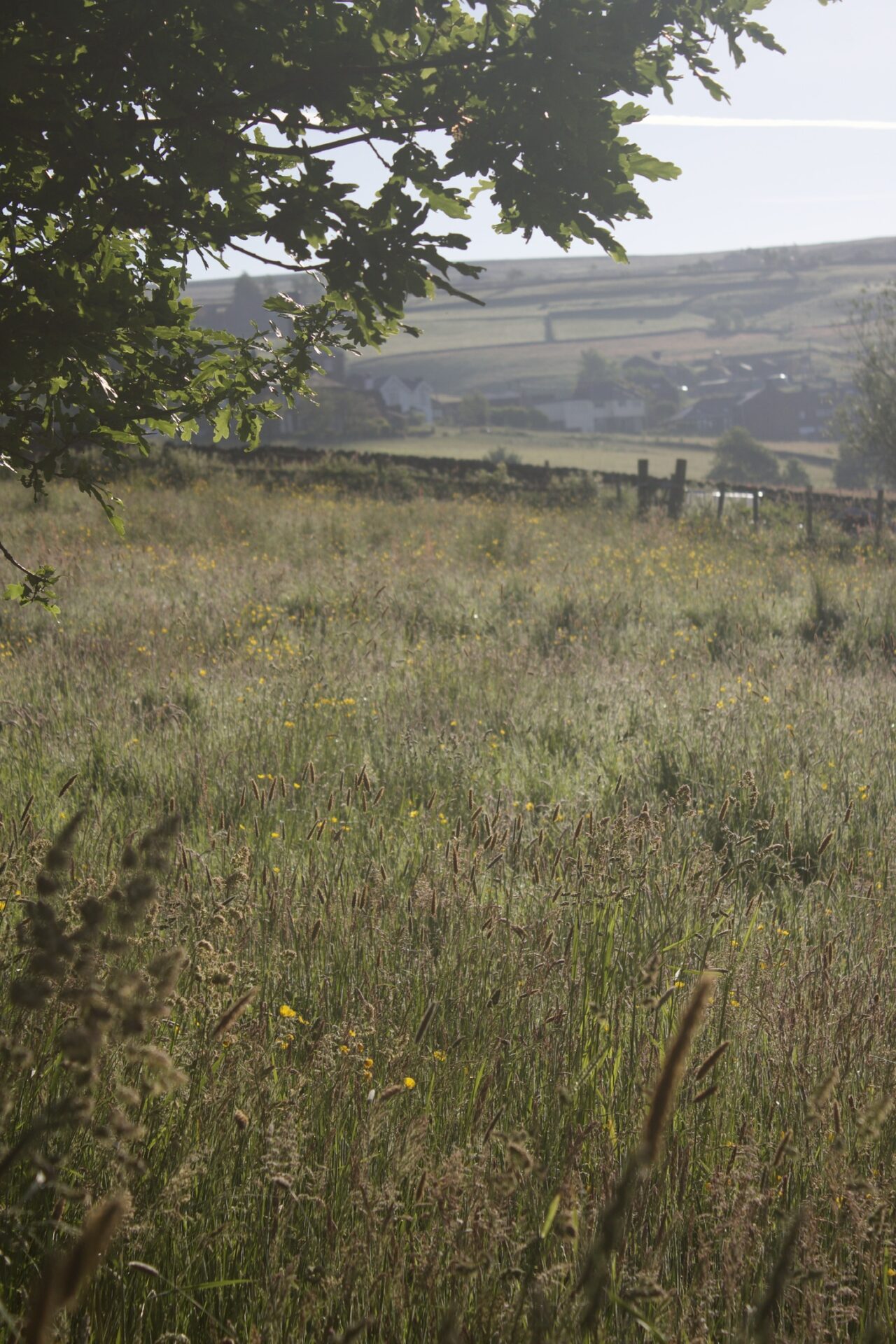 Mini meadow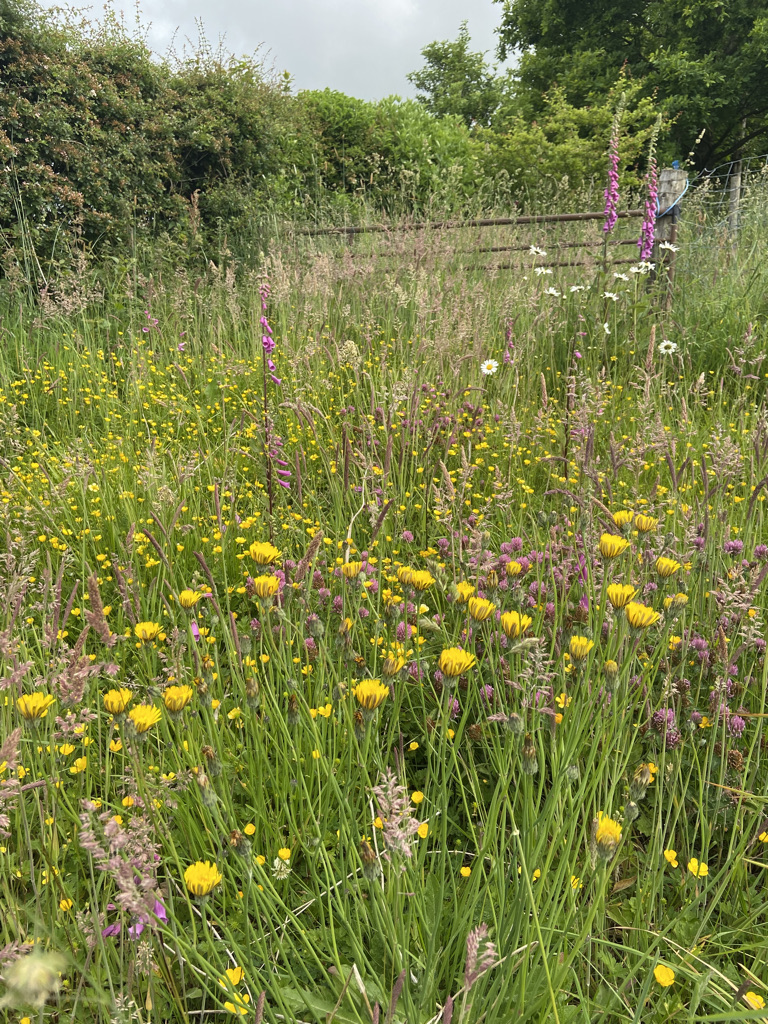 In one corner of the wildlife area is a mini meadow used as a nursery bed for introducing new plants to the main two meadows.
Coppice field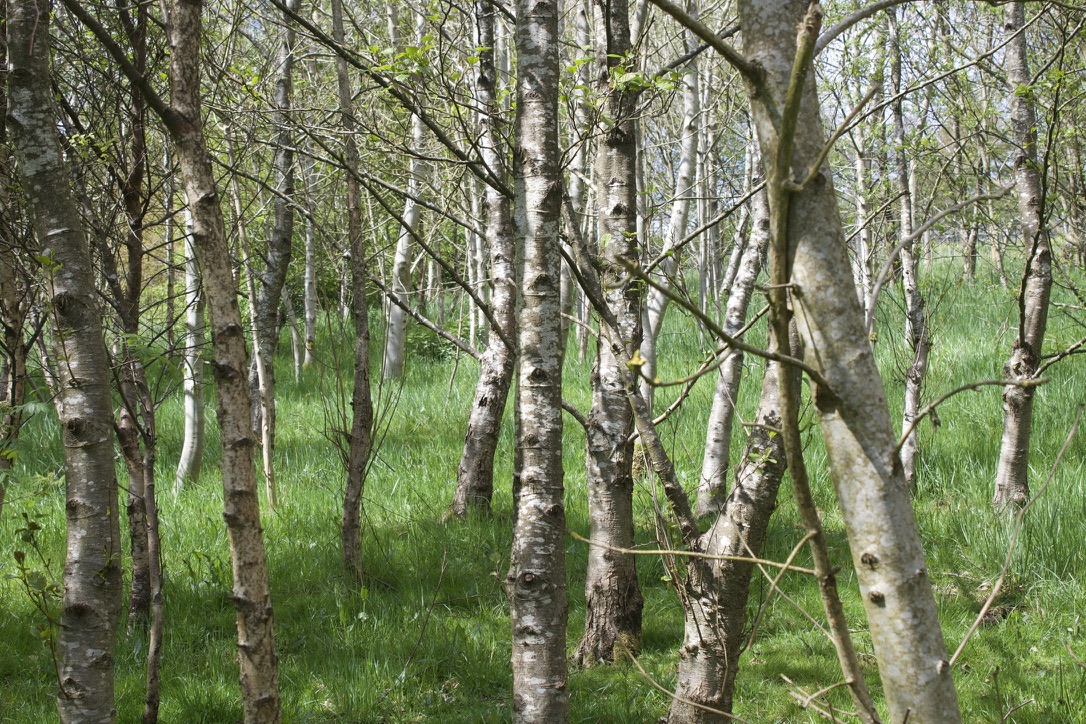 Adjacent to the big meadow sits a young coppice ready to be cut for the first time. I will cut it on the standard seven year cycle, starting by cutting a number of trees this winter when they are dormant. The wood then needs seasoning for between 1 – 2 years depending on the species. Coppicing is when you cut the tree to the base and then it reshoots with more trunks. It's an important task ecologically because it opens up the canopy for other plants beneath to grow. Burning dry wood you have grown is actually good from a carbon point of view because trees grow absorbing carbon, you burn that back out and then the new growth absorbs it again. Chopping down trees isn't always a bad thing!
Orchard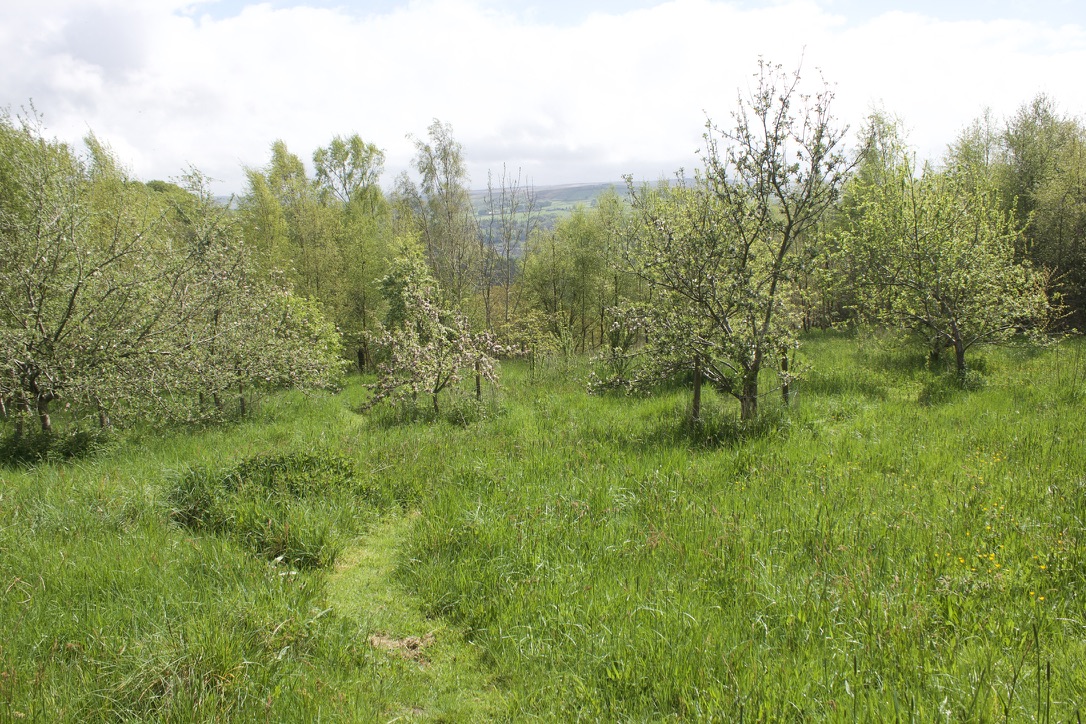 Inside the coppice sit a large number of fruit trees. Some have rotted at the base, mainly the pear trees. So in time I will need to add some new ones and in winter I will look to rennovate some of the existing trees with some careful pruning.
Follow our progress by joining my monthly Wild Way Newsletter and help support more free articles by doing so.