It's been three years since I first set eyes on a dinner plate Dahlia at the National Dahlia Society Annual Show 2014. They kinda look like the worst hats you could ever choose to wear… although saying that, I think I'd look rather fetching wearing one. Might try it…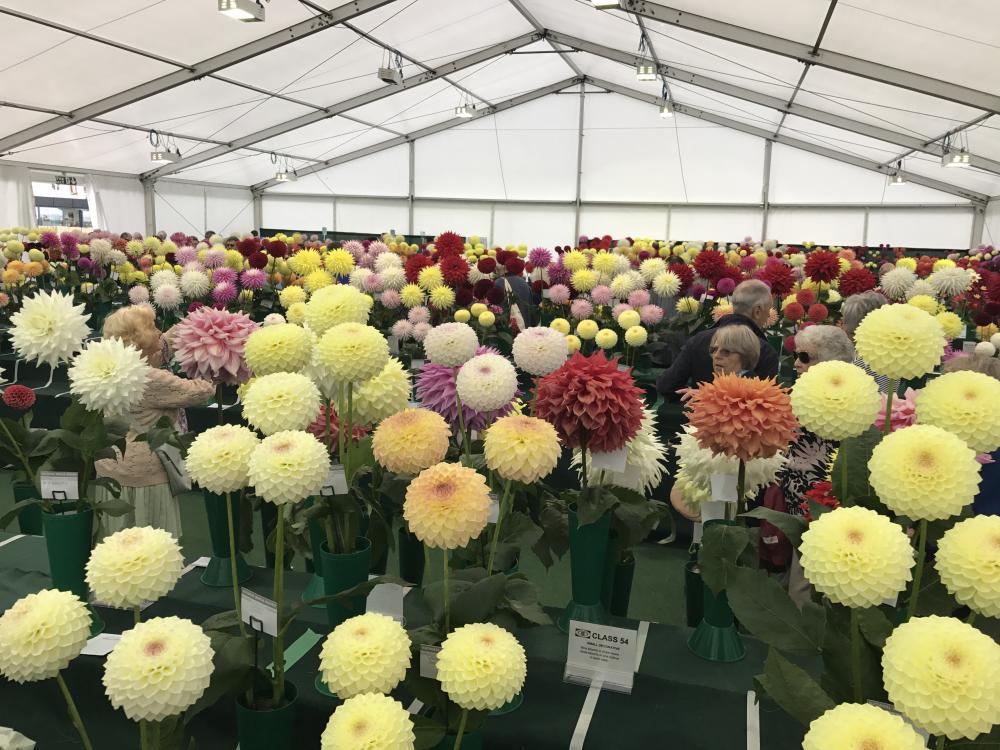 Anyway, as I was saying… This is my fourth outing to the pièce de résistance of the Dahlia growing calendar. Where the country's most talented and obsessed growers go to extreme lengths to present their best Dahlias.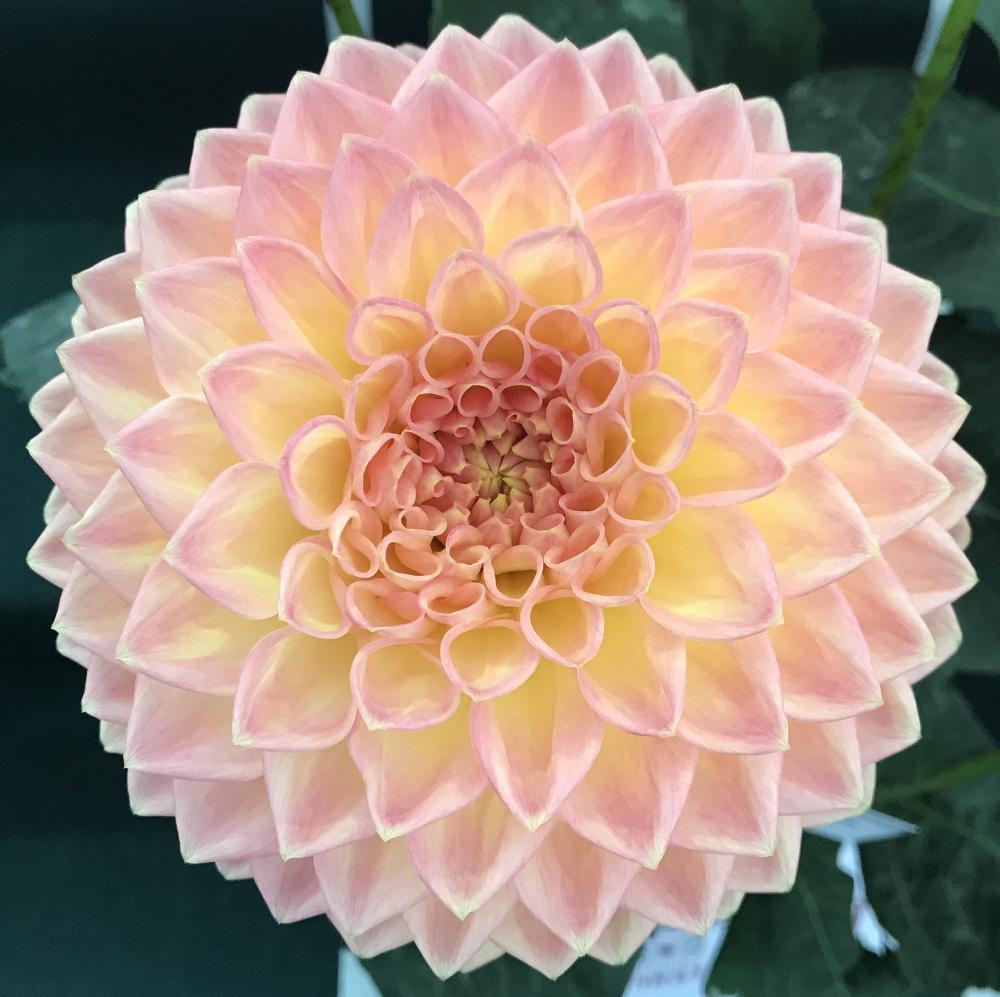 And this year the standard was as high as ever.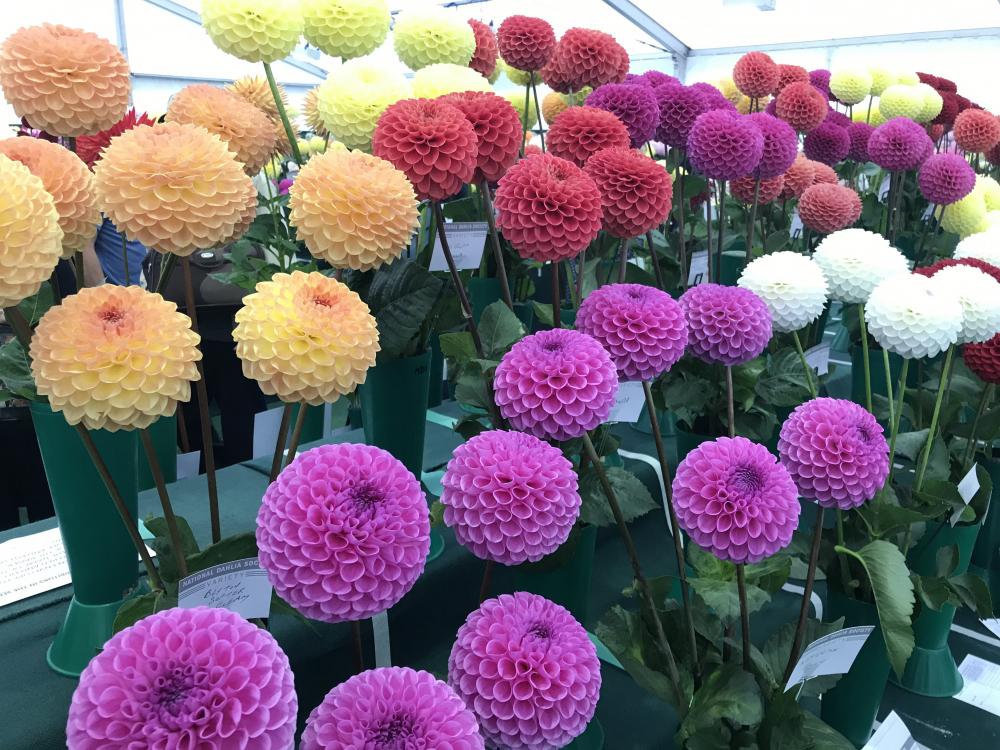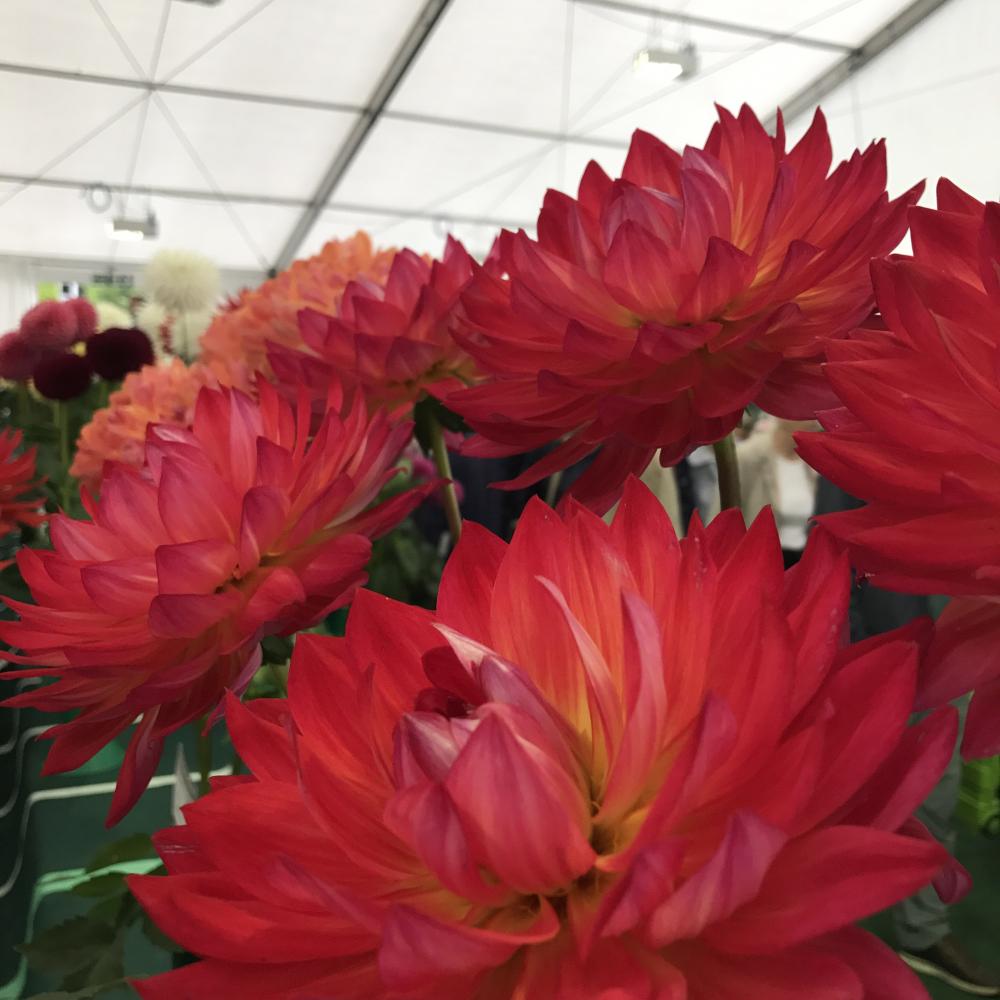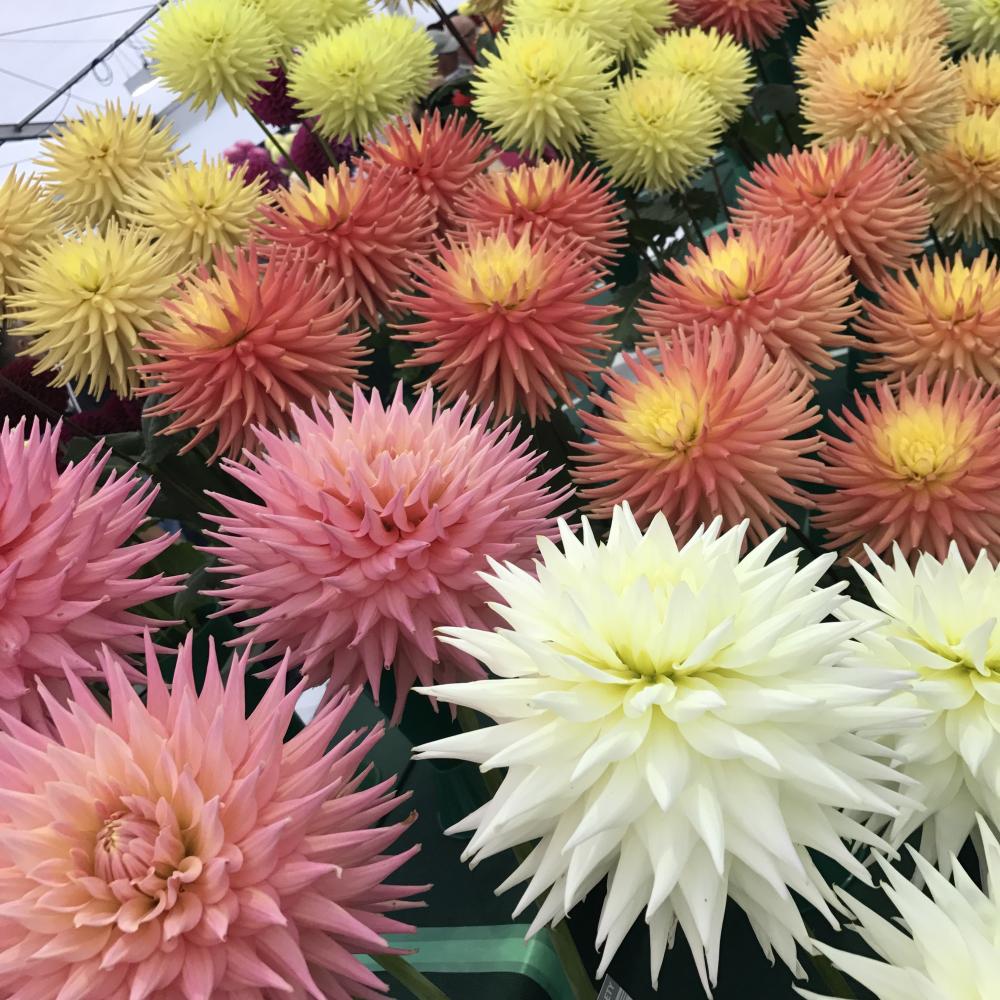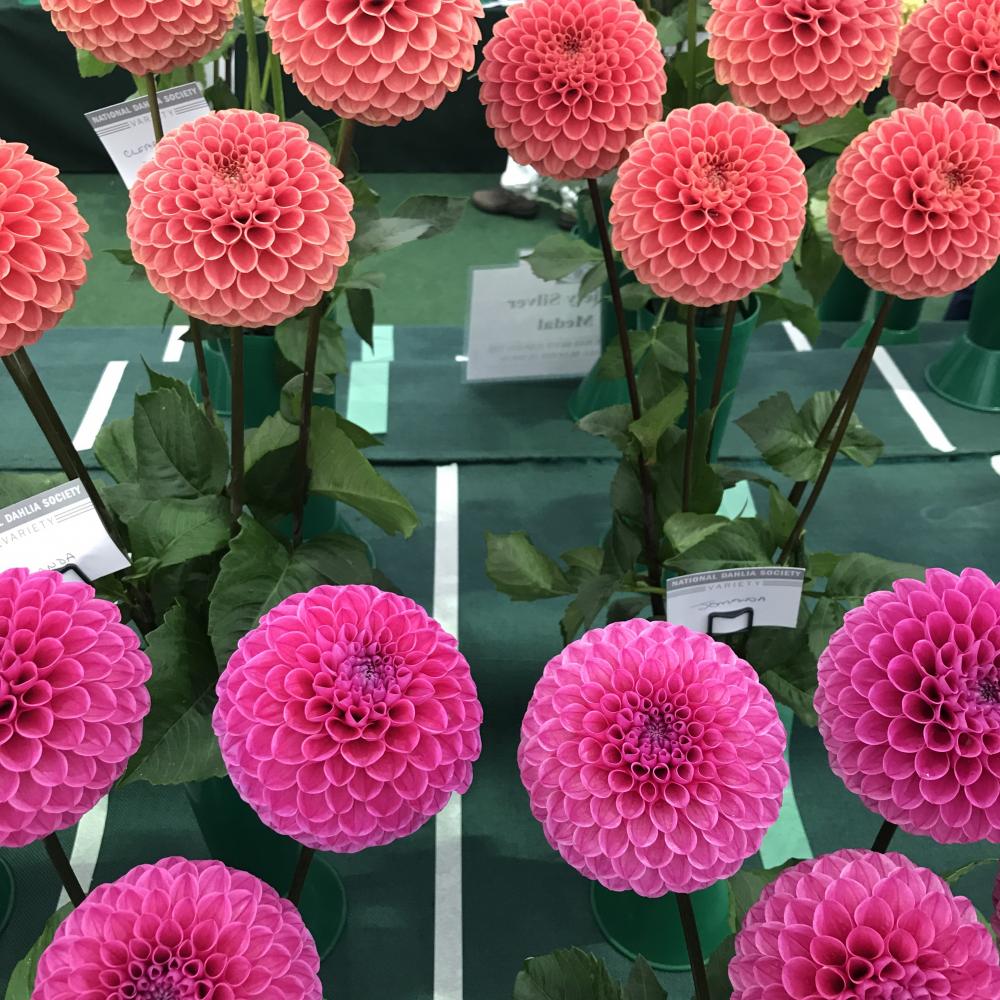 As I walked around, I found it interesting to decide what I thought were the best flowers  in each category and only then look down at the judging. More often than not my opinions were in sync with the judges although I spotted one person contesting a result! All part of the fun.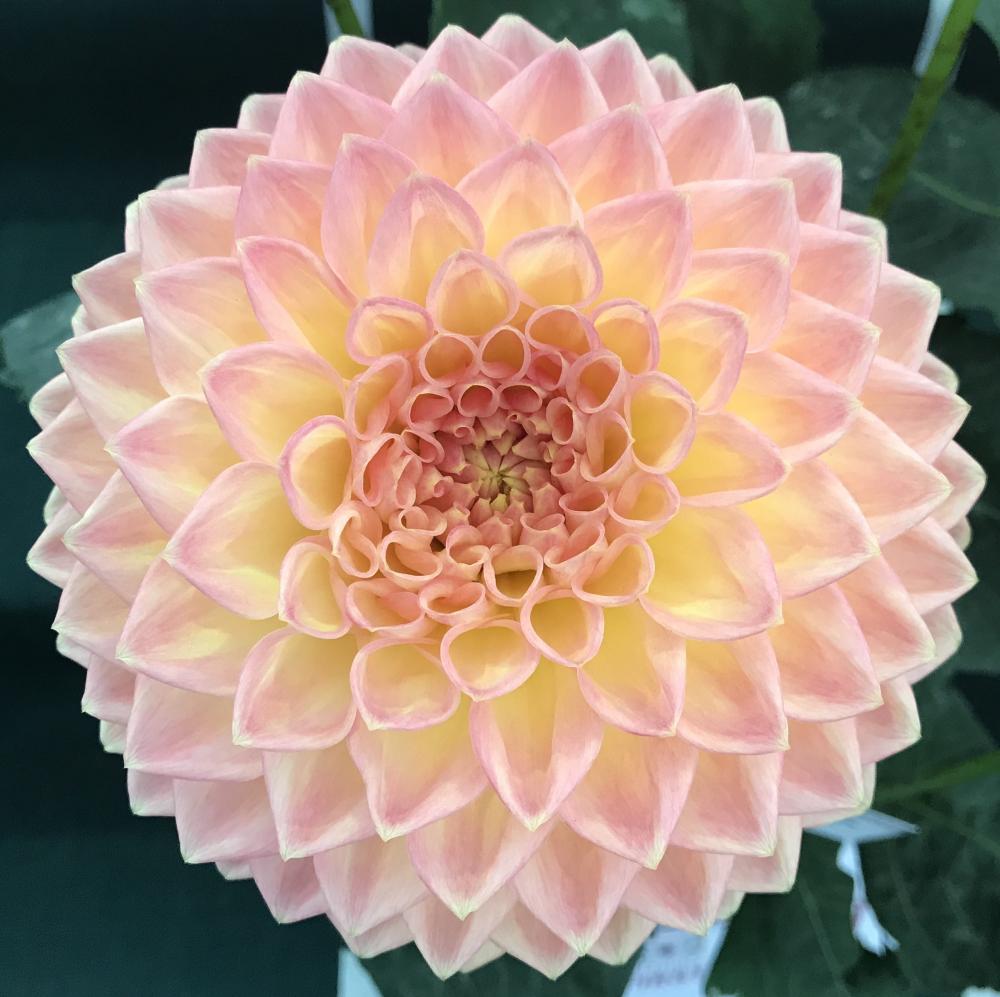 For my money, the standout flower this year was the below pink collerette 'Hootenanny'. Might have to grow this one next year…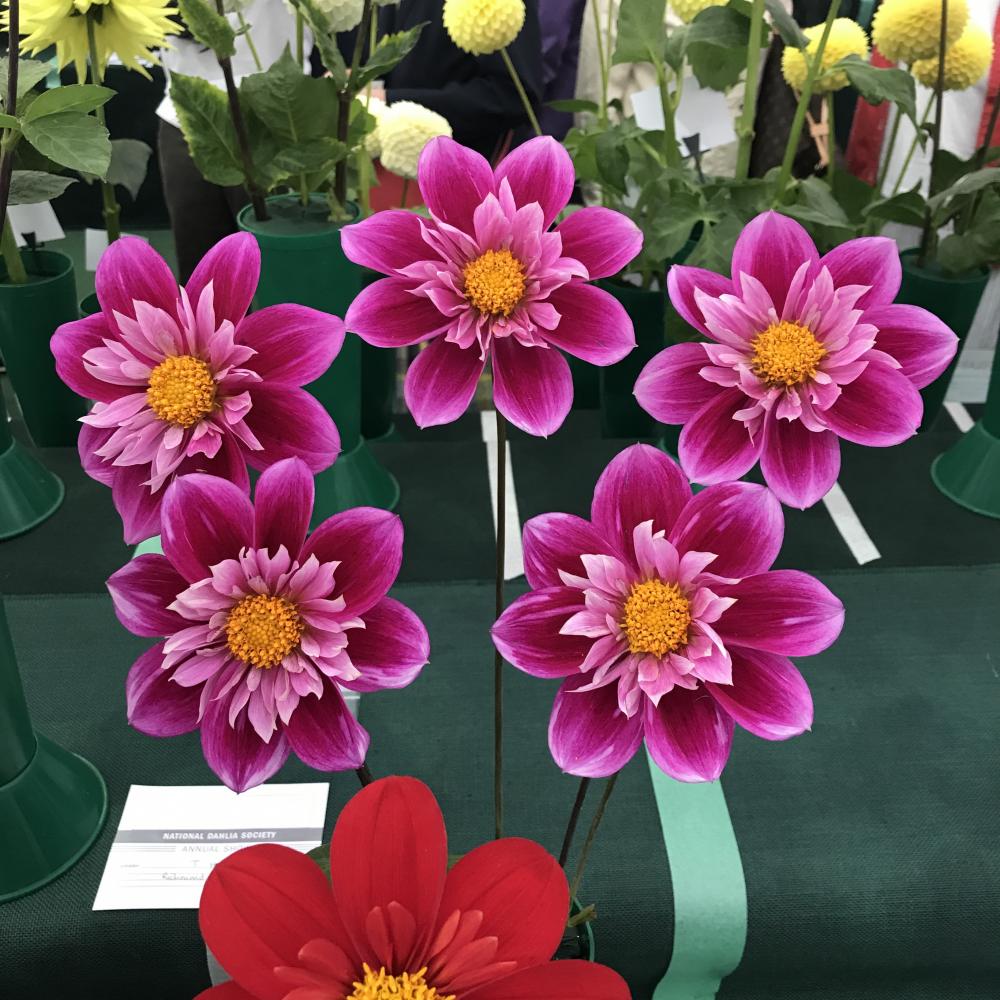 In future shows I'd love to see the arranging category expanded out, it feels like there is more scope for this to be a highlight. As it is, I love the mixes of Dahlias with ferns and Solenostemon.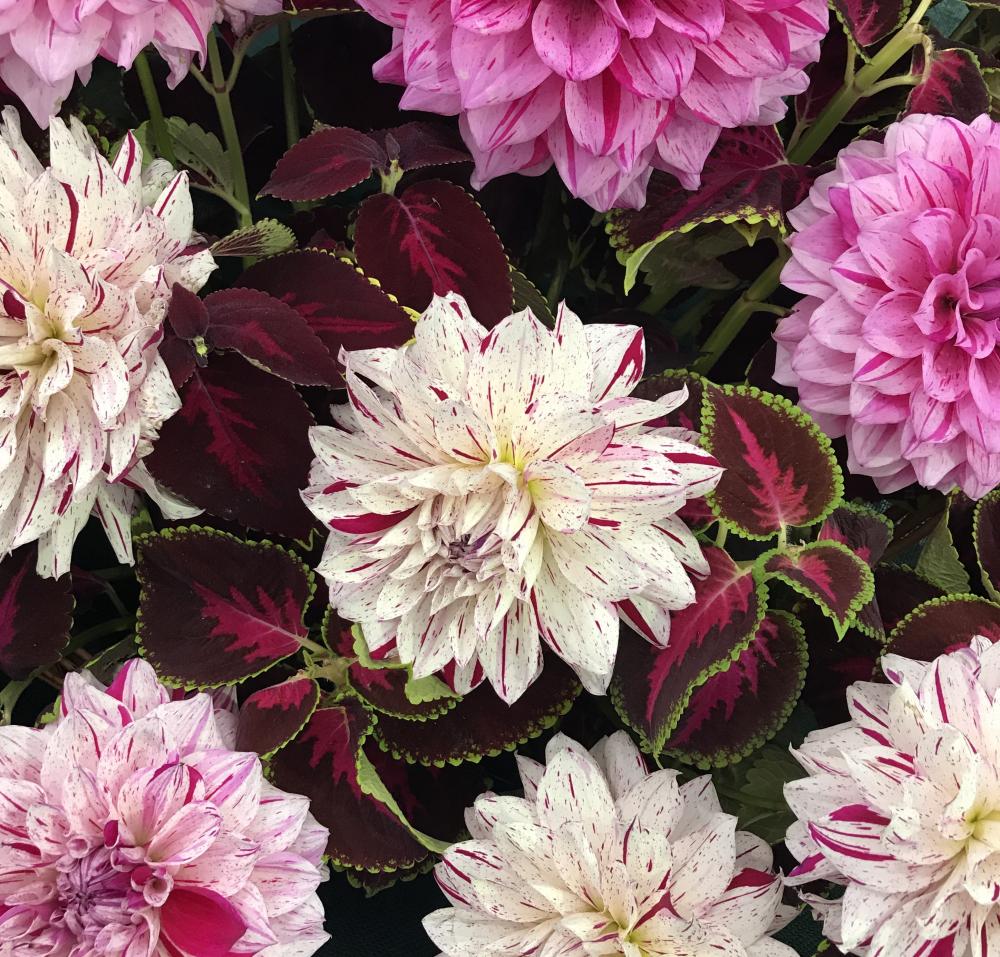 There's something pretty special about a plant show (and this is just one of many around the country for all types of plant). It's the celebration of a hobby and people's efforts to produce the best flowers, fruit or veg they can. By leading the way, they show the rest of us what is possible and for that reason I salute the growers who always make these shows happen.
That white tent on rainy September days in RHS Wisley has brought me more enjoyment than I'd have imagined. Thank you to all the growers and organisers and well done on another great show.
For me, the real highlight still has to be the giant Dahlias, they're so utterly ridiculous that they always make me laugh at the opportunity to grow something like that! I'm glad other people besides me still do!