I've created this page as notes for myself on what species we've seen in our meadow and how many of each. I'll be updating this over time, so it's worth popping back in the future if you're interested.
Population density
5 = prolific, found in almost every metre across entire field
4 = found across entire field but in large to medium patches
3 = found throughout field but in many medium to small patches
2 = a number of plants dotted around the field individually or in small groups
1 = only one or two plants
2021 notes
We had our field cut in our first year on the 15th July because this is when local farmers needed it for the hay to be of usable quality, though most fields around us were cut long before this in early June for feed.
This date is kinda OK, as most plants had gone to seed but for increasing biodiversity it would be far better to cut in mid to late August. You'll see from my notes below, that the numbers of late season perennials like lady's bedstraw, knapweed, cats ear and the vetches are low. That's because they have only started flowering now, in mid-July here, just as they're cut.
If I can delay our cut until late-August, I expect I can increase the quantity/range of flowering species by at least 30% if not 50%, which obviously has knock on effects for species of insect, bird and other wildlife. The main challenges are a) how to cut the field ourselves and b) how to then get rid of all the mowings if farmers don't want it.
Challenge a) is actually really easy, challenge b) is the tricky one. Any advice, answers on a postcard (or email).
Flowering plants
Anthriscus sylvestris, cow parsley
Centaurea nigra, common knapweed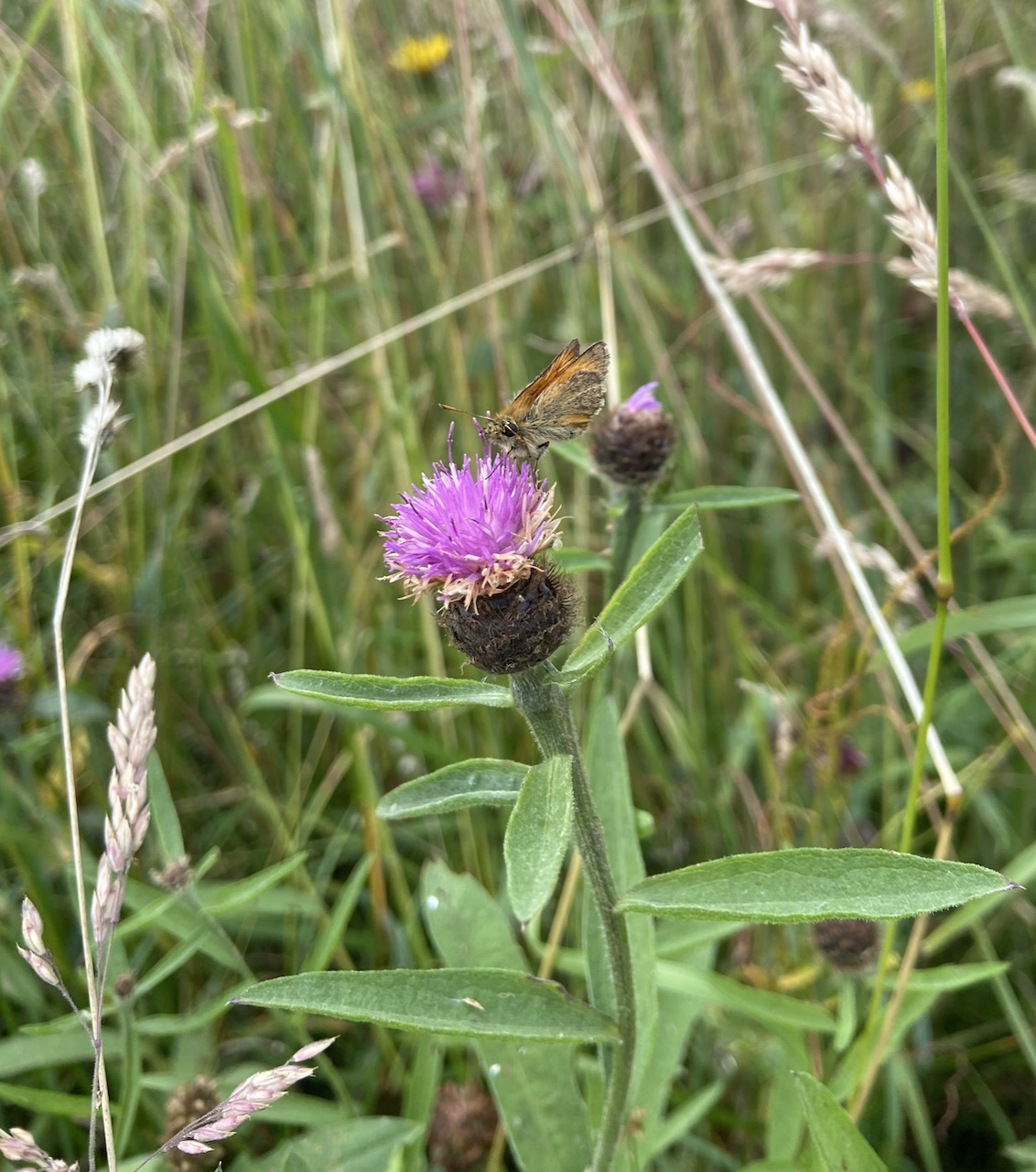 Cerastium fontanum, common mouse ear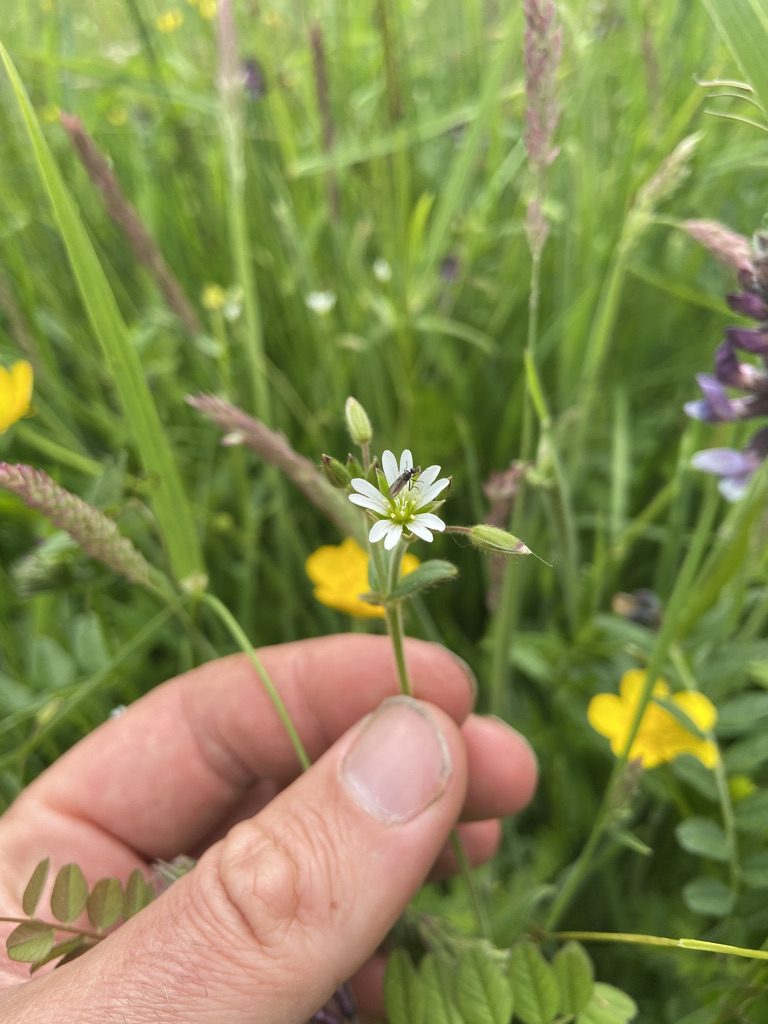 Conopodium majus, pignut
[no photo yet from in field]
Digitalis purpurea, foxglove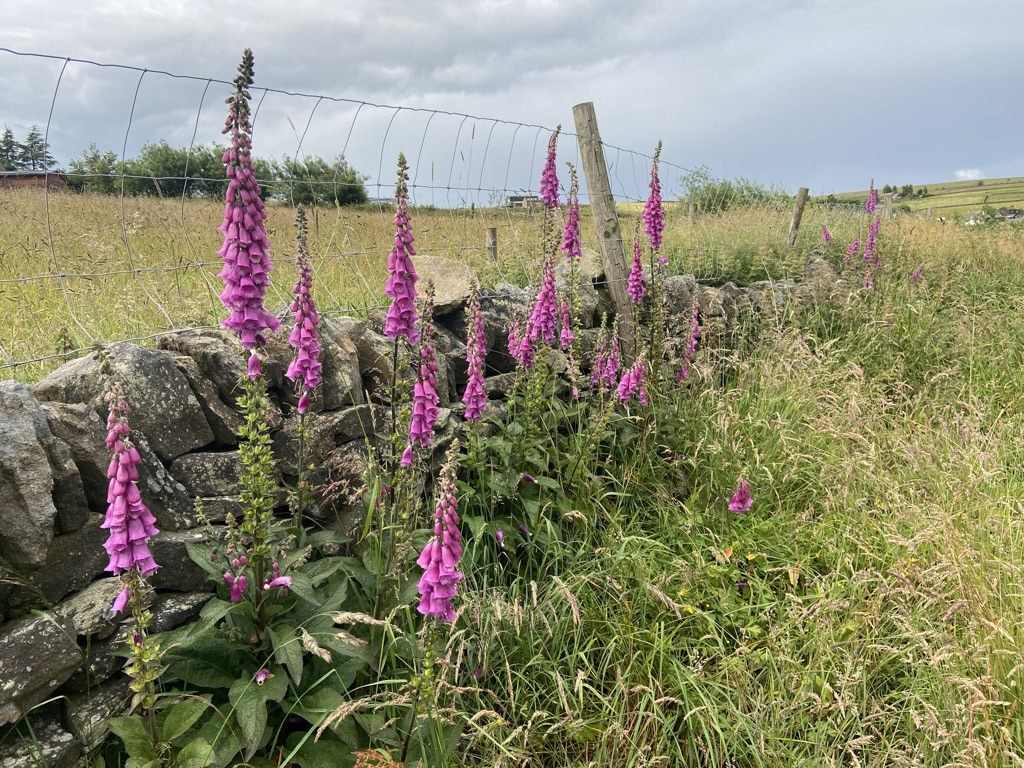 Euphrasia arctica (suspected species), eyebright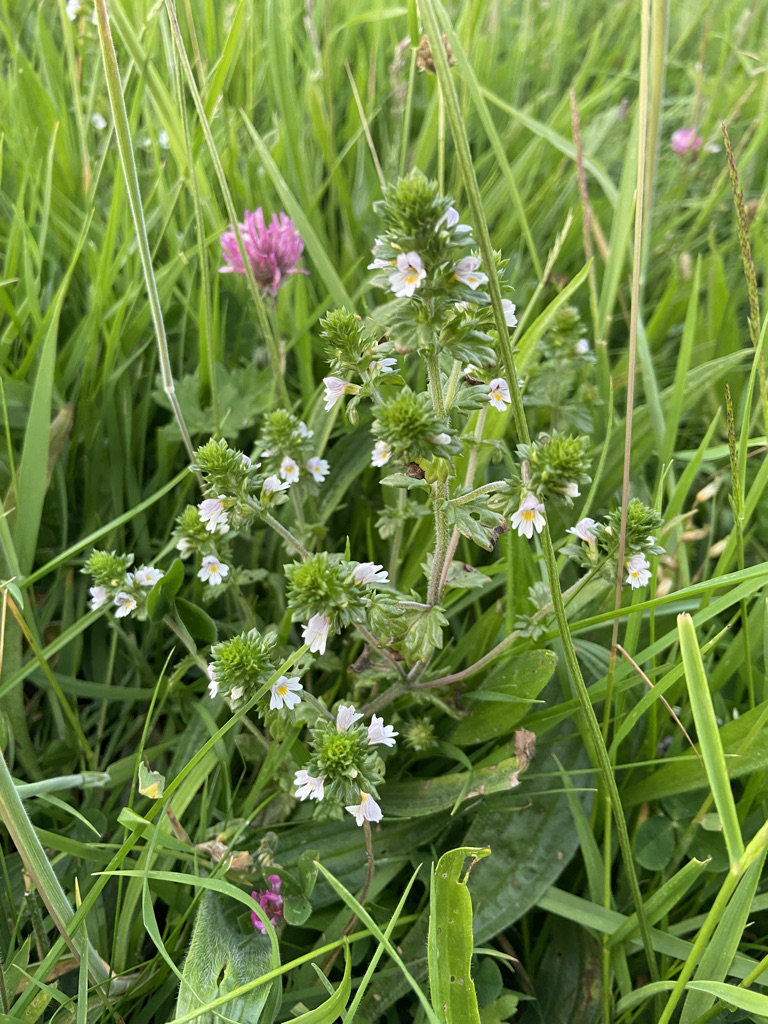 Lathyrus pratensis, meadow vetchling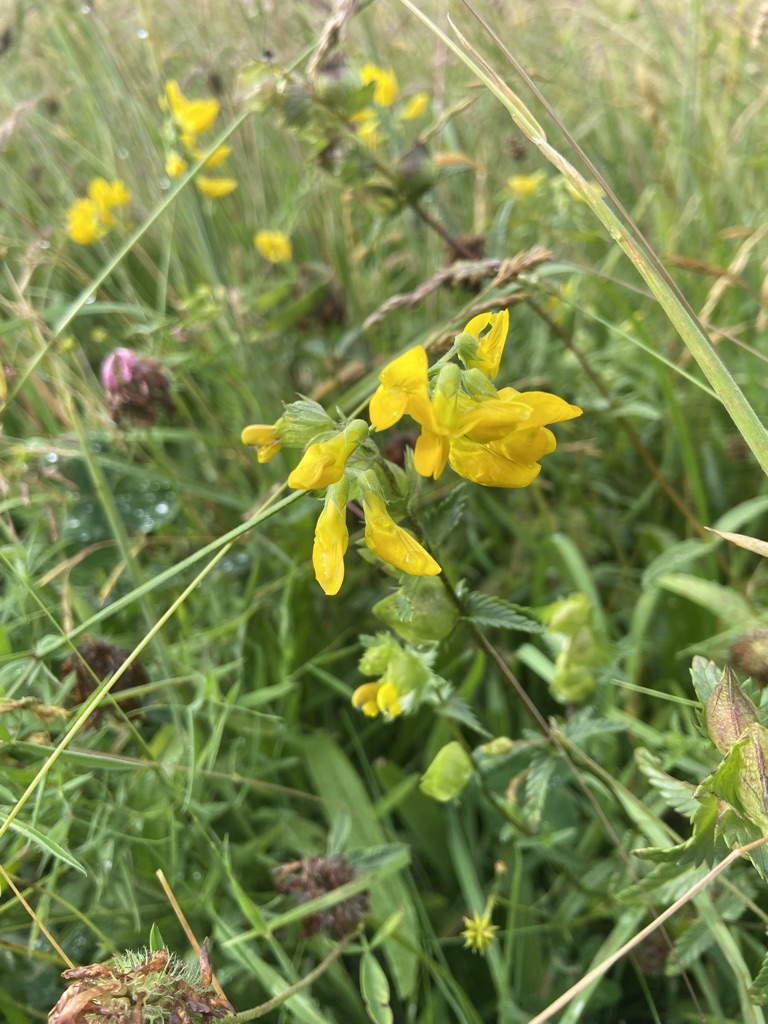 Galium verum, lady's bedstraw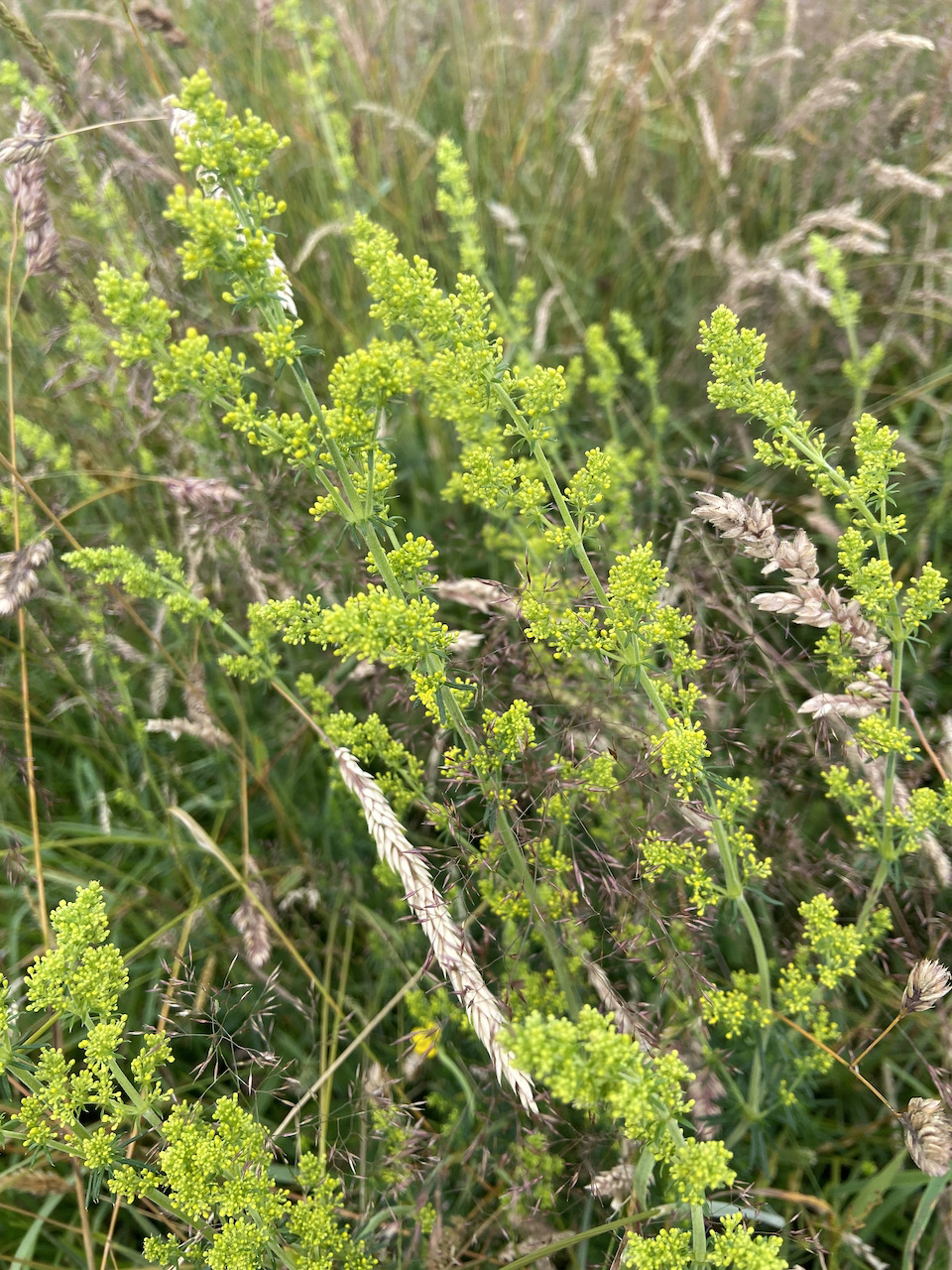 Geranium pratense, meadow cranesbill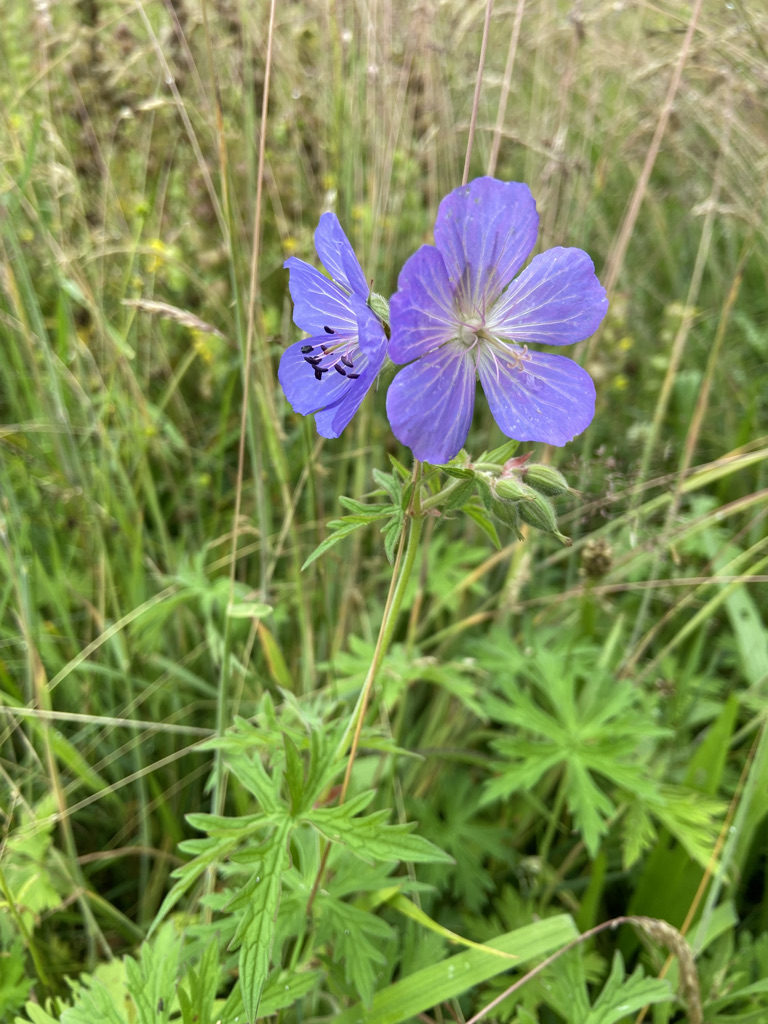 Heracleum sphondylium, common hogweed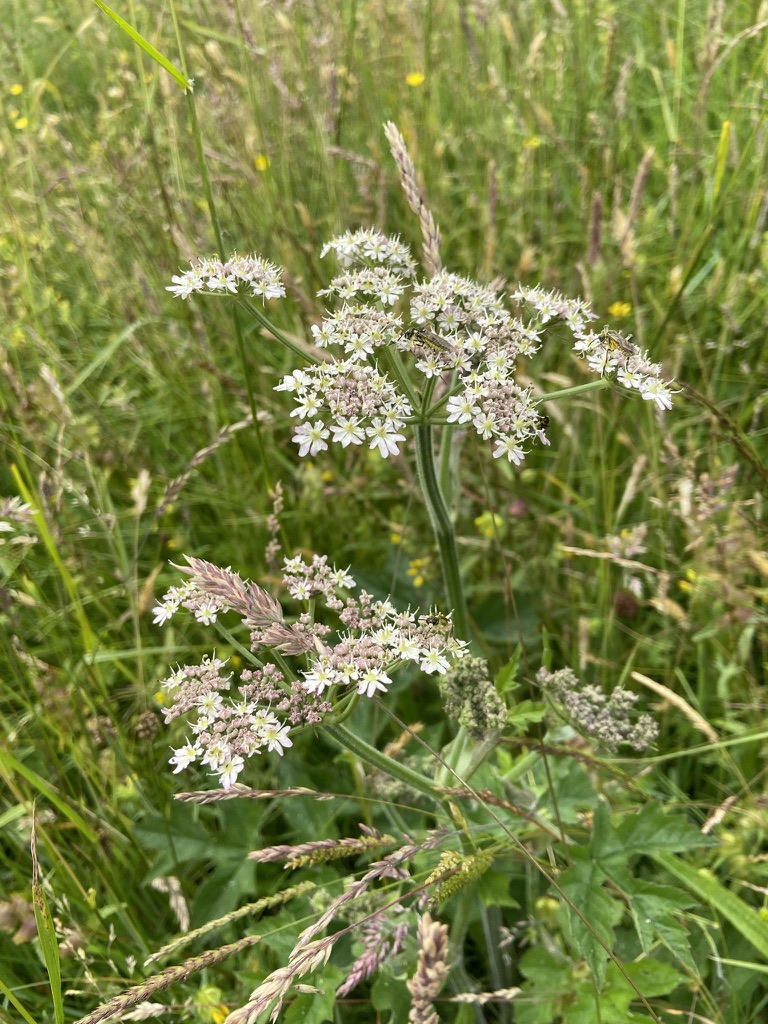 Hypochaeris radicata, cats ear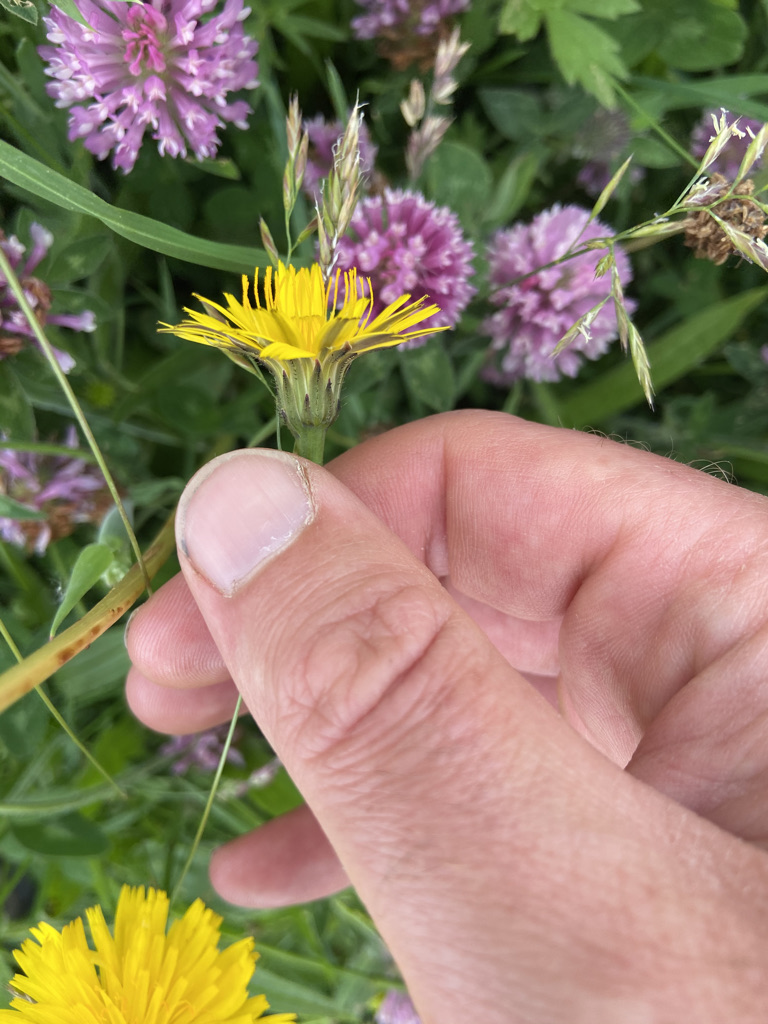 Leucanthemum vulgare, ox-eye daisy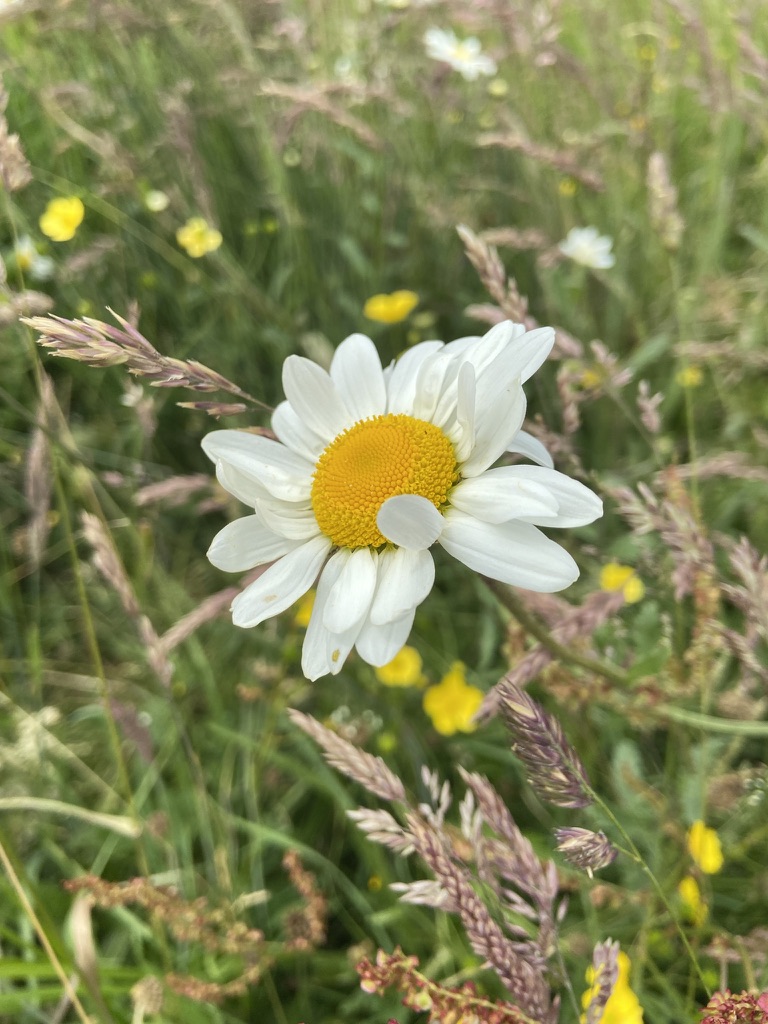 Myosotis arvensis, field forget-me-not
[no photo from in field yet]
Plantago lanceolata, ribwort plantain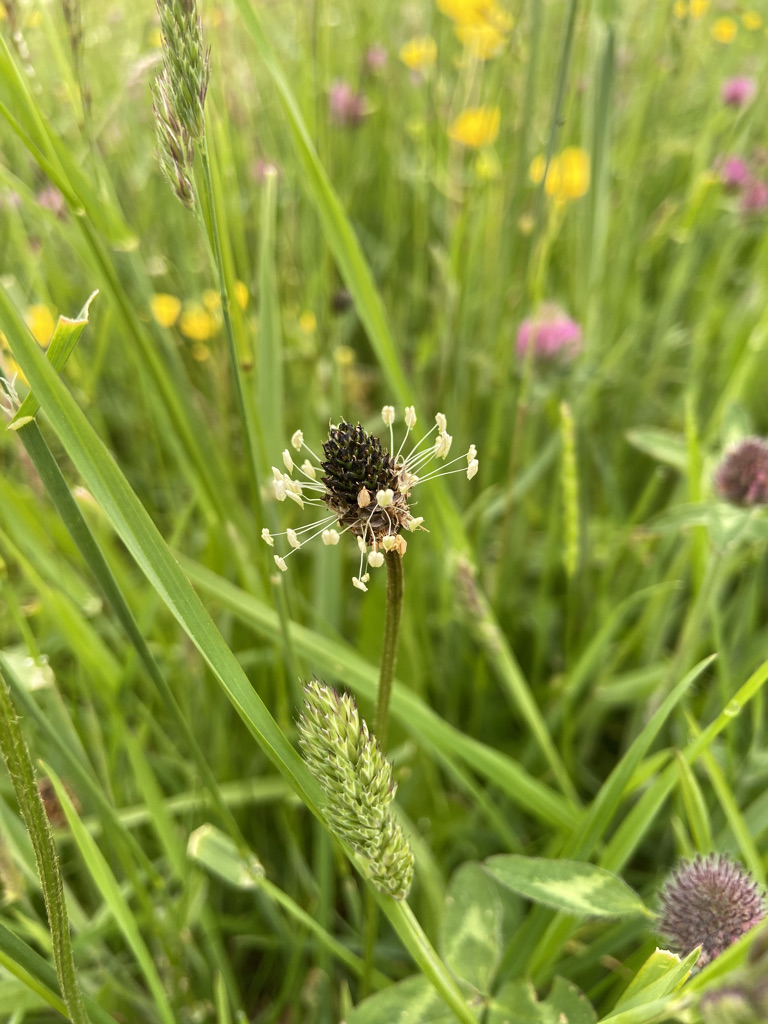 Ranunculus arvensis, meadow buttercup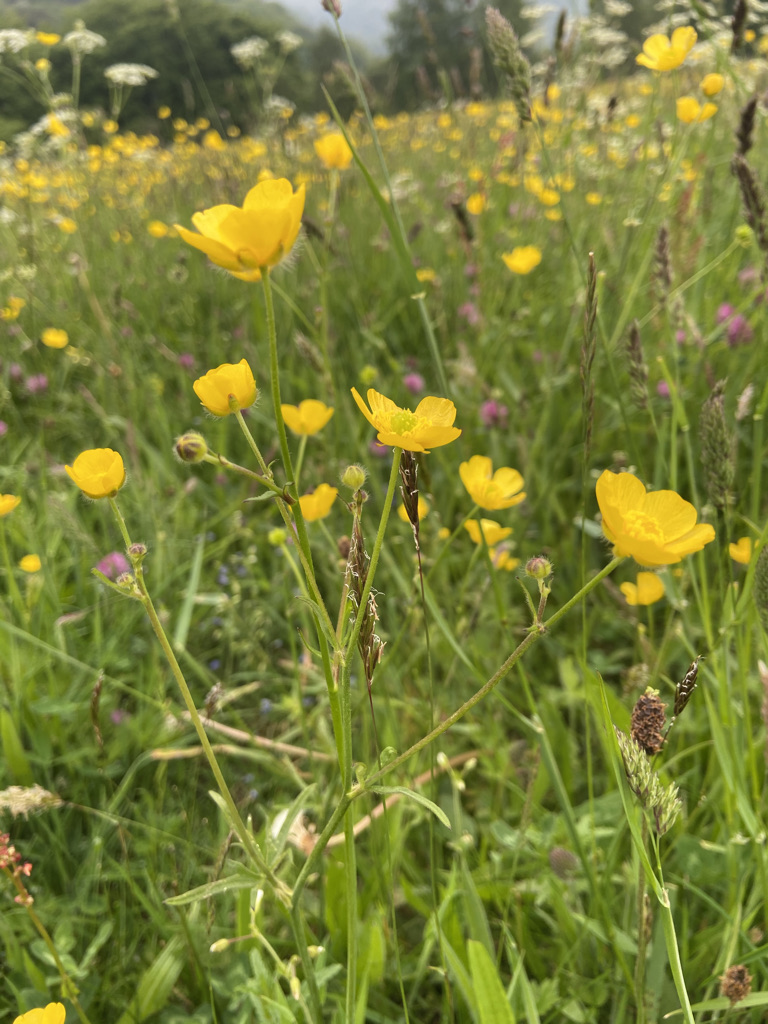 Rhinanthus minor, yellow rattle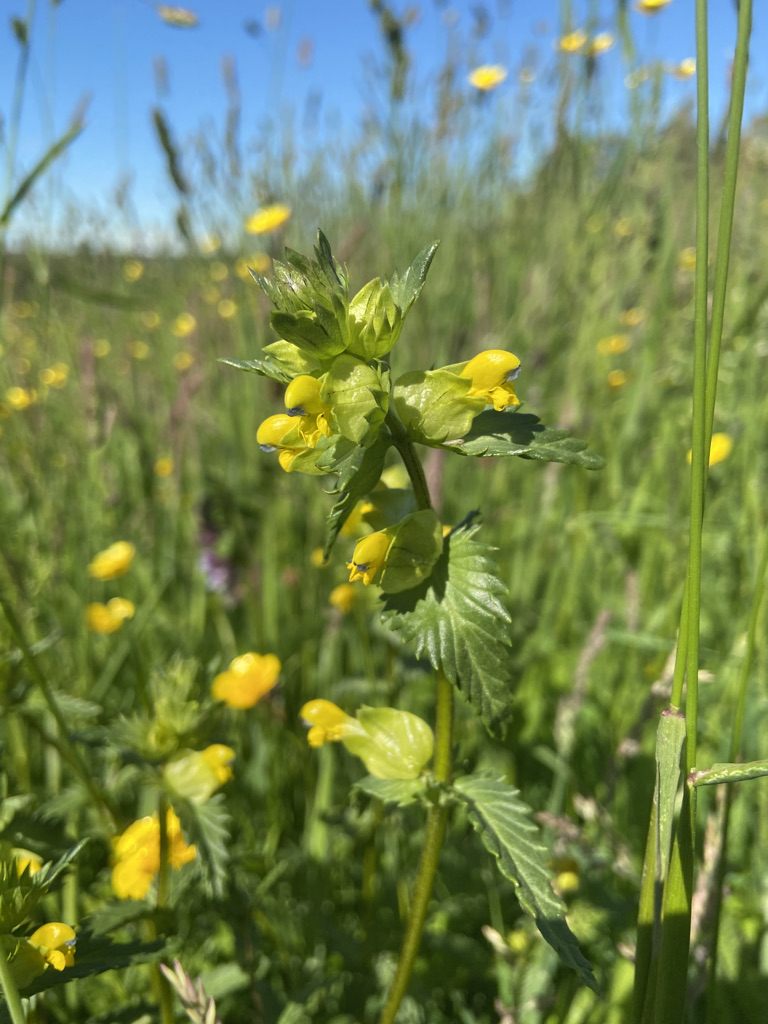 Rumex acetosa, common sorrel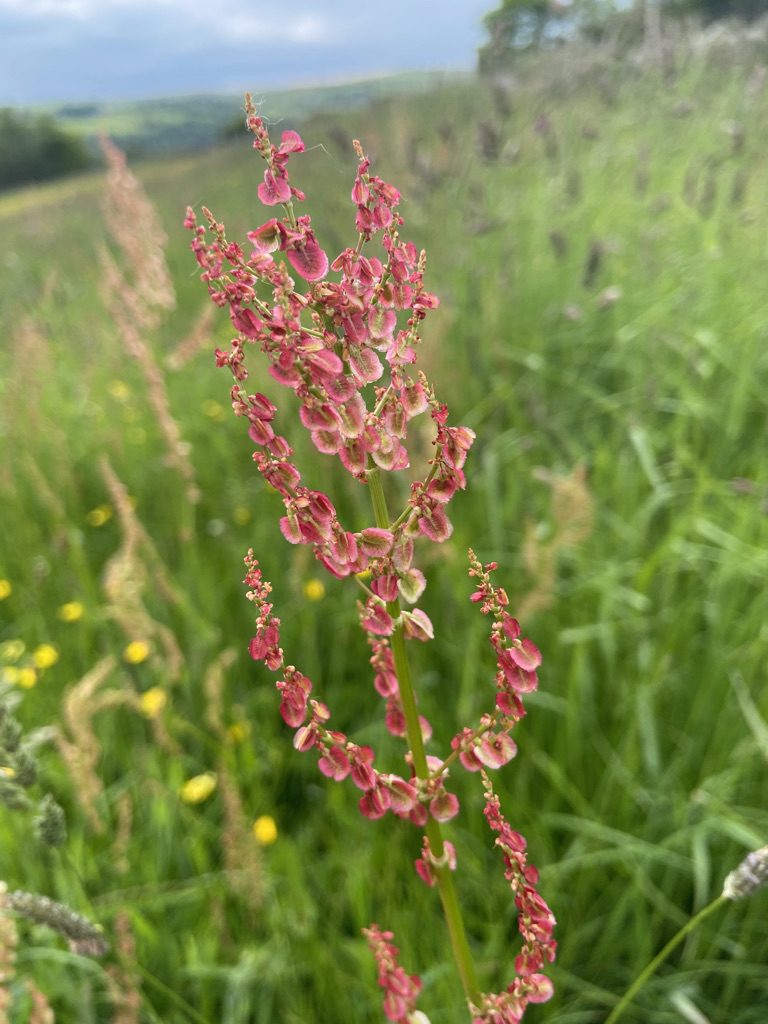 Silene flos-cuculi, ragged robin
Trifolium pratense, red clover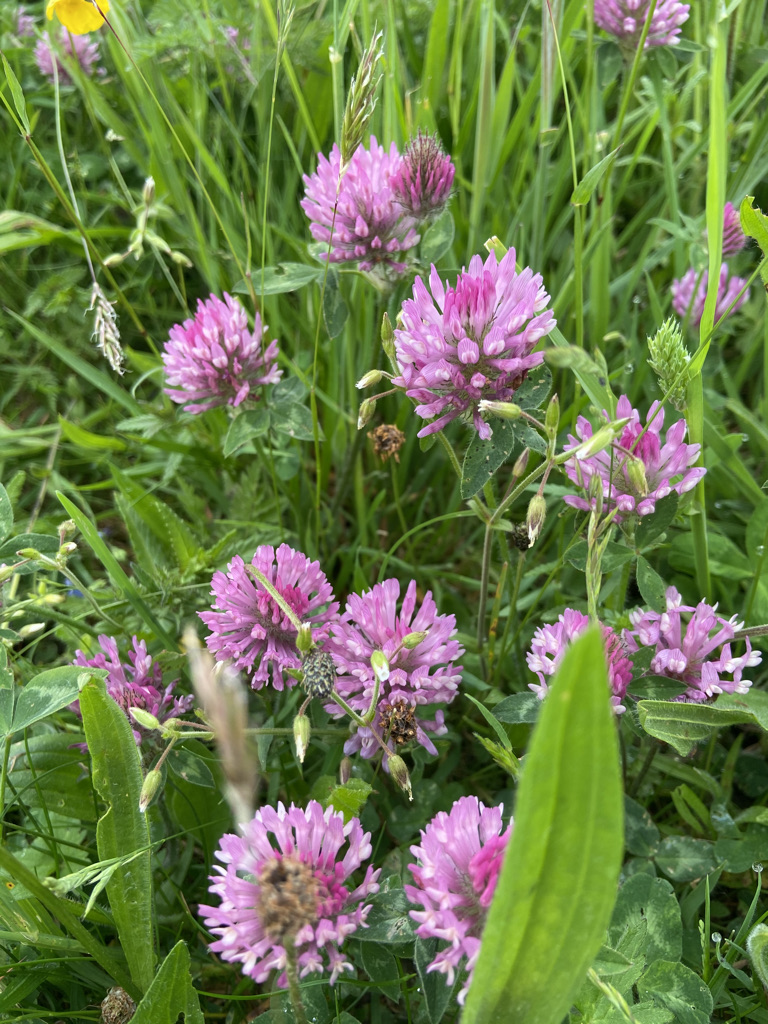 Trifolium repens, white clover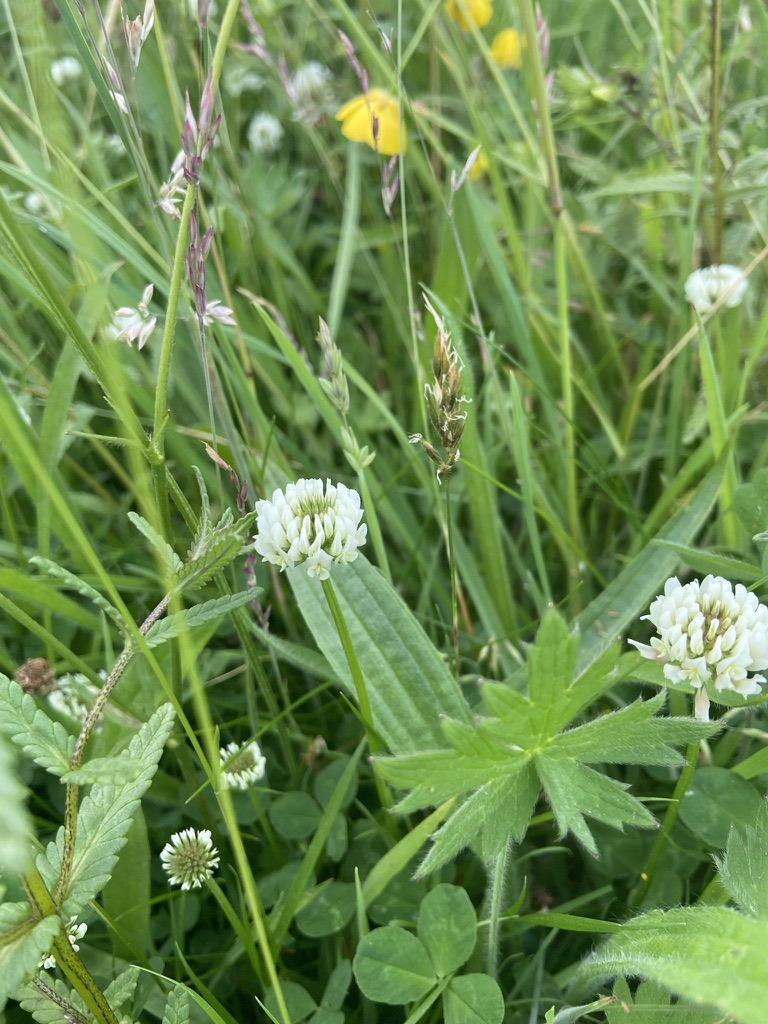 Veronica chamaedrys, germander speedwell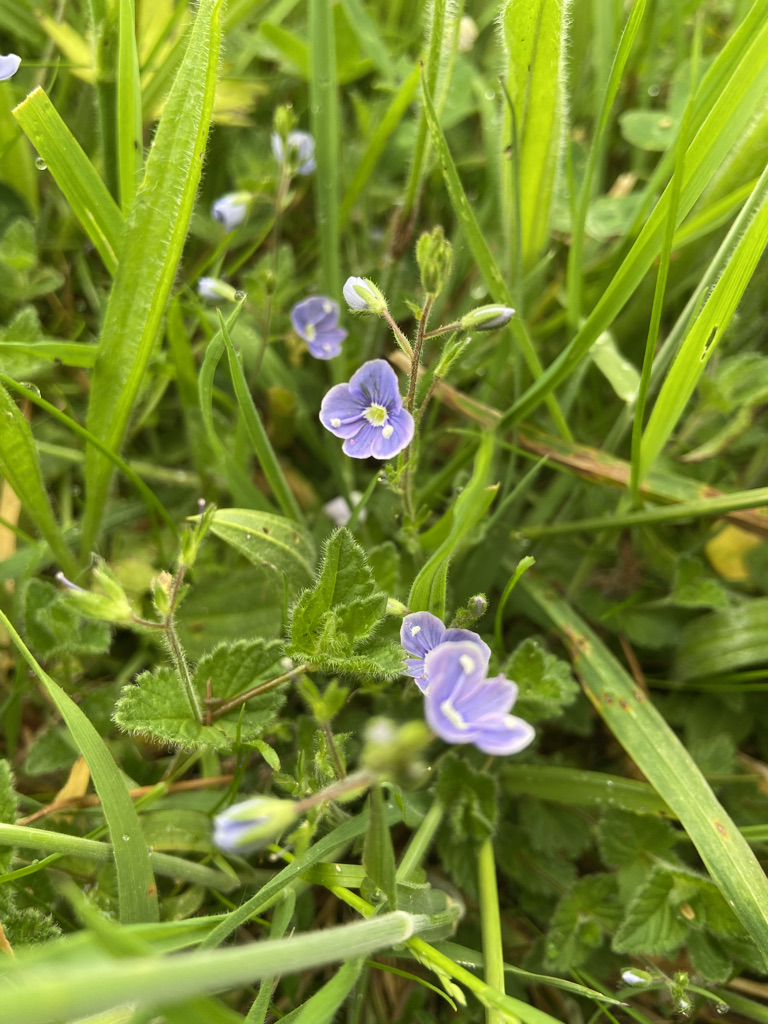 Vicia cracca, tufted vetch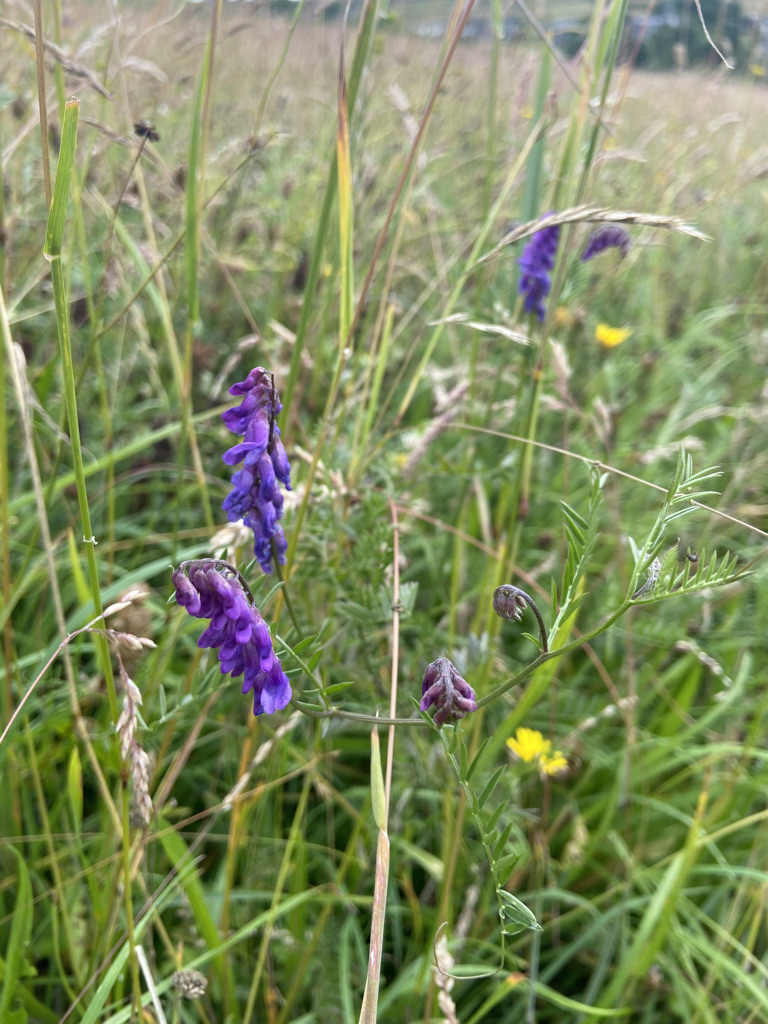 Vicia sepium, bush vetch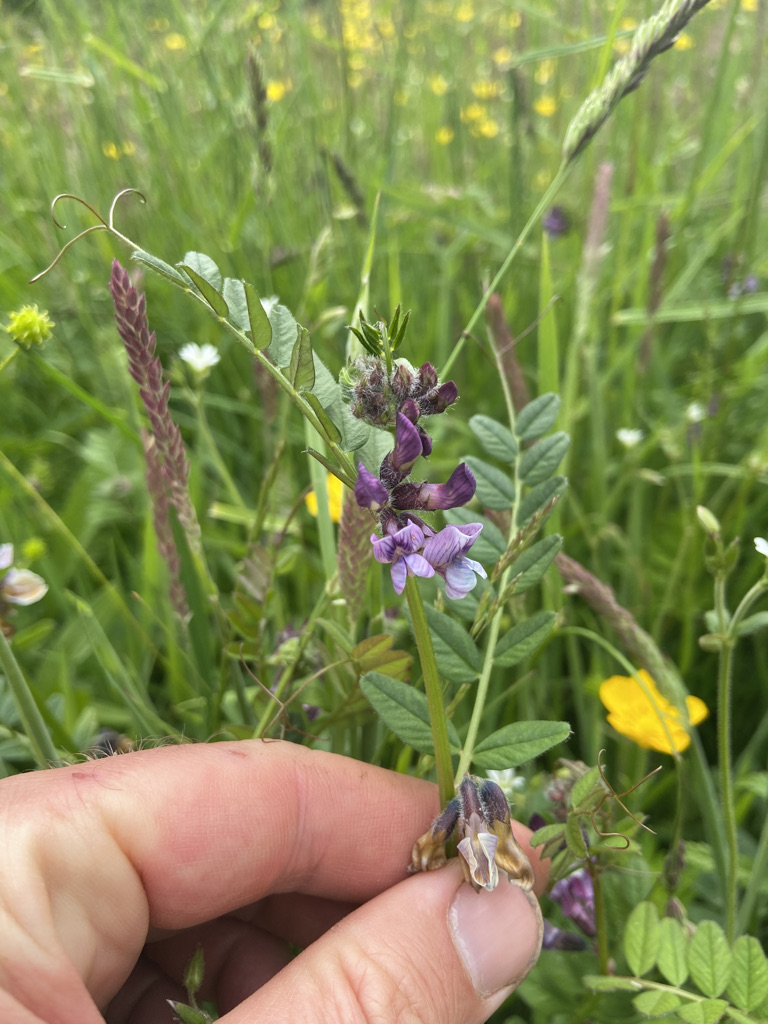 Fungi
Entoloma sericeum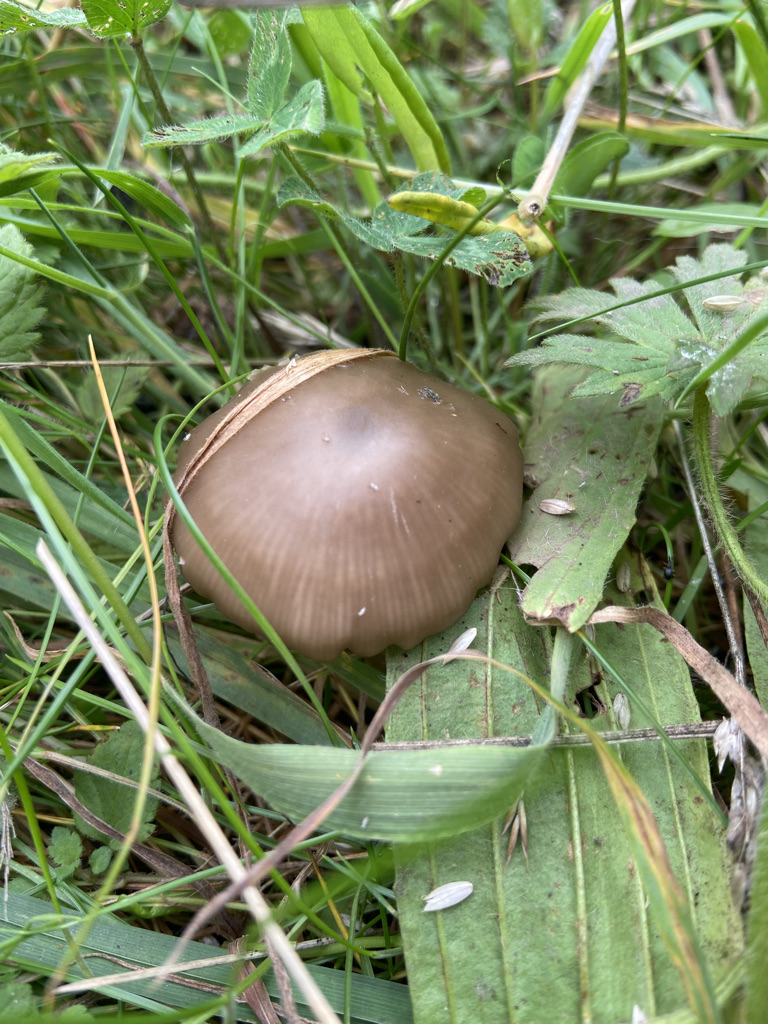 Grasses