I've had a Zamioculcas zamiifolia for some years now. In the last year, I found the magic formula and – despite rumours it is a slow growing plant – it has been growing like a rocket. So much so, it had outgrown our small flat with a further ten large leaves starting to grow! I felt adventurous and decided to divide it, putting some of my new RHS Level 2 (unit 4 Plant Propagation thank you very much!) knowledge to the test.
I haven't found anywhere on the internet that explains dividing this plant, so thought I'd just give it a go and document what happens here (please offer other tips in the comments below). Update: one year on I am happy to report the below process worked perfectly and after more research, I can confirm this is the correct technique for dividing a ZZ Plant.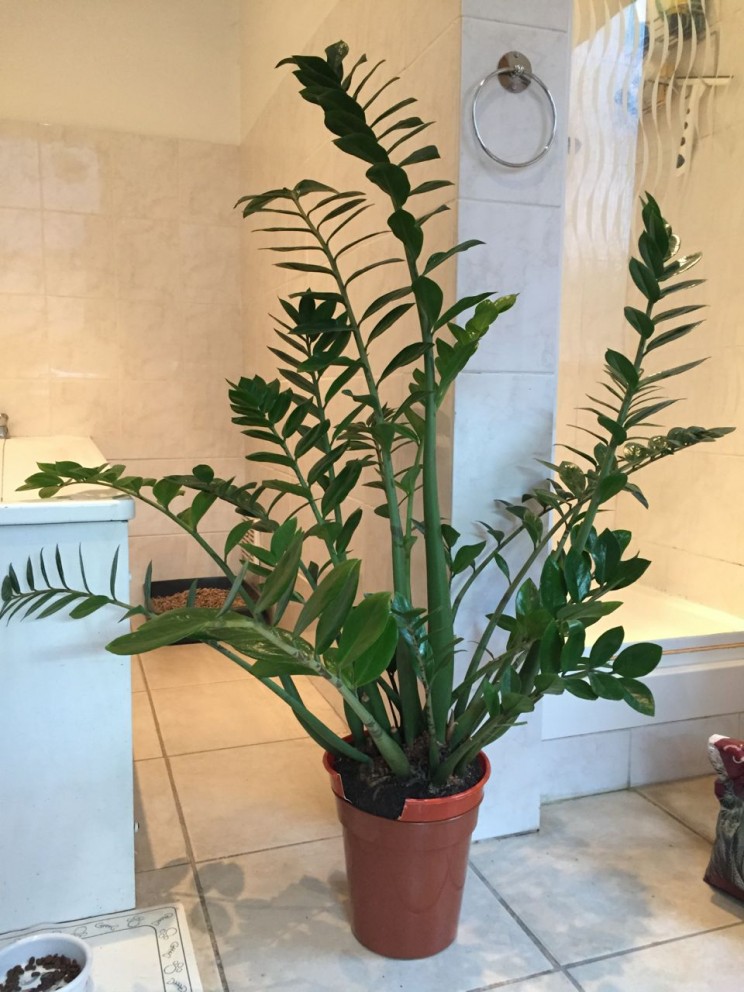 General care advice
Originally I bought it for my gran as an indestructible plant to survive the extreme heat of her nursing home. It not only survived but thrived there. Eventually it passed to me and in the first year, I overwatered it, many of the plant's leaves losing their leaflets and the rachis rotted. It's an interesting plant because it does need watering, but it will quickly rot if left in wet (as I discovered). Now, I let the top dry out completely before pouring only a little water each time. That routine seems to work for my plant. Lots of shops say it survives in shade, but I found it only really grows in bright light.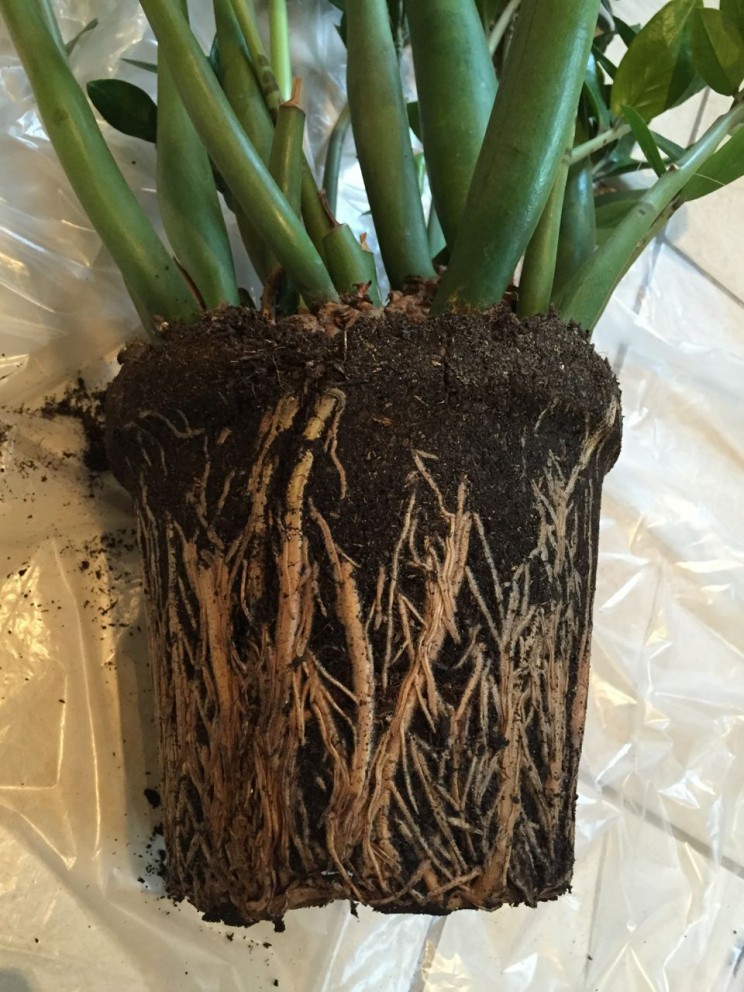 Repotting and growing media
Growing media wise, it needs sandy, free draining media to avoid water log and rotting. I used a mix of sandy cacti compost, horticultural grit and about a third ordinary multipurpose compost. That said, I found it grows best in a very nutrient poor media but with some dilute fertiliser added every month.
Knowing your Zamioculcas zamiifolia
I did find this article which debunks myths and explains the Zamioculcas zamiifolia is a plant from east Africa growing not in deserts, but in shady forested areas. It is a plant with tuberous rhizomes, so the stems are under the soil like potatoes and Dahlias (they look very like Dahlia tubers actually, just with much fatter succulent roots). As a plant geek I found this enormously fascinating and took lots of photos…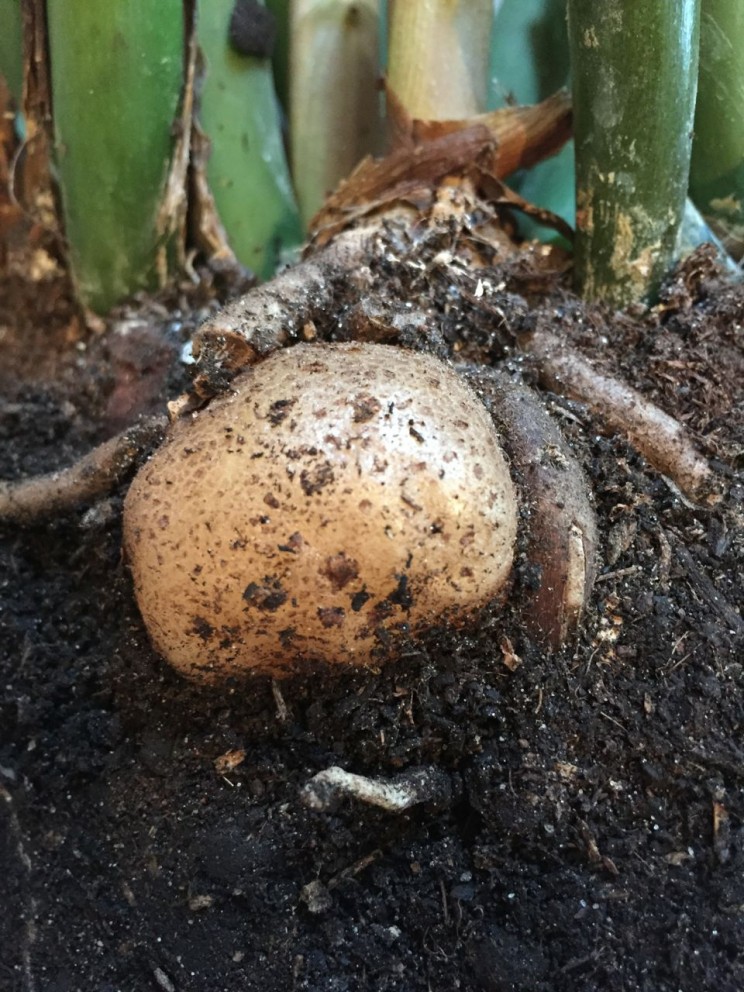 Dividing
The pot was so crowded that roots of the plant were being pushed out of the top of the pot and, due to our lack of space, I felt risking a divide was the only way forward. I tried pulling it apart, but no chance. In the words of the RHS, if the clump is too solid, the only way forward is with a good slice. I have no idea if what I did was correct, but I got stuck right in…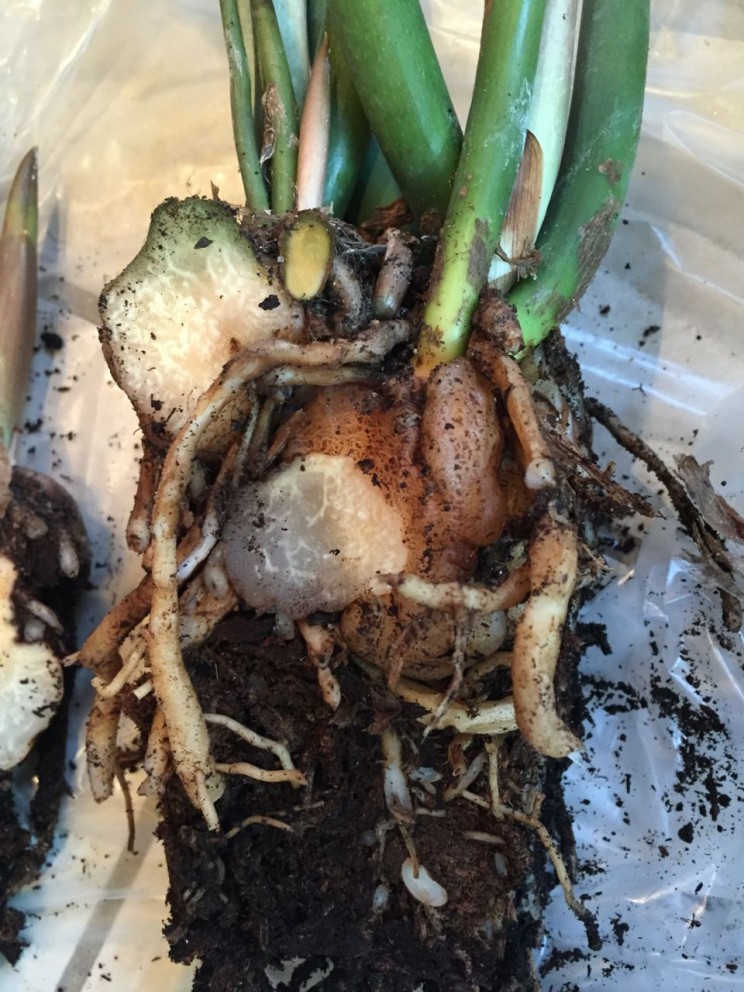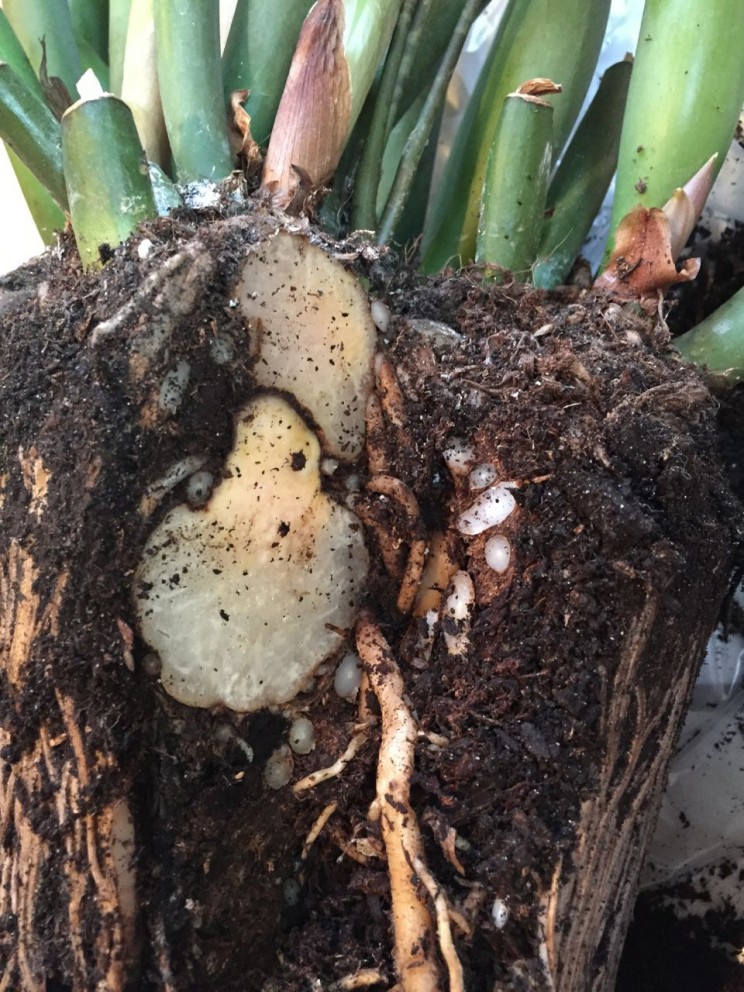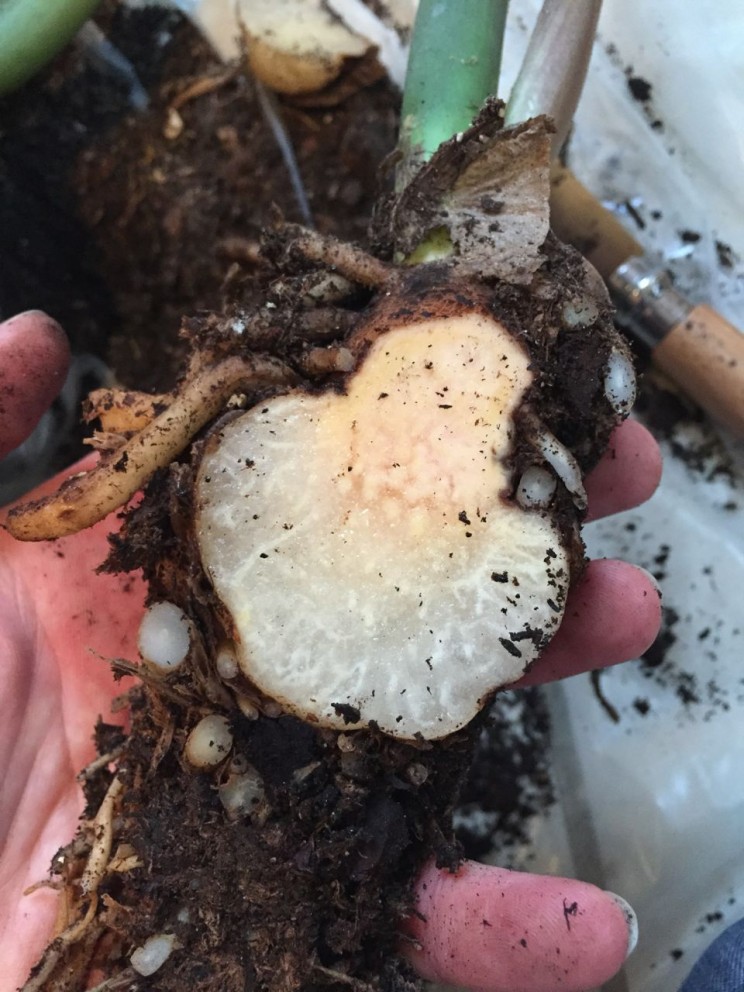 As I say, I have no idea really what I was doing here and if slicing through a tuber was the right thing to do. I'll let you know in a few weeks if each division keeps growing. But there really was no other way of dividing this crowded clump.
I cut three divisions out of it before I became nervous about doing too much damage and stopped for now. I also pulled out some of the ugly stumps left from when I overwatered it a couple of years ago.
Here's the finished result – I'll update in a month or so to say whether they continued growing or died!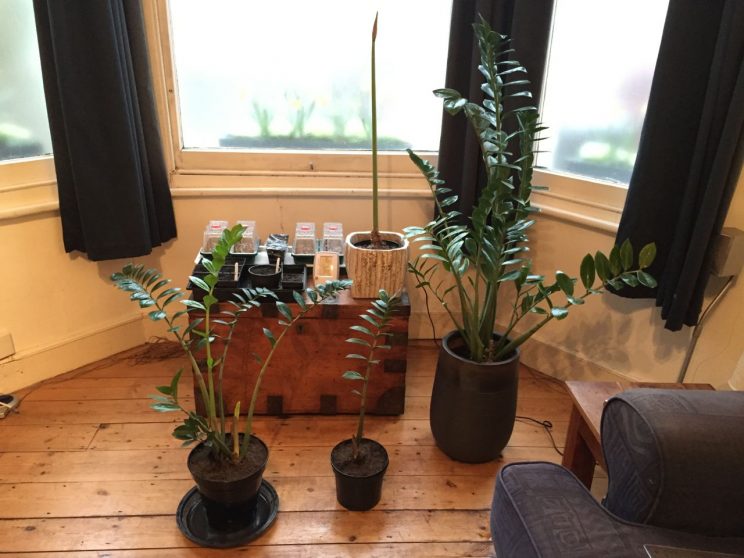 For more timely tips, join my weekly Wild Way Newsletter and help support more free articles by doing so.