Let's discuss racism in gardening and science terminology, what we actually mean by terms like invasive and why or if they even matter. What's your view? Read on and please share in the comments.
As an ecological grower and landscape designer, and a lifelong conservationist, I'm increasingly finding myself wedged between the gardening world and the conservation world. My book Wild about Weeds has contributed to this because in it I attempted to bridge gardening and ecology to find a balance between the two. I hadn't quite appreciated how far that book would go, and it's sparked discussions with me from gardeners and scientists all around the world. From the USA, New Zealand, Australia, to Japan, Russia, Italy and many other European countries including back to the UK and Ireland. I find myself in a somewhat unique position where I have all of these connections and information, but it's also quite overwhelming to deal with myself, so I'm going to share much of what I've learnt here.
I've also been grateful over the last year to have read a number of books and articles pointing out that the language both gardening and science uses has uncomfortable colonial undertones. In some cases this language can be used in a racist way, in other cases, cuts close to the bone; it's upsetting for people by talking about plants and animals in a way colonialists used to talk about people of colour. Which upsets me too.
If that sounds like a lot to unpack, it is. All of these topics are woven together and have been weighing on my mind greatly over the last year giving me sleepless nights. Quite literally, and it's getting a bit much. As a writer of things, I've found myself in a privileged position with many platforms and I've felt an obligation to try and come up with the right viewpoints and new language. It was only last week it dawned on me that sometimes it's OK to ask for help and this is one of those times. These are topics for us all to discuss and solve together and I am asking for your help. To explain…
Native / non-native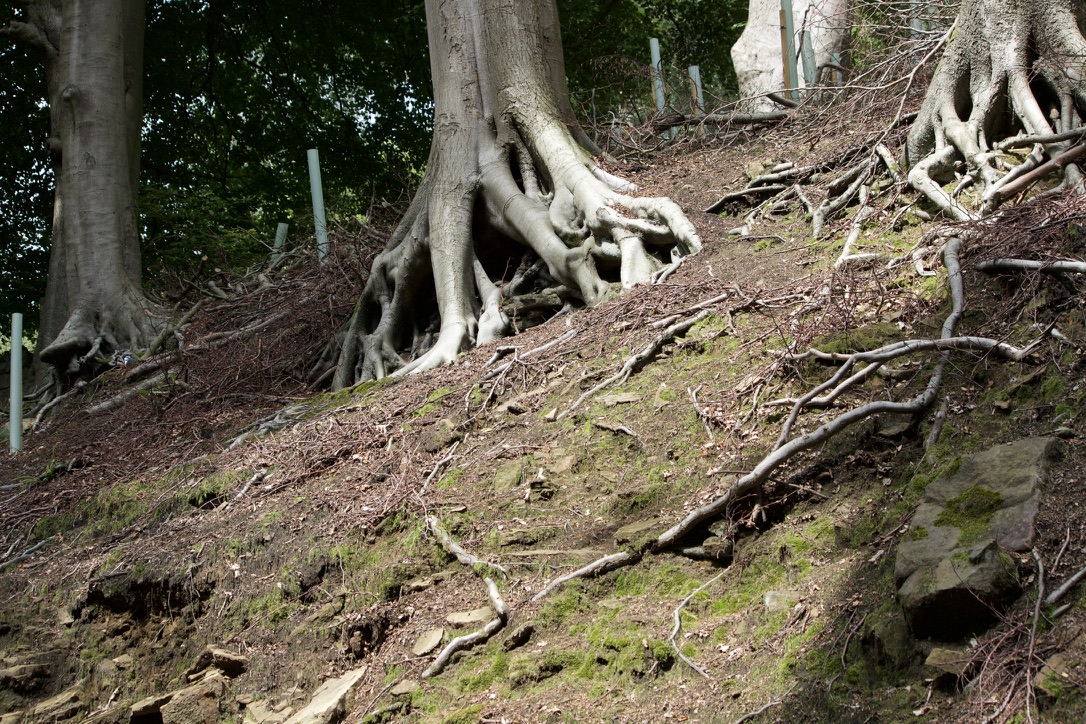 Let's start with the word native. Firstly, I've begun using the word indigenous instead of native wherever possible to describe plants because it was brought to my attention by friends and articles in recent years that the word native can be problematic. 'Native' has two definitions / uses. On one hand, people use native to describe indigenous people which can often end up being in a derogatory way, intentionally or not, and on the other, it's used scientifically to describe indigenous species of plant, animal, fungi etc as a literal way of saying they originate from a specific place.
The use to describe people is closely tied to colonialism and racism, where using the word native or natives to describe humans was used to degrade indigenous people when countries were invaded and colonised. Even today, to describe people as natives invokes colonialist views that are systemically imbedded into societies around the world. Equality and the word 'native' to describe people doesn't quite work to me, it's often offensive and indeed, racist. I haven't used it in that way for as long as I can remember, if ever. But I remember reading it used in famous children's books I read growing up.
Native in the scientific world of plants and animals has a very different definition that varies slightly depending on how people interpret a number of factors, largely: the start point of when something is considered native. Some people will say in the UK, that indigenous means since the start of the last ice age – because the ice age wiped out so many species, that this was a natural start point, others when the Romans invaded and introduced various plants (probably not nettles!) Because we have more data from these earlier time points, and it's still so distant in our past, that we should consider them native.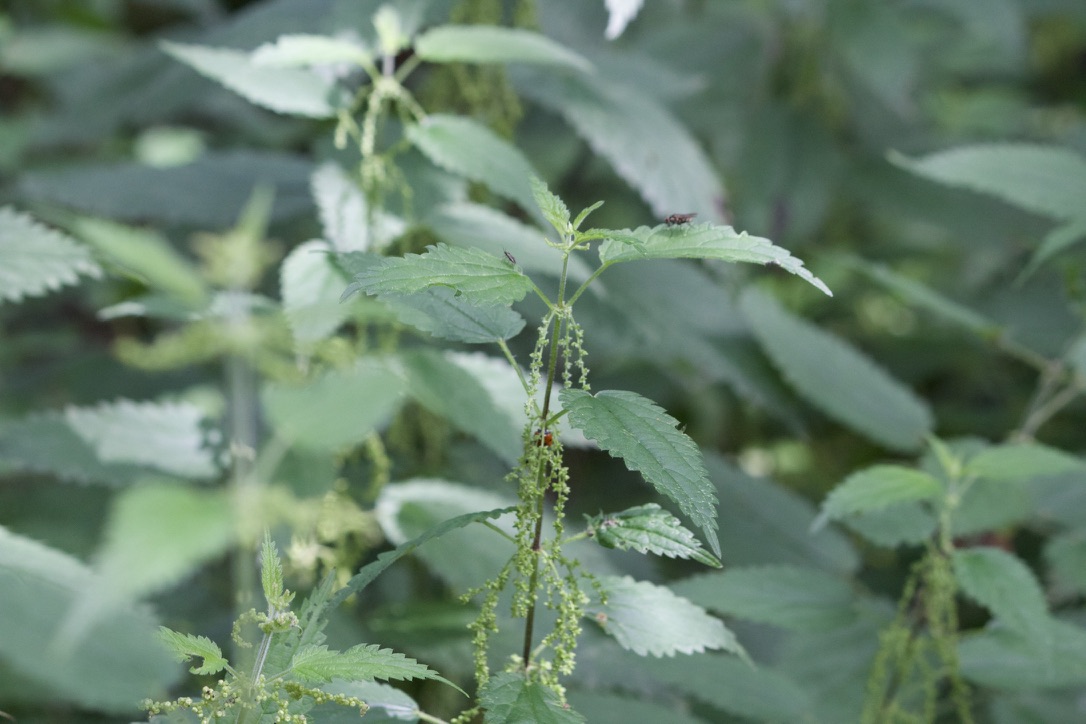 For the sake of simplicity I'm going to concentrate in this article on plants and I'm going to use the word indigenous going forward.
Personally I have always thought more globally than just the UK. To think only about one country leads to many errors. And I always strip out as much humanisation from the world of plants as possible – which is something humans are prone to, humanising other species to make sense of the world. But I also find this leads to errors. It's a small thing, but this is why I roll my eyes when people refer to plants as 'she' or 'he'. A plant is quite often monoecious or hermaphrodite… but anyway, it's more about the humanisation of plants, rather than the light hearted poeticism of "isn't she a blousy rose" that bothers me – so don't feel bad if you do this.
My own definition of indigenous will change as I learn more in future no doubt, but I lean toward the following definition based on my own research and reading over the years. That an indigenous plant:
Evolved naturally in a particular area
This is somewhat complicated by the fact human activity will have an impact on evolution over time, but what I mean is the plant evolved in a location without humans intentionally or unintentionally transporting it or its seeds (I might throw in 'by vehicle' into that because there is a certain amount of natural transport by humans as with other animals). Nor did humans deliberately interfere with its evolution through breeding programmes, making it a cultivar. The area location can be smaller than a mile, or it can be thousands of miles in size, importantly it has nothing to do with country borders. I.e. it's not helpful to say a plant is indigenous to the UK if we're ignoring it's indigenous to the whole of Western Europe including the UK.
This definition removes the arbitrary date range which is too muddled with the humanisation of plants. Of course, all of this is tricky because evolution happens over thousands of years, if not millions. It doesn't happen on a human timescale and this means we rely on science to determine where plants evolved based on fossils, soils, rocks and other clues. Sometimes it's possible to trace back the spread of a plant over hundreds of thousands of years to its likely place of origin based on things like DNA records or more obvious, concentrations of plant or location. E.g. if you look at the entire range of a plant and find it's evolved to have variations across that range, but there is a commonality among all of them in one particular area, that may suggest it's the point of origin (I'm over simplifying that but hopefully you get the idea).
But the reality is that we may never know every single indigenous plant species because even science can't create million year old evidence where it no longer exists.
Indigenous and introduced plants and wildlife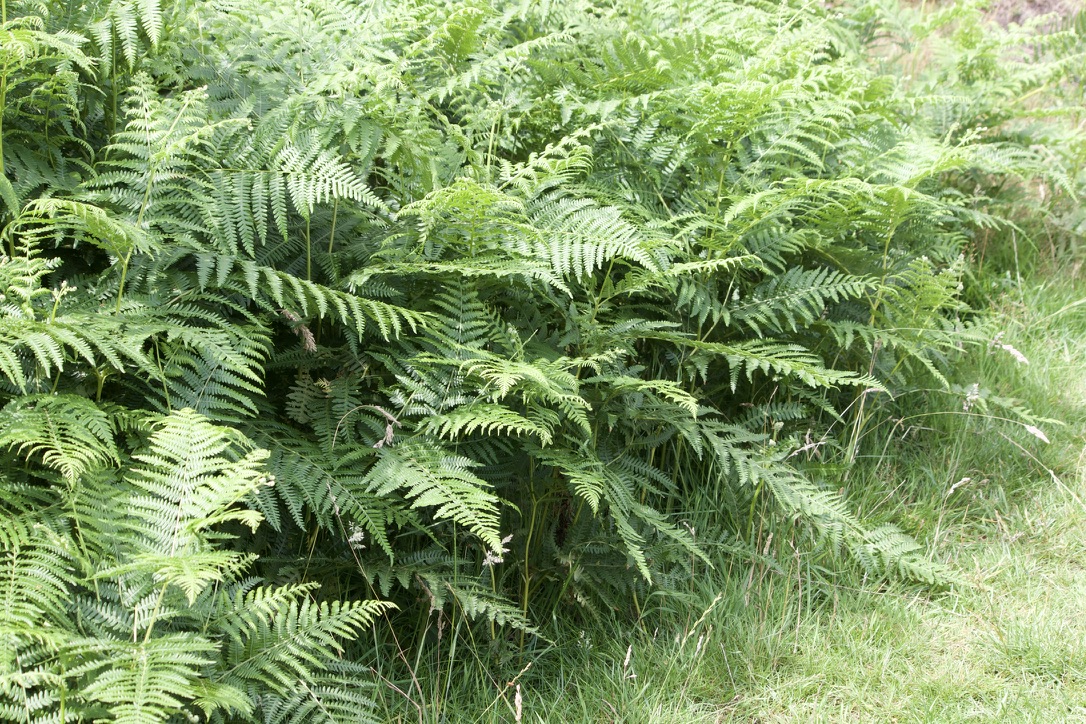 It's coming up to two years since the release of Wild about Weeds and people have written to me from different countries with differing questions or views on indigenous plants and wildlife. Essentially, there is a debate around the world about the use of indigenous vs introduced plants and their contribution to wildlife.
I feel my viewpoint is fairly well covered in Wild about Weeds and future writing, but for the sake of clarity I personally see gardens and the wild as the same thing but with quote big differences between them. And they are obviously closely linked, not least by the natural world that uses both.
There are a number of studies of gardens now that show introduced plants from other areas can be as useful for wildlife as locally indigenous plants. Some, such as the recent biodiversity audit at Great Dixter, that the gardens can be as rich in wildlife, if not richer than surrounding wild areas.
However, there is a reality that ecosystems are fragile things and that while many wildlife species are adaptable generalists, there are a significant majority of species of wildlife, fungi, bacteria and other organisms that have very specific plants and conditions they need. It's also not clear from garden biodiversity studies I've seen whether this richness in wildlife is caused by the garden or an effect of other local habitat reduction, pushing wildlife to the edge of their habitat range – hiding in gardens. The Great Dixter study is good because it recognises diversity of wildlife, whereas previous studies just counted numbers of pollinators. It's no good if a plant is loved by thousands of honeybees when the many species of endangered bees can't use it.
To my mind the solution in gardens is that we can continue to enjoy introduced exotic plants, but should be mindful of the local indigenous plants some wildlife can't live without. I believe this is partly why Great Dixter was so good for wildlife, because it has a diverse mix of indigenous and introduced plants growing side by side.
From a race perspective, talking about "native being better" than introduced plants, without referring to the science, can quickly become uncomfortable. I hope most people would be saying this based on the science but some I've seen certainly say it because of their ingrained racist beliefs that are being pushed through gardening.
Either way, we need to be careful about wording and I've been finding it more useful and factually correct to add a little more detail, e.g. it's better to say "the cinnabar moth caterpillar is incredibly dependent ragwort, which happens to be indigenous to the area". That's more accurate than saying all indigenous plants are better for wildlife than introduced plants, which isn't true.
Invasive / non-invasive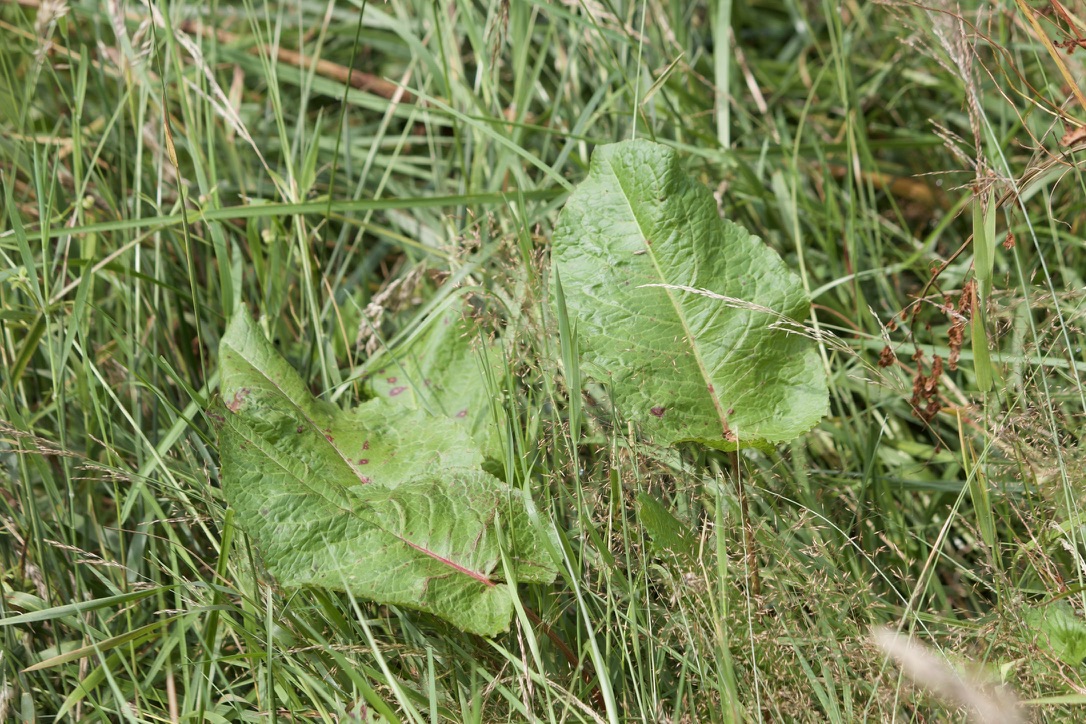 All of this is compounded when we throw the word invasive into the mix. The gardening and science world both use the term non-native invasive, which in itself is scientifically important, but culturally insensitive.
First, as discussed above, the term 'native' is awkward because of its other meaning to describe indigenous people. Second, too often people will use this to enforce racist view points. I don't mean all scientists or the people who are genuinely concerned about the science of invasive plants and animals, but the less knowledgeable people in this area, or worse, people with a racist agenda. It might not even be as obvious as that, but if someone is racist, this gives them an outlet to make seemingly innocent statements about plants and animals with racist connotations in its undertones.
It's important then, I believe, for everyone to be aware of this and to find a way of distancing the science from those people who misuse the terminology.
Terminology aside, I can't get away from the fact that some plants and some wildlife are invasive, or aggressive – or whatever the word is. And they don't have to be introduced, some indigenous species are equally aggressive, able to form vast swamping monocultures. Invasive is one word where there isn't an obvious alternative, I've been trying to think of one, but it's a multi-level word that means something like:
Spreading quickly and with negative impacts
It's a term used in many walks of life from cancer and medical treatments to ecology. Disruptive feels like a possible alternative because it takes away the idea that the plant itself is the problem, when actually it's just doing what it does best and growing and reproducing.
Outside of gardens, the world's natural, truly wild habitats (and wild habitats can be a mix of places with and without human activity) have been destroyed by humans in the last three hundred years on such a large scale you'd think we'd have slowed down. We're destroying what's left faster than we ever have at any point in human history. And it's happening all around the world, in north and south America, across Asia, Europe, Oceana, the entire planet.
Some people say the world has forever changed as a result, and we should give up and let the natural world adjust itself.
While I agree on the former point, the world is forever changed by humans, I can never, while I'm alive, agree with the second half (don't worry if you disagree, I'll be dead at some point within the next 70 years or so).
Humans have started the world's sixth mass extinction but we have the minds and the resources to prevent it happening in full. It's not true that the wild habitats left can't be protected, and it isn't true that they can't be expanded back out.
But I also don't think that means eliminating all introduced species to a puritan indigenous ideal that some people have. Not all introduced plants are invasive / disruptive and not all indigenous plants aren't problematic. Instead, I believe in a more informed, science-led cautionary approach. Where each area of land and ecosystem is studied in its own right and decisions made sensitively and scientifically.
The US, Australia and New Zealand are countries where they've seen their habitats significantly affected by disruptive species. In some cases where colonialists invaded and took vigorous plants (and animals) to grow, that then reproduced explosively without animal, insect or disease to slow them down. To the detriment of other species indigenous to those regions. This happened many thousands of times faster than evolution of the existing species could ever hope to catch up.
We can't rewind the clock but Australia and New Zealand have sensible measures to try and prevent any more species being introduced that may be problematic. In the US, some people are more militant and want to try to rewind the clock on some species. While I feel the views of some in the US are too extreme (i.e. only growing 100% indigenous plants in gardens, when so many introduced plants aren't problematic) I think it's important to also listen because it's certainly not beyond the realms of human endeavour to find a way of removing the most problematic species from an area, such as eucalyptus in California.
In Europe (including the UK) we're more blasé about problematic disruptor plants, we're aware of them and their problems, and many wish we had a better control of them, but generally we're a long way from the views of the USA, New Zealand and Australia.
Where does the right view sit? Firstly, I think we need to throw out invasive species hysteria, look at the science and take more calculated steps. Many plants seen as problematic aren't as bad as some think. We also need to look more locally, going area by area rather than country by country. Plants grow differently in different habitats and there's no point saying X plant is a problem all over the UK, when it might only be a problem on the beaches of the south east of England. Of course, we need to factor in climate change and global warming to make some projections into the future.
Ultimately it feels the right approach is to be somewhere in the middle. The UK and Europe does need to be stricter and does need to take more action to prevent, slow down and control some disruptive species. But we mustn't let this lead to all introduced plants being painted as evil. A measured and informed approach is better.
Wildflower or weed
While you're here, I've been thinking about the terms weed and wildflower a lot. Like many people, I didn't like the word weed because – as I made the case in Wild about Weeds, the book's entire purpose – I see plants as plants. It's just that they grow differently in different conditions and in gardens we have our preferences for the plants we like to grow.
But we can't call weeds in gardens wildflowers because by the very botanical definition, a wildflower must be wild and not in gardens. Also, weed is another of these words that has multiple parts to its meaning. Weed and Weeding aren't just negative, they're also a positive way of identifying and removing problematic plants – and let's face it, some plants are problematic in gardens. And that's before we've even covered the use of the terms weed and weeding in farming.
Volunteer or self sower are good terms for 'weeds' we like the look of in gardens but, like invasive, I've found it hard to find a word to totally replace all of its meaning. Perhaps we just need to come up with two new invented words and just agree they are the new invasive and weed. I'll suggest spreadybad and irritant, suggest your own in the comments. [More seriously, I like some of the suggestions in the comments, outcompeting or problematic might be a good alternative to invasive, I quite like disruptive, or something along those lines, as this moves us away from colonialist structures and ideals].
Wilding – the changing face of conservation
I guess it's worth pointing out that my definition of conservation has always been in line with wilding approaches that people now call new. It means taking a step back to let nature do most of the work rather than tightly controlling everything ourselves. We act as stewards or guardians of the land rather than tightly controlling it. The book Wilding by Isabella Tree sums this up well if you haven't already read it, though it paints an overly negative image of conservation efforts in the past. When in fact many were wilding/rewilding before these terms existed in everyday vernacular.
If you haven't read it yet, do, but essentially wilding means just that, letting land return to being wild. Important are some key species such as large grazing animals to keep scrub under control and grasslands open. A good example of wilding, as Andrew O'Brien pointed out, is that wild boar can control bracken by uprooting it as they dig for worms and other bugs. In the UK humans hunted wild boar to extinction along with many large herbivores and, in turn, large predators to keep their numbers under control. Wild boar were 'accidentally' released back into the wild in the UK where their presence is helping ecosystems again.
Nature knows best and happy ecosystems without human meddling, but with out oversight, balance out. Conservation is about getting as close to this as possible. If we give land back, nature will look after itself. In the meantime, humans will have to step in to lend a helping hand.
What are your views? What do you think? Help me out by discussing below.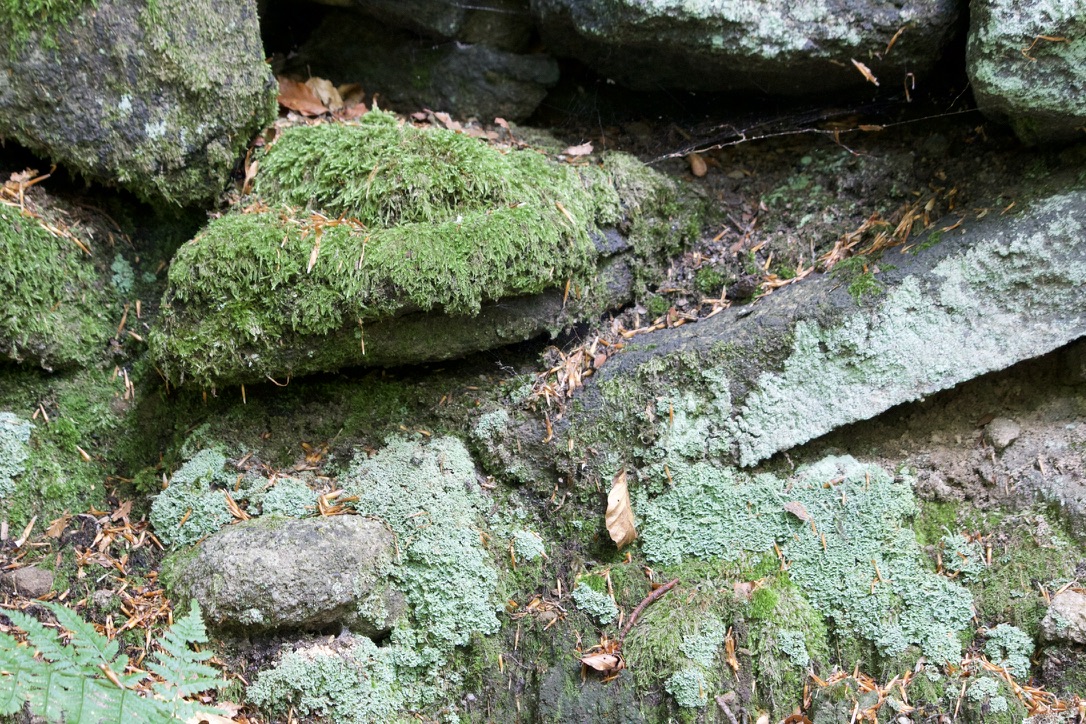 I don't think any of us will know all of the answers to some of the topics raised in this post in our lifetimes, it's impossible to fully understand every ecosystem around the world right now. We don't know enough about the natural world to say some things for certain. But if we discuss these topics, look to science and respect each other's view points, we'll navigate things together at a point where we're running out of time to at least protect what little is left of the world that humanity hasn't already destroyed.
If we can untangle the science of the natural world from the colonialist language that feels like a good starting point. While accepting the natural world is deeply nuanced requiring deep understanding of ecosystems, habitats and environmental conditions, often to a very localised area. But to be positive, recognising we can also play a part in protecting and reestablishing natural habitats with modern knowledge. Don't give up just yet.
Further reading