I'm excited to share that after twenty years of living in London, Chris, Rumbles and I are moving to Hebden Bridge in West Yorkshire where we've just bought a farm from a really lovely couple. The Calder Valley is where Chris grew up, his family still live there, and it's been my dream forever to live out in the countryside again to be closer to nature.
This means my garden design practice will move with me, and after designing over sixty gardens in and outside of London, I'm excited about a new chapter working on gardens around the west Yorkshire countryside, and within Manchester and Leeds.
Starting of course with getting to know our own new garden, which will certainly be a challenge with the land approximately 660 times(!) the size of our small garden in Clapham. At last I can grow vegetables and fruit in the garden's allotment on our doorstep – I can't wait for that first homegrown meal!
I'll share more on how we settle in on here and in my Wild Way Newsletter, I'm looking forward to taking you all on this new adventure with us. Key for me is to be sensitive to the area, to place wildlife at the heart of everything we do, and to continue the great work started by the current owners blurring the boundaries between garden and nature reserve.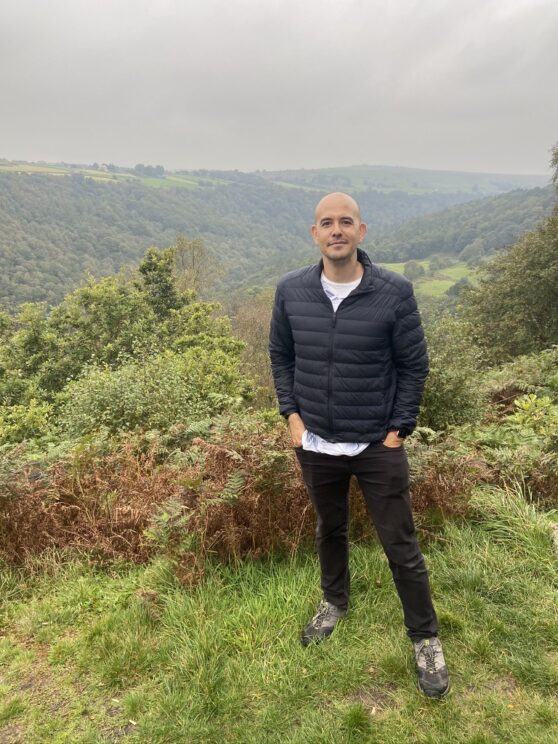 Hebden Bridge calling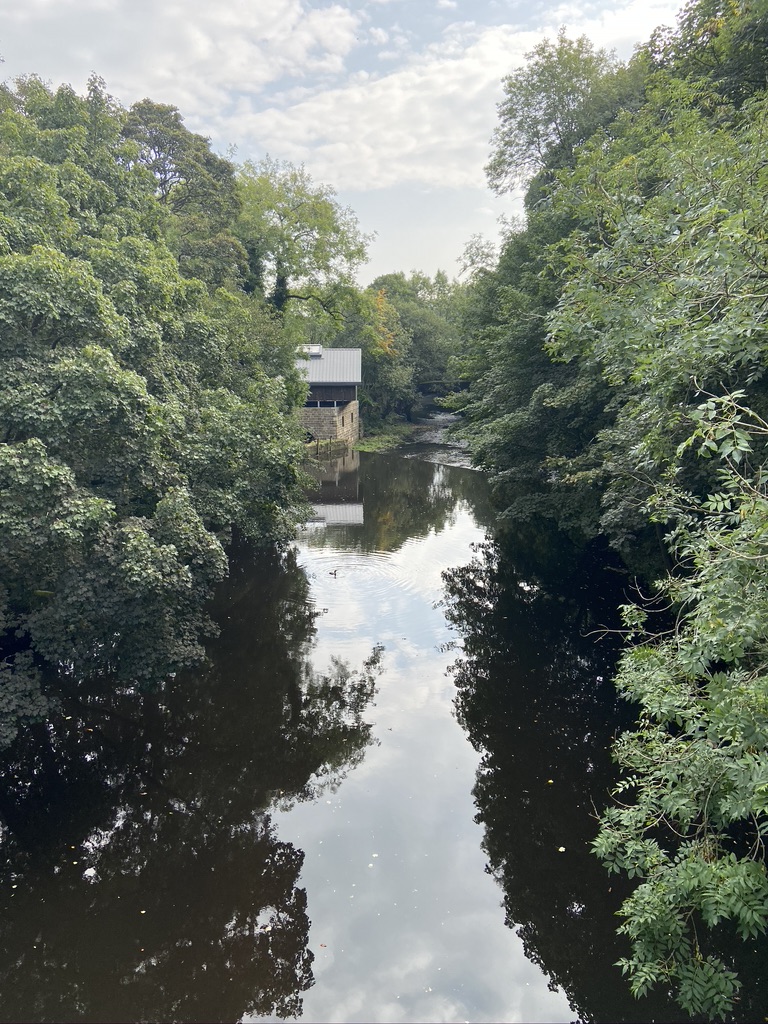 Although in recent years I've focussed on city gardening, I actually grew up in the Chiltern Hills countryside where my love of nature began. I have strong ties to Yorkshire too, when I was young we often went on holiday in Yorkshire, and my family moved here two decades ago. I know the area (and Grand Central trains!) very well.
Over the last few years Chris and I have toyed with the idea of moving out of London – although we had thought this wouldn't be for another few years – and it was Chris' idea to first explore Hebden Bridge. I'm so grateful he did. When staying at Chris' parents we'd pop along the hills or canal to Hebden, and it was love. With live music in the town centre, innovative arts festivals, and a strong, friendly community, home to exciting artists. Hebden felt like the place for us.
It was on one of our recces a couple of years ago that we decided to suss out the area better. Driving around the tops we came upon a little hamlet of farm houses above a mature woodland – a rarer sight to Yorkshire's fields and moors. It was the most beautiful setting and we joked that this would be perfect.
Then of course the pandemic hit and life changed for everyone. We love London but it would be a lie to say being in London during covid lockdowns hasn't been tough. Our garden and my allotment are wonderful – and a lifeline – but in recent years we've both enjoyed weekend countryside walks outside of London. With that taken away and London's bustling activities gone, we really felt cutoff and truly locked in. We weren't in a rush to escape lockdown but it focussed our priorities and our plans accelerated.
When it became real
During a safe week in late-summer, Chris was up with his family while I was writing in London, and a property appeared online. We'd seen a few places before covid that weren't right and we didn't give it a great deal of thought but Chris went. Amazingly, it was in that exact spot we'd driven past those years ago – though I didn't know that yet – and I received an excited call from Chris "you should come up to see it – tomorrow!"
Over the years I'd described to Chris certain features that our fantasy garden might have. Chris patiently listening to me rabbiting on had actually taken notes because this place, he said, had it all. I popped up to join him, and he was right.
The below photo is the moment our offer was accepted as we walked back through the woods to catch our return train.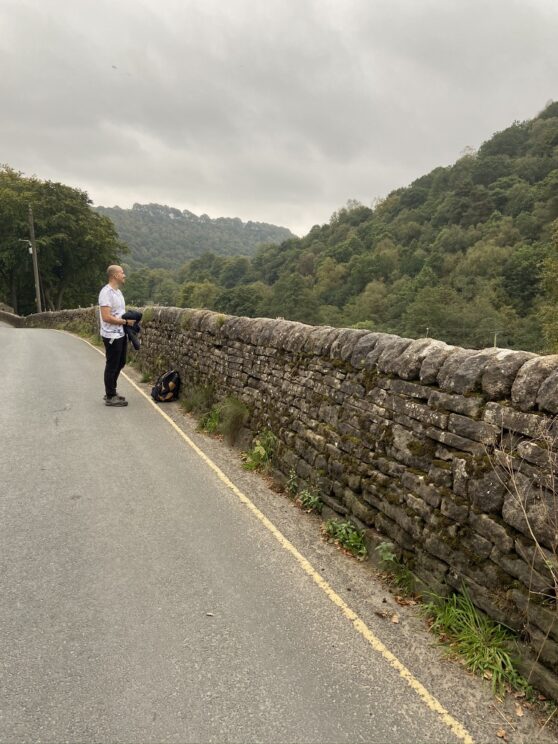 It's going to be a big change for us, especially for city-slicker Rumbles who has only been to Yorkshire once before. We're excited and nervous, and the larger garden will allow us to grow vegetables as well as many plants for wildlife. Stay tuned for more updates and a look at the garden when we move.
Follow our move, by joining my monthly Wild Way Newsletter and help support more free articles like this one by doing so.