Chris and I visited York Gate Garden on the outskirts of Leeds in Yorkshire and were blown away by the creativity of this wonderful place. Comparisons aren't helpful as they can set wrong expectations but York Gate had some of the same magic I feel at Great Dixter in Kent, albeit on a smaller scale. This is one of the best gardens we've visited and it's one we plan to return to.
It's always hard to explain why we fall in love with gardens, it's often a combination of factors it's hard to put our fingers on. For me, it's a garden that, no matter my mood, takes me to another place, is welcoming, feels private and personal, and loved by the gardeners who look after it. That love translating into well grown plants and a wide range to introduce you to something new.
A small public garden now, it was once a reasonably sized private garden and one of the best examples of post-war gardening, inspired by the then popular Arts and Crafts movement. A movement that relished materials, craft and artistic flourishes, such as topiary and pattern. Much of its structure and planting from that time remains.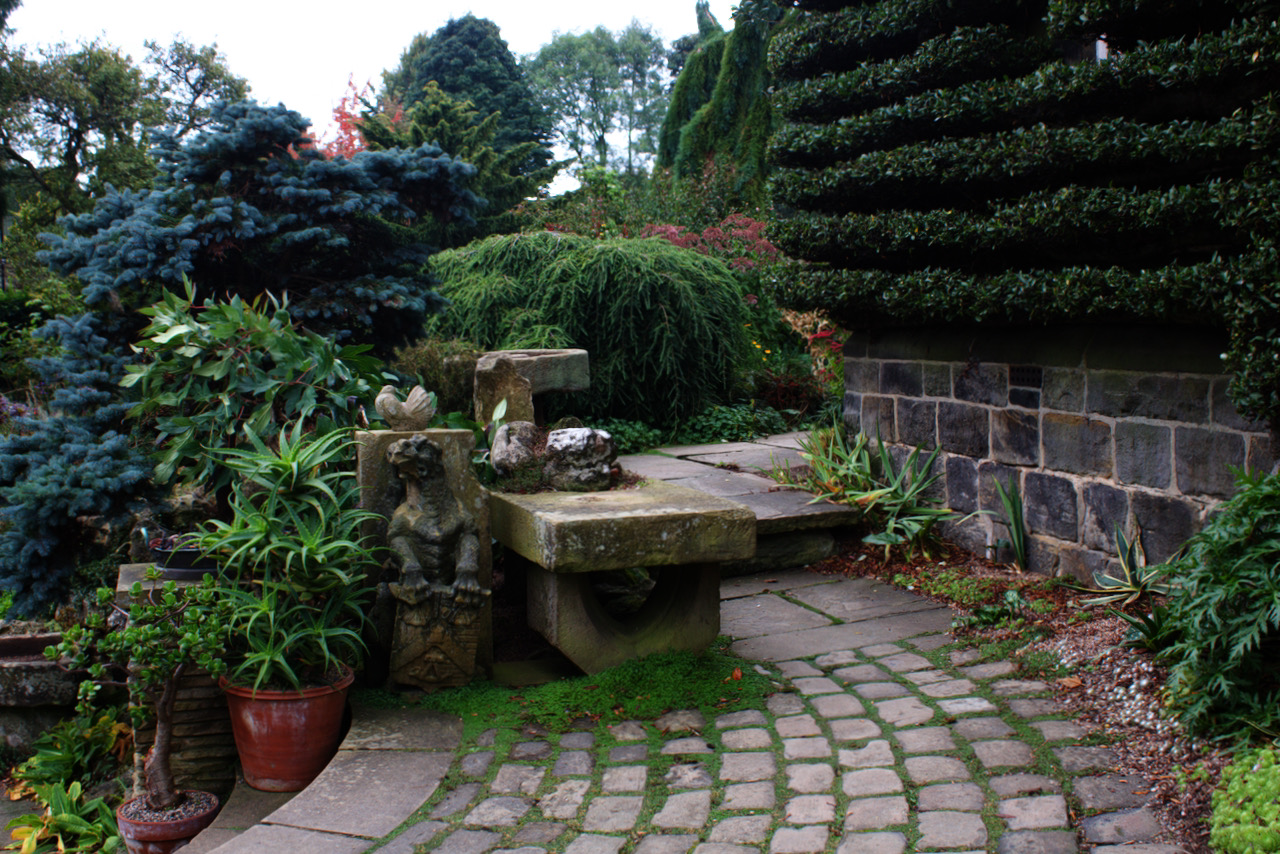 York Gate Garden is a one acre plot once owned and created by the Spencer family, wife Sybil, husband Frederick, and their son Robin. Sybil and Frederick bought the house in 1951 when it was surrounded by fields.
Sybil was the main gardener who looked after York Gate, opening it on the National Garden Scheme, until her death in 1994. It's now owned and run by the Perennial charity, a charity dedicated to helping anyone in horticulture if they hit on hard times.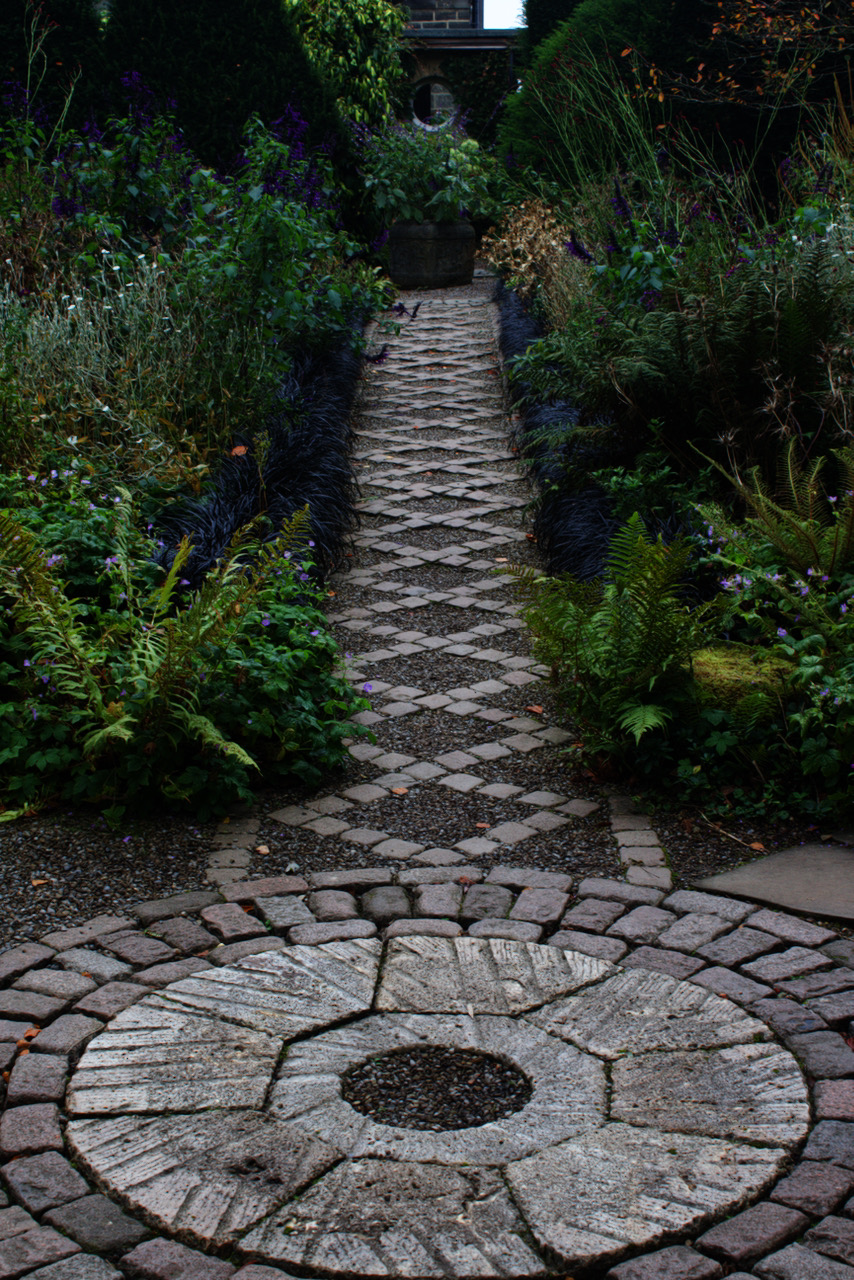 The whole family created the garden together, with surveyor husband Frederick credited with creating a lot of the structure that includes fourteen enclosed areas, something people call garden rooms. Sybil and Frederick's son, Robin, died at the early age of 47 and, with the loss of her husband too, Sybil continued to manage the garden to the way she knew her son wanted.
We visited in mid-October as autumn was in full swing, lending the garden that romantic autumnal air with lots of buff grasses and flowers going over. I love this time of year and feel gardens have the best atmosphere at this point, or at least, a very specific atmosphere that is warming despite the colder weather.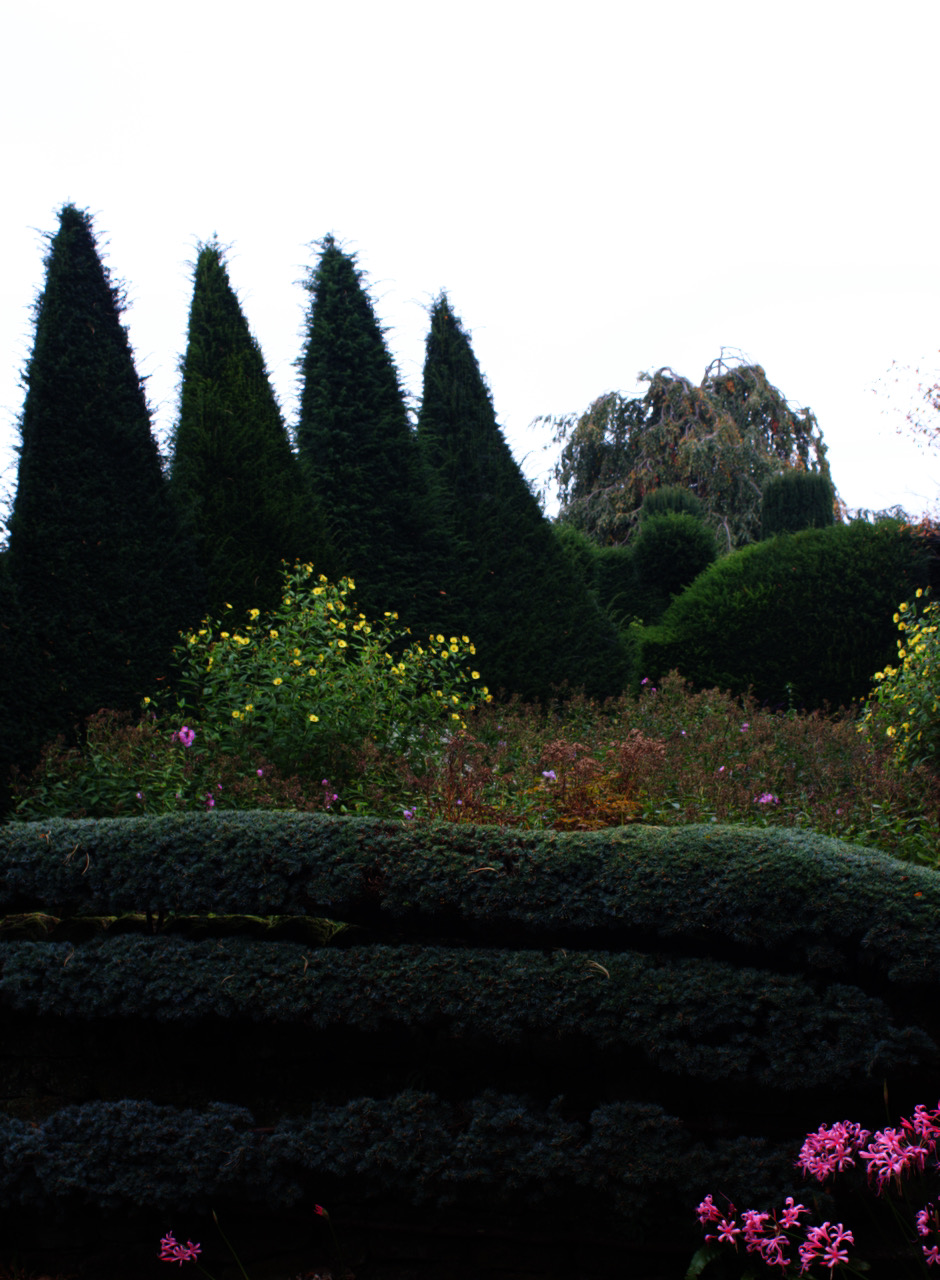 These days, the garden as a place to visit retains that look and planting thanks to a new gardening team and many volunteers. Perennial bought the neighbouring property allowing for parking and a great little cafe and shop. There is also a large meadow and woodland walk attached to the garden, open in the summer months.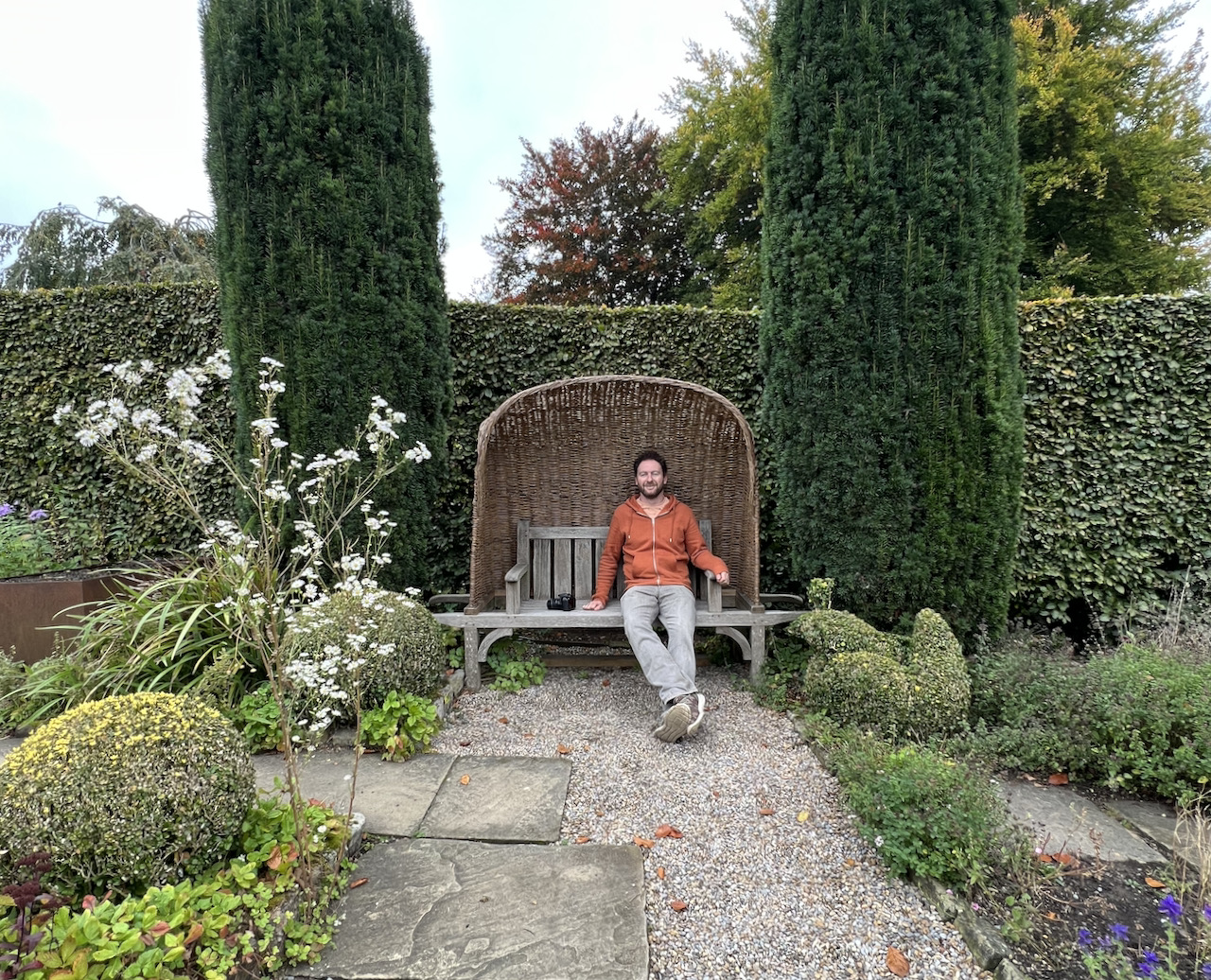 Although it is a small garden by public garden standards, every little area it's divided into packs its own punch. From a mini pinetum (pine collection), curving paths through to a succulent filled terrace and greenhouse. It's all very relatable to today's small and urban gardener.
While I'm mainly drawn these days to grasses and wildflowers, I have to admit, I was very taken by the tiny tropical garden filled with Schefflera, tender Salvias, Dicksonia antarctica tree ferns and winding nasturtiums. Given the northerly location, this small patch shows just how impactful and immersive exotics can be, even in the smallest spaces.
I haven't felt such a warmth from a garden in years; I'm happy to have made York Gate's acquaintance. There are a number of new areas I can't wait to revisit next year once they've had a chance to establish, including an experimental dry garden filled with many plants from drier, hotter climates.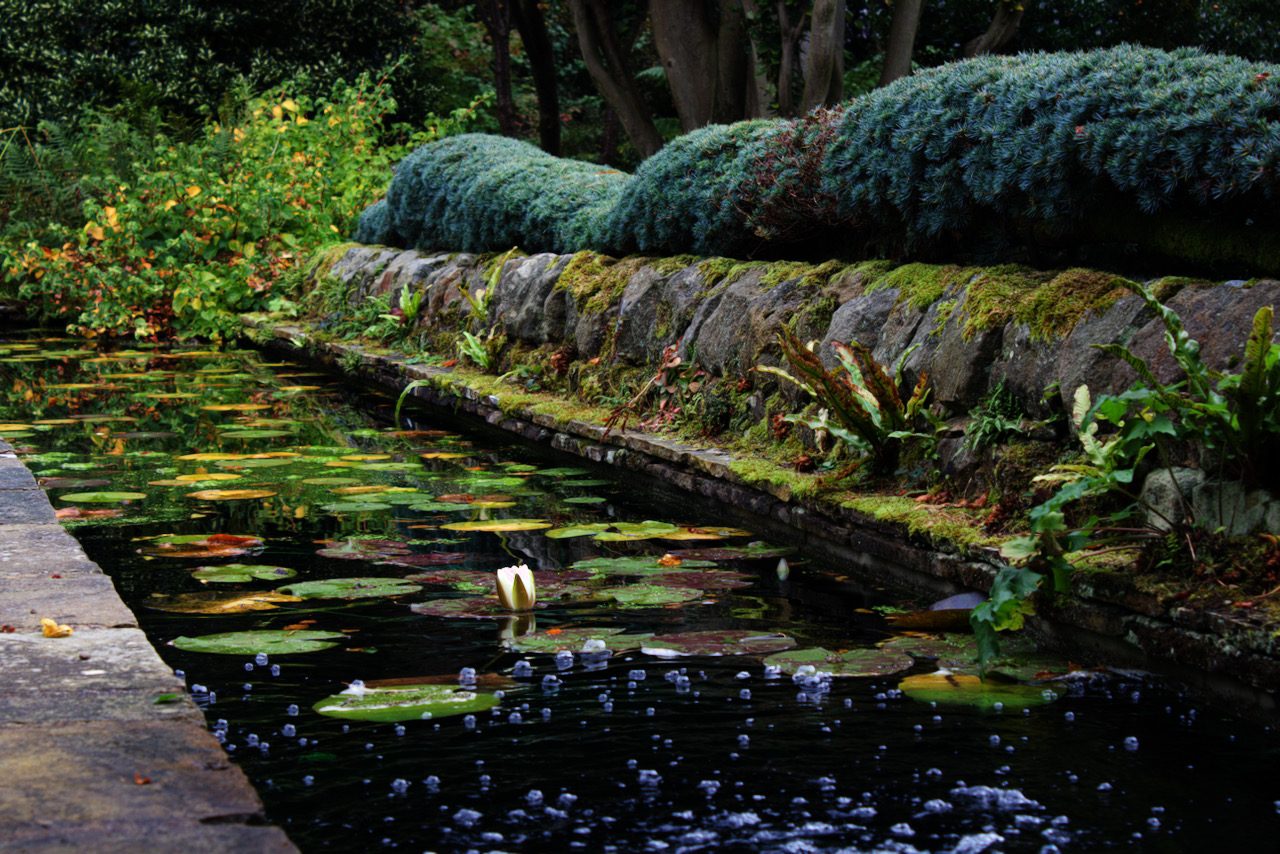 York Gate Garden closes at the end of October, although the meadow and woodland are closed now, reopening in spring. We're looking forward to returning to see how this much loved gem evolves in future years
If you've enjoyed reading this free article, please consider joining my Wild Way Newsletter to keep this site open for everyone – and for timely gardening tips and chat each month in your Inbox.