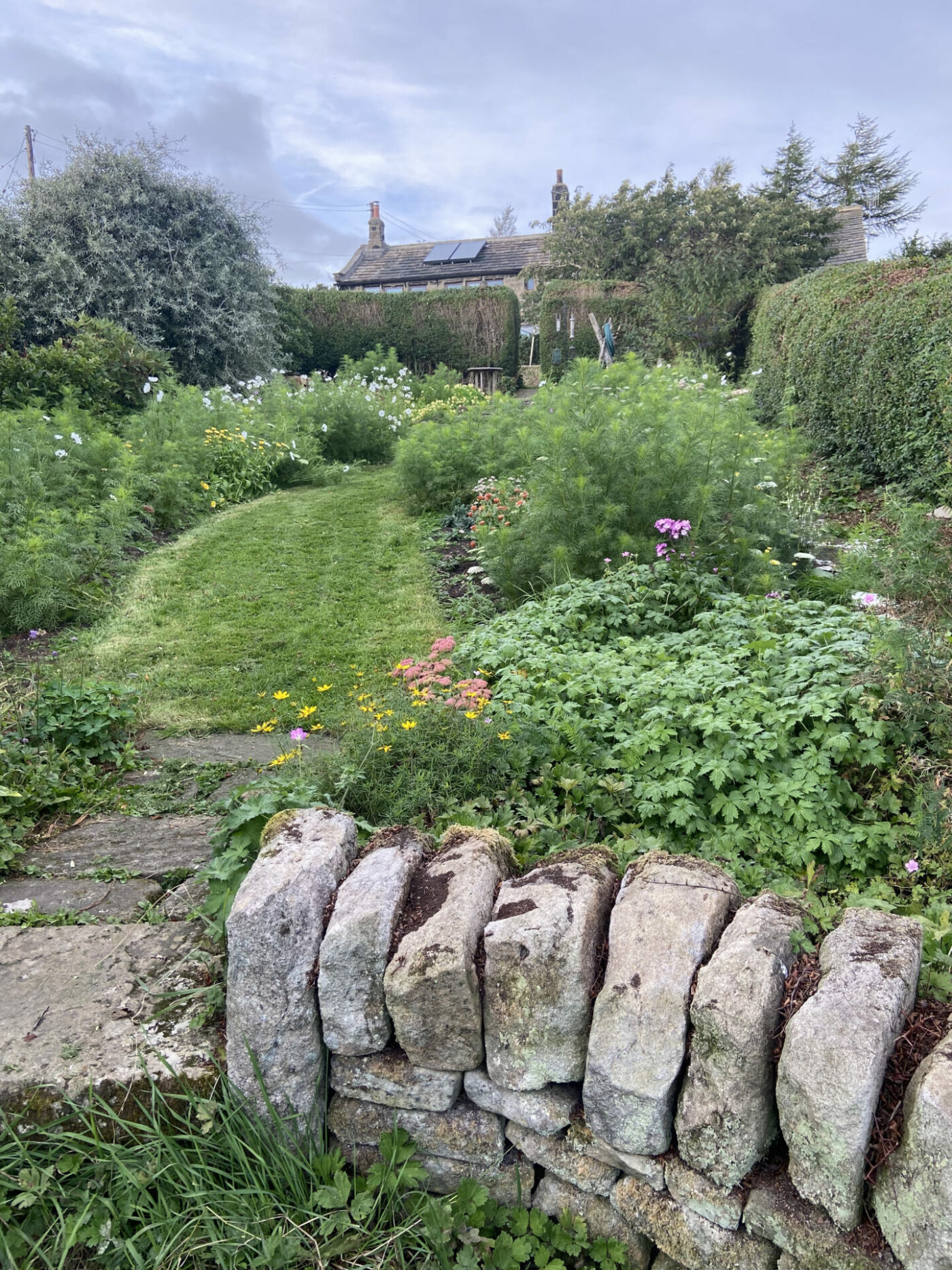 We moved in six months ago but I started thinking about our new garden a year ago when we put in an offer to buy it.
Since moving it's been a huge learning curve, mainly around managing the land – how long it takes to mow the grass, how long hedges take to cut, how long it takes to hoe the allotment, how to get rid of the ground elder organically, how to mow the meadows.
Gradually, alongside that, I've been making little tweaks to the layout in the main garden next to the house – nothing major, mainly testing out a reduced lawn and reducing down a pyracantha to open up the area by this little retaining wall.
This year was an experiment and the main garden a successful mess in preparation for next year – the privet hedges I've cut back hard in some spots to reshape them, they'll green up again quickly in spring.
It will take a number of years for the garden to develop how I'd like, because I want to enjoy seeing plants grow, to propagate most of them from seed, not buy them all in mature already.
I'm really enjoying it and I hope you'll enjoy seeing it develop over the next few years.
Follow progress and plant names by joining my monthly Wild Way Newsletter