Monty Don always says it's important to pick only what you're about to eat to reduce the time between plot and plate. James Wong often tweets and writes in the Guardian about the way sugars in vegetables quickly turn to starch – often in surprisingly short spaces of time. 
I believed all of this but thought such speed was hard to achieve with my 40 min allotment commute and perhaps a little unneccessary to worry about. This year however the vegetables have tasted so filled with flavour, I've finally experienced that taste explosion growing your own produce promises – the pros are right and the benefits of fresh veg to taste are not a myth.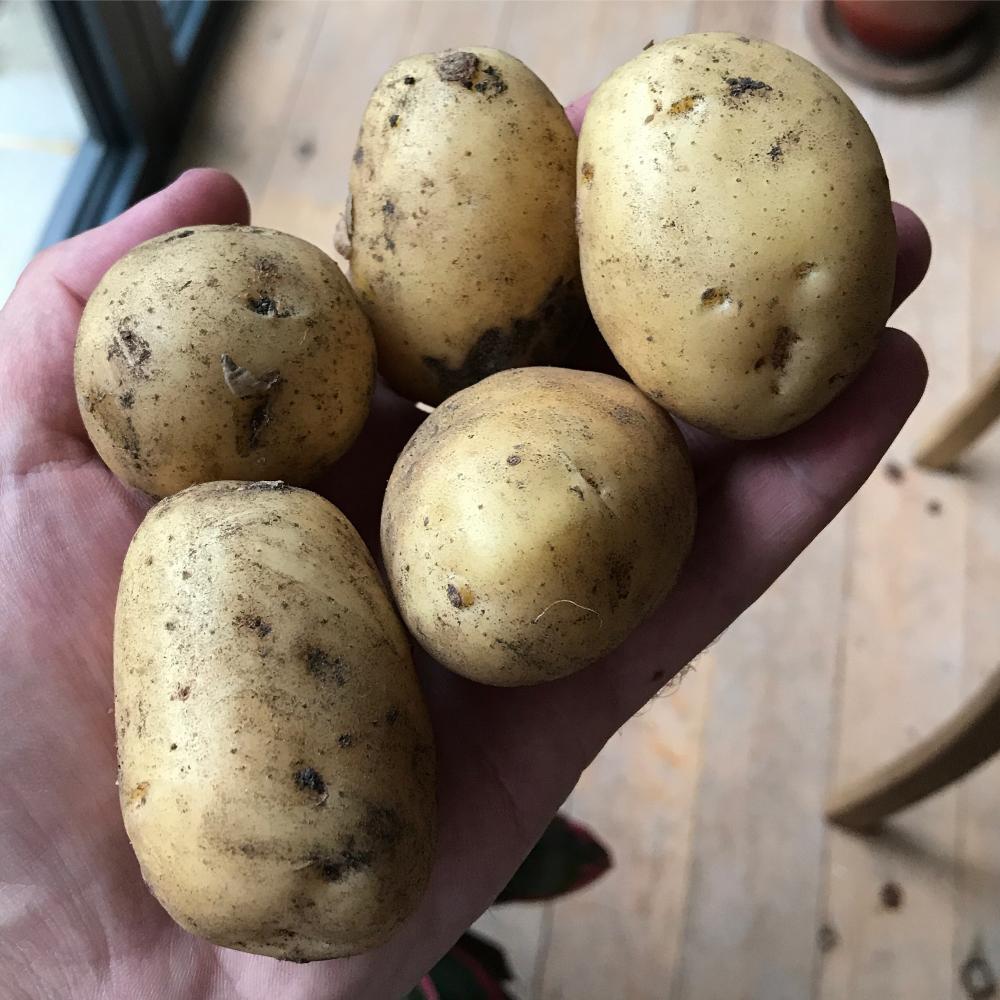 From my childhood veg plots I knew potatoes taste completely different – succulent and nuttier. With a sticky buttery taste. Above are the cultivar 'Charlotte' new potatoes. What has come as a big surprise is the difference in taste for carrots. From the shops they have a tang of washing up liquid to them raw. From my allotment they are incredibly sweet and soft, one of those night and day differences.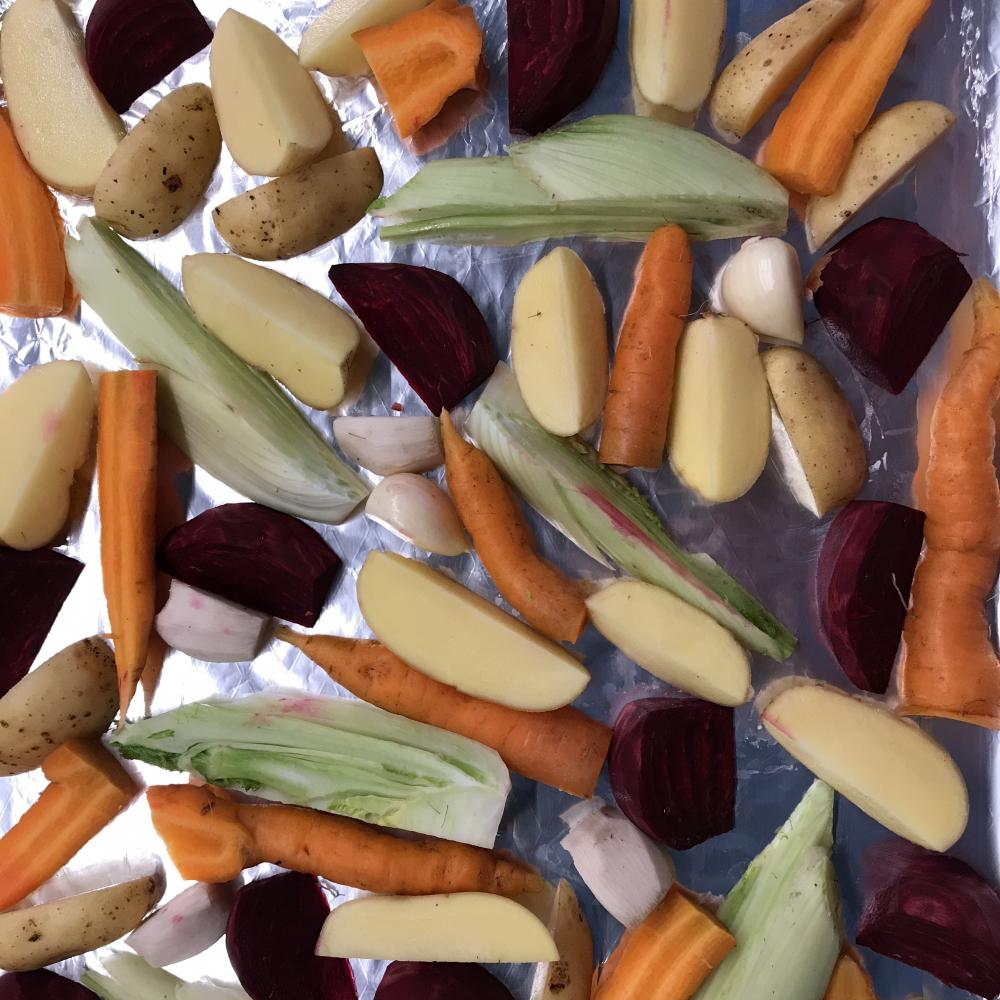 Beetroot doesn't taste much different to me but then I don't eat lots of it. This year has been a really good year for beetroot, and indeed all root vegetables for me. Florence fennel I'm still perfecting. They have that sweet spot between fattening up to create that juicy bulb and bolting which is hard to predict.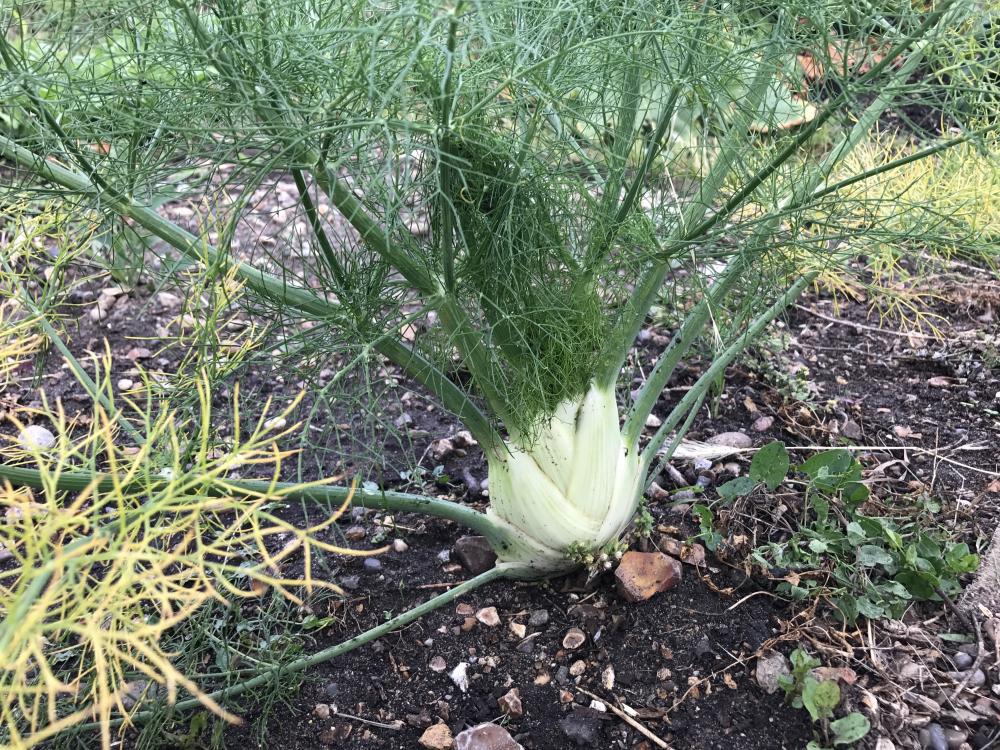 Other suprises in the last couple of years have come from French beans – dry from the shops but soft and sweet enough to eat raw from the plant. Broadbeans, an easy veg plot staple, I've blogged about as a treat I'd never really eaten before.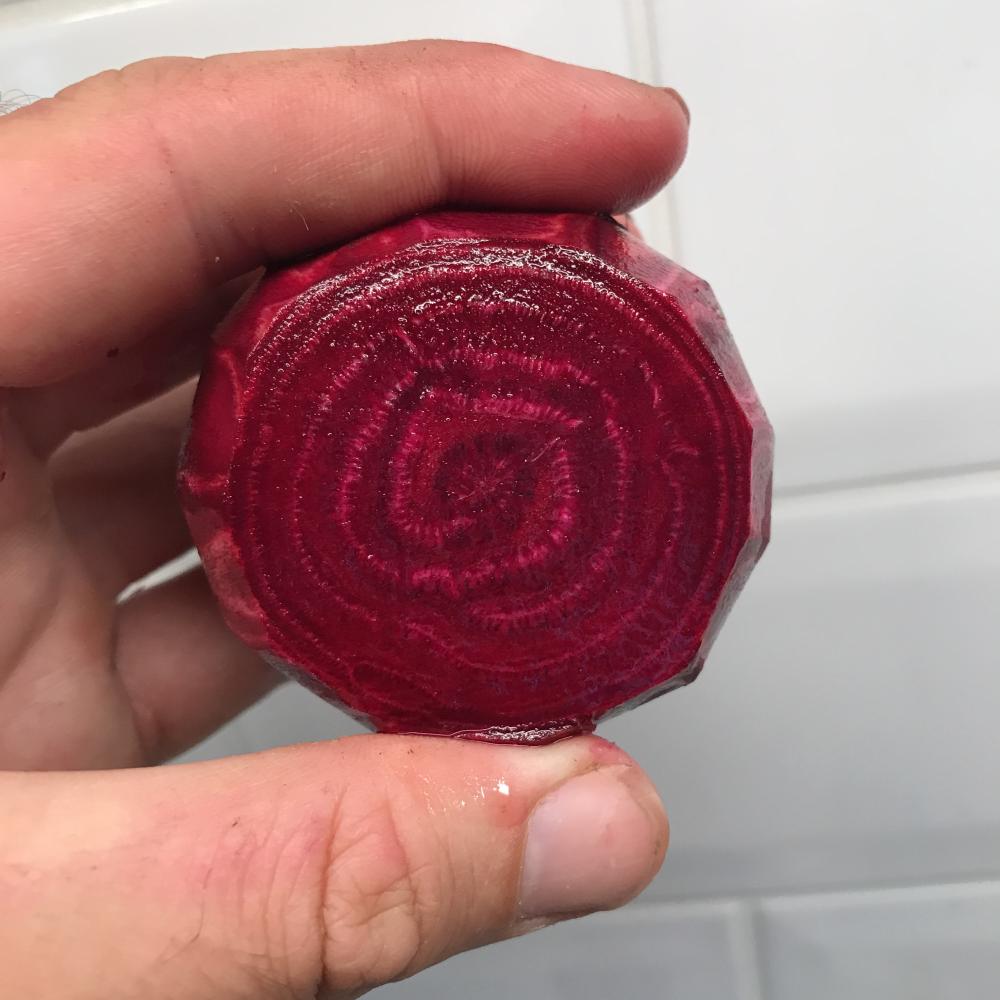 They're not ripe yet however the various tomatoes I grew from seed are all growing tremendously. I'm excited about this because I really thought I'd need a polytunnel or greenhouse to grow them properly. Nothing beats the smell of fresh tomatoes being prepped for a summer salad. Especially when the tomatoes are black as night…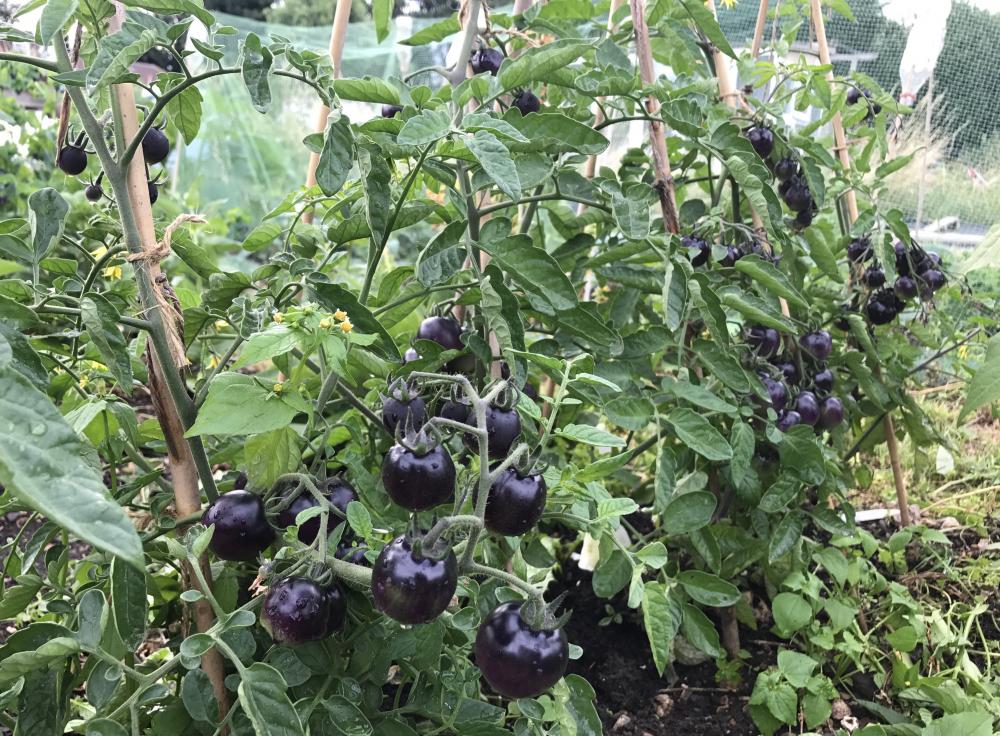 Oh, another big taste surprise over the years has come from the Brassicas. Brussels, cauliflower, brocolli, tenderstem brocolli and kale. They all taste of sugary sweetness you don't get from the supermarkets. This year my purple cabbage (which looks beautiful while growing) was ready and oh my word, the taste and texture is like nothing else. Peppery and sweet with a crunch and a softness.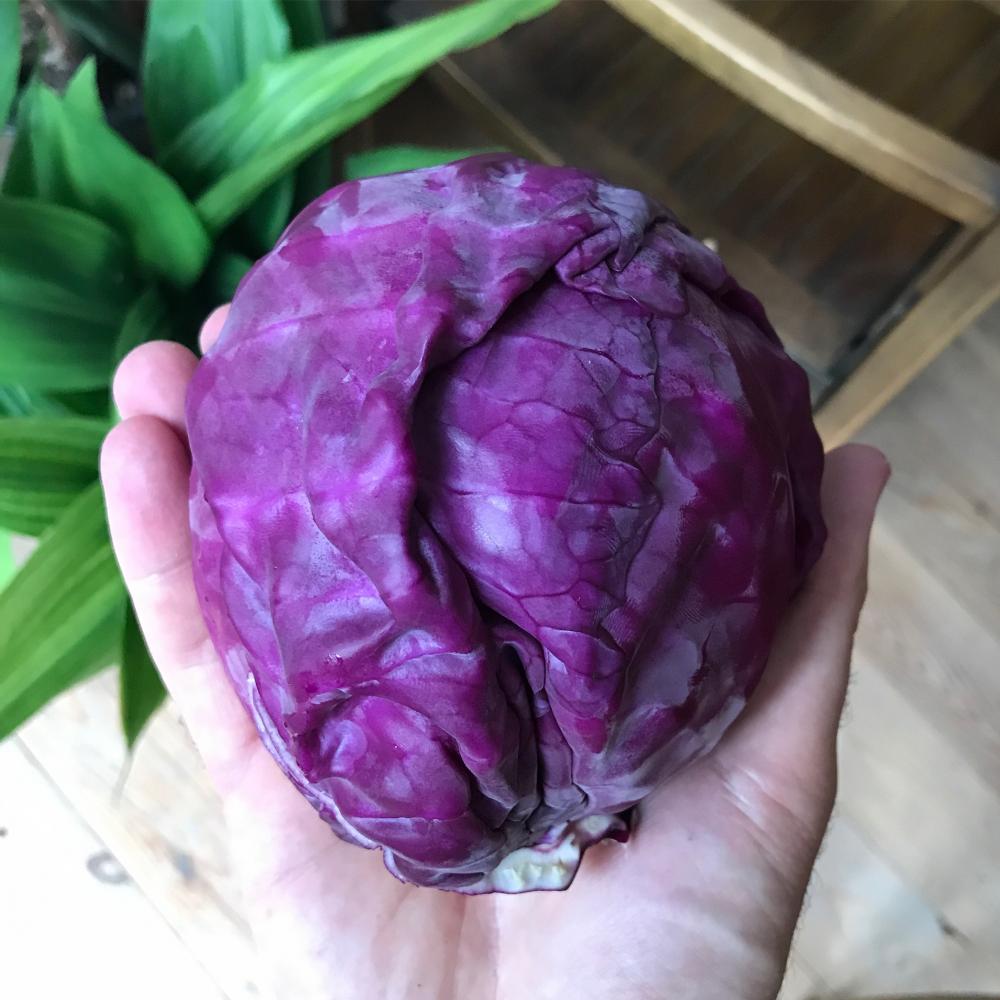 James Robbins, a fellow garden blogger, gave a bunch of us bloggers little packets of rainbow coloured corn seed. Called 'Glass Gem' I'm excited for the colourful seedheads. My corn is certainly well behind everyone else's on the site. Fingers crossed for a growth spurt and a long summer!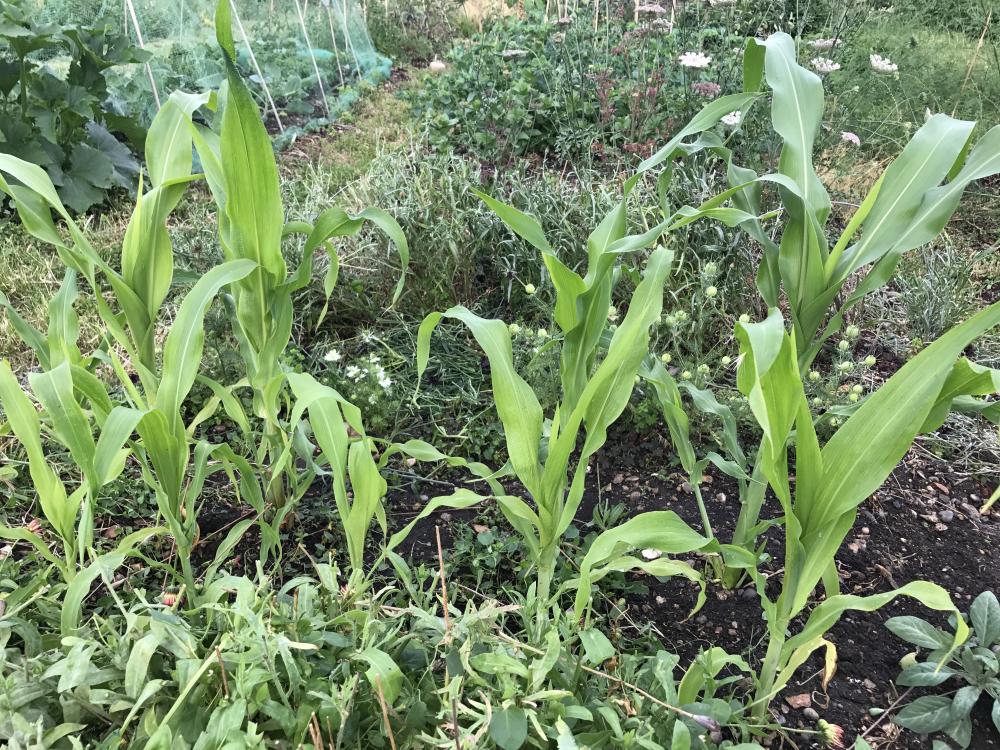 Another fellow garden blogger, Julieanne Porter, sent me two types of garlic to grow. They both have grown strongly and were last week ready for harvest. They're the most beautiful things. I can't stop holding them and looking at them in awe of the fact they grew on my allotment! They've tasted incredible with some of our fresh veg meals.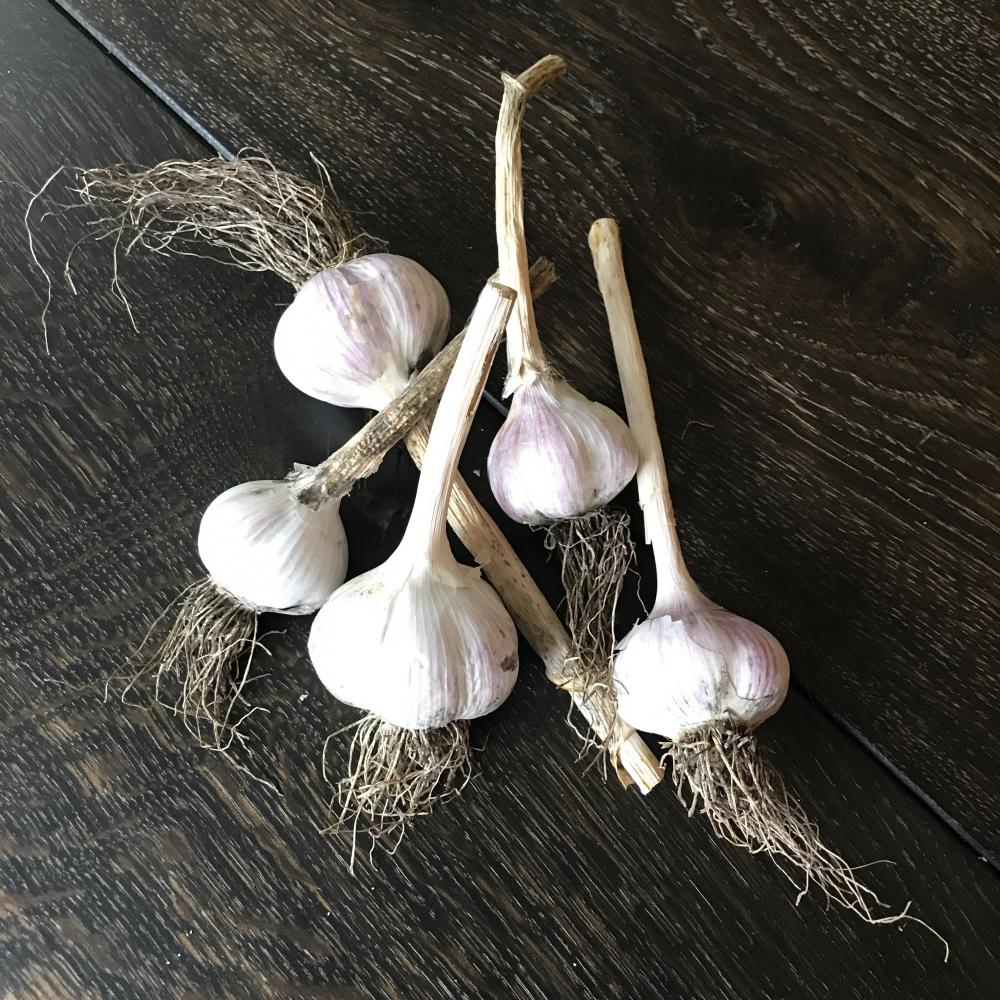 While I've had less time than ever to spend on my allotment this year (and the weeds love me for it!) it has been a very successful year so far for cropping. I put this down to growing larger quantities of the food we do eat, like carrots. I have more carrots than I can shake a hoe at.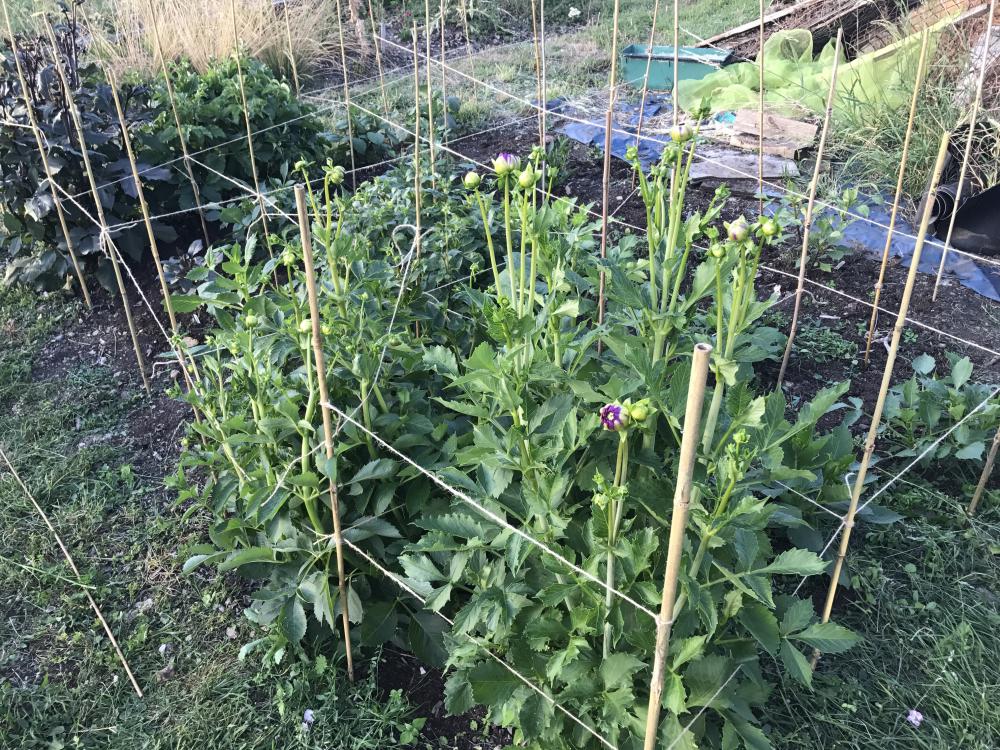 Away from the veggies, my cut flowers are doing fairly well. Some like the Gypsophila grew well, looked amazing and then promptly conked it. Not ideal, I prefer cut and come again easy cut flowers, not successional sowings where you have to time things well. I doubled the Dahlia bed (above) this year and it's now about to burst into explosions of flower. It's interesting how much shorter Dahlias on the allotment are than in our garden due to less water and much more sunlight on the allotment.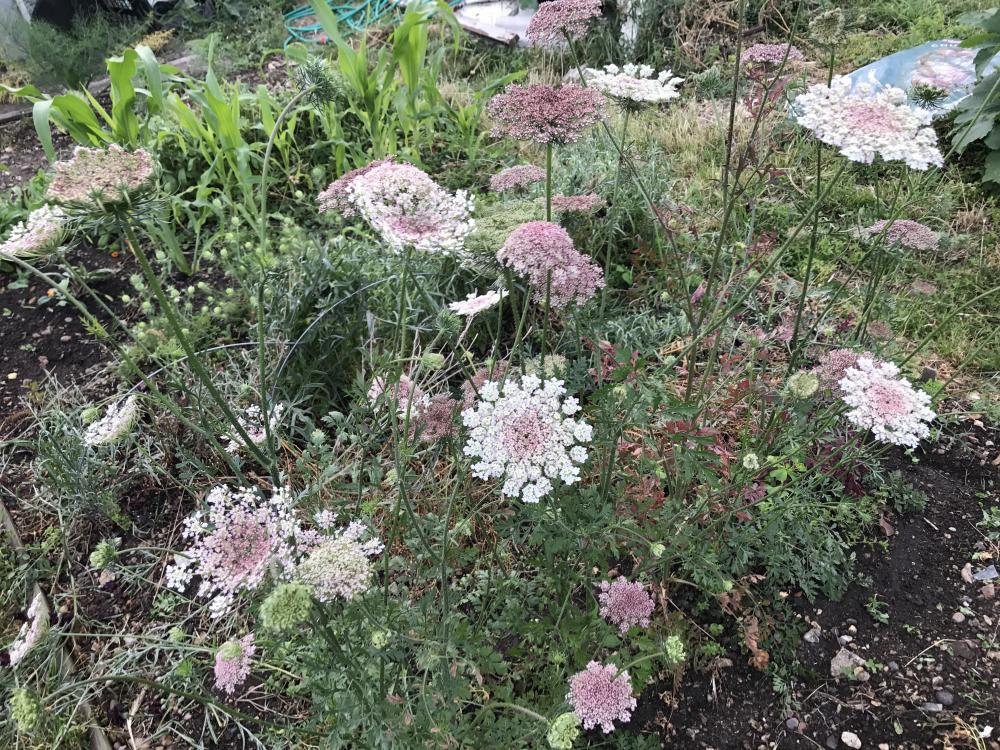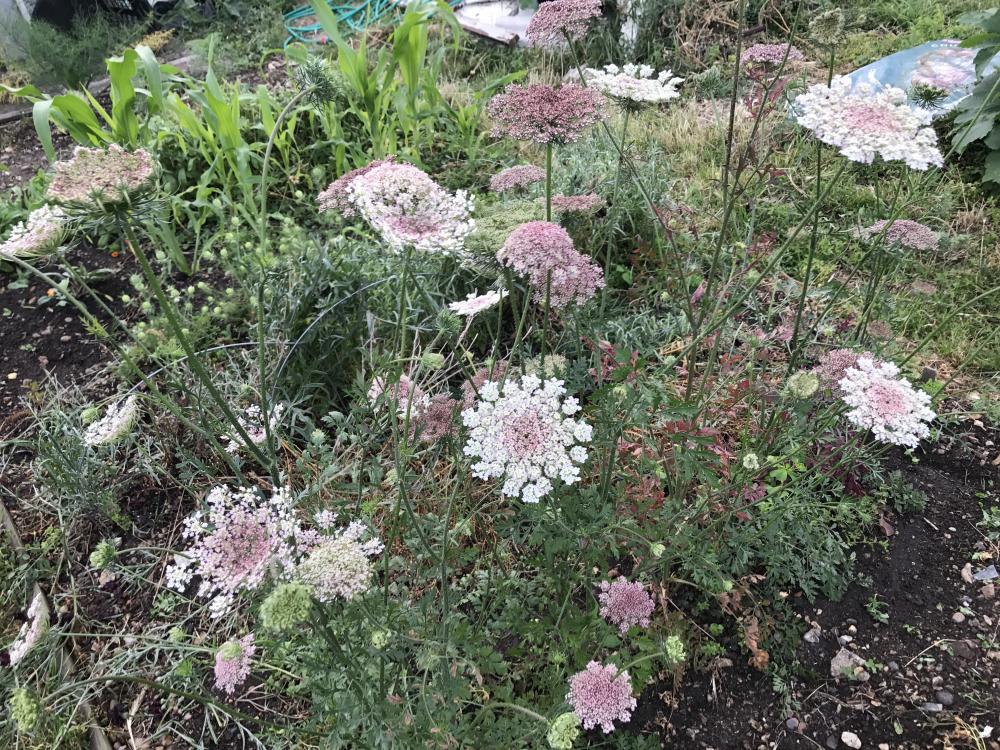 Plants that are doing well are Daucus carota 'Dara', Centaura (though I need to work more on growing usable stems) and Zinnias. Zinnias are new to me this year but they're all growing really well and the first few flowers are captivating.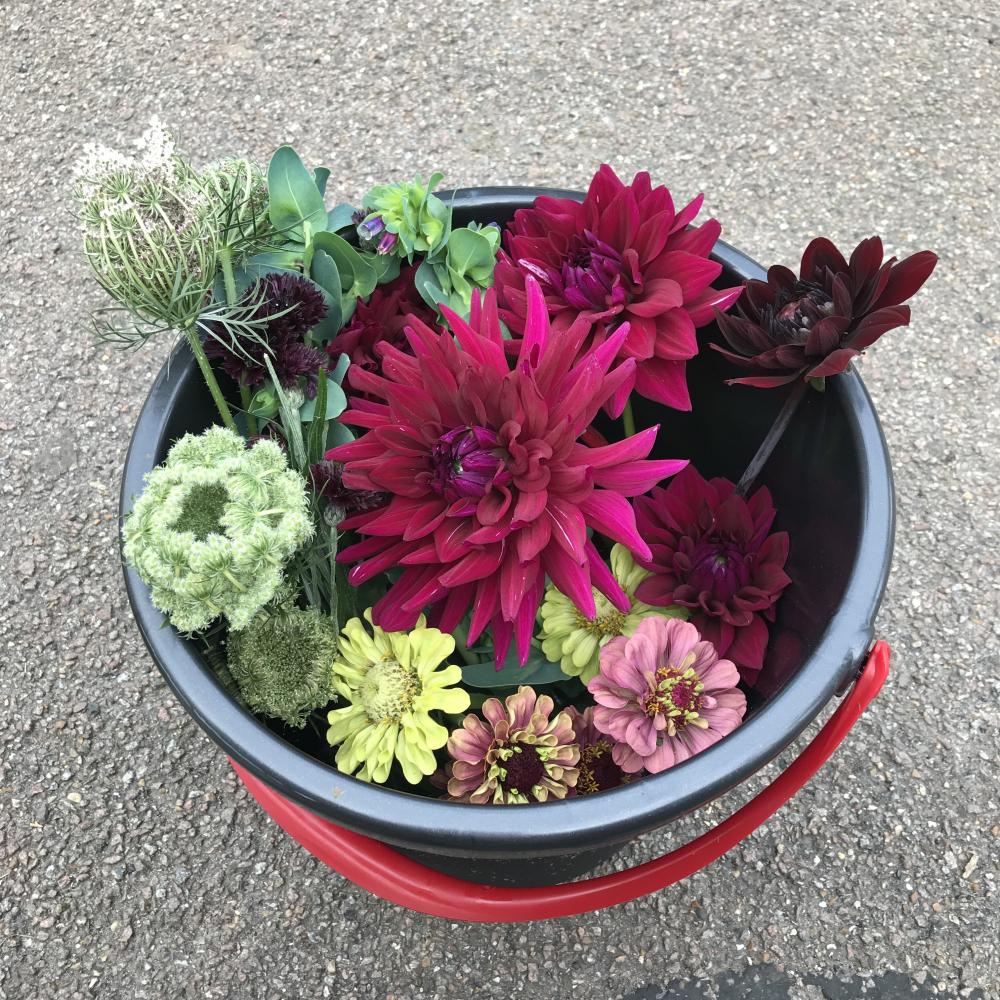 I hope you're all having a good summer growing whatever it is that makes you happy. As I always learn again each year, as much hard work as all that weeding and watering and digging may seem, at the end of the day the plants want to grow and at some point you will end up with a bucketful of flowers, raspberries or potatoes. Whatever floats your boat, grow for it!