I've been planting bulbs today, are there many things more satisfying? I really love this time of year (but then I love every time of year!) Our garden has reached the peak, jumped off the edge and is now sailing toward winter with its colourful sails at full mast.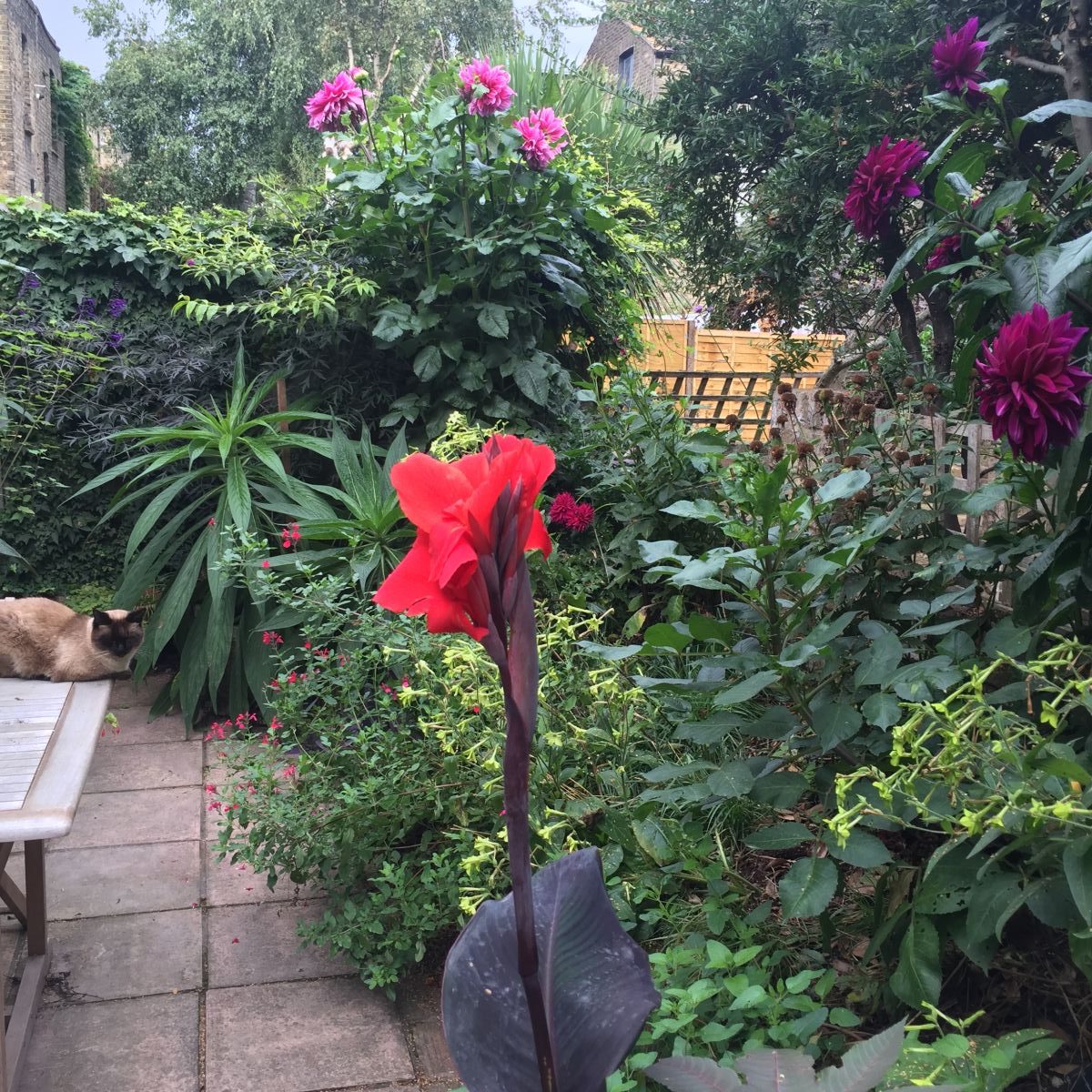 Our garden at the end of September
Yet it's also dulling down. The colour of Salvias and Dahlias juxtaposed against the swelling stems and evergreens hunkering down for winter. Ferns darkening and the tumbling crisp brown leaves starting to fall from the trees.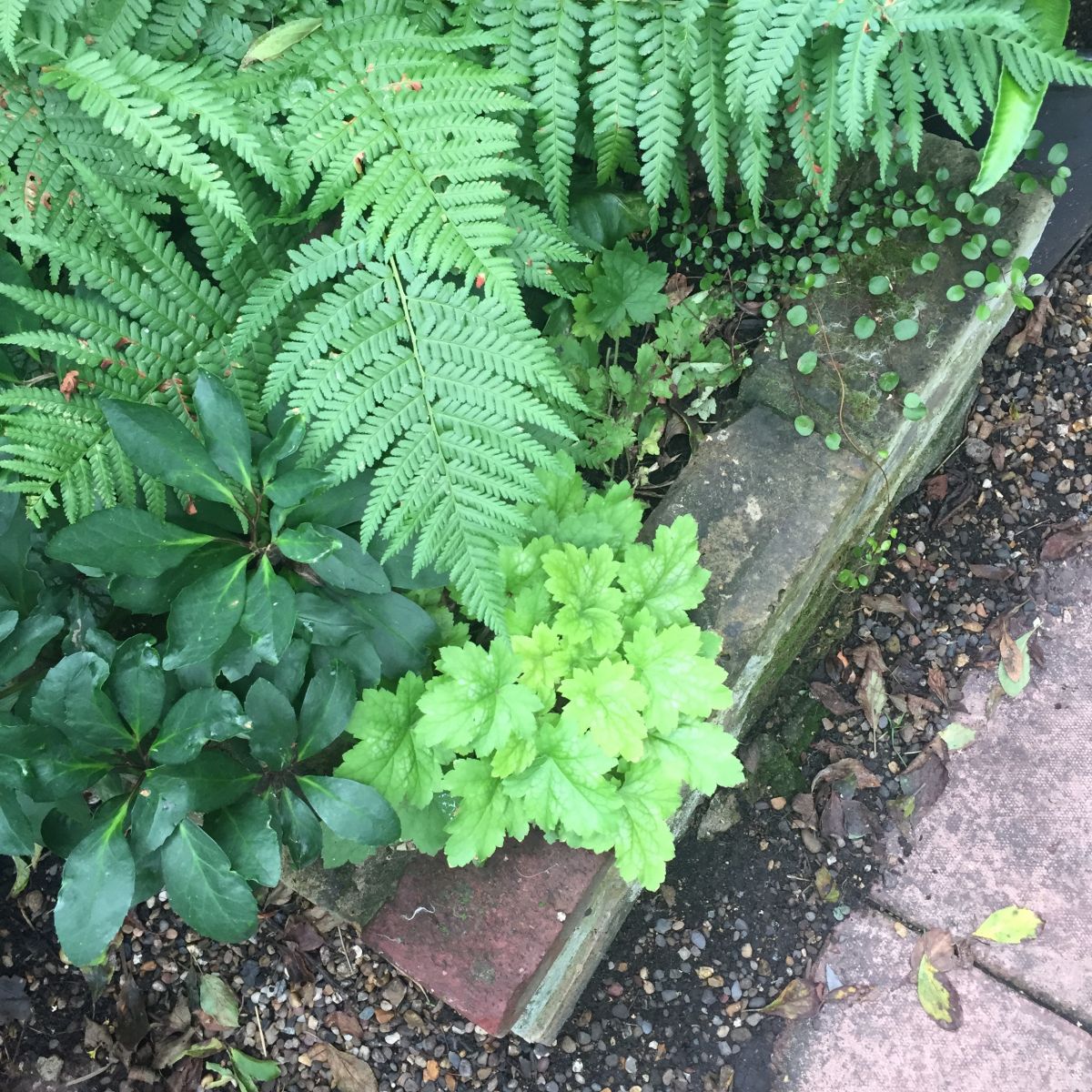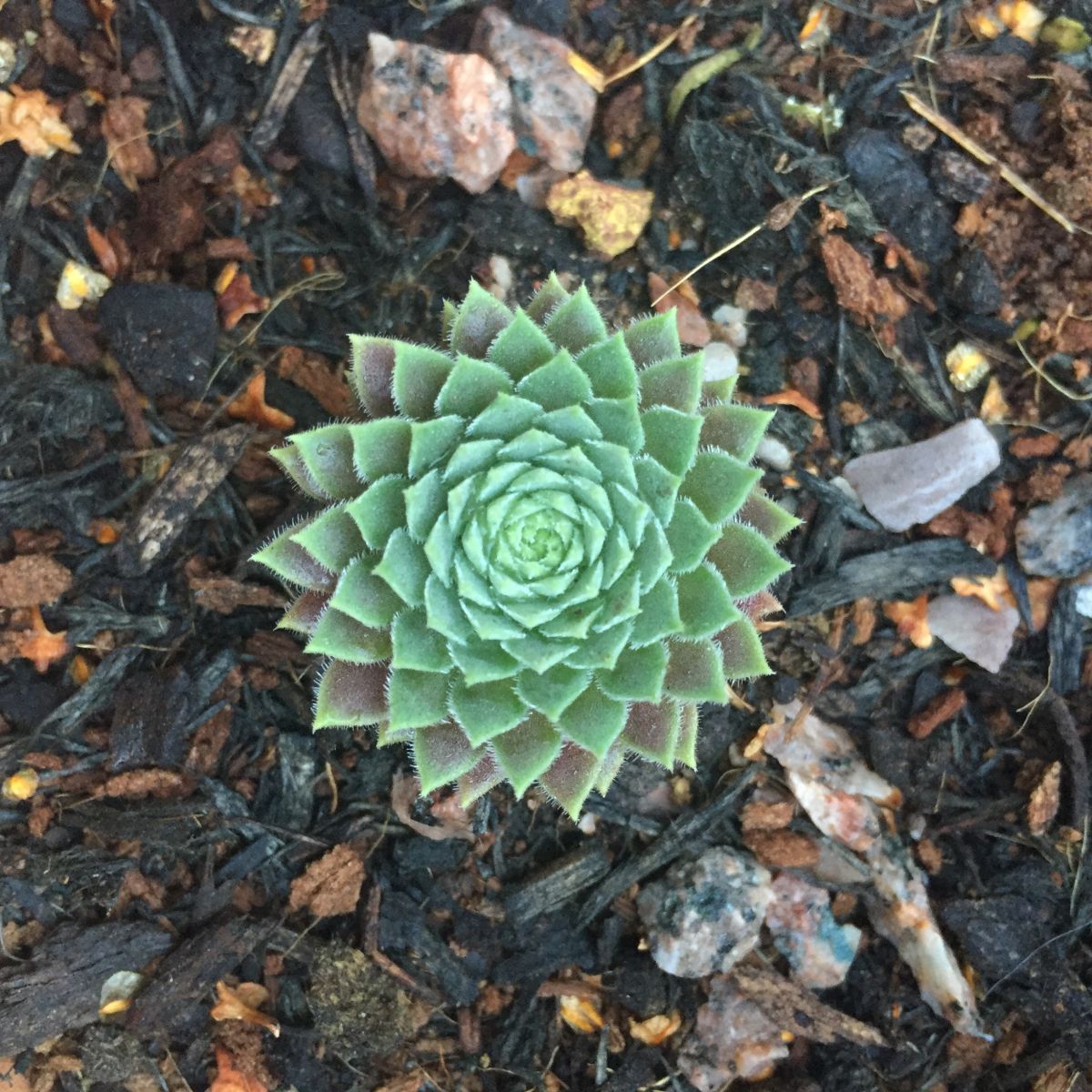 Changes to the garden
Feeling all cosy at home, I've been out pottering, planning and pur-chasing for next year. The summer plants may be winding down, but the winter and spring ones are soon to take over.
We have steps: hoorah! After almost a year since we renovated the flat and ran out money, we finally saved enough to add steps in and out of our new doors to the garden. Our knees are saved.
Bulb planting: I'd forgotten how exciting Autumn is for choosing, receiving and planting lovely plump gold bulbs. For those of you who've been reading my blog for a while, you know I've been trying only half successfully to have a pure white garden in winter and spring. This year I've been bulking up on white flowers with a Pulsatilla vulgaris 'Alba', Ornithogalum nutans and some more Fritillaria meleagris 'Alba'. I'm hoping that the Galanthus nivalis have done their own bulking up below ground. I've also planted a pot of Hyacinthus orientalis 'Jan Bos' for inside at Christmas.
Tulips: in May I asked "Are Tulips worth the bother?" and I can now tell you my answer: yes they are, but only in pots or less crowded borders. I've ordered half as many Tulips for the garden this year (50) and will only grow in pots.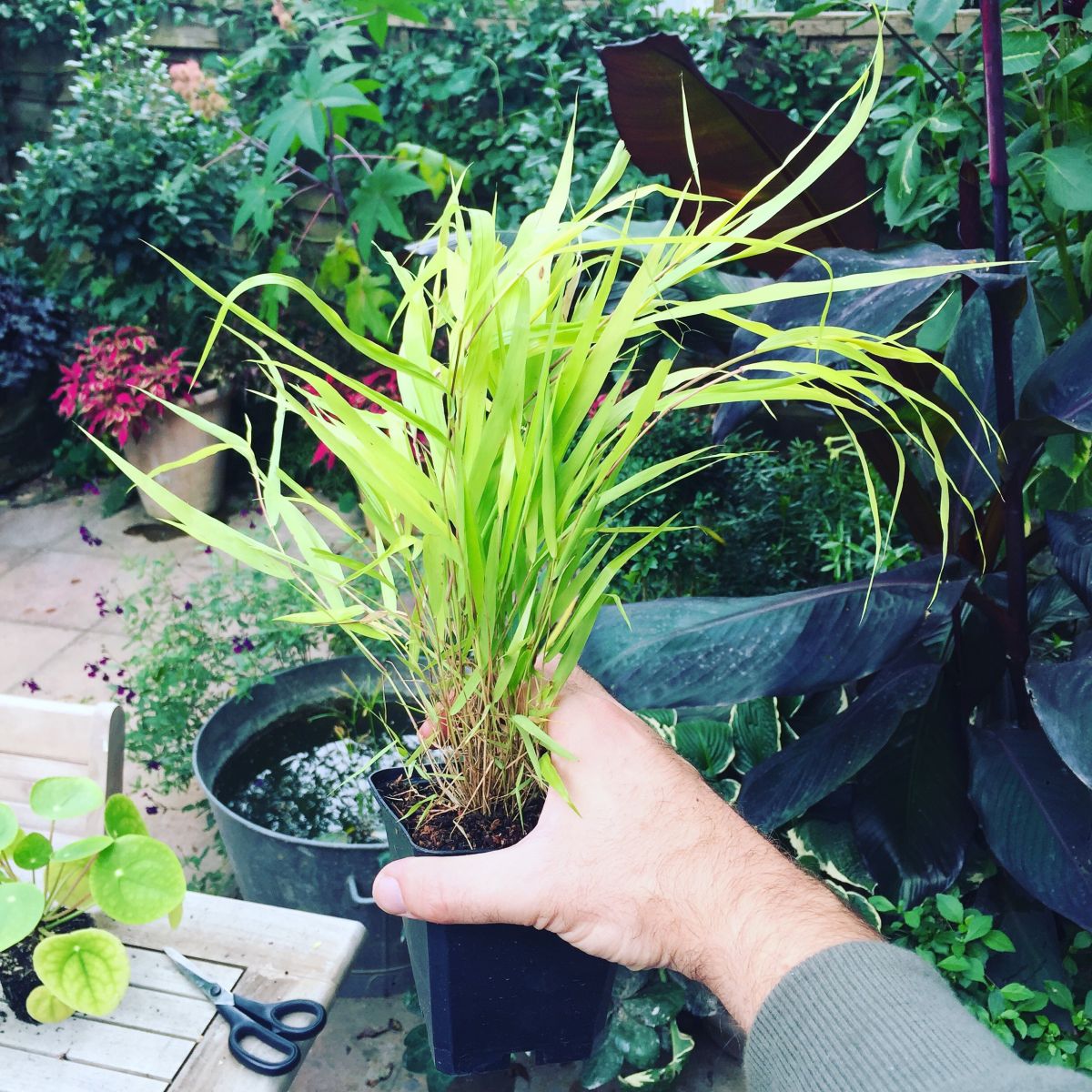 Out with the old: in with the above Hakonechloa! Philip Oostenbrink, the National Collection holder for Hakonechloa kindly sent me a few of his plants. Just the prompt I needed to lift out the Alchemilla mollis I planted a few years ago. I love Alchemilla mollis' flowers and the leaves in spring, but in late summer it really looks quite dull. My new Haky has the colour of Alchemilla's flowers for most of the year.
Birds are back: over the last couple of really hot months, we've had very few birds in the garden. In the last week with the cooler weather, they're all back at once. Robin, black bird, Great Tits.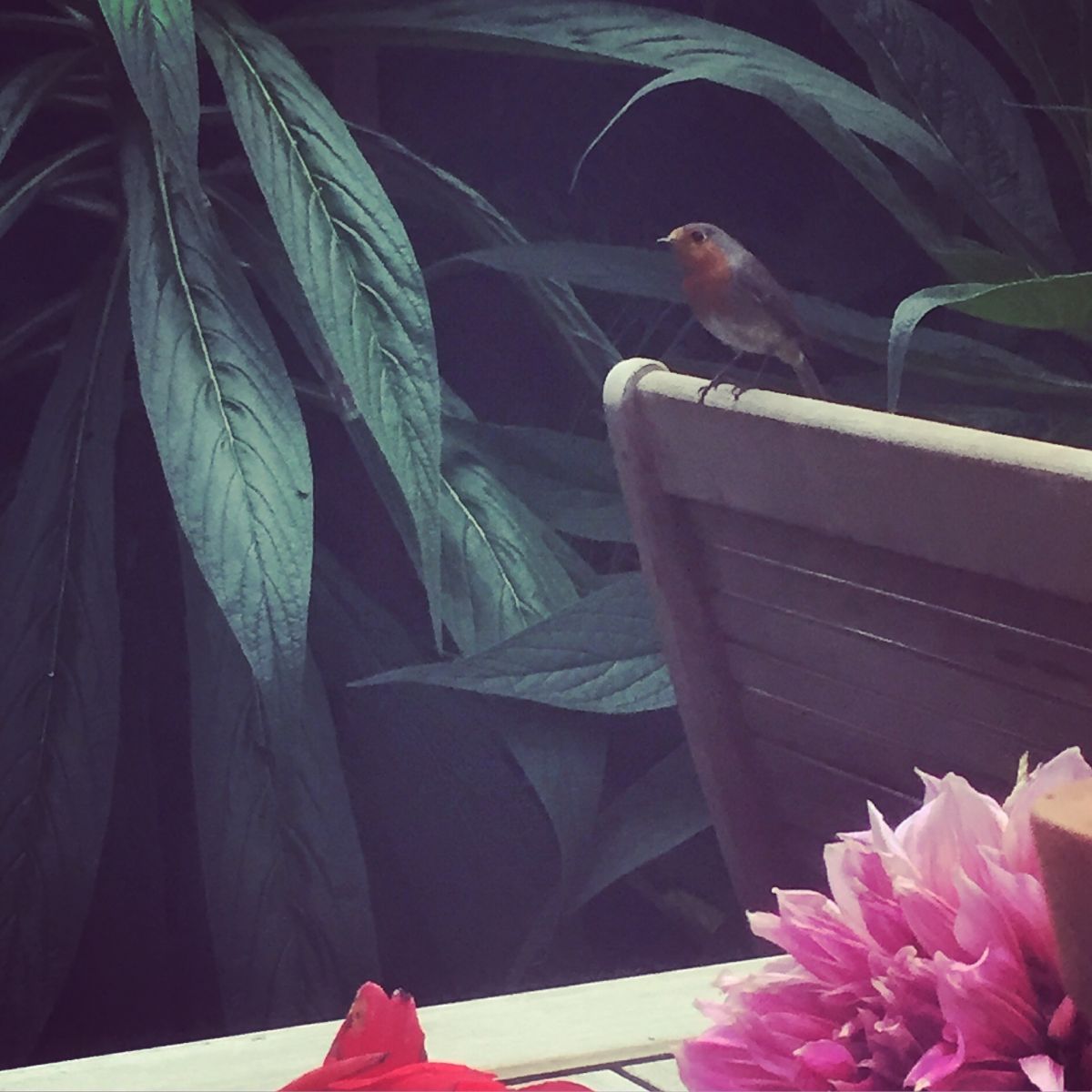 Autumn lush: there's a noticeable late summer / autumn burst of growth in our garden. The Salvias in particular seem to relish in the cooler air after the hot summer. Putting out another flush of flowers.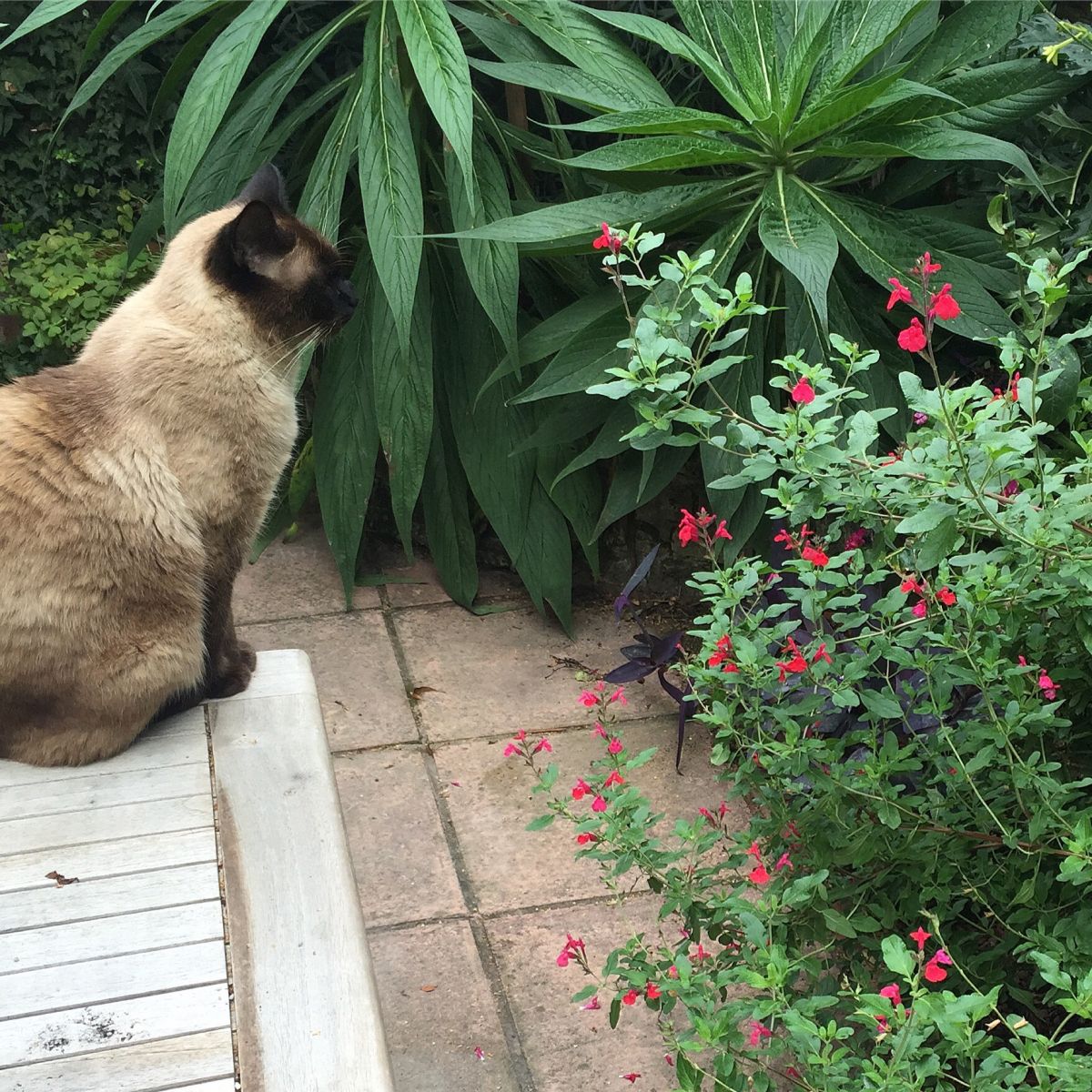 Sowing: I've been sowing seeds of some hardy plants including some more Deschampsia cespitosa to bulk up our garden further.
It is lovely being outside in the spare moments I get. Rumbles is enjoying life a lot more now it's cooler too. Constantly monitoring what I am doing. Although he especially loves winding me up by rolling on my favourite ferns to get some extra attention.
I rarely mention the Betula pendula trees in our neighbour's back garden. They're fantastic things, adding a lovely rustling noise and motion to all of our gardens. Next time I write, no doubt many of the leaves will have dropped and the garden will be dying back again for another year making way for the snowdrops and Hellebores. Onwards!