MASSIVE tidy up this weekend! The building work is almost finished and for the first time since spring I could sweep up and clean up. The garden is very calm with all the plants now dormant after a hectic growing season.
I know many people don't like early winter in November and December but I love it. The leaves of ivy, Hellebores, Heuchera and Brunnera macrophylla can be seen better. I look forward to the clear out and the neutral colours after summer's razzmatazz. It's cathartic.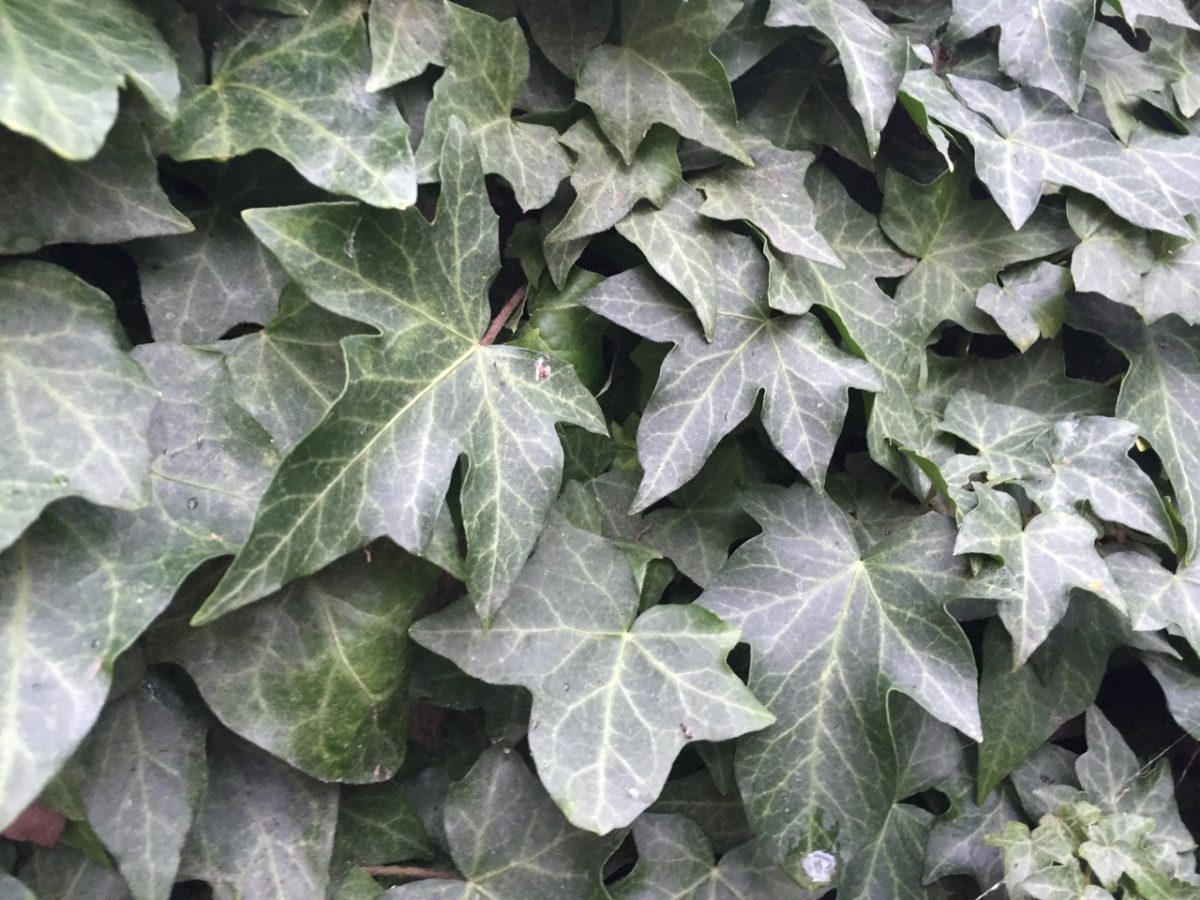 Two months of quiet and calm to appreciate the lovely browns of craggy bare branches, the subdued greens of the evergreens. The signs of plants prepping for spring are there too: small dormant shoots of Alliums, Lupins and Monarda in waiting. And the knowledge that hundreds of spring bulbs are hiding under the soil.
With the herbaceous plants largely gone, there is much more space compared to summer – it's a wonderful blustery but peaceful time of year giving us time and room to reflect.
Done in November:
In early November, I planted over 100 tulip bulbs and a number of wallflower plants.
After the first light frost last week in-November, I cut the Dahlia's down and stored in a mix of slightly damp vermiculite and compost in the shed, with a slight dusting of yellow sulphur to prevent fungal diseases. I don't think the shed is dry enough but we'll see in spring.
Two Dahlia's I cut down and left in the ground, following Sarah Raven's tip of mounding over with a dome of compost.
I bought a little plastic green house to go down the side of the house temporarily in winter to protect the tender plants – Fuchsia triphylla, Pelargoniums, Echium seedlings, tender ferns and some Sempervivums to protect from rain. Our garden rarely drops below 0C and this green house has a fleece cover too. So far, it's all good but I'm not entirely convinced it's protective enough for the sensitive plants. But I wanted something for this purpose, and propagation in spring that I can pack away from spring through to Autumn (as we don't have space for something more permanent).
Cut down lots of herbaceous plants like the Monarda and Lupins to the crown of shoots for next year.
Swept up leaves and mounded under some ferns and Hellebores as a natural way of creating a leaf mulch.
In early December I will probably mulch the main bed with some bought in compost – a little later than perfect but it's still fairly warm here.
Started ordering some seeds for spring (vegetables first for my bed in the community garden), and planning an order for flower seeds for our garden – sowing sweet pea in spring next year, rather than autumn.
First year Dahlia tubers from spring cuttings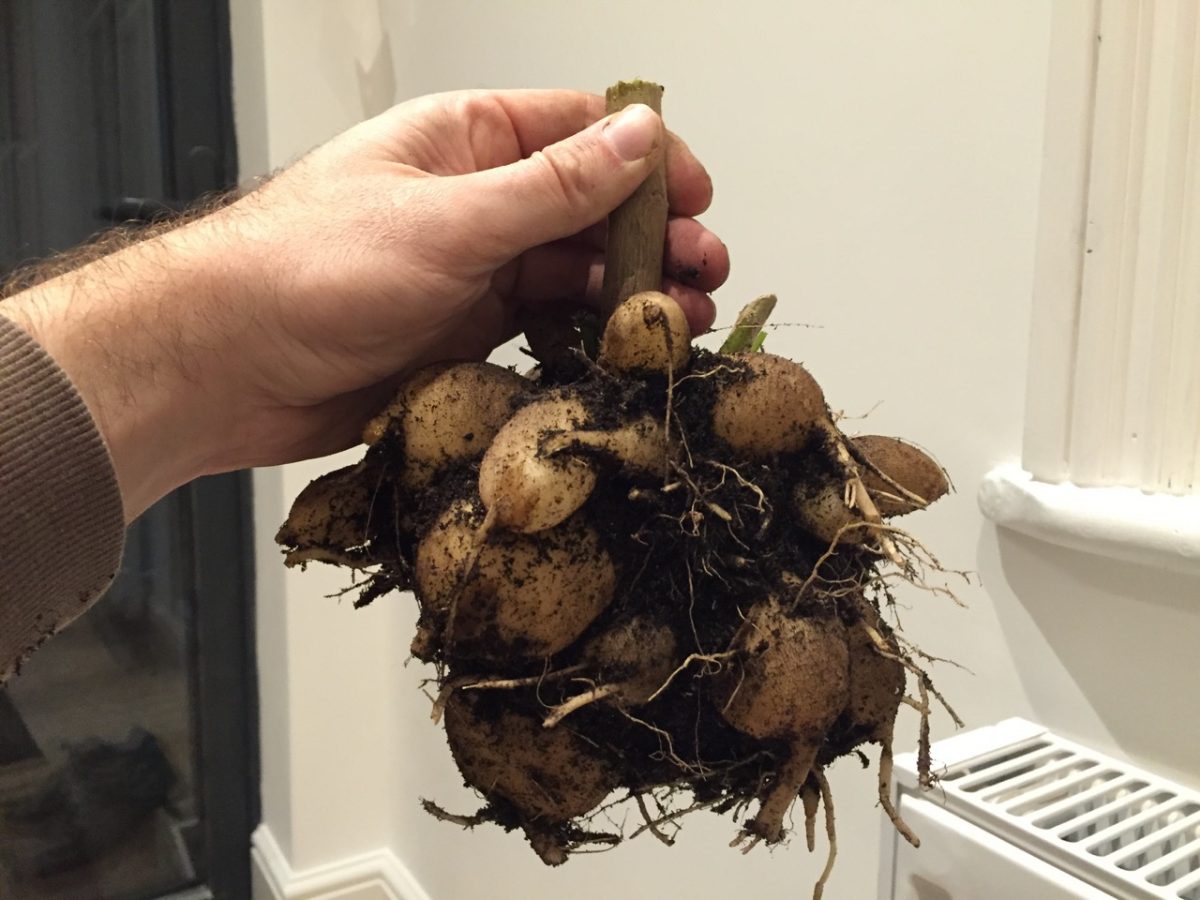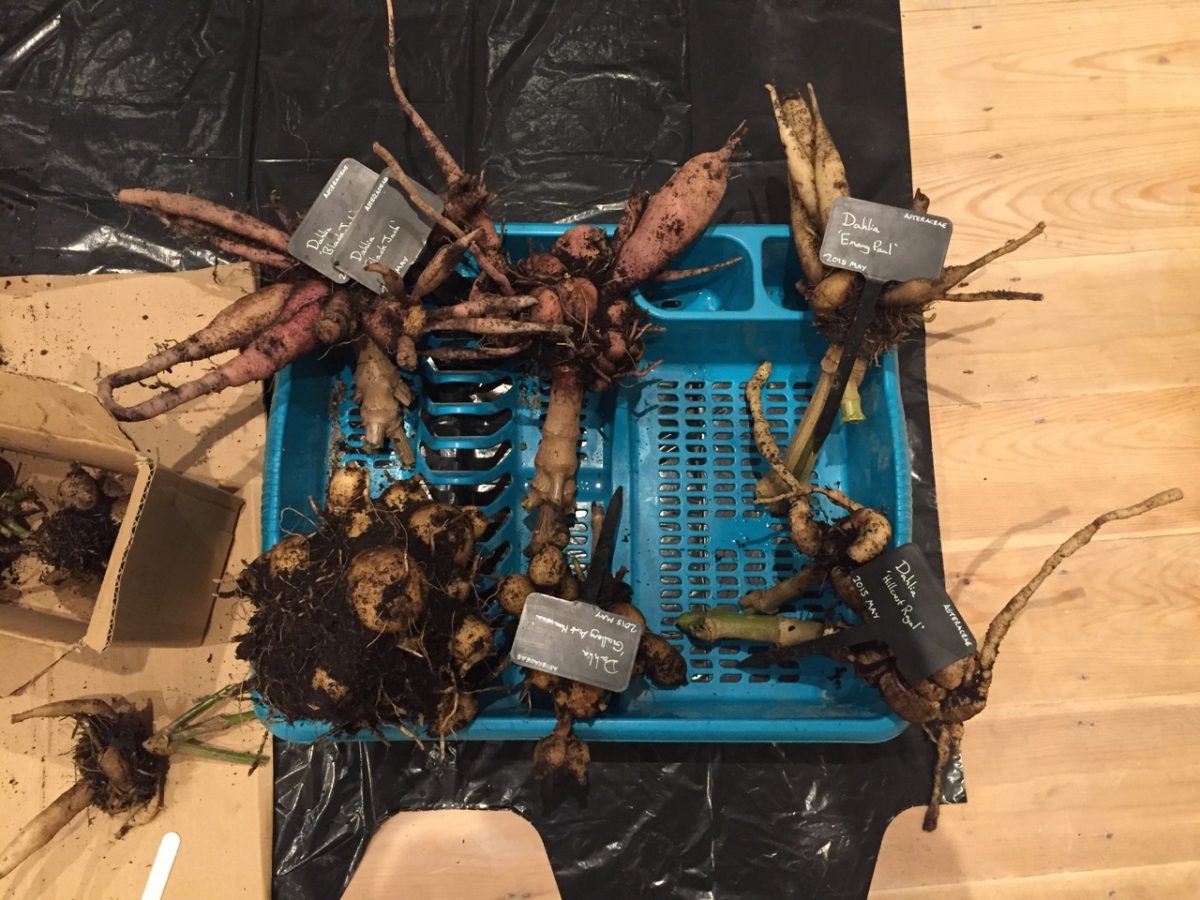 Miscanthus planted in October – think this will look great next year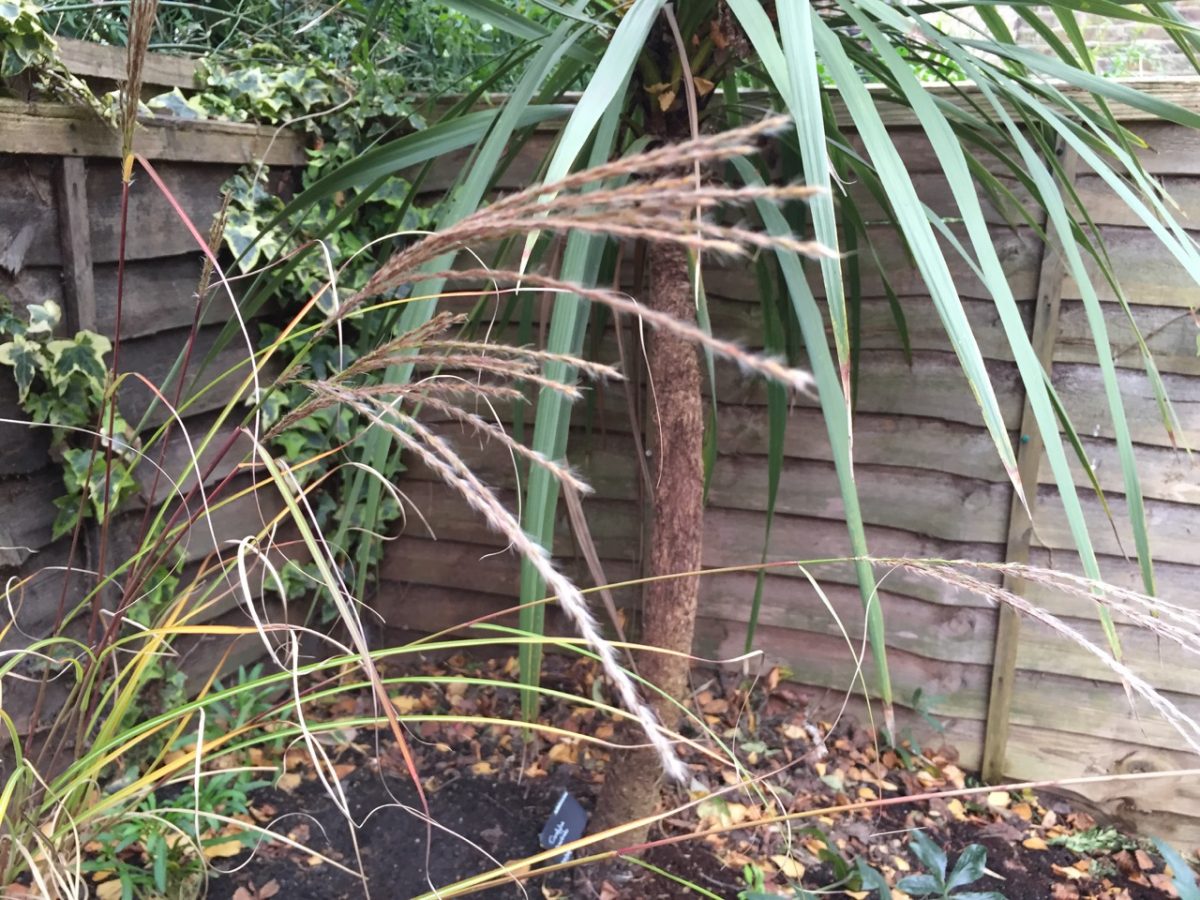 Sarah Raven's guide to overwintering Dahlias outside