Where is this year going?! Where on earth did summer go?! It's the end of August and the weather is turning to Autumn already, rainy, cold and grey. Leaves of trees on Clapham Common and plants in the garden are actually turning already too.
War on slugs and snails
Our garden is completely infested. This year has been a constant battle against the slimy molluscs and they're winning. Two beer traps that constantly catch slugs have made a minor dent.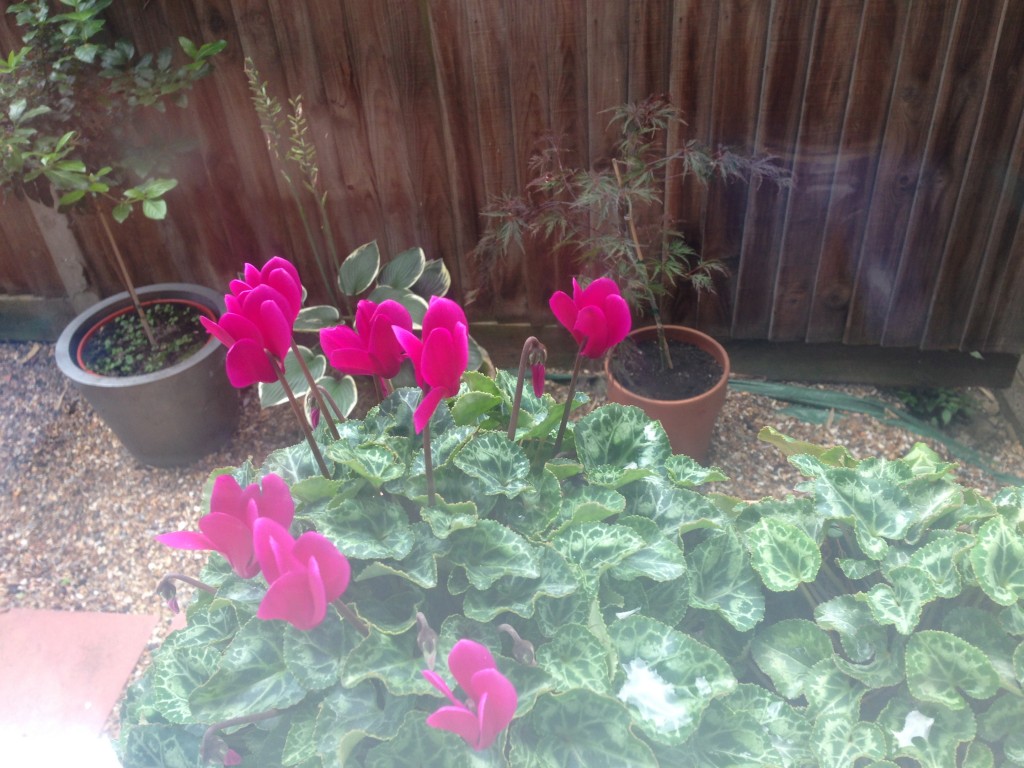 I don't want to use slug pellets because they're potentially extremely harmful (if not fatal) for Rumbles and other cats, birds etc. So, I've been using the trusty traps plus nematodes. The nematodes seem to work gradually but not completely, they also don't really make a dent on the snail population.
Snails are easier to spot and pick up though for a manual beer bath. I have been trying liquid slug killer too around some plants, which is less likely to be eaten in quantity by animals. This works but is limited to spots I know Rumbles and cats won't go.
The only way is up
On the corner of our house in the back garden we have a bunch of ugly drain pipes, so I bought a pack of two 3ft drain pipe trellis which screw onto the wall wrapping around the pipe. I'm planning to train a traditional white rambling rose up this which will not only cover up a chunk of it, but also it's the perfect spot in the garden for such a plant. It 'should' add height and structure in a key area.
Spring plants on order
I have BIG plans for our back garden next year. Big plans! Well, maybe not that big. But ambitious to me. To start with, from Jan – early June I want the garden to only have white flowers. So I've been placing my orders early. This is what we have so far:
Plum tree (flowers March/April)
Viburnum Tinus standards (bought November 2013 from Homebase Wandsworth) (flowers Feb – April)
Allium White Giant (flowers May – June)
Daffodil Obdam (flowers March – April)
Tulip Green Star – which I absolutely love the look of! (flowers April – May)
Crocus Speciosus Albus (flowers February – April)
Mme Legras de St. Germain – bare root, very excited about getting this going (flowers June)
Brunnera Mr Morse – I love the Jack Frost variety but that has blue flowers, so won't work, closest is this variety (Flowers May)