In 2015 we took part in series two of the BBC's Big Dreams, Small Spaces presented by Monty Don. It really was a dream come true for us. We're so grateful. For our memory and anyone interested we kept a photo diary:
It's fair to say 2015 was a big year for us and we'll never forget it. Big Dreams, Small Spaces became a focal point of a tough twelve months.
The dream was perhaps even bigger than the garden itself. It was important to me to become a good gardener quickly, and Big Dreams helped make that happen. I started the year with no real experience and finished it with a garden we love, hundreds of plants and an RHS level 2 qualification!
We both loved being surrounded by plants and views at National Trust properties we'd visited, but we live in London, so the plants had to come to us in Clapham. The house renovation transformed our flat and opened it up to the garden allowing this dream to become a reality.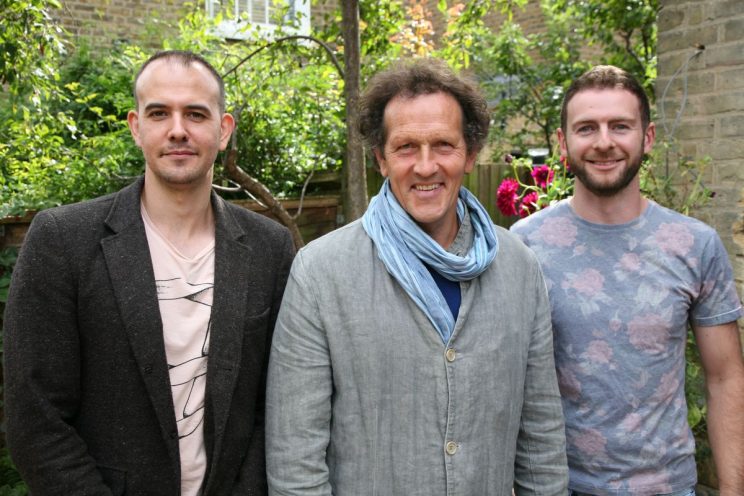 A big thank you to Monty for taking an interest in our garden, for the reassurance at key points, and not to mention the 'little bit of pressure' his visits added to get things done! The TV show's team  were always encouraging and our days with them were great fun. Big thanks to our family (building the fern wall!) and friends who helped and supported us. Special mention to friends on Gardener's Corner and the talented UK plant nurseries we bought plants off of, you fueled our excitement.
Now we have our first home together, and despite being in the middle of a big metropolis, we sit having breakfast looking out of the new windows surrounded by hundreds of plants, watching birds hopping about and our cat chasing bees.
Big Dreams, Small Spaces is a really happy and fun memory for us and despite the stressful moments a wonderful journey we will treasure. Hopefully ours and the other amazing gardens featured on Big Dreams prove how fun and life improving gardening can be. Especially to other Londoners, whether renting or not – it is worth getting gardening 🙂
Chris and Jack and Rumbles