Chris and I have been so busy this spring that we missed our 13th anniversary so we took a trip to Gravetye Manor in Sussex for lunch to celebrate. It's a garden I've wanted to visit for five years or more.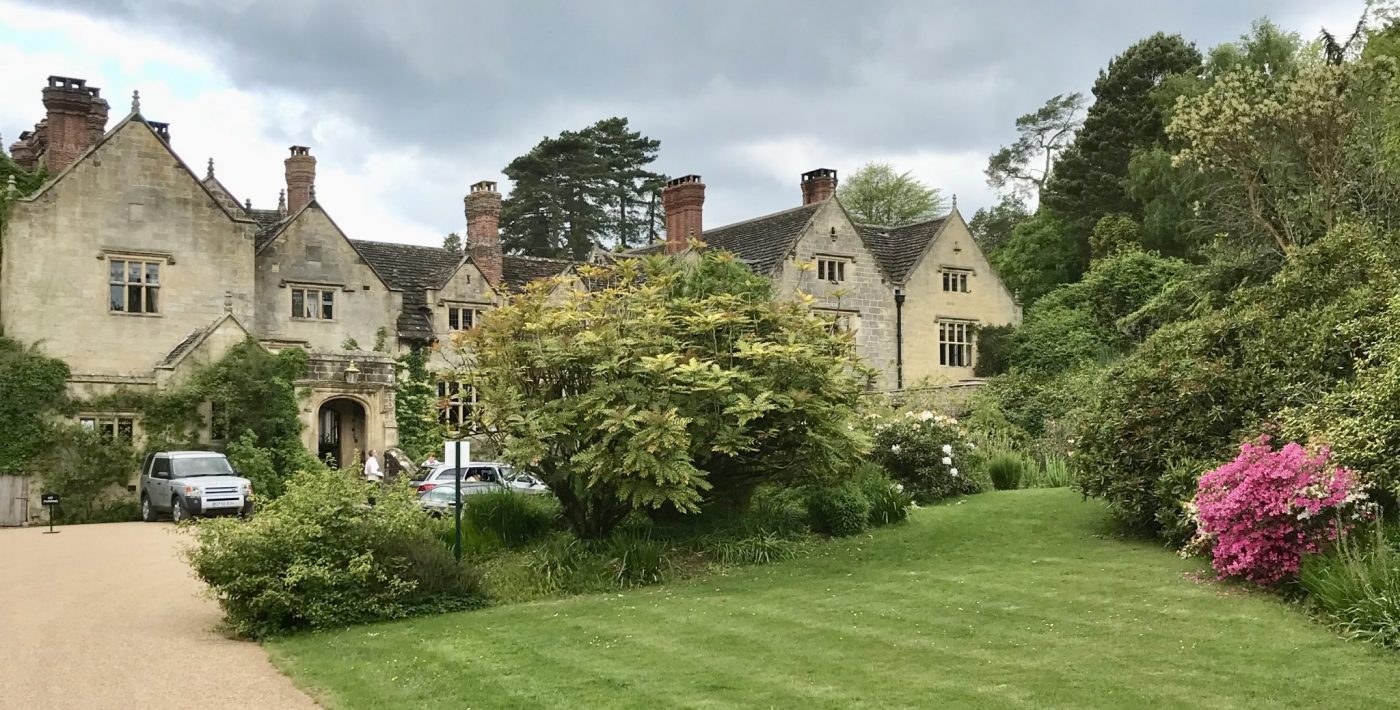 Arriving along the drive is already spectacular, mature rhododendrons in full bloom welcomed us. Then, greeted by members of staff at the door and walked through the Grade II listed hotel to the garden, what you find on the other side I can describe only as a dream.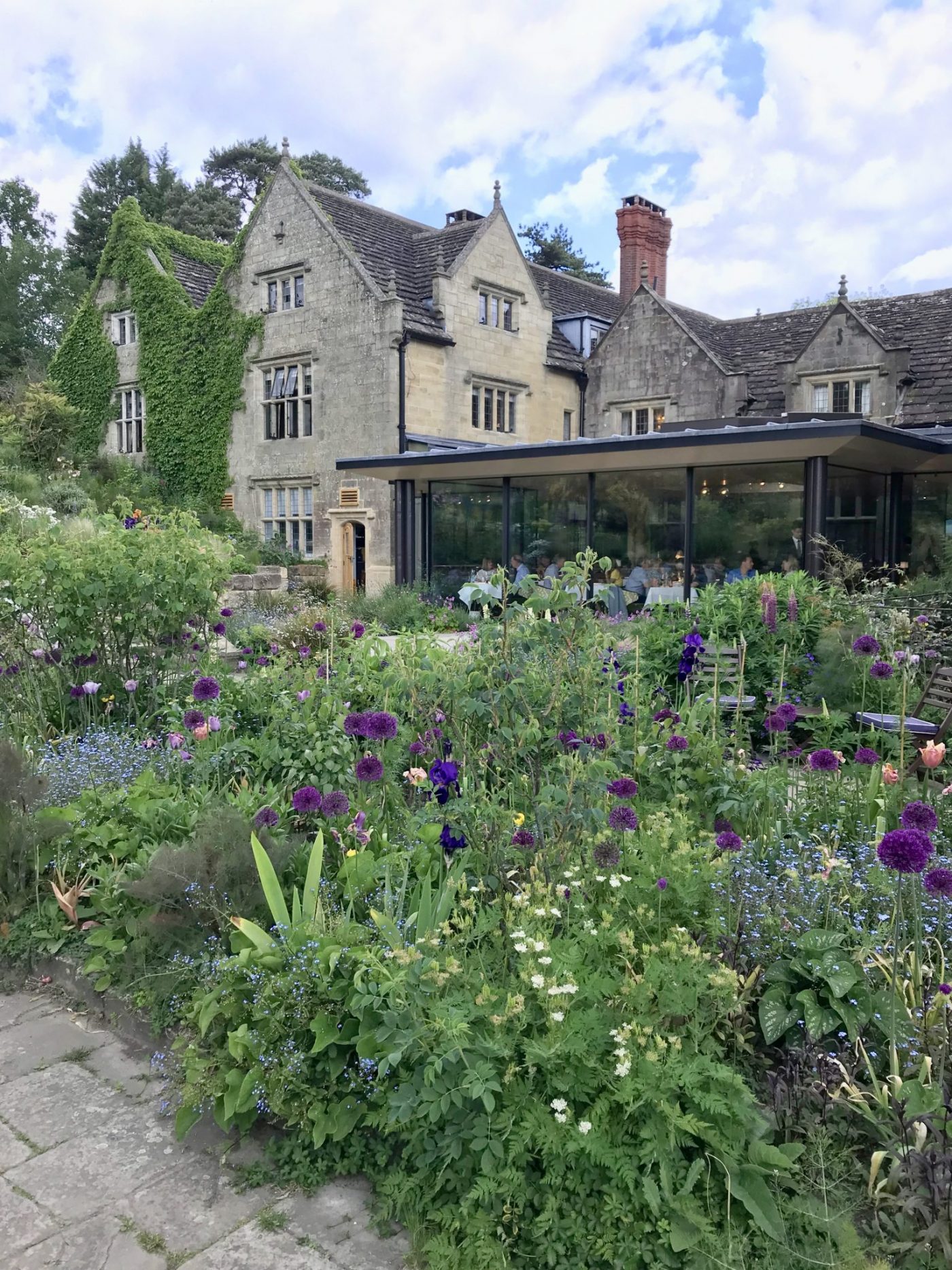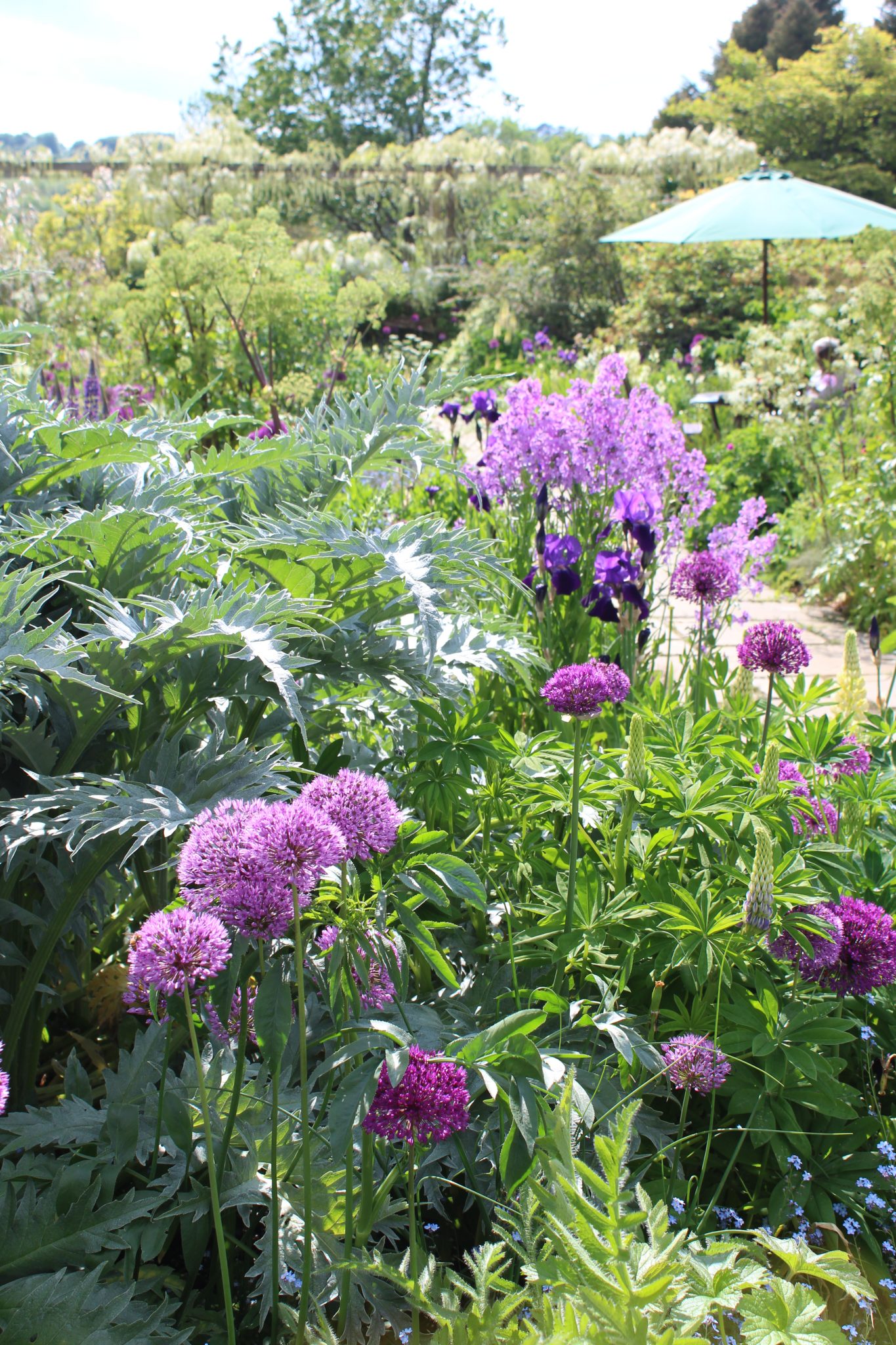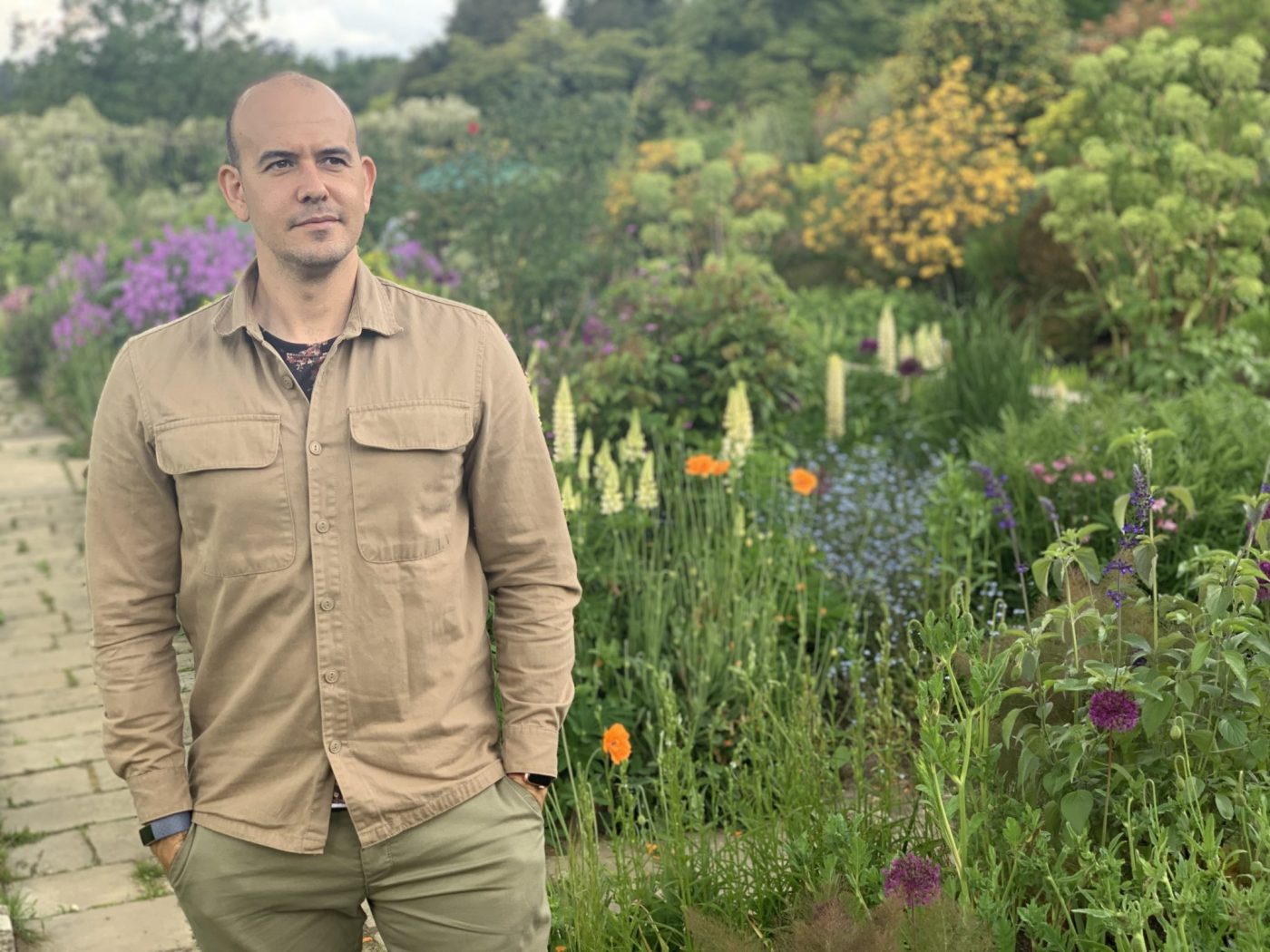 The new restaurant extension is a delicate modern piece of architecture carefully added to the old manor house in a way that doesn't interfere with the existing walls. Of course, you'll have guessed that I wasn't really paying attention to that yet because the garden was exceptional. Overflowing with pristine plants all around us, as good as anything we had seen at Chelsea earlier that week. Sitting on a bench on the formal lawn for a delicious non-alcoholic cocktail (I was driving) I simply could not believe what I was experiencing.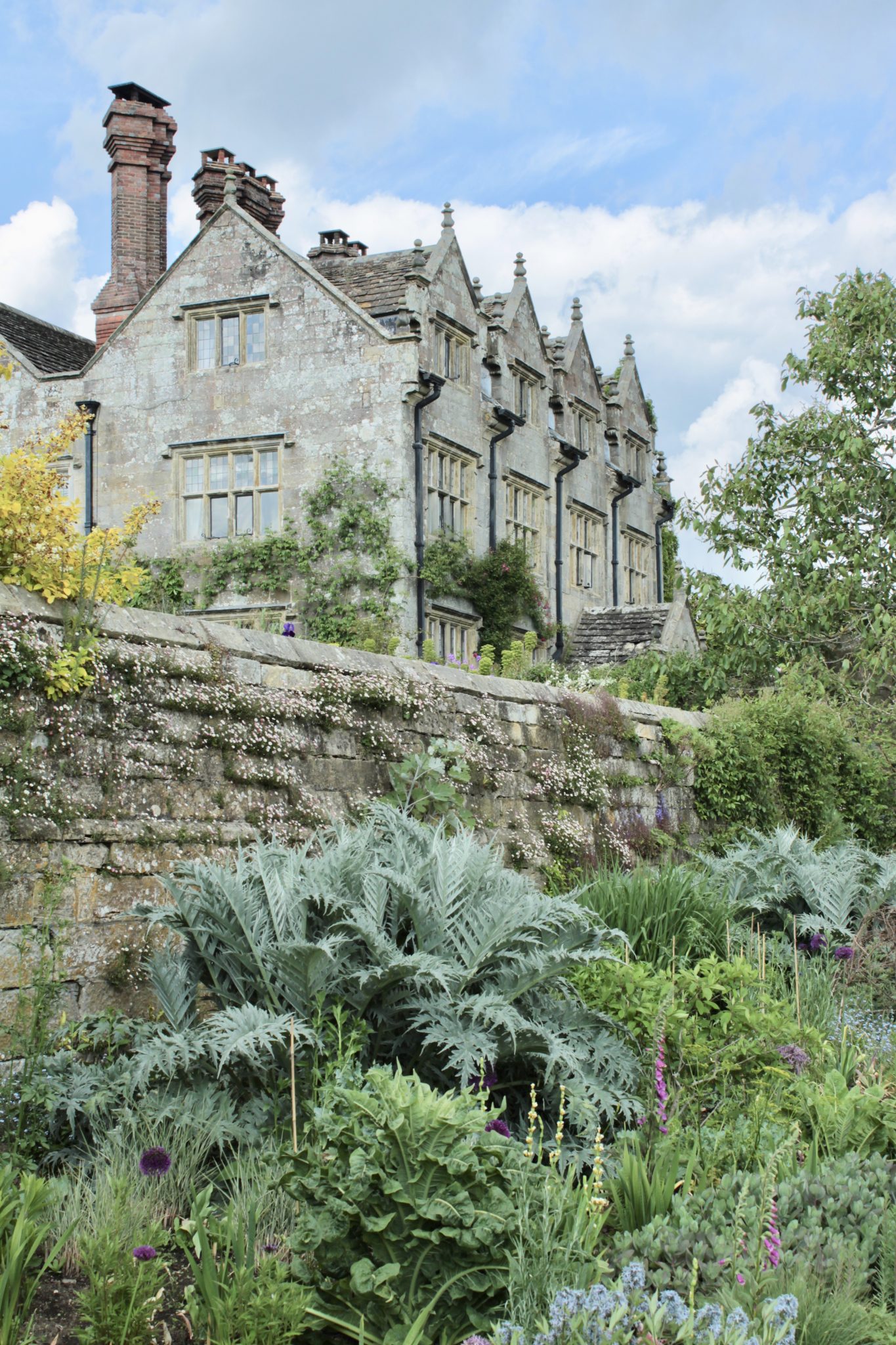 Beneath the main lawn lies a meadow filled with wildflowers including native orchids. Another mixed long border at the top, as through spilling over the walls.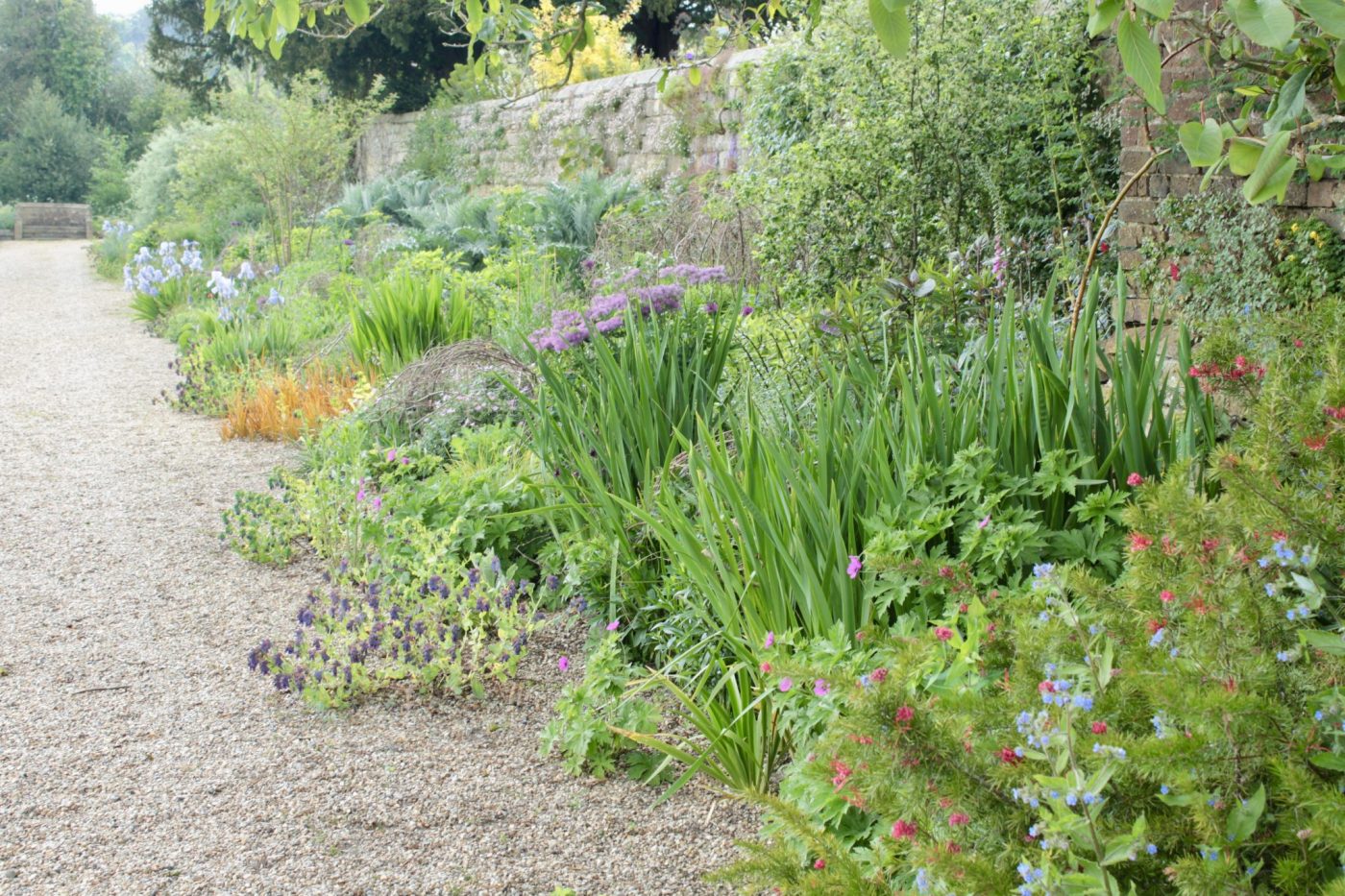 At the end, steps back up, the slope tiered with sleepers to form a beautiful dry garden of Nepeta and alliums. Surrounded by mature trees and shrubs, a white Wisteria walk drew us in.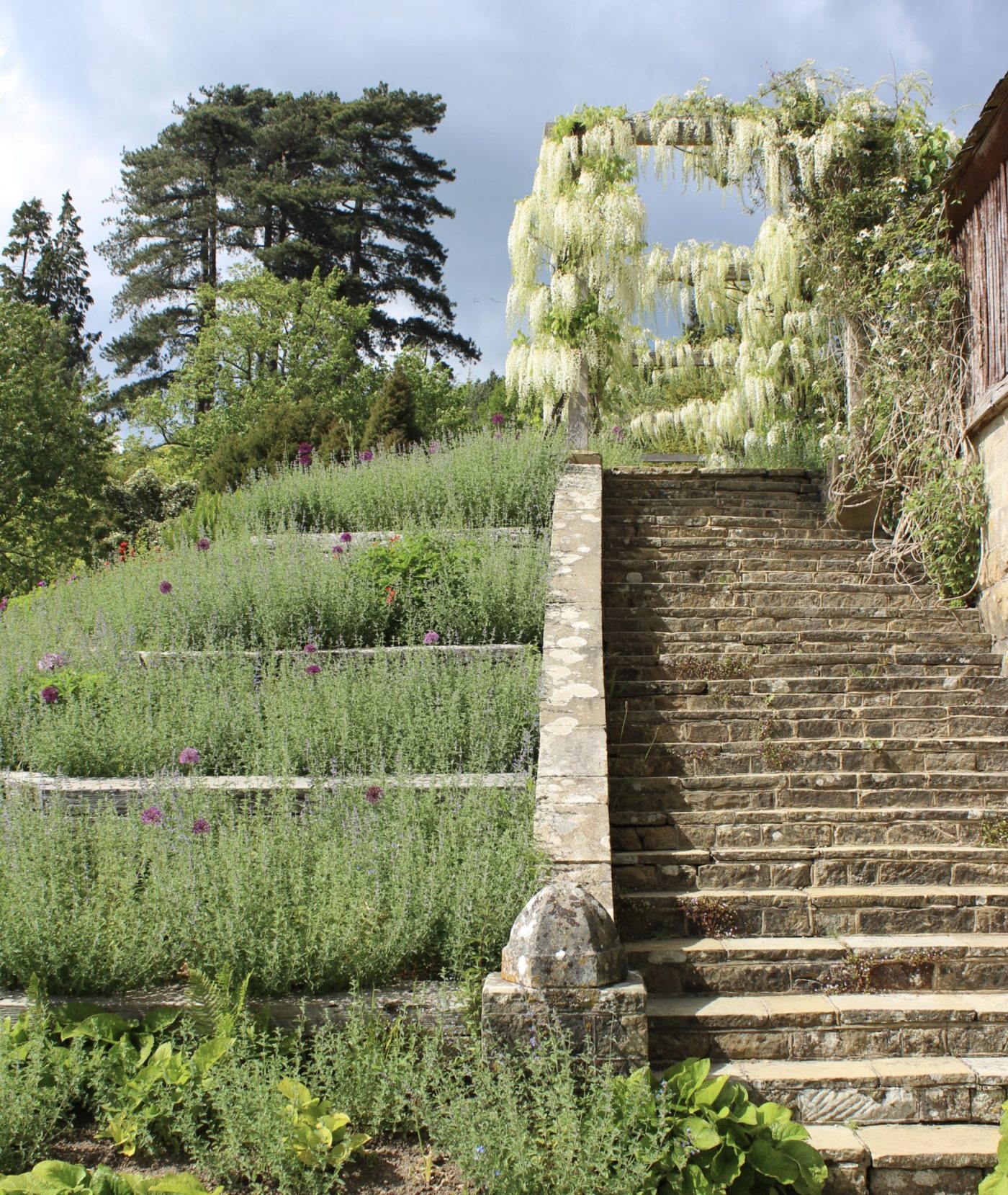 Head gardener Tom Coward and his team really know how to garden – stunning.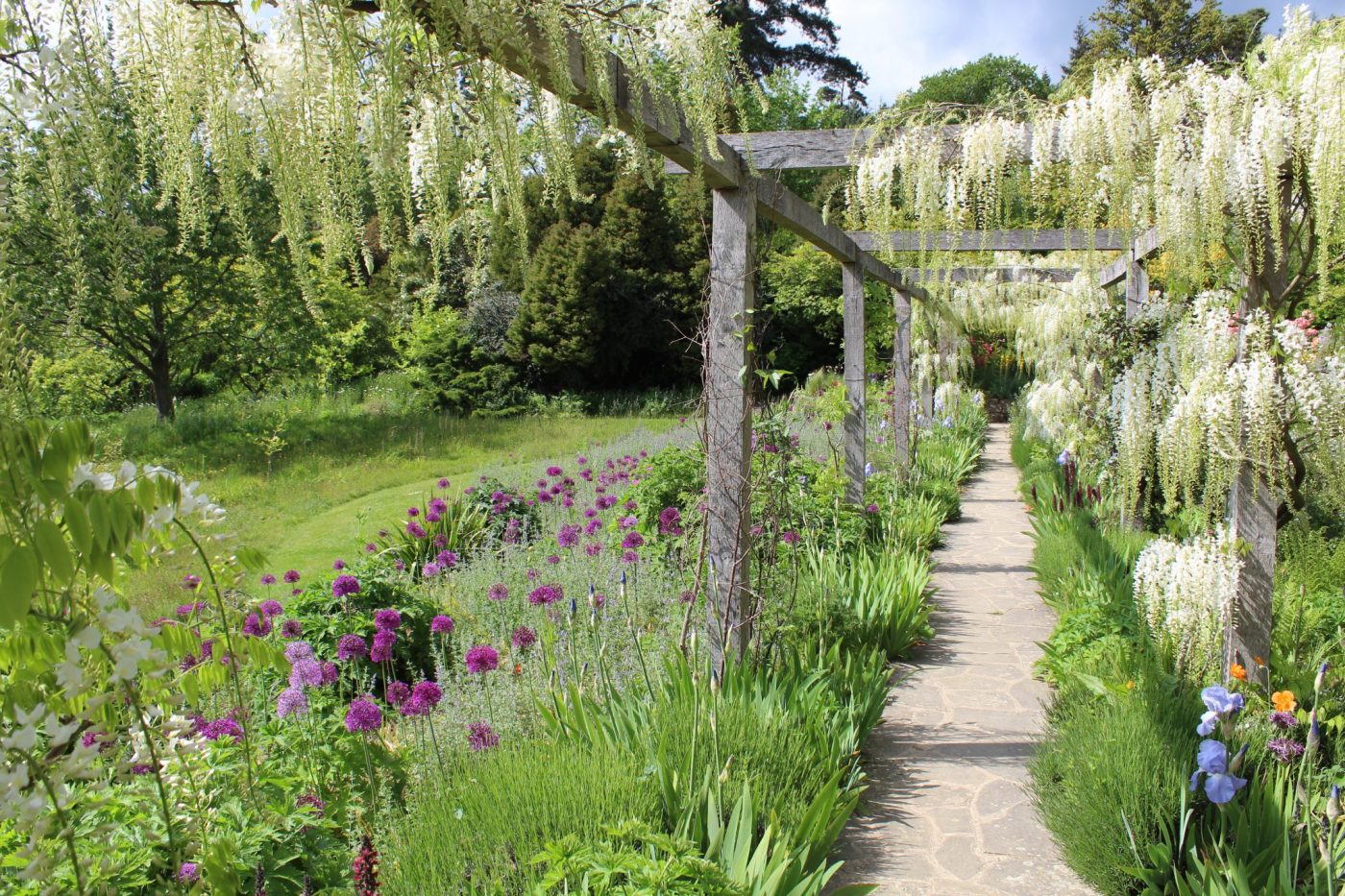 All around the garden are the dark red spires of Echium russicum made famous at this year's Chelsea Flower Show by none other than Tom himself. He's grown them for years and supplied many of the plants for Sarah Eberle's gold medal winning garden, including the Echiums.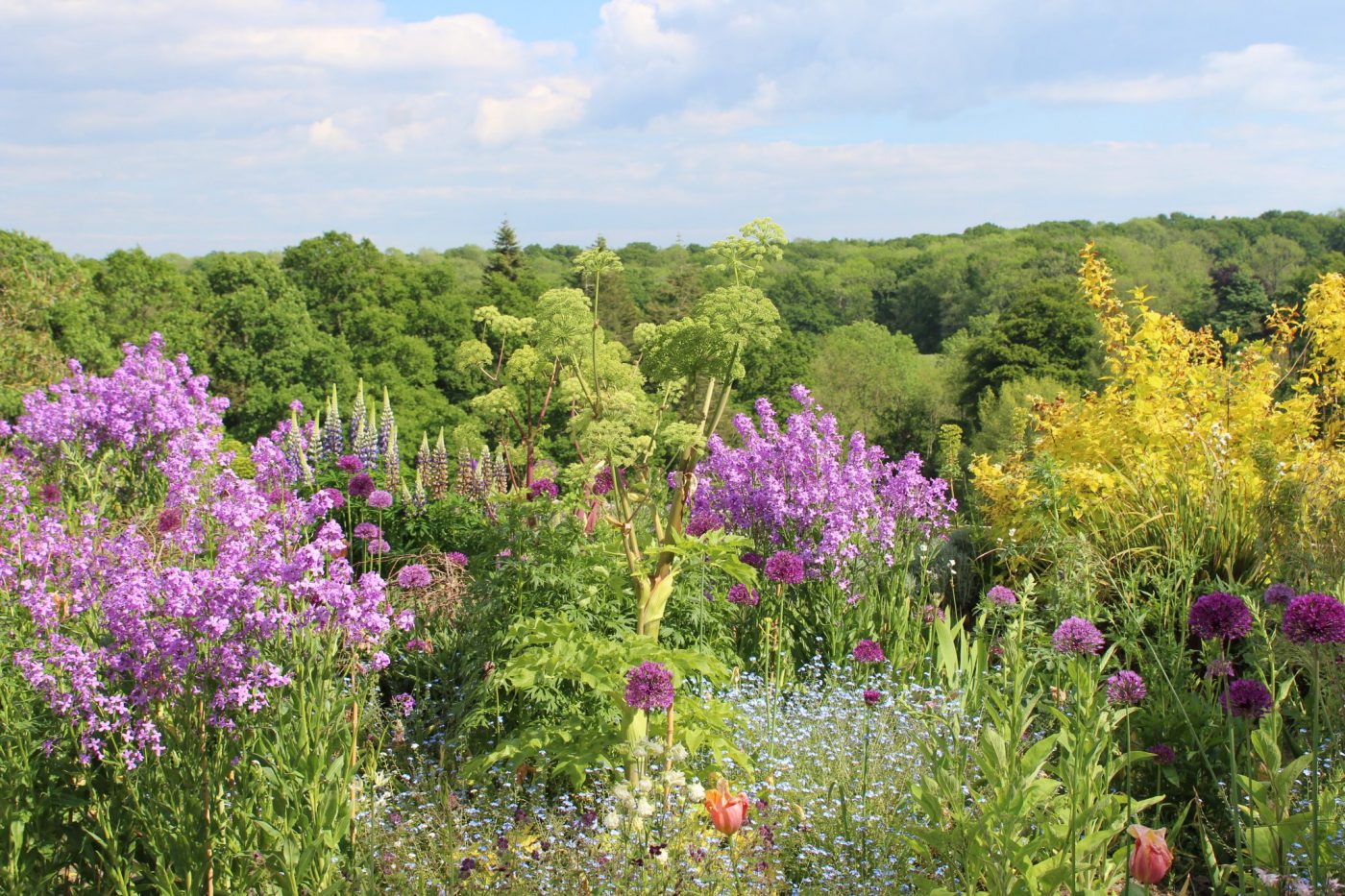 Hundreds of Lupins, Irises, Alliums, Angelica; the froth of flowers was of a level I've seen only from gardeners at the very peak of their profession.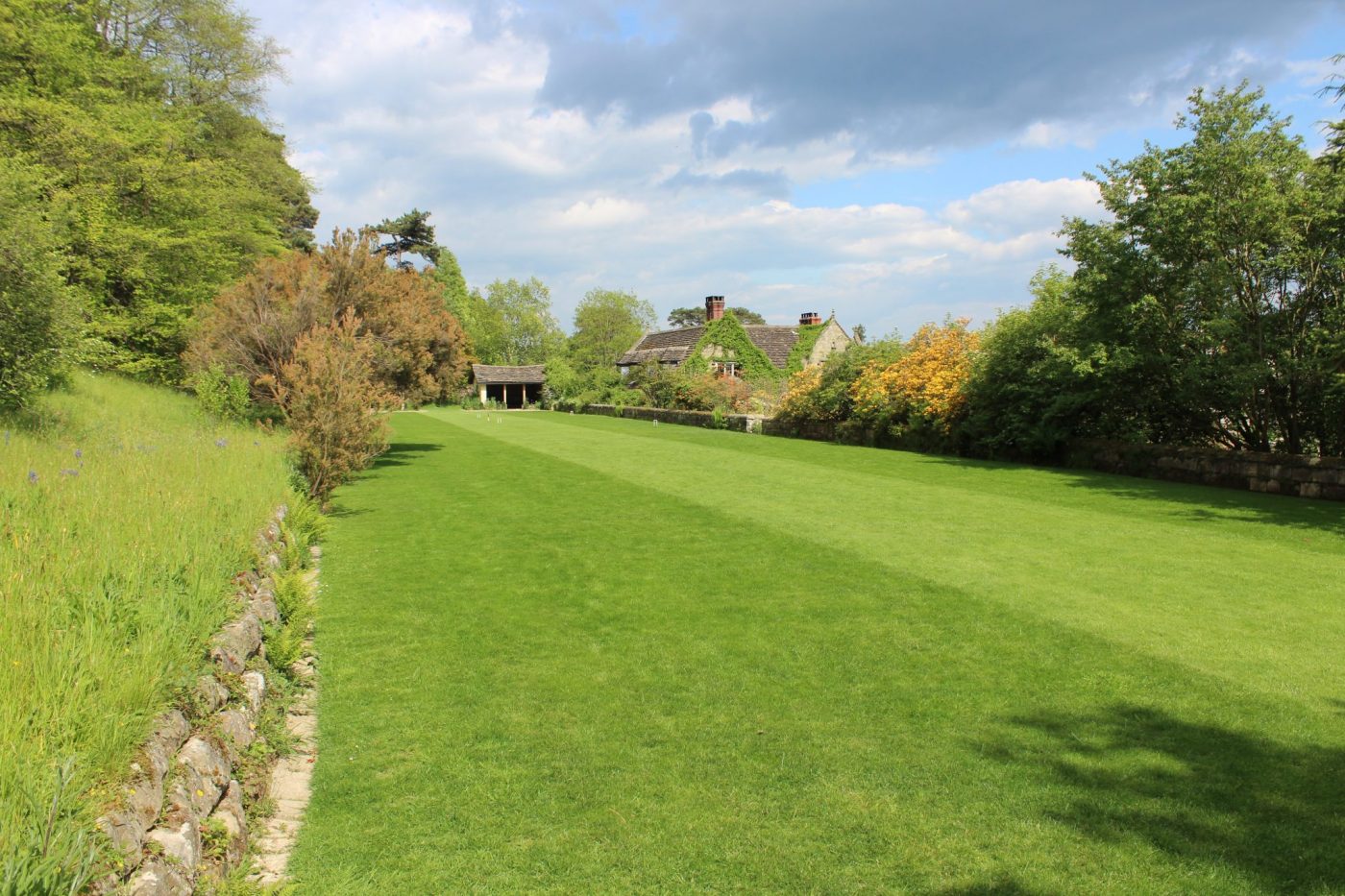 A perfectly kept lawn for croquet before a timeless wilder area above, which leads to Gravetye's main event, the kitchen garden.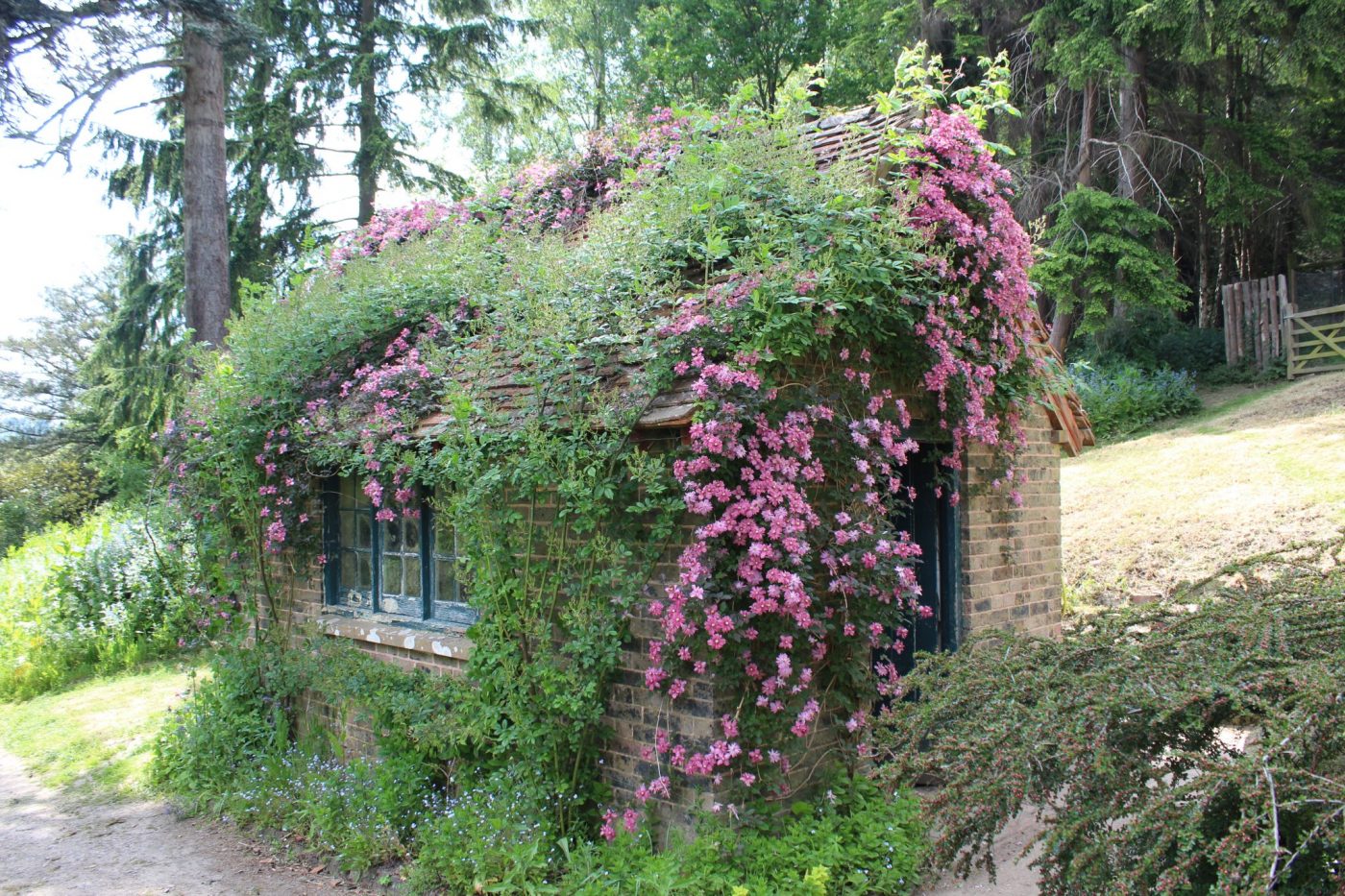 The gardener's shed is a little bit special thanks to the rose and clematis spilling over it.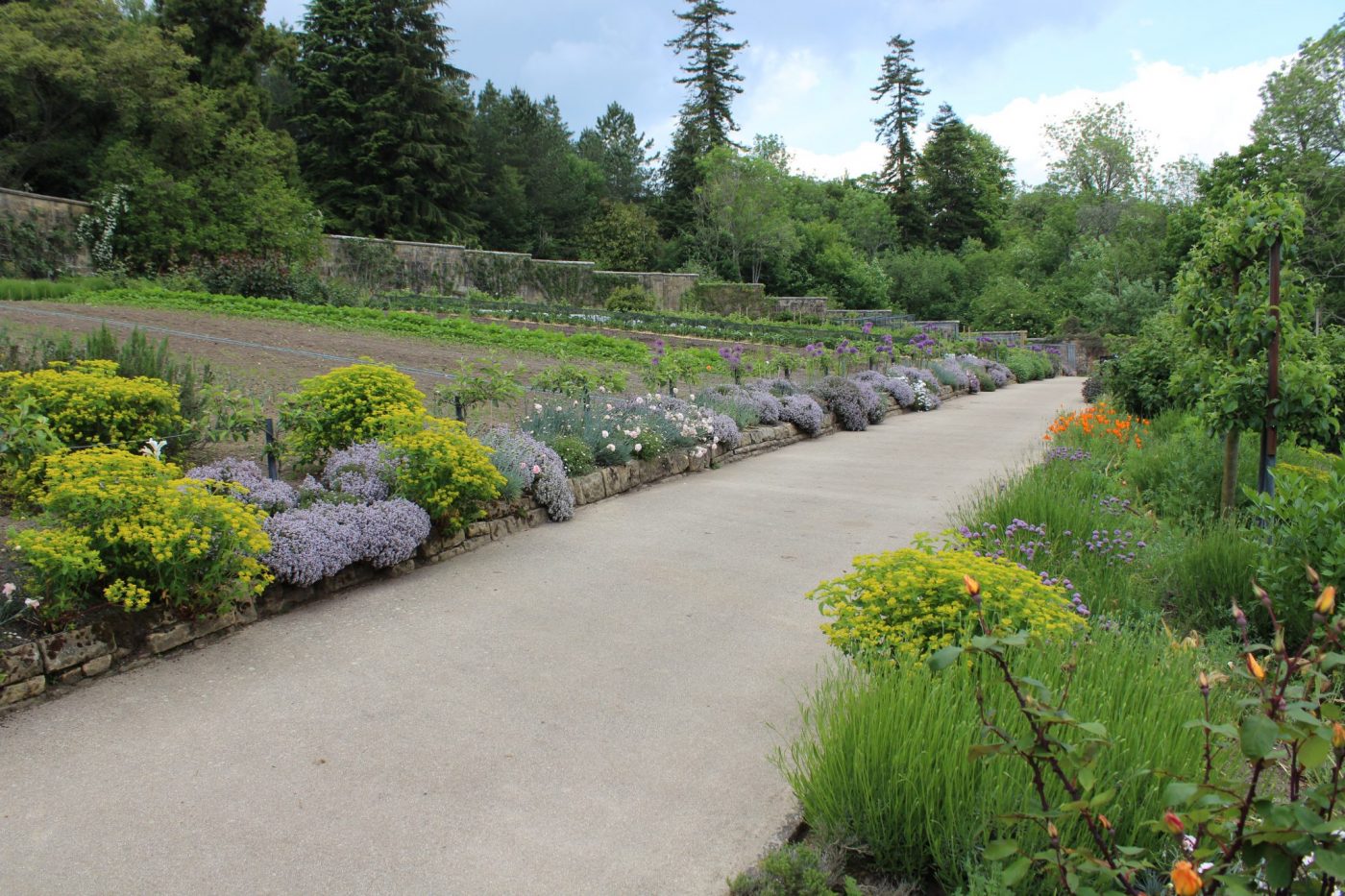 The kitchen garden is on a slope and famous for its oval shape (search for it on Google for shots from above) and I've been wanting to see this for so long, as a keen kitchen gardener myself, albeit out on my allotment. Filled with beautiful crops grown for use in the restaurant – some of which we'd just eaten.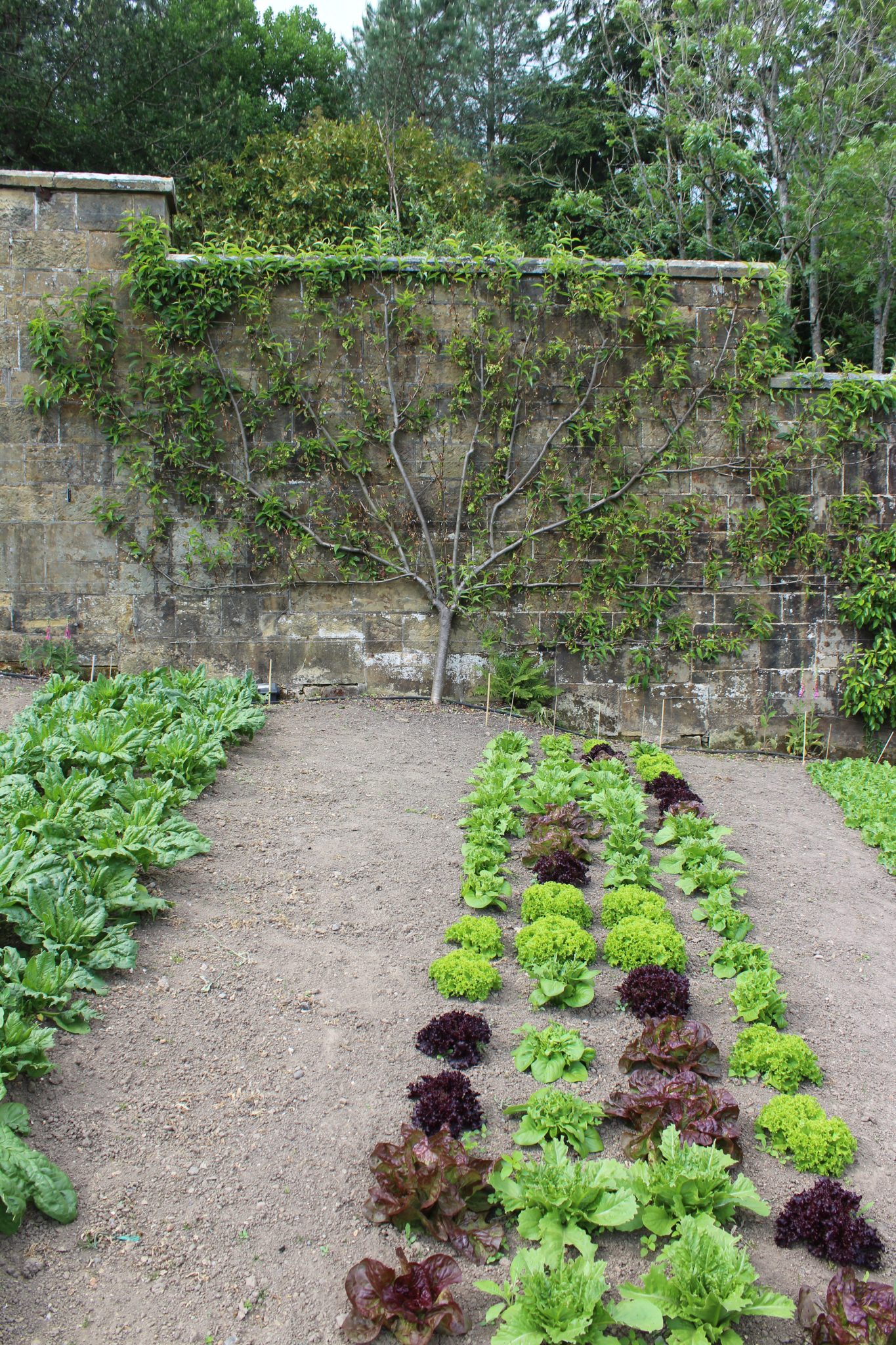 With the oval layout, crops are grown in rows pointing outward like spokes on a wheel. Around the outside are multiple trained fruit trees, with step overs running around the edges of beds too.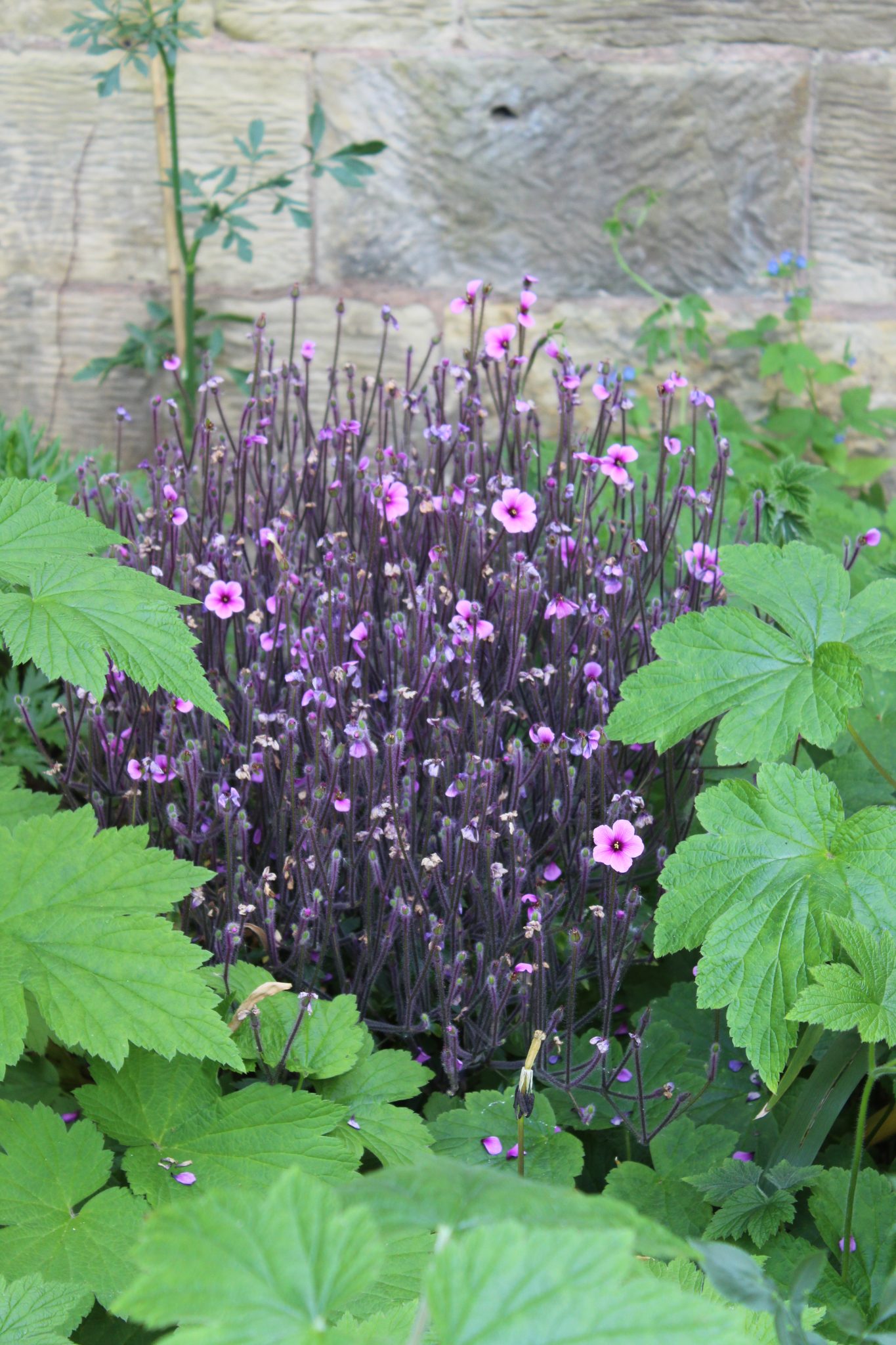 Formerly Gravetye Manor was owned by gardener and writer William Robinson who wrote gardening books and for various publications. One of his most famous books was The Wild Garden, I haven't read it but the principles of which I admire and work to myself – I feel an affinity with this style of garden, so no wonder I felt at home here. It was a joy to see these principles at work throughout the estate, where its history can be seen with every towering pine and handkerchief tree.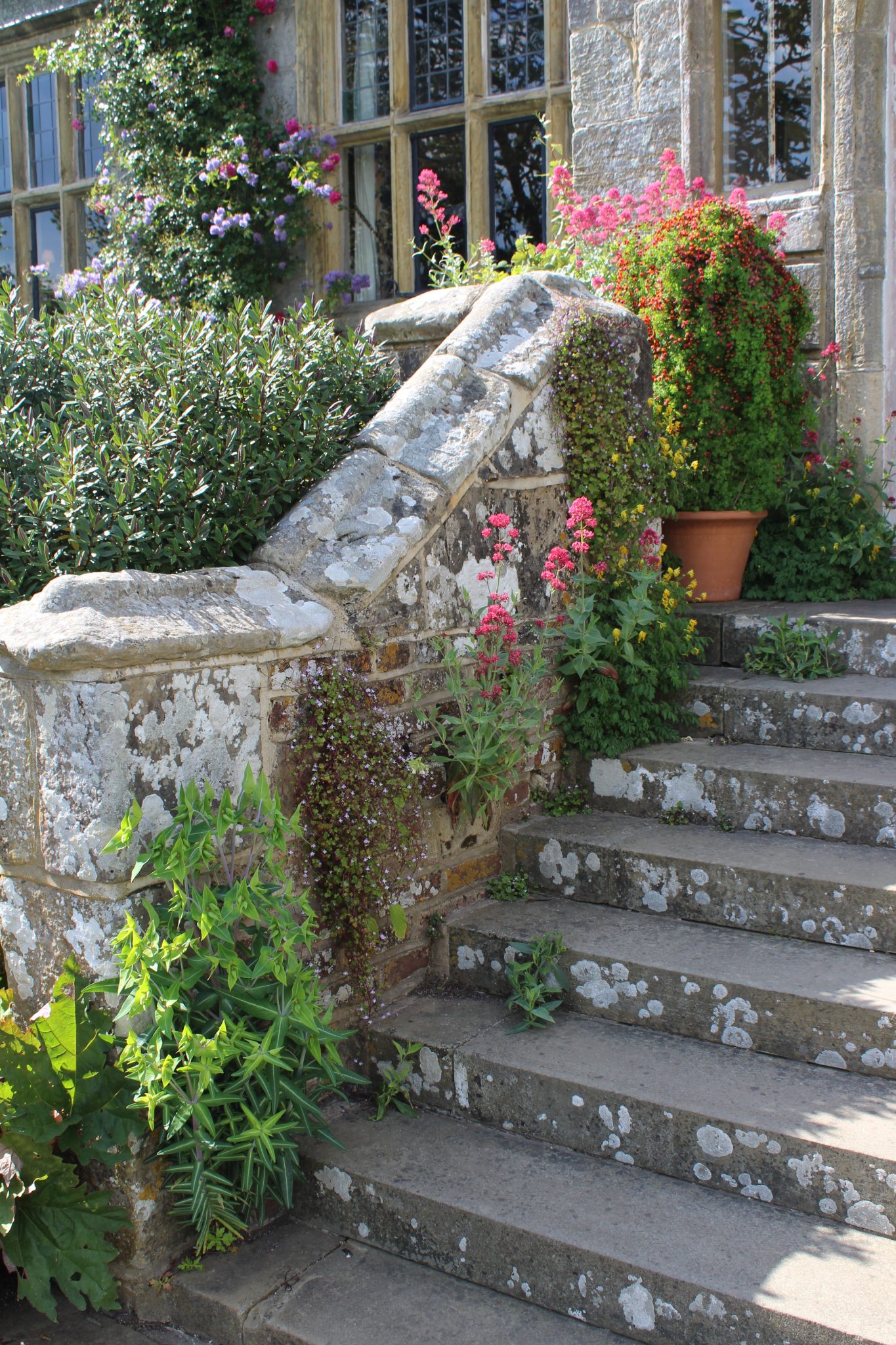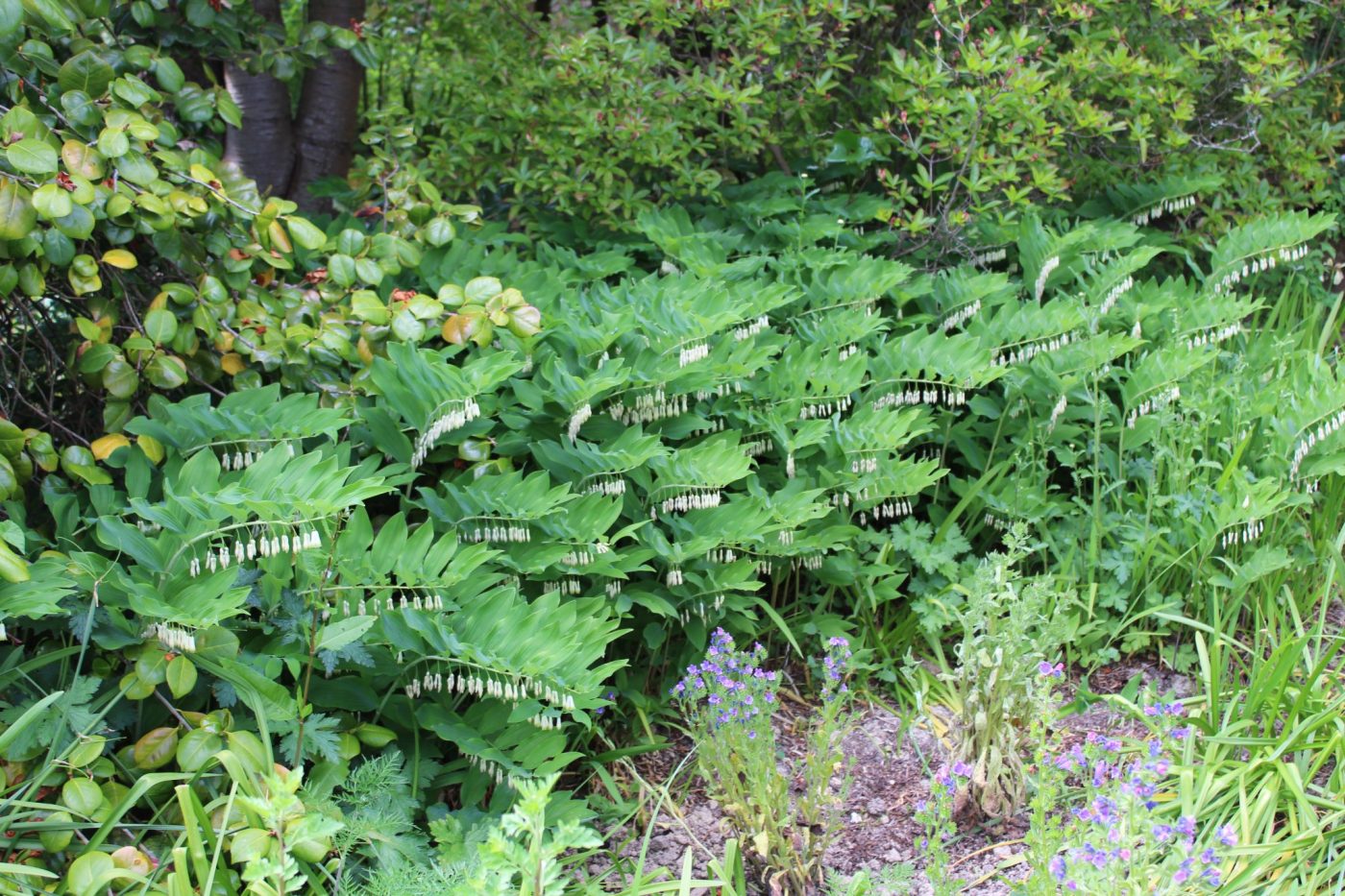 Given the restaurant is Michelin starred, it is expensive but worth the money if you value excellent food and a world class experience. It's more affordable at lunch time, when we went and frankly, I would pay it all over again for the meal and afternoon we had. This is one of the best gardens I've visited and we caught it at one of the perfect moments – I won't forget the visit and hope to go back soon.