As a garden designer, the most popular plants requested by clients – topping lavender, olive trees and lawns – are roses. They aren't for everyone but they are for almost everyone if the number of requests is anything to go by. Roses are ingrained into the idea of the British garden, summers and perfumed bouquets.
I find roses curious, absolutely beautiful in romantic, cottage and formal gardens but I'm yet to find one, to my eye, that really suits a highly contemporary looking garden (I am trying!). This has made me increasingly interested in them and over the last two years I have planted into lots of gardens a good number of cultivars – shrub and climbers – and a few species roses such as R. canina and R. glauca.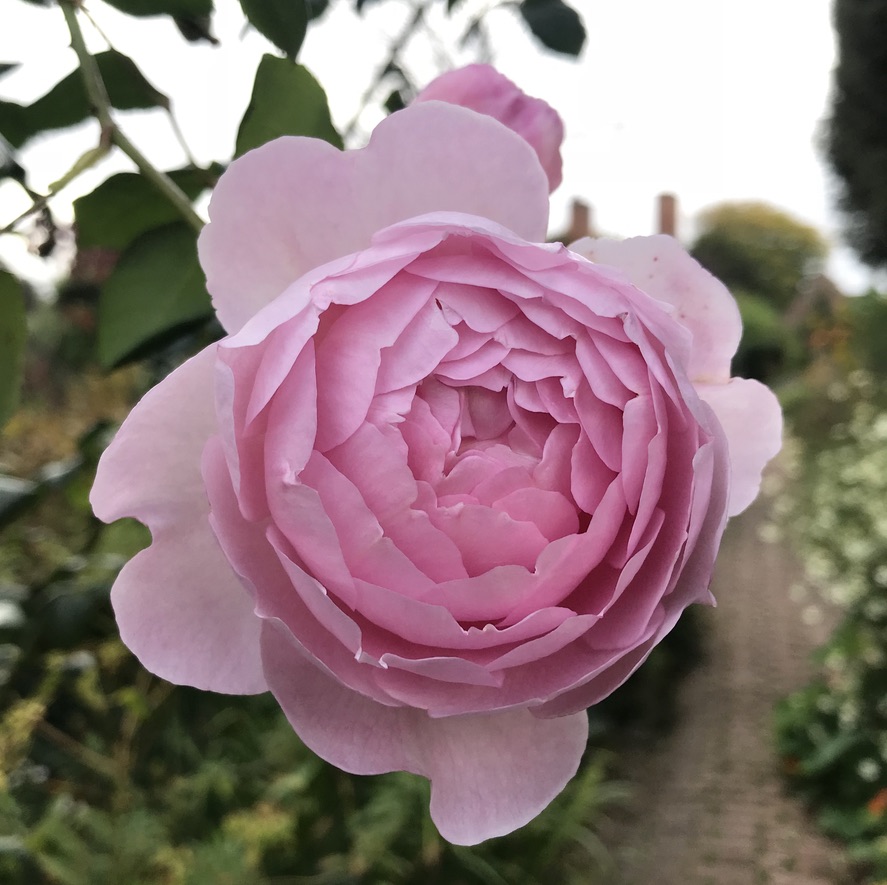 As an organic gardener I look to plants that can thrive with minimal input from us and, while I certainly don't force organic practices on my clients, I find most people would prefer this way of gardening, keen to learn how to make it work. I'm pleased to say most gardens I design end up being organic (I won't personally do anything that isn't organic). Here is the rub with roses then, they are famed for requiring buckets of chemicals thrown on them to stop pest and disease, including aphids and the unsightly fungal disease blackspot. Something I will not do.
To date I have found many of the cultivars live and flower well but do end up with blackspot. Aphids I'm not bothered about because I find the more you leave them, the more predators make home in the garden to deal with them. As a designer, I can't be in every garden as much as I want and the care each garden receives varies – to remove infected leaves for instance – which is why it's important to seek out the toughest plants, able to grow with minimal input. For some gardens they may only receive attention two to three times a year, though others can be once a month, which is better, or even twice a month.
My perception then has always been that roses are a problematic plant when in low-maintenance gardens – happy to live but becoming straggly. Without someone to check on them weekly to catch problems should I really be recommending them for other people's gardens? Climbing roses are my favourites because they are so vigorous that they seem to require less attention – perhaps their raised up position also helps the wind to keep fungal problems at bay somewhat.
However, I know this view, that roses are pernickety, cannot be the case if so many people love and grow them. Keen to explore this topic further, I threw a shout out into the Twitterverse asking organic gardeners for advice, to share roses that appear to be the most resistant to disease like blackspot. It was caught by lots of people who threw much wisdom back at me: