Hello vegetable fans! Recently I wrote about why I practice crop rotation on my allotment in my Telegraph column, explaining how that works because it's the basis of everything I do. And I thought it might be helpful to share what this looks like in practice with my updated plan. Below you can see 2019's plot and I've included 2018's for reference too. You'll see the plan isn't totally finished (finish sminish! 😀 ) and I'll be tweaking until I plant. I don't spend much time doing this and I never put much detail on as I'll work that out on the plot, the main things are the core crop rotation blocks.
Allotment plan for 2019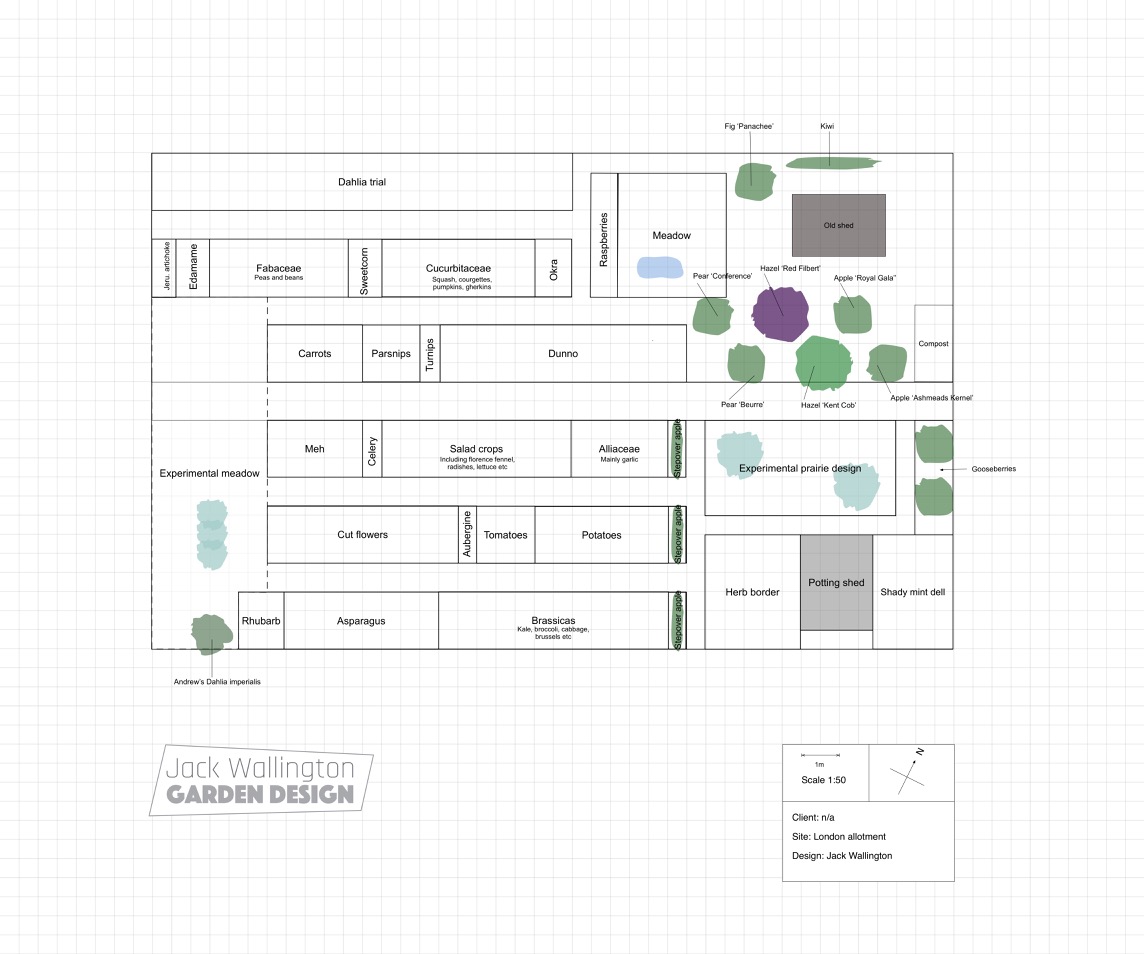 Allotment plan for 2018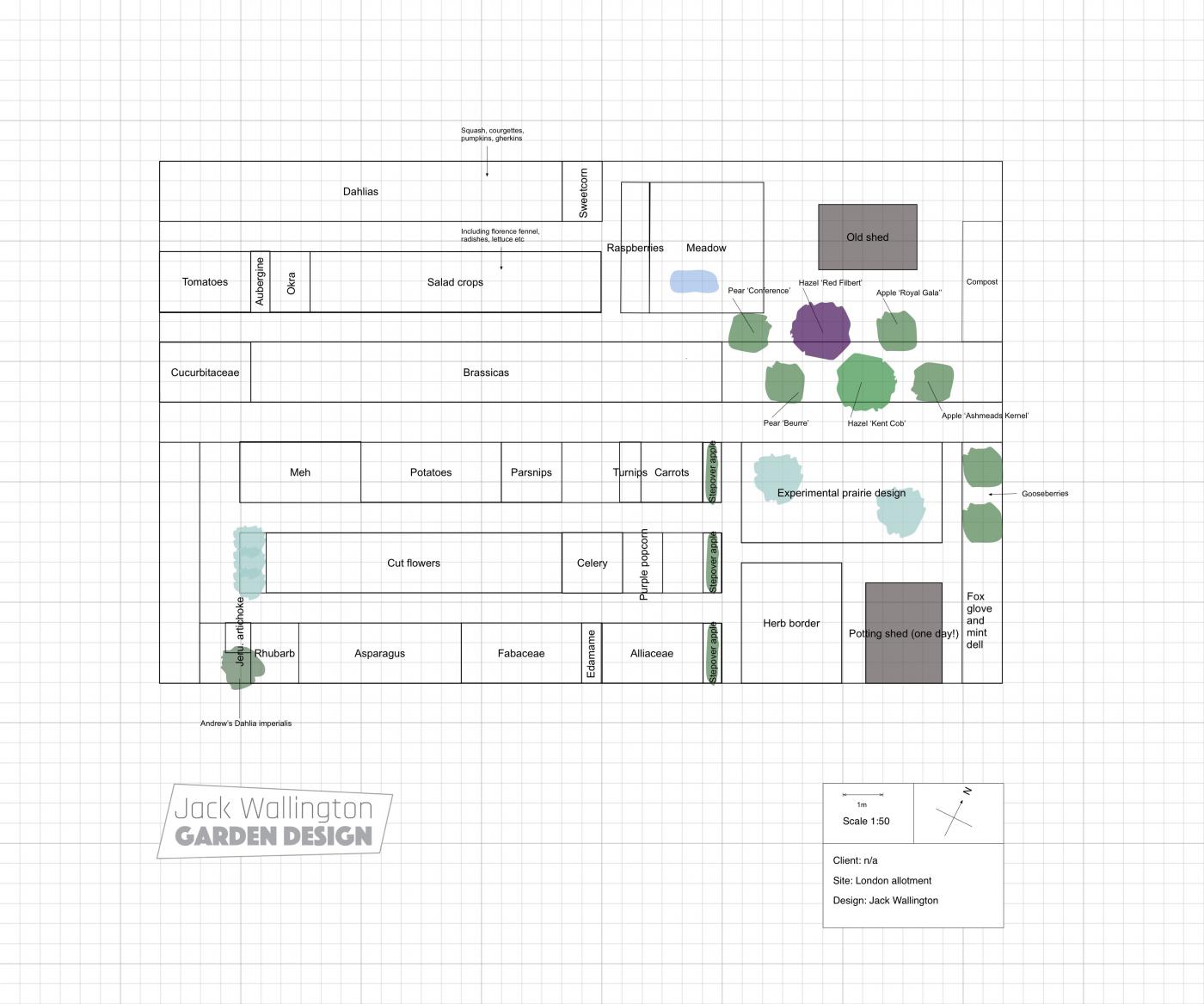 About my allotment
I have a very busy full time job as a garden designer and writer, and my allotment is 45 minutes away by train (I don't have a car) so I only have a couple of hours(ish) to spend on my allotment a week, usually at the weekend. This plan helps me keep things manageable with such a time poor lifestyle and although my allotment is never perfect, it is always very productive. If I can do this, anyone can! 🙂 I promise.
My allotment (and indeed all of my gardening practices since I was a boy) has always been no dig, organic and wildlife friendly. This year I am not using manure because I'm aware it often comes from animals kept in low welfare conditions, something I first discovered with chicken manure pellets. I stopped using blood, fish and bone on the allotment years ago, now mainly using seaweed fertiliser and compost with a bit of my own homemade nettle and comfrey fertiliser. Making it plant based and so far this is working. You don't need to follow this though, do what works best for you and you feel happiest with. Not digging beds helps to save time.
I use design software for my drawings as I use it for work, but the above plans could easily be recreated using Google Slides or PowerPoint. Or indeed good old fashioned pencil and paper!
If you have any questions please give me a shout below in the comments 🙂