As I arrived at Rousham, the single other visitor was leaving and I had the entire place to myself for the duration. The only people I saw were two of the gardeners quietly weeding and pruning in the walled garden, and (I think) the lady of the house walking her dog (other dogs not allowed, understandably).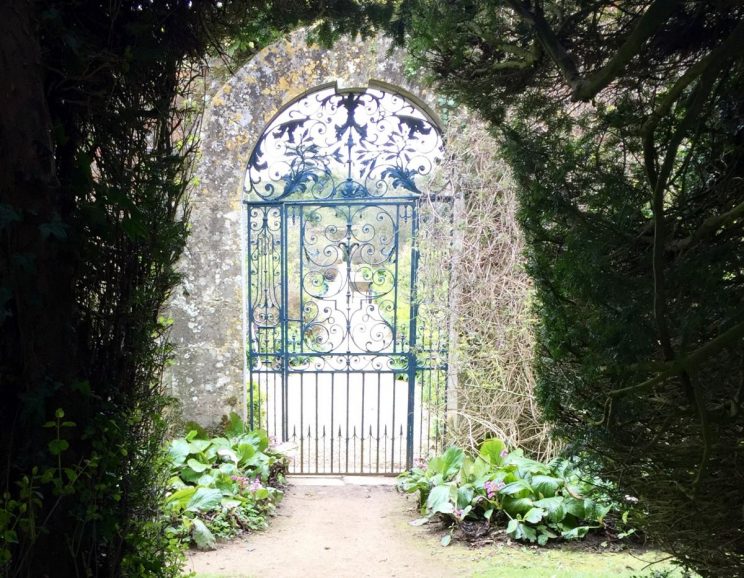 When we said good morning to each other, the sun was shining on dewy, early morning grass. Only as I checked the time was I surprised to see it was gone 1pm. I don't know if it was my isolation or the garden itself that gave me the sense of stopped time but it was eerily present and we'd both felt it.
A British garden preserved from the 18th Century
Without other garden time travellers to break the spell, this solitary meander through Rousham allowed me to experience the garden as it likely would have been in William Kent's day (1685 – 1748).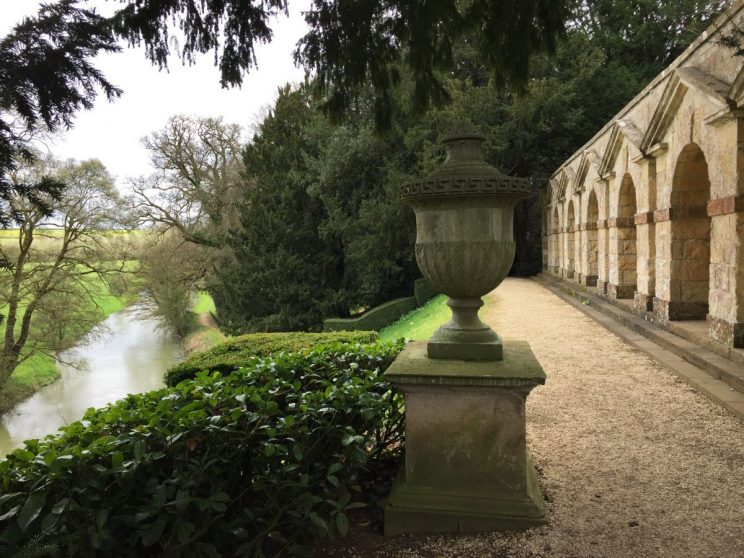 I had the very real feeling of being in the past, a feeling you only really get by letting your imagination run free in a place where the ghosts of the past still linger in their preserved work. The last time I experienced it was in the inner chamber of the Great Pyramid in Cairo after closing time, when I was the only person in the pyramid for some glorious minutes.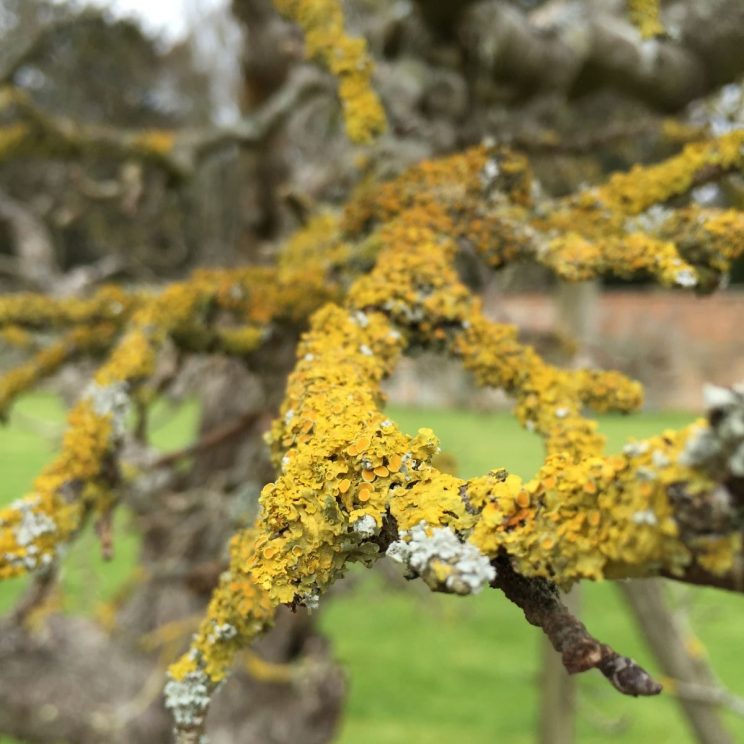 The landscape garden design movement
I had come to Rousham to learn more about the landscape movement, this garden often cited as its birthplace. All of the talked about components were present.  Edited views, a spectacular Ha-ha containing beautiful horned cattle, follies, temples, planted trees and more.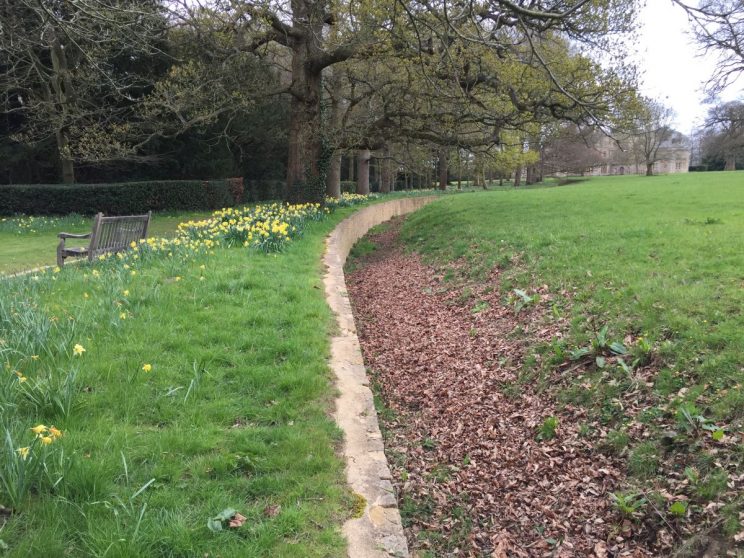 I love the phrase about Kent, that "he leaped the fence, and saw that all nature was a garden." It's so true of Rousham, the garden and landscape are one. The garden itself is designed, yet natural – designed by Charles Bridgeman first, later enhanced by Kent.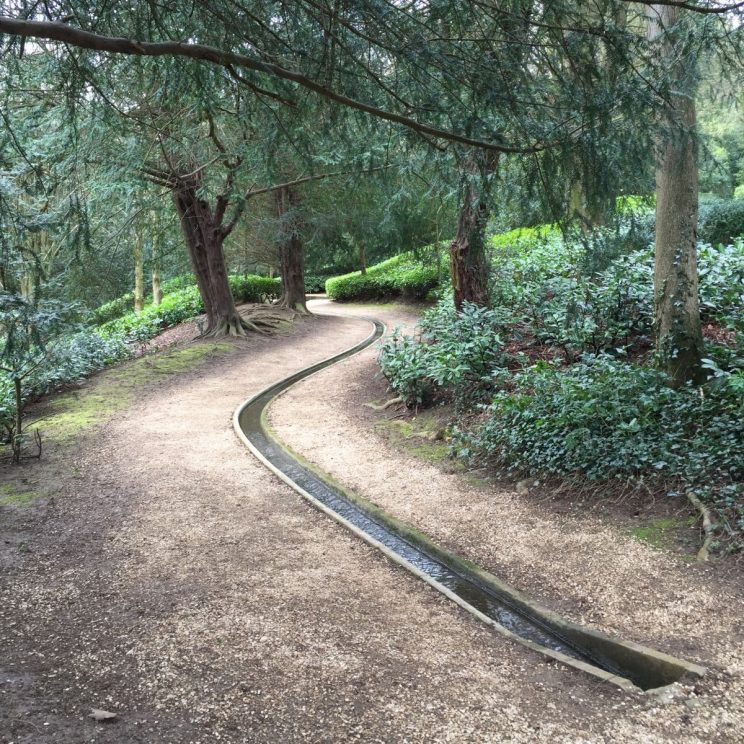 Although I've seen landscapes by Lancelot 'Capability' Brown, I hadn't given them much attention nor fallen that much in love with them. Rousham is very different, though admittedly I haven't seen Brown's best works yet.
If you want to understand landscape design, Rousham is certainly the place to start. We're lucky the family that own it have protected it so well and I feel privileged to have been allowed in to visit.
Unity through plants
I was so focussed on the main landscape features before arriving, I was taken aback at the things that really matter when 'experiencing' the garden first hand. My first visit to Rousham will forever be linked to the plants.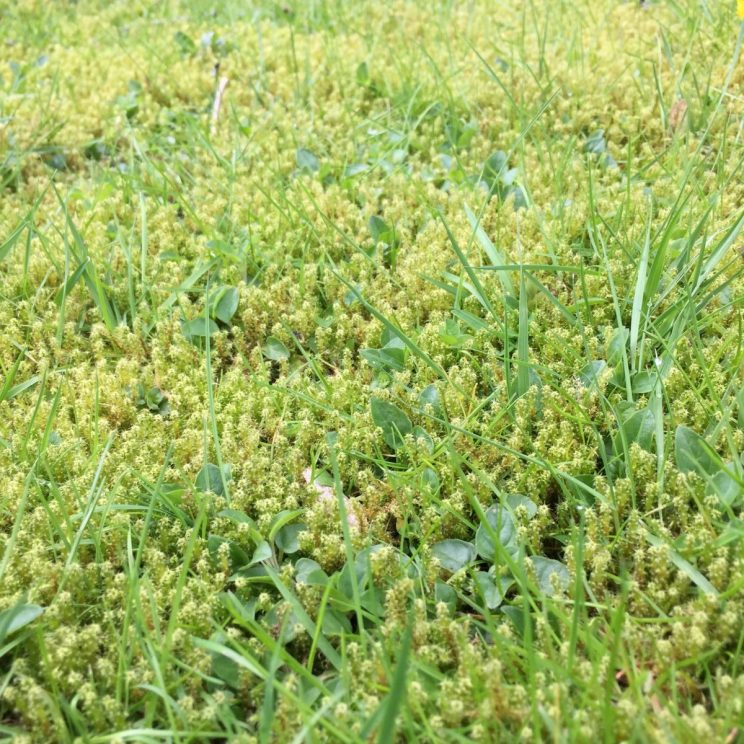 A limited palette of the same ancient plants scattered throughout (moss, aged espalier fruit trees, lichen, yew, laurel and ivy)  helping create unity and a comforting sense of an established, natural place.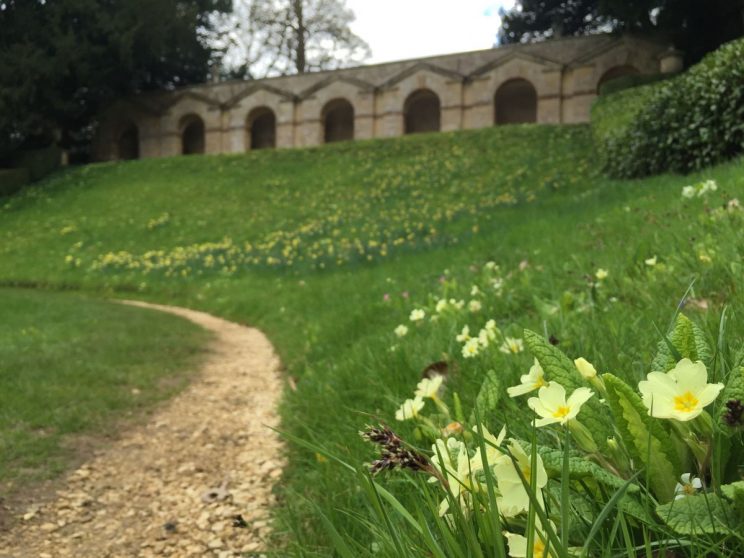 For me, my overriding memory of Rousham is of spring Primulas. Primulas everywhere! Not a nook or cranny was lacking them.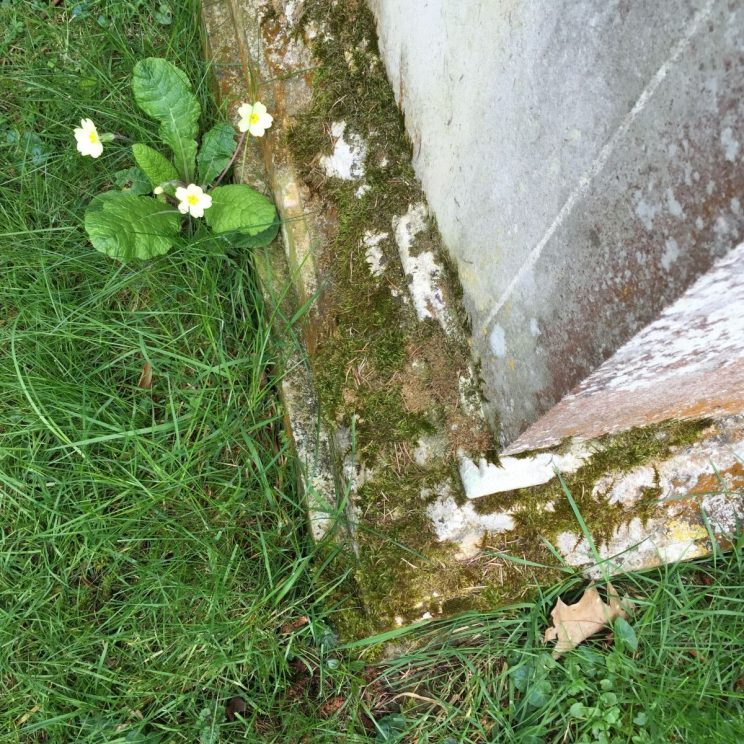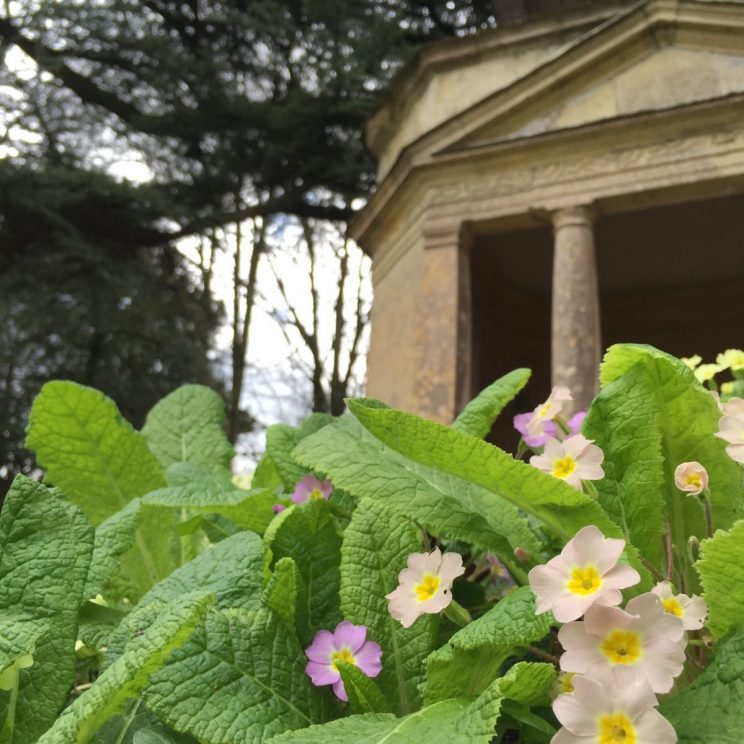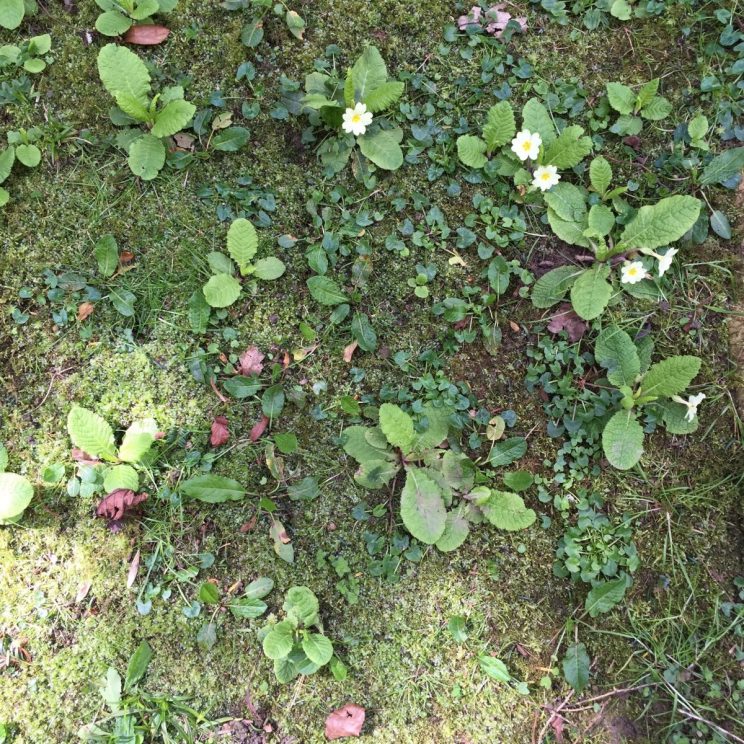 Intrigue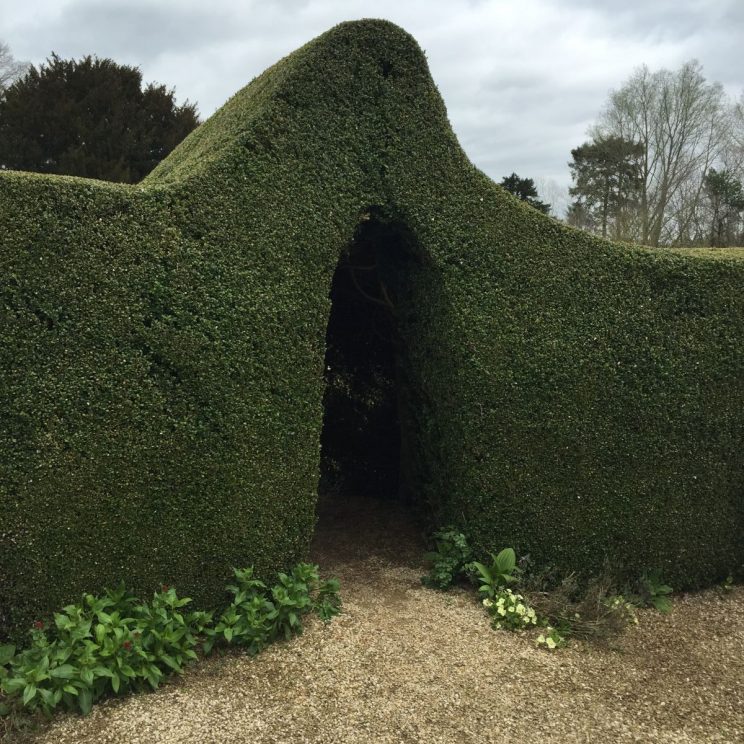 I'd forgotten about the power areas of garden have when they're hidden from view. Biddulph Grange in Staffordshire is a brilliant example of intrigue in full effect as you walk the next corner to see what lies around it (will it be a Chinese garden or Egypt?)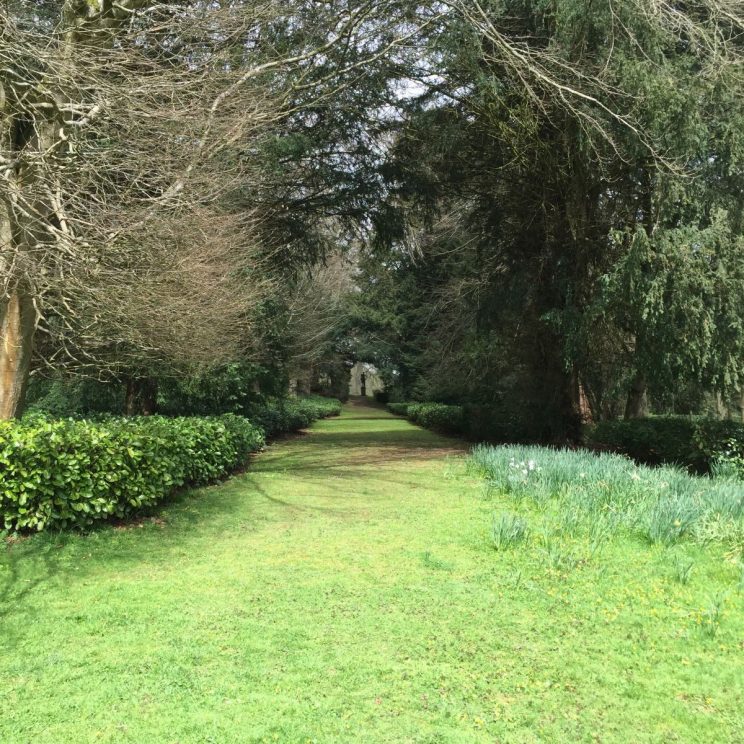 At Rousham, the effect is more pronounced because the garden is cleverly constructed to lead you from one item of intrigue to the next. Whether it's to see a statue at the end of a path, or to find out where the winding rill of water takes you.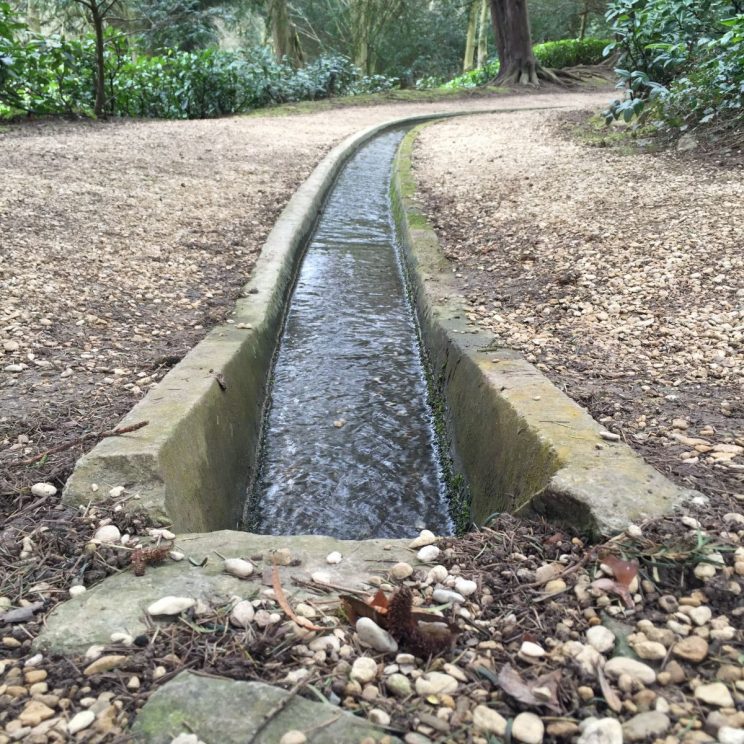 There are always multiple paths to travel at each point with something else in view to lead you on.
Theatre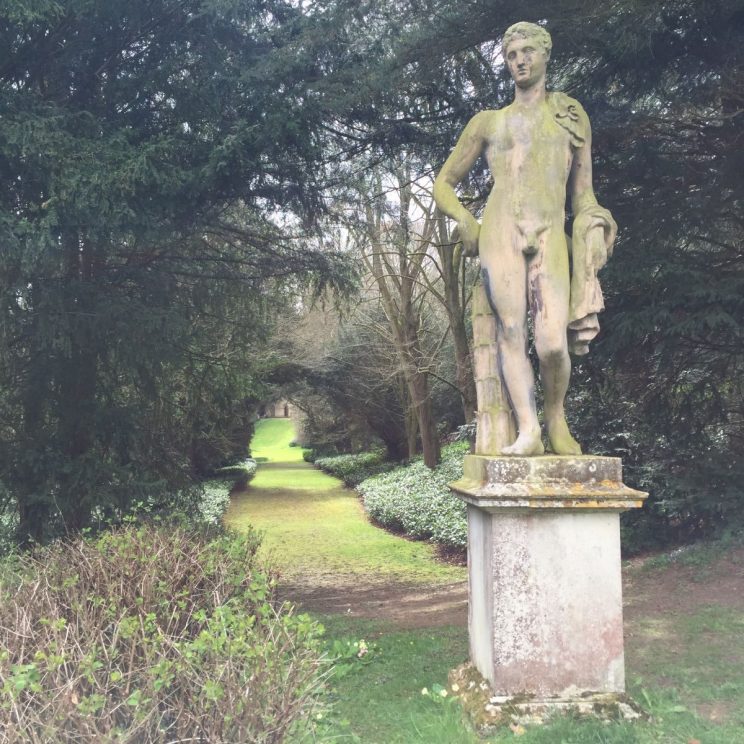 Theatre in a garden might sound a bit pretentious, and maybe it is if we over think it, but undoubtedly the best gardens do have a sense of theatre about them. Subconsciously they either entertain you by giving something to look onto, or they make you the actor by providing a stage. Rousham is the latter.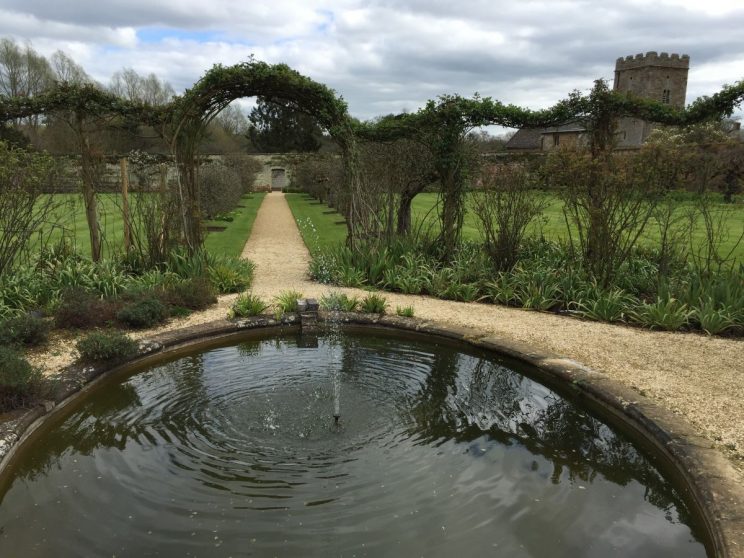 From afar, I admired the famous terrace by Kent. Walking into it, the sense of romance is palpable. Scenes of period drama flashed back in my mind of lovers darting between the arches, helplessly in love, looking back out across the landscaped views over the river Cherwell. It's magnificent, private and seductive.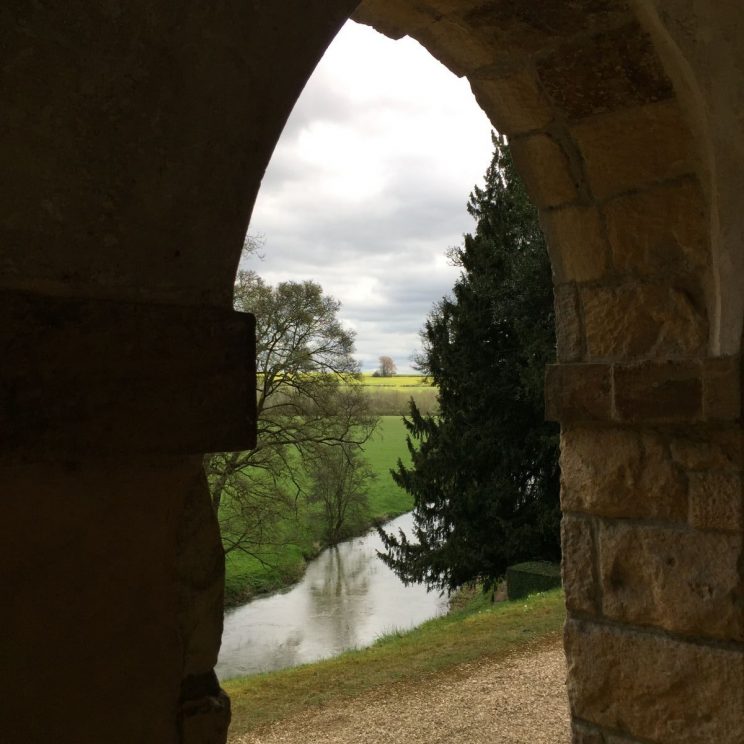 Rousham, a protected living treasure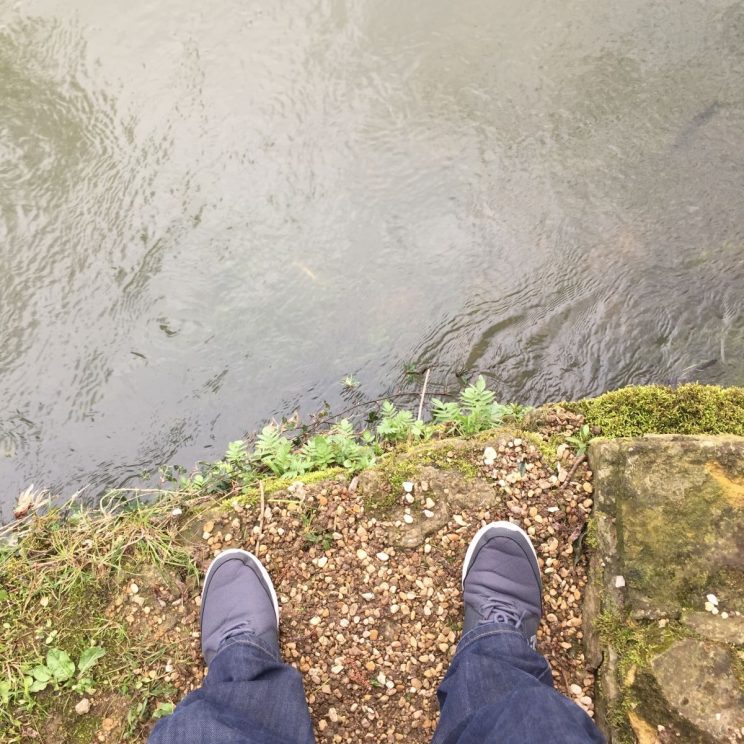 As I stood on the edge of the River Cherwell (there I am, up there see, standing) looking over the landscape of Bridgeman and Kent, I understood why Rousham is so loved and respected.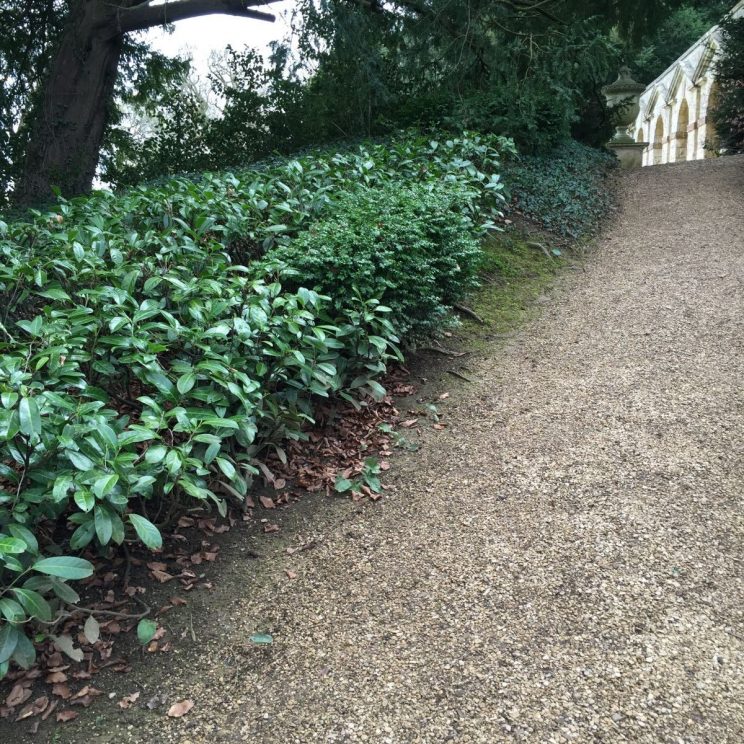 The real wonder to me is how the garden has remained so untouched. It is full credit to the family for understanding and loving the garden enough to keep it as it was. So many famous gardens fall to the "life goes on" mantra as new generations bring new ideas.
Sometimes the bravest and hardest design decision is to make no change at all.