Oh no! What have I done?! Just as my dahlia trial beds on my allotment were pulling through from the drought and finally starting to flower…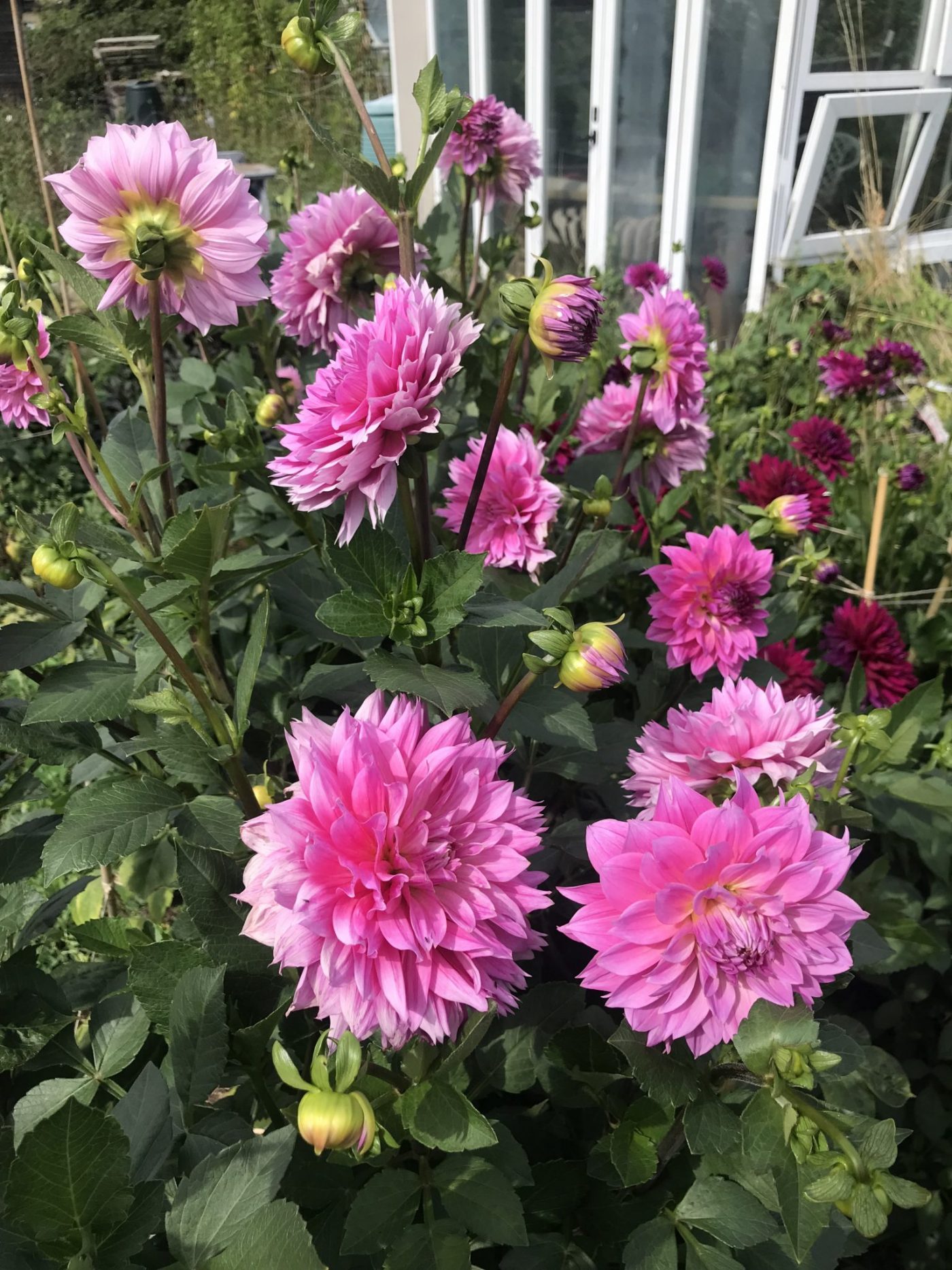 I chopped every single one of their flowers and large buds off to put on the compost heap!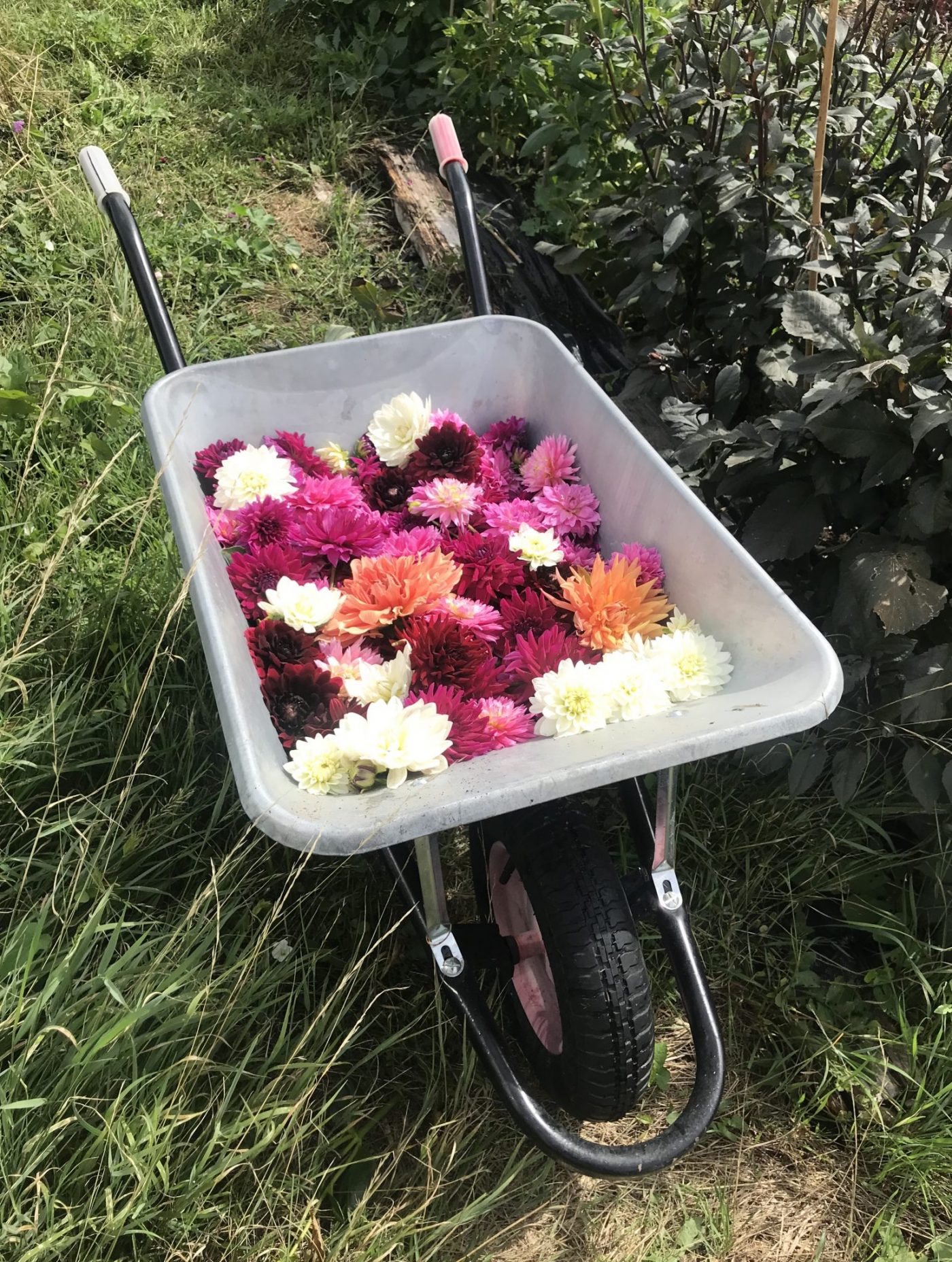 Well, fear not! As upsetting as this was to do – poor plants, struggling for months and the first sign of health here comes Wallers with the scissors – I did this for a few very good reasons. Firstly, normally I'd be doing this and taking everything back as cut flowers. Deadheading of dahlias results in more flowers over the coming days as they rush to make seeds. Secondly, I am away for the next ten days on a writing retreat (though Chris is home), so by deadheading now, I should be back to find an allotment of colour.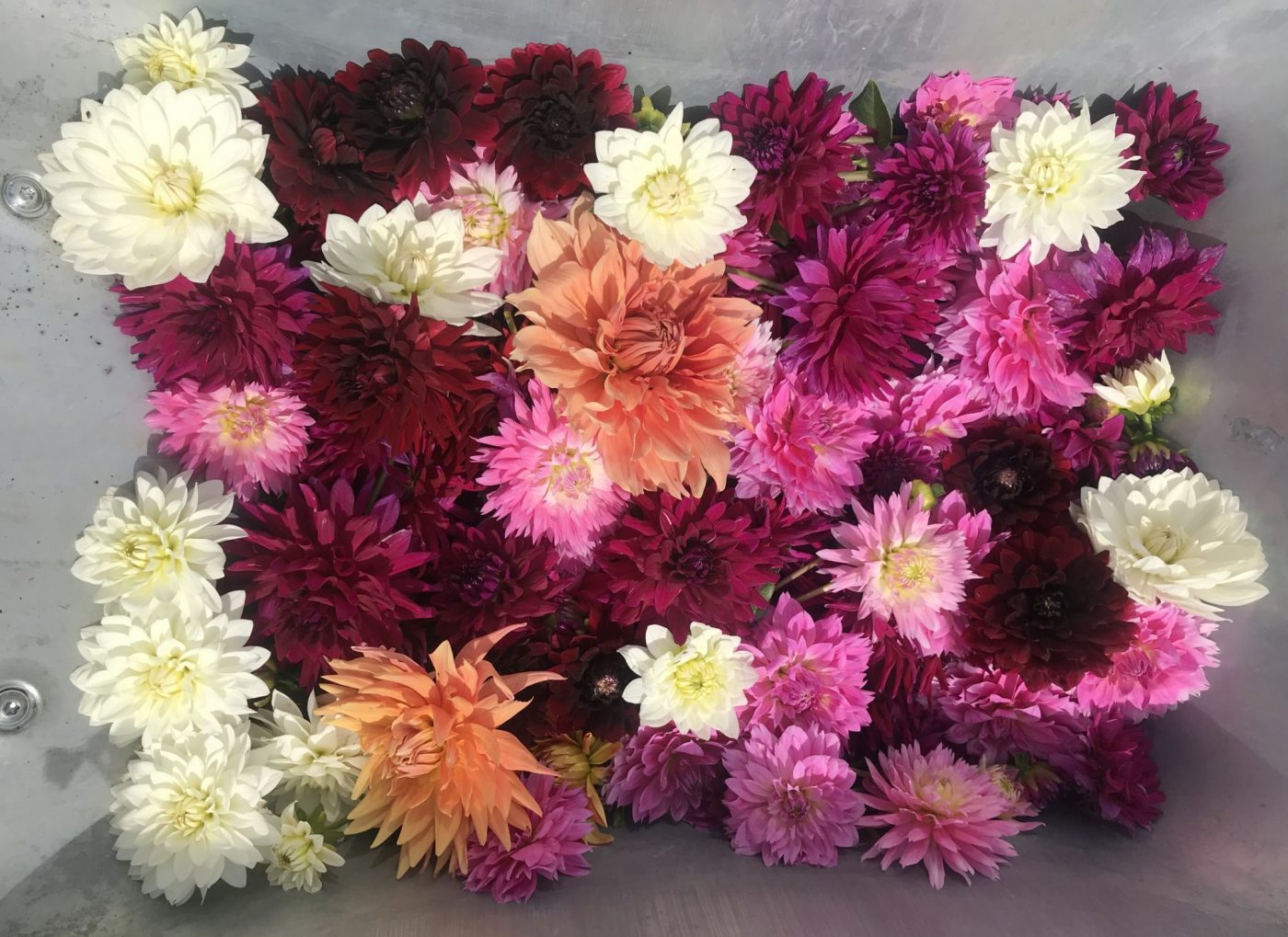 Thirdly, as the plants have only just started recovering from the intense heat and drought of the heatwave I'm interested in them spending a bit more time growing stronger and longer stems – lots of these flowers had tiny stems which aren't much good for vases. Short dahlia stems simply don't draw or hold enough water for the flower to last very long. This is the result of a lack of water. By removing these flowers, now the plants have sufficient water again, the longer stems will return.
Finally, by removing this crop, it will hopefully save energy for the plants to flower in a few weeks time for our NGS open day on the 9th September when I like to have a few of them on display. And as you can see below, there is no shortage of buds on the way…