2018 will go down as one of the most challenging years for gardeners, the freezing late blast followed by an immediate and total lack of rain since for most parts of the country. It's any wonder plants are struggling, Clapham Common is a dust bowl. In gardens and allotments however things are growing, why? The gardener of course. Gardeners help plants with a steadying hand, balancing conditions for our little nests to flourish with a water, a feed, a primp and a prune.
Cucurbits

I had expected my courgette, gherkin and squash plants to be the first to succumb but quite the opposite. I've been overjoyed with courgette 'Eight Ball' with its round but non-seedy flesh, producing wonderful large discs when sliced. Courgette 'Romanesco' has been prolific already too. One of my big highlights this year has come from my first squash, 'Delikates' with its utterly beautiful pale fruit. Truly beautiful.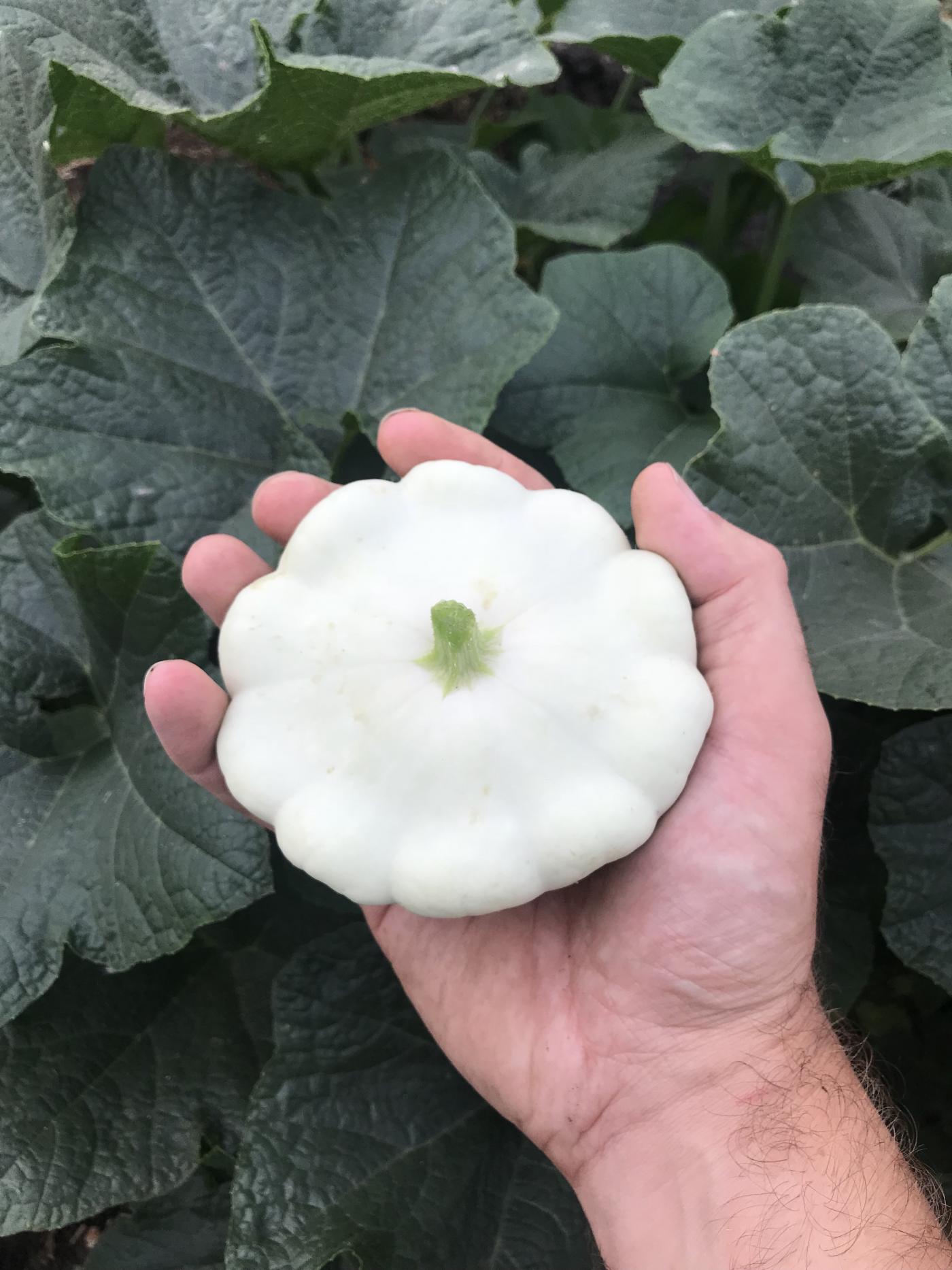 Given a generous weekly drench my plants look happy and healthy with their big green leaves and masses of flowers and fruit beneath them. With enough water they love the blasting sun. Grown from seed in spring, they were later planted out in pockets of well rotted manure about 30cm square. I give them a feed of seaweed fertiliser to the roots each week now.
Heritage tomatoes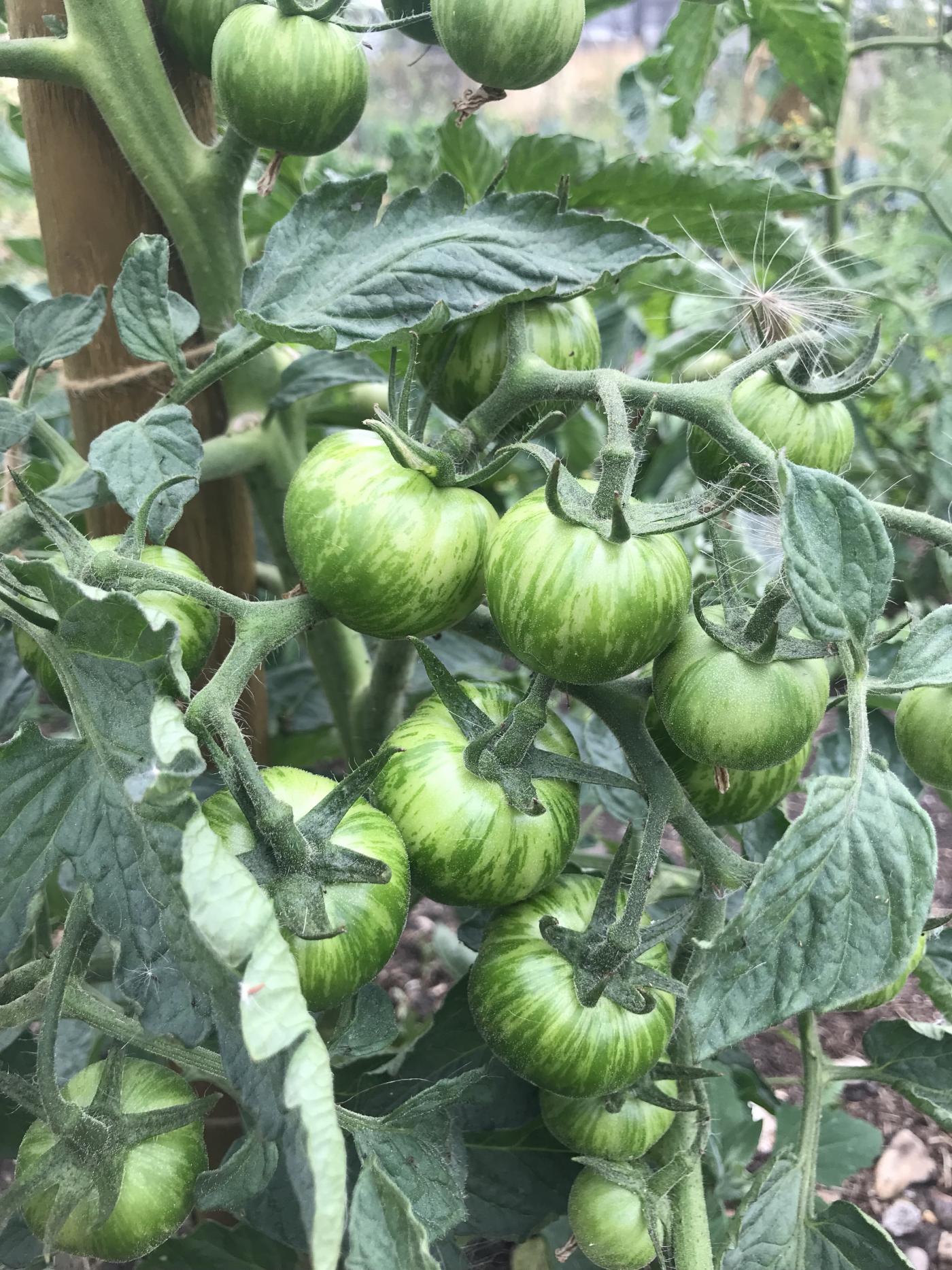 I can safely say that this year I'm nailing tomatoes – so far, let's not tempt fate too much. I restrained myself to two varieties, 'Outdoor Girl' for a disease resistant, sure fire outdoor red tomato hit and heritage variety 'Green Zebra'. Both have formed strong vines I've religiously been feeding, pinching and tying in. Unfortunately I lost one 'Green Zebra' this week as it looked to have something wrong with it. It may just have been the heat but I ripped it out in case it was blight. The other two look stunning (above) and all plants are laden with crops hopefully to ripen soon.
Suffering salads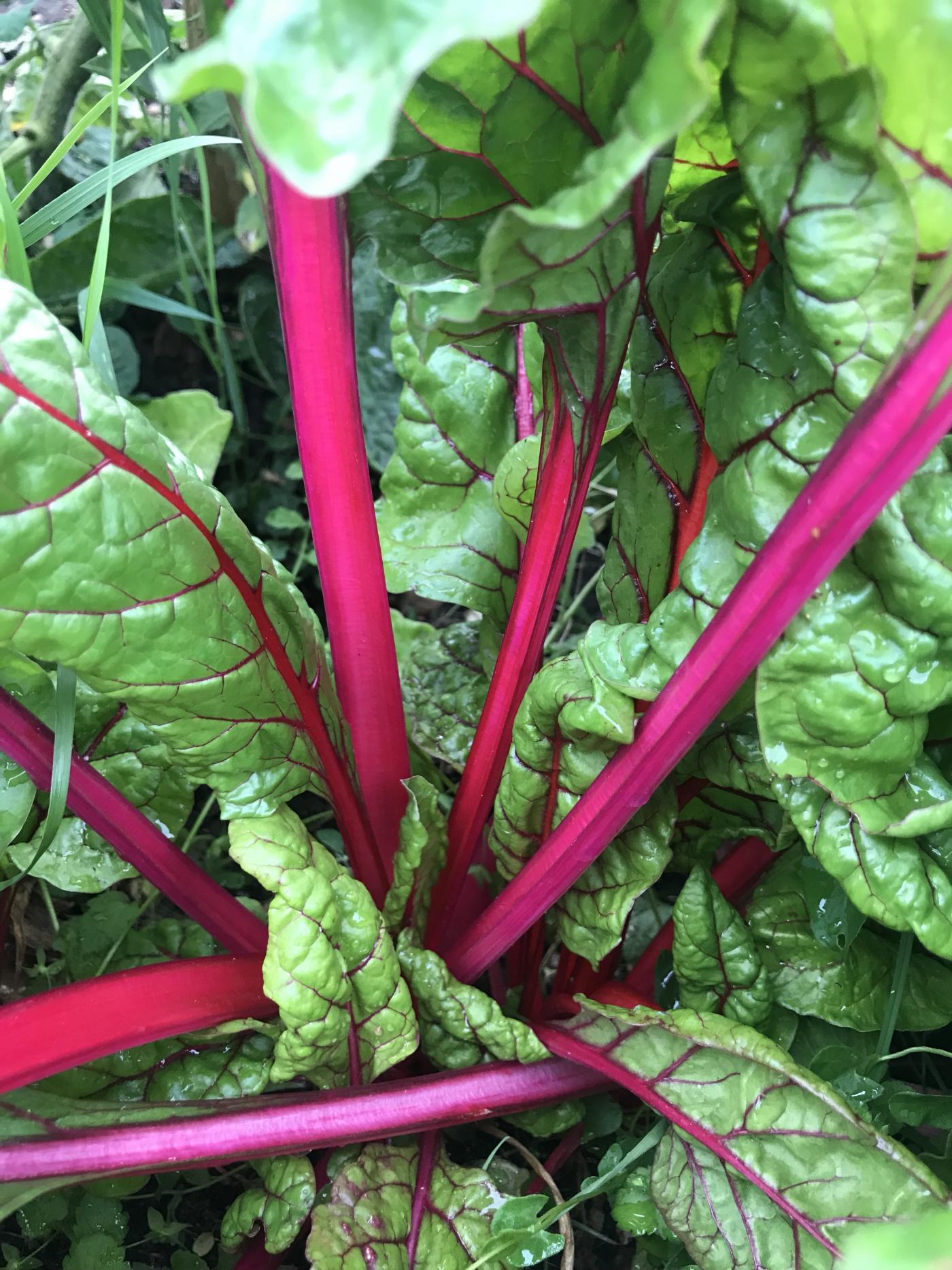 This year I worked hard to set up a new salad crop bed. It was all going so well with successional sowings under way. But then the rain stopped and I decided this was one crop to sacrifice in the endless watering regime. We've had a good number of lettuces, radish and beetroot but I'm writing off this bed until we get proper rain again. At least now I have a formula for success.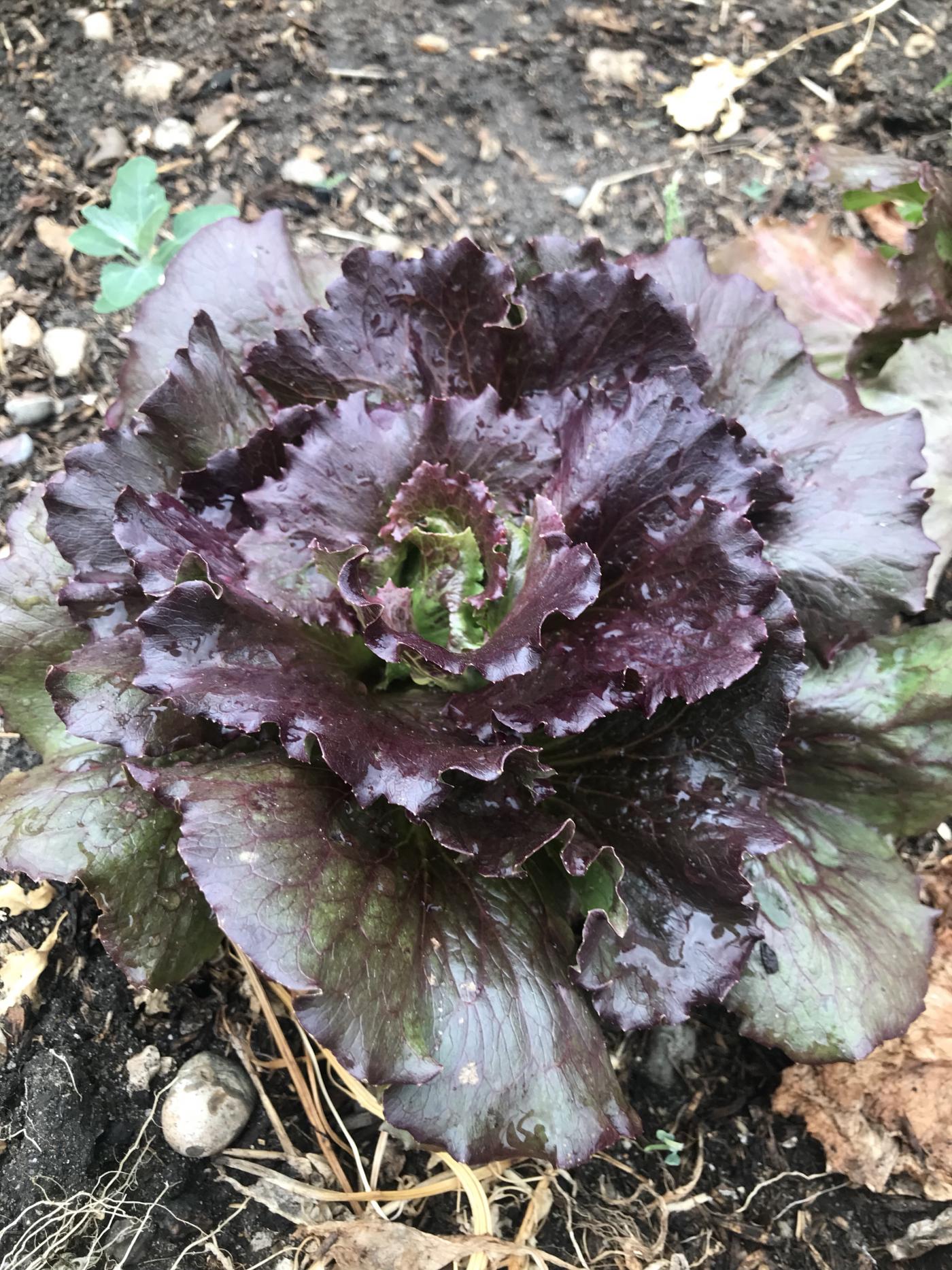 Those that have survived on their own do so with surprising ease.
Bumbling brassicas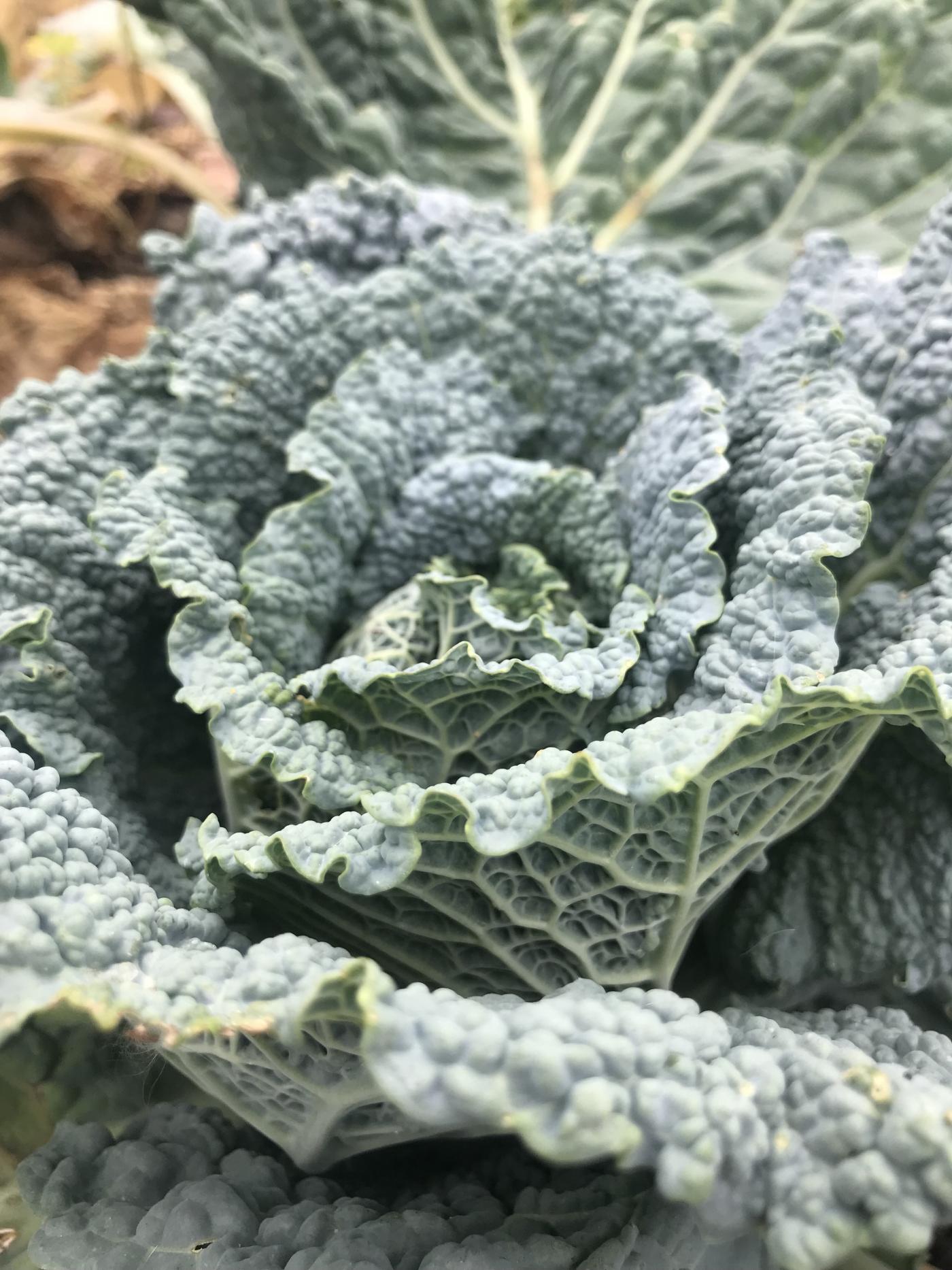 Normally brassicas are my fallback crops: if nothing else, my brassicas will. Sadly I planted them out just as the heatwave hit and I lost quite a few of my young plants including many purple sprouting broccoli, one of my most trusted crops. Despite the gaps in my neat little rows, I do have a good number of Brussels, kale, cabbages and the kohlrabi has been prolific. Also, for sheer fun factor, look at Cauliflower 'Graffiti':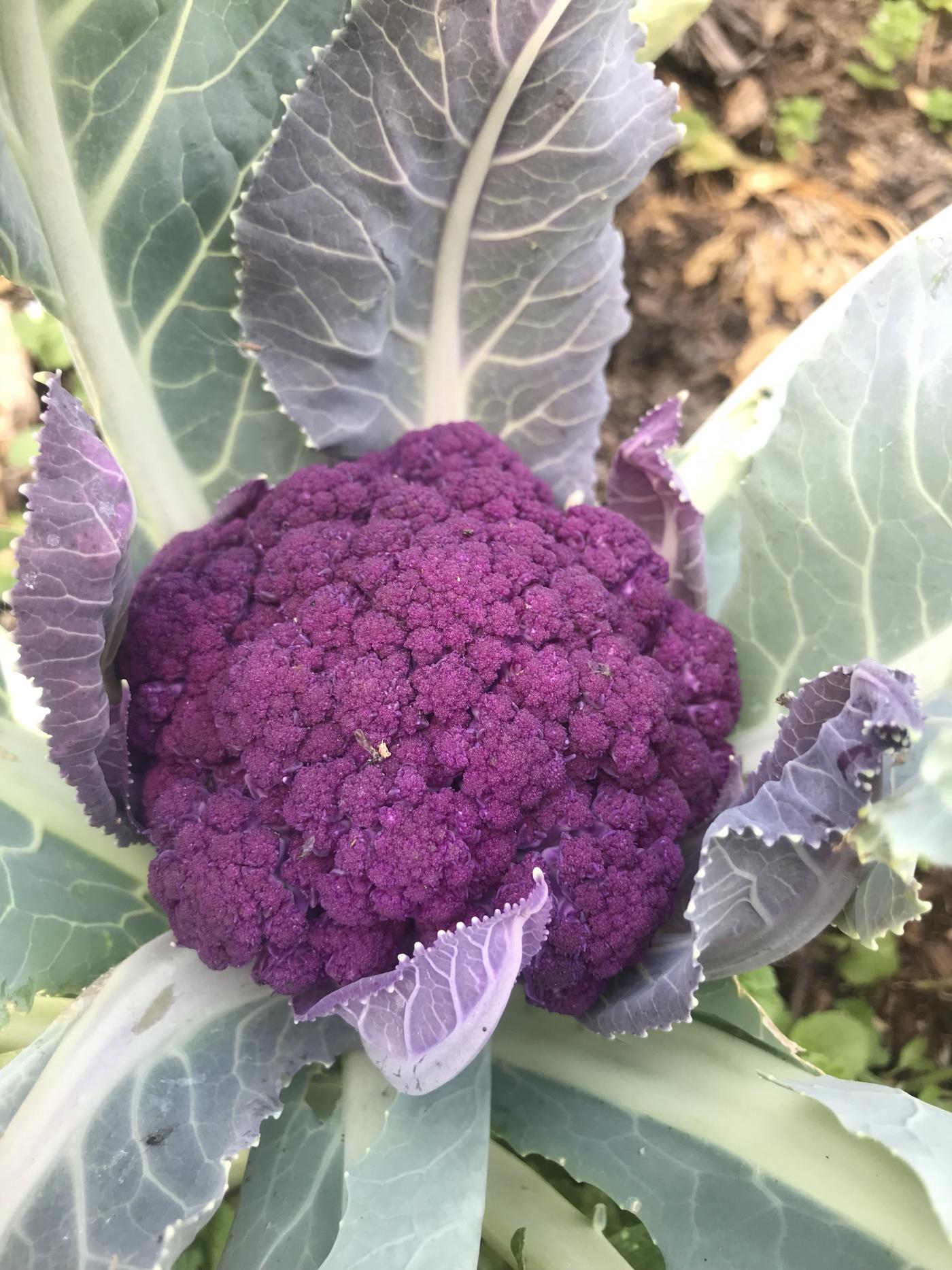 Herbs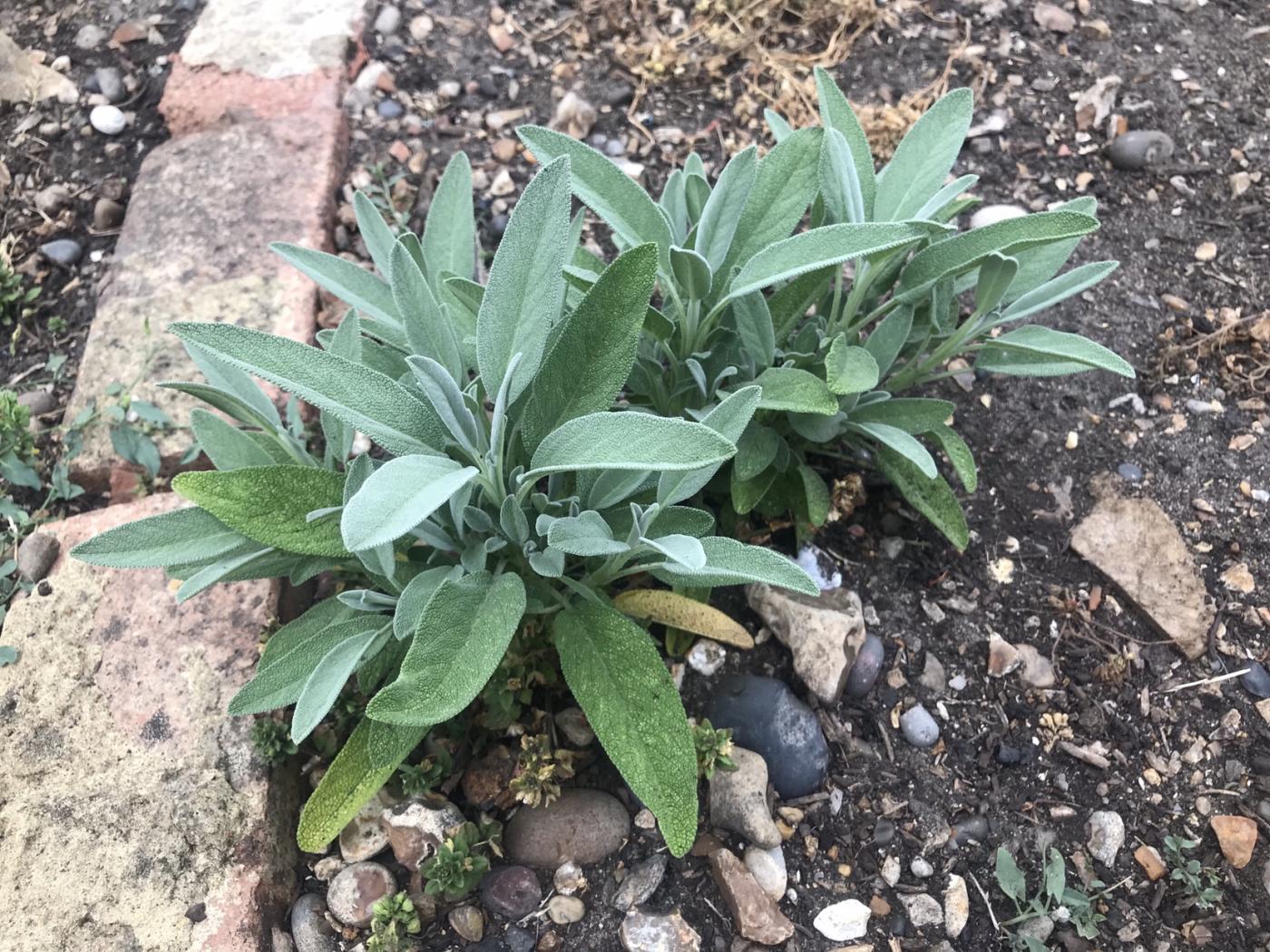 Earlier this year I moved my Dahlia trial bed freeing it for a new herbal I've been planning. The dahlias will have sucked tonnes of nutrients from this patch leaving it well prepared for poor soil loving herbs, like my seed grown Salvia officinalis var. alba. It's a work in progress as I'm carefully and slowly selecting unusual herbs to grow, largely from seed. The white borage and rosemary hedges are doing really well, the area smells wonderful on hot dry summer evenings, like the rocky sunburnt rock screes in Spain. Some herbs have really struggled in the dry weather like my white thyme and chamomile but they'll come back when it rains.
Natural gardening

I've been thinking about how I garden on my allotment a bit this week. In life I hate living by rules – I'm a rebel at heart – and I really don't like it when people try to categorise something so transient, personal and experimental as ways of gardening. In fact, I find it incredibly unhelpful. People start to feel they might be 'doing something wrong'. In gardening there is no such thing, there are many ways to grow a crop. I mean, some ways might kill plants but that doesn't make it wrong per se, it means you'll have to try again. The important thing is our personal journey to finding what works for us; to not be stuck in our ways – to keep learning. Listen to those who've succeeded before and try for ourselves. To find our own way.
Personally I've noticed I've always grown following what I see in nature. In a woodland leaves fall and plants grow happily through this leaf litter mulch. I hate it when animals and plants are looked on as commodities, treated as living beings I have far better success. This is because I understand a plant's needs better, letting it grow as it wants.
You don't need to dig, the soil structure better with the life left to get on with it. At the Royal Botanic Garden Edinburgh I was taught about no dig practice which is an incredibly simple alternative to pre-digging plots. That doesn't mean you shouldn't dig when you need to. But this mustn't be confused with all other practices in gardening. Adding layer upon layer of mulch is really like growing in giant pots with a reserve of water absorbent soil beneath it. But for instance, as my cucurbits prove excavating a little hole can work and doesn't damage soil. It's no different to a badger or fox digging a home.
My allotment has been totally organic for a few years now – I've always been against the use of pesticides and I've been experimenting with various organic fertilisers. I make my own nettle and comfrey teas but mainly use the more convenient bought seaweed feeds. I've also been using Blood, Fish and Bone. However I want to eliminate the use of ground up animals as I become more conscious of removing animal use in my life. I'm not vegetarian or vegan but my week is about 70% vegetarian and has been for about five years now (thanks to an extended stint working in Brighton where vegetarian and vegan food is exciting and delicious!) most meals I eat are totally plant based and I enjoy them more.
Unfortunately, there aren't many vegan alternatives to slow release granular fertilisers. Our best bet is good mulching practice with manure and compost. There is chicken manure pellets but these all currently use battery farmed chicken waste – battery farming of chickens in my opinion a thoroughly unacceptable and cruel human practice that should in no way be supported.
… I'm getting too deep – do tell me to shut up when I over analyse – so to lighten things up, here's a plant powered, naturally grown and beautiful Dahlia 'Rothesay Rose'.