I've had my allotment since December and after a mountain of clearance, weeding, planning and seed buying, I finally feel on top of things and ready for the growing season ahead. Here's a quick summary of where I'm at. 
Three main 14m veg beds cleared of old structures and weeds, mulched and started planting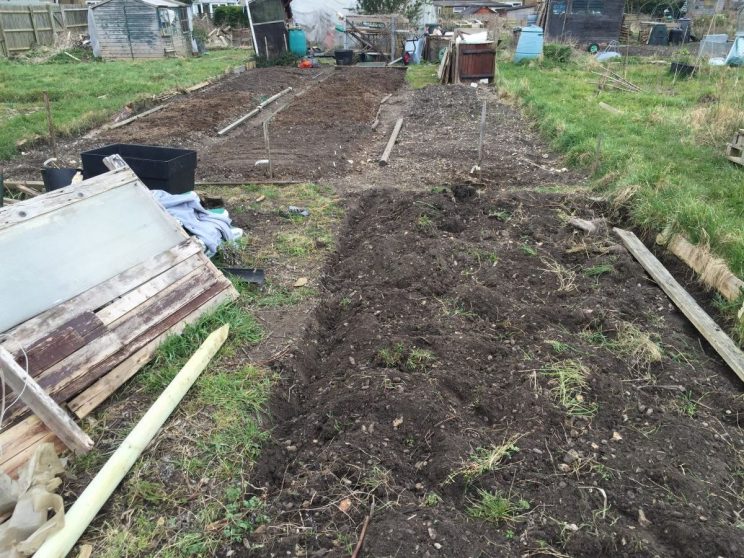 This has taken many weeks to do and I guess one of the realities of an allotment is you never know what you're gonna get on it. In my case, it had been well looked after but was covered in old timber, metal and plastic. Ripping it all down and dragging it by hand 100m to the other side of the allotment to the bonfire has been tough. It's there now though.
Veg and fruit planted
It's not all been a chore though, I've planted five varieties of potatoes, four varieties of asparagus…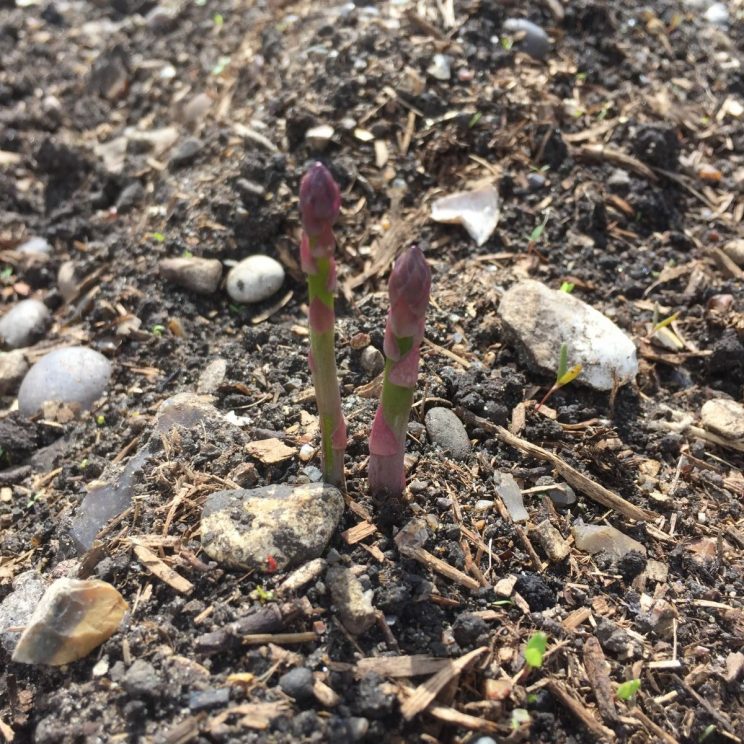 … some beetroot, spring onion and lettuce have been sown. As have peas, mangetout and broadbeans…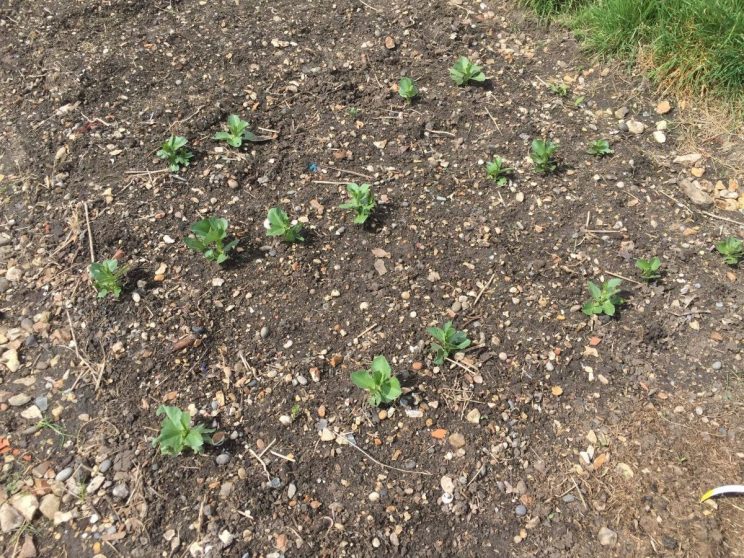 … I replanted some of the existing rhubarb which is doing nicely…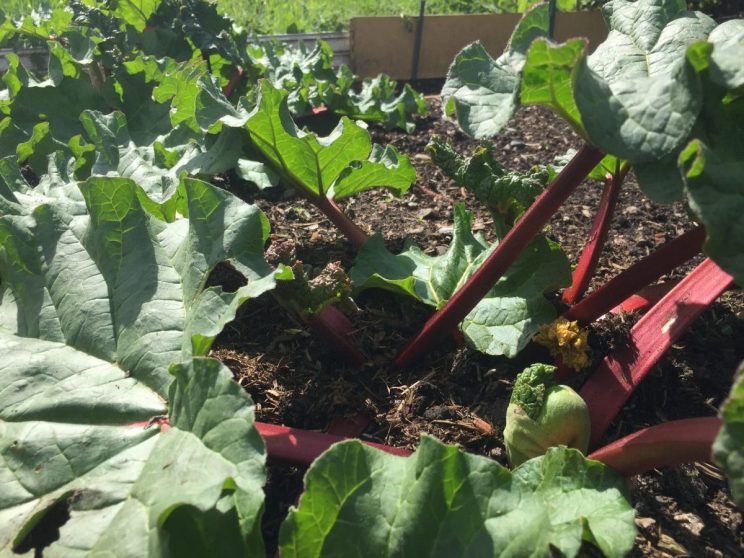 … and I've gone all out for the existing raspberries and grape vine. Removing tonnes of old support rigging (which was a nightmare of cables and rotten timber!) and creating an (almost) RHS standard replacement, with old canes removed, area weeded and new canes tied in just in time for them to start growing…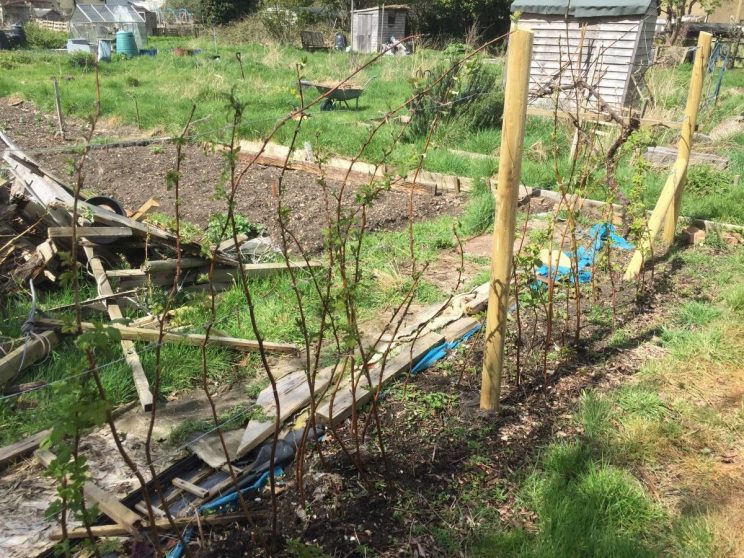 I also seem to be successfully growing lots of couch grass and bind weed but that's a challenge for another day.
Design time
I couldn't help myself and had to use some of the allotment for practicing ornamental garden design. I'm really interested in grasses, prairie style planting and plant communities at the moment. Which is what I am going to try in this bed, if I can get rid of the blasted couch grass!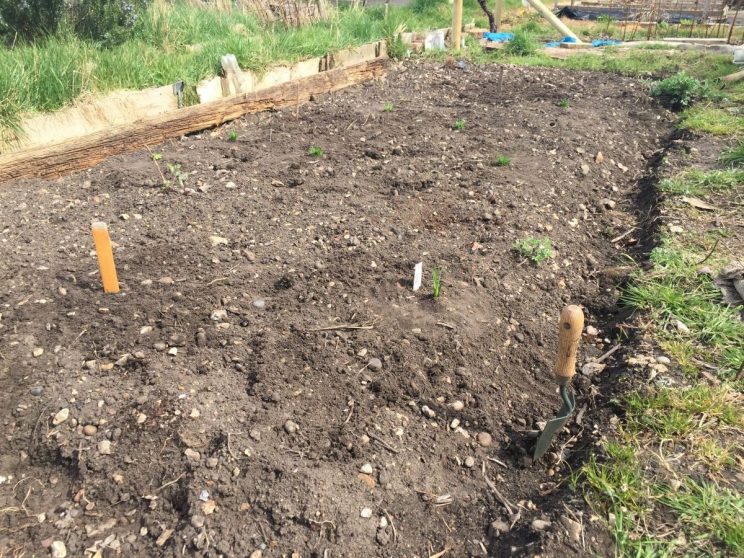 I've already planted Kniphofia, Armeria, Astrantia, Sorghastrum nutans and I've sown Papaver somniferum seeds. At home I have lots of different grasses and carex growing from seed, as well as a seed grown Cynara cardunculus. A very different look to our jungly garden at home. Exciting!
What next? Dahlias of course!!
As you might have guessed I luuuurve Dahlias. They're the best flower, FACT. Last year I grew about 25 different varieties and lo and behold, almost all of the tubers survived the winter. Some even multiplied.
So, they're all romping away in the garden now. And, in the winter I got a bit carried away and ordered another 15 cultivars because I feared I wouldn't get the tubers through winter. Eek. I feel massively guilty about this… not.
Anyway, what this obviously means is that part of the allotment is going to have to take the bulk of my Dahlias. Basically, the splurge on new cultivars I see as a necessity to fit into allotment life properly.
But first I have to find somewhere to chuck all of the rubbish from the allotment I have piled up on the only spot left.
Onto spring and summer
I'm really enjoying the allotment, the hard physical work is all part of what I wanted from it. However, I am aware I'm yet to experience my first summer with the drought, pests and diseases that will bring.
The way I see it though, the more you grow the more chance of something working. Better get planting then 🙂