Over the last few years I've been growing Leonotis nepetifolia (thanks to Jonathan Gregson for correcting the species in the comments below) from seed after first reading about it years ago in one of Monty Don's books. This year it's one of a number of plants I'm growing from seed collected myself.
Above are some plants on my allotment in 2017. I've bought seeds from Chiltern Seeds and Sarah Raven, growing them over two seasons. To date, I've found germination to be erratic although last year's from Sarah Raven had good germination resulting in seven strong plants.
How to collect seeds from Leonotis nepetifolia
Toward the end of summer the plants will still be flowering but the lower whorls will have started setting seed. They turn brown when this happens. I waited as long as possible into the autumn and then collected as many seed heads as possible, storing in brown paper bags in a cool dark place. This is to reduce moisture during storage. Be careful, those seed heads are spikier than a very spiky thing. Ouch.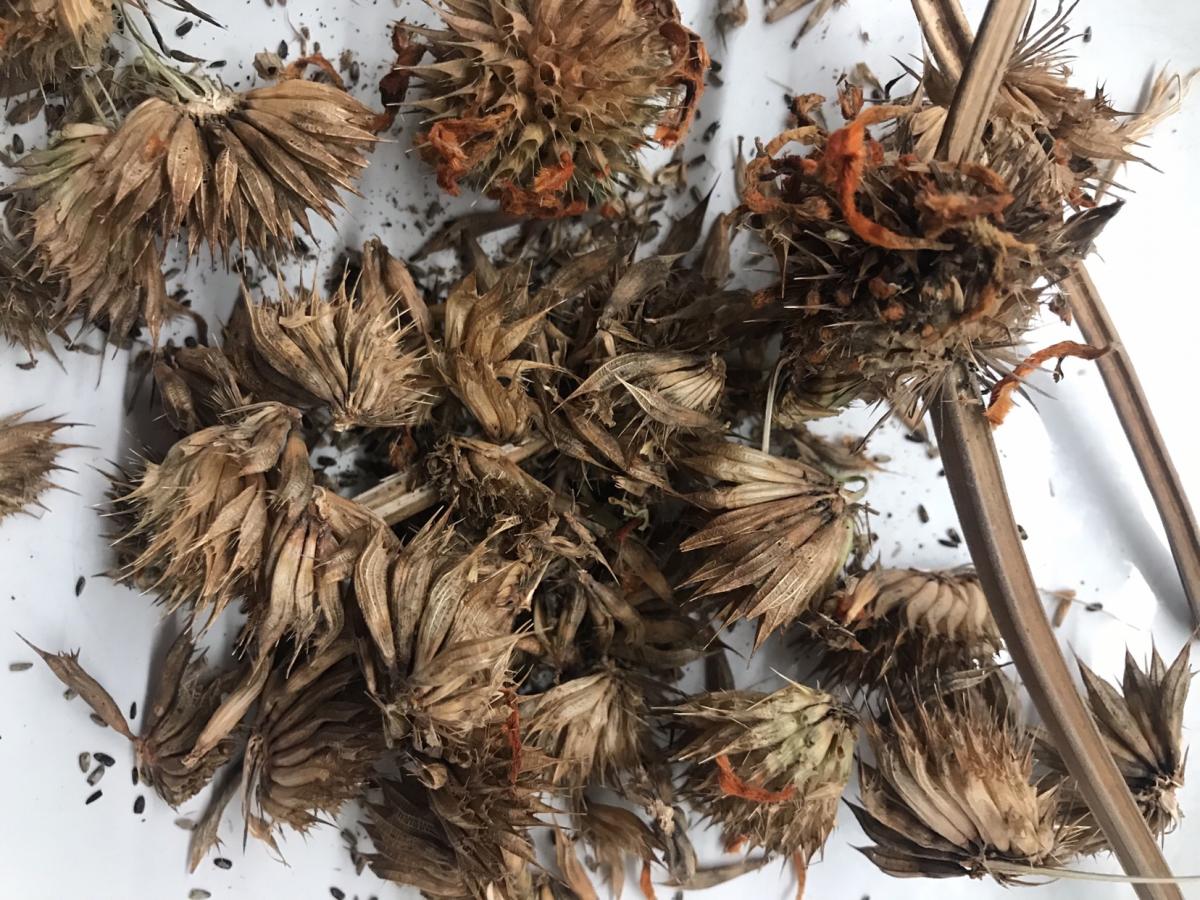 Taking them out of storage in February, it was time to separate the seed from the chaff. Some seed had naturally fallen from the seed heads into the bags, which you can see above – the tiny black seeds.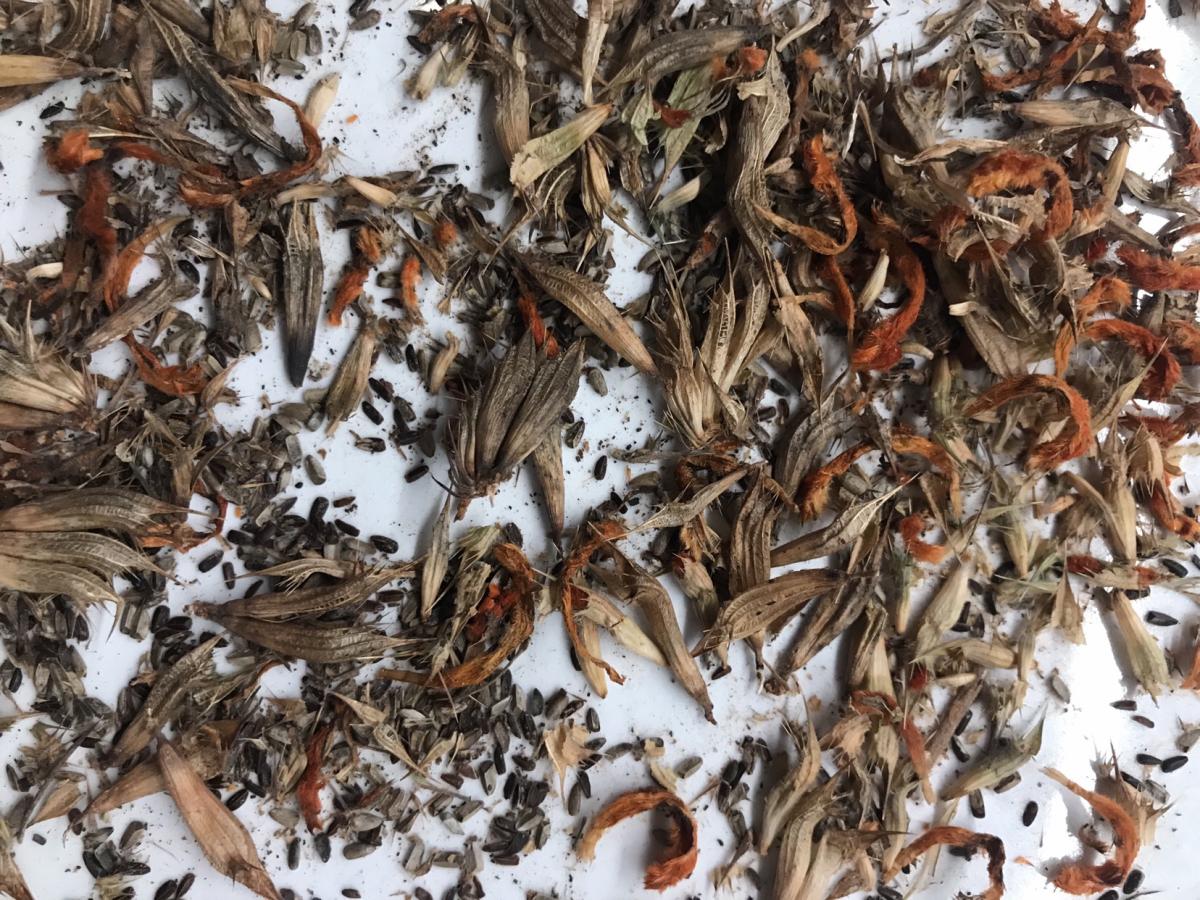 After removing the larger parts of the dead flower heads it was evident that about 3 to 7 seeds get stuck in each of the sepals. Sometimes they can be shaken out but often, it's the painstaking method of ripping the sepal open so the seeds can fall out.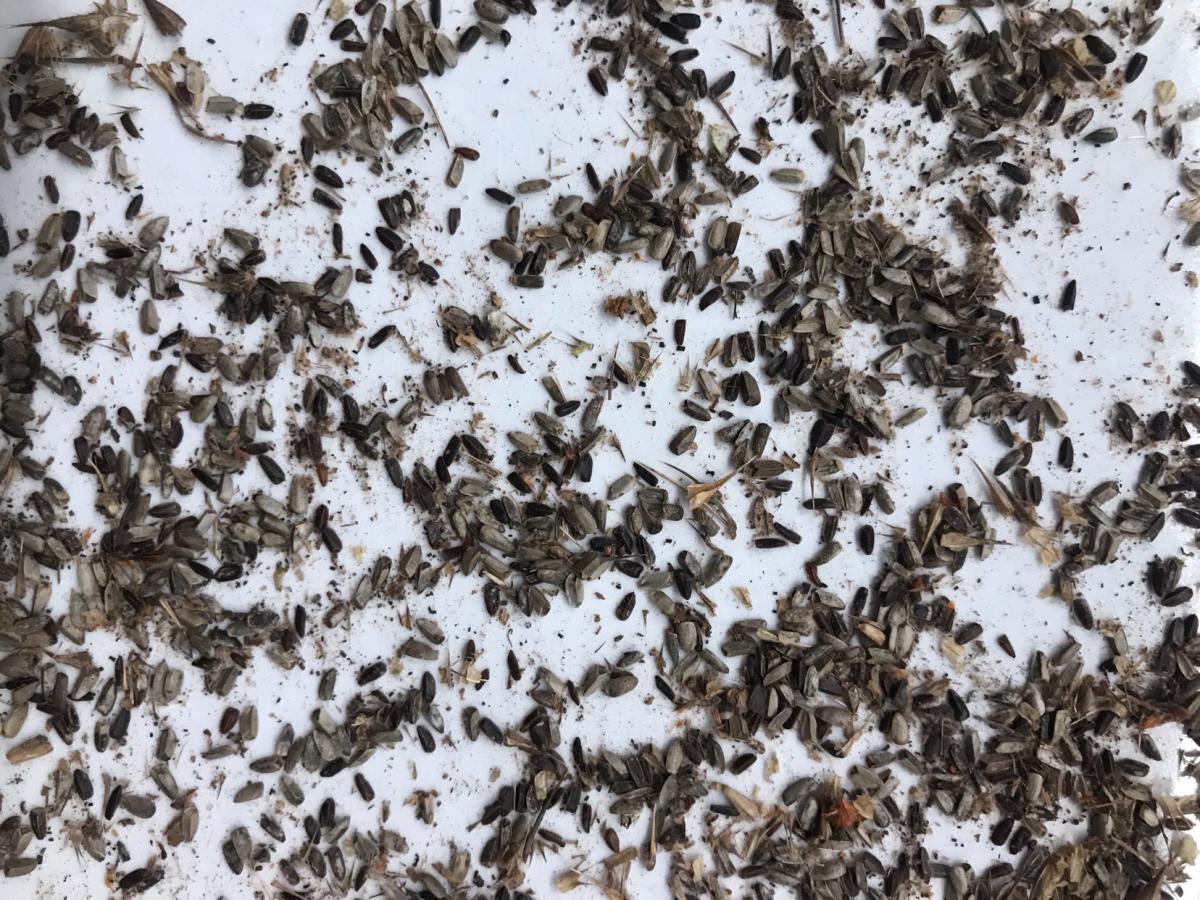 Eventually I managed to get about 300 – 400 seeds from only five or six seed heads. I haven't worked out how to remove the finer bits of chaff yet, probably with a sieve.
I'll be sowing some of these now – and will have a lot of excess seeds. The big question is will they grow? Well, I shall let you know!