I'm on a mission to grow as many different species and varieties of plants as possible to help with my RHS Level 2 studies. While I am drawn to plants that look good for a designer look, I also want to grow some vegetables, but to fit into our garden, that means they need to have style. So I'm going to start this 'Designer edibles' series to highlight veg I've grown that is also ornamental, fitting in with a beautiful design.
First up, the early pea, Pisum sativum 'Meteor'. I have been pleasantly surprised by my first ever batch of peas. This early cultivar is planted in autumn or spring, cropping in late spring/early summer. It's dwarf, and its compact, lush leaves look great early in the year when nothing else is growing. But wow, those flowers!  Stunning pure white with a hint of green.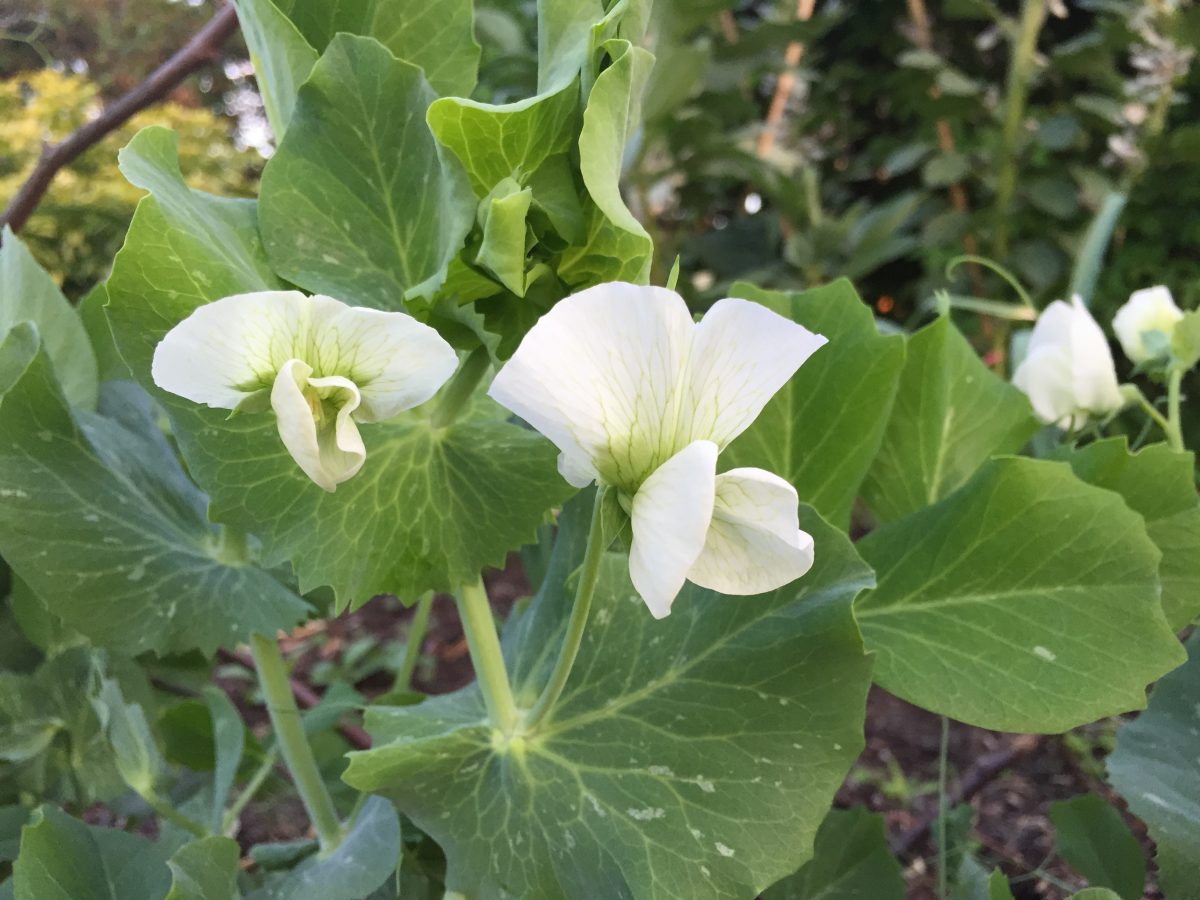 Someone actually asked me if the ones growing in my raised bed in the community garden were sweet peas.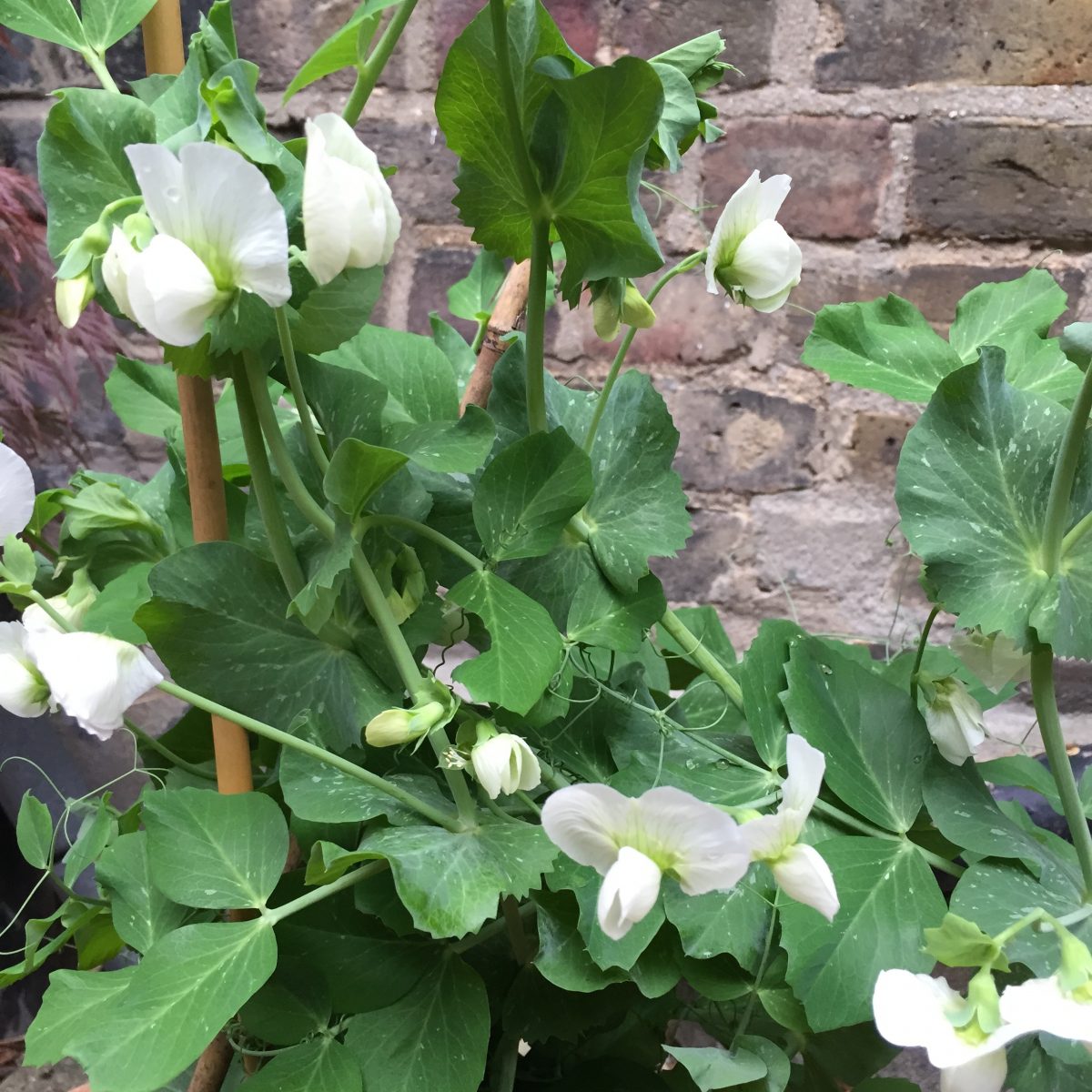 These photos don't do them justice really, I'll certainly grow these again next year as part of the ornamental 'white garden' ahead of the vibrant summer months.