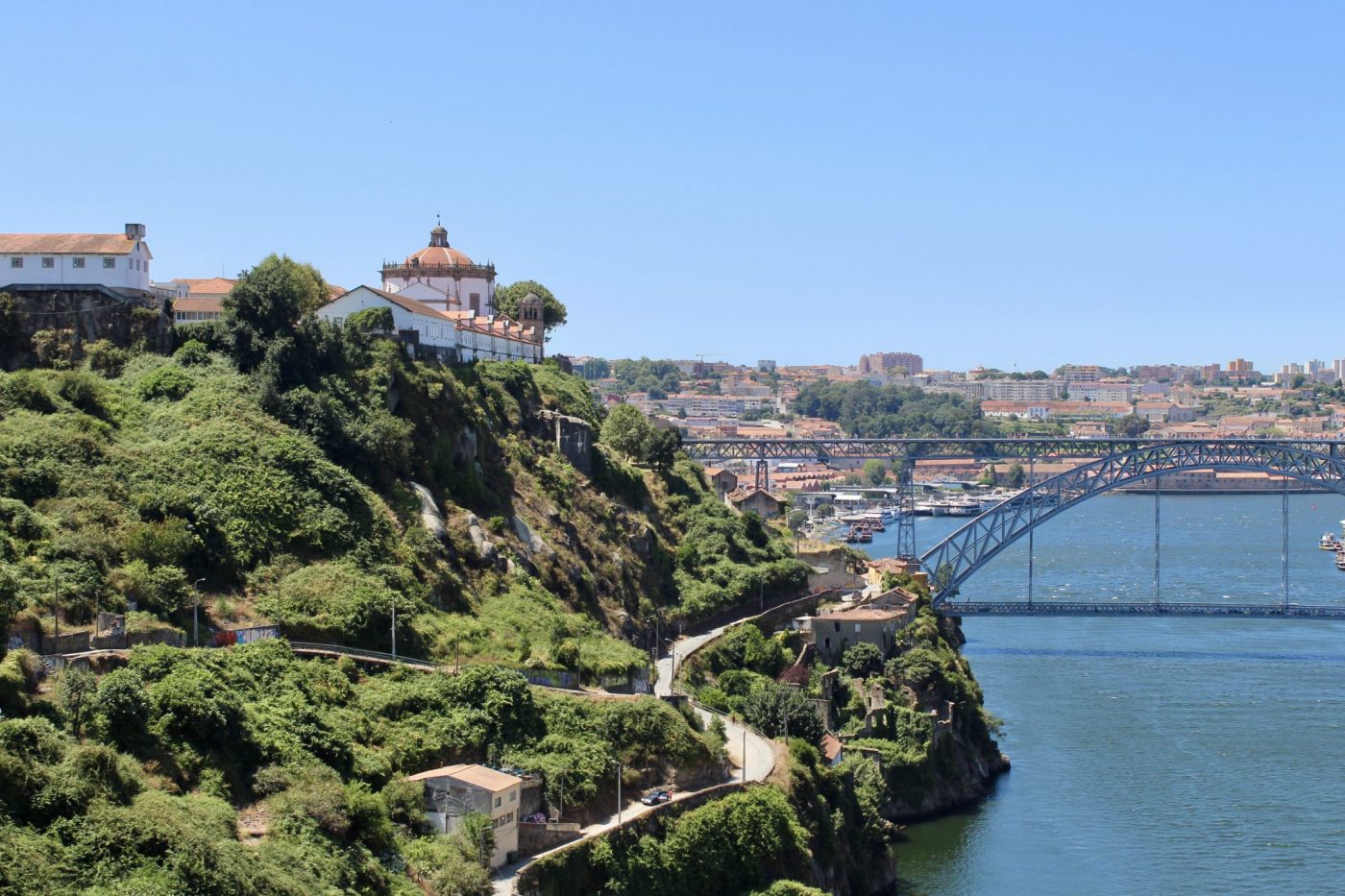 Chris and I have been staying in Porto, neither of us having been to Portugal before. An old but very modern city with the river Douro at the heart of this steep medieval port – unsurprisingly where the drink port originates from.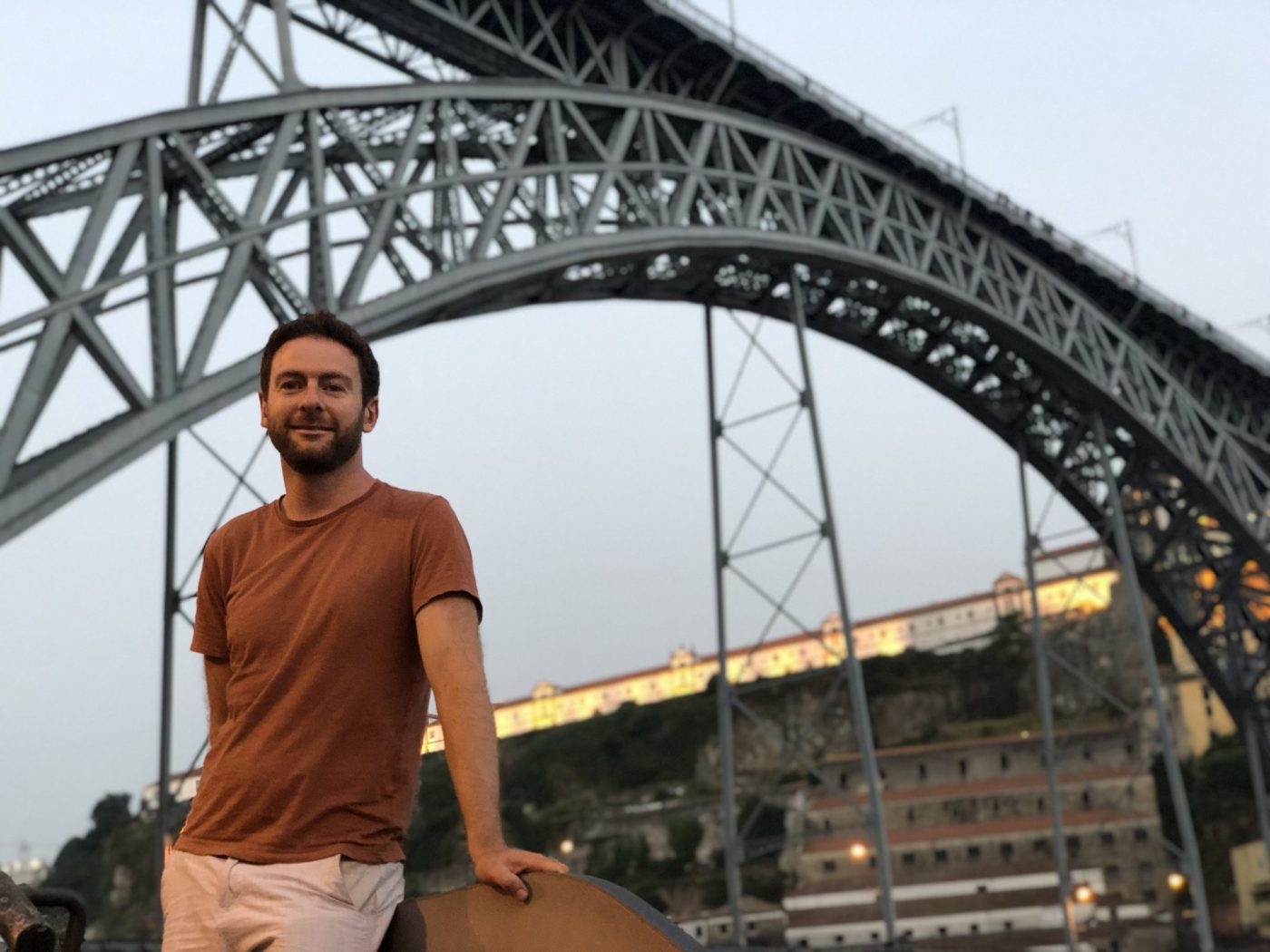 Our first impression is that of an exciting, stylish and ever evolving city.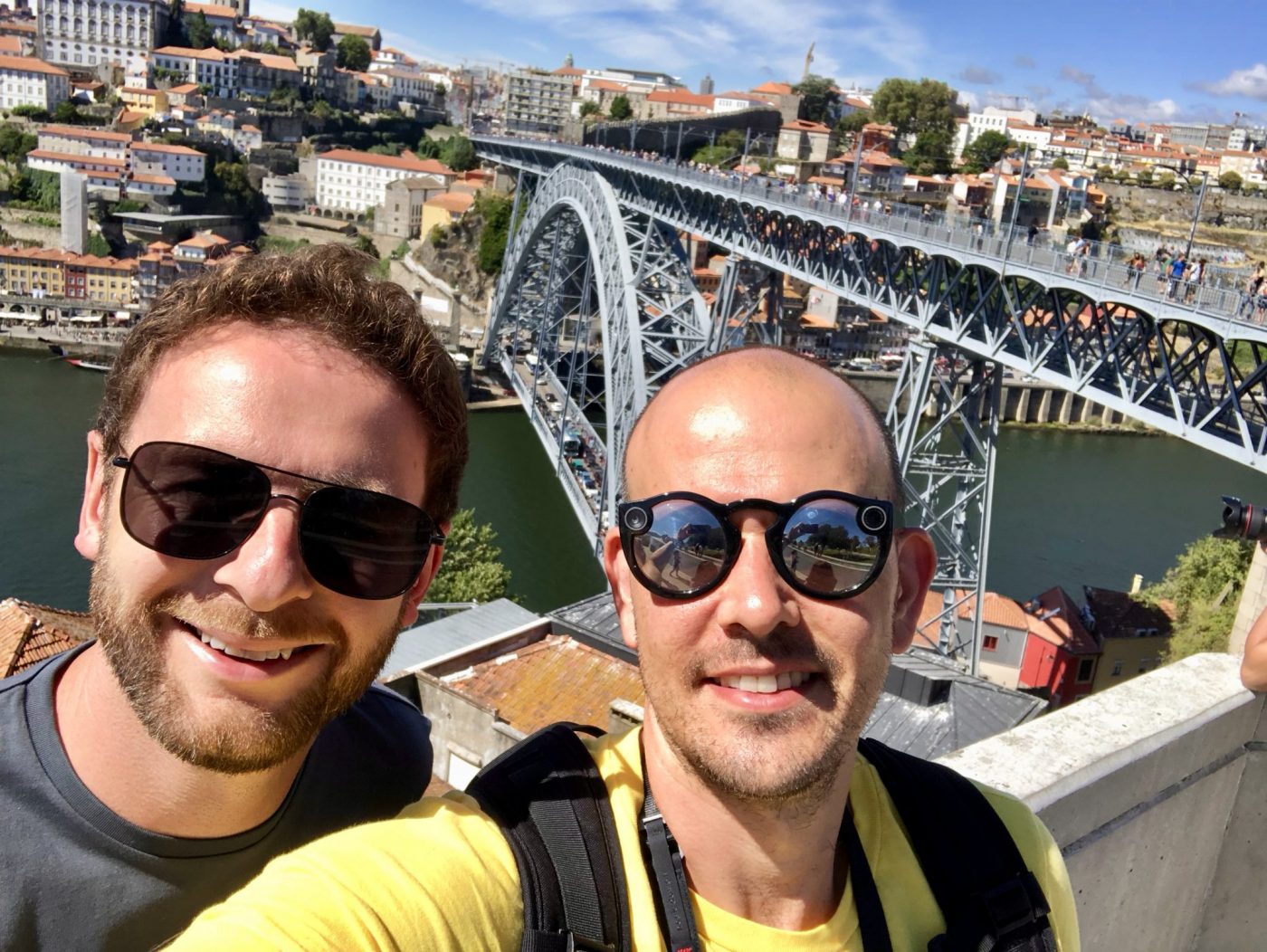 Oh, and that it's hilly, very hilly! Walking from one road to the next is a workout in itself.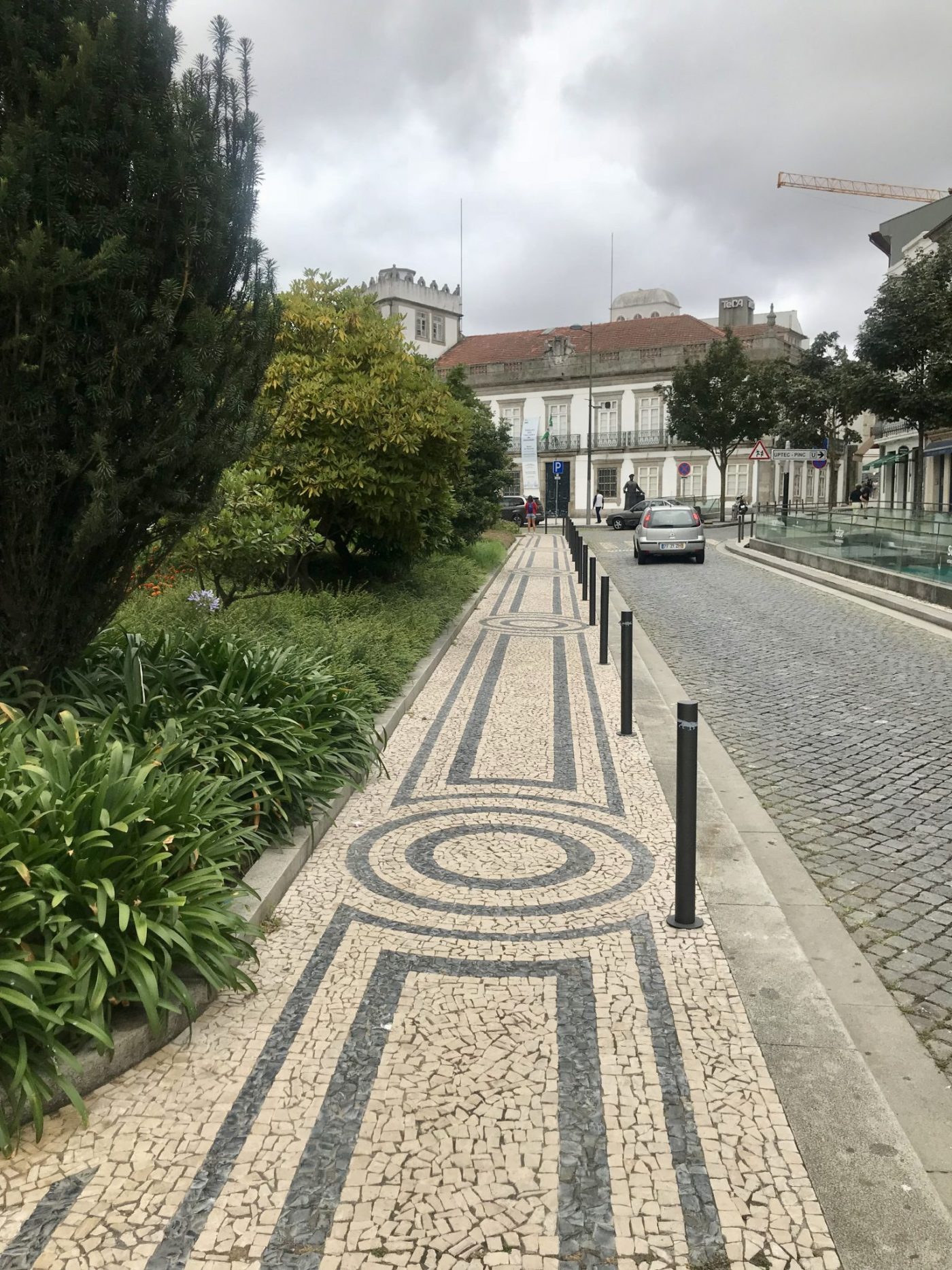 Thankfully the sloping roads always have something to look at. Tiles and stone are used to create pattern and design everywhere.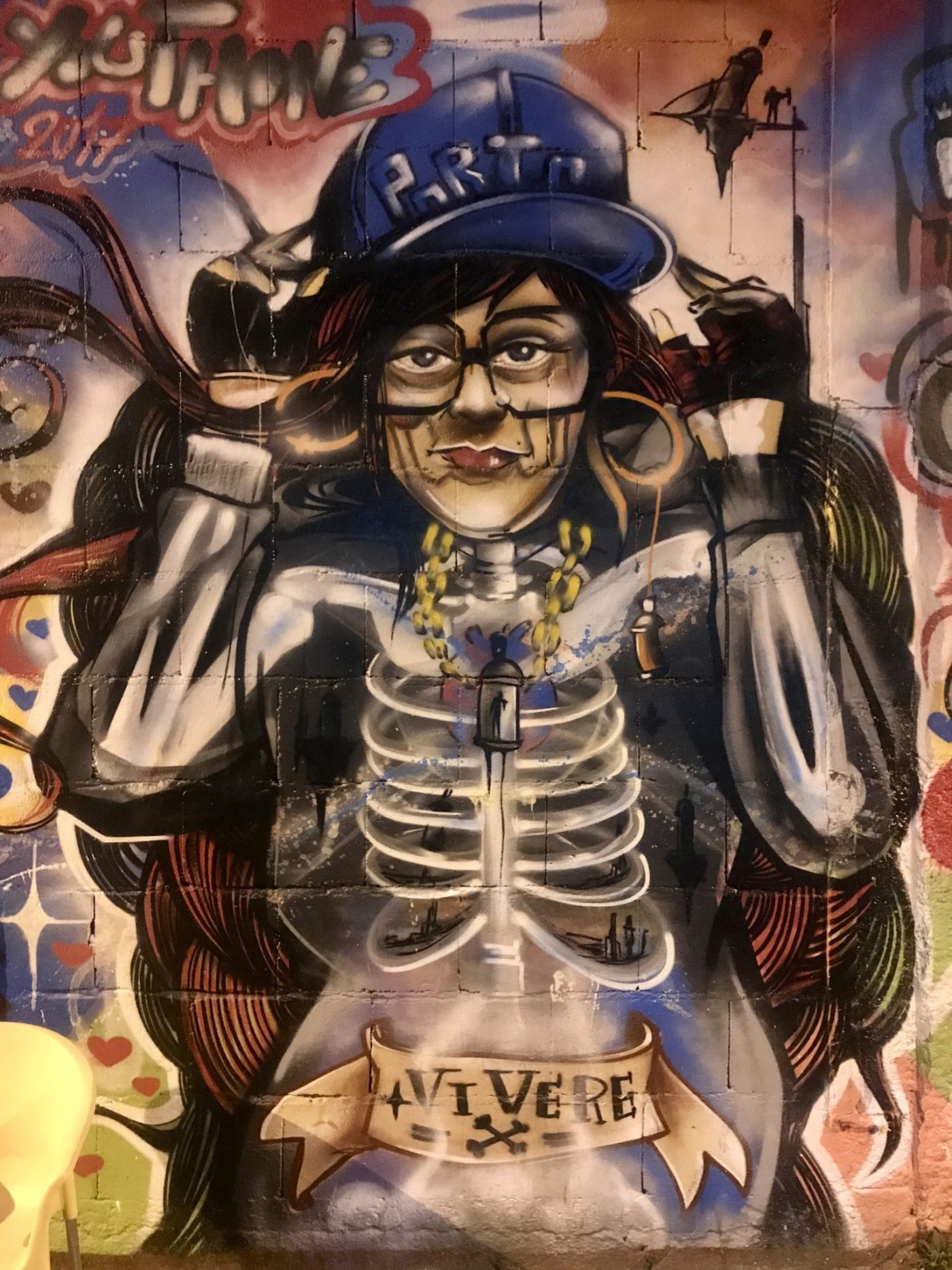 While street art is taken to the next level, turning the walls into canvases for hundreds of artists.
And of course we came for the azulejo tiles seen on so many buildings.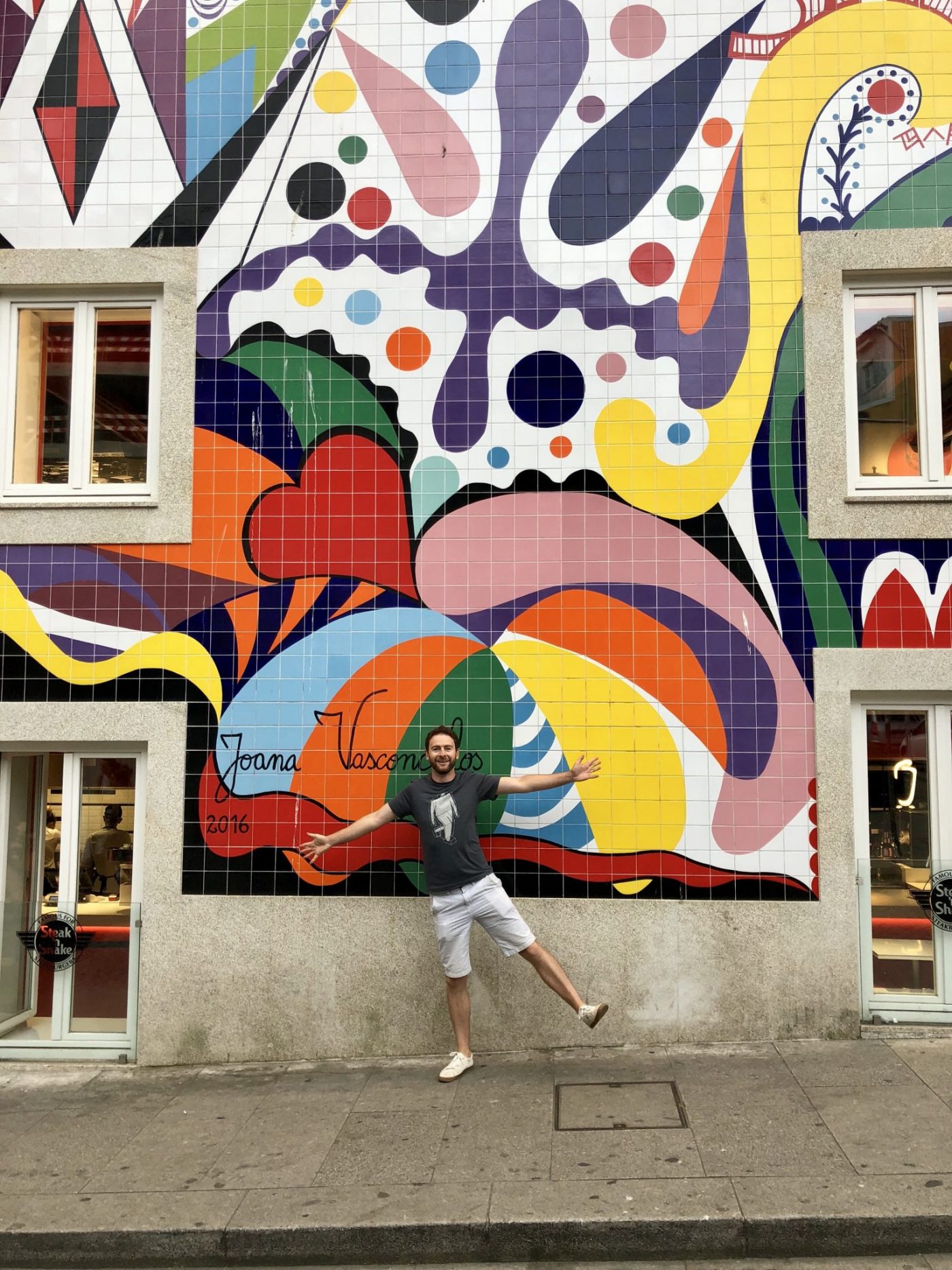 All of this contemporary design and art meshes perfectly with old architecture. The unifying link, to me, seeming to be attention to detail, skill and constant high quality – an eye for making it work.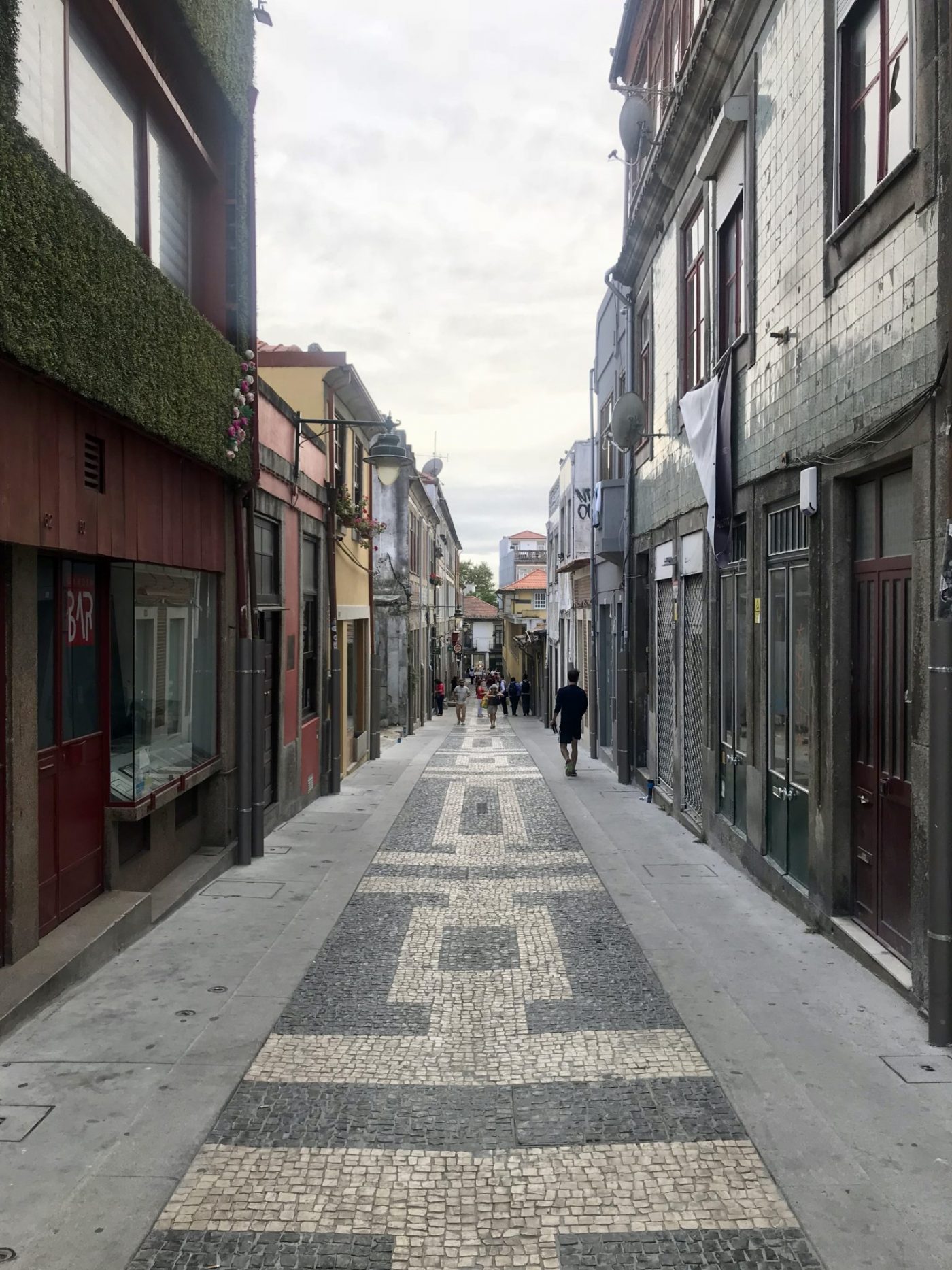 Art is allowed to flourish on every corner.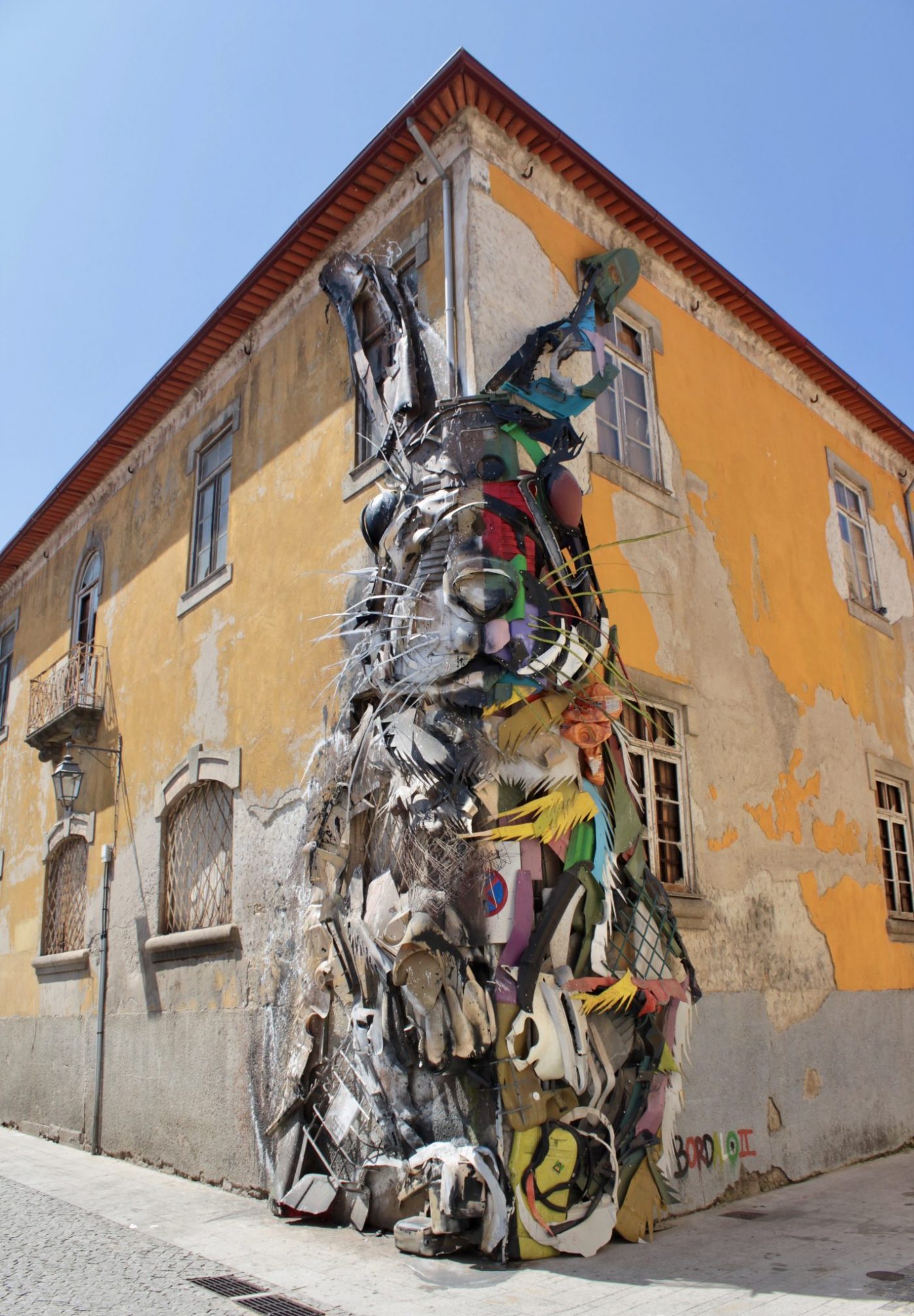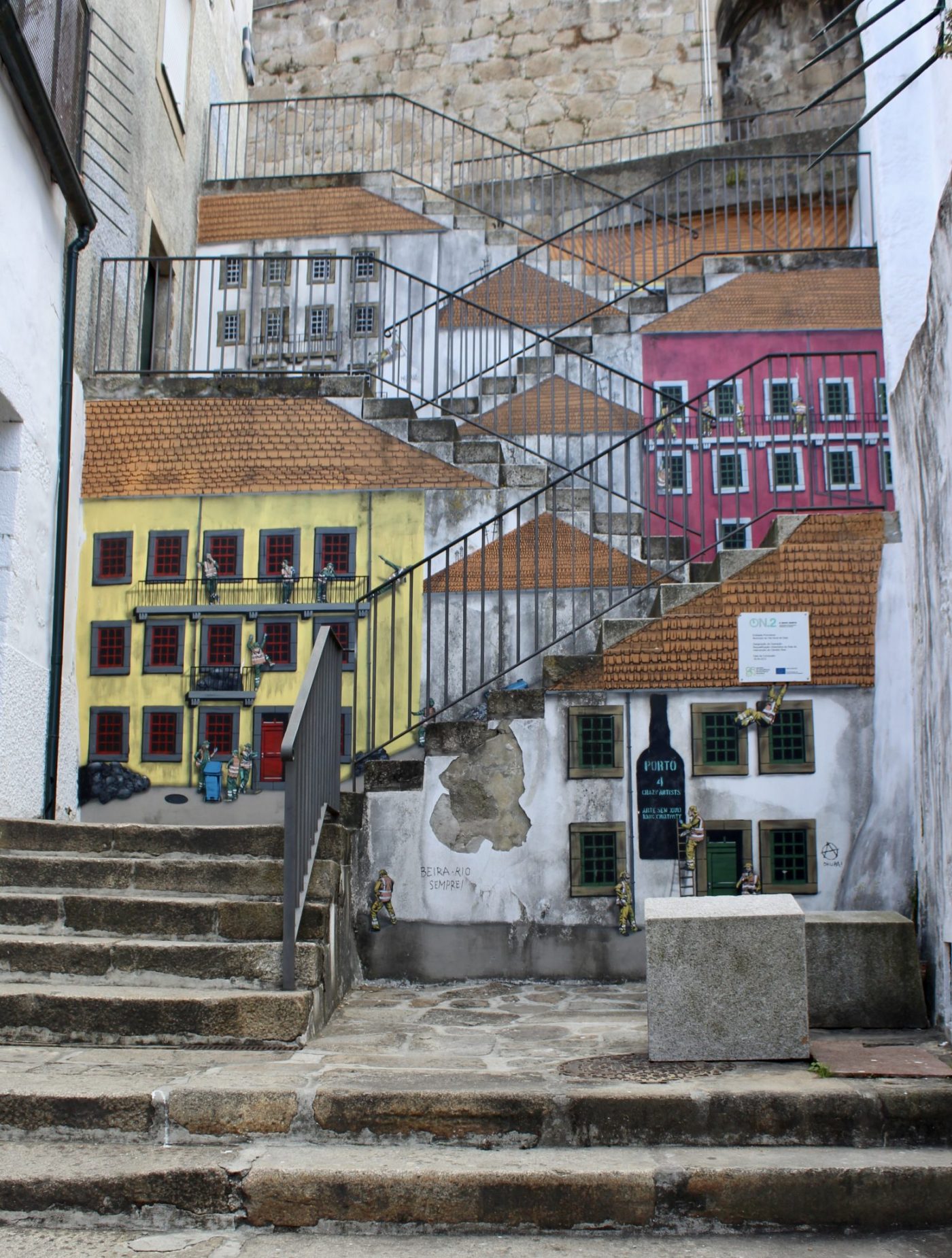 It's an interesting city where new restaurants and shops sit immediately adjacent to the facade of a derelict plot of land. Ipomoea impressively (though invasively) swamps vertical spaces wherever it can with its iridescent blue-purple.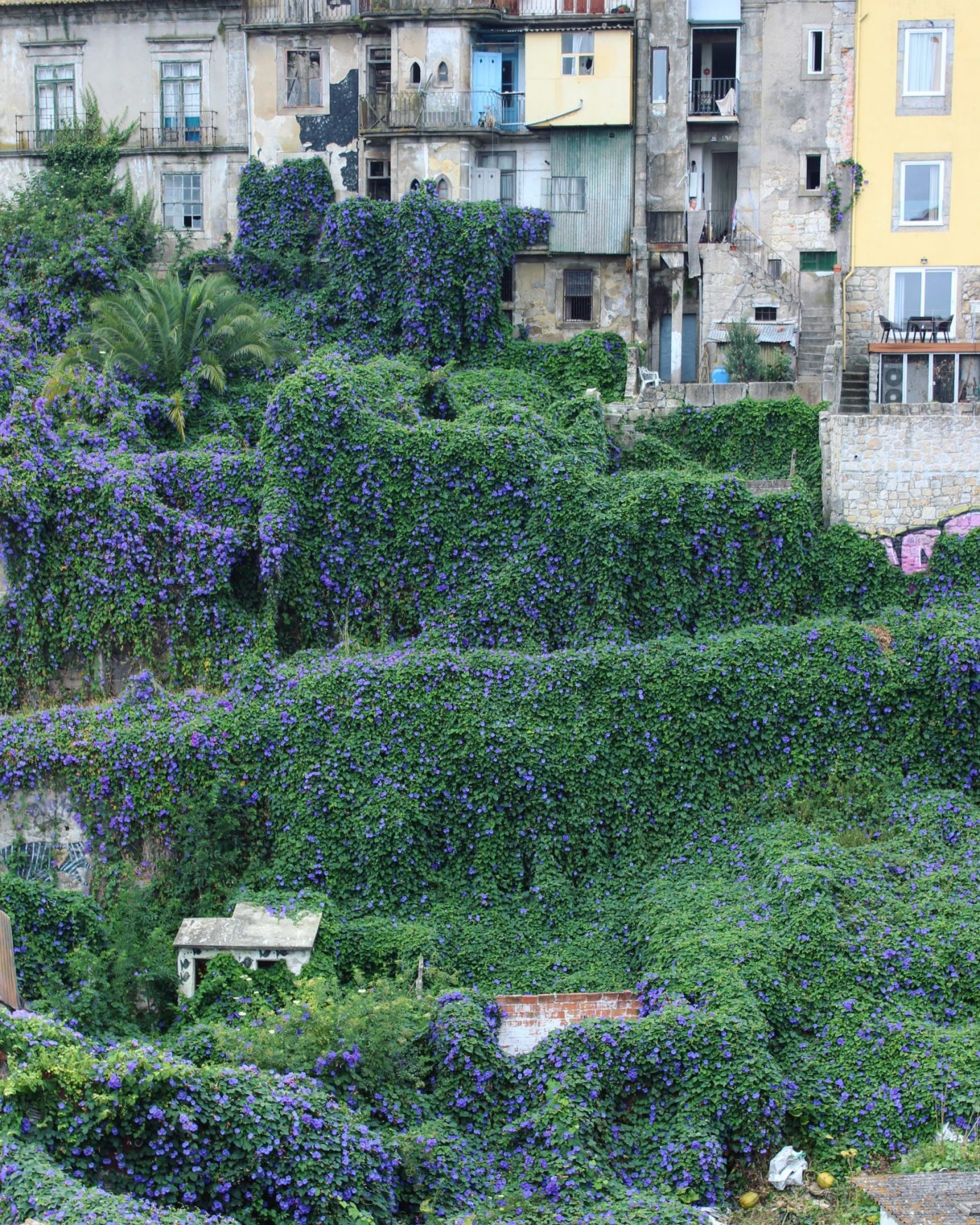 It's the same story on every single street, a combination of refurbished perfection next to neglected gaps.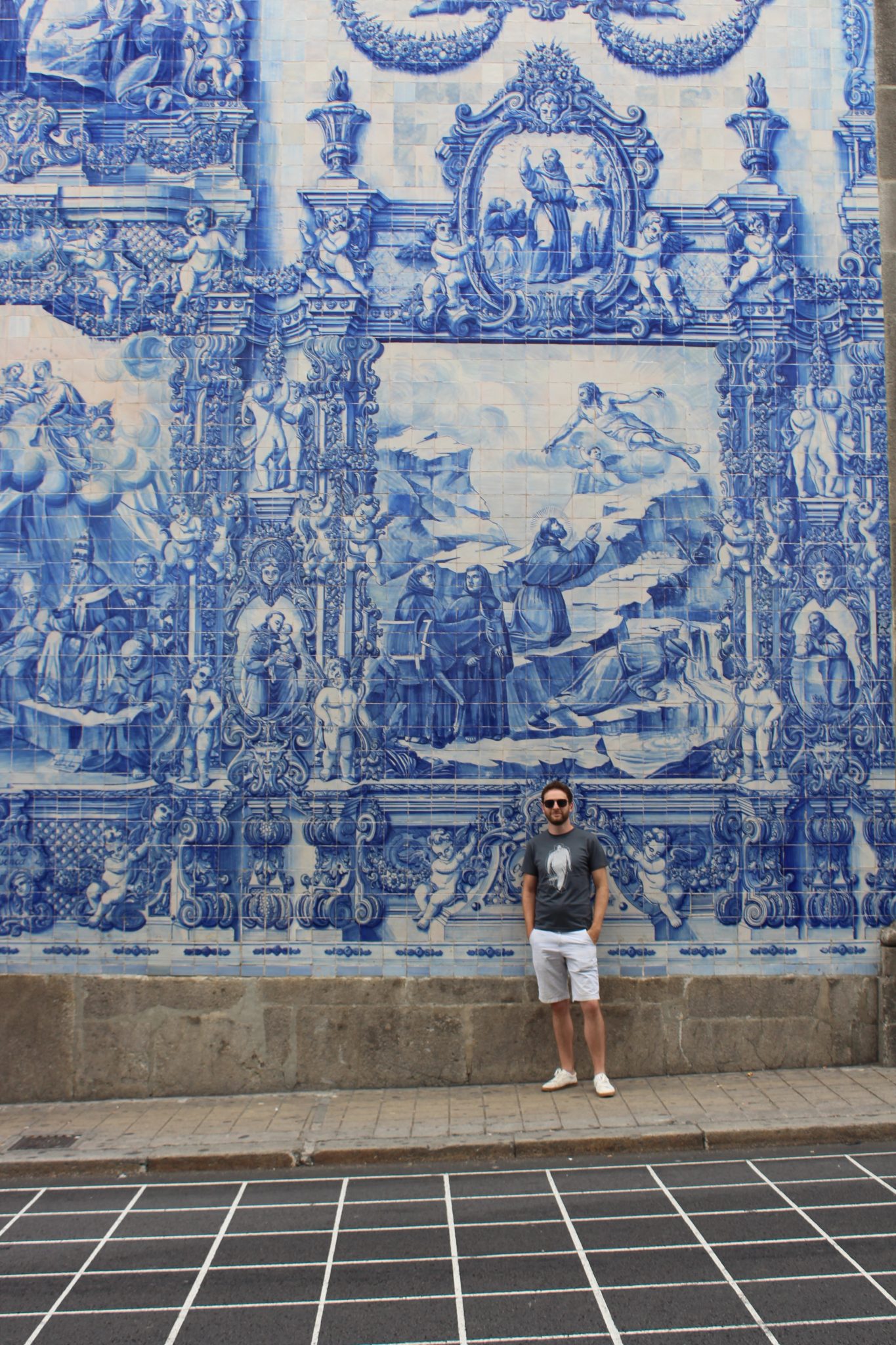 Churches with painted tiled walls hundreds of years old and medieval homes mix happily with ultra modern shopping strips, one sitting beneath a roof terraced olive grove.
Food and drinks experimental wherever you go and, in our experience, more often delicious than not.
Of course, plants play a pivotal role in a way somewhat different to what we know. Yes, exciting is the word.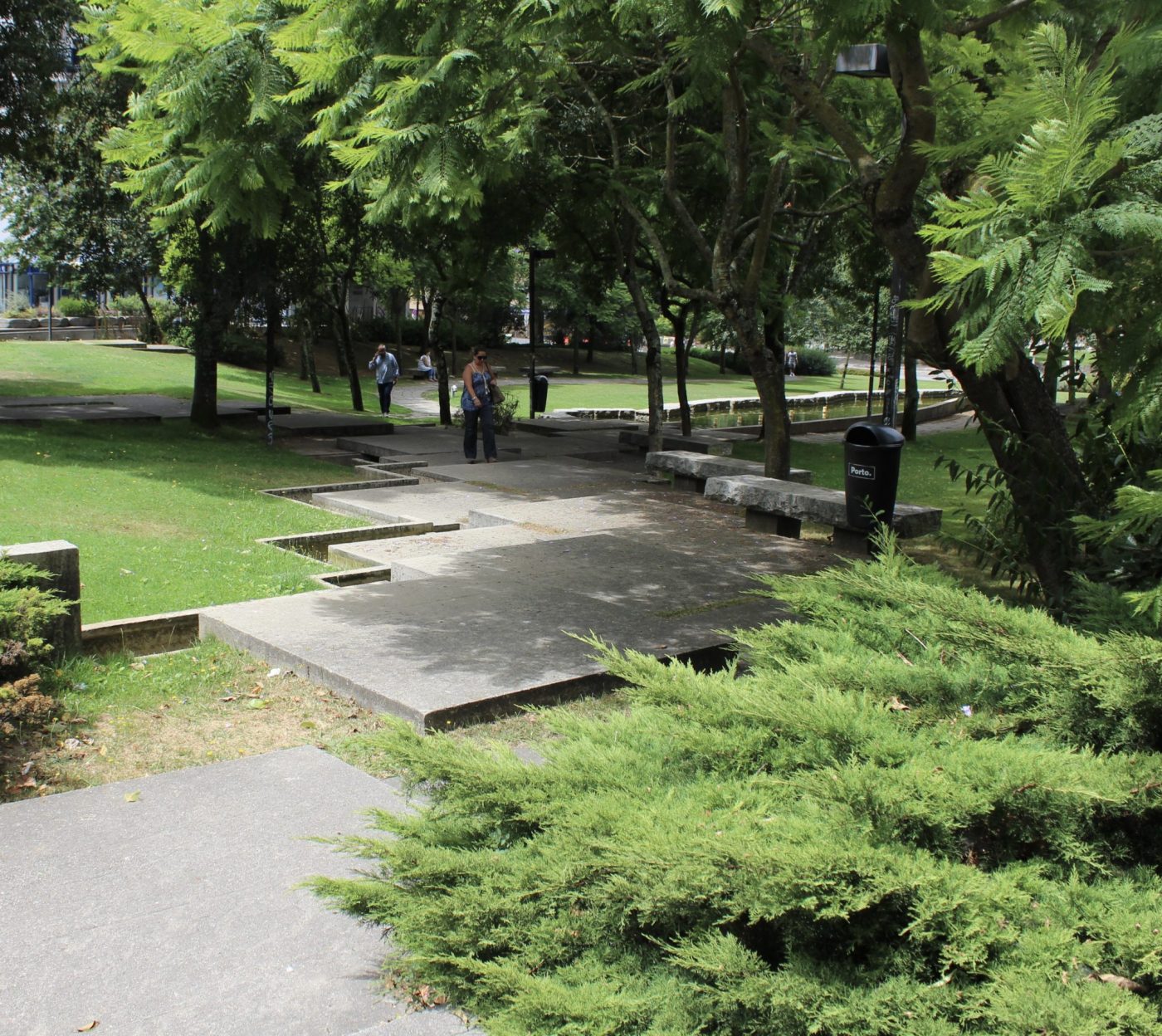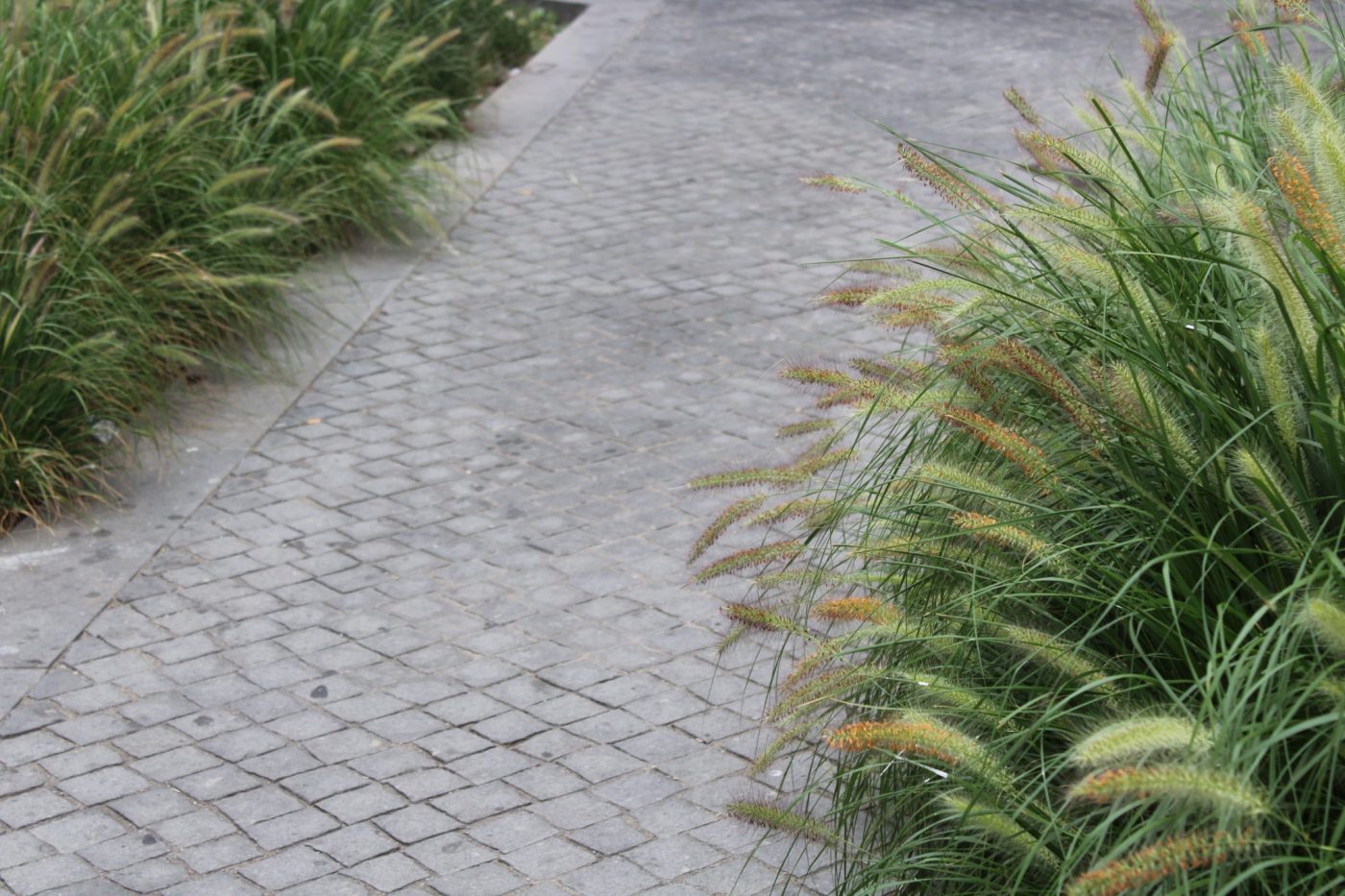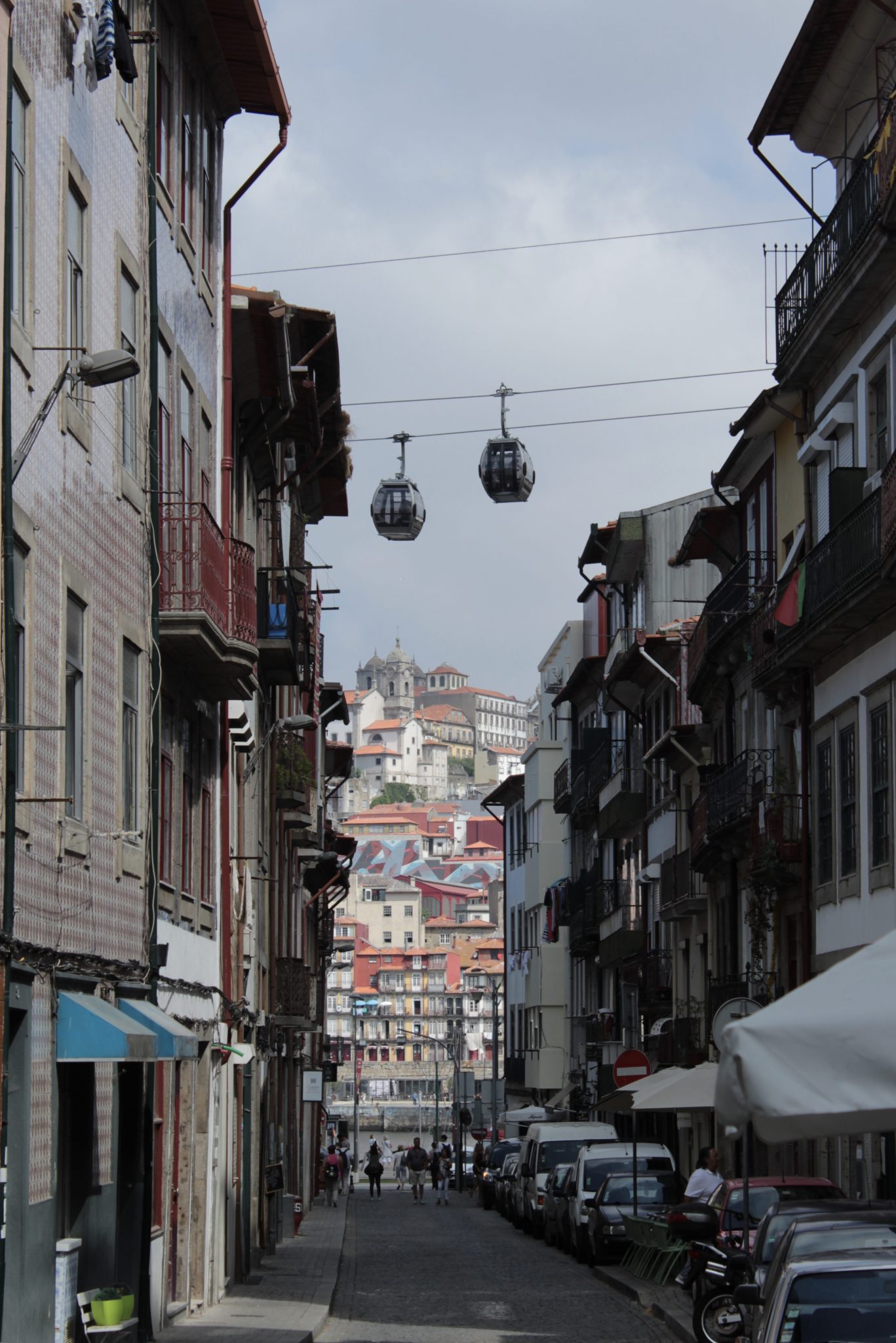 Design and creativity feel woven into the city's fabric by its talented residents. Not only recently but every new generation has added a layer of beauty to this patchwork quilt of life.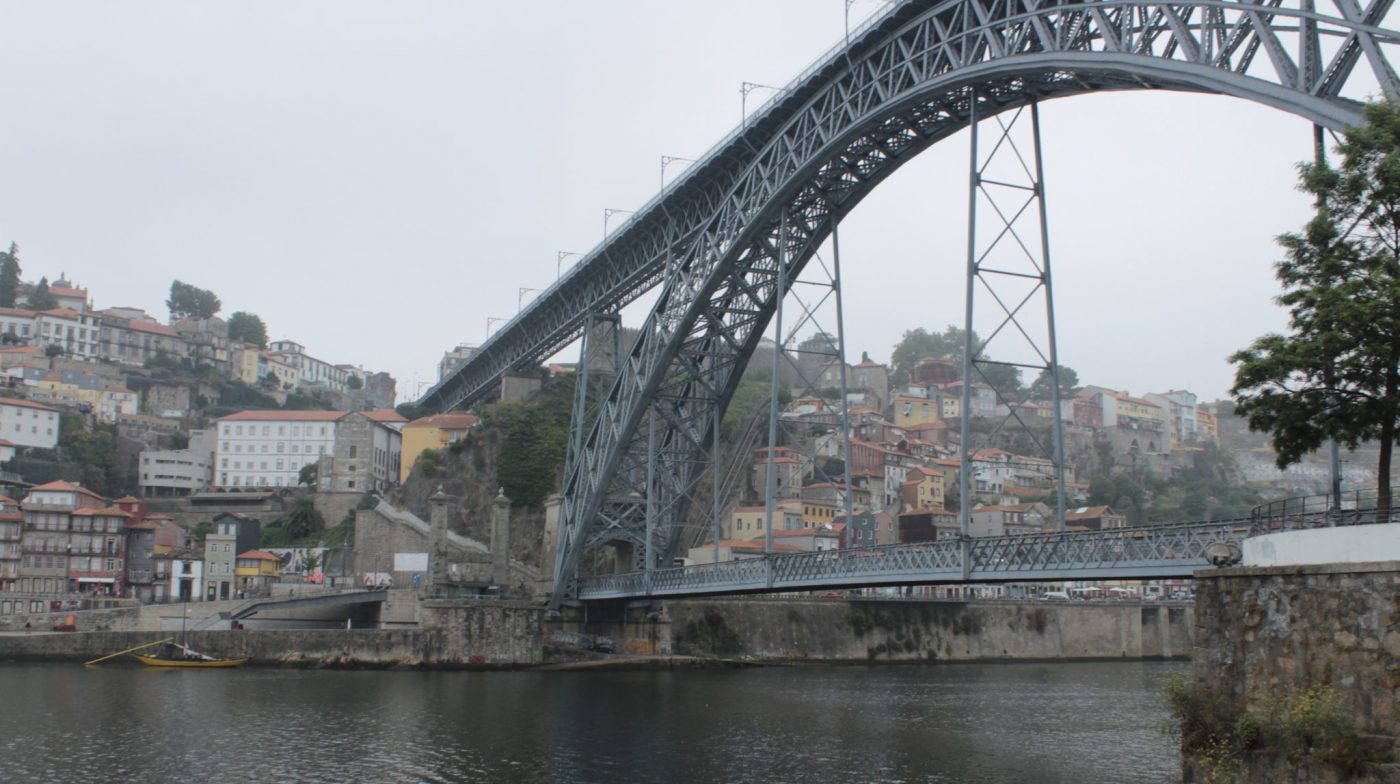 Along the Douro are seven impressive and high bridges linking the city's upper levels. The Ponte Luis bridge (above) is the main landmark. Double levelled with only waist high barriers, walking along feels perilous for us mollycoddled Brits.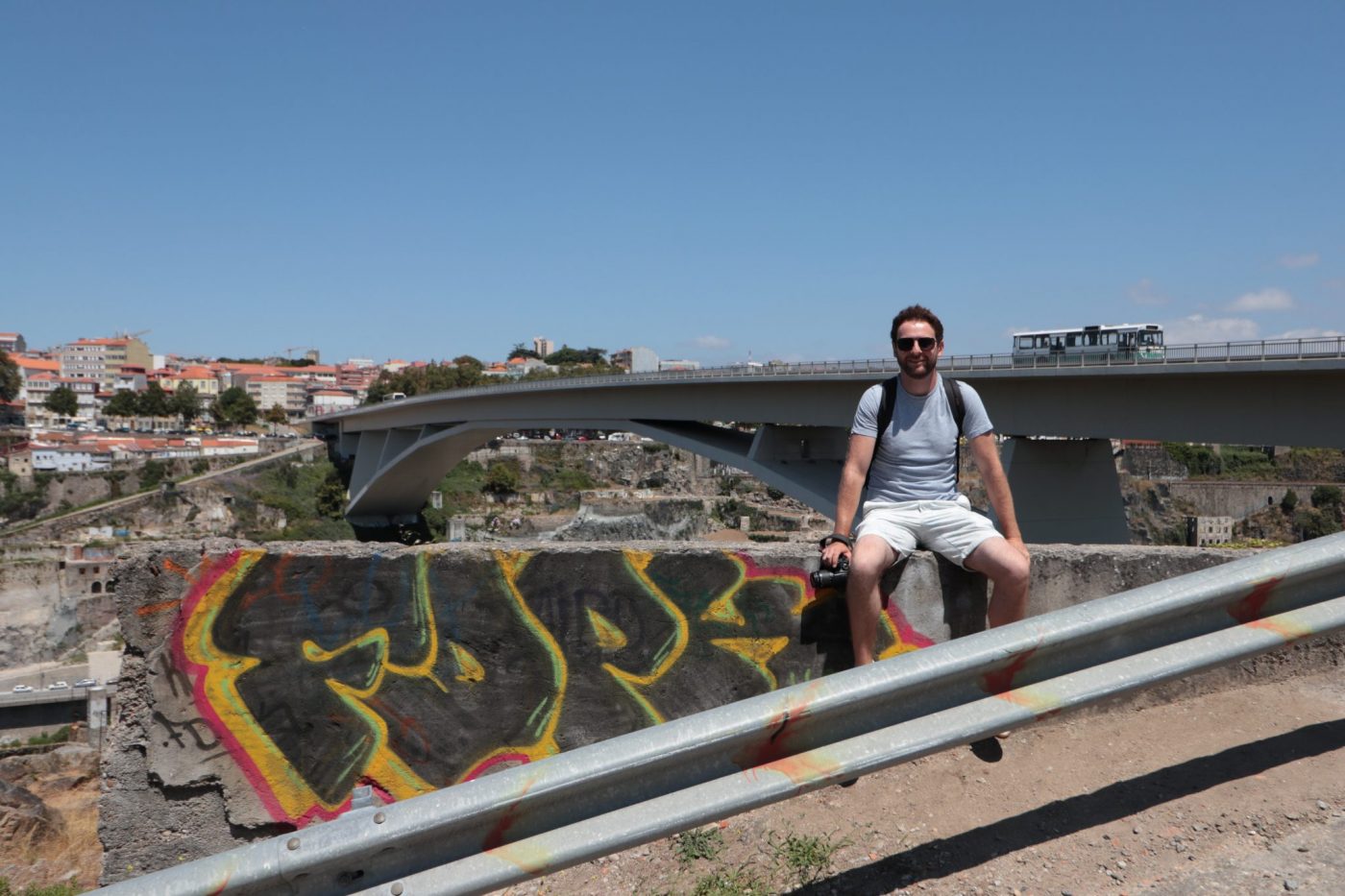 Beautiful though it was, I was personally drawn to the more brutal Ponte Infante D. Henrique further inland with the other bridges zigzagging behind it.
The many empty buildings provide space for creativity, street art here really is art with actual talent.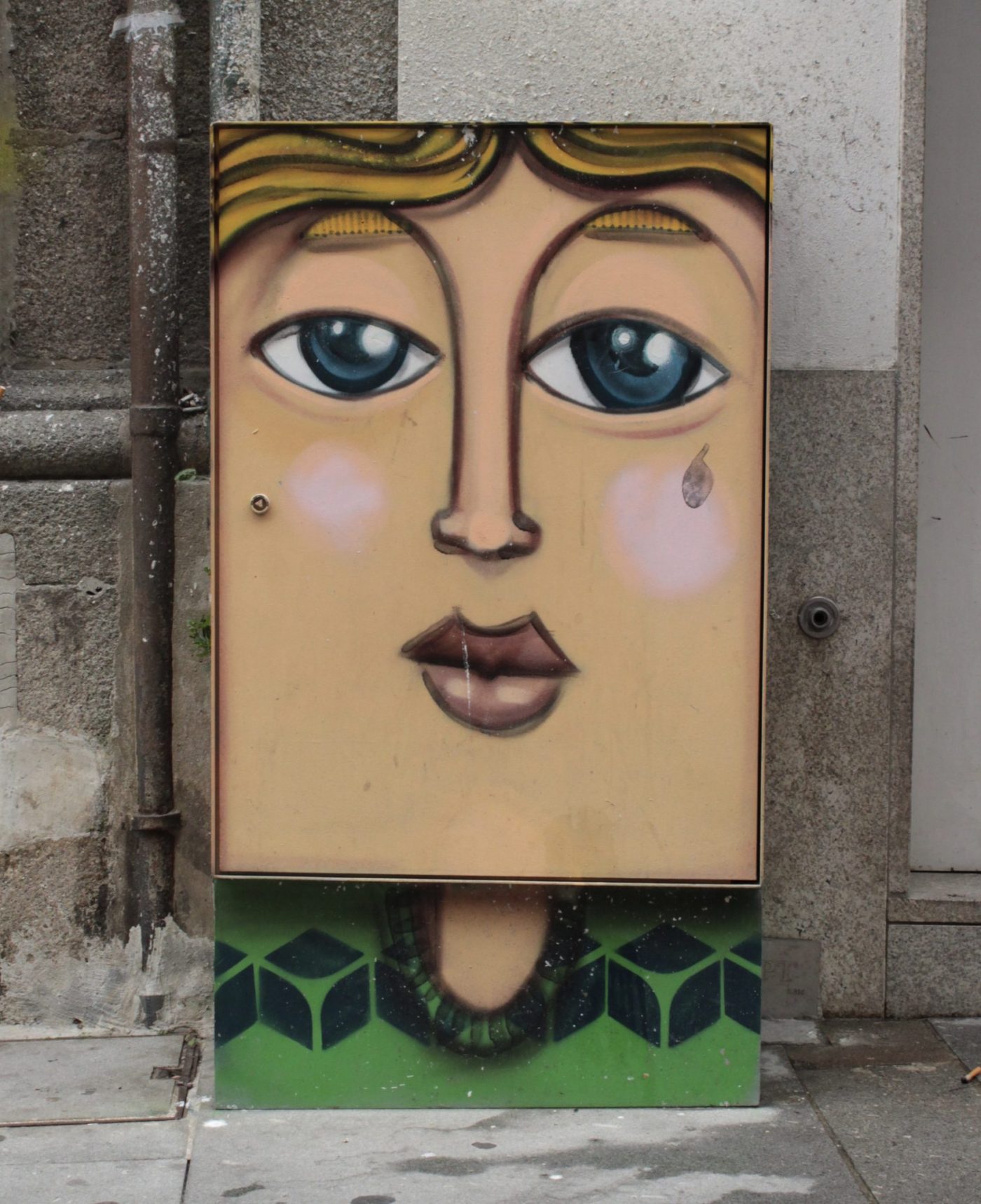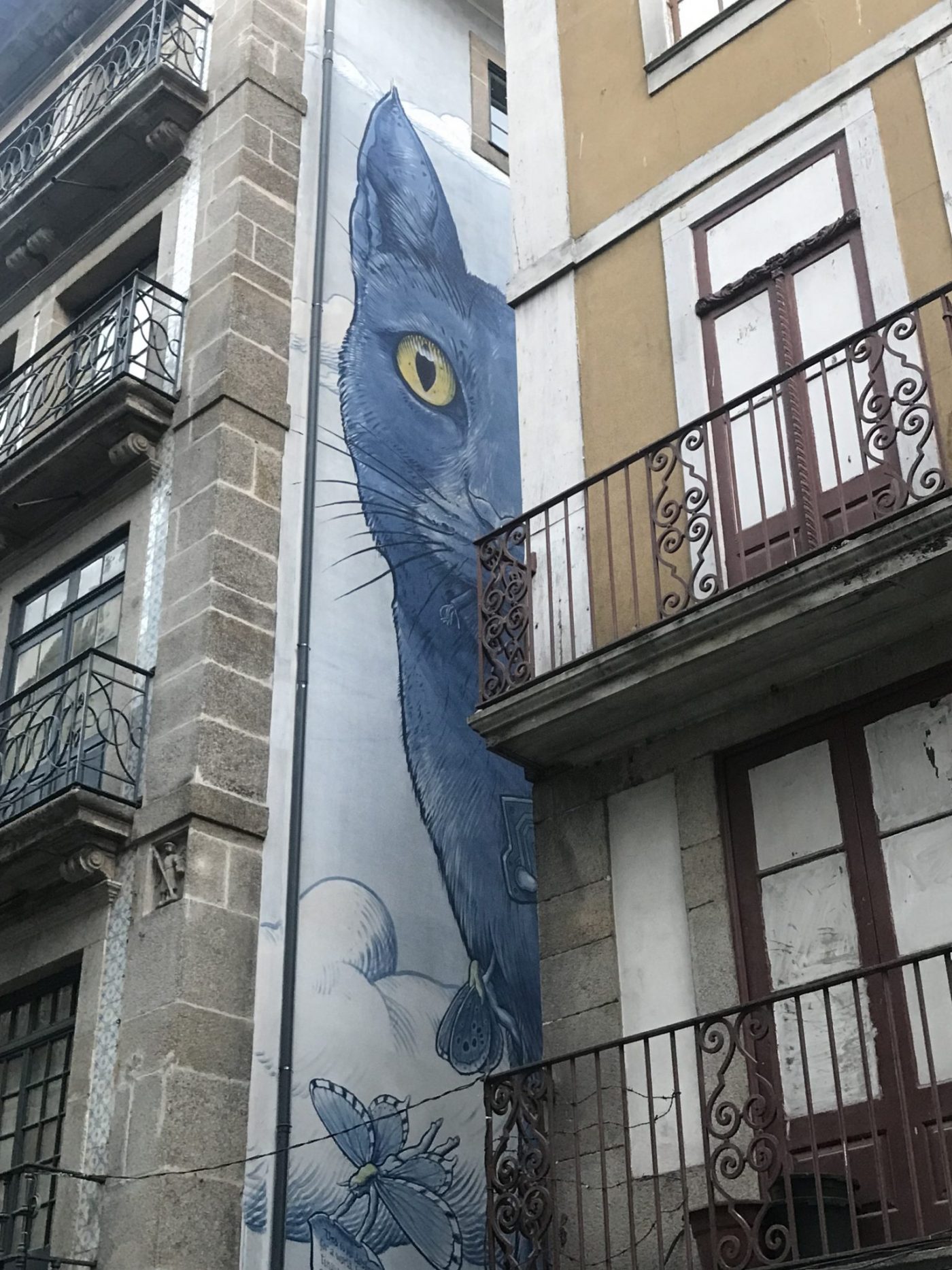 Clearly rents are affordable enough for an ever changing sea of small shops and restaurants to present their best offerings to the new influx of tourists. Quality isn't something that usually shines in a popular city but here you're washed in it.
Abandoned working plots of land
As a gardener and imagined post-apocalyptic scene adorer, I couldn't help be drawn to many patches of land once clearly gardens now left to grow over. Many, intriguingly, with a fig tree growing in the middle.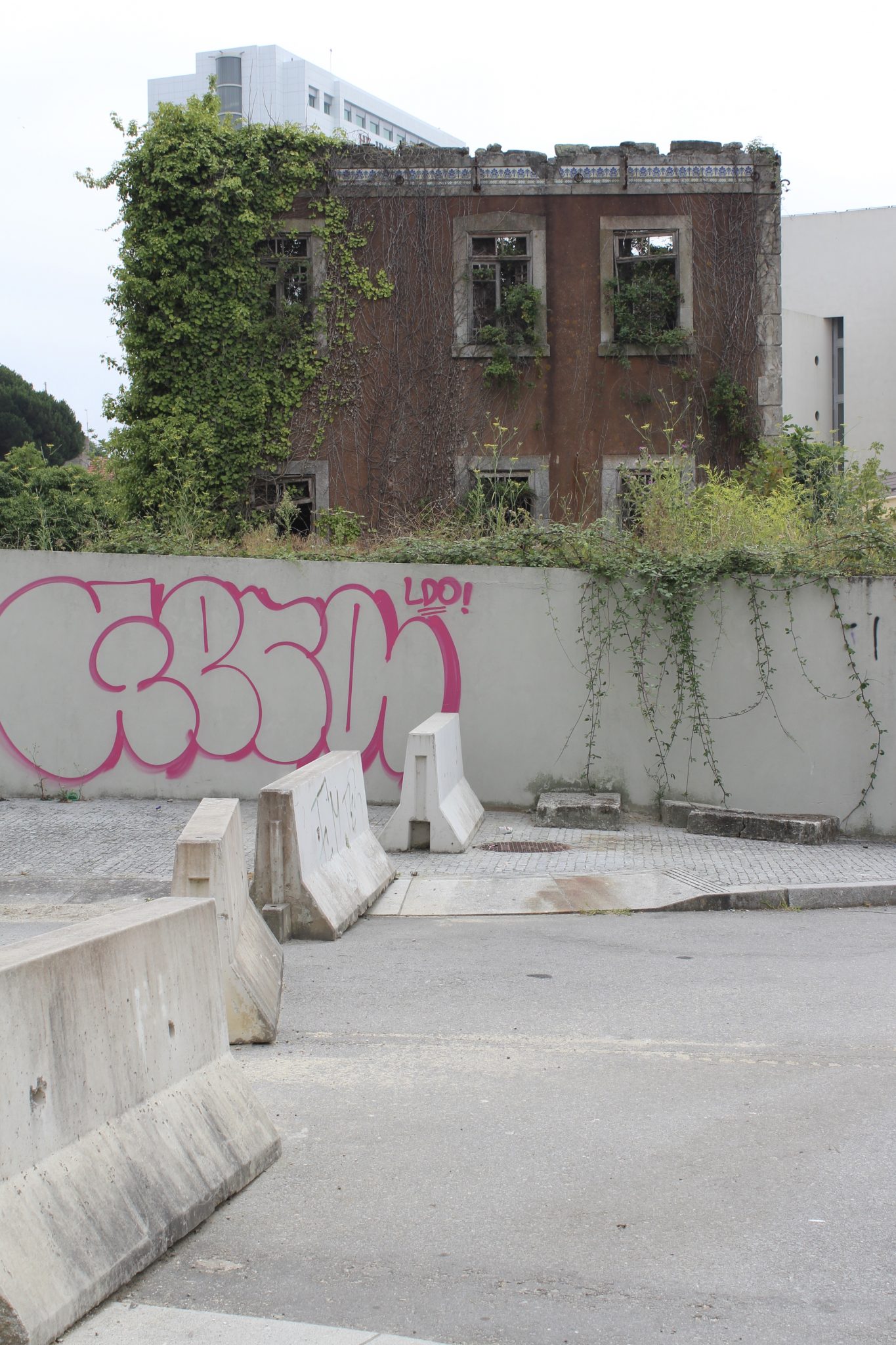 Often the abandoned gardens had leftover garden furniture and even ordered plants of old vegetable patches still showing among the weeds. One tiny garden across three or so levels overlooking the River Douro was a romantic vision momentarily lost beneath the city's invasion of Ipomoea vine. I wonder what has happened in the recent years for this to happen to so many plots?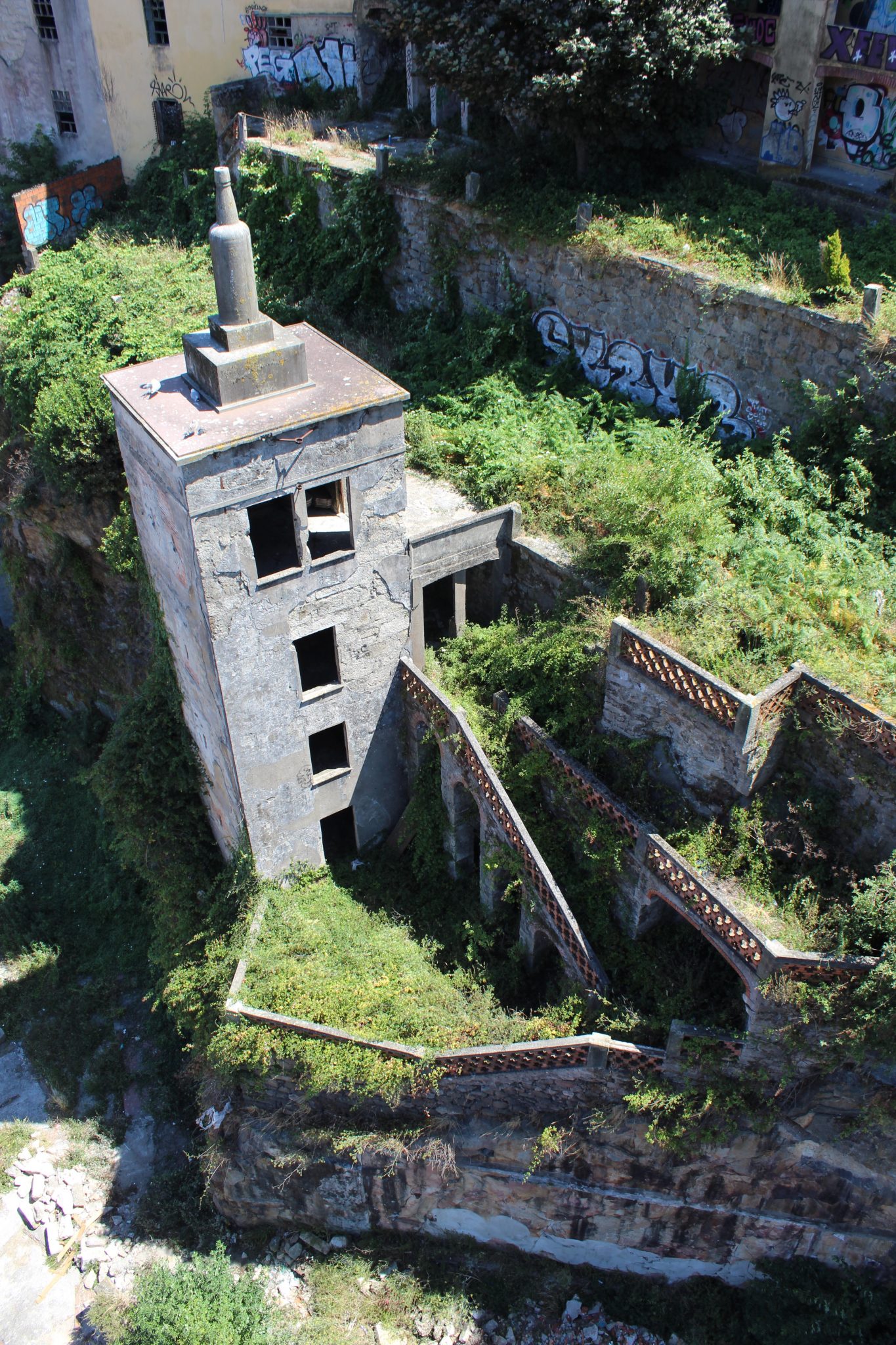 Active gardens in the centre of the city are not something we could find (bar one champion vegetable plot precariously teetering on a cliff). Gardening it seems is not at the top of the Porto agenda. Most people in the centre living in apartments.
Balcony and houseplants however are as popular a craze as they are in the UK right now. I saw many more balconies here with a well kept specimen shrub than in the UK. Many shops and cafes had plastic living walls, while our favourite venues, like Idiota Casa Portuense, had real houseplants. Cafe Candlebro even featured a quite perfect Stagshorn fern in a small wall mounted fern collection (my heart skipped a beat).
Where the word garden means something different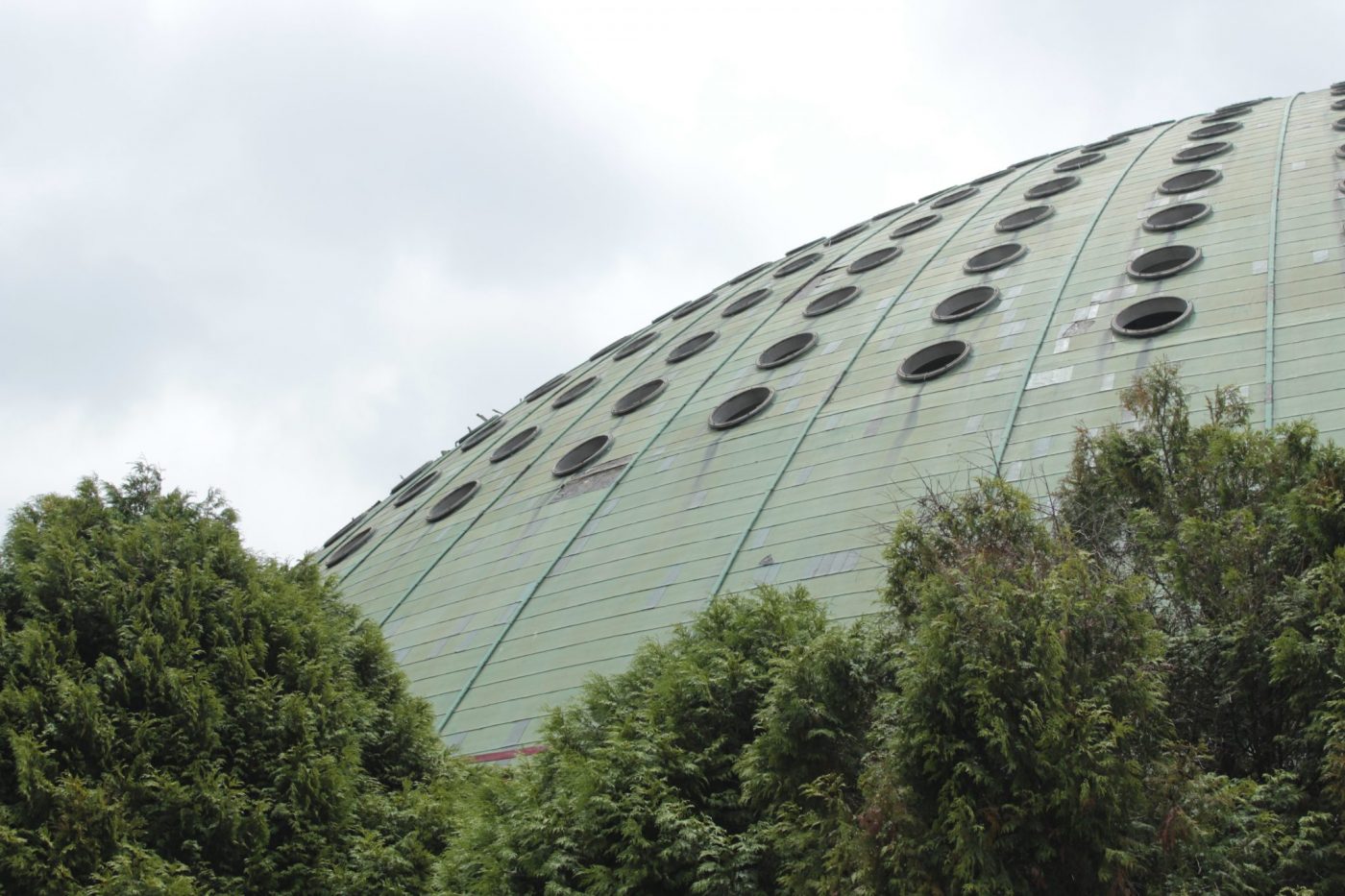 Porto doesn't feature gardens open to the public as we know them in the UK for whatever reason. Perhaps due to the drier weather making it harder, a difference in culture or simply a lack of space in the city centre. Instead there are many landscaped parks and street plantings.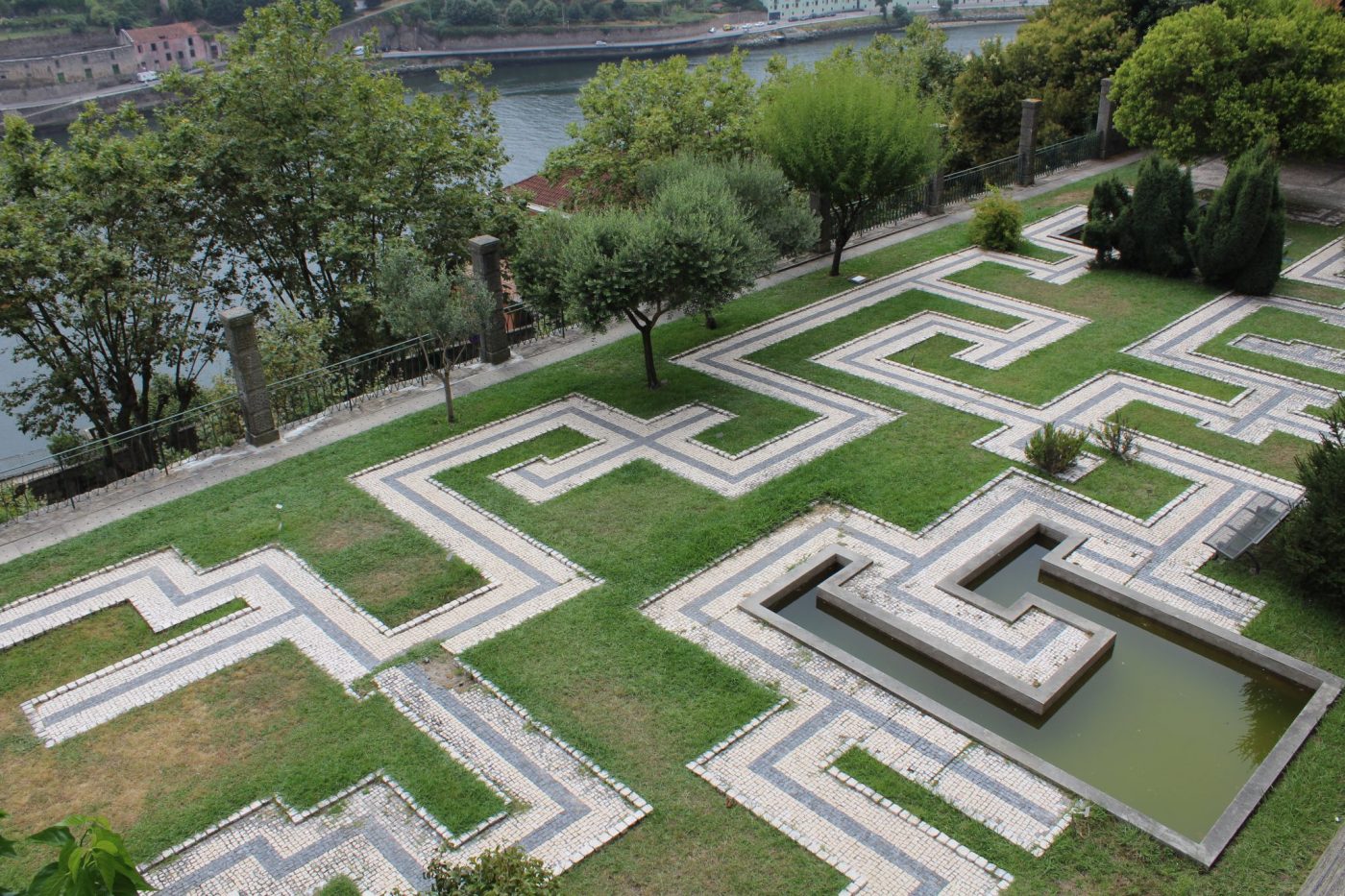 One unexpected find was a maze like tiled parterre at the Palacio de Cristal. I loved the use of tiles here, creating an angular path around matching ponds, leading to a statue.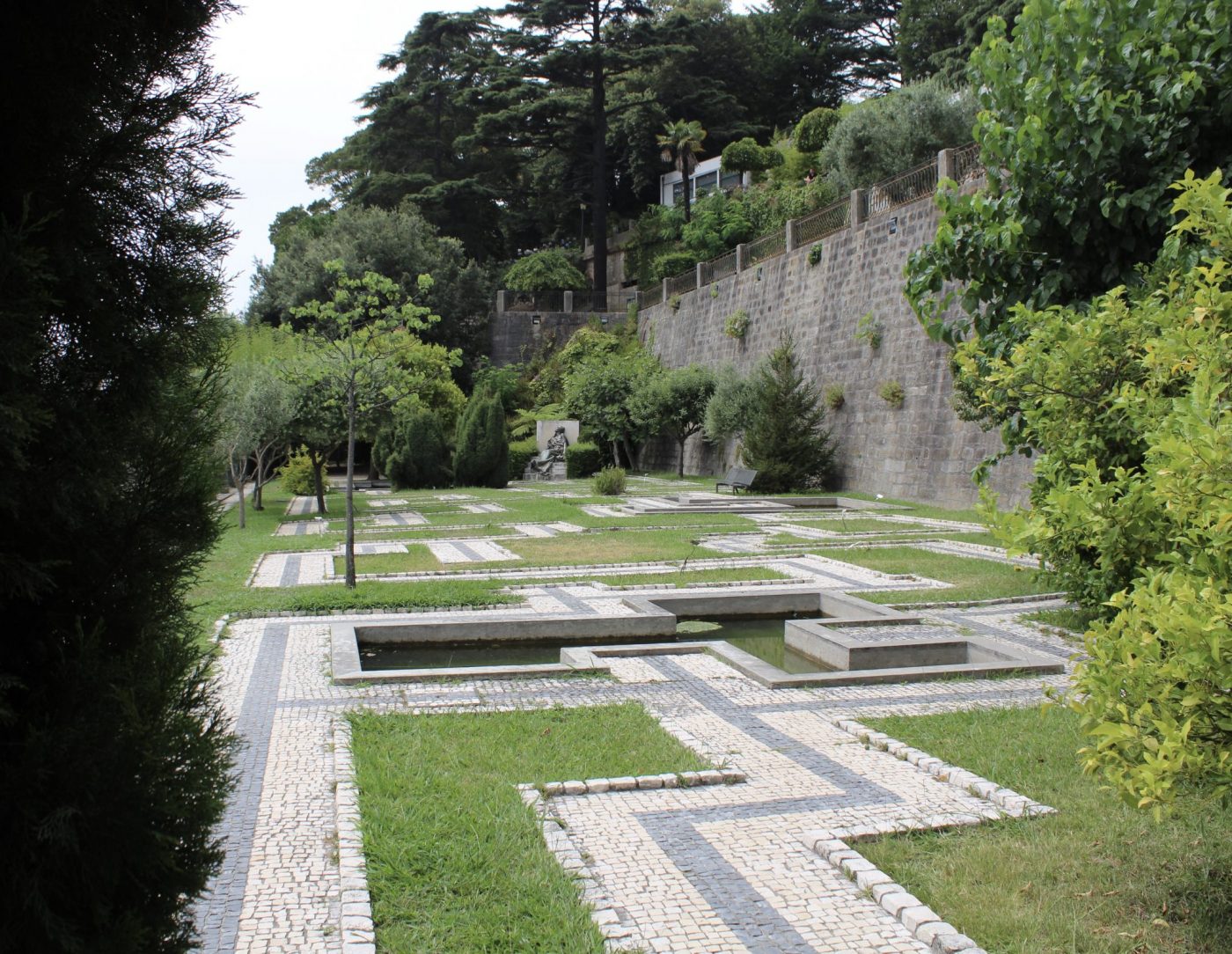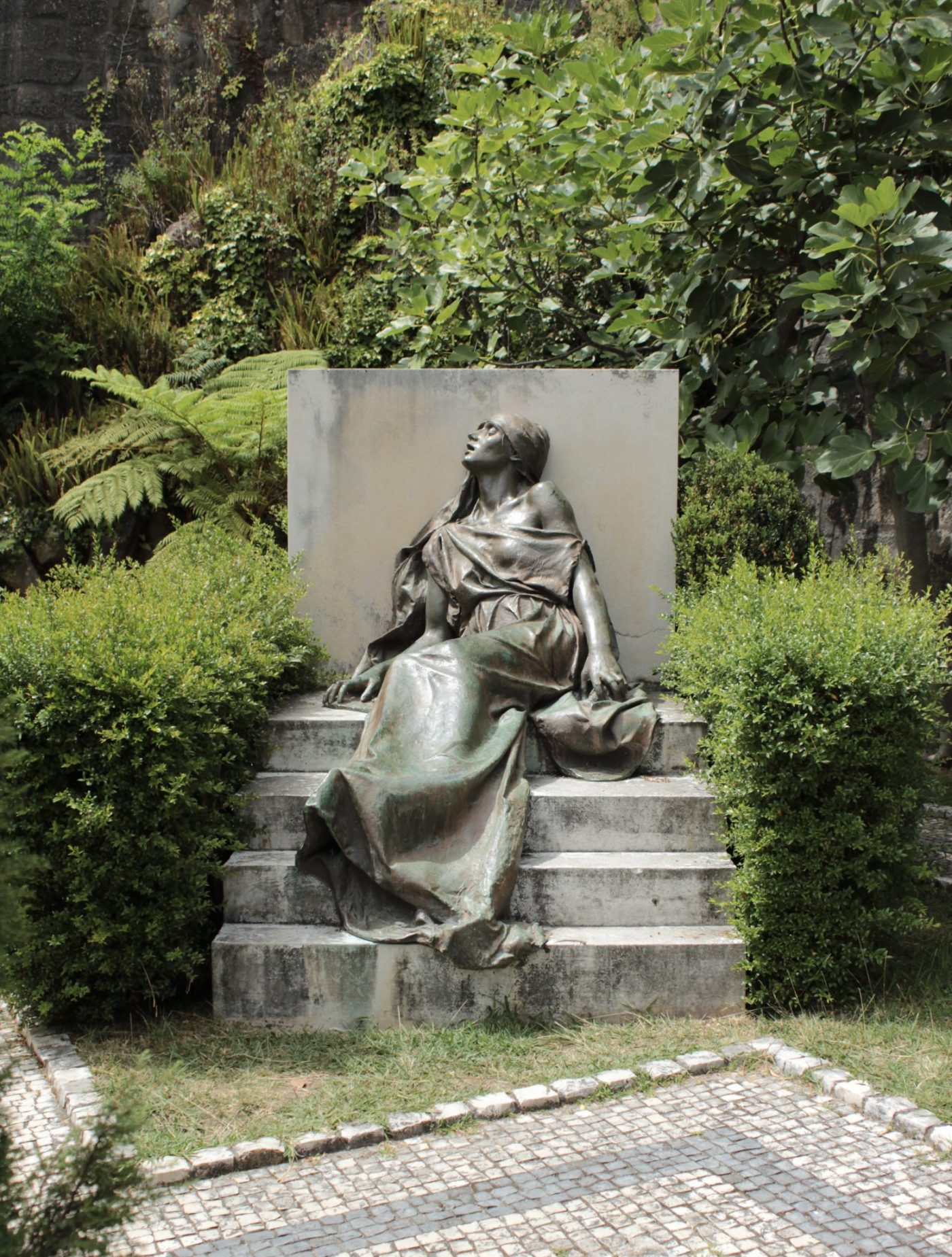 My favourite was the Serralves Museum of contemporary art, which I'll write about in a separate post. A cool botanic garden was deserted due to it being part of a university and the summer holiday.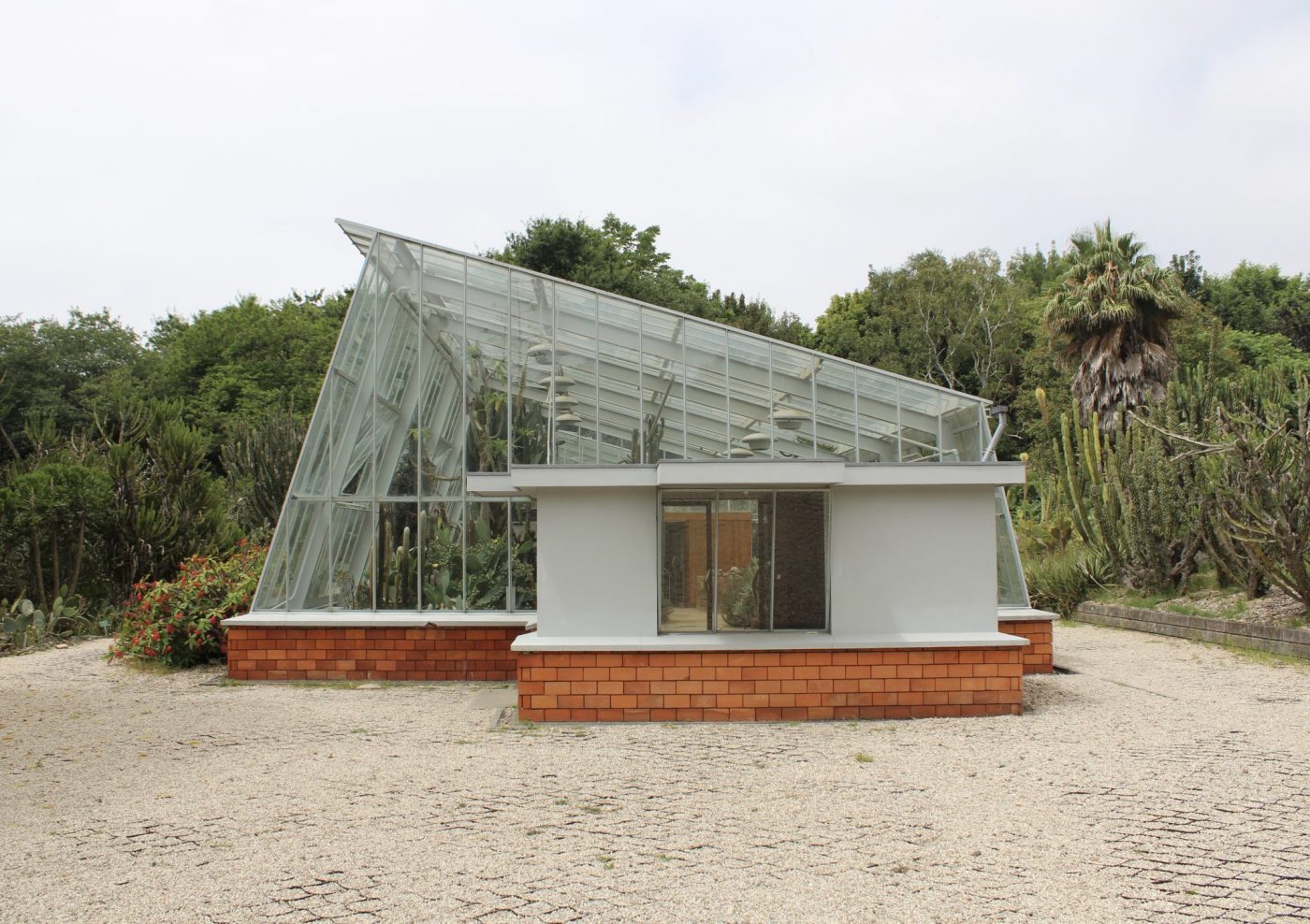 Being semi closed and empty added to the charm for me. As did the collections of young bonsai trees.

Visit Porto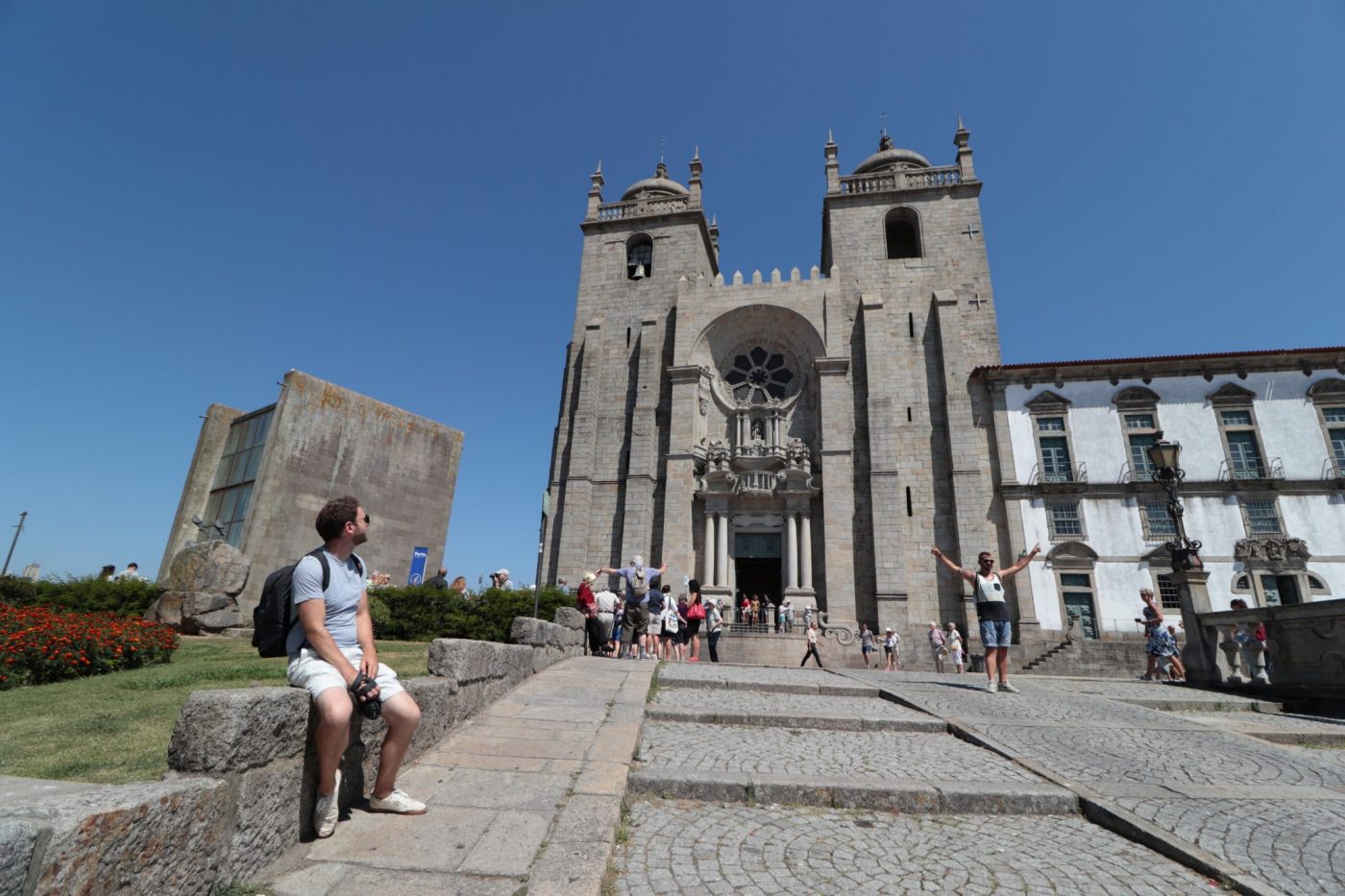 It was a perfect city break, helped by the Infantes de Sagres hotel we stayed in. Recently refurbished, some aspects like the breakfast room romantic.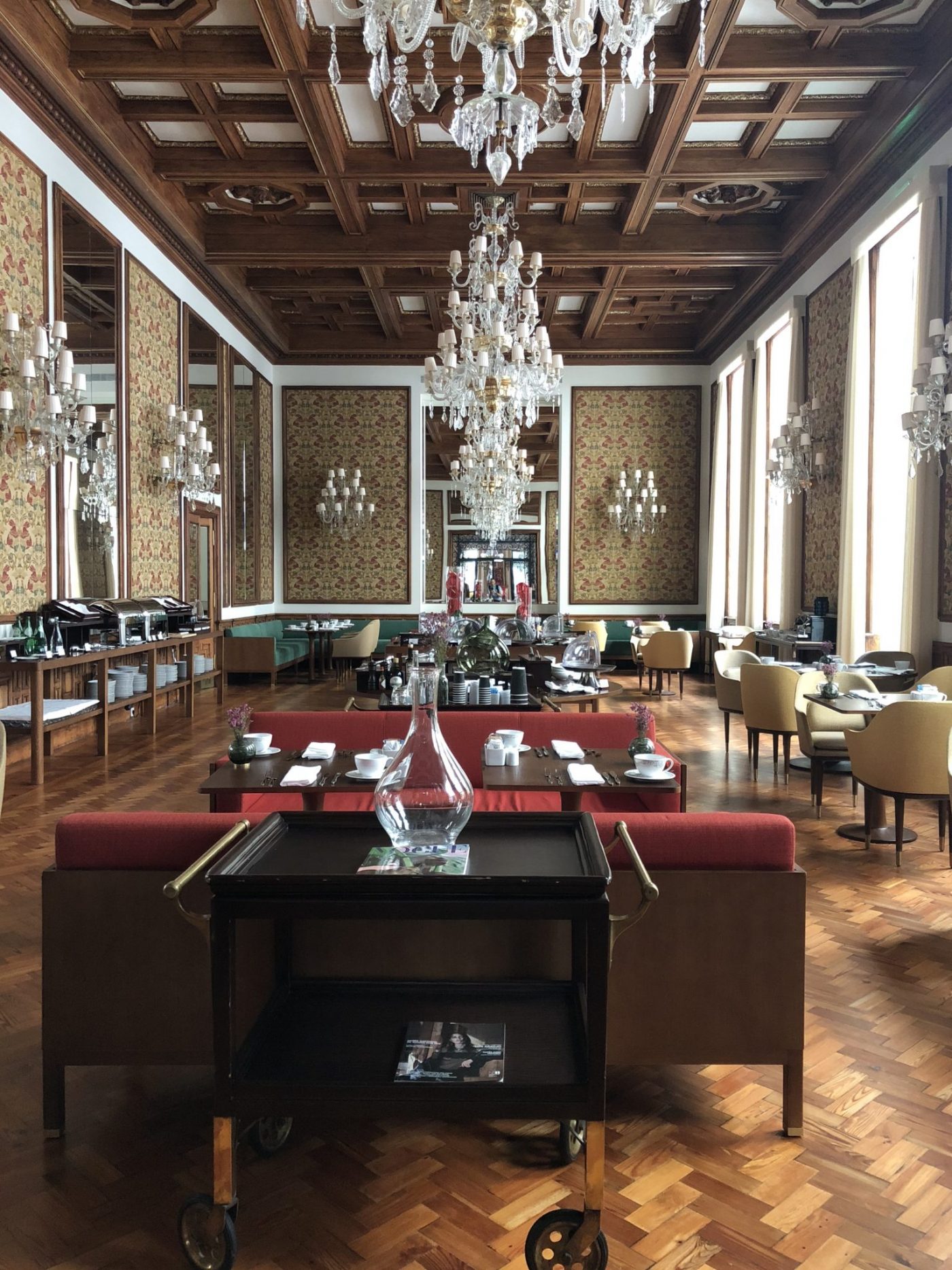 Porto is a friendly and fun city to visit. It's hard work walking up and down the hills but it's the changes in level, combined with interesting street art, architecture and activities that make it wonderful.
Our Porto tips
Areas: the Ribiera is the oldest bit down by the river. Buildings and views are beautiful but it's too touristy for us. We stayed in the Baixa area at the top of the hill from the Ribiera, placing us smack bang in the middle of much of the city. It was also very close to our favourite area, Cedofeita, where most of the restaurants we ate in were situated. I hate to label anything trendy but Cedofeita was.
Things to do: eating out at restaurants, our favourites being Idiota Casa Portuense (expertly prepared and full of flavours), Raiz and Carlos Alberto. Port tasting is worth while, we went to Graham's for the Port cellar tour and views of the city – it's a nice, though long walk to get there. Stopping at the bars and cafes of Cedofeita. We spent most of our time walking around, looking in shops and sight seeing. We avoided the famous Lello bookstore (looking through the window instead) which has been somewhat ruined by hoards of Harry Potter fans wanting to see an alleged inspiration for the stories – there was a queue for the main queue!