This year I took on my allotment and I designated one bed for garden design experiments. Deeply inspired by Planting in a Post Wild World and then seeing that principle in action at Nigel Dunnet's design in the Barbican I'm focussing on creating a plant community with drought tolerant plants and grasses. I've grown everything from seed or plugs as I do with all plants to fully understand them. So this year it's (as expected I should add) looking quite bare…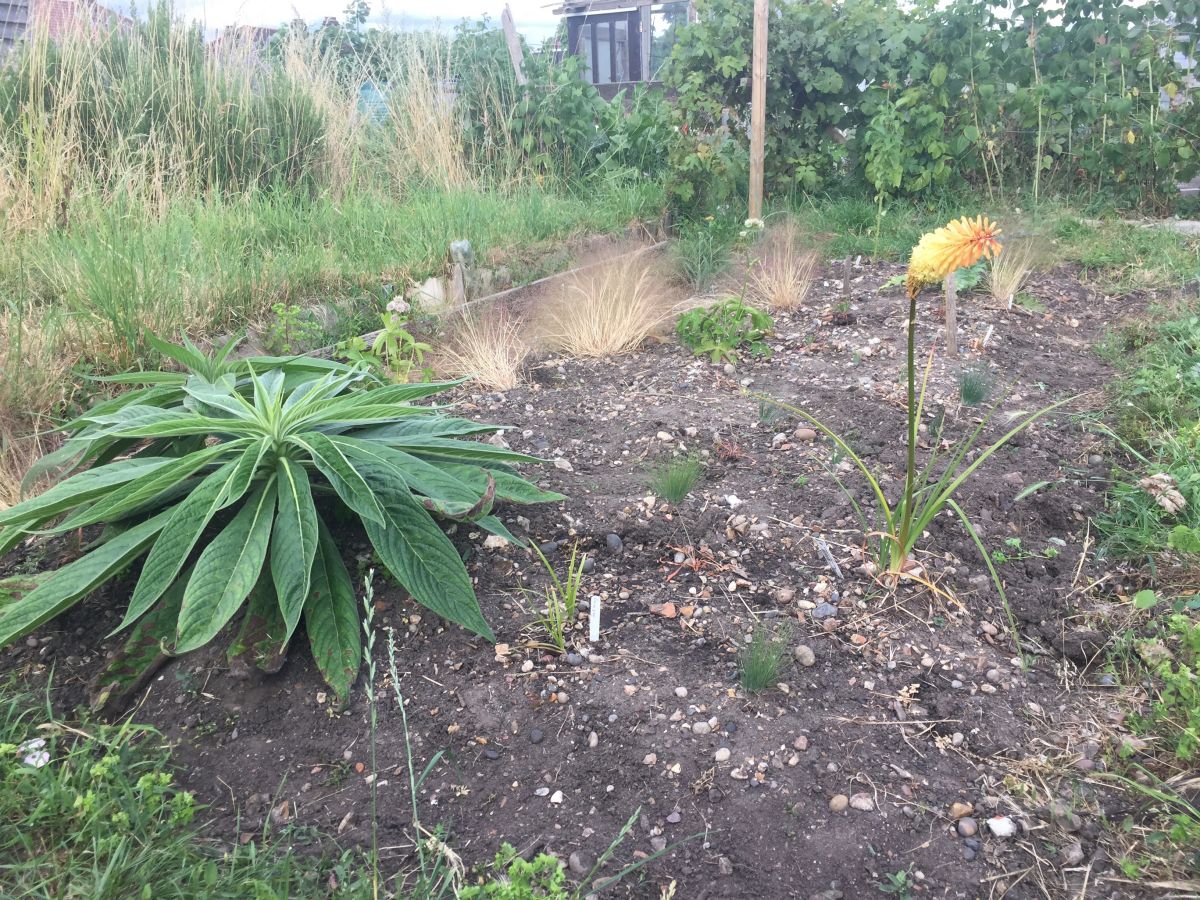 Over the next year these plants will grow and weave to cover most of the soil.
It's hard to see in the above photo that there are about 50 different plants in that small space. At least half of which are a mix of grasses and sedges. It's small enough to fit into any tiddly London garden, balcony or roof terrace.
Squint a bit and look at the odd pairing and I know we're onto a winner here.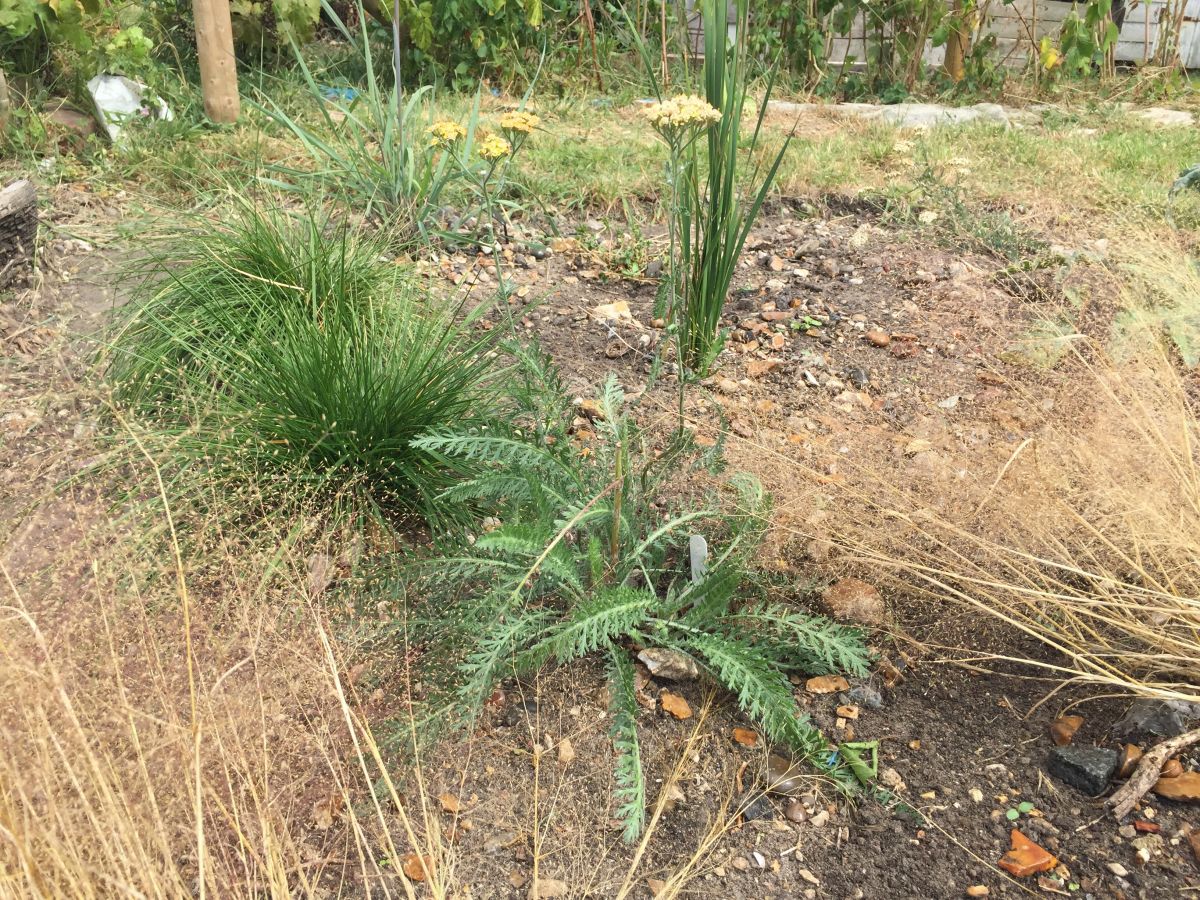 I have grasses from Scampston Hall and a plant from East Ruston Old Vic in this bed too which is of personal significance.
When I zoom in… By getting down on my hands and knees… I can see everything has settled in nicely and there are some little hints of what's to come next year.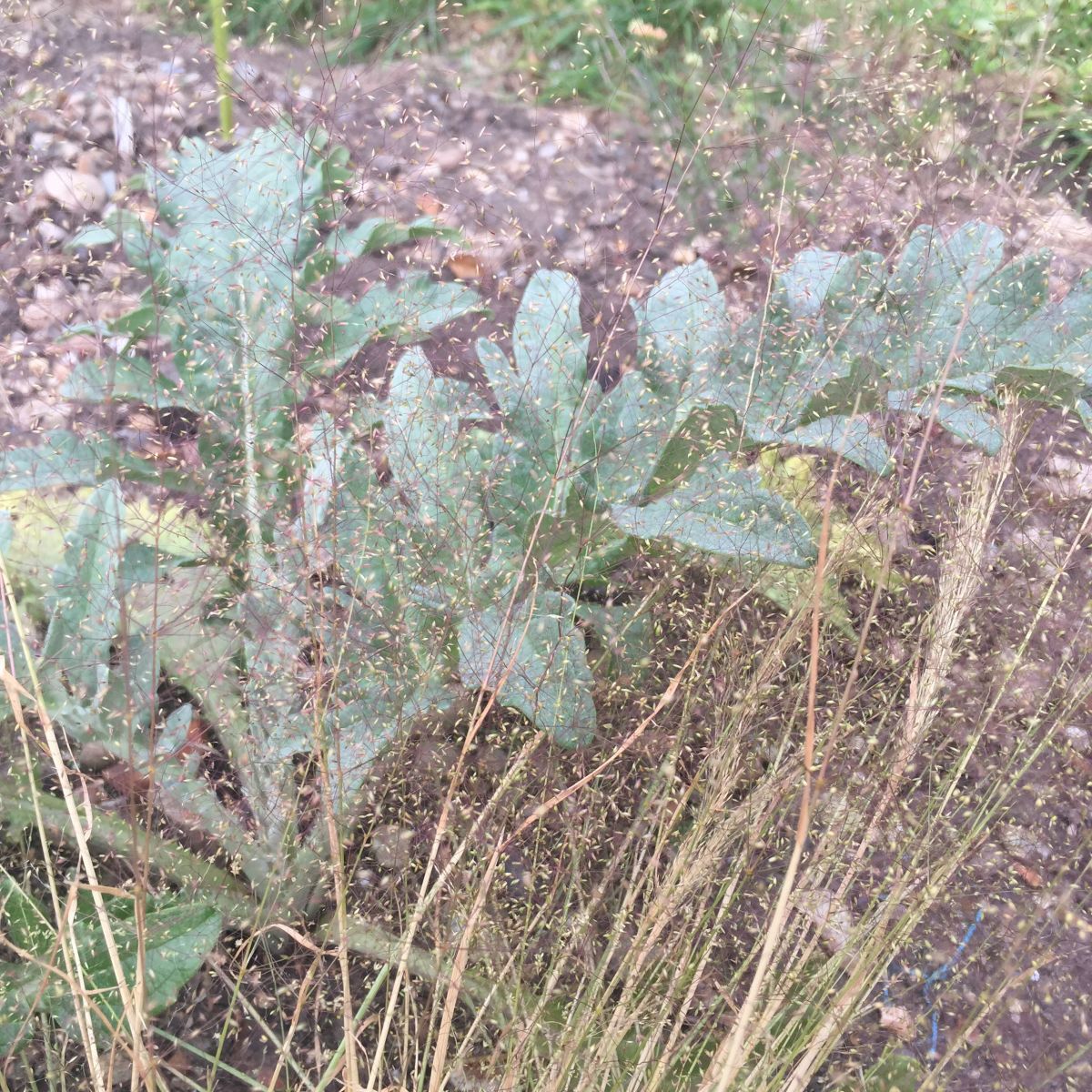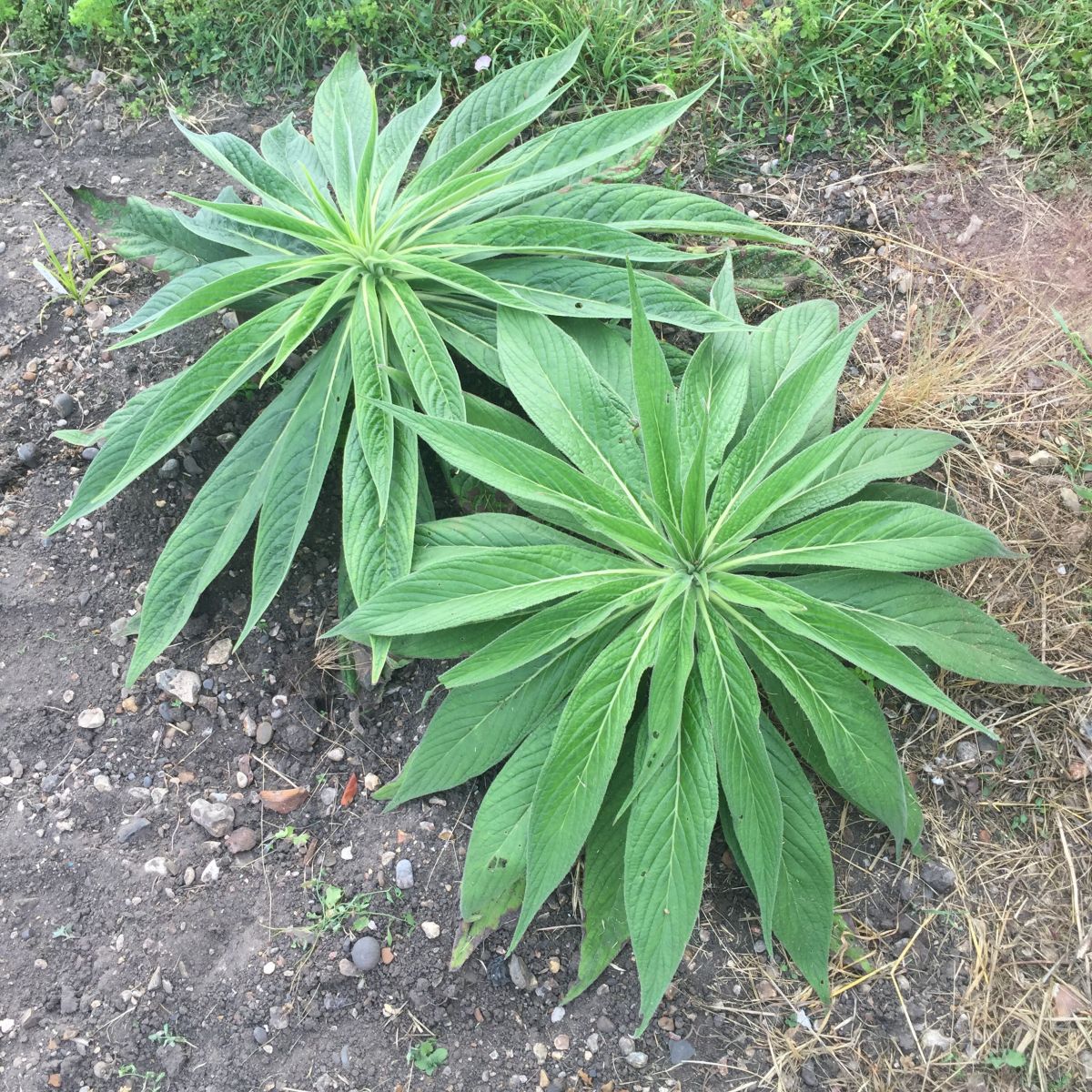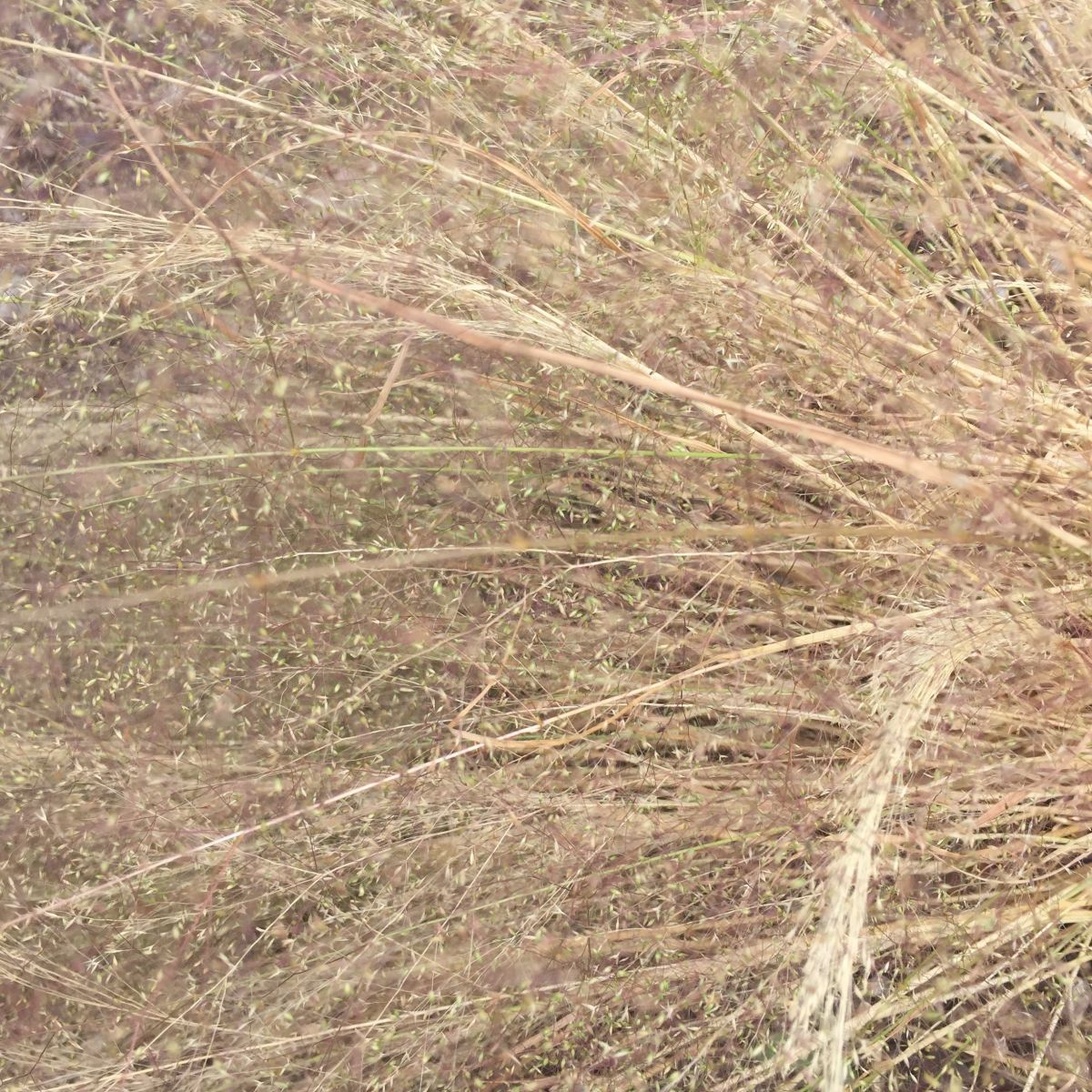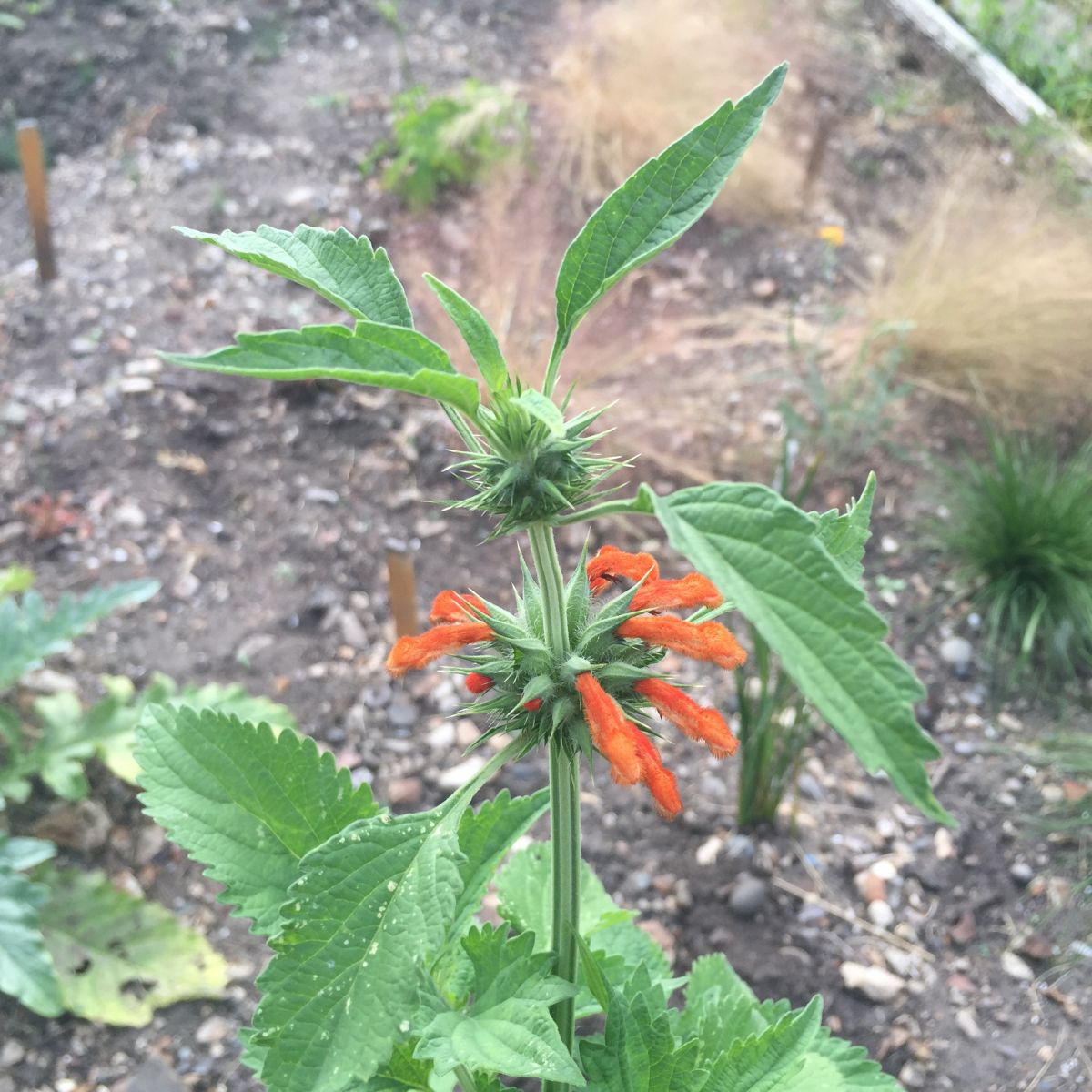 The idea is to grow something that bit more tasteful than our completely over-the-top garden. There is no hot pink or even shocking pink here you may be surprised to read. And gasp, not a single Dahlia in sight (*he says proudly as he tries to hide the entire bed of Dahlias the other side of the allotment behind his back*).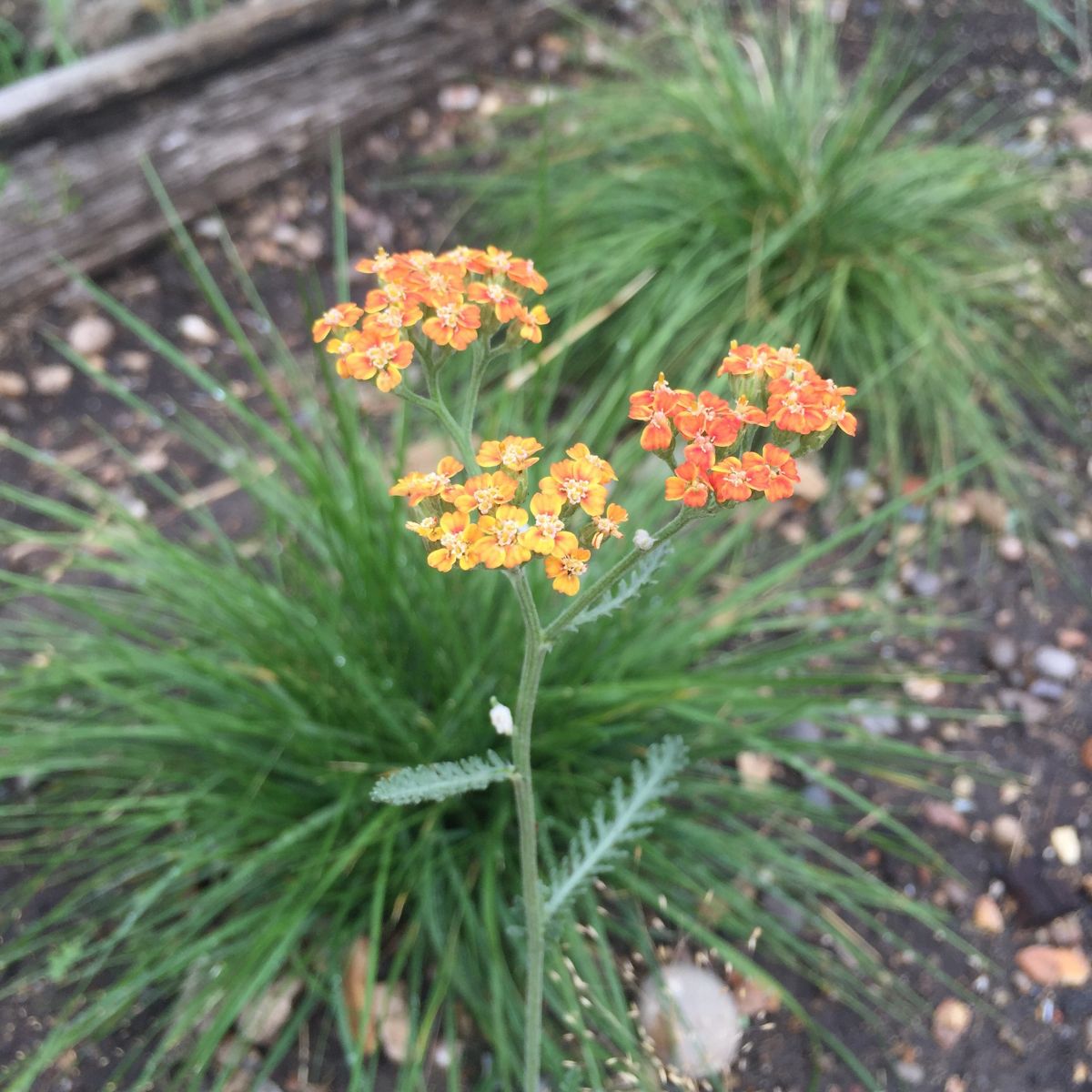 One piece of advice though: do not grow grasses from seed unless you are prepared to wait. From experience, perennial grasses like Briza, Deschampsia, Festucas and their kin like Carex take at least a year to establish and get going properly. I'm happy to do that to learn but it's worth the expense of an already grown plant.
If you remember, please come back next year to see how it's shaping up.