The consensus so far from people at RHS Chelsea? "This is a good 'un". Variety is the spice of life and variety is the word on the champagne lined street. Show gardens a real mixture of styles and colours with no clear themes emerging. This is the first year I don't have a front runner favourite – no one I've met can say who they think will win Best in Show. Experimentation and boundary pushing high on the agenda this year, both in the gardens and the Grand Pavilion has made for an exciting and unpredictable theatre of excess. 
Below are a number of things that caught my eye. In no particular order as per usual. Also as usual, I may add to this list.
1) Yorkshire brings British naturalism
2) Jo Thompson going all modernist on us with this amazing sculpture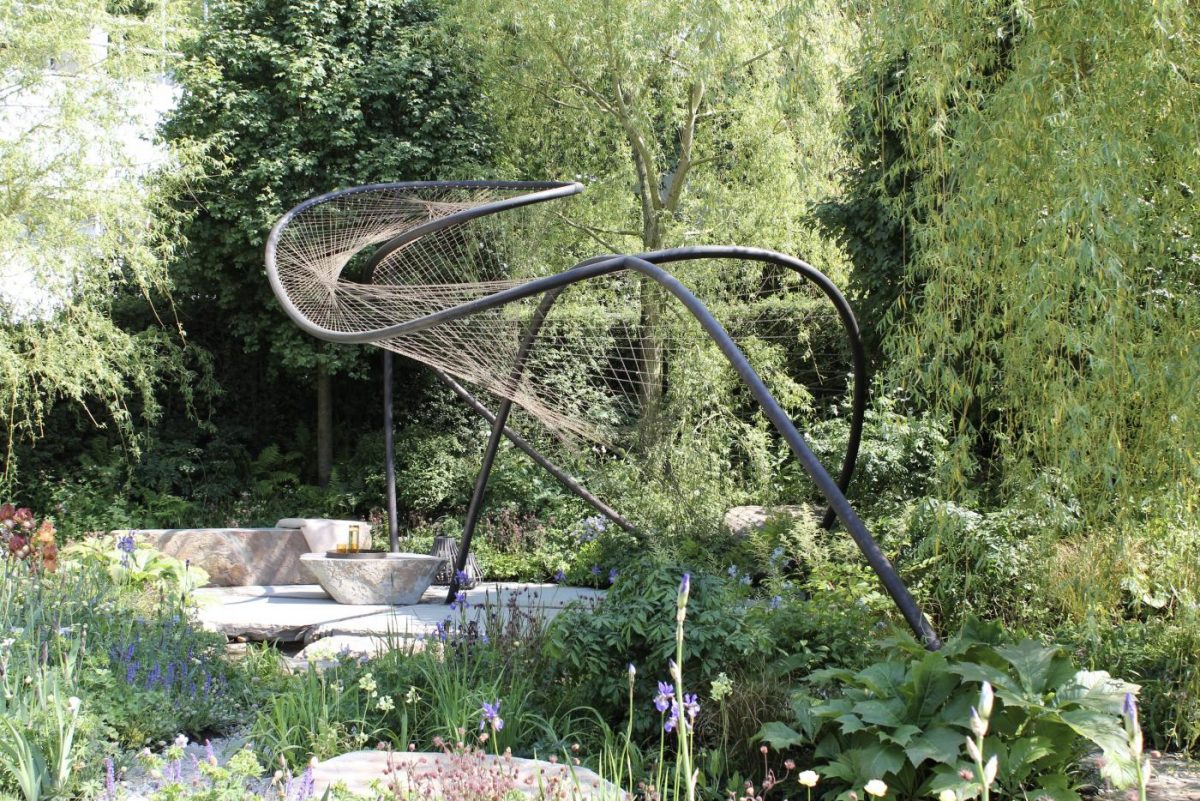 3) Even the smallest garden can have a sauna and plunge pool
Not to mention fresh, reserved planting. All by Paul Hervey-Brookes. This is the first Chelsea garden I've actually had the opportunity to stand on and walk through – as such the first one where I've experienced that minute of calm. Quite awesome.
4) South Africa rocks my world
Jonathan Snow's Trailfinder's Wine Estate.
5) Instagram ready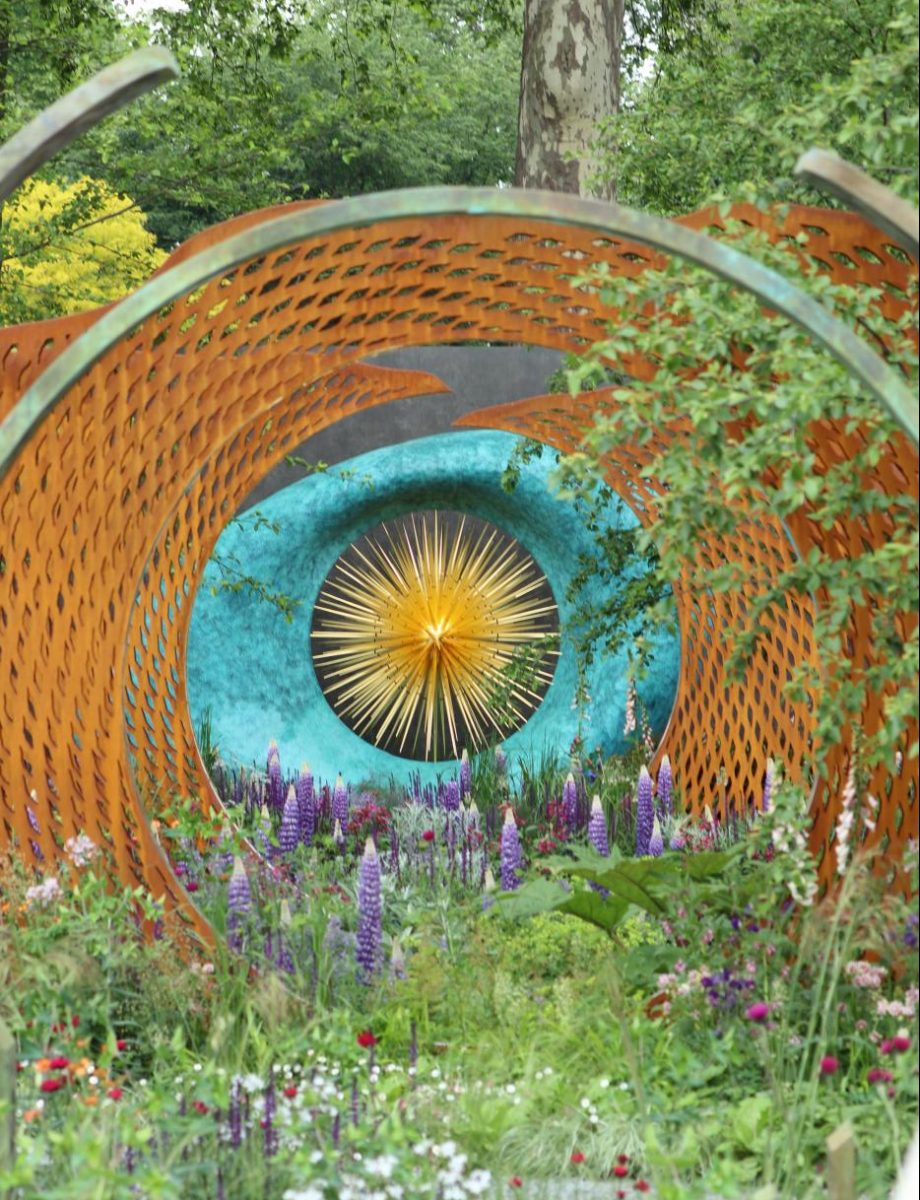 Nic Howard's David Harper and Savills garden.
6) Most beautiful flower combination was in this floral arch
7) What the big blue head is looking at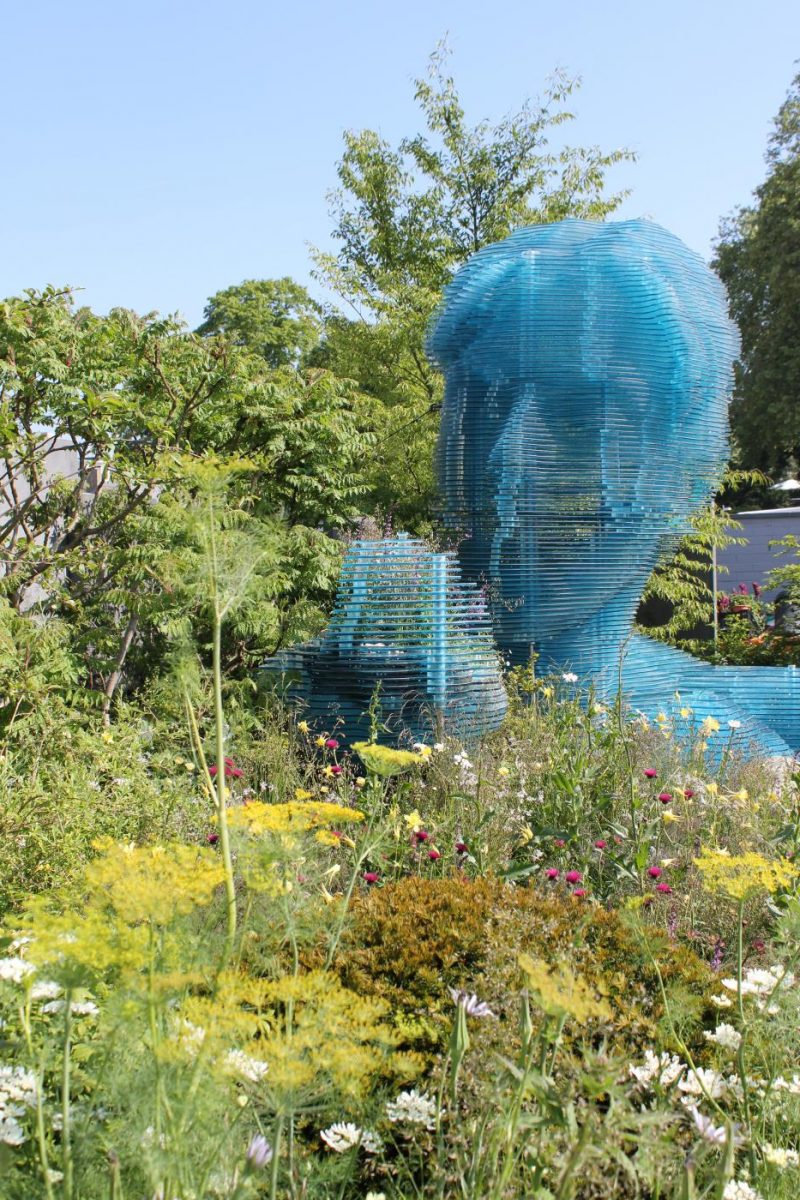 I love the way the Jolly Blue Giant is emerging from the froth of flowers but it's easy to look at the statue and miss what was one of my favourite plant combinations. Frothy and colourful, full of fennel and yellow Aquilegia chysantha. Also this garden had an amazing prostrate Yew.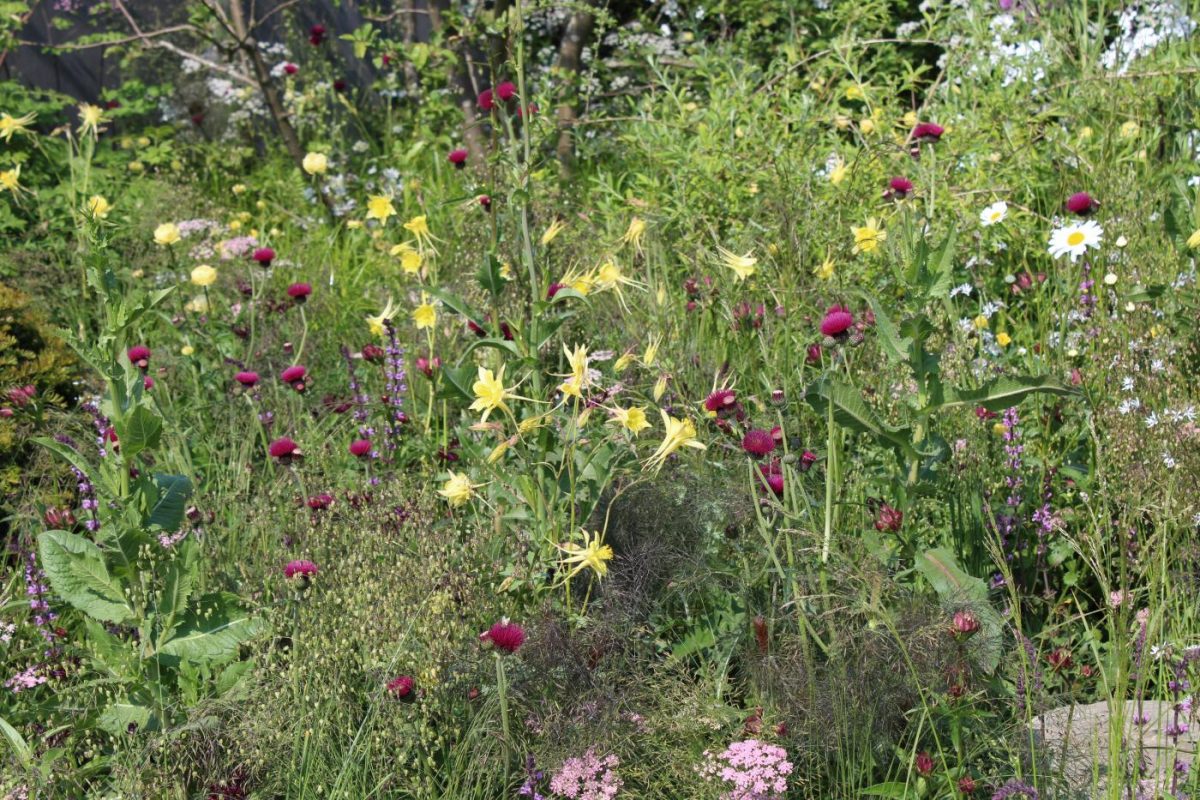 8) Such colour. SUCH COLOUR!
Sarah Price's M&G Garden features plants with off-colours that glow. It's a very unique combinations of colour. Colour matters. I feel like us Chelsea fanatics obsessing about the show for months before may have been spoilt with the gorgeous pre-show painting that it took some of the edge off. It will be interesting how everyone else feels because the colour specifically is something special here.
9) And while I'm at it, what about this tile pile?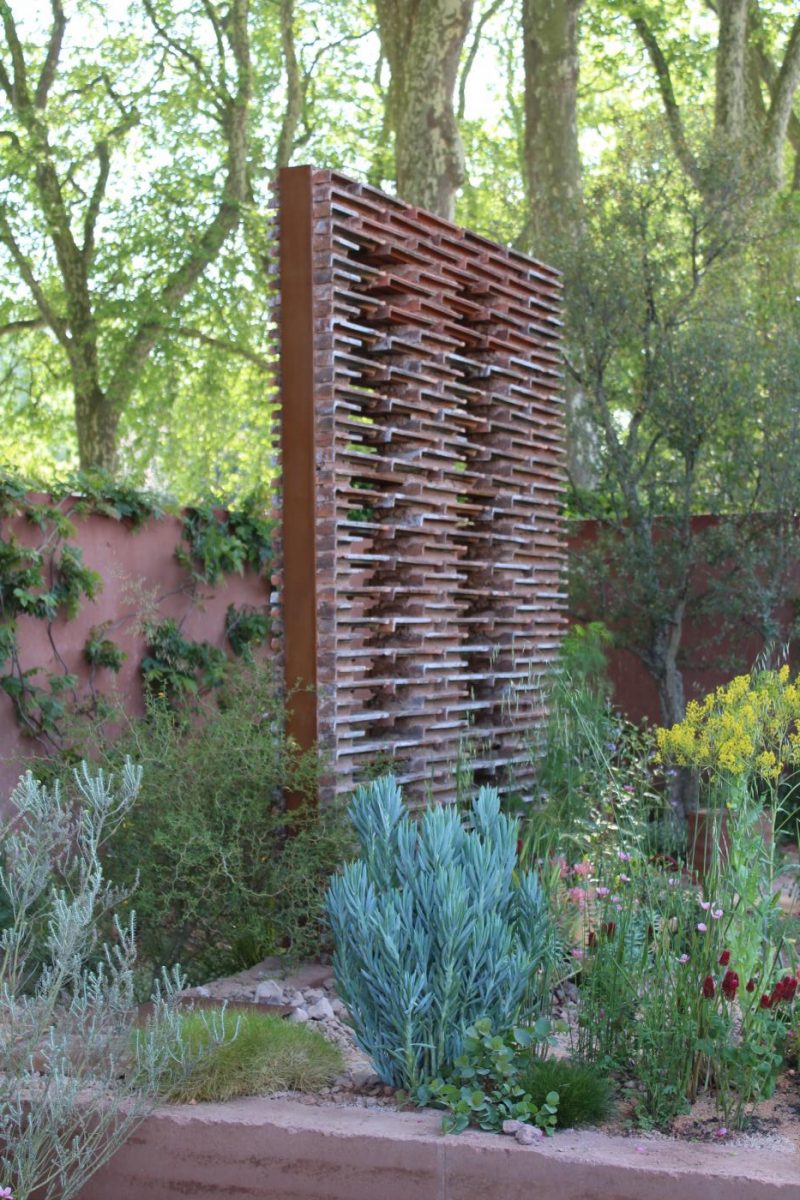 10) This modern doorway separated from the seating area by water and floating borders
You're going to get wet feet when you deadhead but who wouldn't want to experience stepping across water straight from the house. The LG garden by Hay-Joung Hwang had a beautiful yellow and white colour scheme too.
11) Chris Beardshaw's fabulous use of glowing blue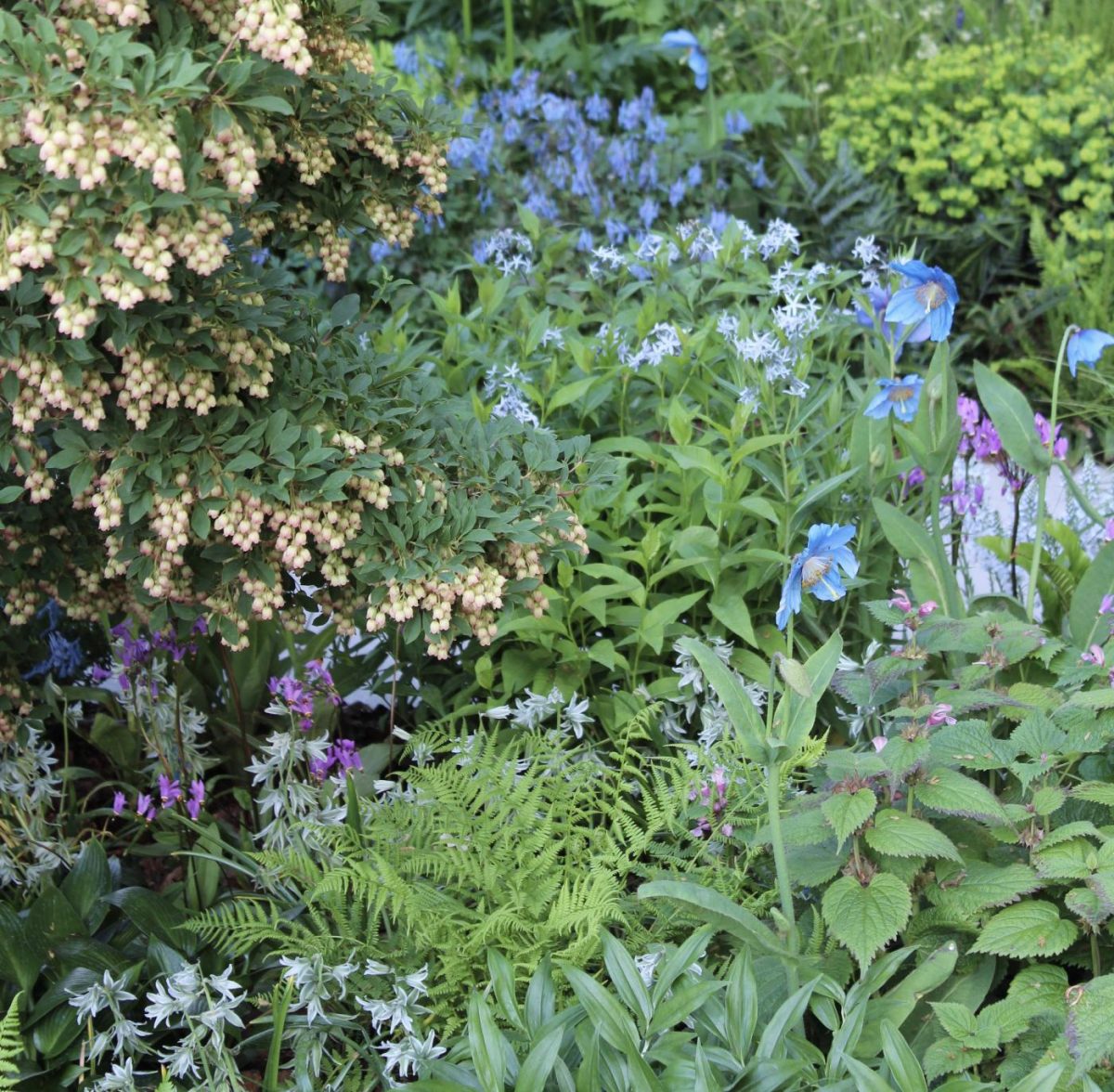 Meconopsis and Corydalis glowing among the green.
12) Oreopanax is the new (less hardy) Tetrapanax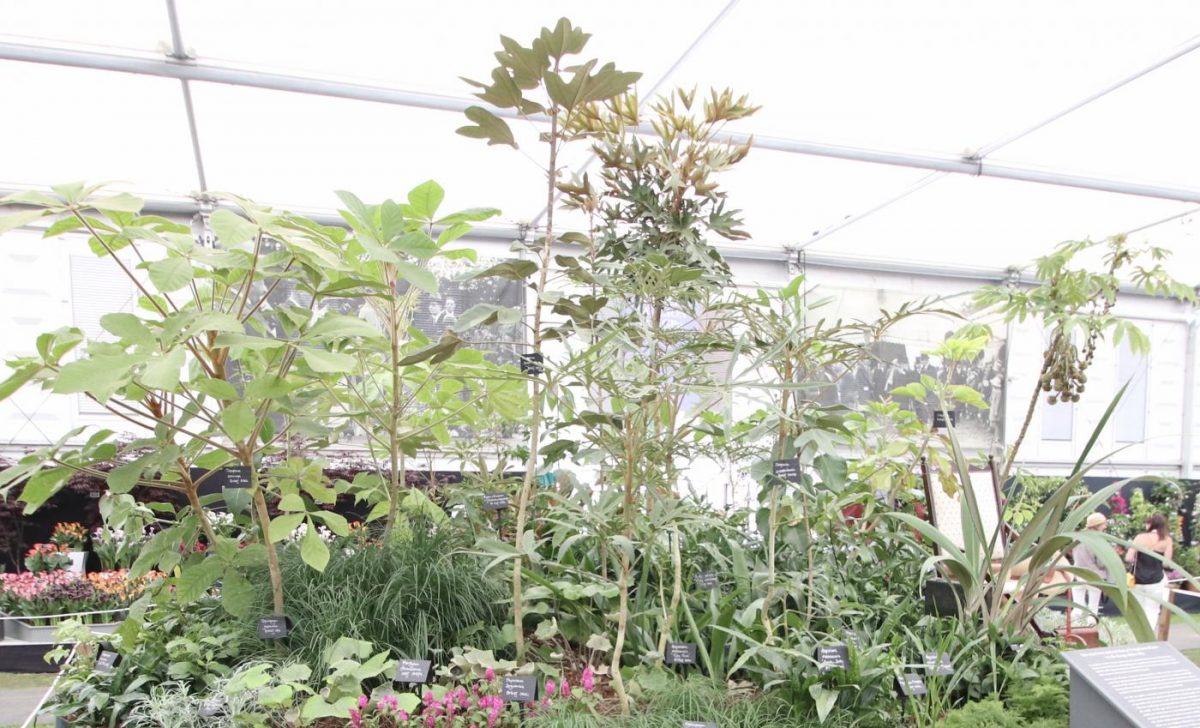 Although not hardy according to Crug Farm plant hunters Bleddyn and Sue Wynn-Jones.
13) Under the sea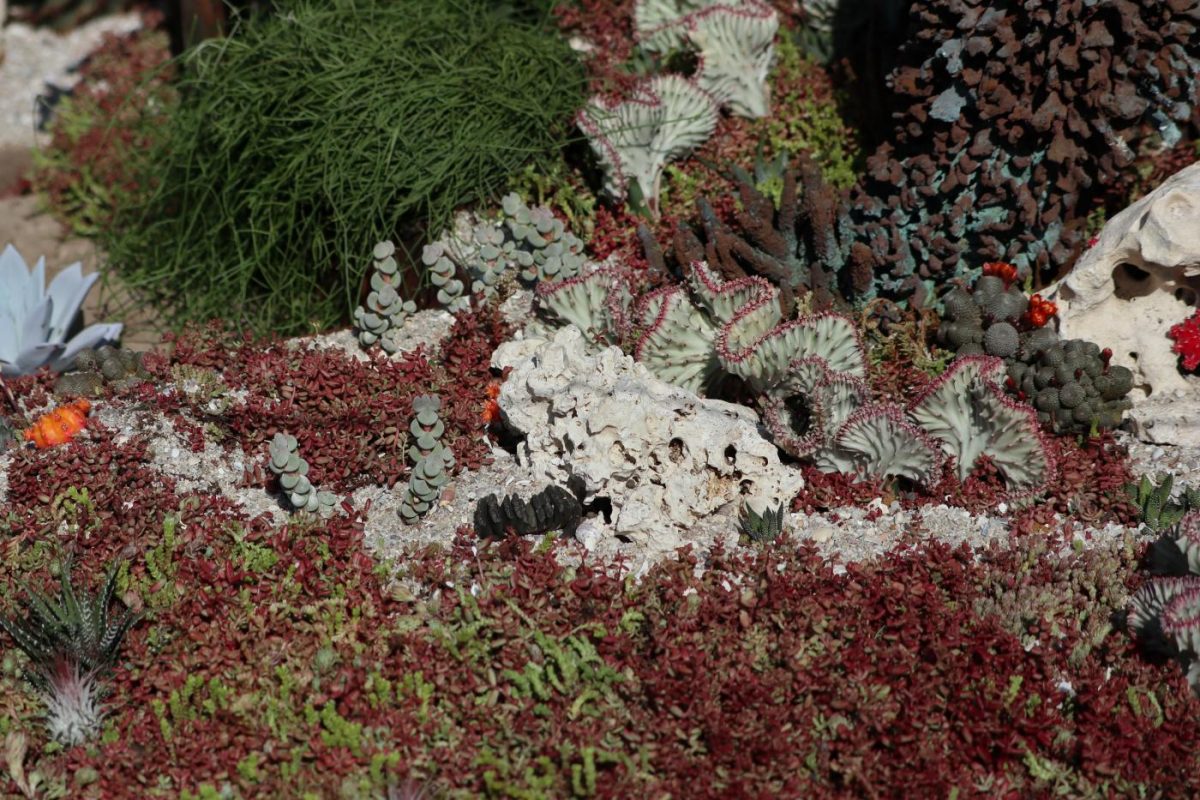 Our photos don't quite do this garden justice with its land plants that look exactly like a coral reef. Pearlfisher Garden by John Warland
14) The shadows and lines in this big round seating thing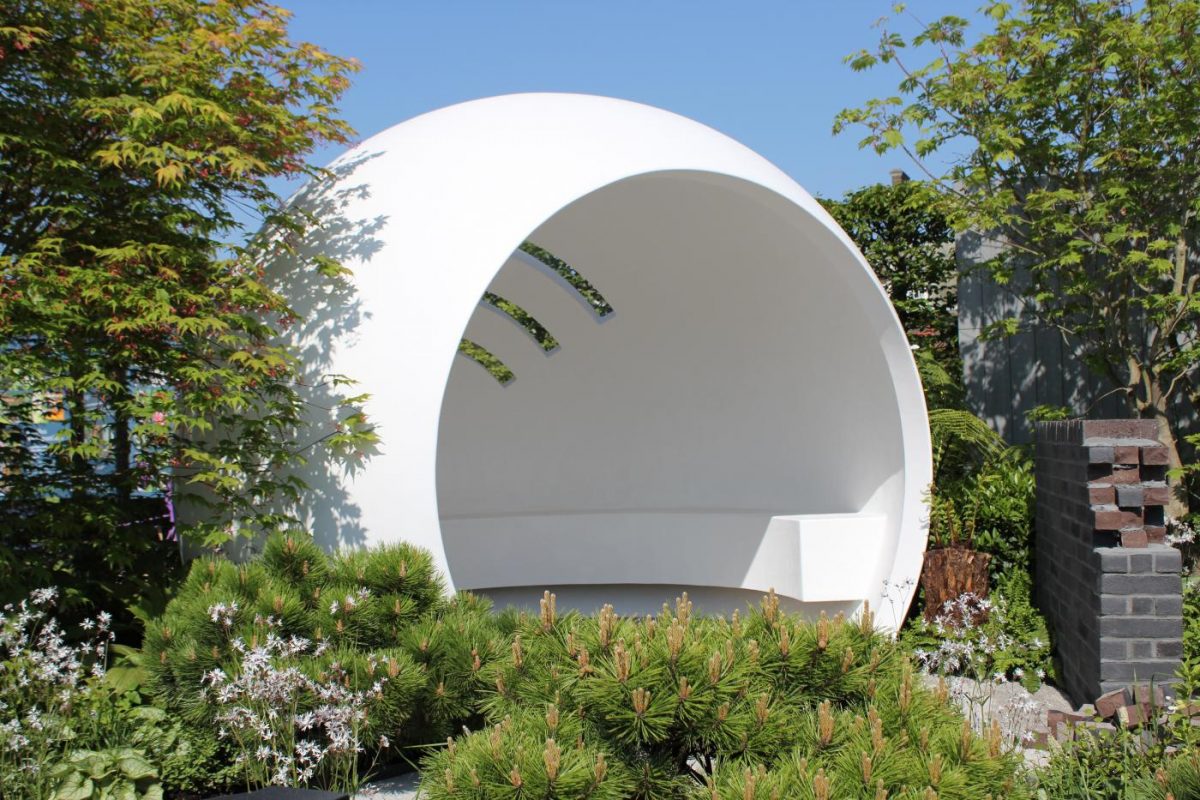 In Naomi Ferrett-Cohen's Life Without Walls garden for Cherub HIV.
15) Gonna use me some Lupinus 'Salmon Star' in the near future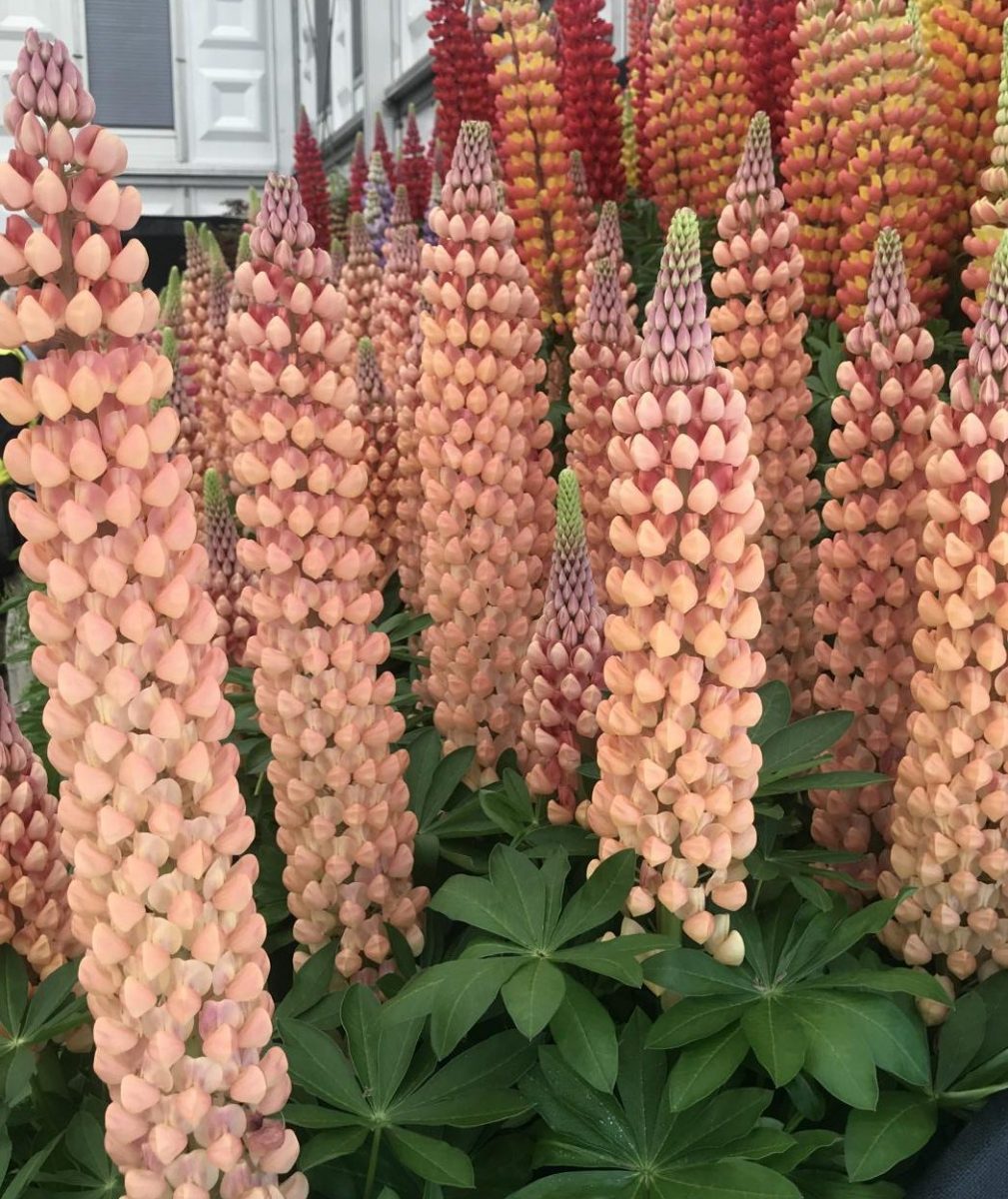 On the Westcountry Lupins stand.
16) This bridge (am I right)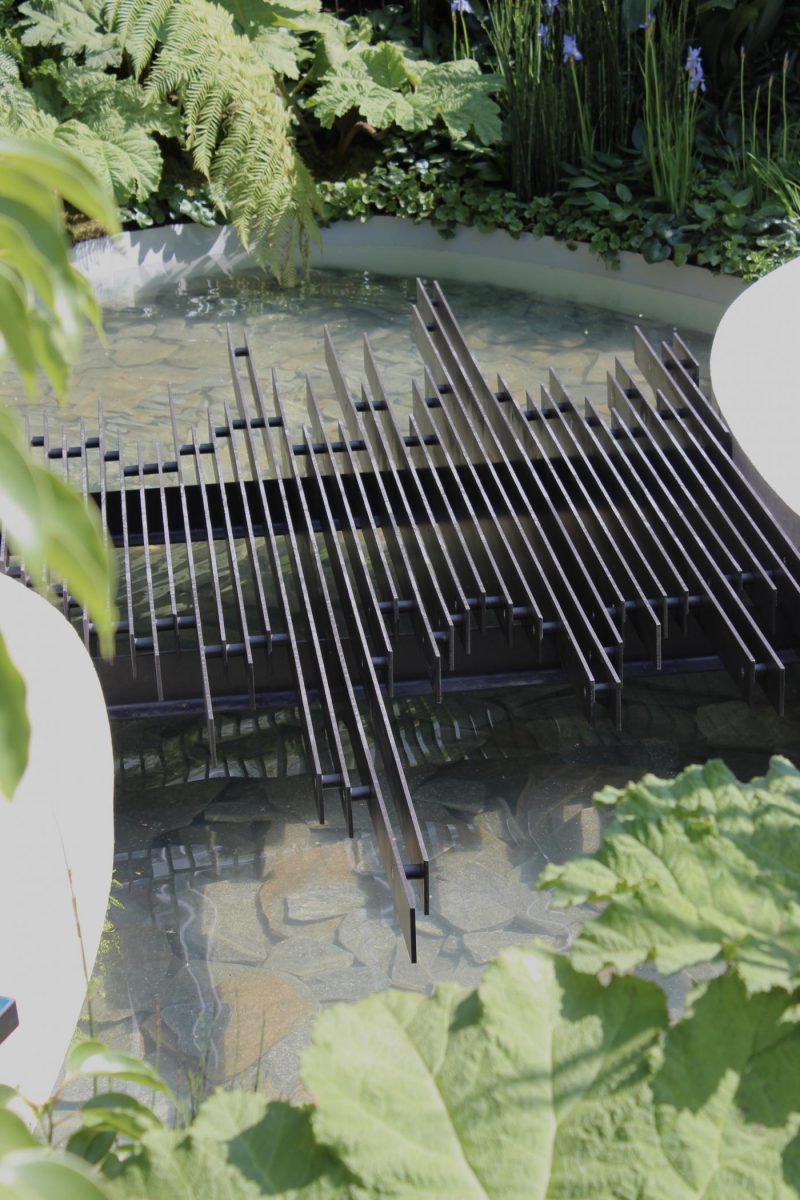 17) Every year I see you, Lagurus ovatus, and I love you a little bit more

18) Slightly raised brick walkway in Matt Keightley's garden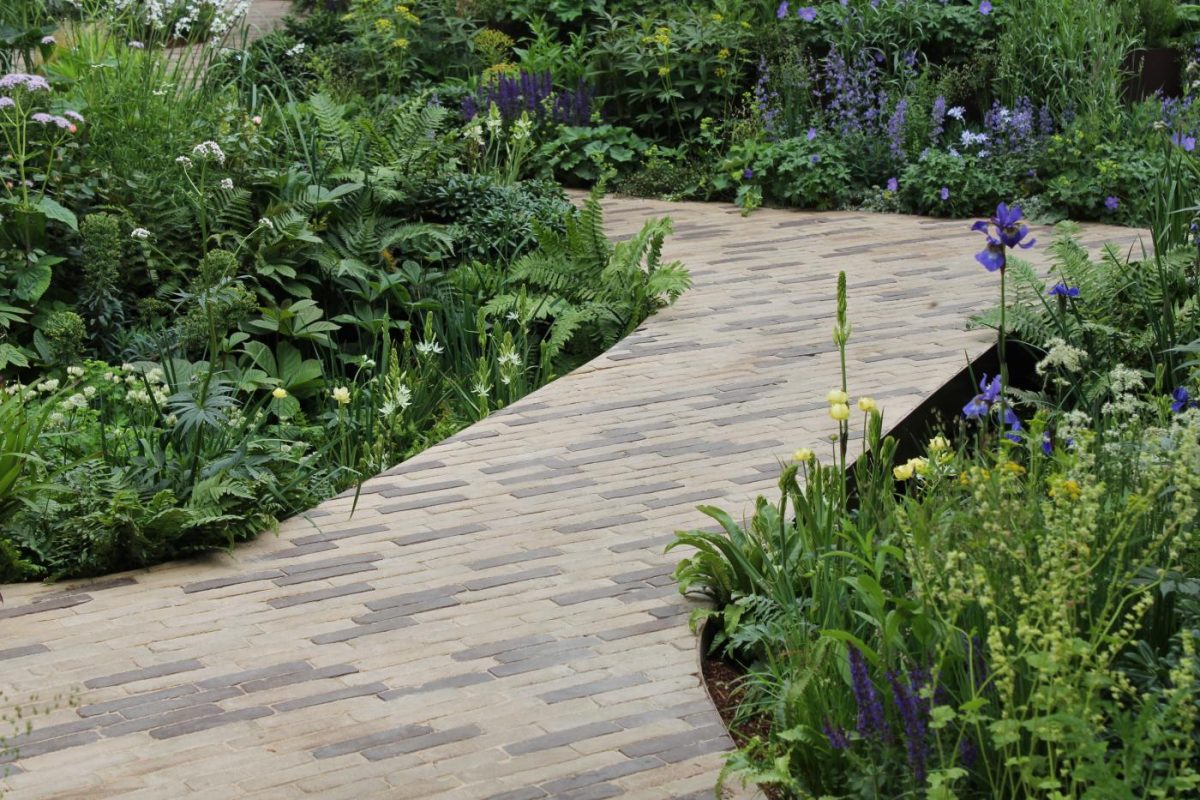 19) The swirly stone whatsamagig on Matt Keightley's garden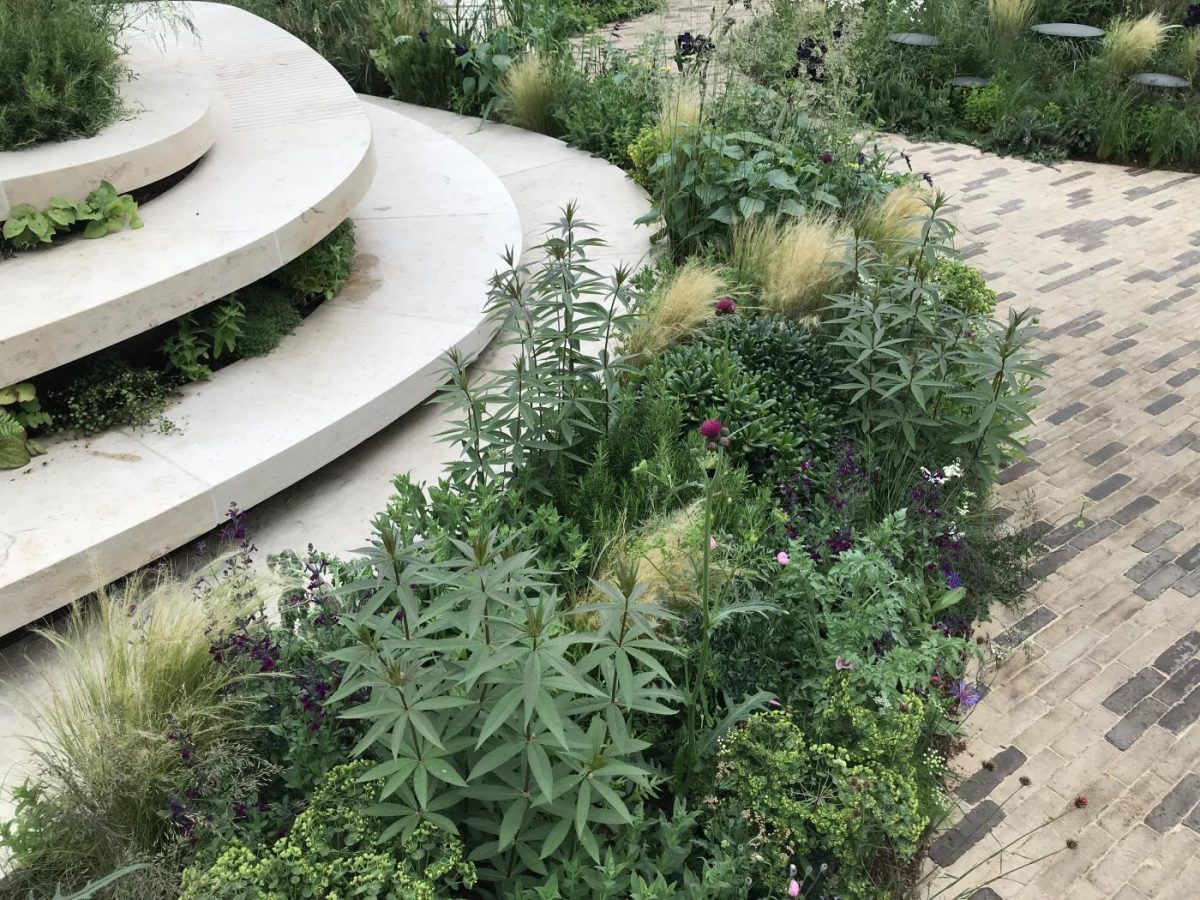 20) The simplicity of Tom Stuart-Smith's garden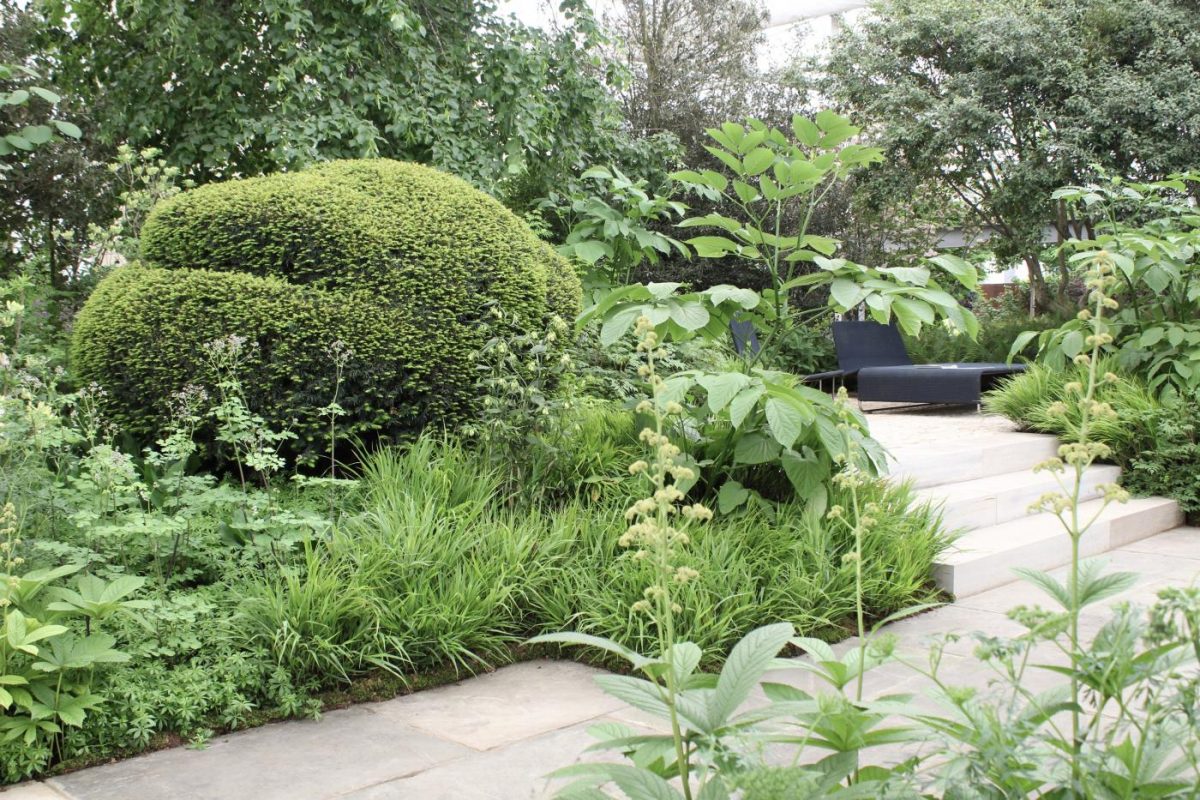 21) I want this table and chair set (and all the plants)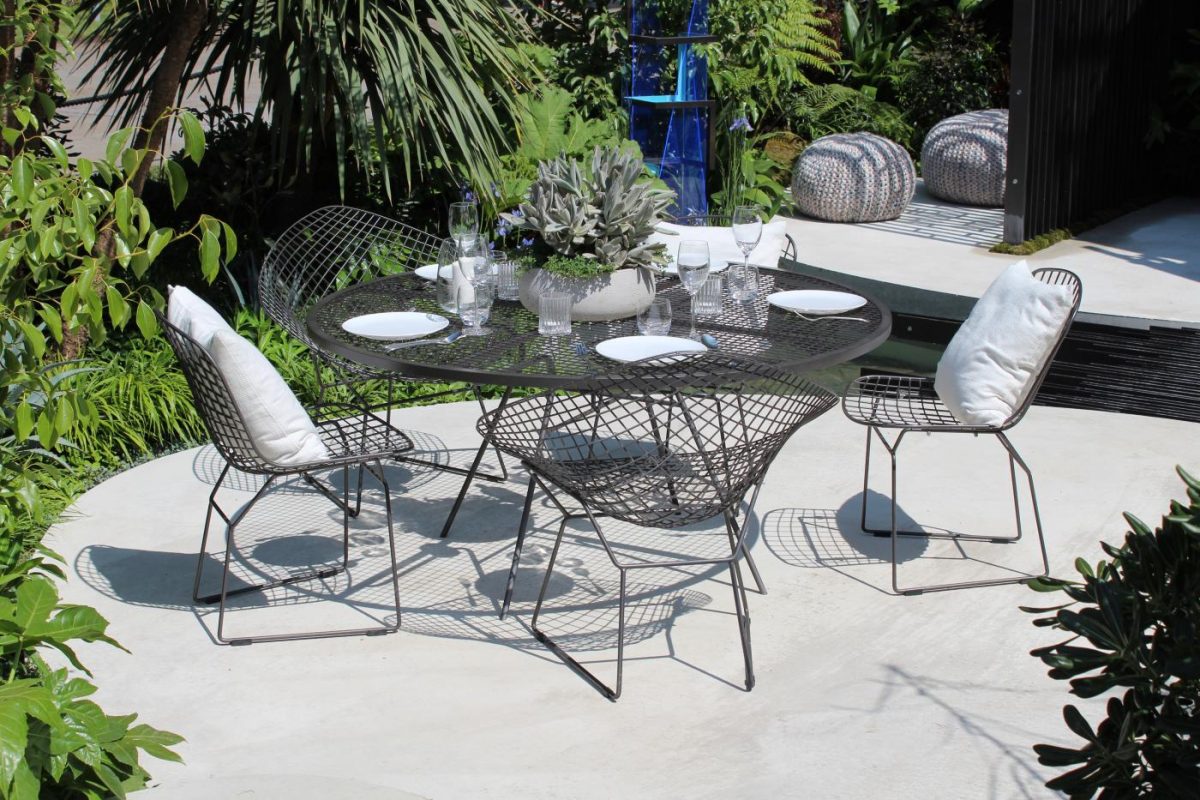 22) Sarah Erbele doing it for the mosaics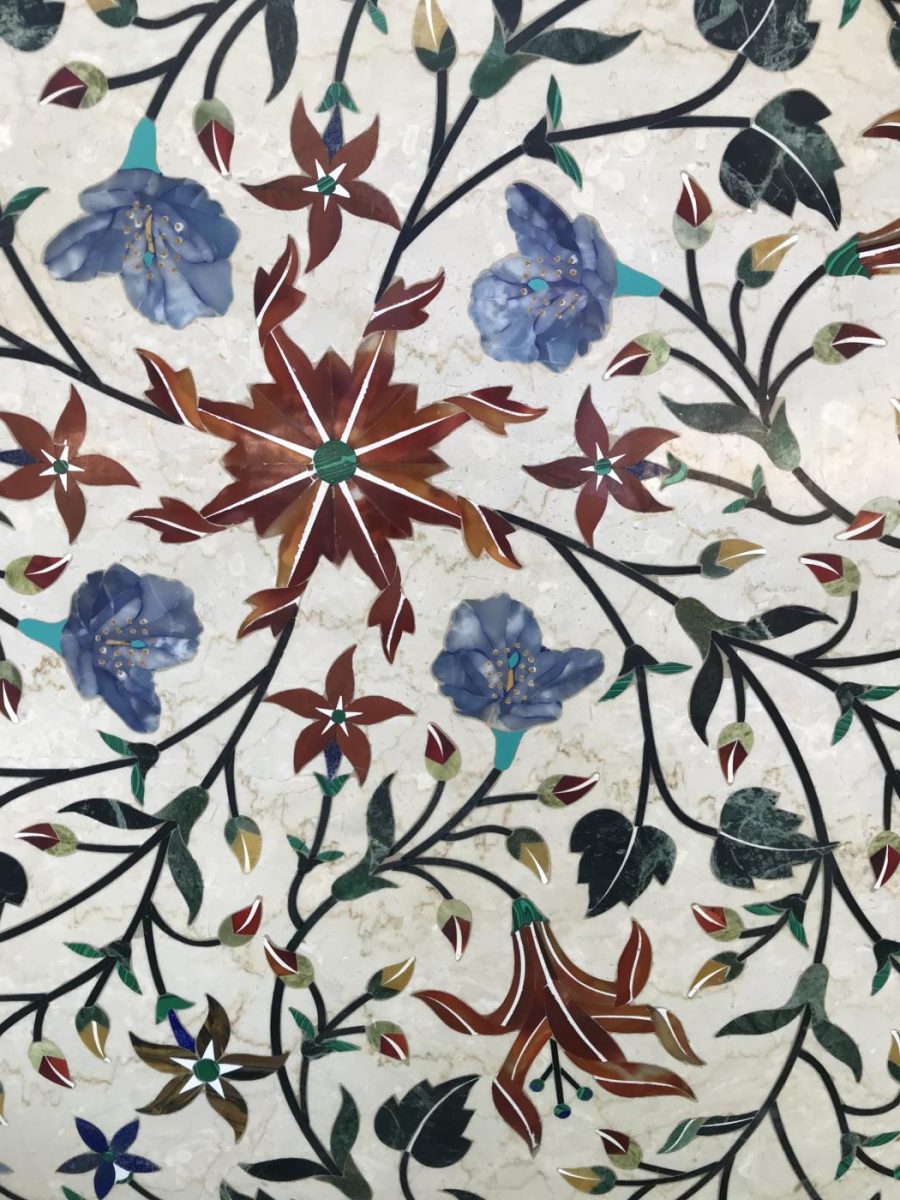 23) Who knew living walls of lettuce would be en vogue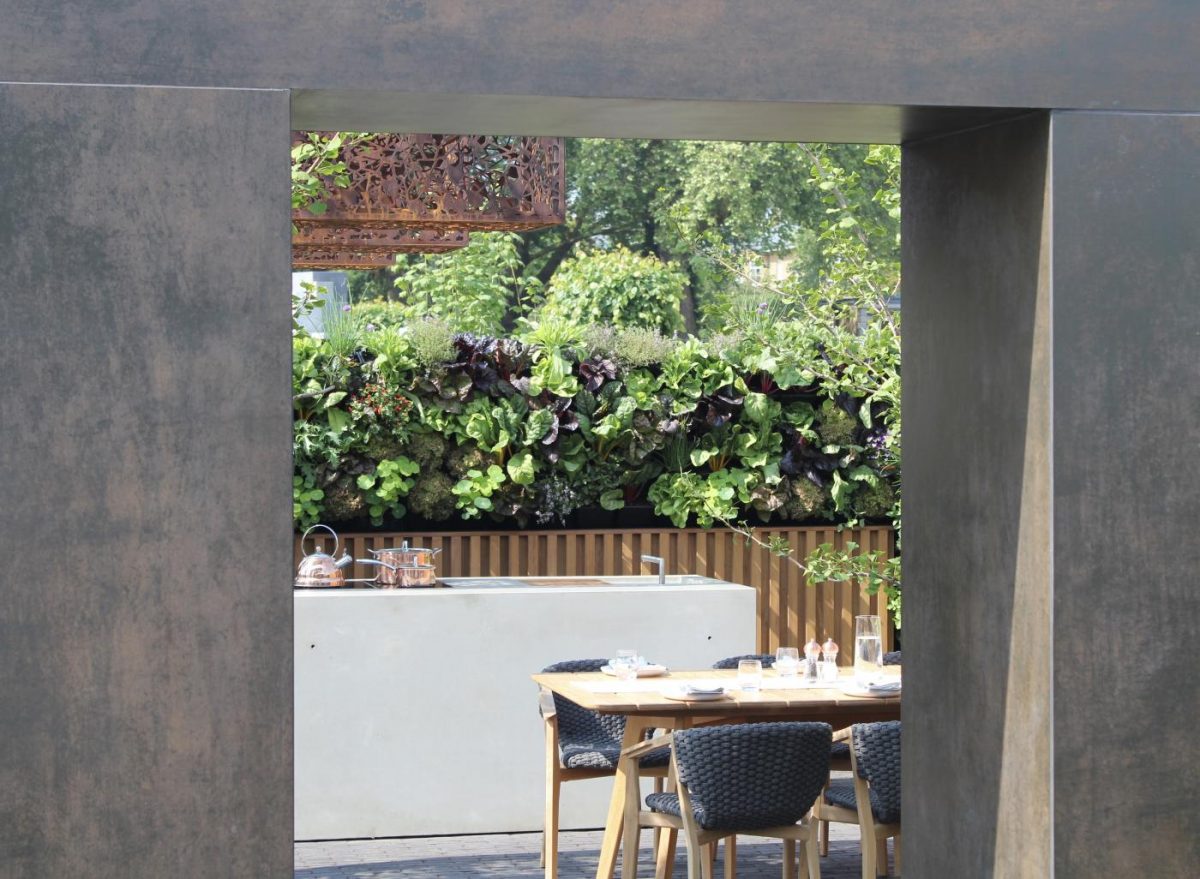 24) Are you sure water should be that close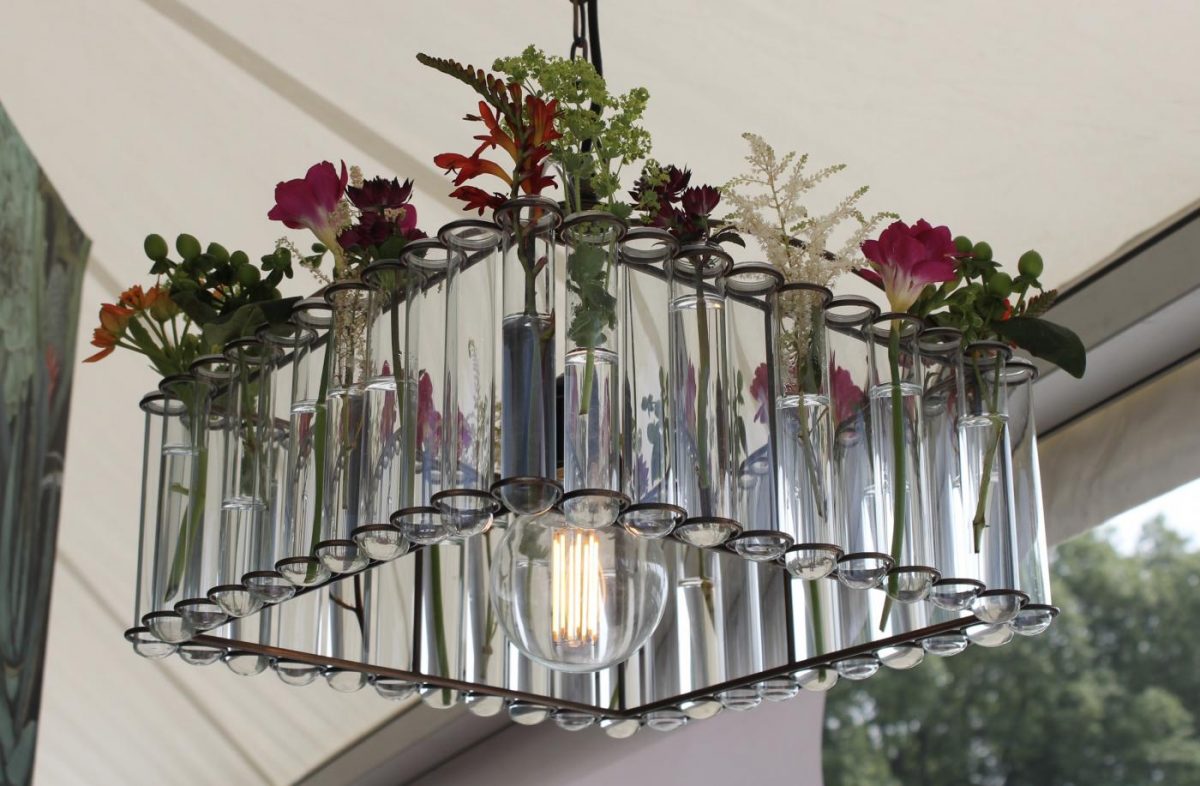 25) When flowers match the graffiti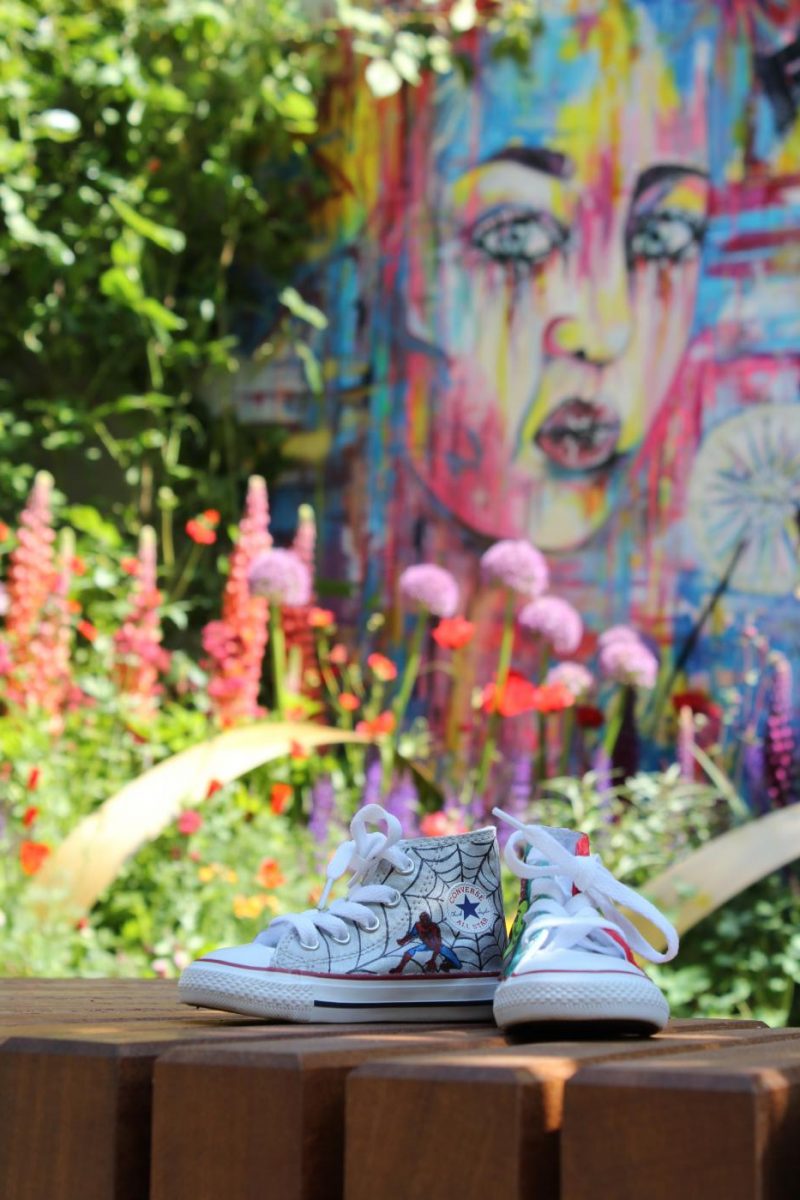 Phew! And I still feel I haven't properly touched on the GRAND PAVILLION. Luckily we're back again tomorrow for RHS members day.
26) Chris' outrageous floral trousers