One of my top priorities for 2015 was to have a garden grown as a nature reserve, making sure there is lots on offer for nectar loving insects like bees. Bees and other pollinators will visit lots of flowers, but some they will go crazy for. Below I've listed the flowers in our garden not just visited by bees, but swarmed by them.
1) Cyclamen persicum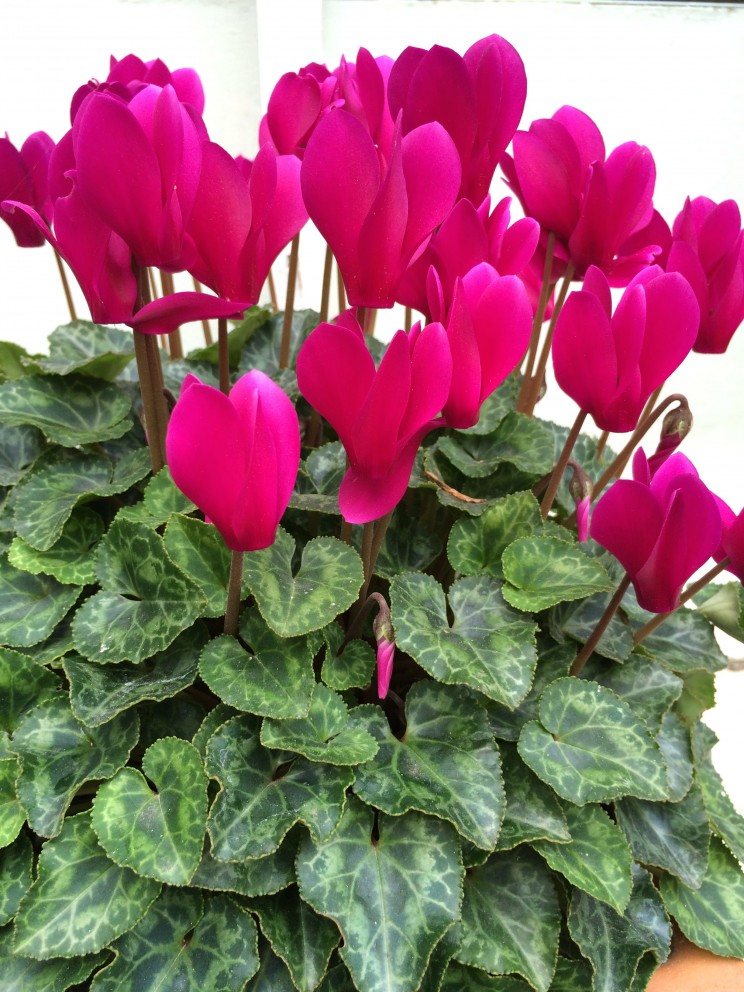 I actually removed these plants this summer but will definitely replace them soon. They are unique because they flower from autumn, all through winter into mid-spring if deadheaded regularly. The bees swarm them on warm days.
I highly recommend them as a plant. Lovely leaves and flowers. Look amazing all through winter. Have a lovely scent. And feed bees and other insects right the way through the toughest season for them.
2) Salvia 'Amistad'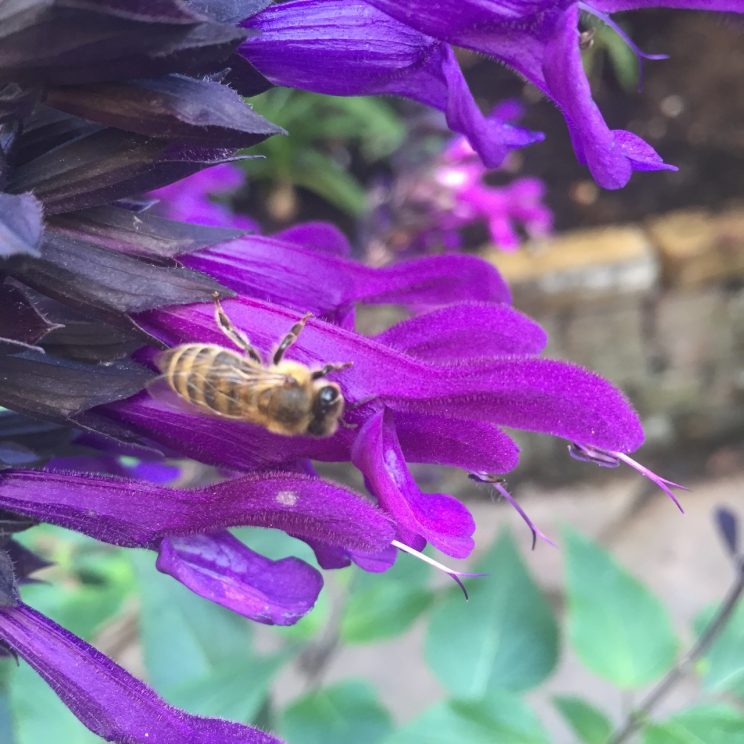 Strangely, the bees ignored this one all summer despite it being in flower. Then in autumn, zammo, they were all over it! I guess they were running out of other sources of nectar and went for this one. Or a particular type of bee had missed this plant until this time.
3) Allium sphaerocephallon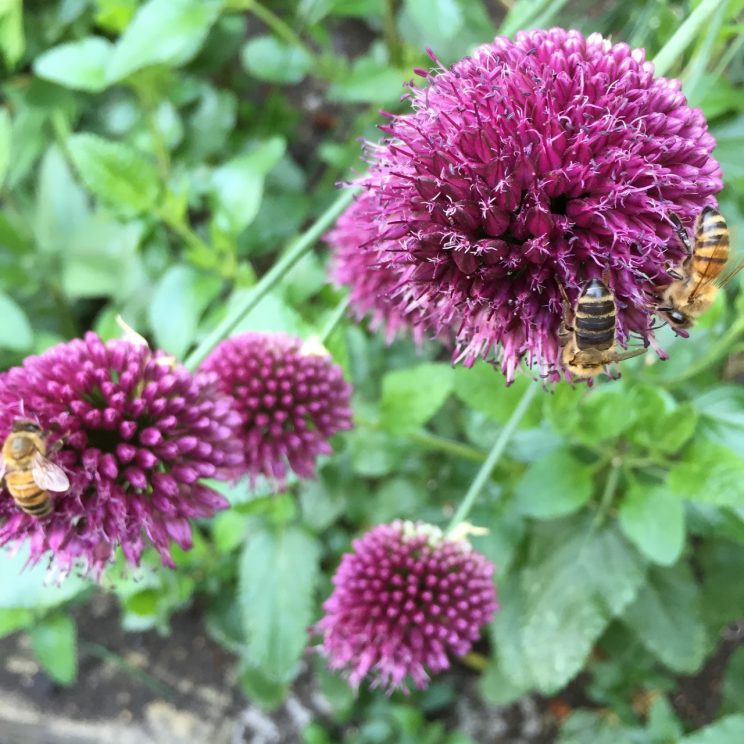 Alliums don't flower for very long, but when they do, bees love them. Allium sphaerocephallon is one of my favourites because of the rich colour and because it seems to last a bit longer than other alliums, and flowers later in July. Compared to other Alliums, it was this one that attracted the full swarm en masse.
4) Hellebores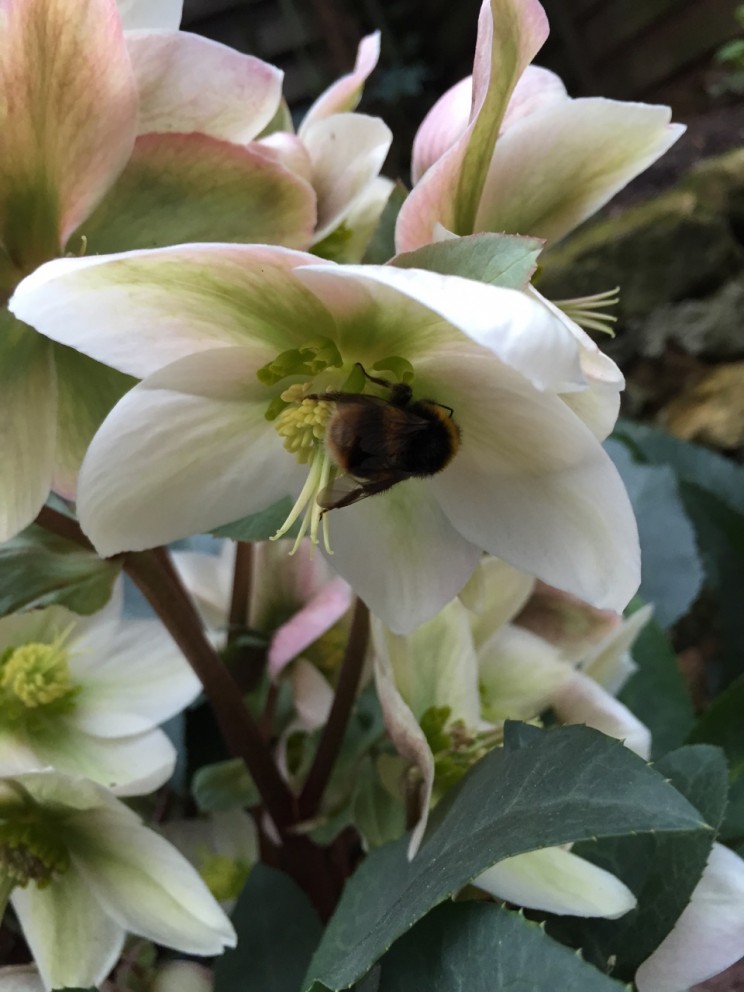 This one is Helleborus x hybridus 'Ivory Prince' and is a bee magnet at the start of the year when there are slim pickings on the nectar front. All Hellebores seem to be as attractive as the next.
5) Allium 'White Giant'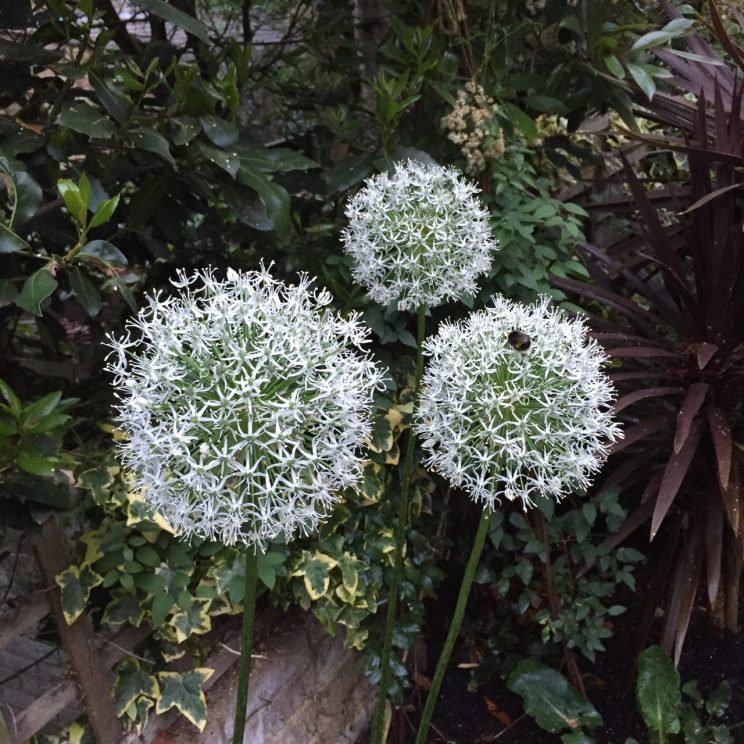 Flowering earlier in the year, the bees weren't swarming on the larger Alliums. However, they certainly did visit them regularly. They look like little planets with the bees on them 🙂
6) Heuchera 'Marmalade'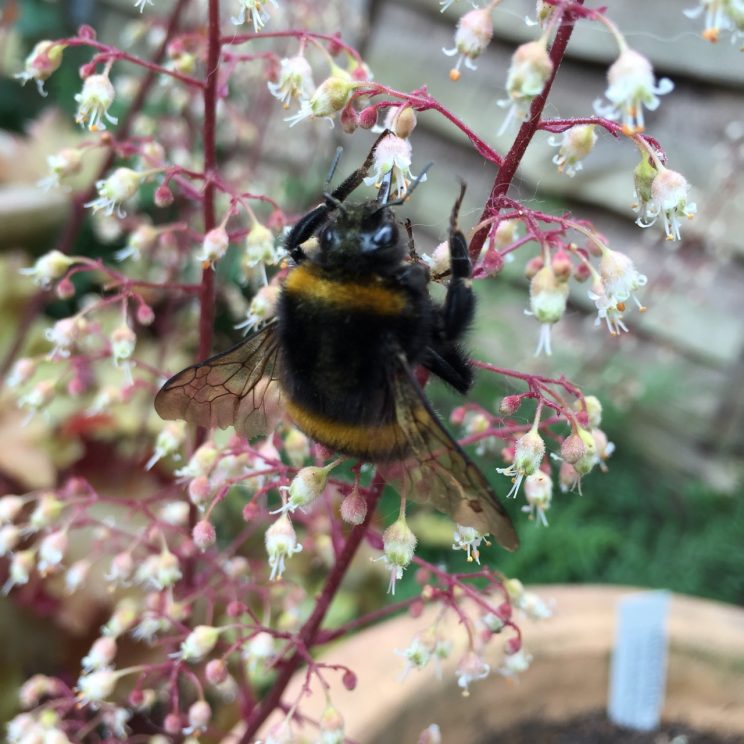 We have a few Heucheras but only this one seems to do it for the bees. The flowers are profuse and last for quite a while, offering a good food source in spring (for this particular Heuchera).
---
For 2016 I will be expanding the number of insect friendly flowers but at least with this set, I can guarantee a supply of nectar across the full 12 months of the year.