If your garden doesn't look something like the above right now, it's time to act! Plan now to add a little sparkle to your garden for this time next year, bringing the start of the season earlier. Don't leave it otherwise you'll forget (I would!) and you really need to plant winter flowering plants in spring or autumn. You don't need lots of them -although you could quite happily fill an entire garden with late-winter flowers, which would be cool, if a bit out of context with the rest of the world. The odd shrub, clump or sprinkling of colour will bring your garden to life in late Jan – early March, the dullest point of the year. Here are 12 ideas to get us started.
1) Berberis darwinii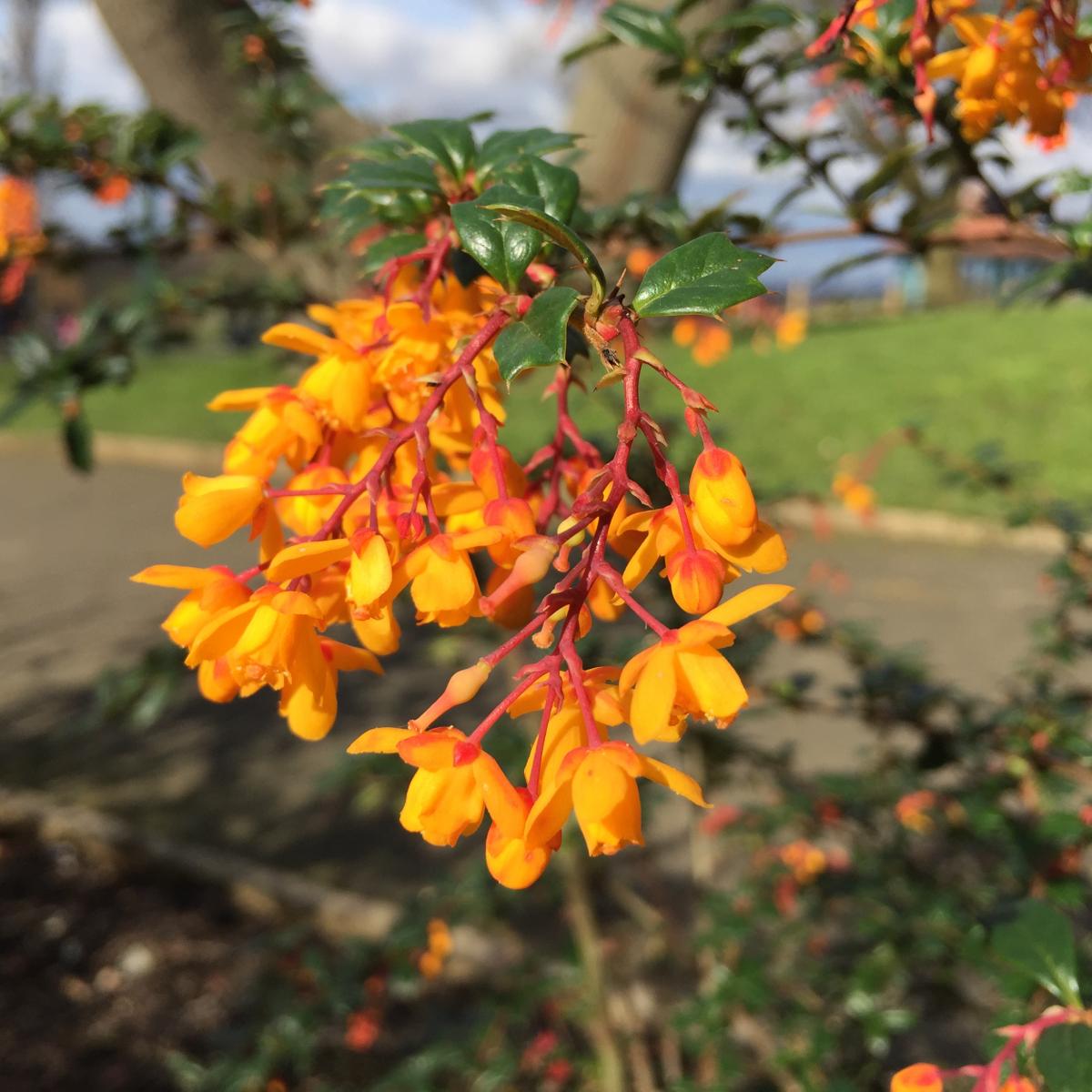 One of many winter flowering shrubs this tough old cookie is a great plant and can even be used as a hedge with bright orange or yellow flowers forming dark, dusky blue-black berries afterwards.
2) Iris reticulata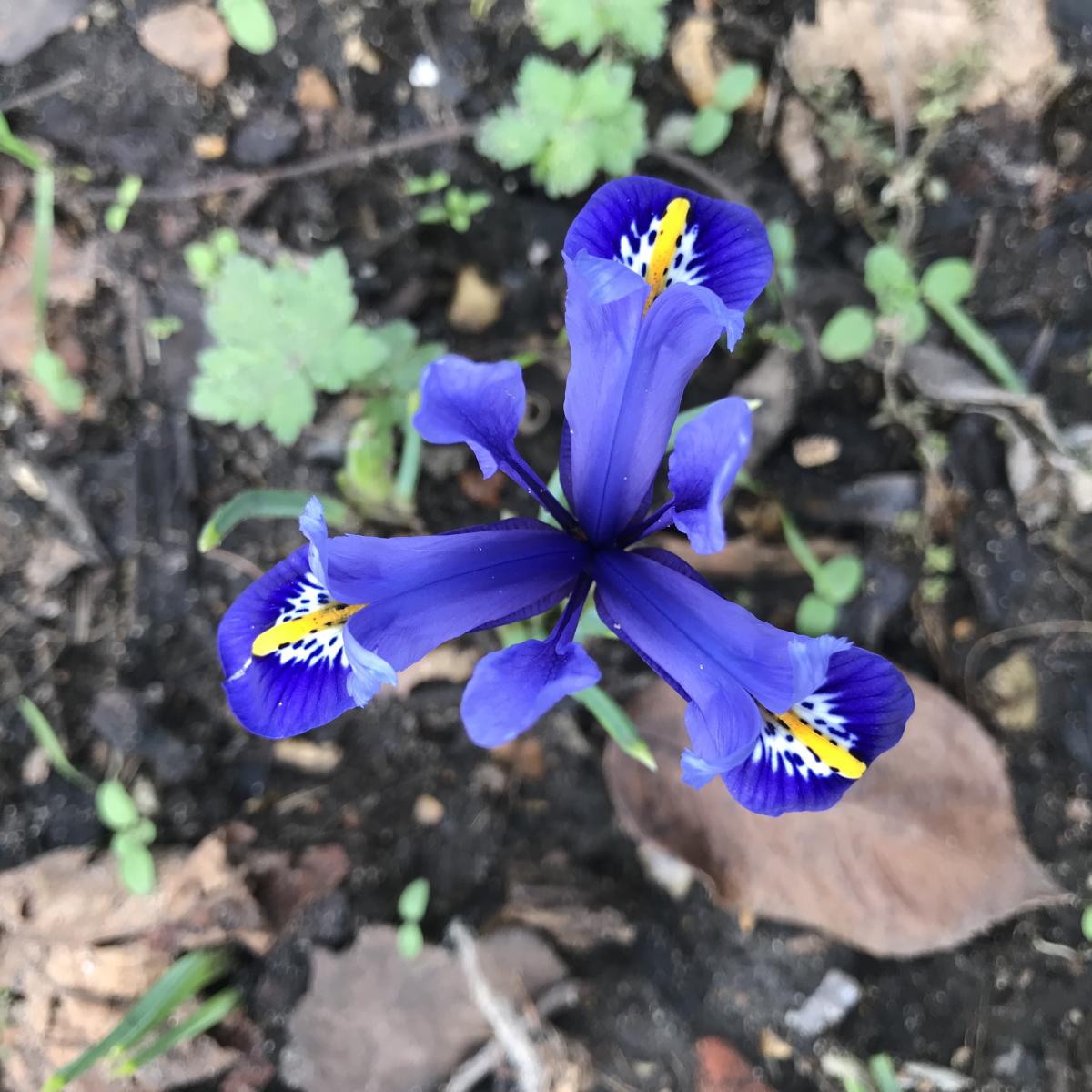 One of my all time favourite flowers, Iris reticulata comes in a range of increasingly varied colours. Typically, the above blue and purples are widely available. I made a rod for my own back by saying our garden has only white flowers in winter because that's the one colour they don't come in!
3) Crocus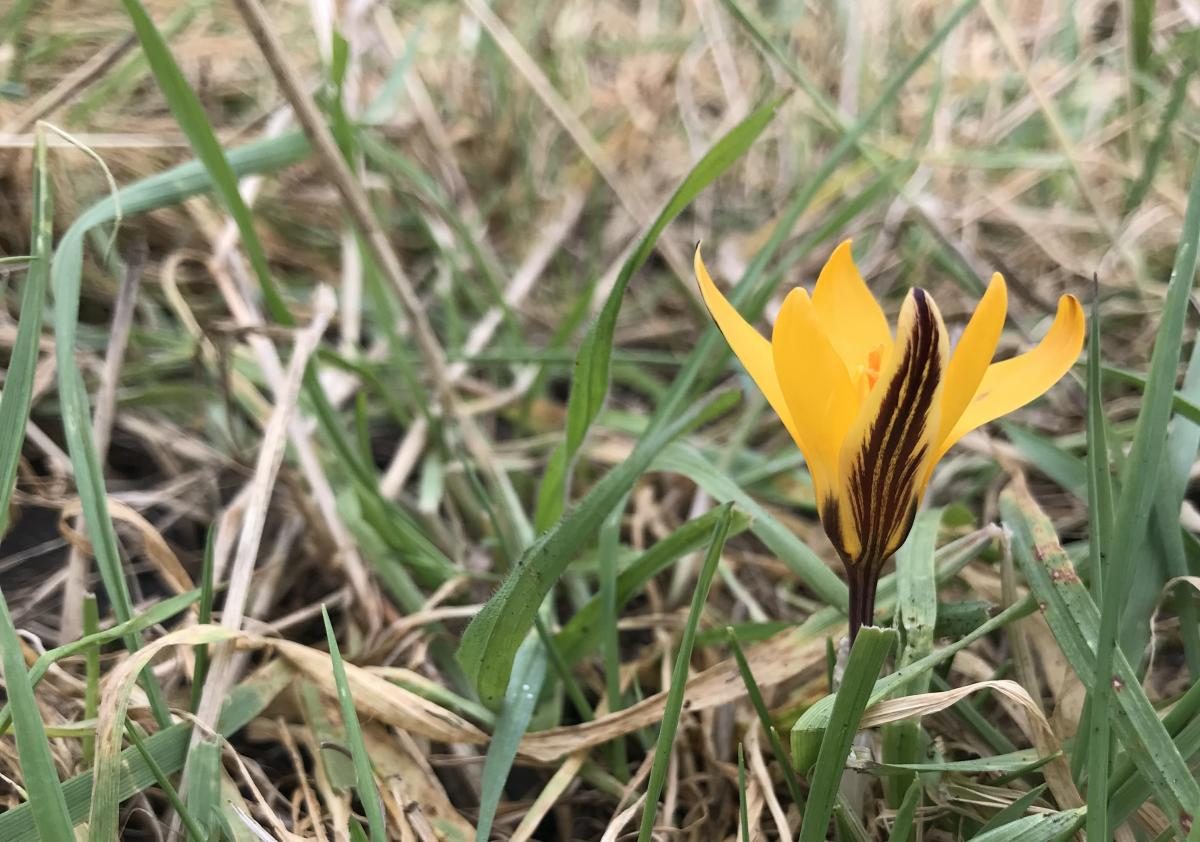 Nothing says "bog-off cold" like the colours of early flowering yellow Crocus angustifolius (above) or Crocus tommasinianus in bluey-mauve.
4) Hamamelis x intermedia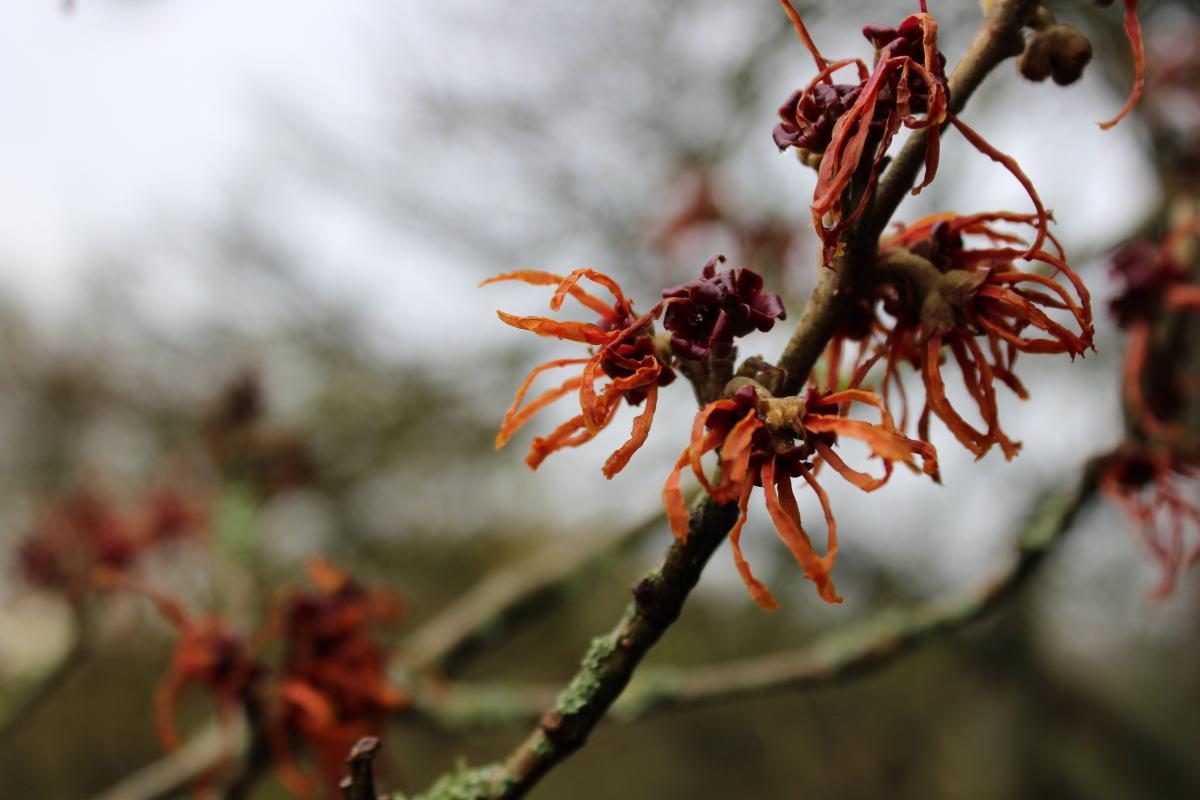 Witch hazel are one of the most amazing flowers. People always recommend the pastel yellow cultivars for their incredible scent, and while I love them, personally I'm currently drawn to the colour of the reds and oranges.
5) Hellebores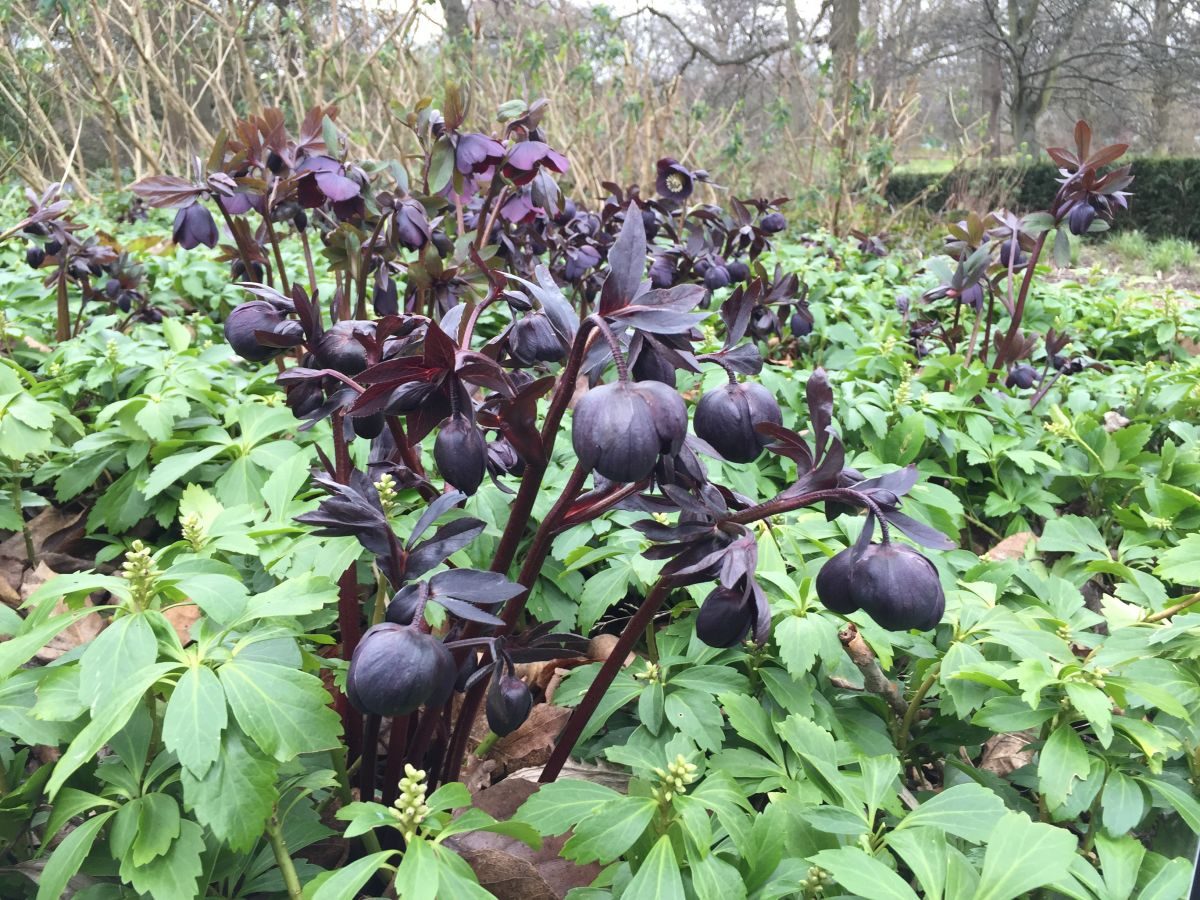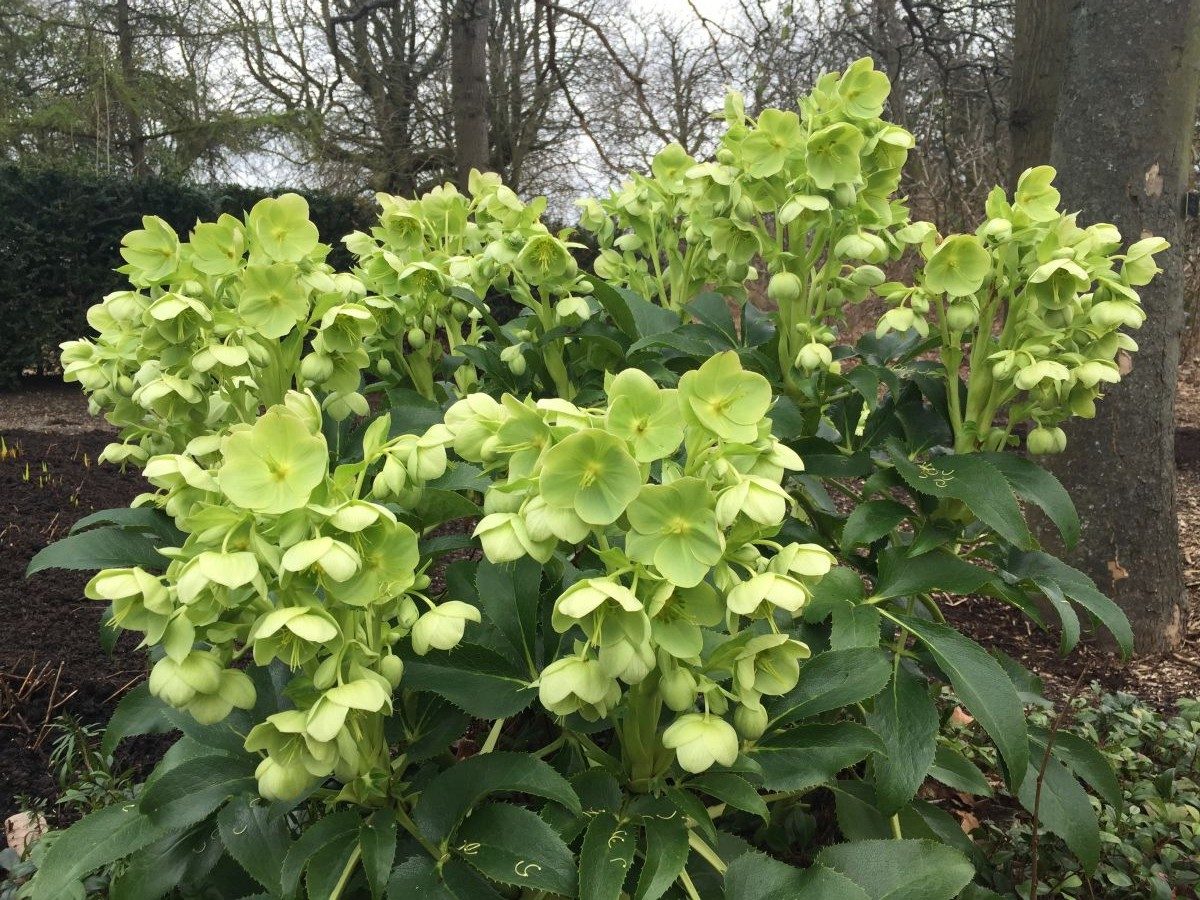 There ain't nothin' Helle-boring about Hellebores, one of the best plants around. Tough with amazing evergreen foliage all year, and then a vast selection of bold to subtle flowers to chose from, literally from black to white and everything in between.
6) Fatsia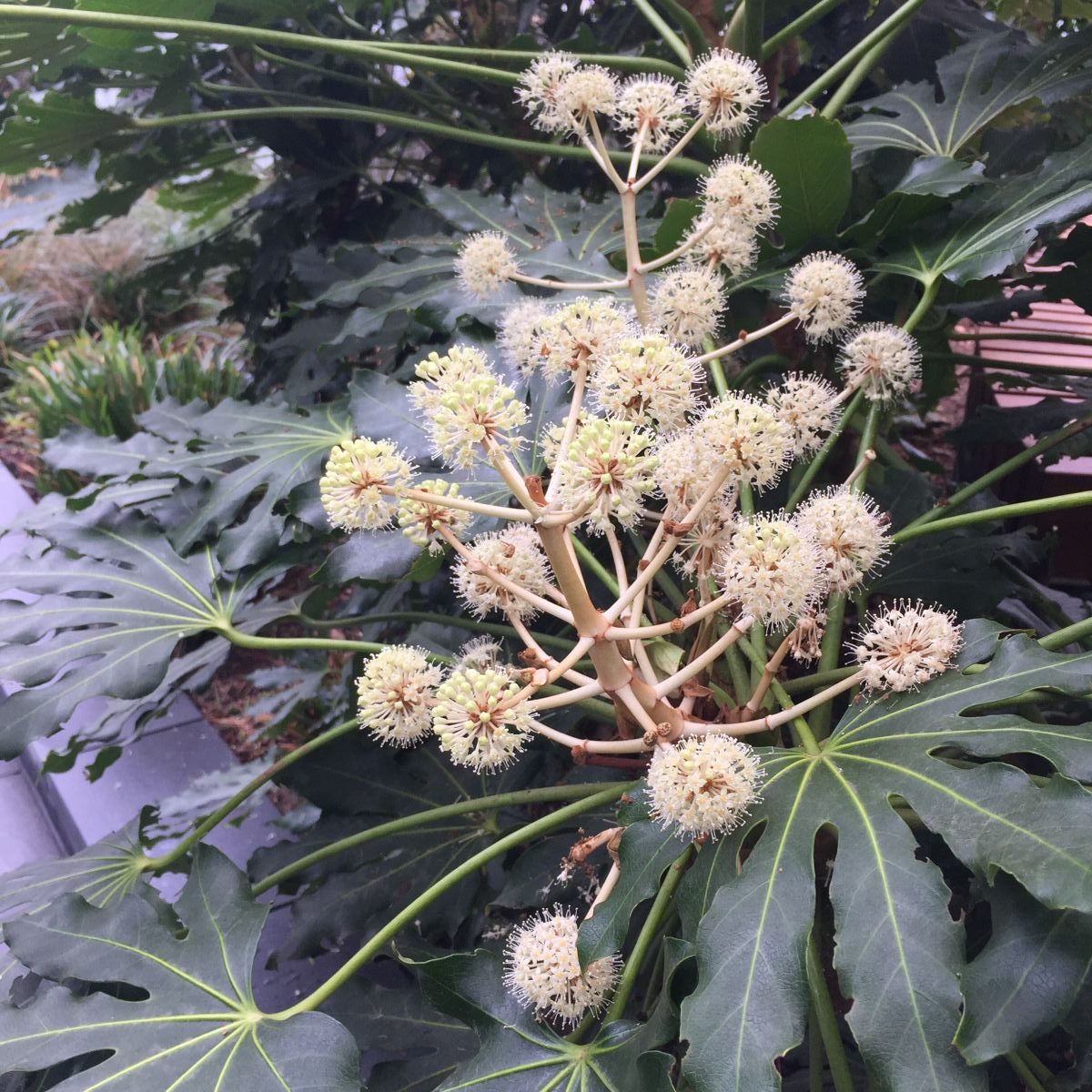 Fatsia japonica and other species in the genus in my opinion look best as small trees (there's a magnificent speciment, the tallest I've seen, near the RHS in London) but whatever the size, they all look amazing when they flower in winter. The green seed pods look great too before they turn to black.
7) Cyclamen

Our entire garden is based on the warming glow of the above Cyclamen cultivar, so you know I love them. Their role in late-autumn through winter is unparalleled. Typically, people plant Cyclamen hederifolium for autumn flowers and then Cyclamen coum for late-winter flowers. They come in white and pastel pink, which are lovely. They also come in this shocking pink which, is my fave.
8) Daphne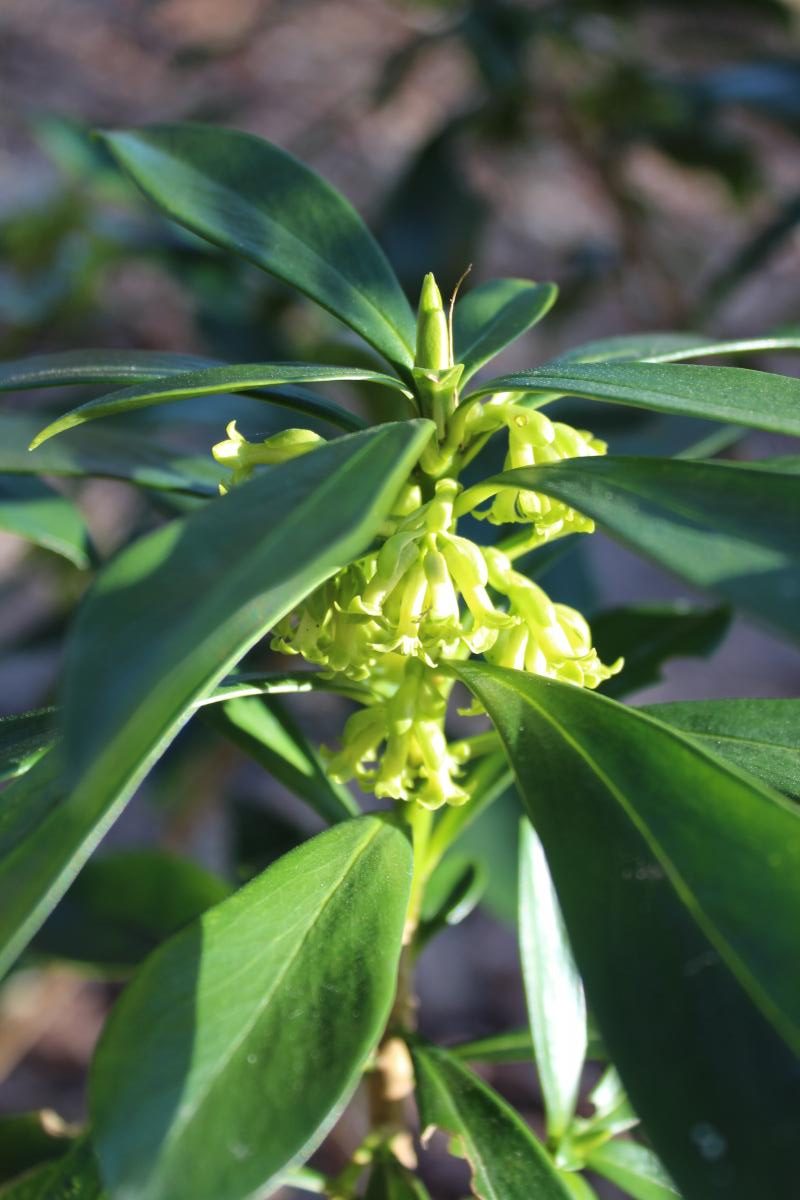 Daphne shrubs all flower in late winter and are famous mainly for their beautiful and strong scent. Some of their flowers are also quite noticeable, in shades of white and pastel pink. I like the green of the native Daphne laureola above.
9) Euphorbia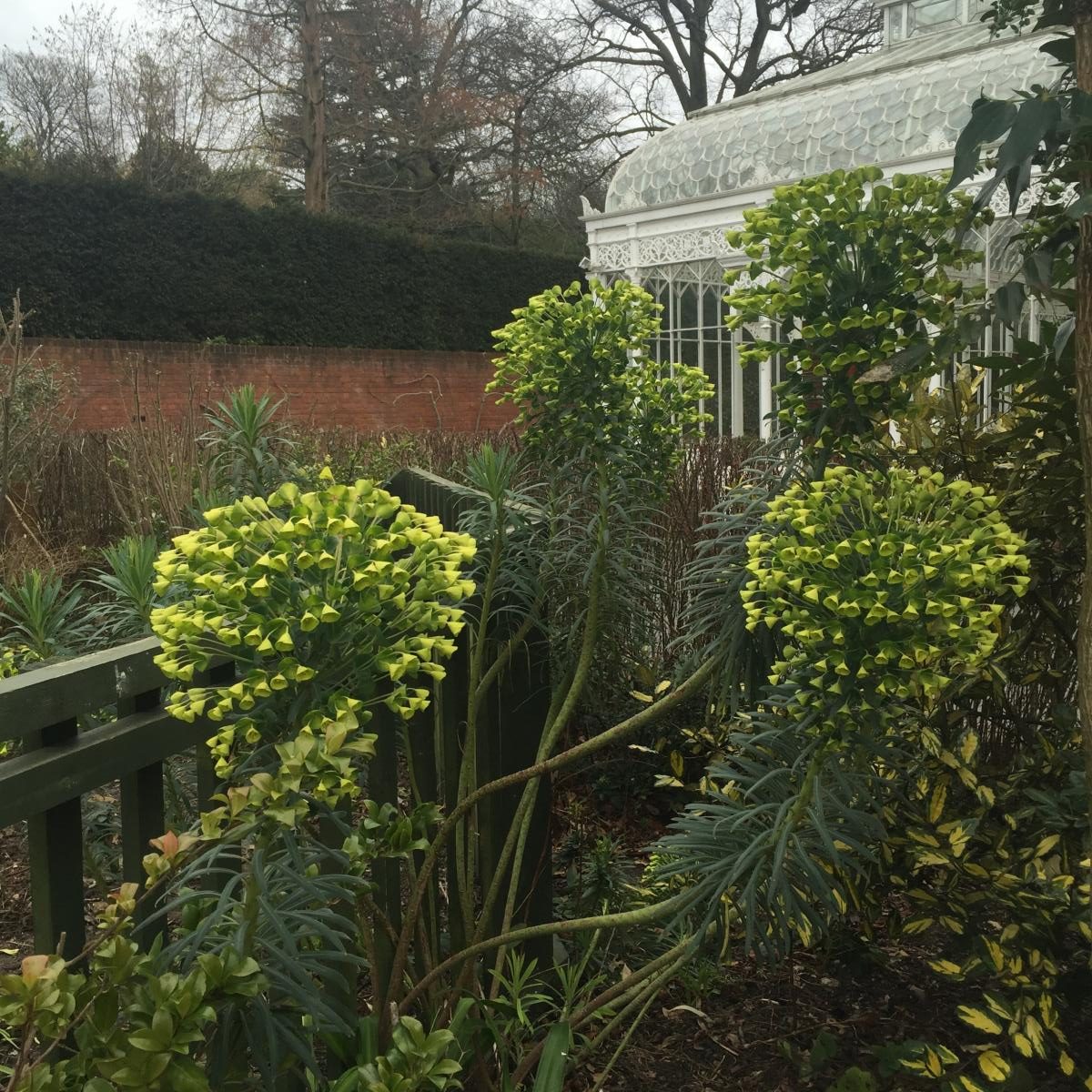 No garden should be without at least one Euphorbia. You can buy a Euphorbia to flower at almost any point in the year. The above Euphorbia characias subsp. wulfenii at the Horniman Museum flowers just as the weather warms up at the crack of spring, as does the smaller native Euphorbia amygdaloides. They go on flowering well into spring.
10) Daffodils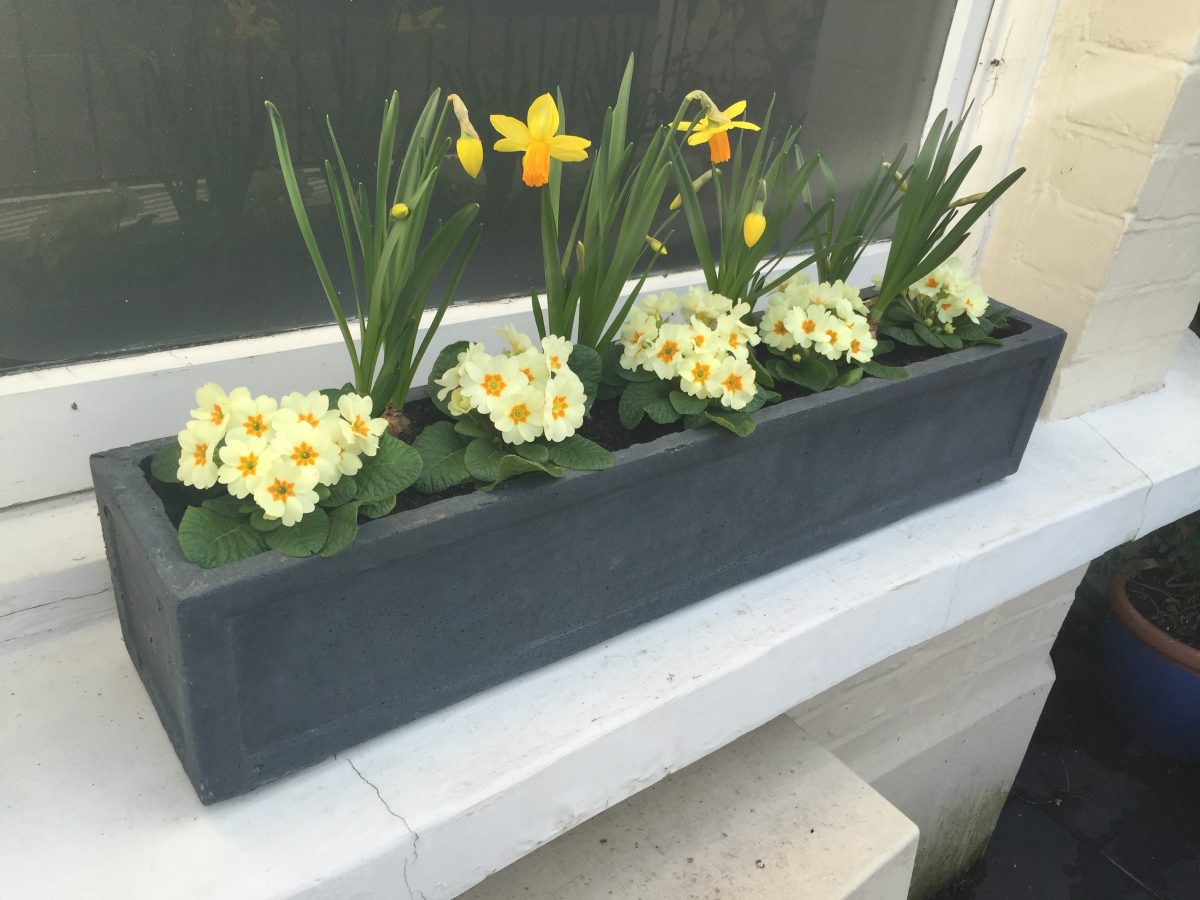 Usually associated with early spring and easter, there are some Narcissi that flower earlier than the rest, typically the smaller varieties like the above 'Tete-a-Tete'.
11) Pyracantha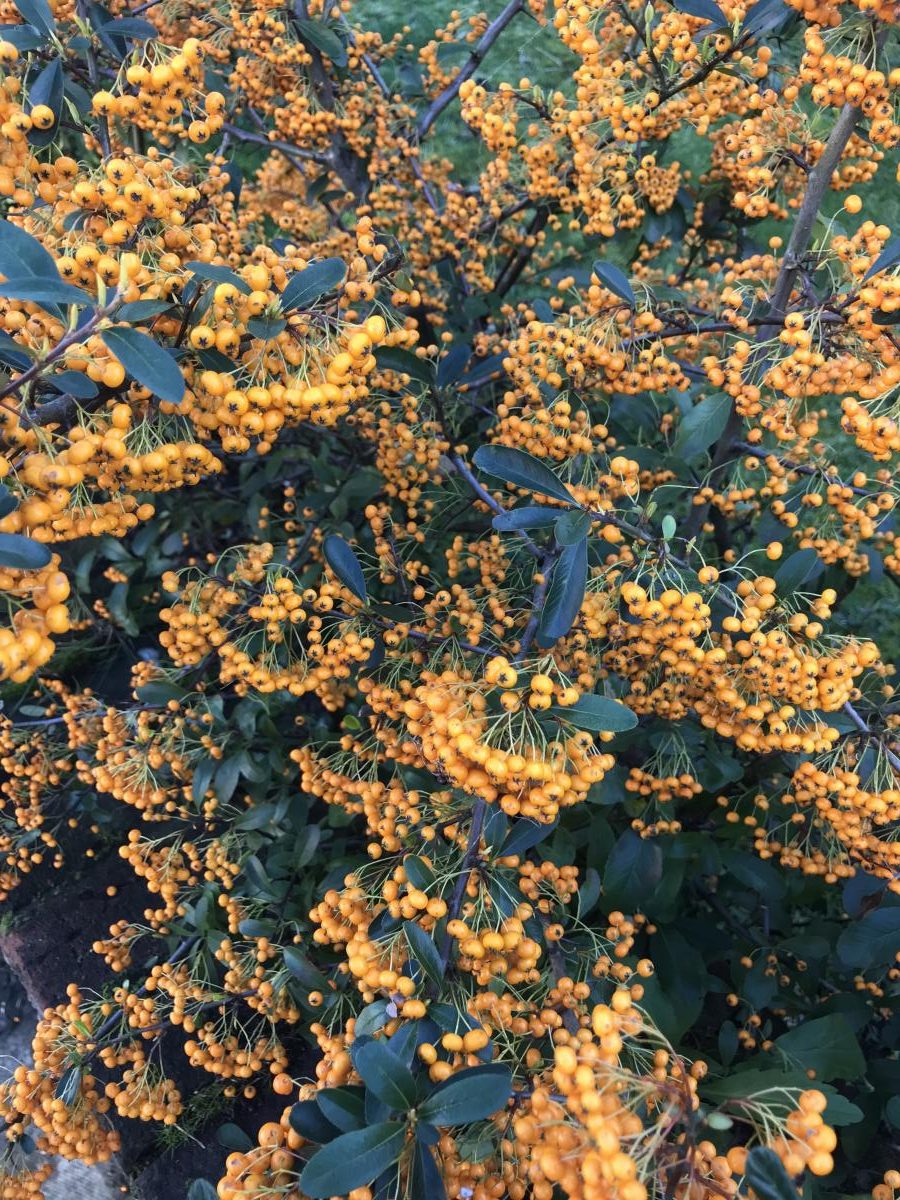 If you're lucky, birds won't have eaten all of the berries off of your Pyracantha shrub. Cultivars are available with red or orange berries, above is 'Orange Glow'.
12) Galanthus
It's an obvious one but I cannot sing Snowdrops' praise enough, they're like magic and even a small number transform a lifeless winter garden. There is a lot of focus on Galanthomania and the admiration of the beautiful and unusual cultivars. However, for garden beauty none really compare to the bog standard Galanthus nivalis with its ethereal beauty.
I could go on and on adding more plants that flower in mid to late winter but hopefully you catch the drift and have been given some ideas. Happy researching and if you know a particular doozie of a winter flower, please share in the comments below!