Zinnias are odd. Almost unlike any flower I've come across before, they just do not look or feel real. Like a primary school project made of pipe cleaners and felt. By all rights I should dislike Zinnias and all they stand for but I don't. I blinkin' love 'em. Why? Look at this Zinnia 'Queen Red Lime' closely: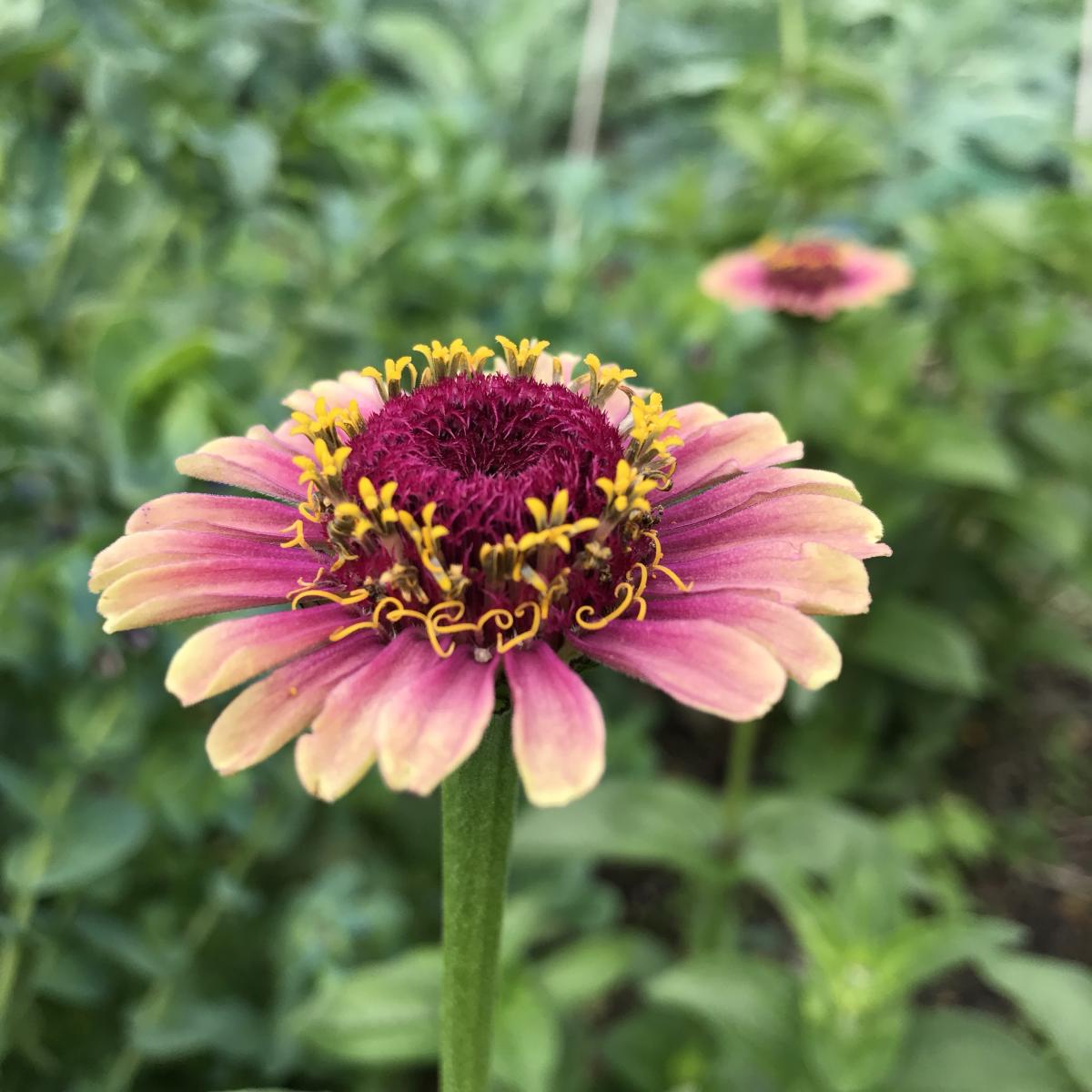 What's not to love? A Zinnia's inflorescence (the whole load of flowery bits) is a remarkable creation. Perfectly horizontal, the hallmarks of the daisy family, Asteraceae, are obvious but this is the Fifth Element of the family, a daisy from Jim Henson's head, the Elton John-like eccentric uncle.
Crazy colours are obvious, now look closer at the Brillo pad disc, the prominent little yellow flowers popping from it, the gnarly yellow filament things – whatever they are. Fabulous.
What's in a flower?
Like all Asteraceae, the ray florets that look like petals to us hide the many flowers that bees and other pollinators feast on from this technicoloured landing pad. On 'Queen Red Lime' they opened in an elaborate display of ridiculousness. The above photo was the mid stage. Below is the bud.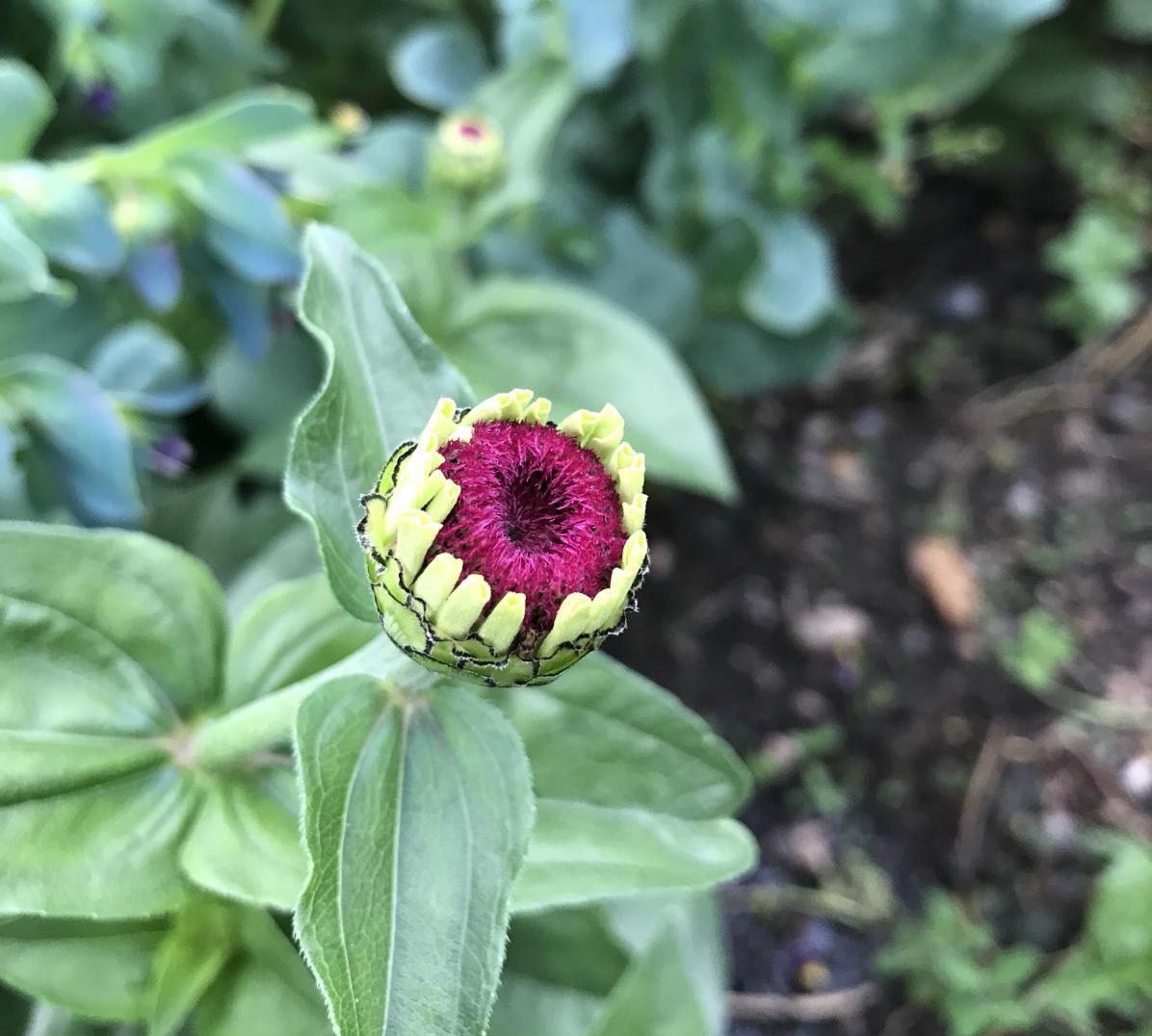 When this first bud showed up on 'Queen Red Lime' I literally let out an "ah!" yelp of excitement at the weirdness of it all. I mean look at that contrast of maroon and lime! Those lime green curls are the ray florets appearing in layers. Eventually becoming this: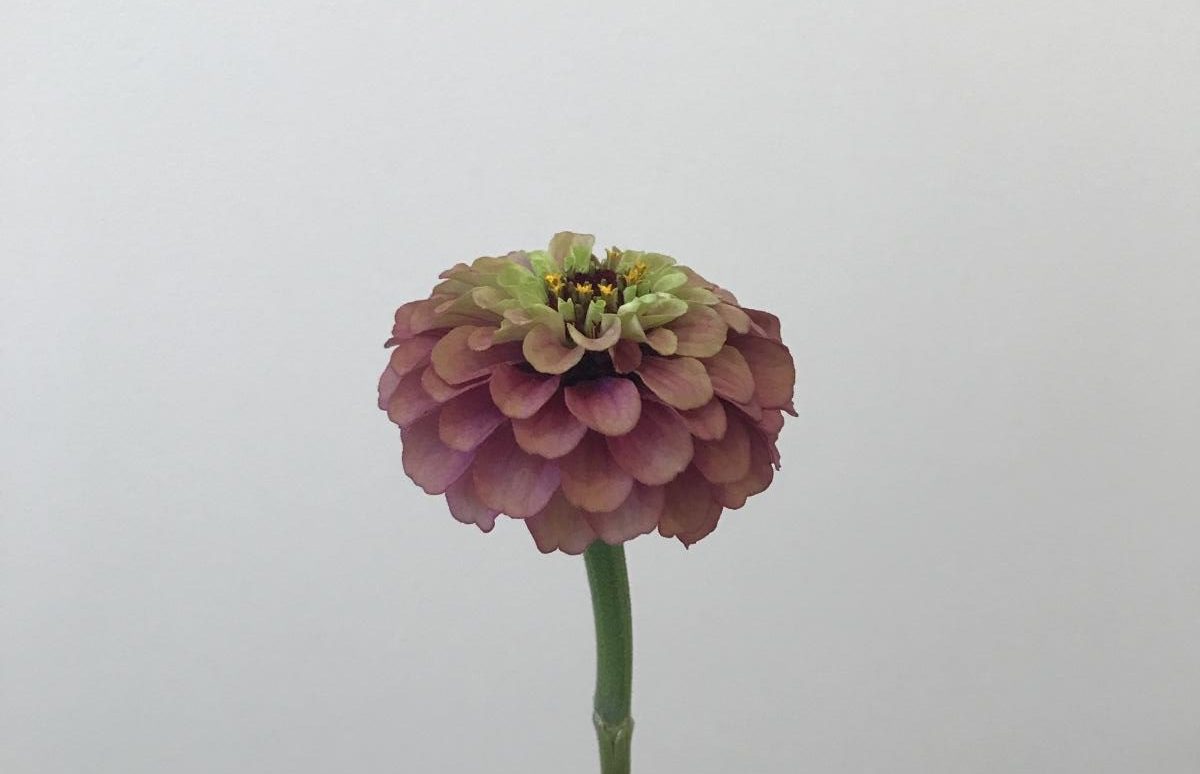 Admittedly Zinnia 'Queen Red Lime' was quite hit and miss in its colouring. Many were more single or pure red than they're supposed to be. When they displayed their true colours however (as above) all was forgiven.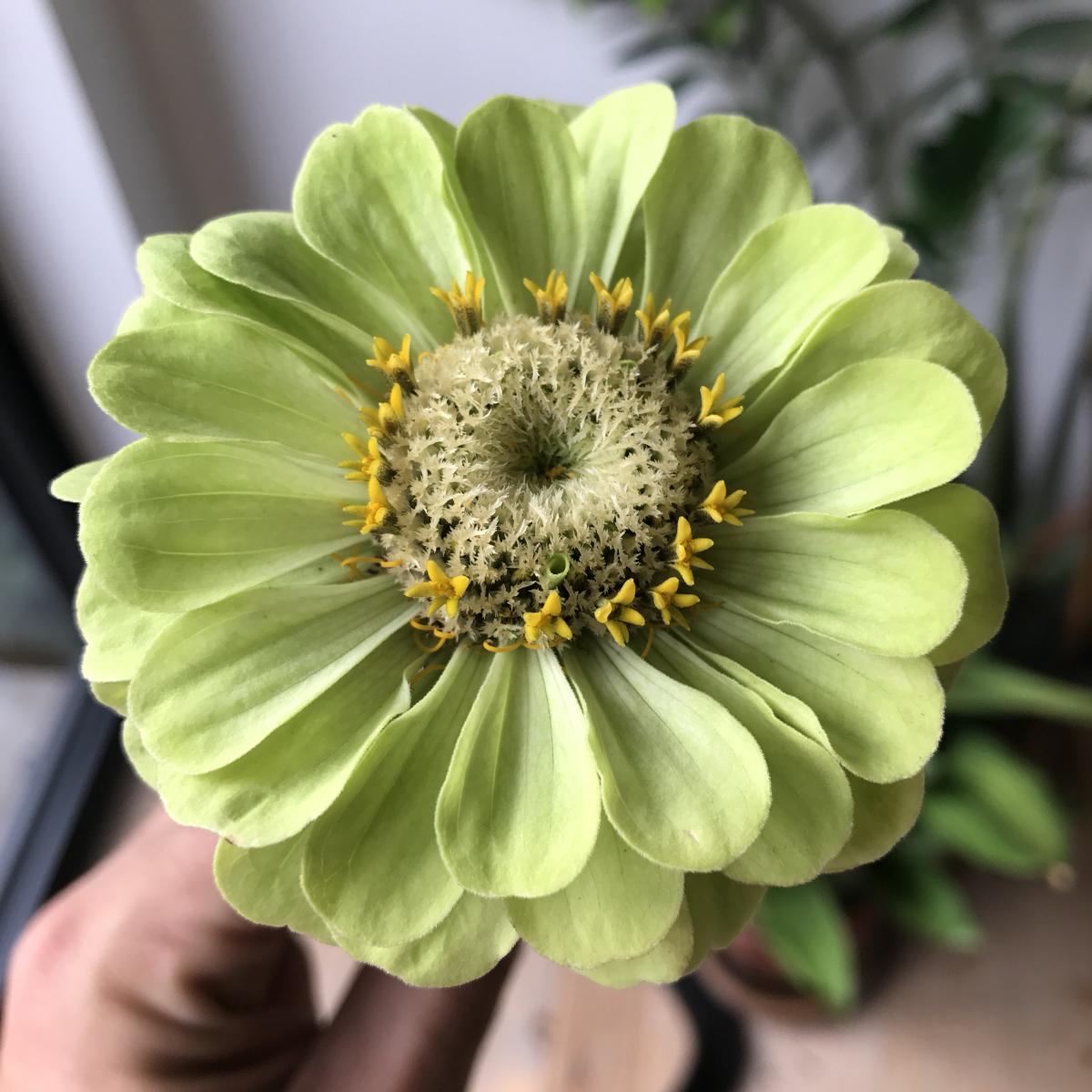 Zinnia 'Envy' above I really liked but they weren't green or zingy enough for me throughout the season. Early in summer they were bright but as the months went on they became an increasingly washed out yellow. I'm going to try again this year because I'm all about green flowers.
Growing Zinnias is easy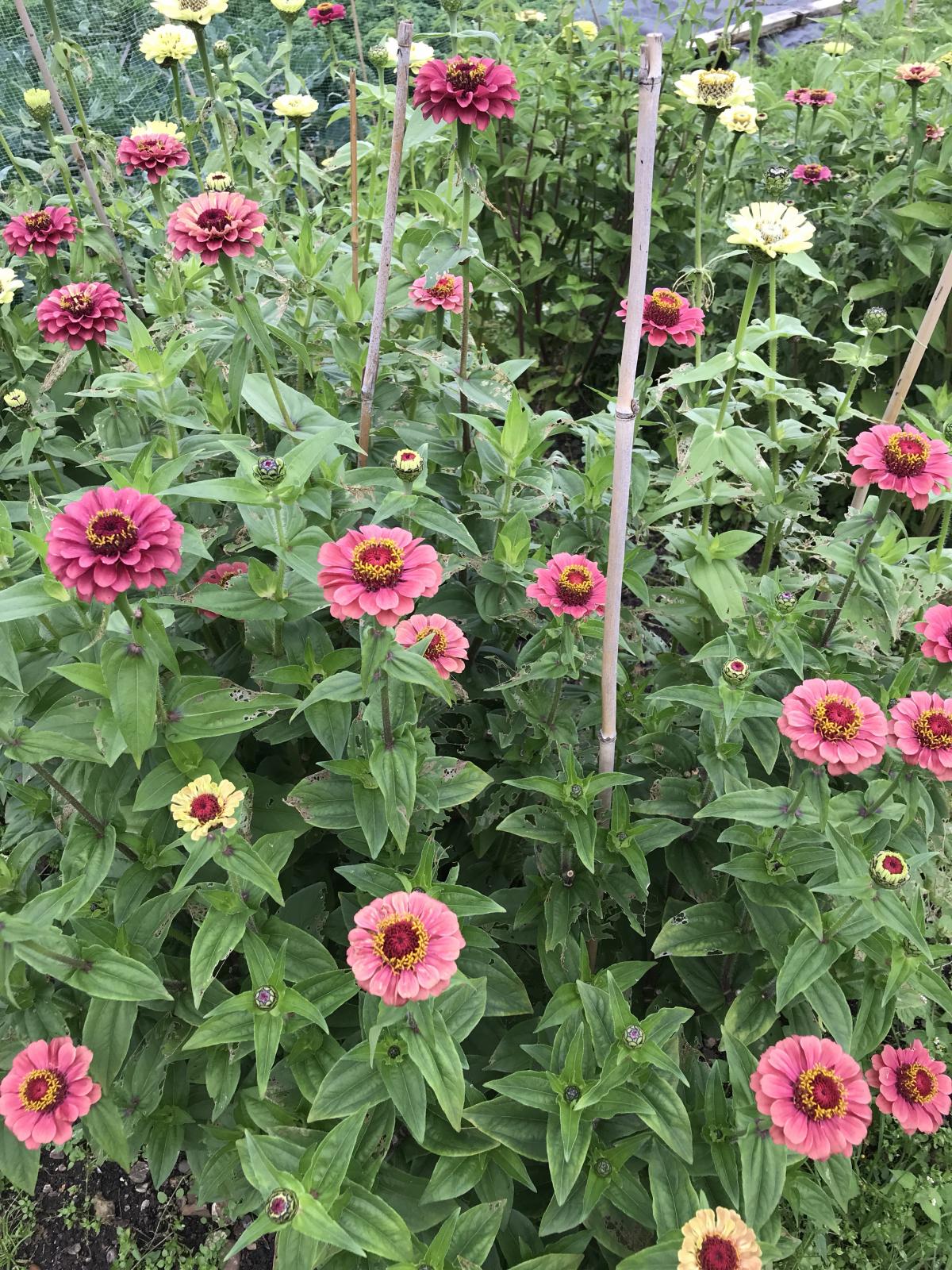 In terms of growing Zinnias, I expected them to be hard and fussy given the amount of negativity I read about them online. Reality told me they are the easiest flowers I grew in 2017.
I sowed some seed direct in rows and some into seed trays later planted out with two sets of true leaves. Seed went just below the surface of well prepared, very free draining soil in full sun, allowing about 45cm space between each plant. They all grew the same. Despite some precautionary staking with canes and string plus an occasional liquid seaweed feed I did nothing else. Four rows 1.2 meters in length gave us more than enough Zinnias.
Zinnias for cut flowers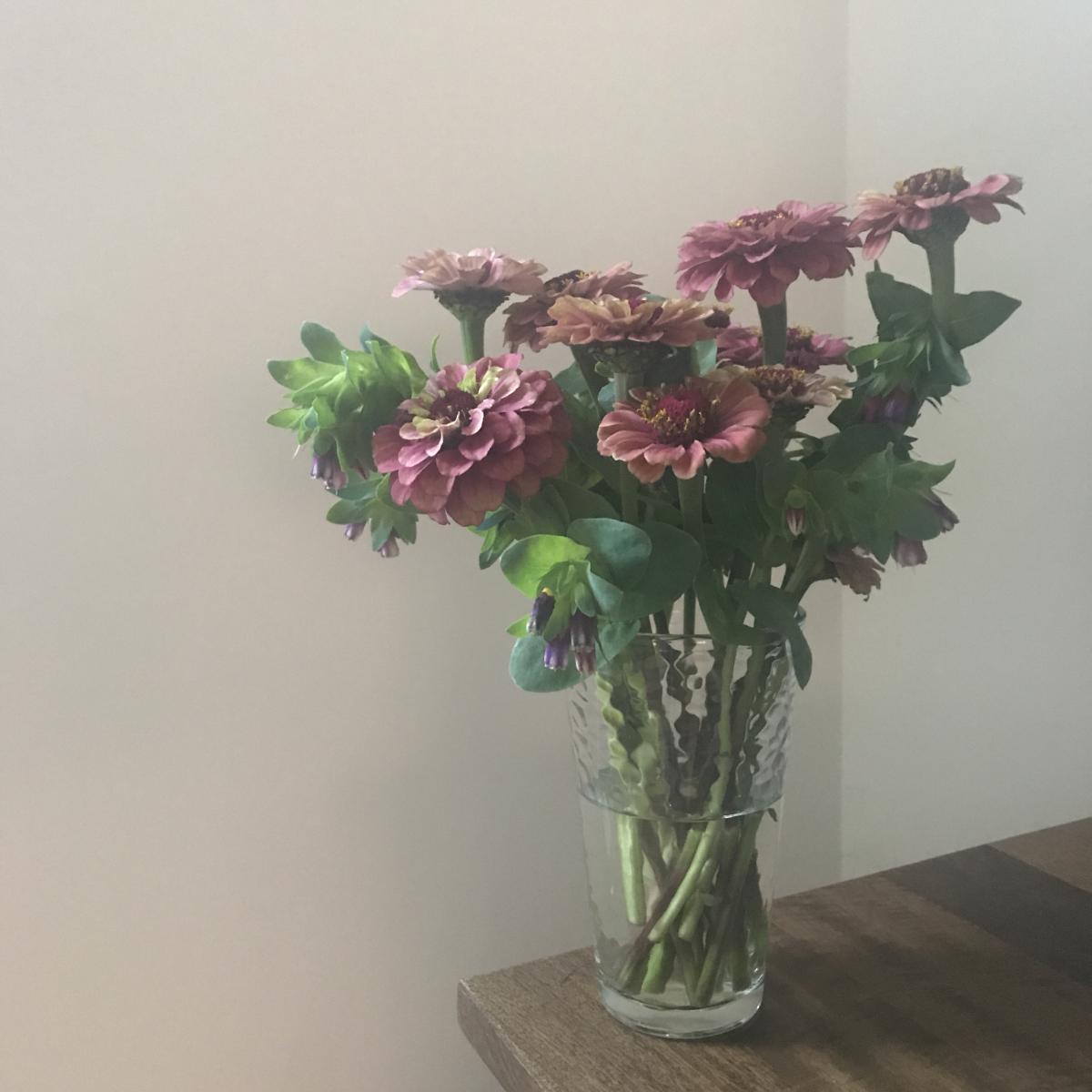 I'm yet to see a Zinnia that I would actually plant into the garden. Pots perhaps. Their growth habit is bolt upright and rigid and the flowers too solid for the ebb and flow of a garden for me. Instead, Zinnias excel as cut flowers.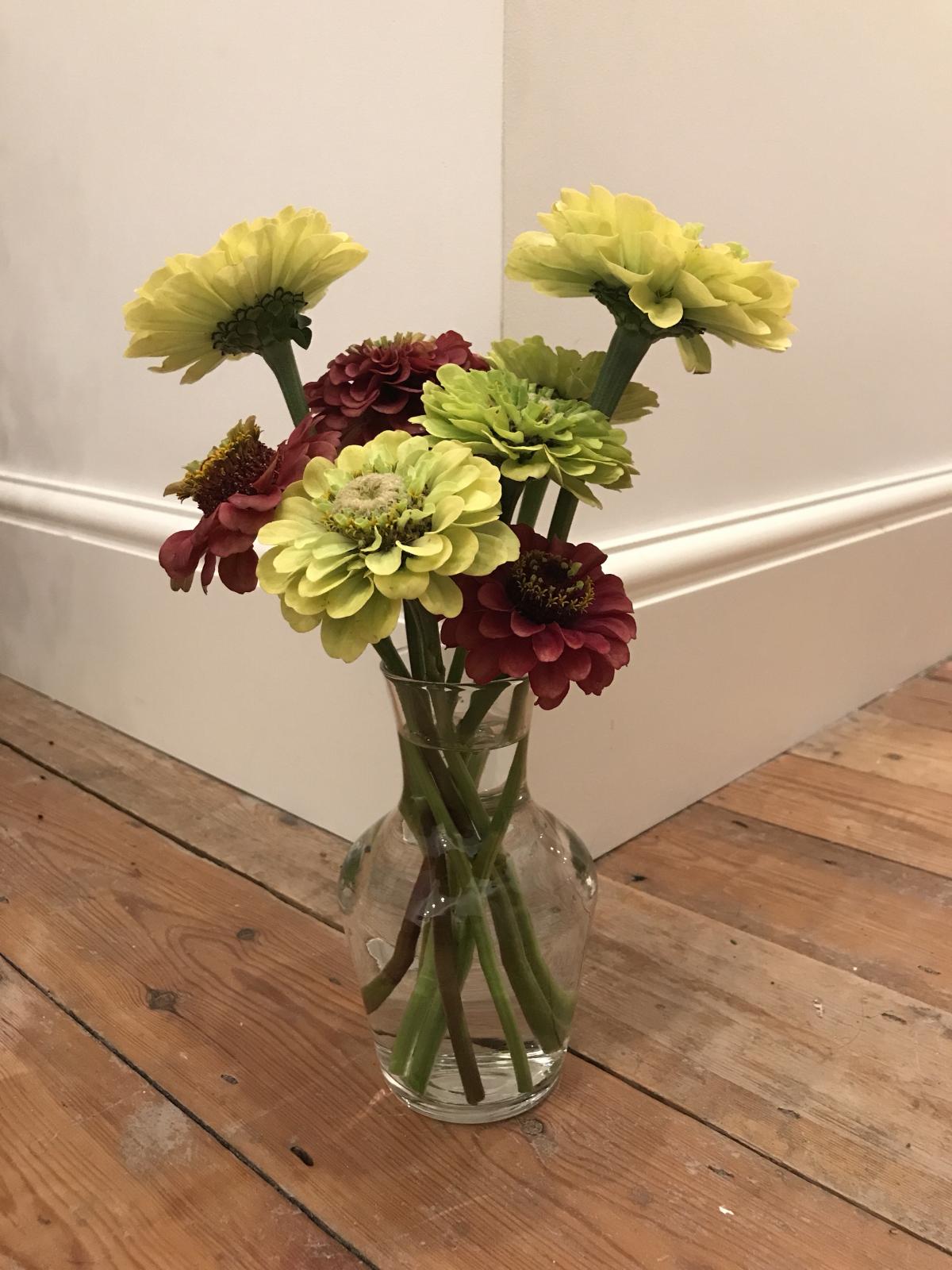 Thanks to their nature, they're easy to cut and the more you do, the more flowers are produced. I didn't do anything special in preparation, I just plonked them into water and changed that every couple of days.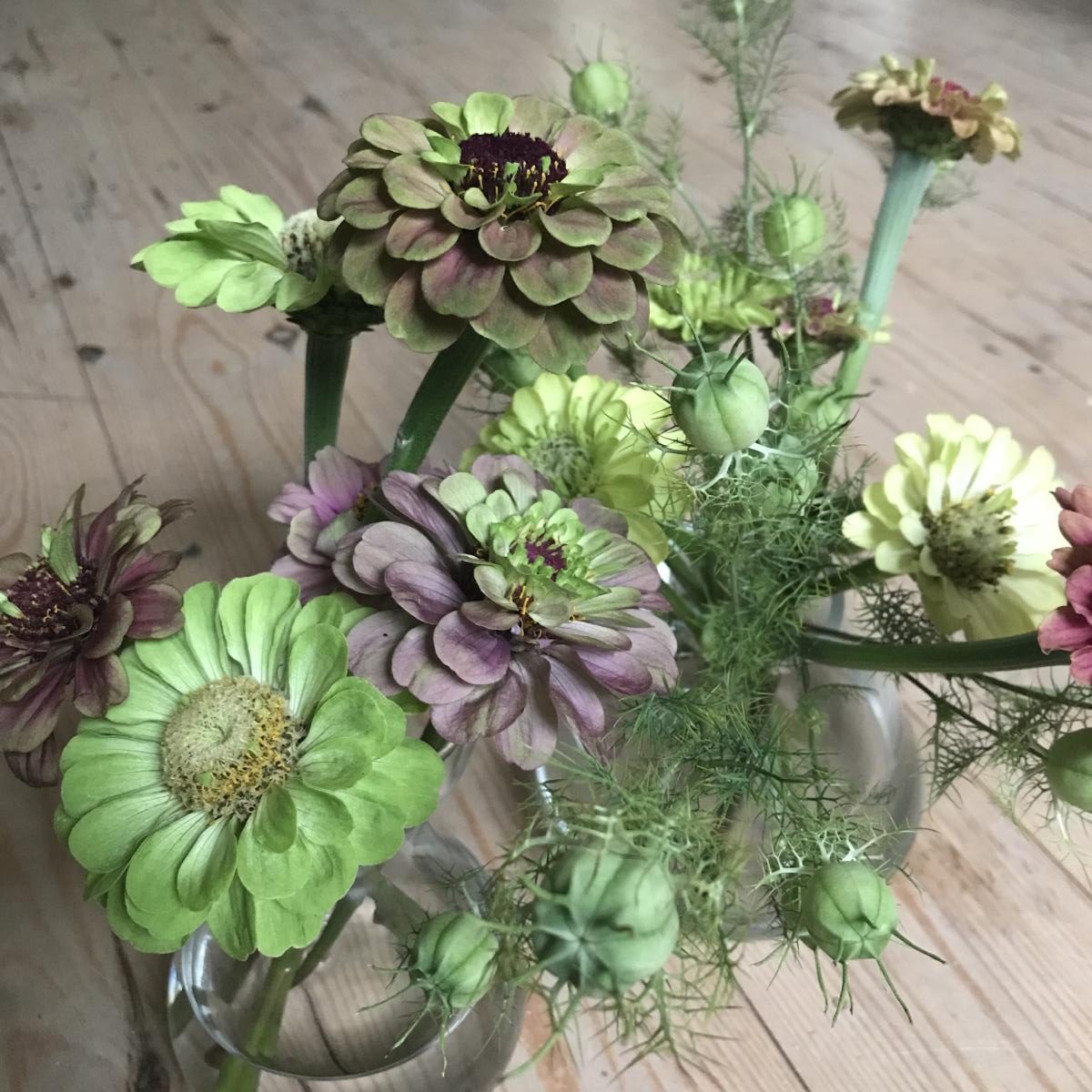 Amazingly, their staying power in vases is incredible. They last and last, often for up to 10 – 14 days at a stretch. I enjoyed pairing them with Cerinthe major 'Purpurascens' and the seed pods of Nigella damascena.
Growing Zinnias this summer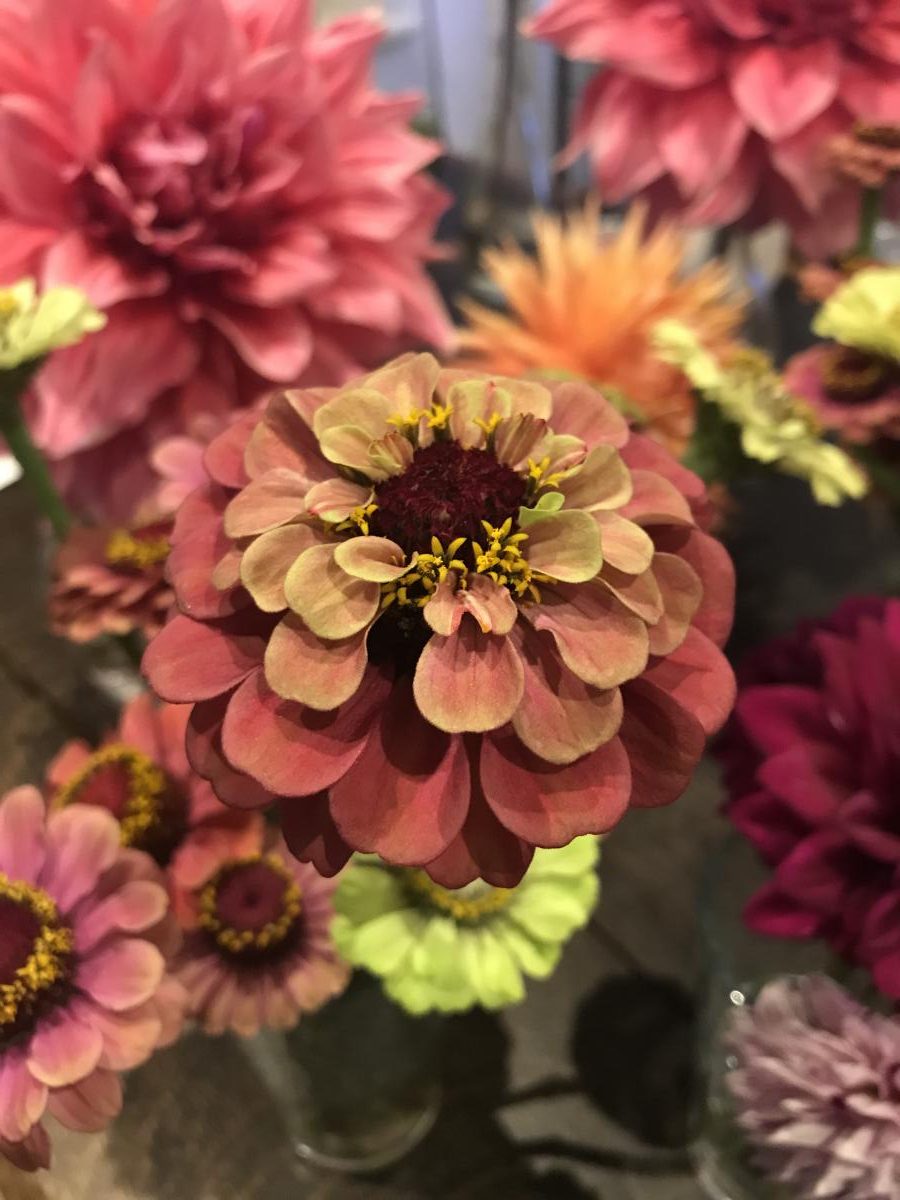 According to marketing people 2017 was the year of the Zinnia – it totally wasn't. However, the extra promotion did encourage me to try Zinnias and I'm sold.
They may not be the best garden plants (though never say never) but they're one of the best for indoor cut flowers. I'll give 'Envy' a miss this year but I am planning to grow 'Queen Red Lime' again, an alternative green cultivar with a few brighter coloured mixed flowers too.
What do you think, are Zinnias for you, will you be growing them this year? If you've grown them before, what are your experiences?