Currently I feel I have the measure of my allotment, how long that feeling will last remains to be seen.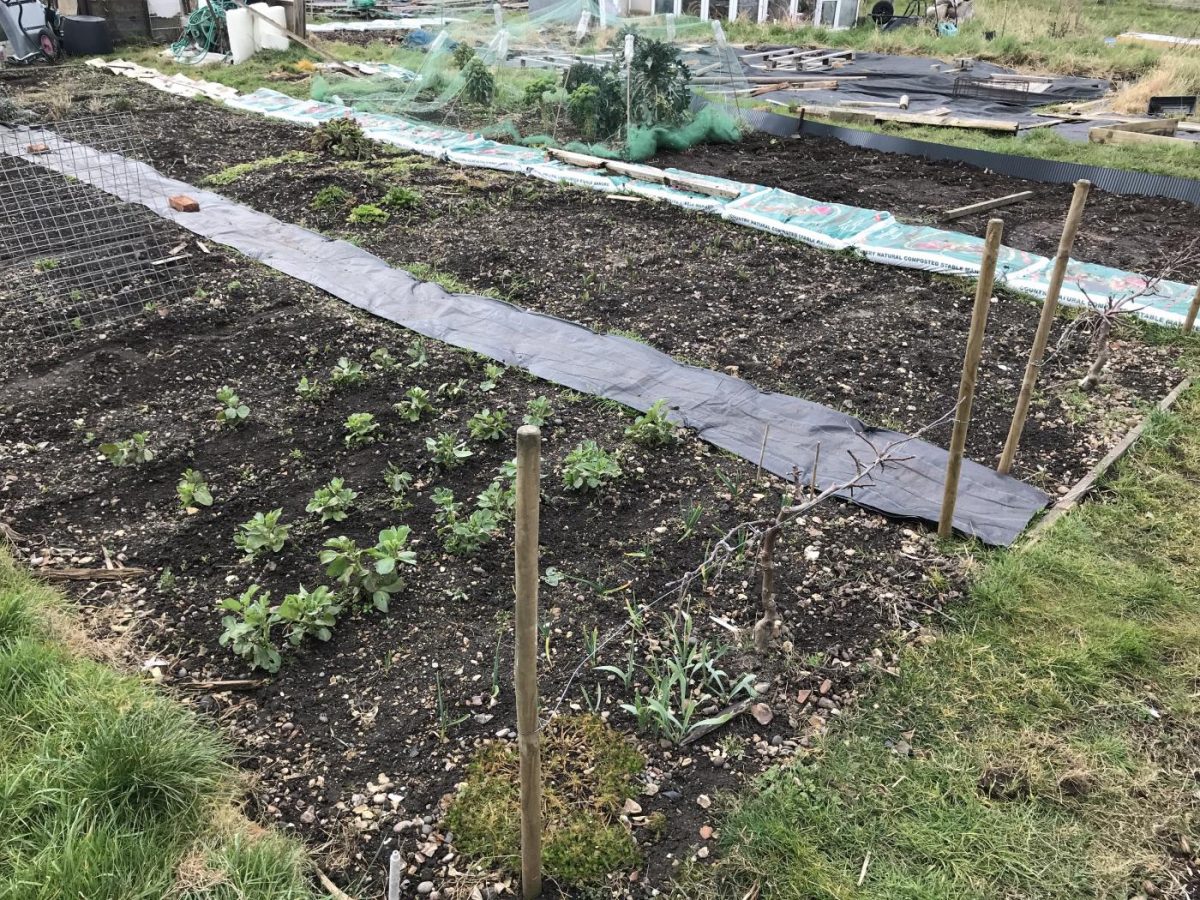 There are two big changes on the allotment this year, the first is that last year it increased in size and finally I can make the most of this space. In the photo above, you can see a large area covered in weed suppressant matting which is the new area. The second change is that I'm planning to remove the grass paths. I love my grass paths visually, but they're full of couch grass which is swamping the beds, so one by one they've got to go. Actually, there's a third big change in that I've added a micro orchard, more on this as it grows.
Produce wise, we're still going although it is the last drips and drabs of last year's crops now. With Broccoli 'Early Purple Sprouting', Parsnip 'Gladiator F1', Kale 'Dwarf Green Curled' and Brussel Sprouts.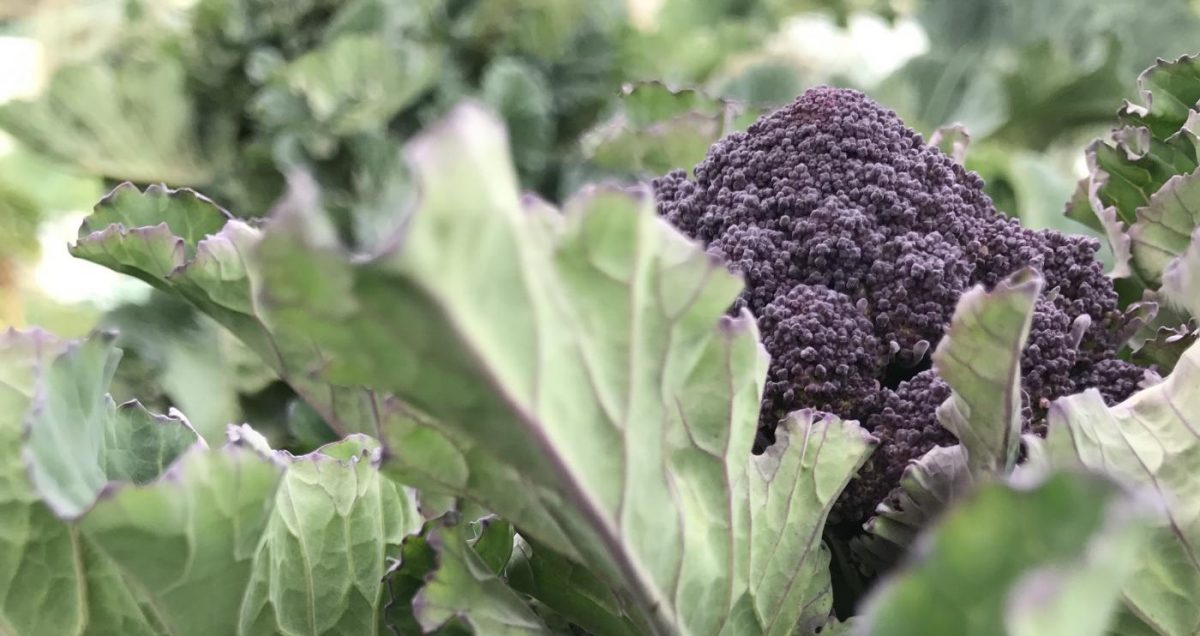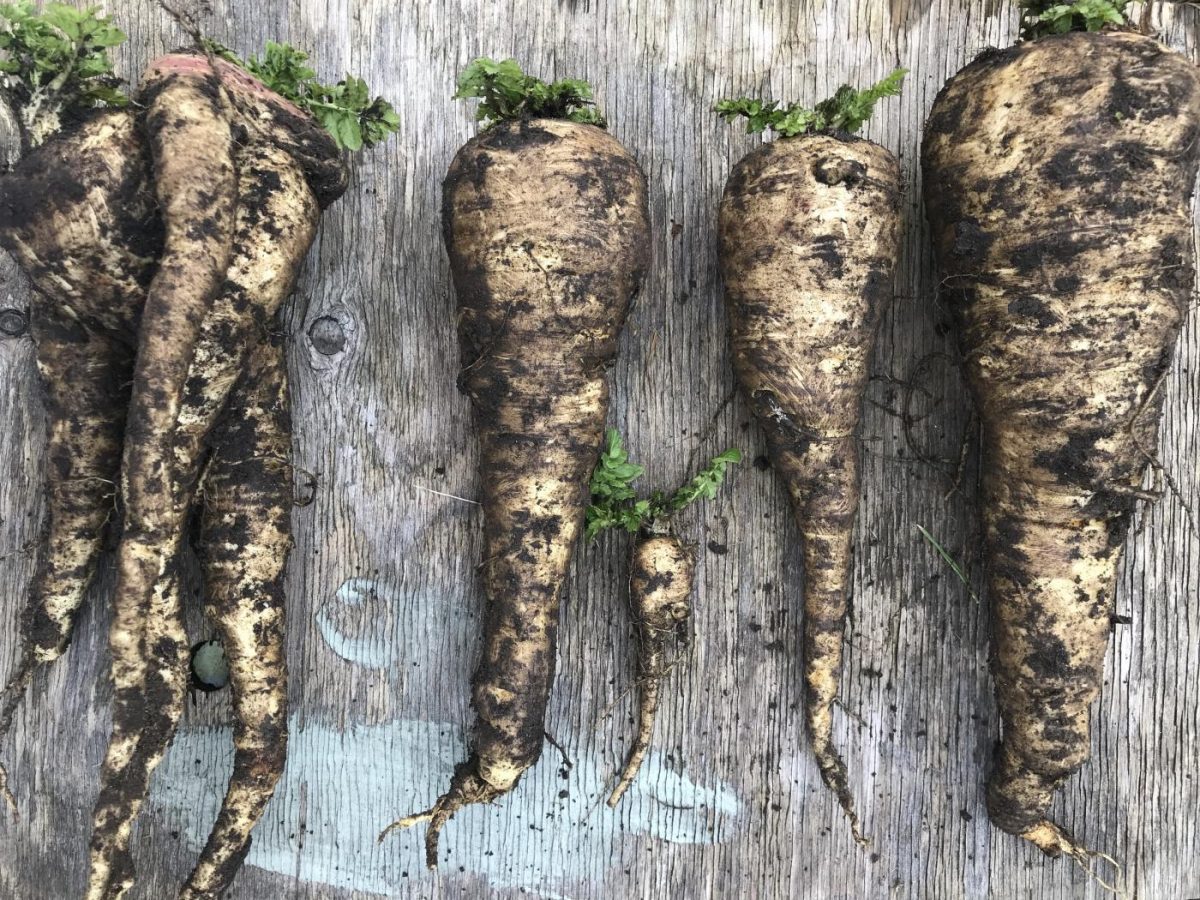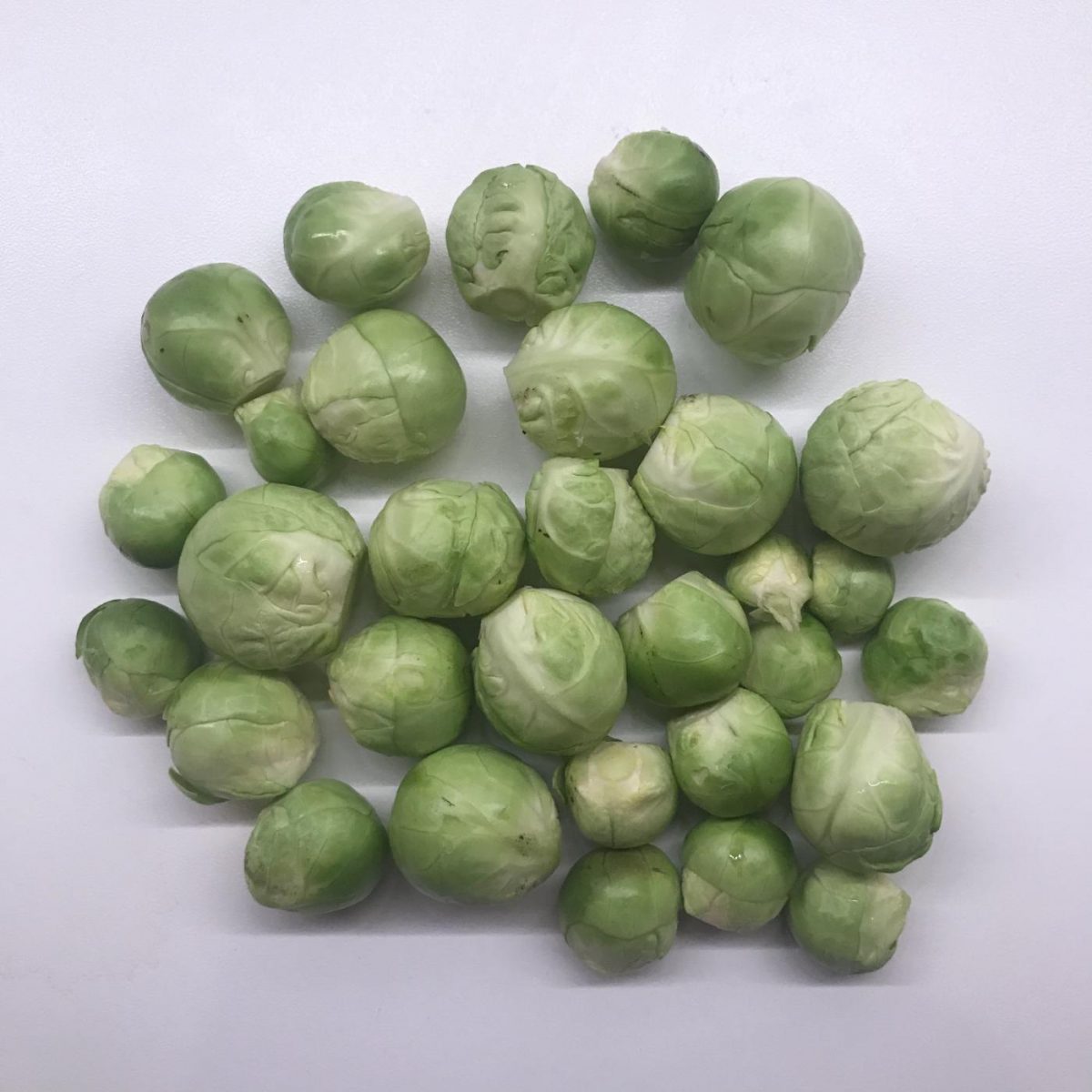 Once we hit March in London it's safe to start sowing seeds inside and out as days are long enough and getting warmer. By mid-March, we're really hitting our stride although we do still have to be careful of frosts into April.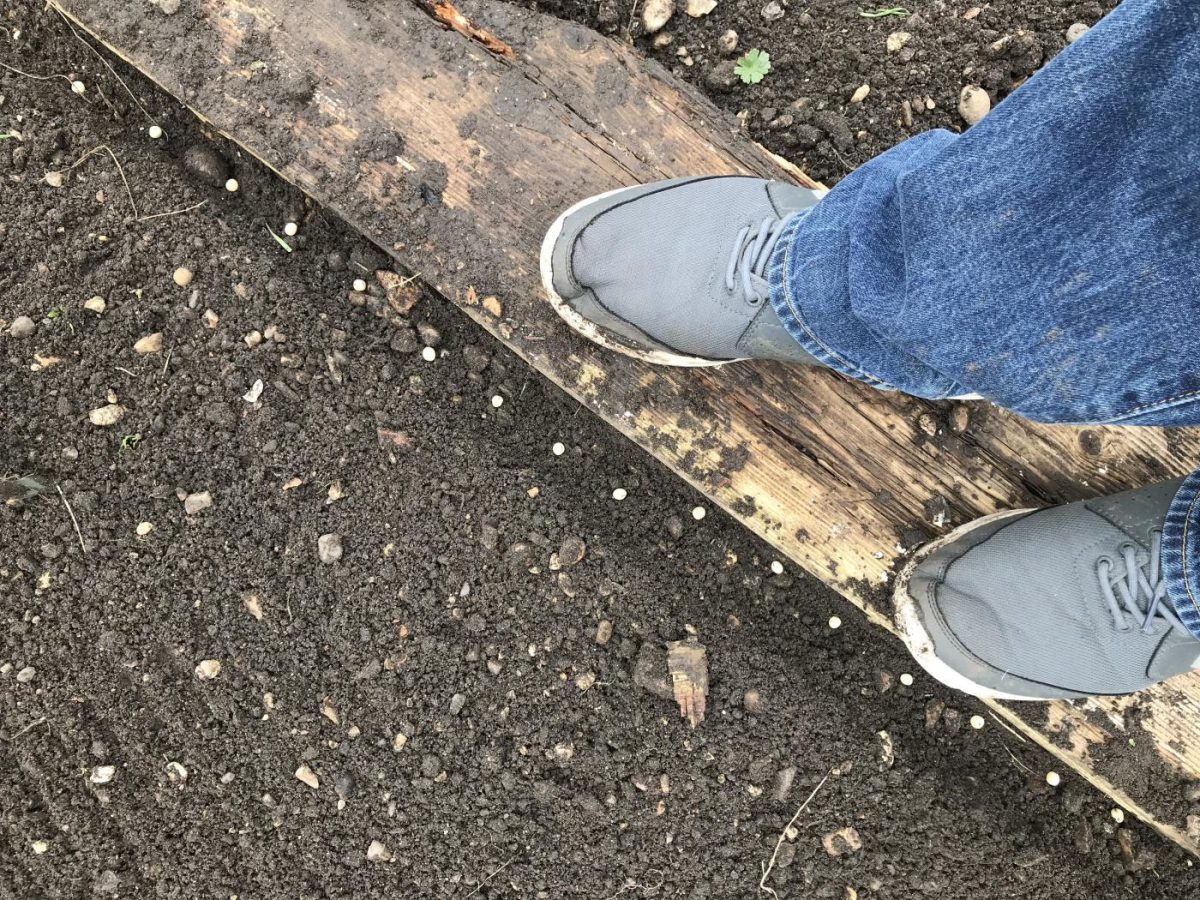 Today was a lovely warm day with some moments of sun warming my face. Nothing beats weeding and raking a bed to level perfection ready to plant seeds for the first time. Feeling confident this year I sowed a lot of crops to get a good start. These included Mangetout 'Kennedy' and Vicia faba 'Oscar', a nice dwarf broad bean I'm trialing.  I also went to plant my Jerusalem artichokes only to find the packet was a singular, not a plural – one tuber. No matter, I'll grow it on this year and replant its new tubers next year for more.
I'm really keen to grow carrots well this year after a huge crop of beautifully tasting roots last year. The difference I want to make – with other crops too – is getting successional sowing right. Today I sowed one short row each of Carrot 'Adelaide F1' and 'Purple Sun F1' with others to come later.
Otherwise, the rhubarb is showing through well now (one forced – alternating years) and I've weeded and mulched my asparagus really well to get them off to a good start.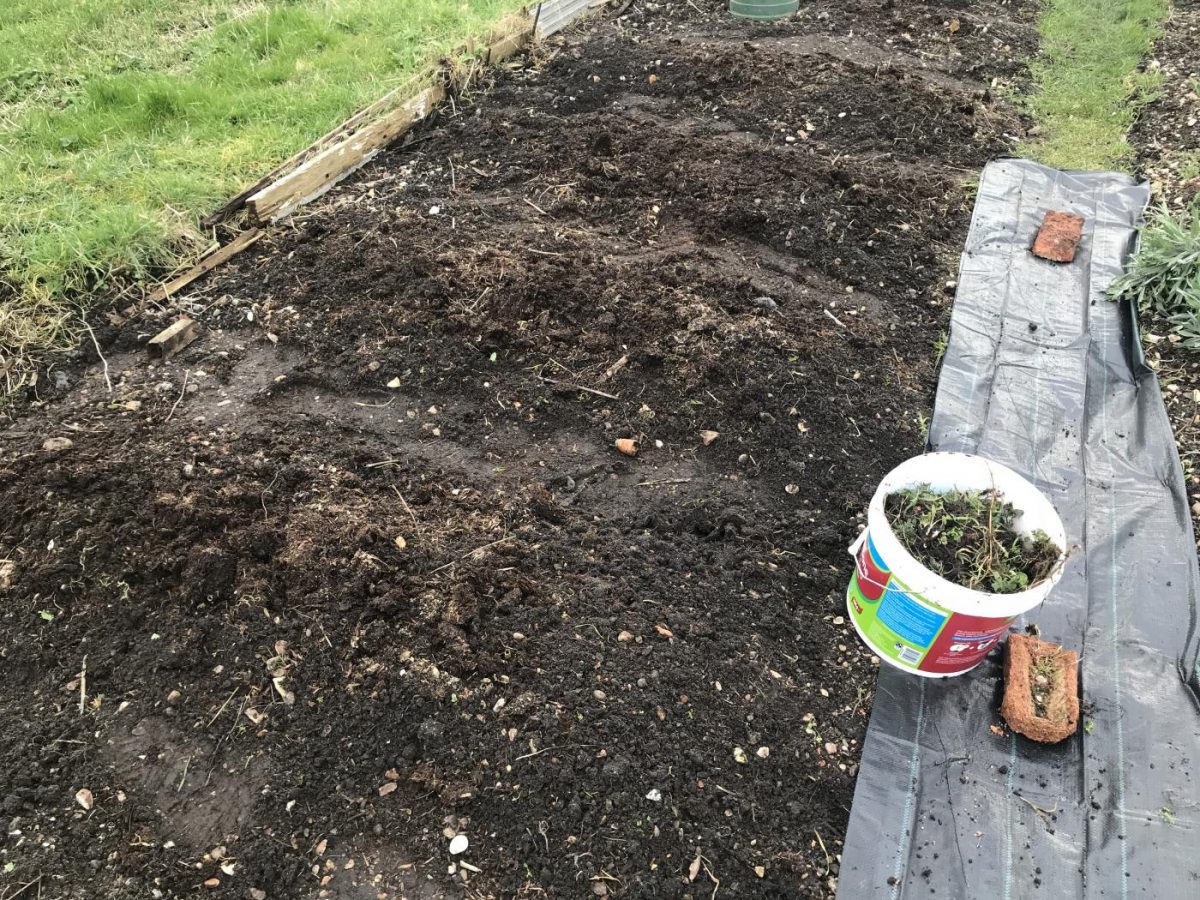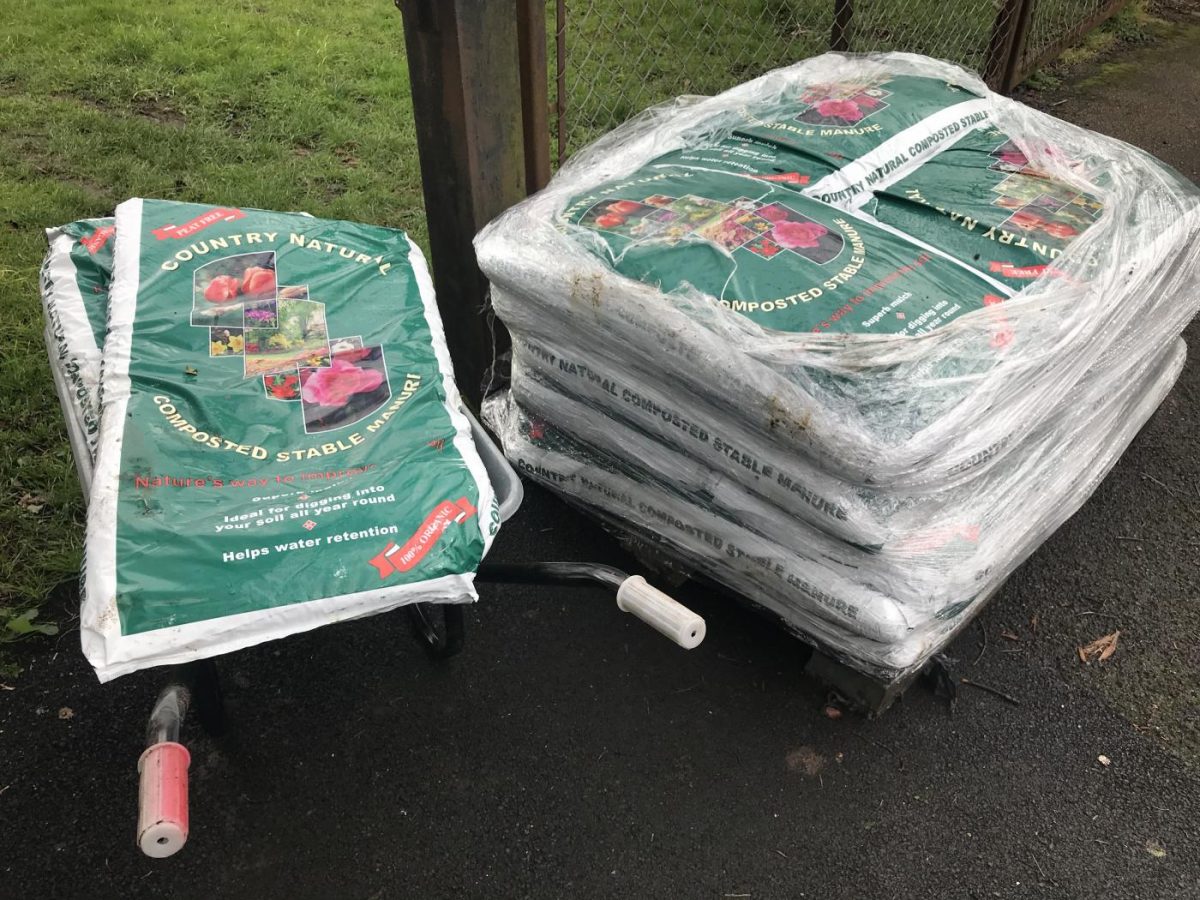 Speaking of mulch, in London it remains quite a problem. Getting it to the gates of the allotment and then all the way across it to my plot. I'm concerned about the amount of waste plastic involved in this, as many people are. As gardening picks up as a hobby in London again, I hope local nurseries will offer large reusable dumpy bags of manure in future.
I've also started sowing seeds at home in trays and pots indoors or protected by our warmer microclimate outside (I don't think we need cold frames here it's so mild). I'll grow these on until they're large enough to go out in a month or so. Which means by April my allotment will be looking lush and hopefully good enough to eat! Excitingly, last year I was asked by The Telegraph to write a weekly column about growing vegetables, so you can keep up with my veggie antics in their gardening section too, both in the paper and online here.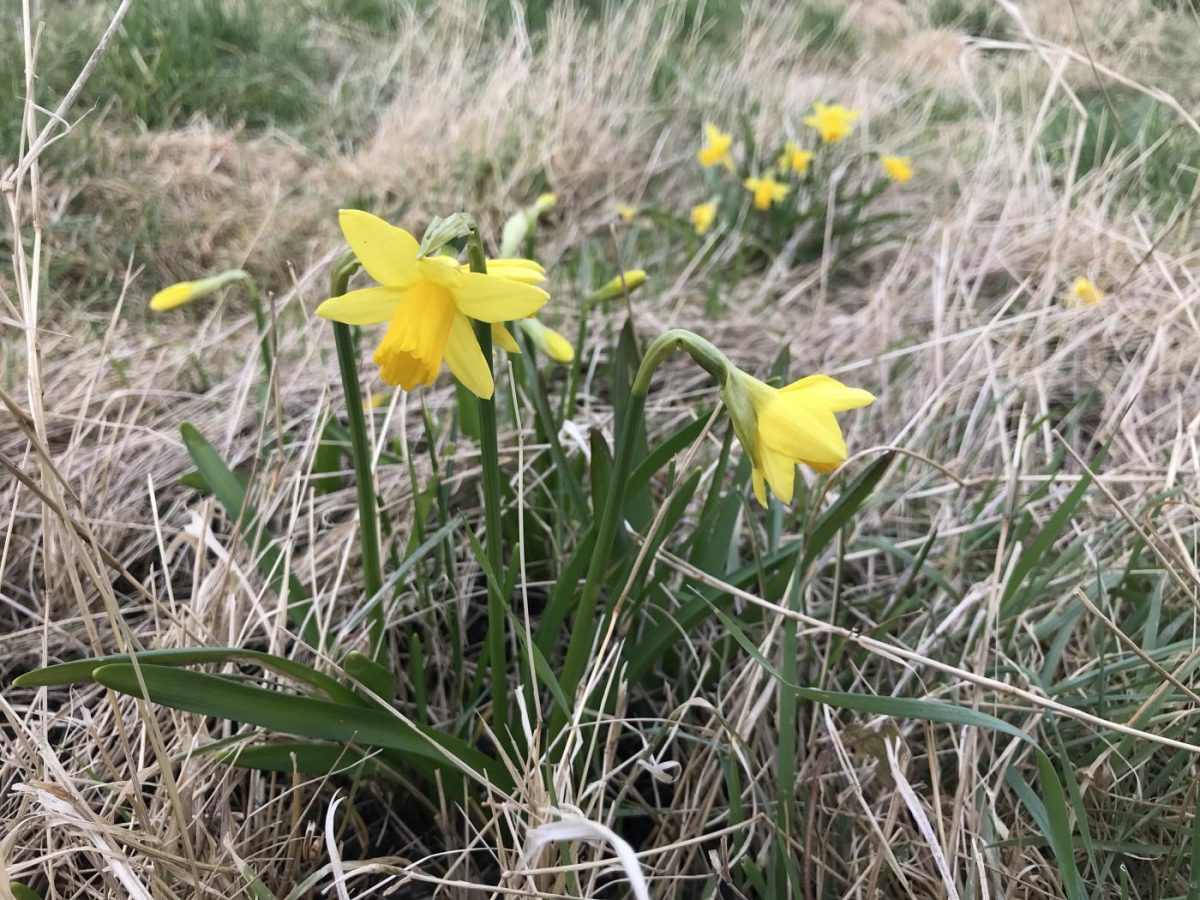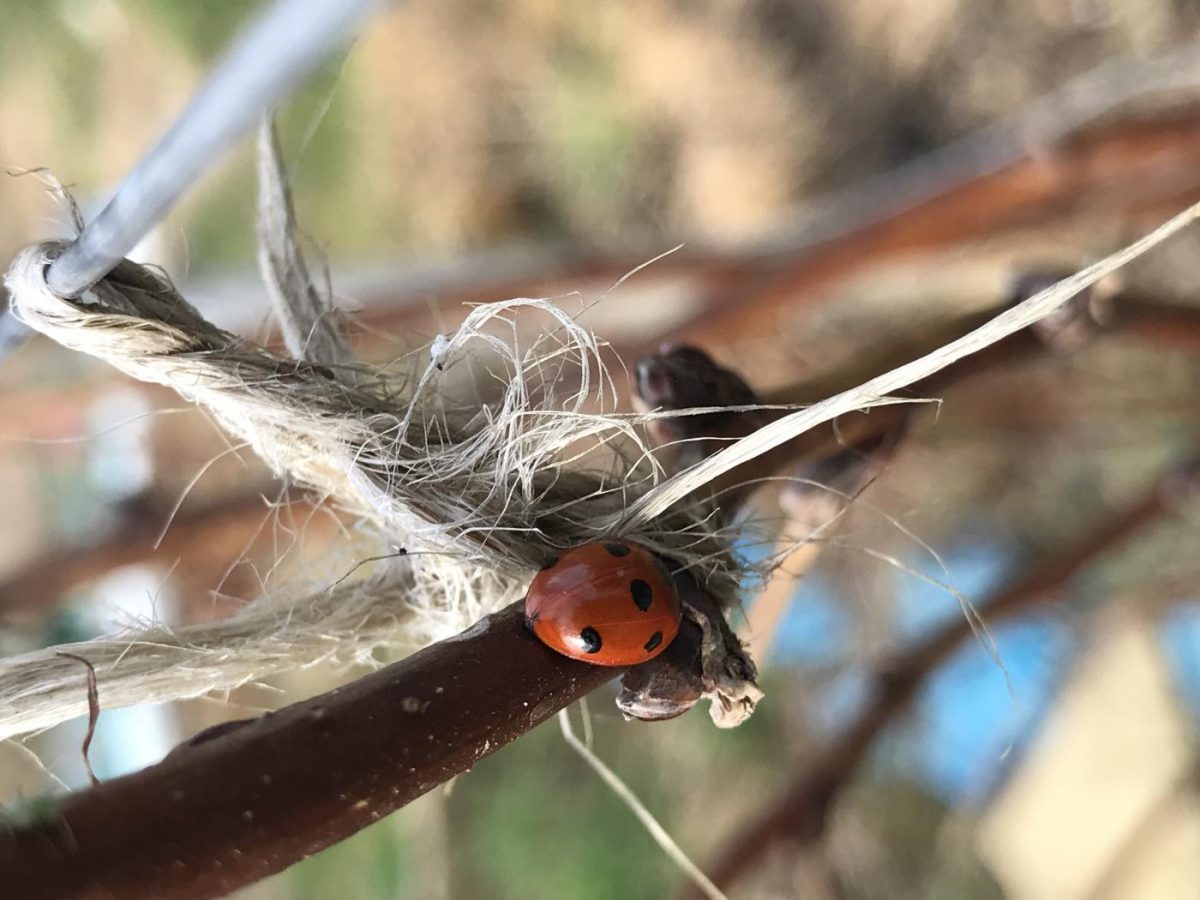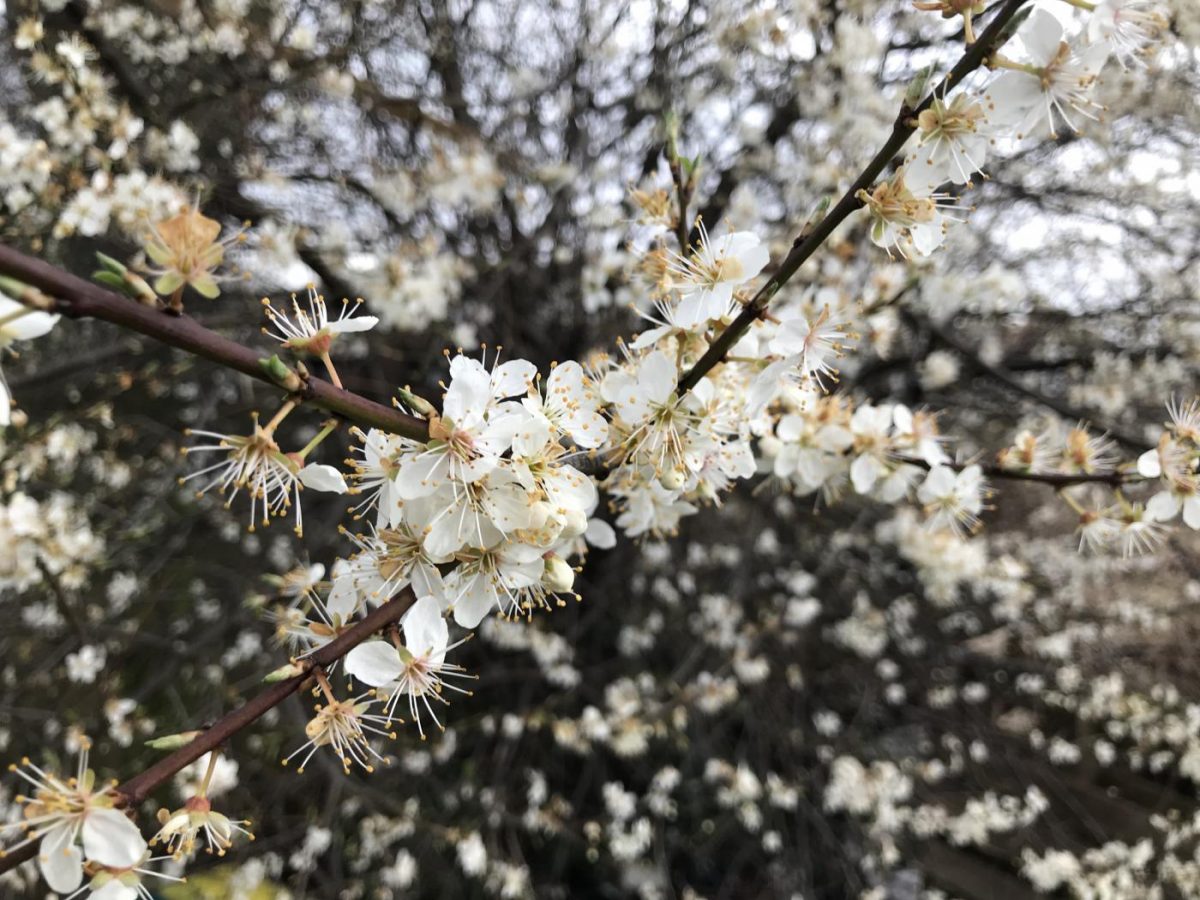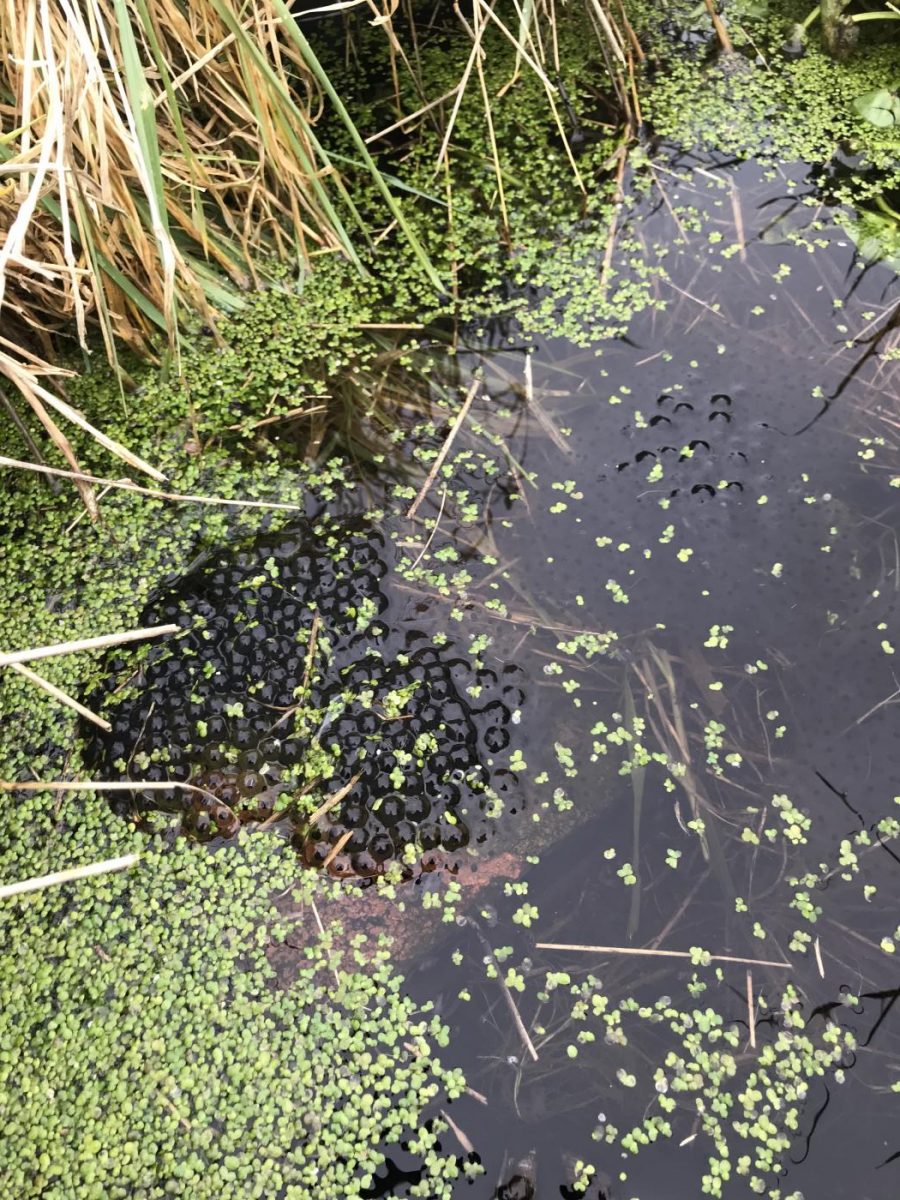 Signs of spring are everywhere now – the above photos are like nature's checklist of spring. Daffodils? Check. Cherry blossom? Check. Ladybird? Check. Frog spawn? Double check.
It's been the longest and coldest winter I can remember since 2010. While I welcome that for bringing a sense of normality to the seasons and checking pests and diseases, I'm bloomin' glad it's over. Happy growing – we made it through to another year of grow your own amazingness!