"We're going in!" I hit the car breaks, indicated and abruptly swerved into the driveway. "ORCHIDS" the sign said on the logo I remembered from my visits to the RHS Chelsea Flower Show. Chris didn't have a chance to object and in any case, I was driving. That was summer of 2015 and we'd literally pulled out of our friends Pete and Jill's drive to discover their neighbour was one of the greatest orchid grower's in the world.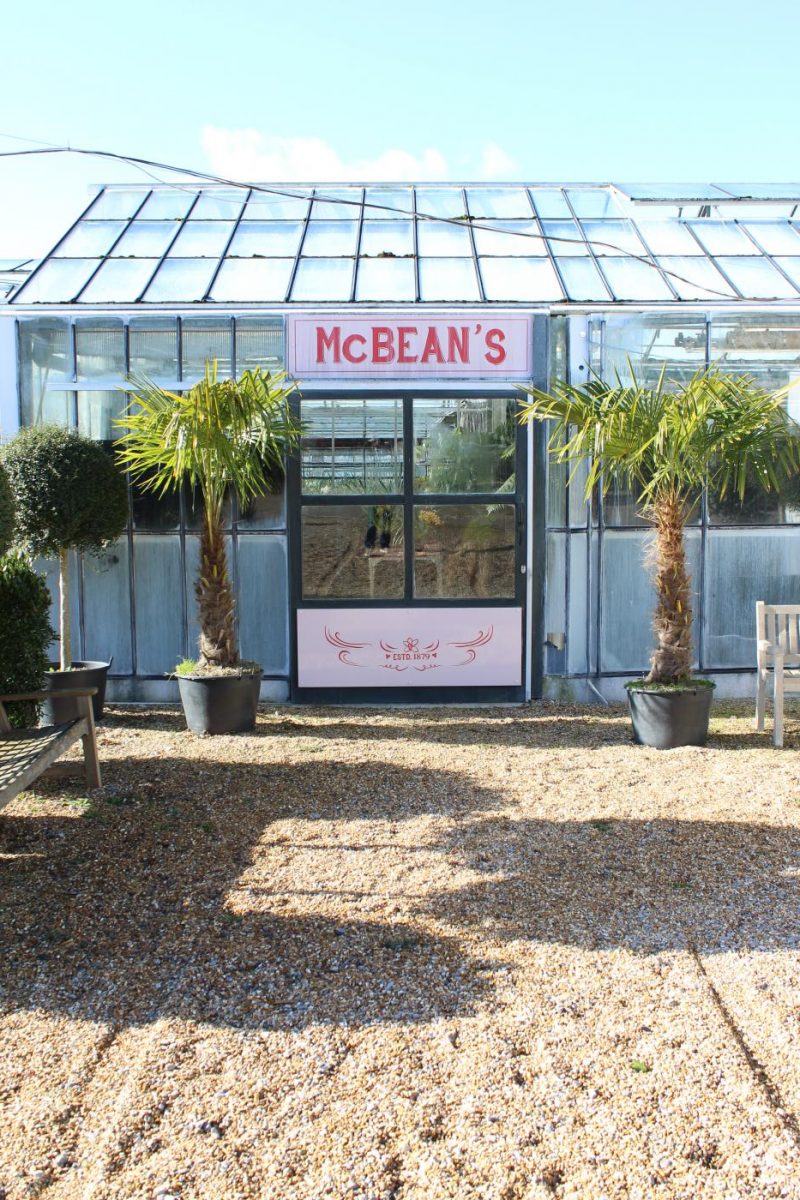 When we visited the nursery, to my eyes it was a spectacle but head grower Jim Durrant then assured me it was off-season. Orchids generally flower from January through May and I should come back to see them in their glory. Life happened but I hadn't forgotten my promise to myself as much as to Jim, to whom I am a stranger, when I said "I definitely will." Cut forward to an unusually warm and sunny day in February 2018 and I finally opened those doors again at the correct time.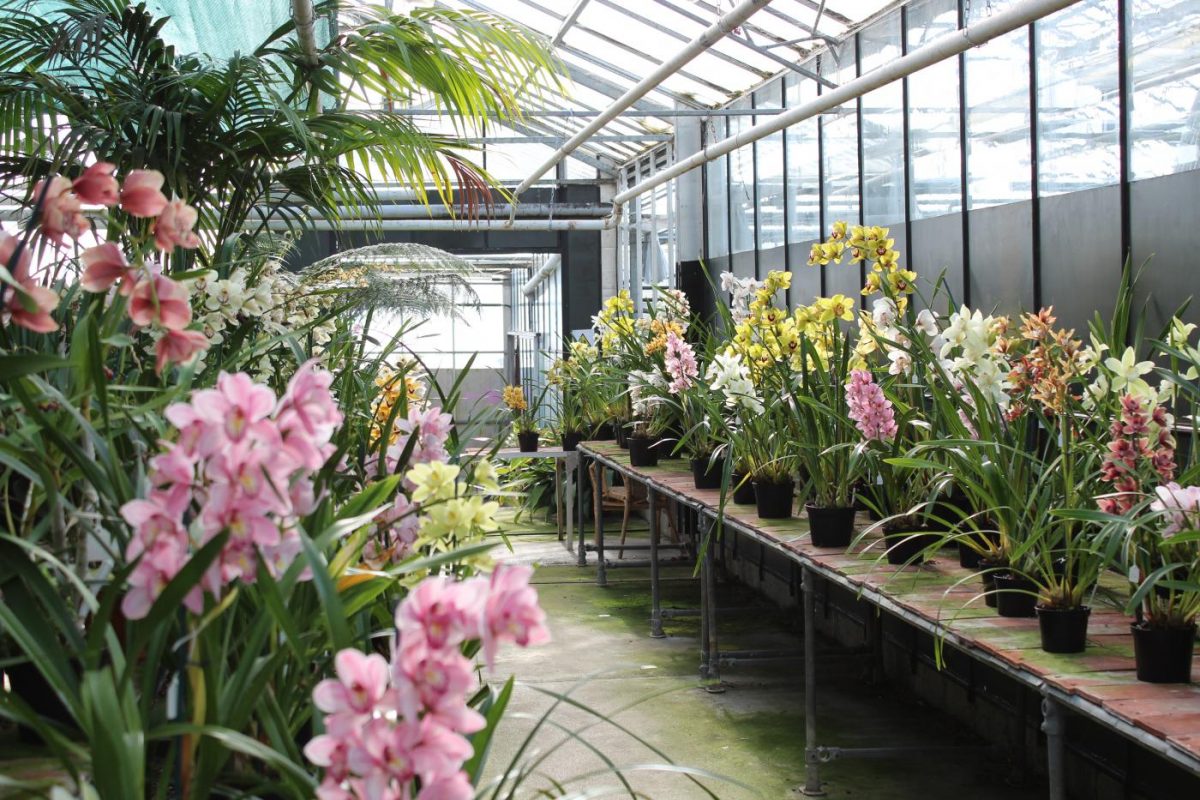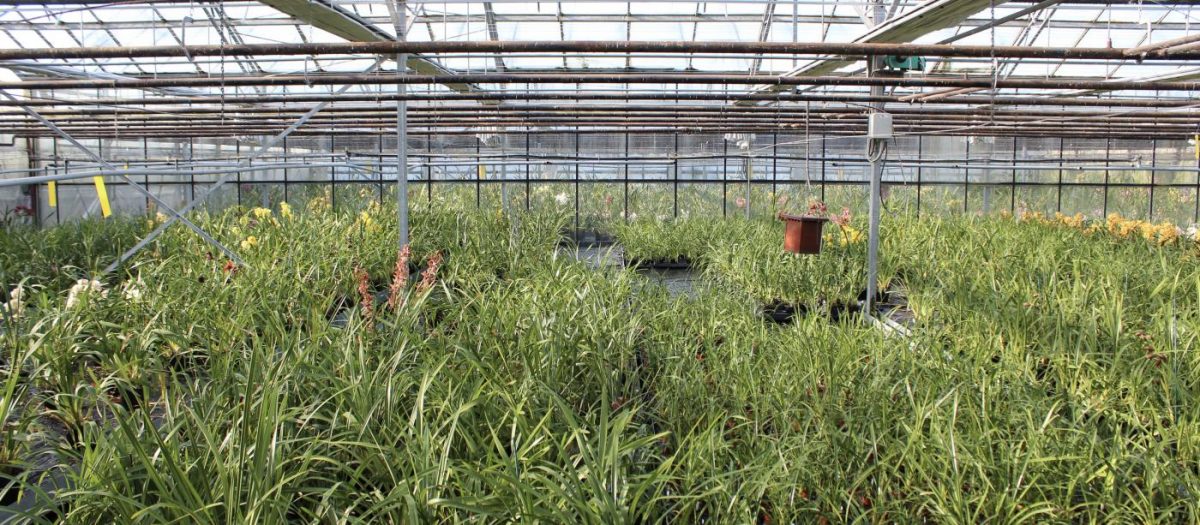 Back in 2015 I wasn't that interested in any kind of orchid – oh, I knew I could be but I was intentionally blocking my mind from exploring these lifeforms. I had exams to take and gardens to make. Obsessed with design, dahlias, our flat being half demolished, our garden filmed for the BBC and in the grips of my own Pteridomania. My tiny brain couldn't handle another obsession, I thought. Orchids were pushed out of my mind but occasionally there were flashes of their siren song calling.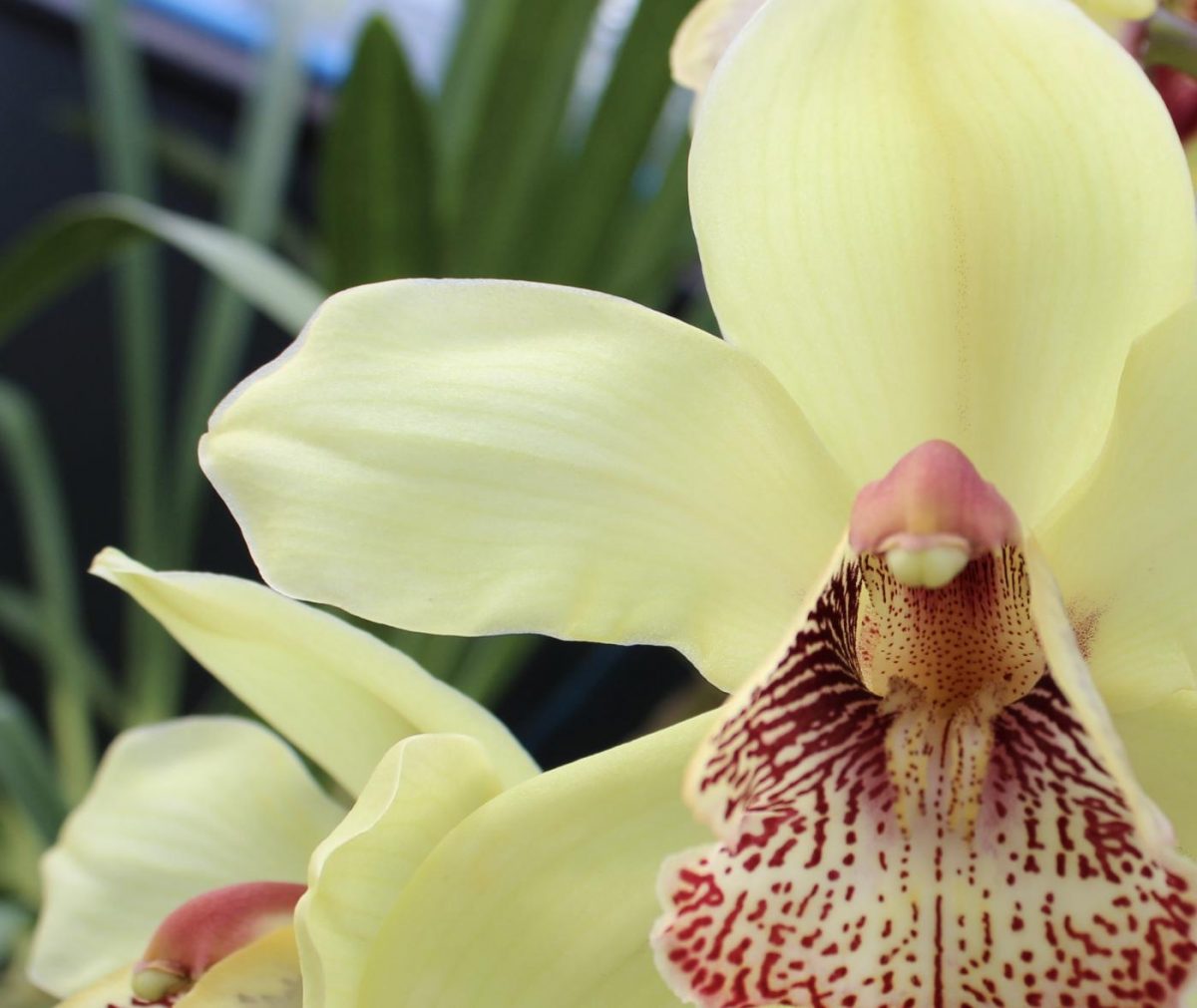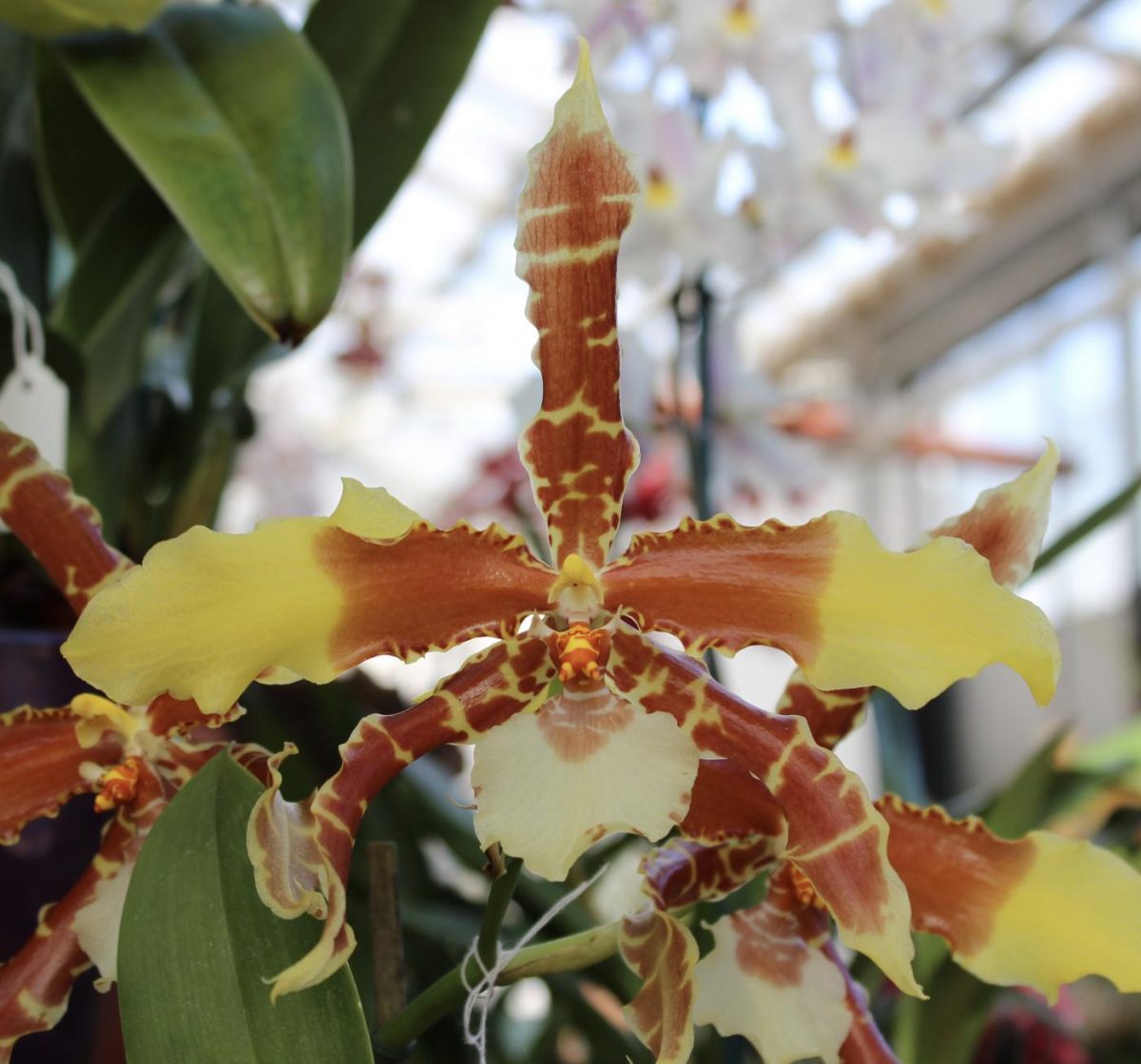 My interest in orchids began, not with the exotic but with the local. Pete had taken me to see native orchids growing in the South Downs. In a quiet half hour he'd taught me to understand their leaf rosettes, the variety of flower shapes, seasonality and the beauty of fragile flowers so different from the familiar Phalaenopsis. I entered an odyssey of localised wild orchids, which is another story that leads back to my present day interest in those that so captured the fascination of Victorians.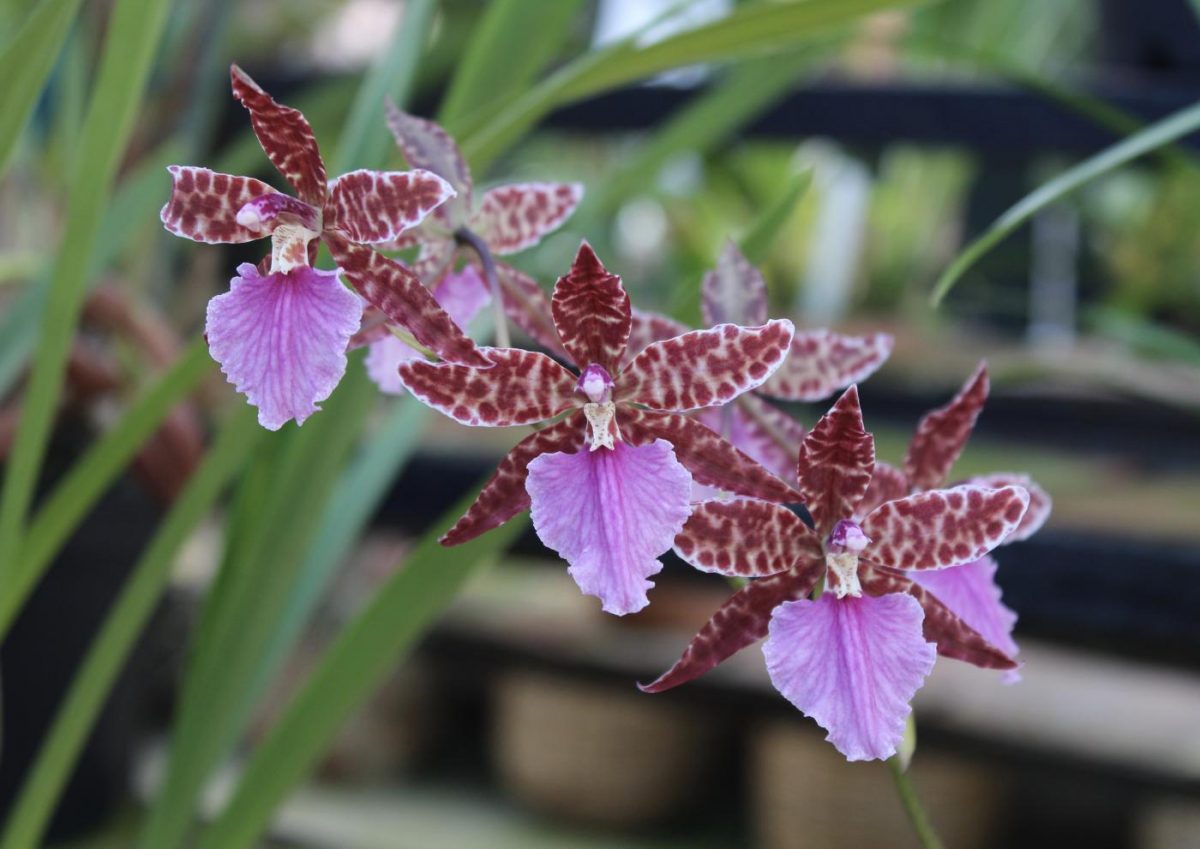 McBeans grow many thousands of orchids, propagating from spores and division. On my recent visit, Jim Durrant gave me a behind-the-scenes look at the nursery and propagation areas. Lots of their orchids are for sale on their website (from £22.50 to £300 for rare, large specimens) although great swathes of plants are grown for breeding and showing. Some of Jim and the team's orchids are over fifty years old.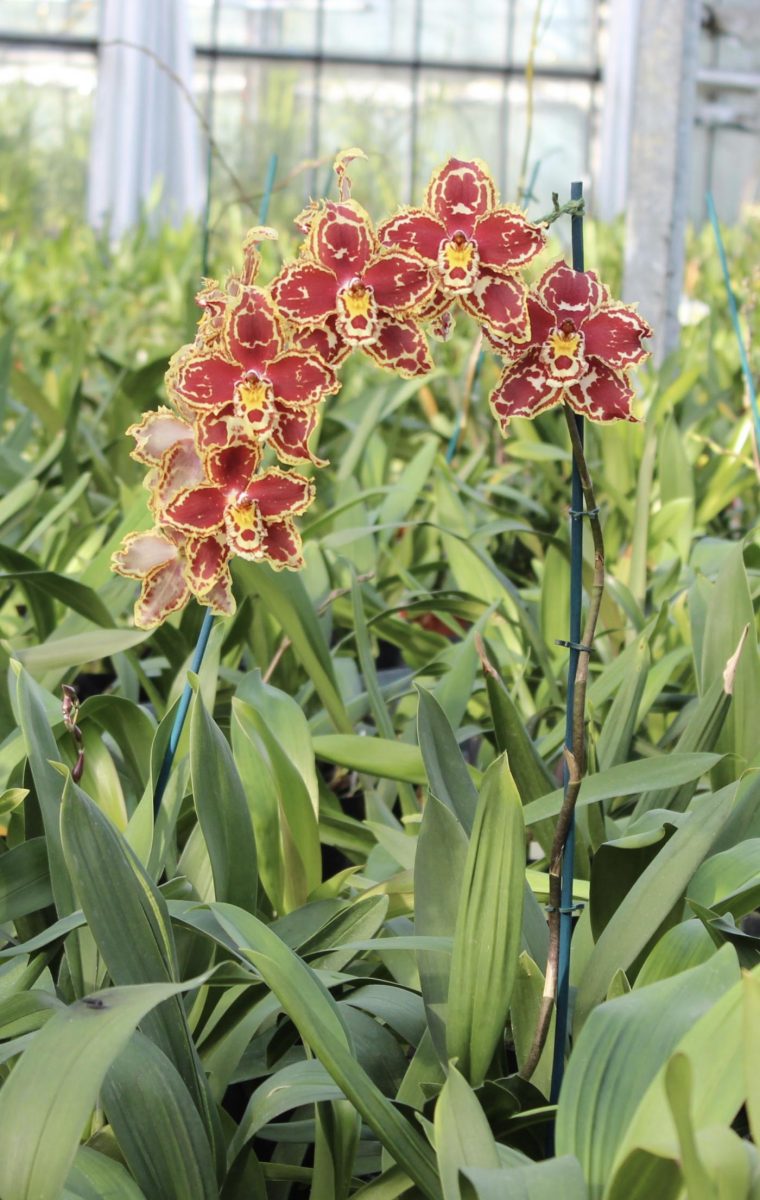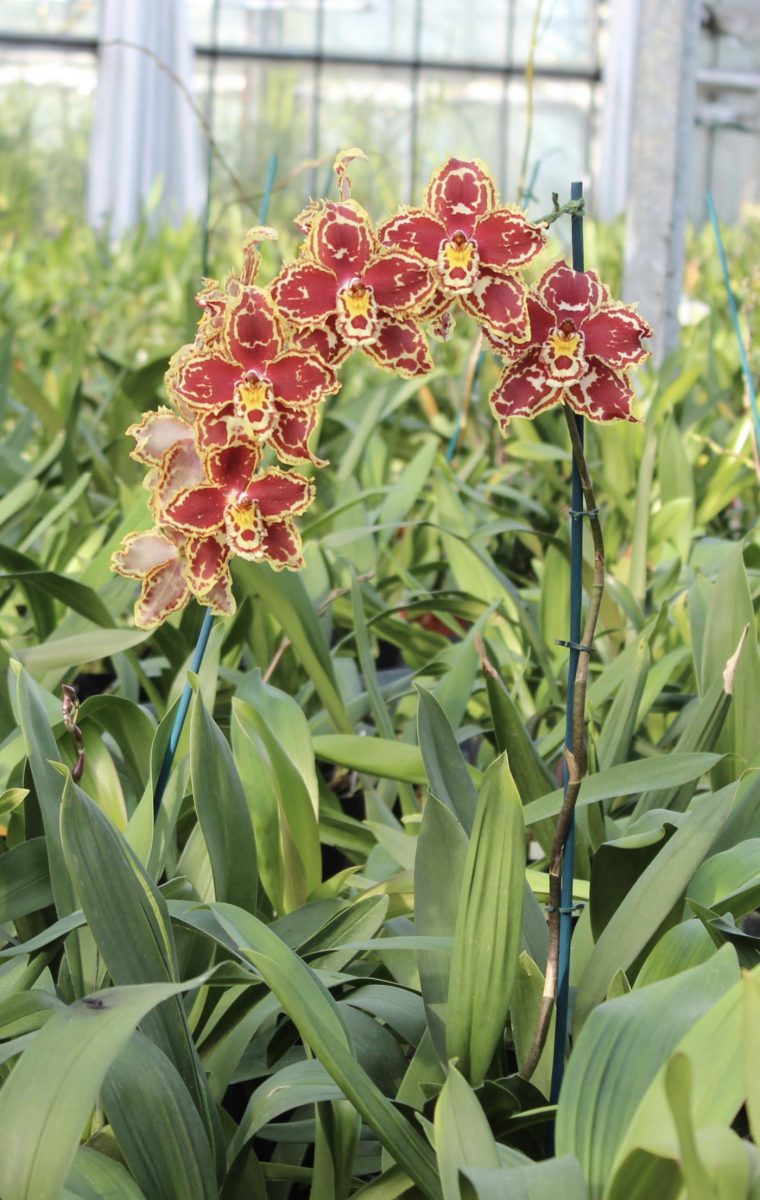 Many different genus, species and hybrid cultivars are available. During my visit I was captivated by not just the colour and shape of Cymbidiums but also the scent coming from some of them. A rich, beautiful scent. Quite easy to grow, Cymbidiums simply need shaded light and cool indoor temperatures, such as a conservatory, cool room or, as Jim suggested, a porch. Lacking all three of those things I resisted the urge to take one home.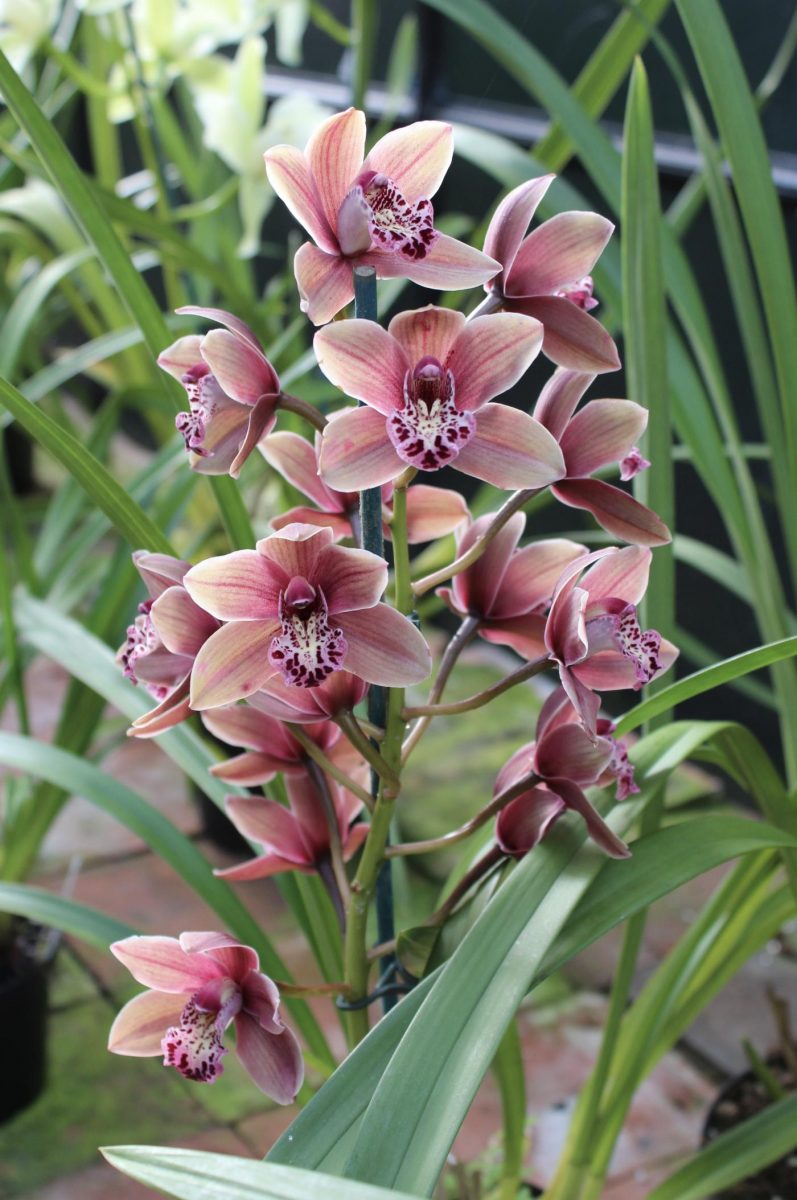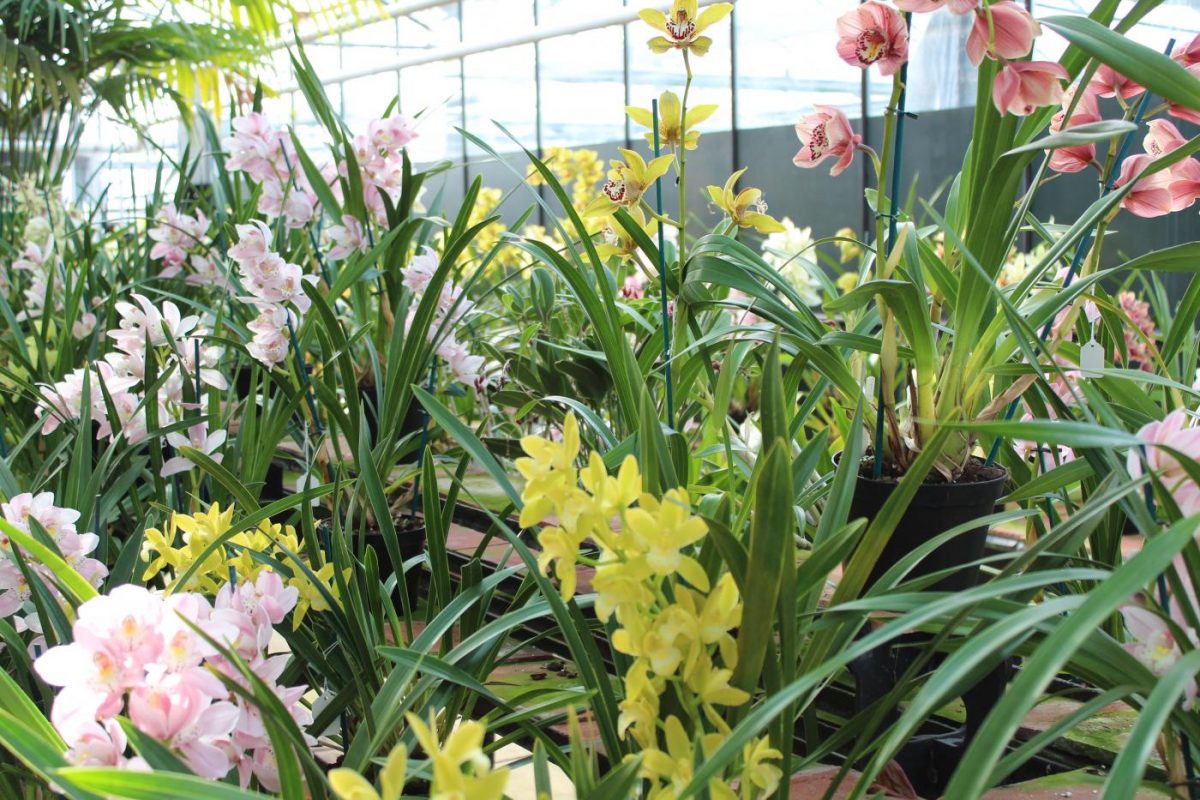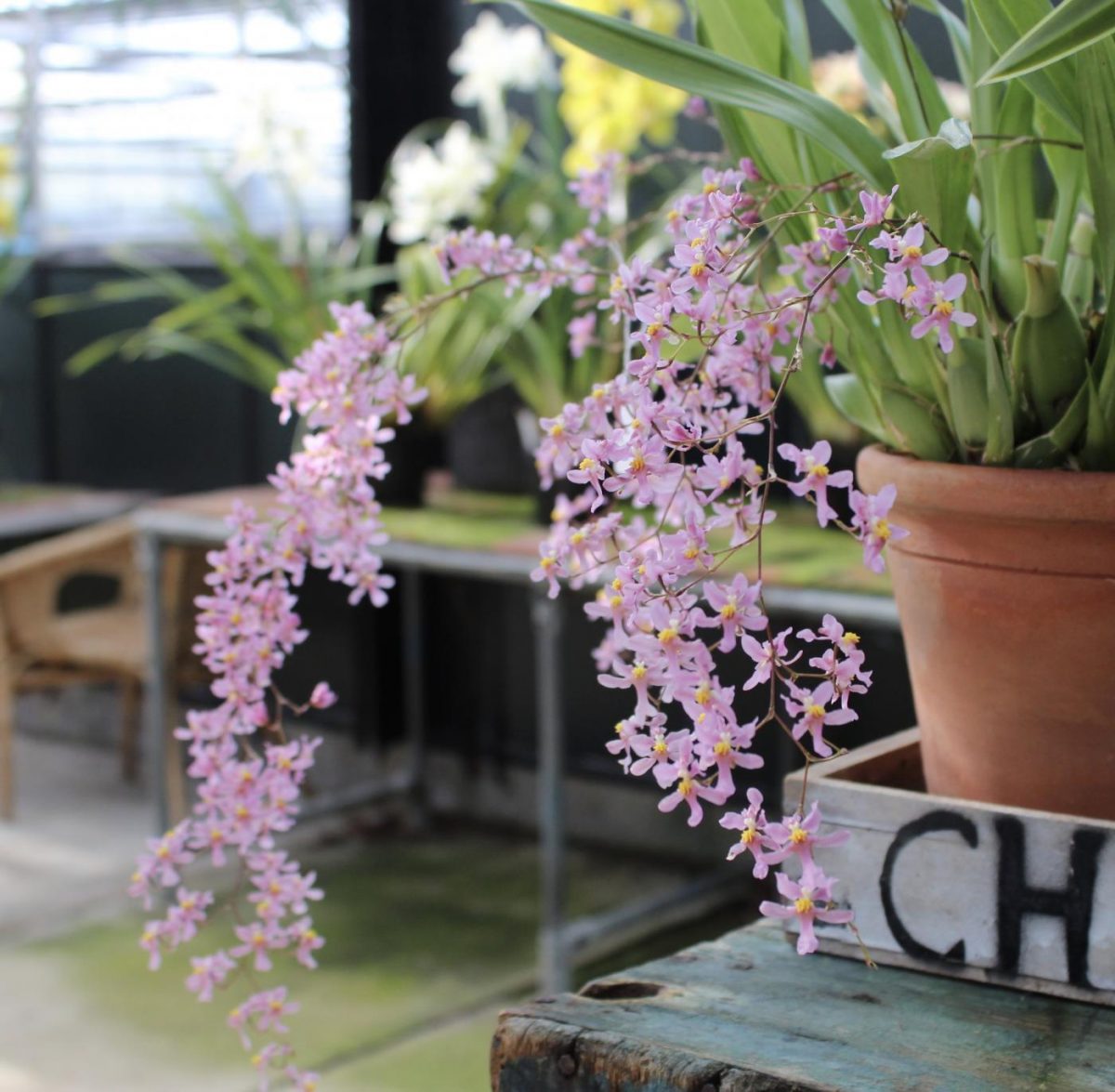 I am growing particularly interested in Oncidium, Cymbidium and Brassia orchids, keen on the more contemporary looking hybrids and species flowers that are smaller, lighter. Something Jim says is a trend that he and other orchid breeders are trying to meet.
At the moment, my only orchid is a Pathiopedilum – although I have grown a friend's Phalaenopsis back into flower – and I'm interested in expanding my collection. The trick when obsessing over a plant for a collection is that you only know it's the right one when you see it and you mustn't crack. Despite the overwhelming number of beautiful plants on display, my next orchid is still out there waiting to be found.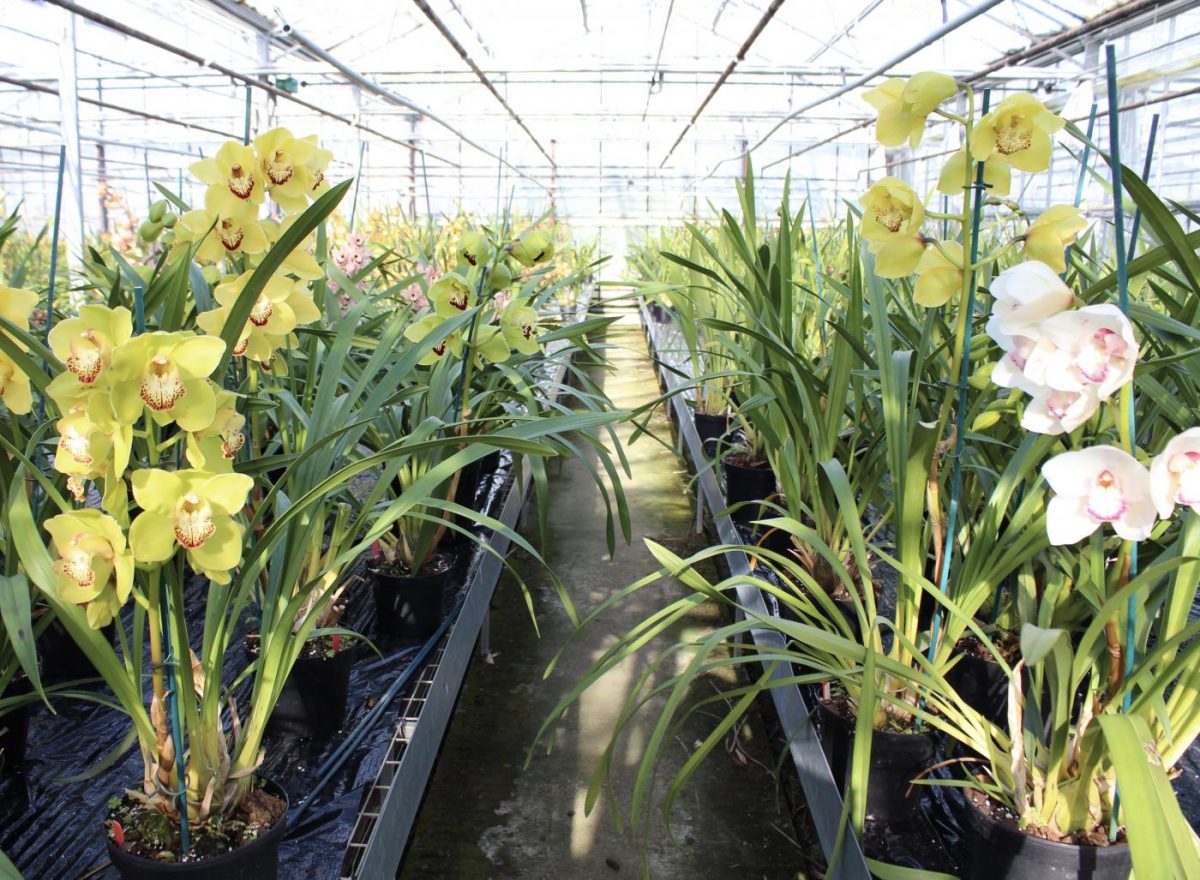 McBean's first opened its doors in 1879, recently being saved from closure by new owners Rose and Martin Armstrong, and what a save. This is an incredible specialist nursery with its own heritage but importantly, it keeps the growers like Jim Durrant, with all their rare knowledge and skill sharing the beauty of their favourite plants with the rest of us.
You will find McBean's Orchids exhibiting at the RHS Chelsea Flower Show this May where it may pick up its 71st gold medal. Their display will include a 117 year old Cymbidium. You can also visit the nursery on Fridays where it has two display benches with plants for sale and a good sized tropical room filled with orchids, air plants, rex begonias, a huge Asplenium nidus and other perfectly grown plants.