After months of hard work, today the allotment is starting to give up its bounty with lots of produce now finally ready for the munching. It's an exciting moment and one I'm always convinced won't happen until it does.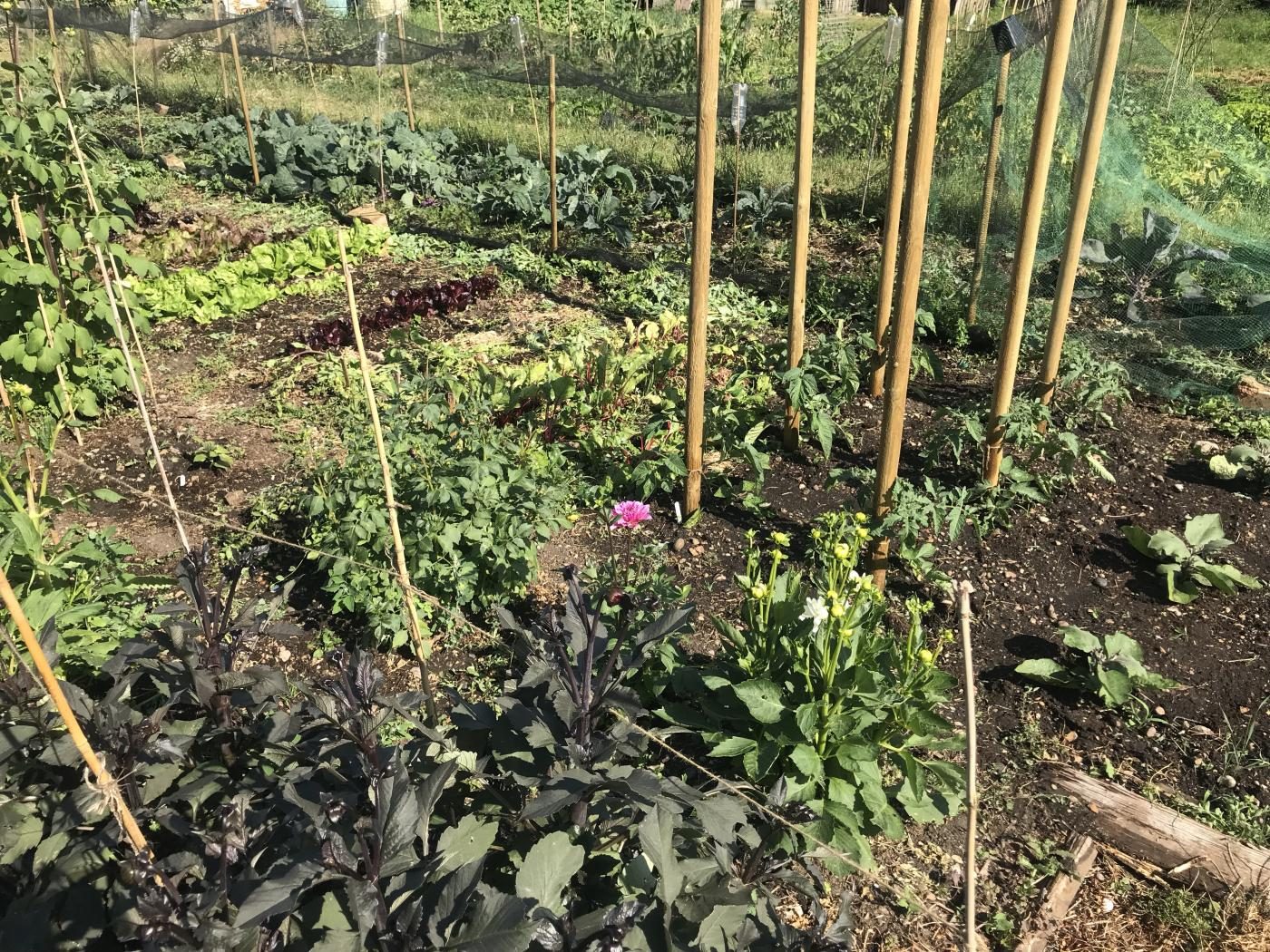 Whatever happens in future, whatever I face, I will now always know I can grow perfect lines of lettuce thanks to this photo: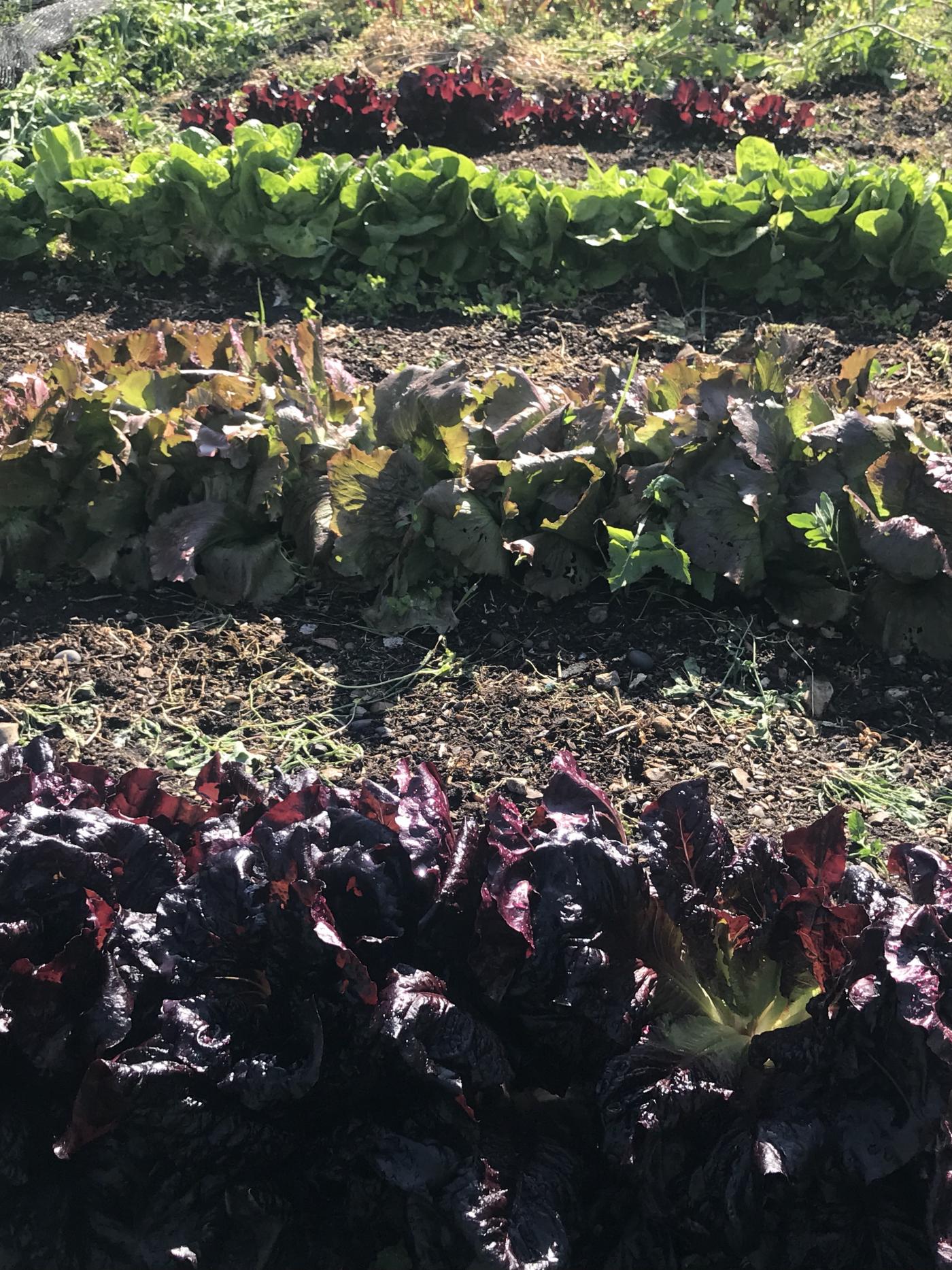 I'm growing five types of lettuce, mainly for fun and variety rather than a need for specific varieties. Though I have to say 'Amaze' is the tastiest lettuce I've eaten. Every few weeks I'm adding a new line of seeds to get some succession cropping going. So far, so good. The only challenge I face with this and many crops that don't store well is collecting them. As I only go to my allotment once a week I can sometimes decide to leave some and a week later they're ruined, either by slugs or going over.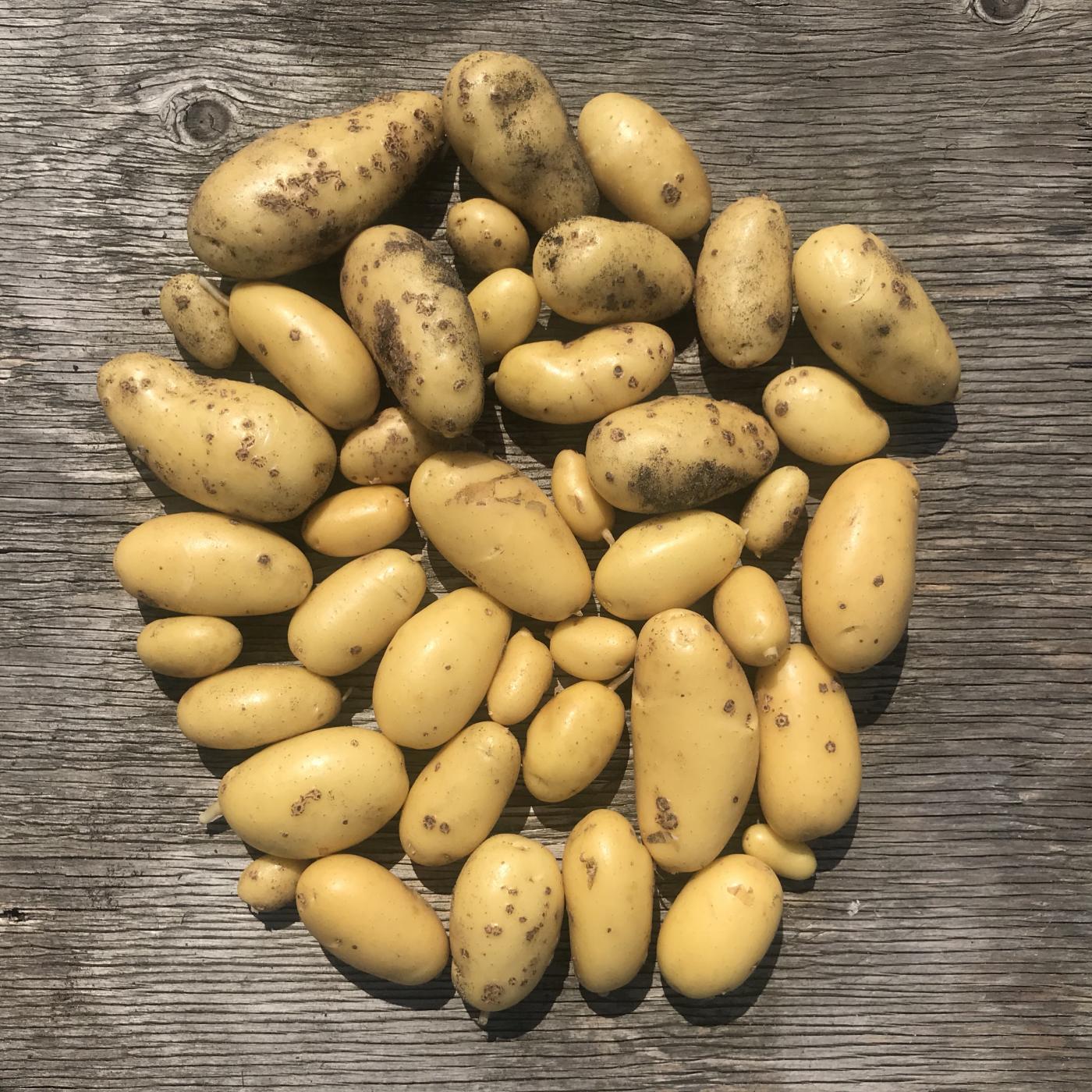 I'm going to wait another week before digging my potatoes properly but I tested the waters with a couple of 'Jazzy' plants and am very pleased with the quality and quantity. Some of the golden nuggets are perfect while a small number have a bit of scab but that's just cosmetic.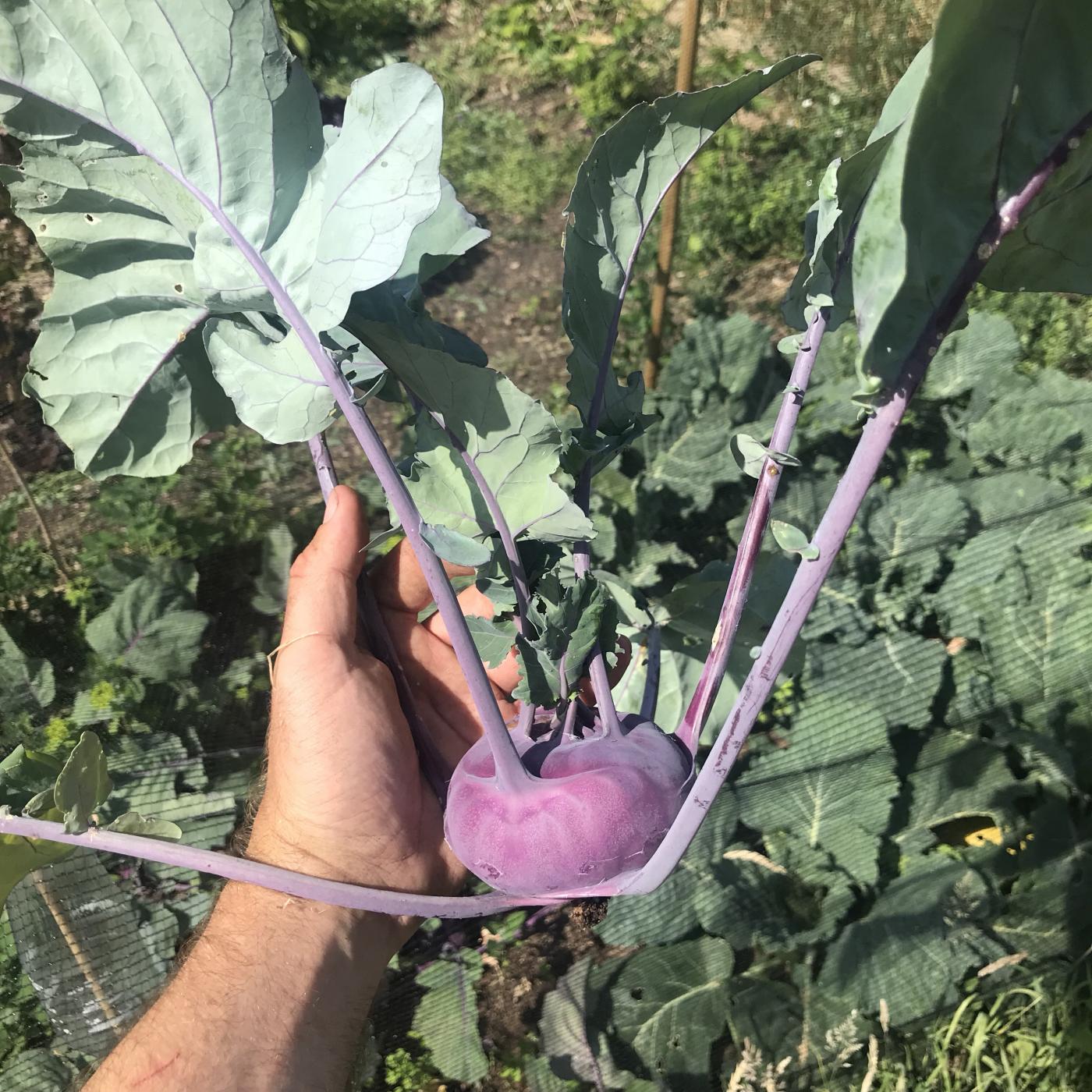 The first of my brassicas is suddenly ready, the beautiful kohlrabi. I'm not entirely sure how we're supposed to eat them now they're here but look forward to finding out. I'm going to sow another batch this week.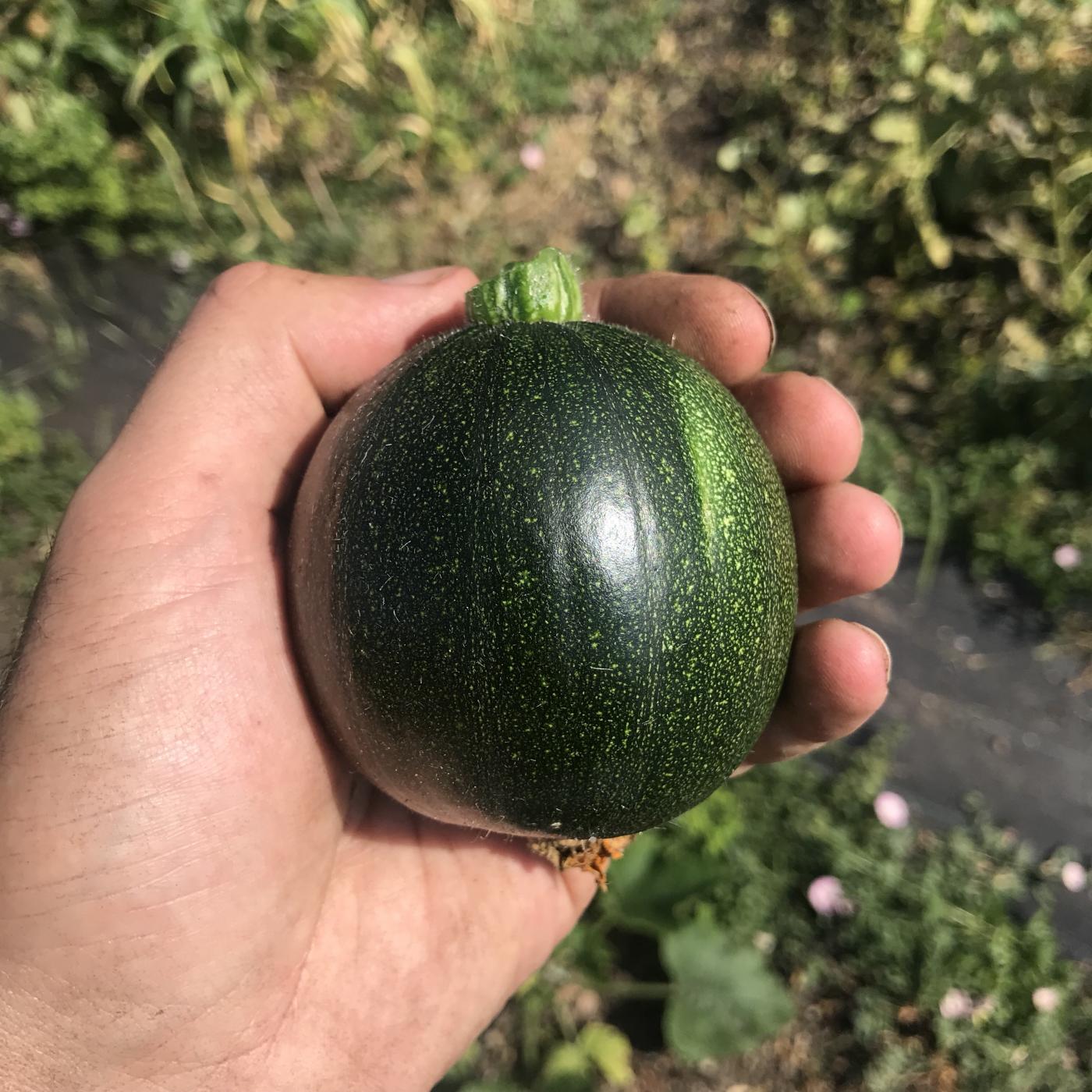 Courgette 'Eight Ball F1' is one of those satisfying curiosities that genuinely does look as in the pictures. The first courgette sitting on the plant was a fun little sphere – I must have let out an excited "yes!" when I saw it.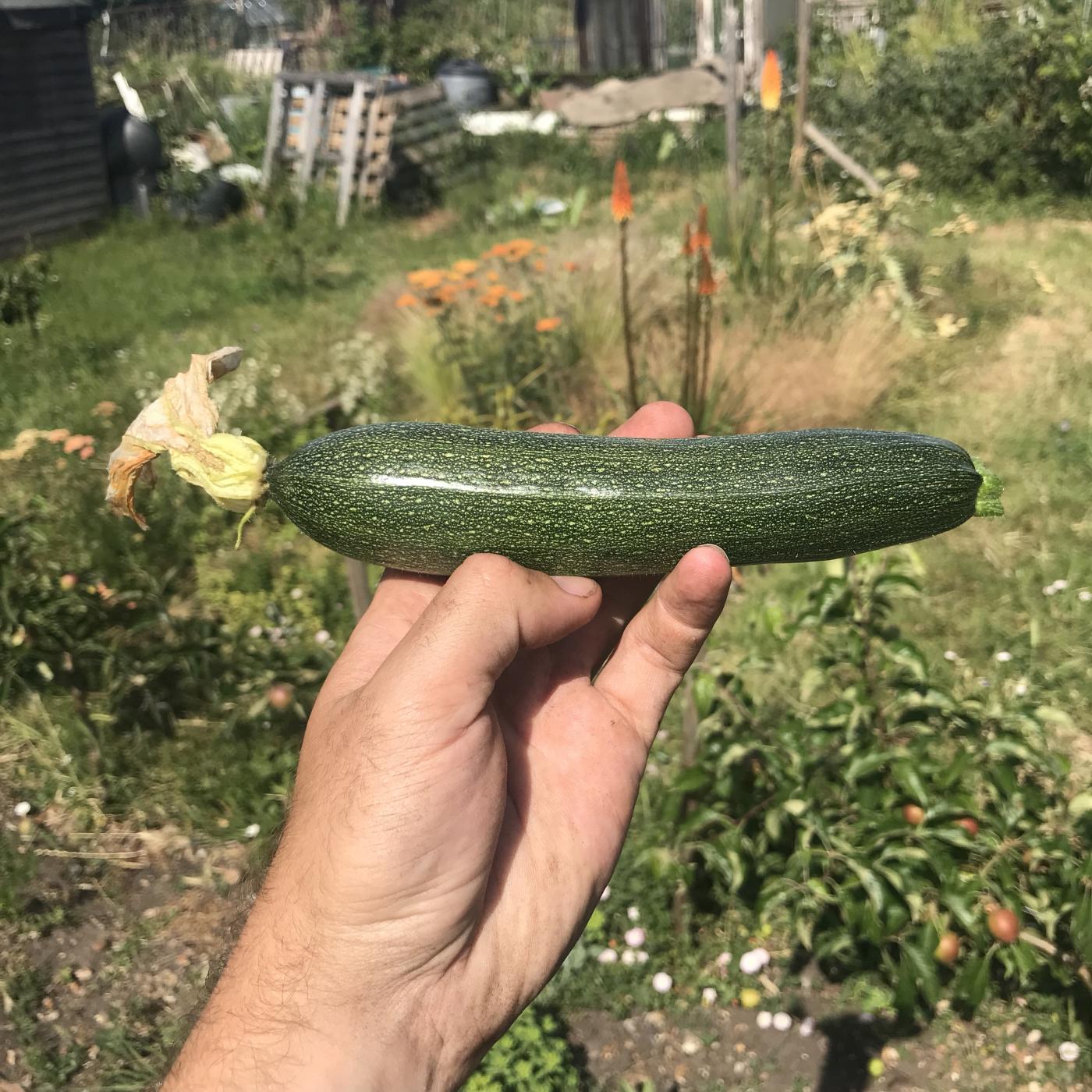 My other courgettes are growing well too and starting to produce. The squash plants all look very strong and happy. It's interesting to note they're slightly slower at producing flowers and fruit.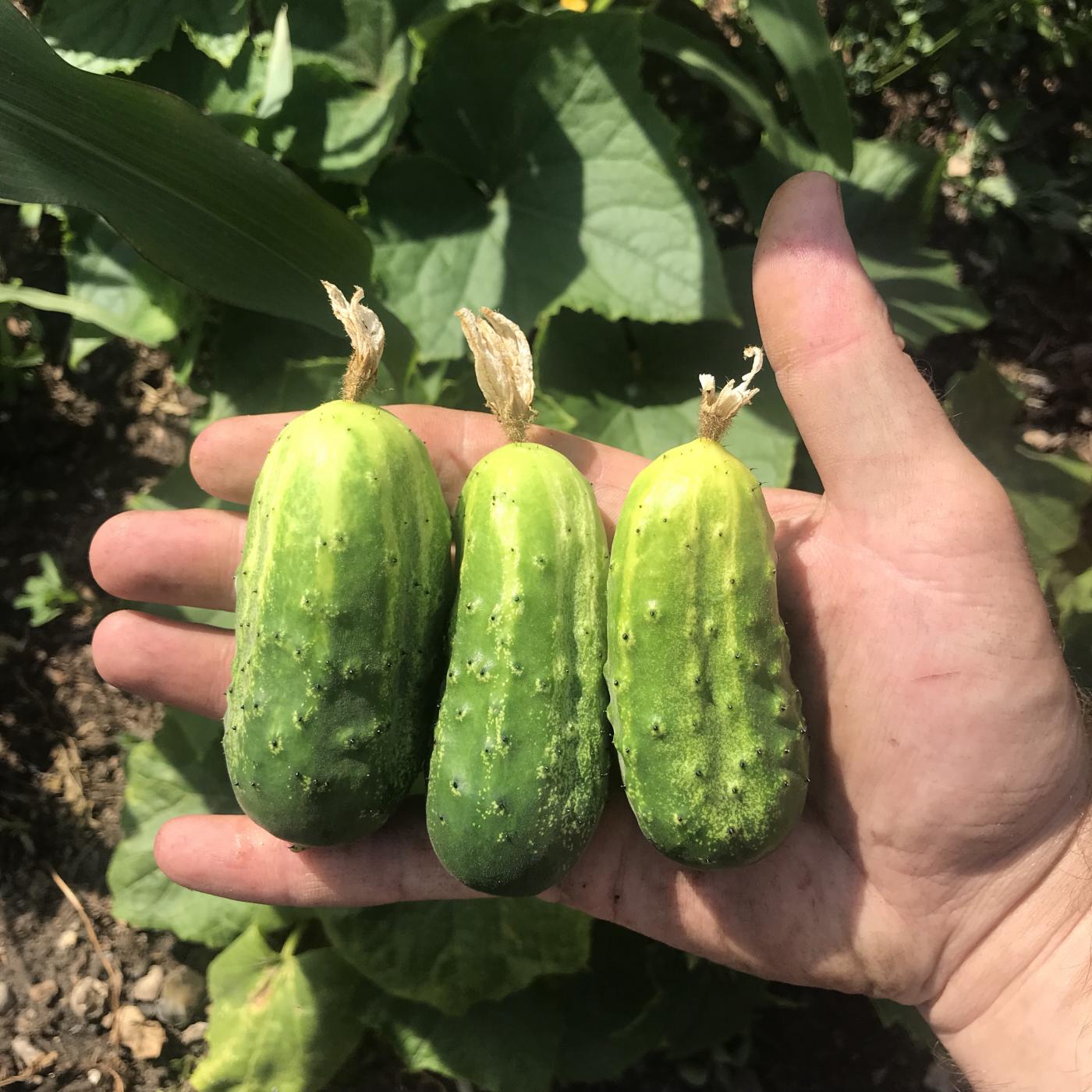 I'd forgotten about my gherkin plants. They're scrambling toward my sweetcorn to grow through them, which is fine. Sitting on the plant today were these three plump gherkins with many more on their way. I want to try to catch them before they get this big, small gherkins being perfect for crunch in salad and relishes.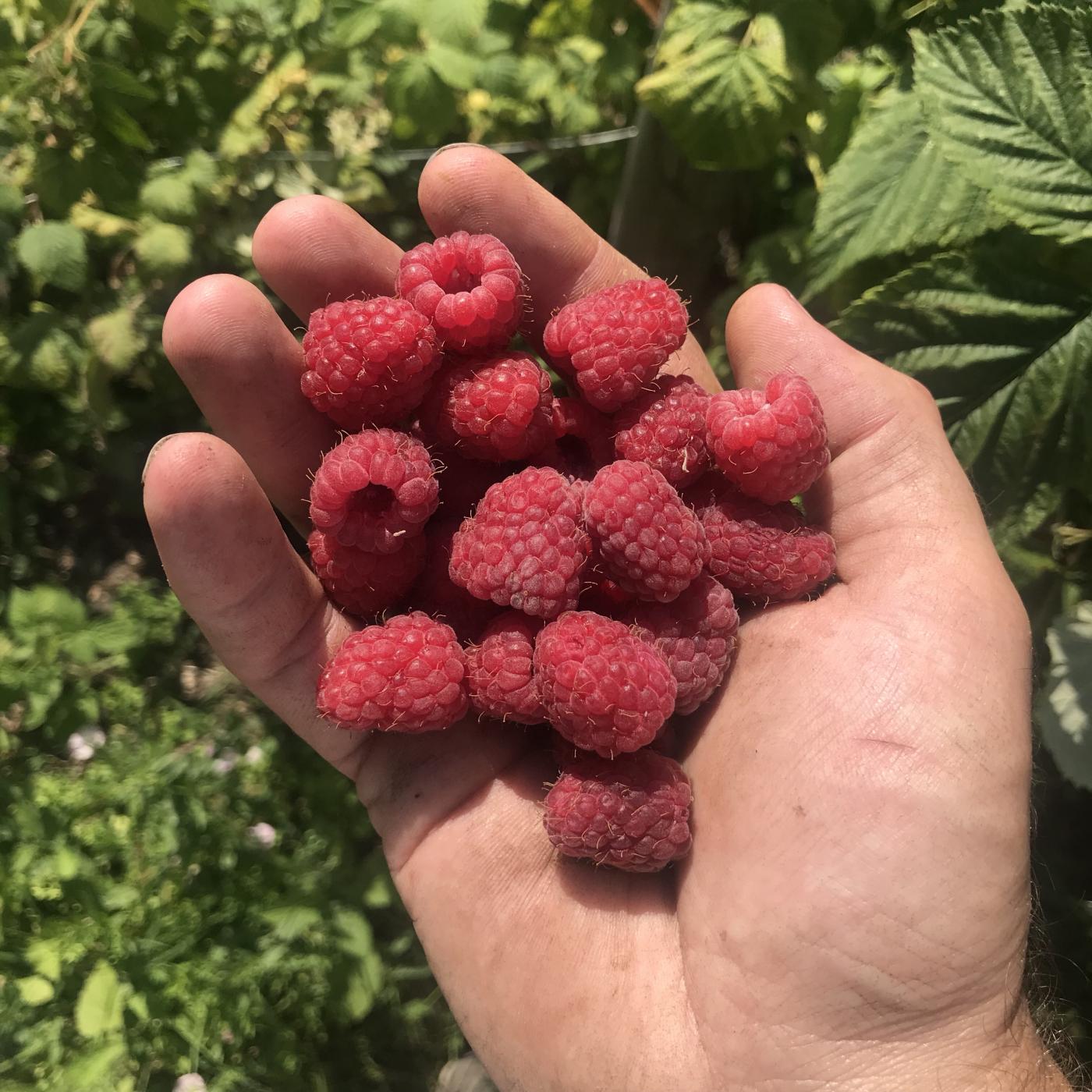 I've replaced all of my summer fruiting raspberries with autumn fruiting ones but I did leave one bush for the above reason – a handful of tasty fresh early raspberries. It's still for the compost heap afterwards though, I need the space for gooseberries and mint.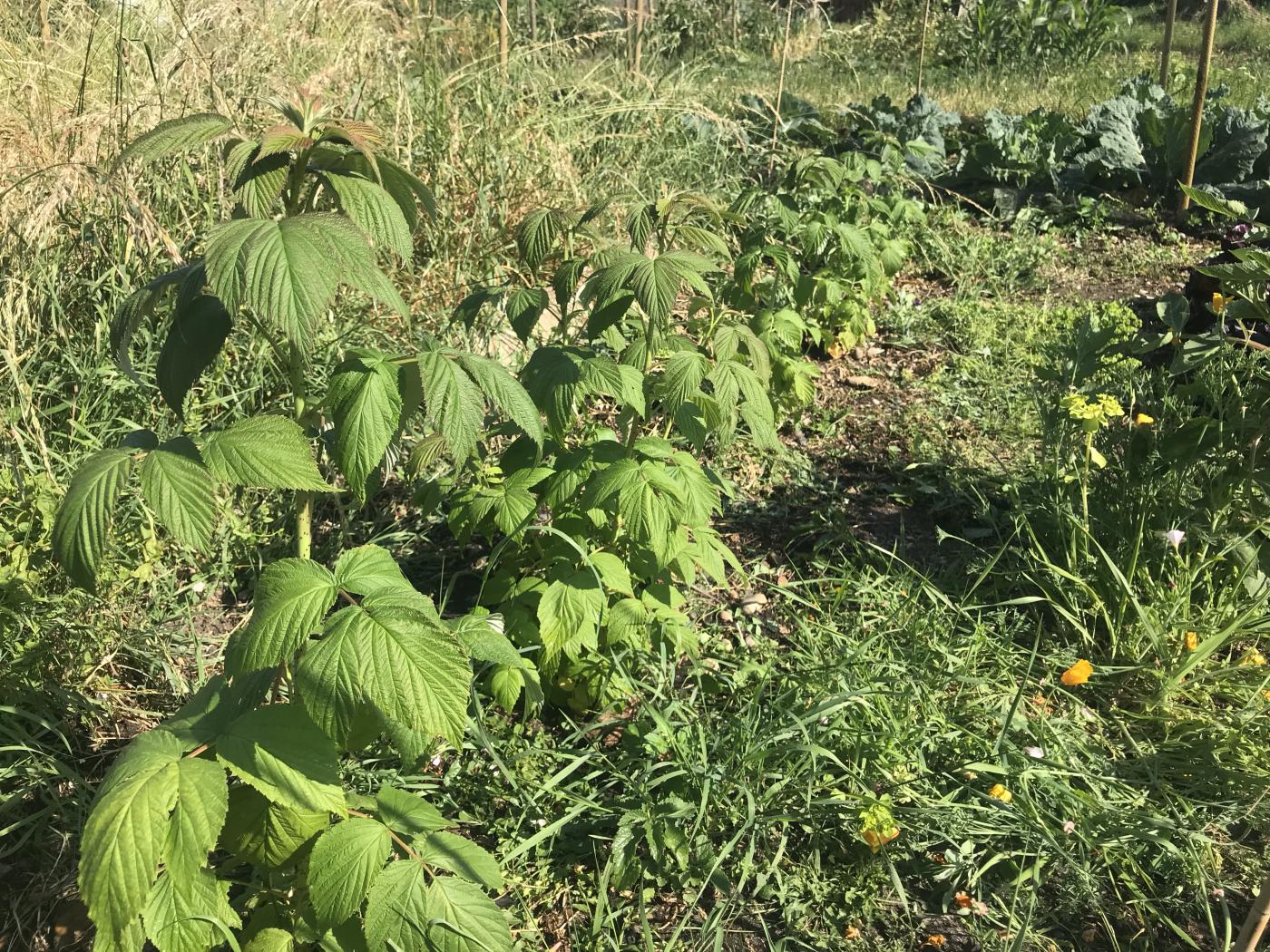 Speaking of my new raspberries, here they are in a line growing nicely.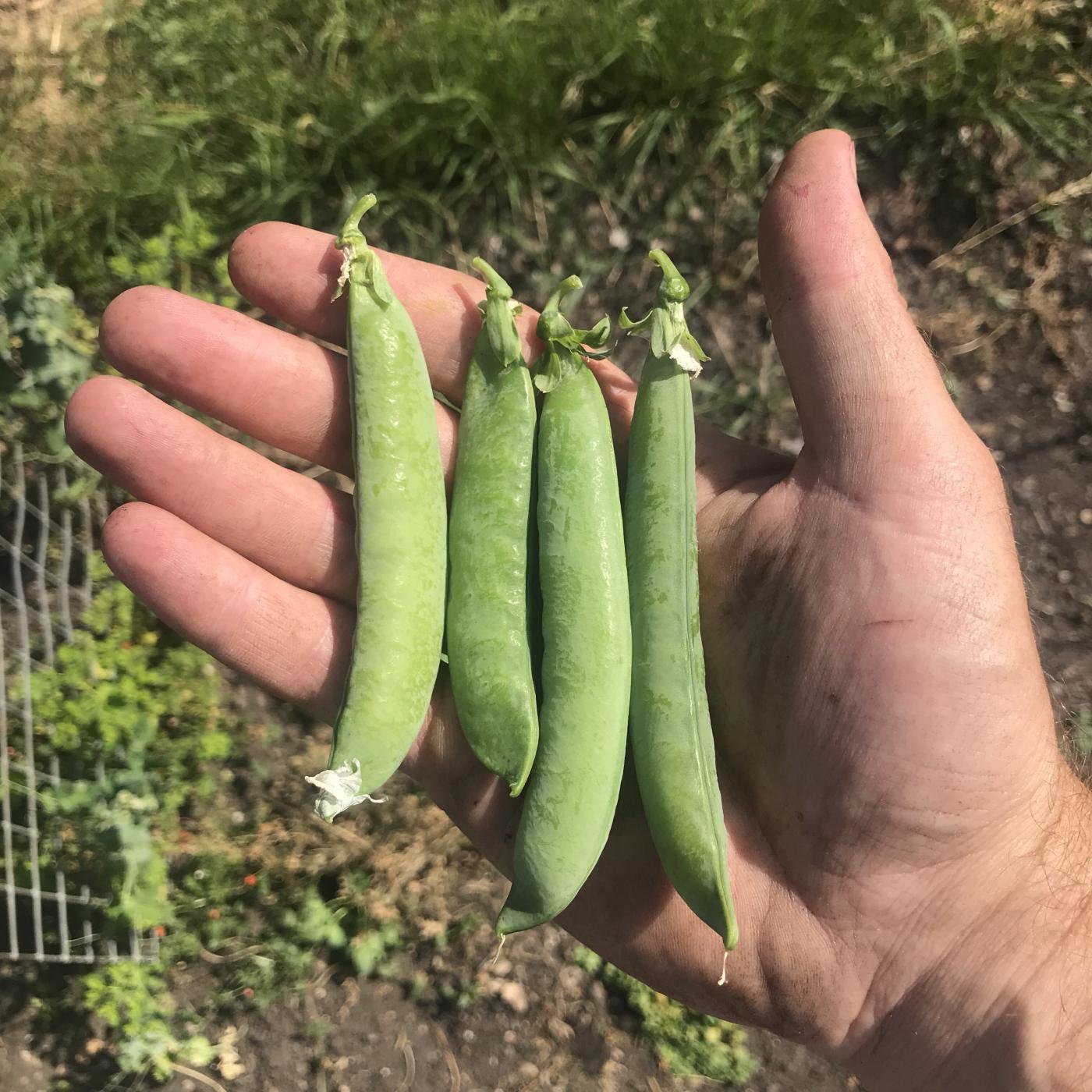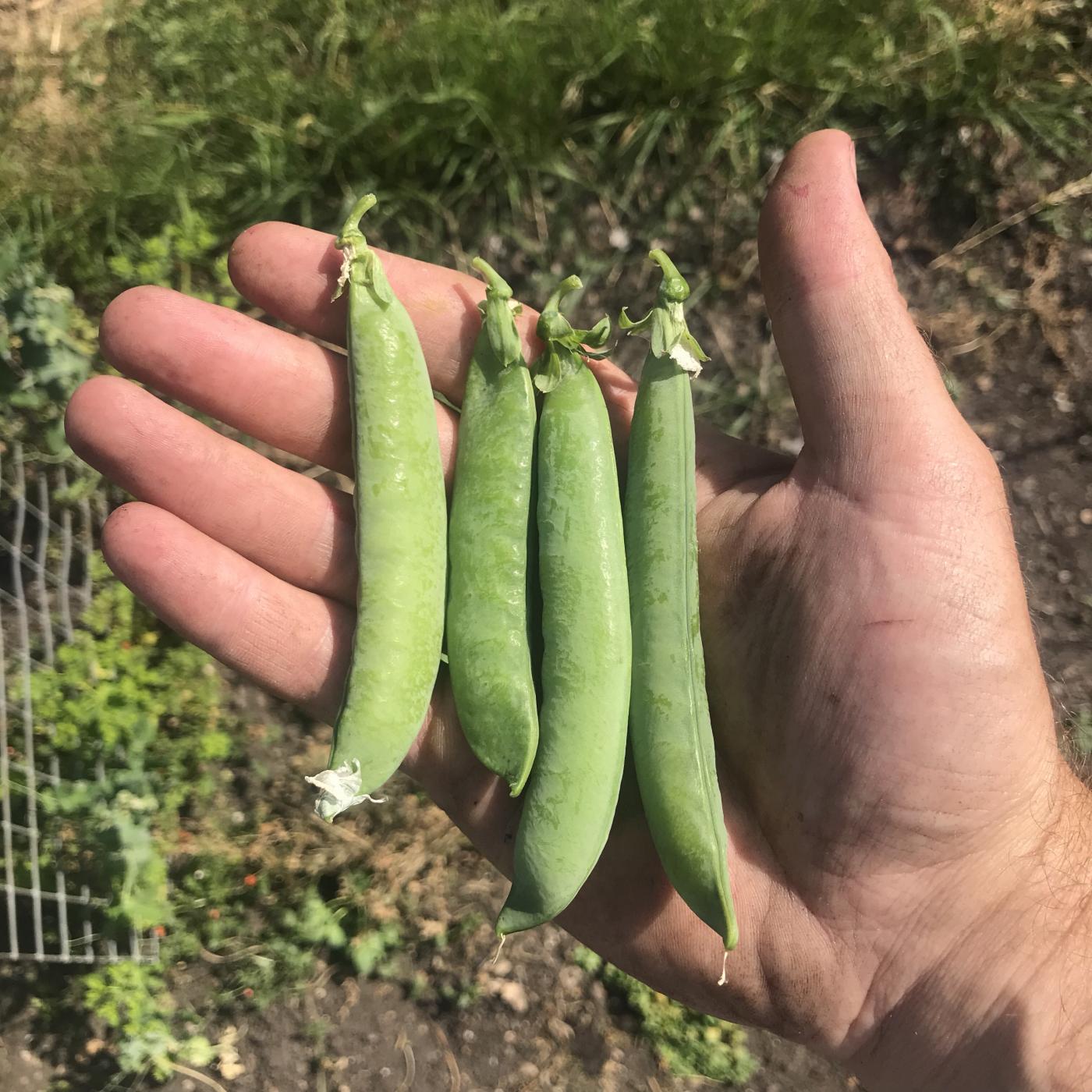 Peas have been very disappointing this year. Lots of sowings failed during the Beast from the East and those that survived are, for some reason, quite weak plants. Two have grown enough to produce these four magnificent pods however! It's not always quantity I guess… plus Chris isn't a fan of peas because "they roll around the plate" so perhaps for the best.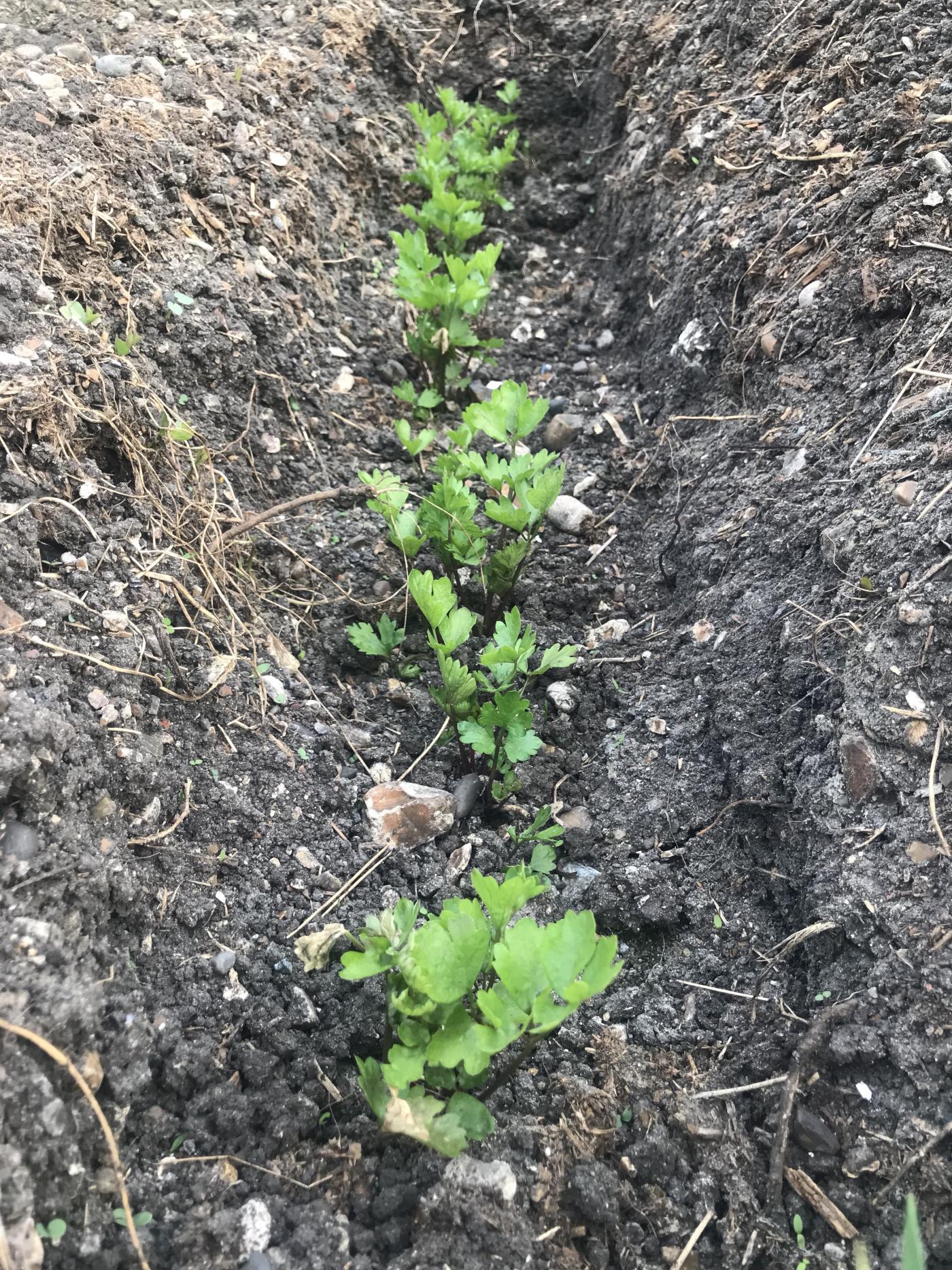 My pink celery is starting to perk up despite looking very weak and wiry initially. I planted them in a trench to earth up as they grow to blanch the stems. Next to them are mini aubergines and tomato plants.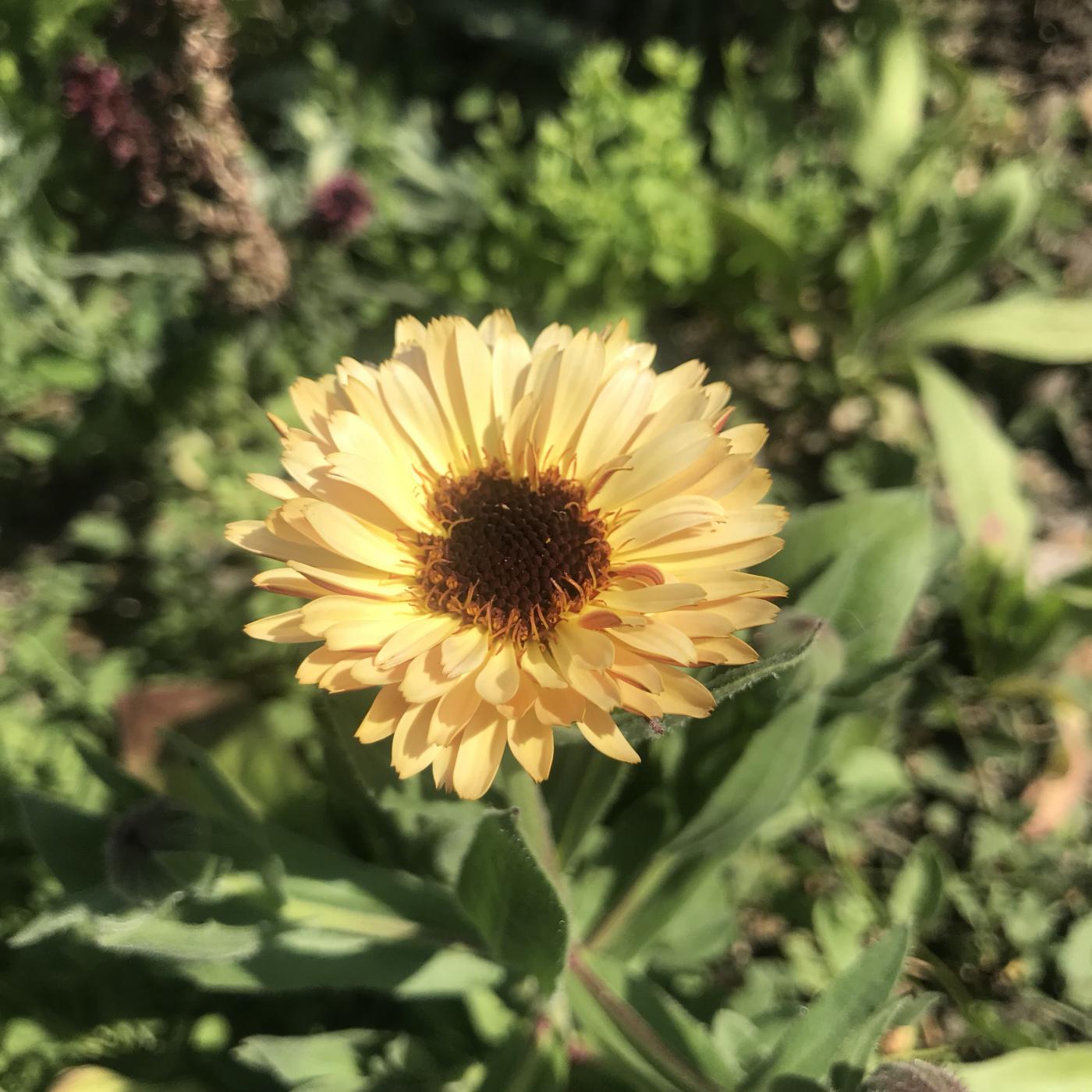 I grow a few calendula on the plot, not intentionally to eat but that's what I'm using them for. Their petals are surprisingly 'chunky' with a subtle taste. You're only supposed to eat a small amount at a time, which is fine as they make a pretty, peppery garnish.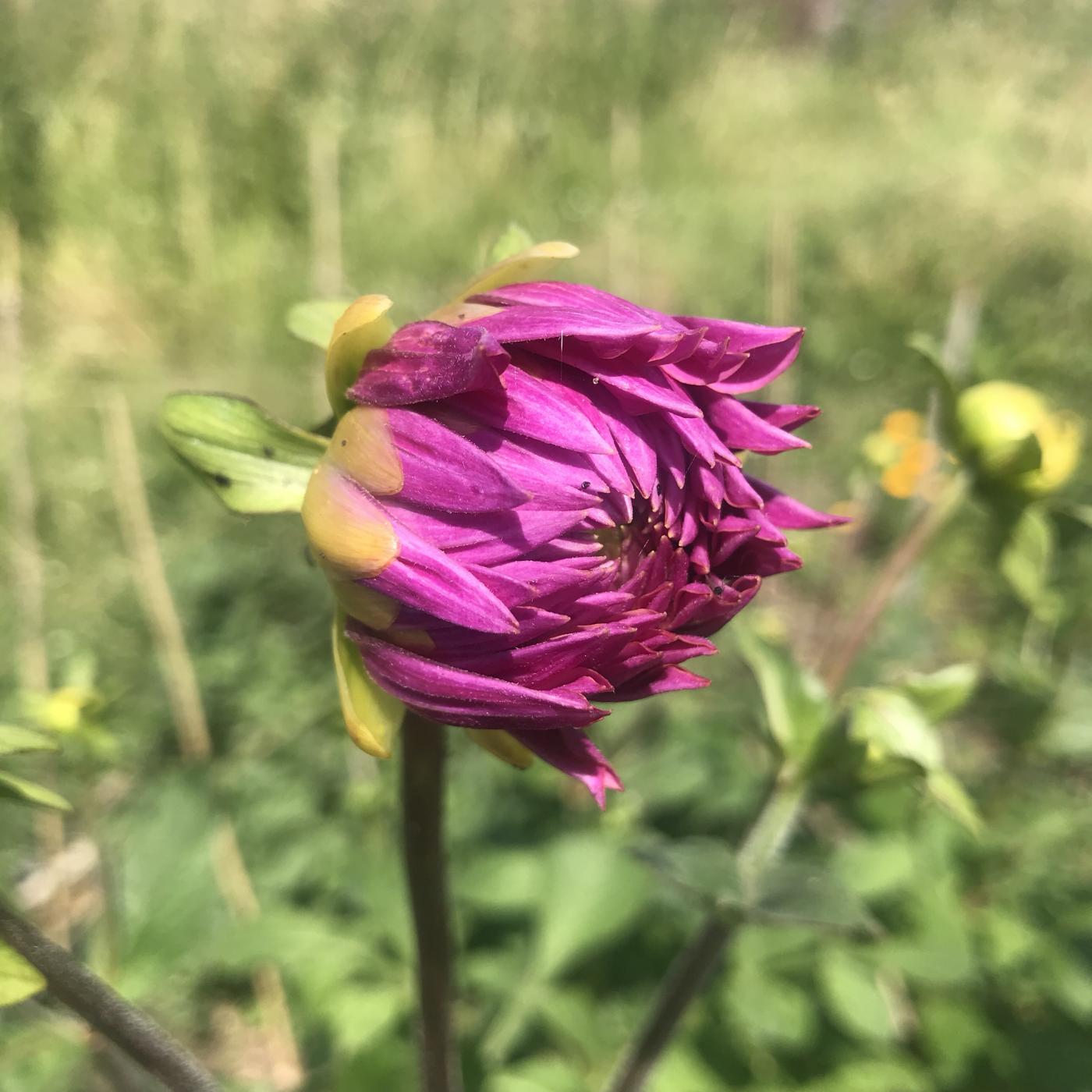 And for my fellow dahlia fans, fear not! They survived both the -7C winter and my transplanting. They'll have their first flowers from this week. Whoop!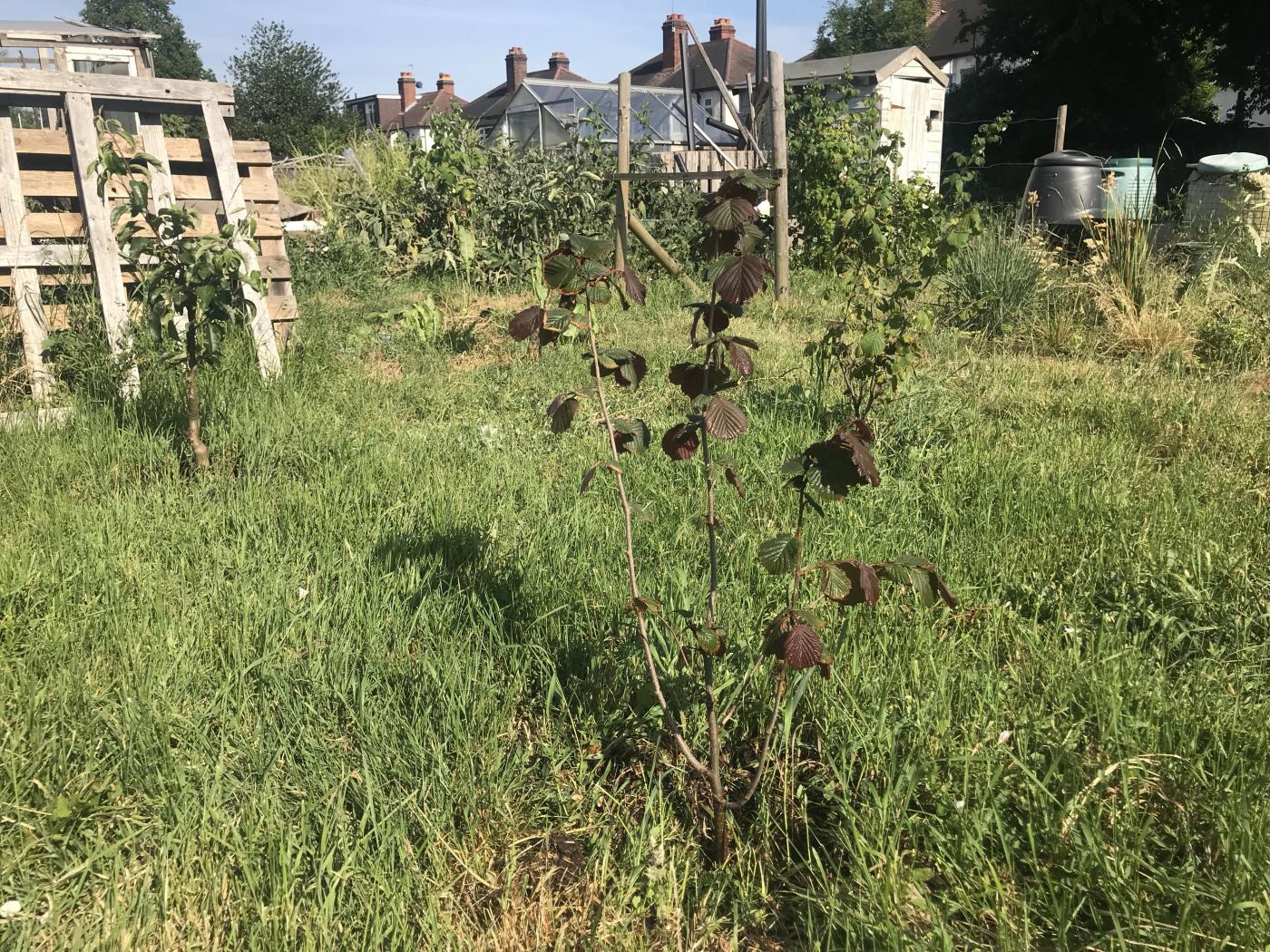 My three mini stepover apples look fab right now, laden with tiny fruits. I thinned them to one Apple per bunch allowing space so they don't rub and help the plant energise a smaller number. Less exciting to talk about is my micro orchard and nuttery (above). The tiny trees are fine settling in, though I did miss that they were too dry with some crispy leaves as a result. I've since been soaking them.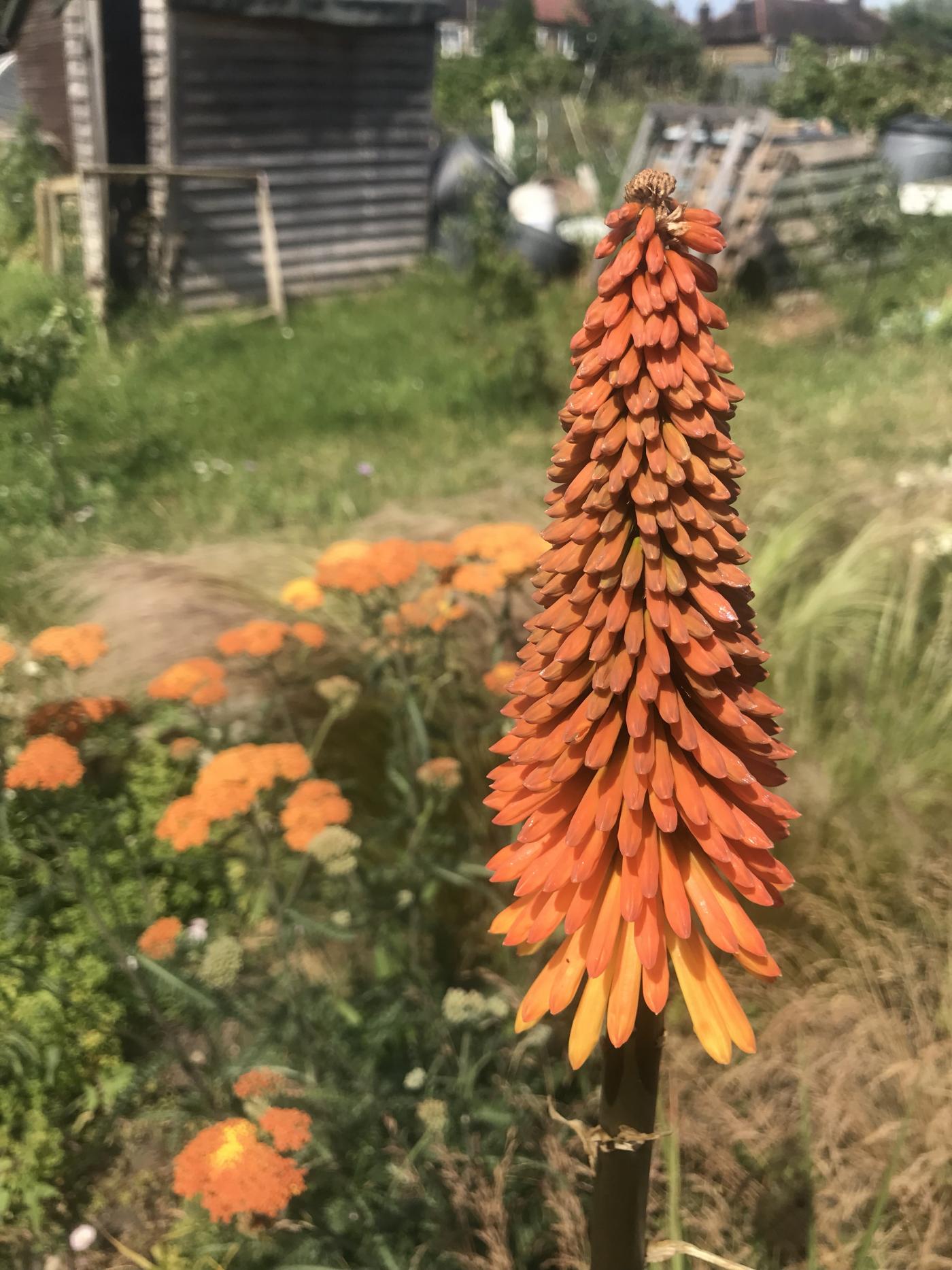 Finally, I keep meaning to write an update about my mini prairie and I will, I promise. The dry weather has affected some plants badly but others like the Kniphofia 'Tawny King' are looking badass.
Til next time allotmenteers!