Reuniting with a friend at Scampston Hall and being inspired by shrubs and views as much as perennials and detail.
Recently at RHS Hampton Court I was looking at a cabbage. Garden designer Piet Oudolf came and stood right next to me looking at the same cabbage. As is usual in such situations my head's cogs rapidly turned but nothing meaningful came to mind and we walked on. Perhaps I should have said the obvious: "that's one hell of a cabbage."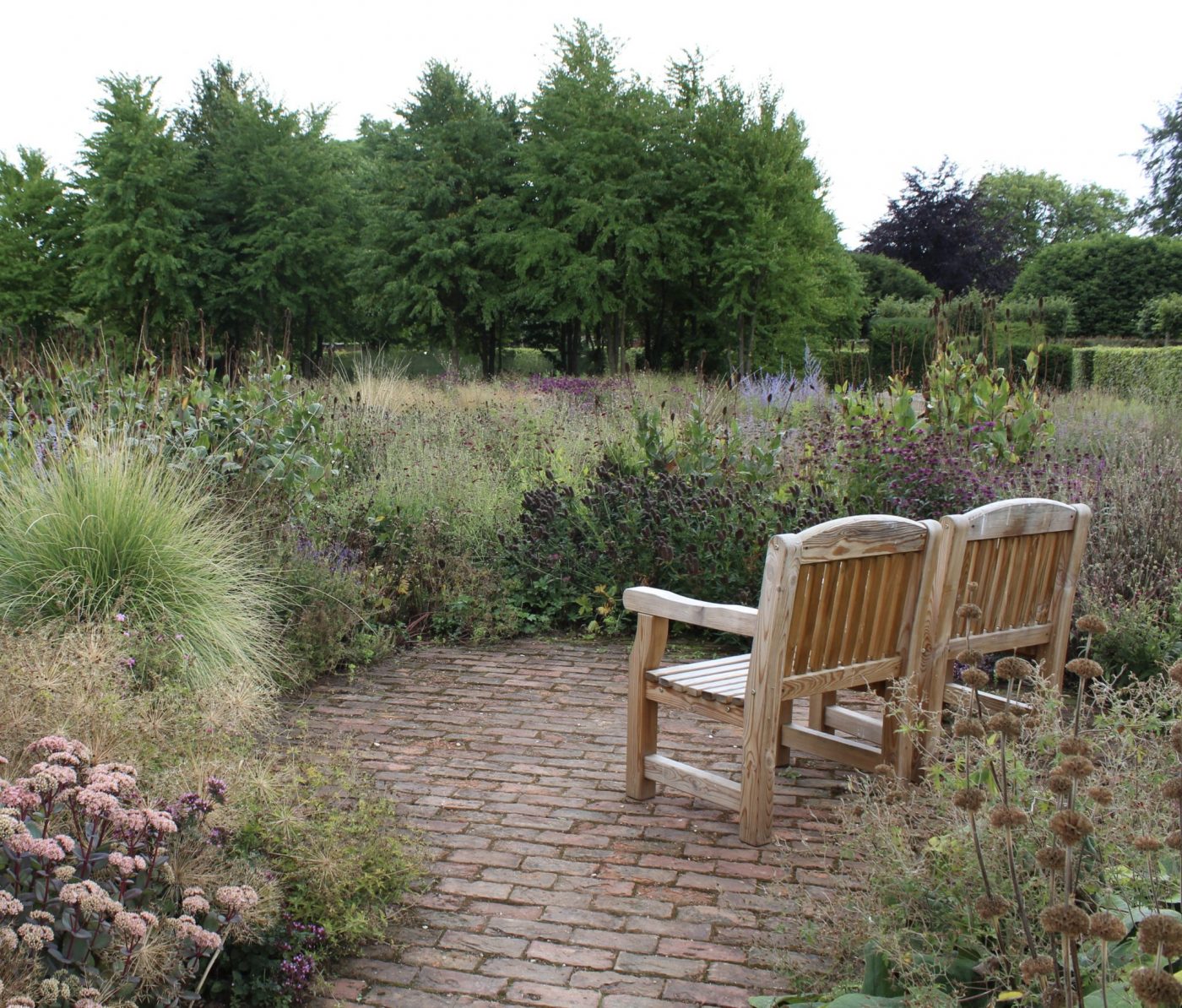 Really, with people like Oudolf you just want to chat about plants casually one day over a cup of tea. Anyway, the link to this post is that I want to introduce you to someone who looks after one of Piet Oudolf's designs, my friend Annie Ali. Annie herself a talented plantsperson and designer and one of two full time gardeners who maintain Scampston alongside dedicated volunteers. We did share a cup of tea (and cake!) and I am so inspired by our day together.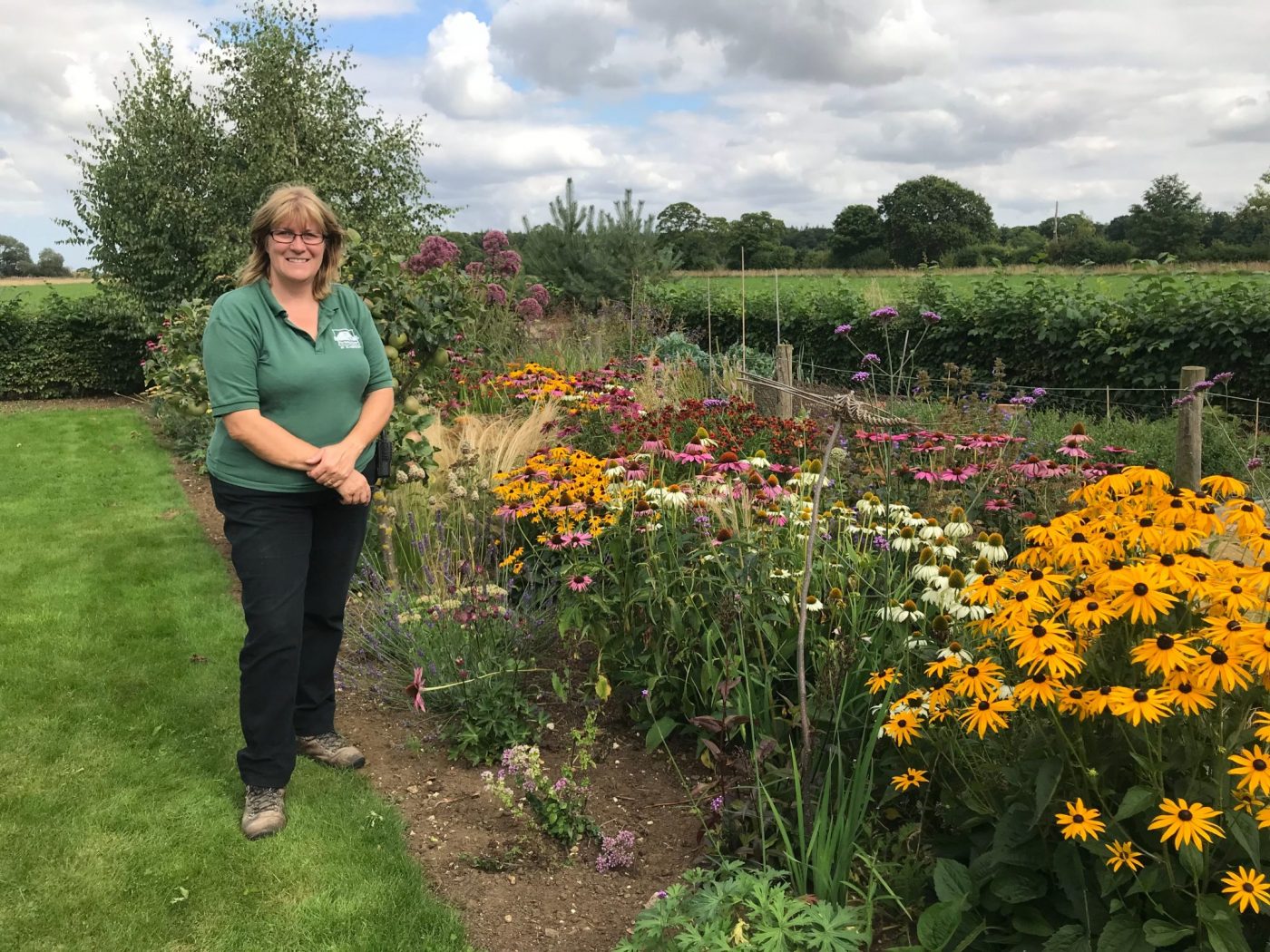 I met Annie when I first started studying RHS Level 2 at the Royal Botanic Garden Edinburgh. We were both on the same course. Me nervous and not really knowing what I was doing having travelled all the way to Edinburgh to learn about plants for fun, surrounded by professionals boosting their career. Ann modest to the last not realising she could have been teaching the course – Scampston an often referenced case study in the notes – but that's why I think she's fab. Annie was the first person who said to me that I could be a garden designer and it was that support from someone so experienced that spurred me on in the first place.
Unbelievably it's been four years since that course, I don't know where the time has passed. We've stayed in touch and this month I finally – finally! – made it across to East Yorkshire to see Annie and also visit Scampston Hall.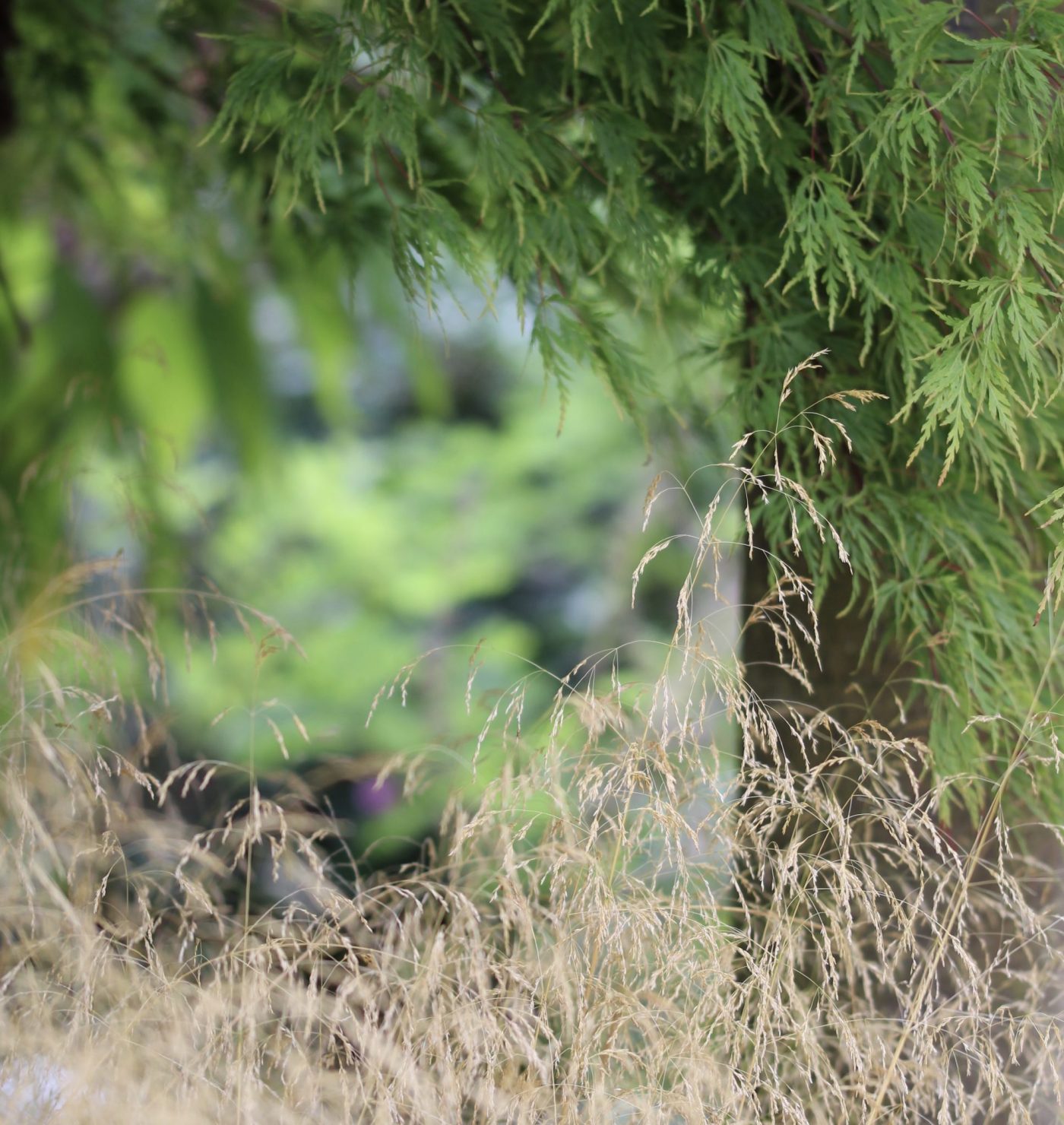 I've never seen an established and maintained Oudolf design in person. Someone pointed out there is RHS Wisley but that has drifted so far from the design not to be recognisable. Of course, there was Piet's Hampton Court show garden which was undeniably fantastic but temporary (at least in that spot). The appeal of Oudolf being longevity.
Excited to have arrived, stepping into the walled garden, the first thing I clocked – beyond the garden being larger than expected and two enormous pots of the most spectacular Agapanthus I've ever seen – wasn't grasses and dried seed heads. Hydrangea, bold and contemporary, line the outer Plantsman's Walk. One after the other.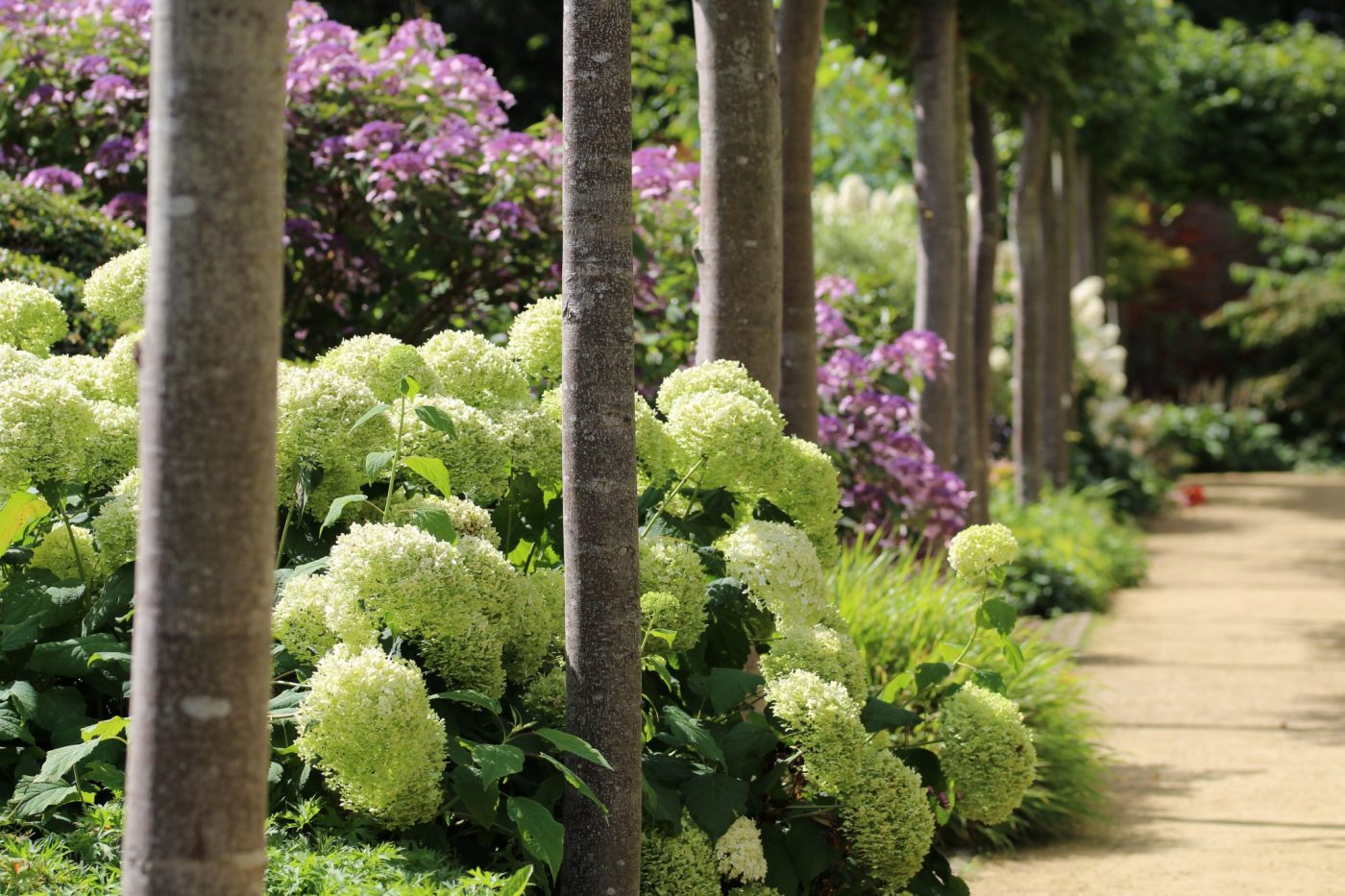 Annie and I strolled around this long outer walkway leading us to the central areas. Scampston has a solid collection of this plant very much in focus at the moment. Here Hydrangea look sharp and edgy, rather than blousy and dated. 'Annabelle' with its fresh green, Schizophragma hydrangeoides climbing the walls (one I plant a lot in gardens myself) and others.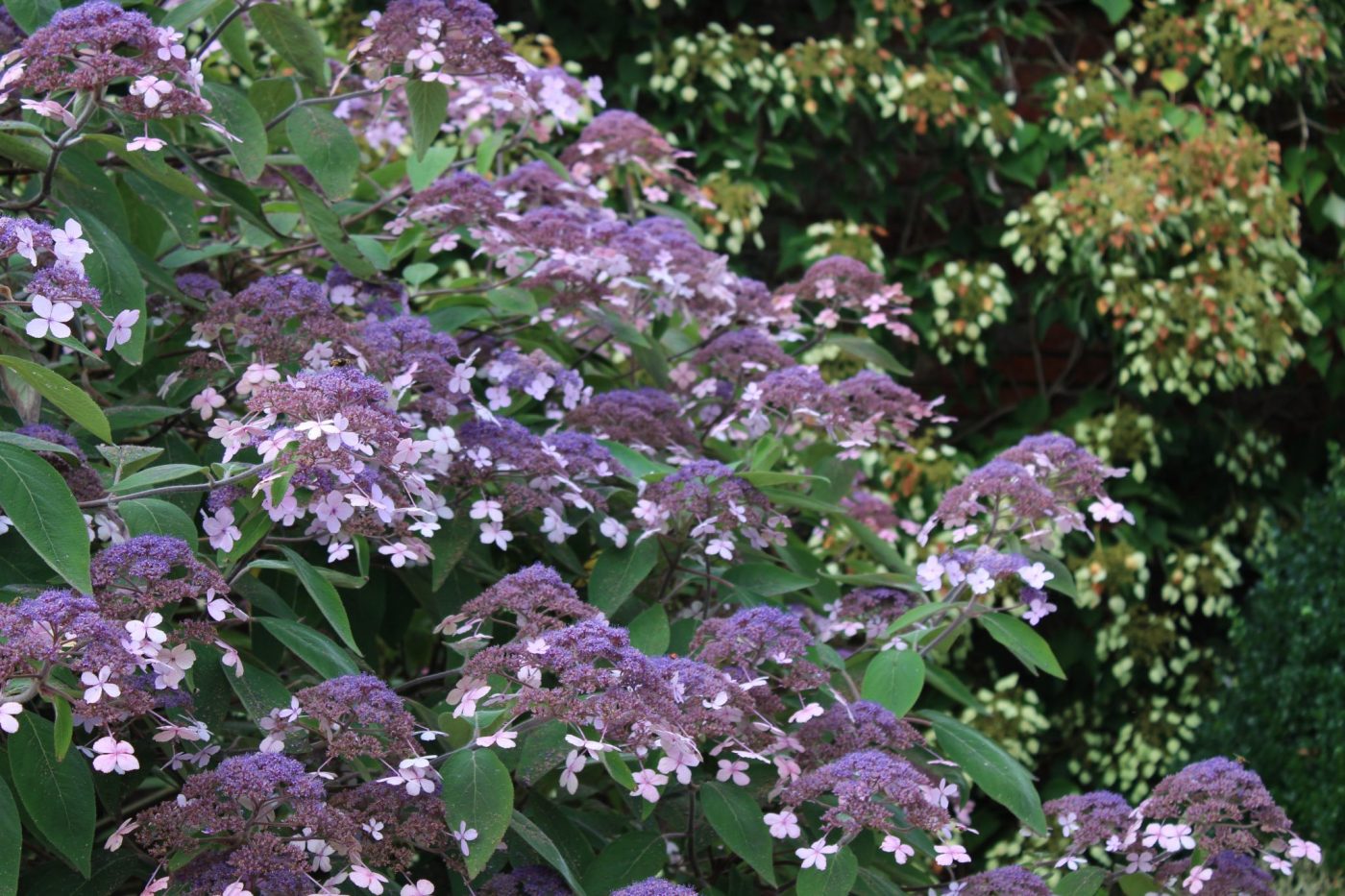 We see so many photos of Piet Oudolf's perennial plantings in magazines no wonder I hadn't thought about everything around it. I came away from my visit thinking as much about the shrubs, trees and wider vistas as I did about the finer details.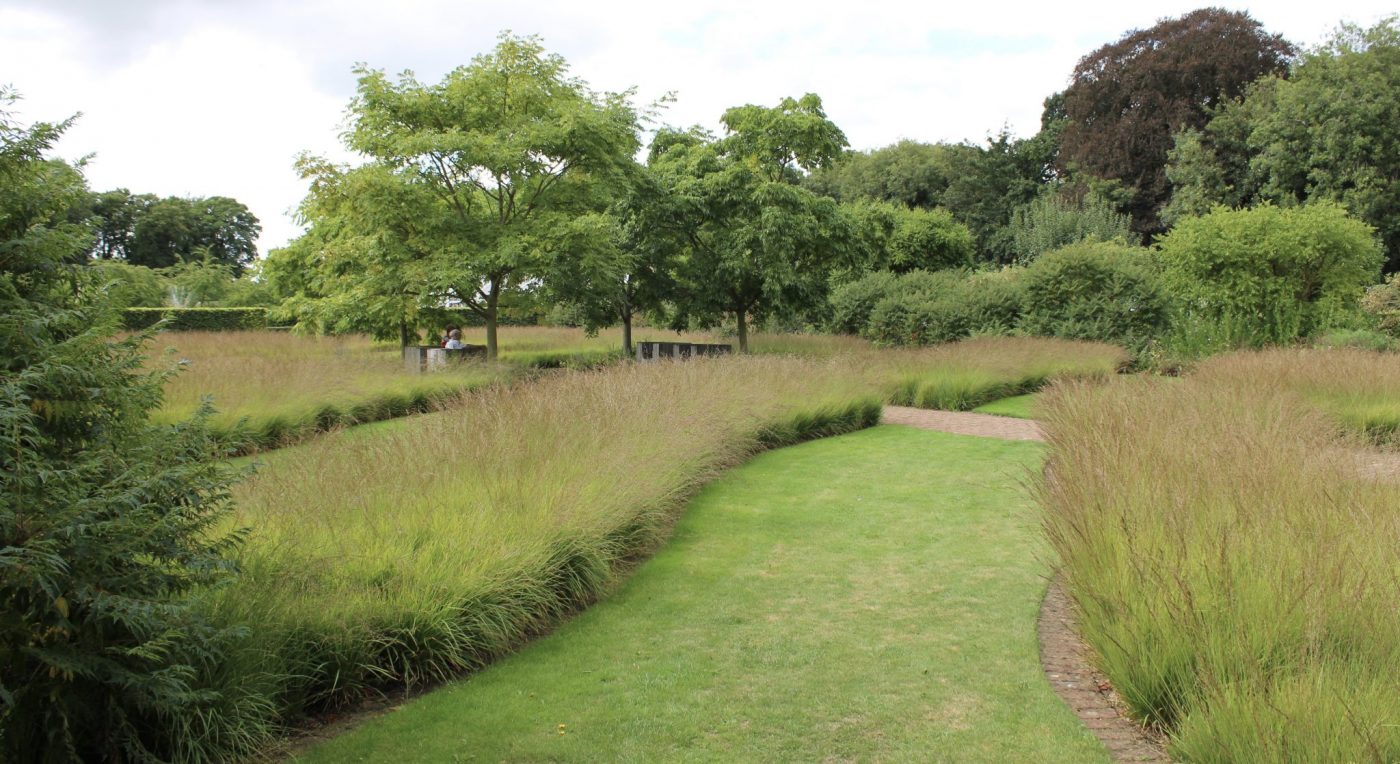 Scampston's Drifts of Grass area is one I've seen photos of many times. It's an interesting area because there's a lot to hold attention even though it is largely made of a single cultivar of grass on mass in waves, Molinia 'Poul Peterson'.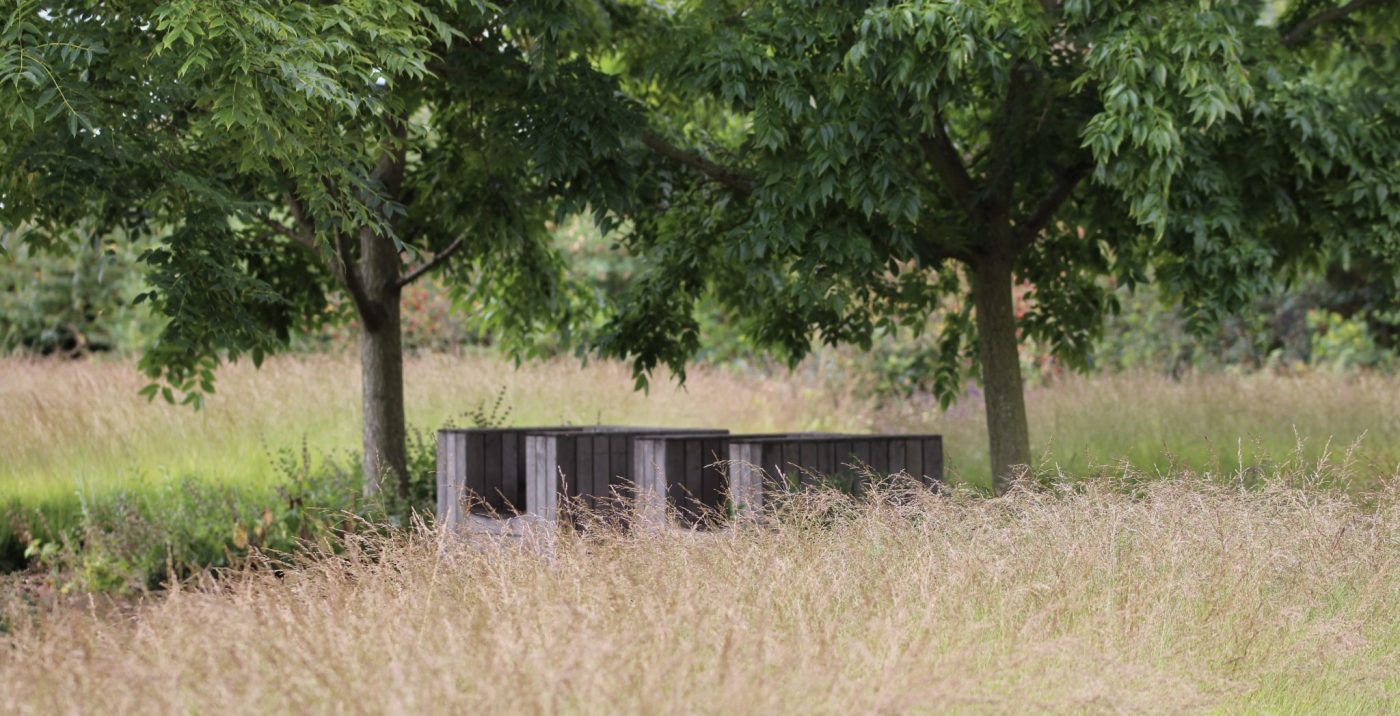 Considering the minimalism of the space I found myself looking at it for a long time. There will be technical reasons for this – such as grass always moving, the shape of the borders drawing the eye – but it was the feeling of relaxed calm looking around. The minimalism of the grass also pushes your head upward to surrounding shrubs and trees.
Each area is enclosed by a combination of both formal clipped hedging and informal shrub planting. People always call enclosed areas of garden 'rooms' but that never quite fits my personal view of the spaces. An area I liked for three reasons was the Silent Garden on the other side of Drifts of Grass.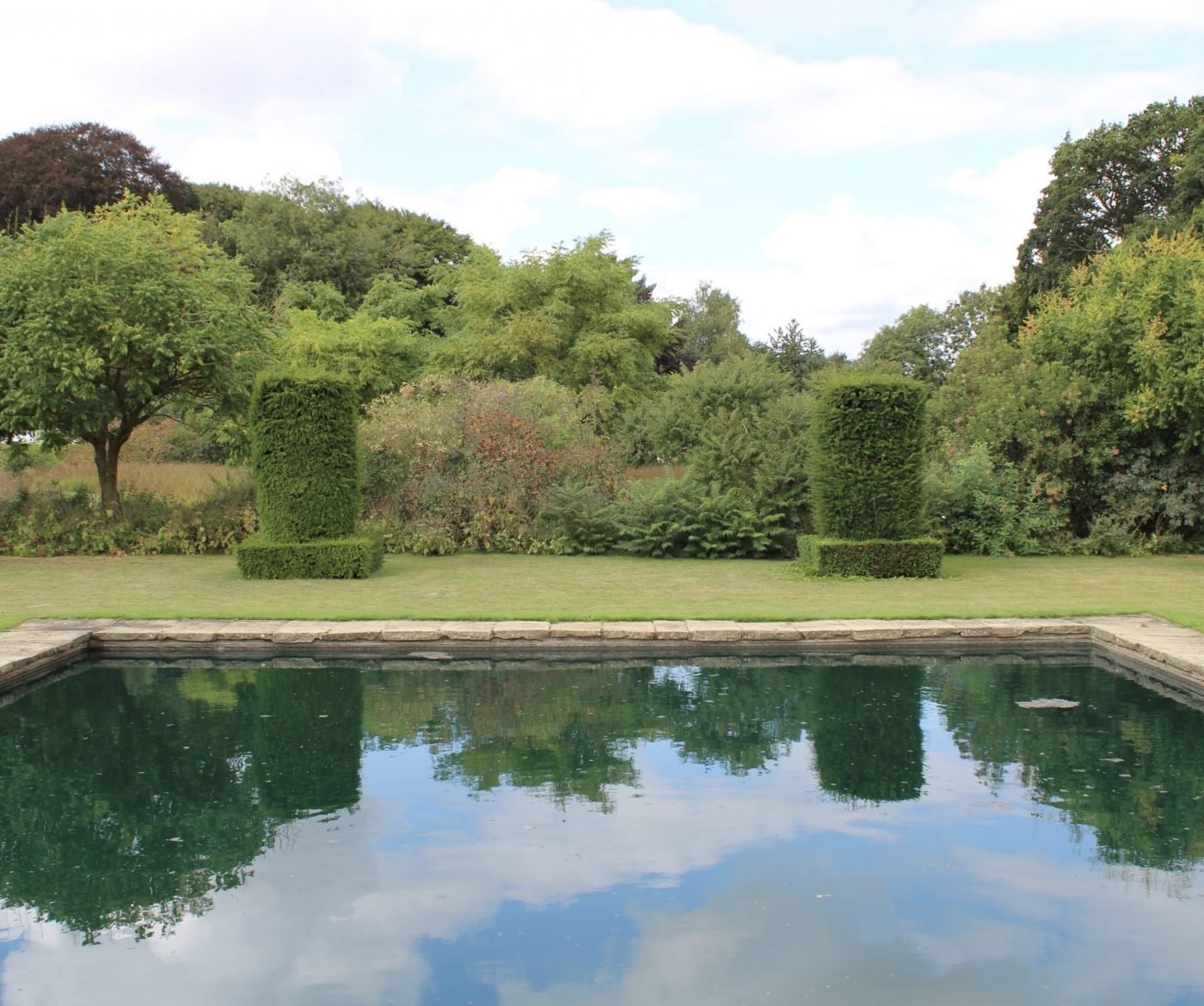 I loved the plain bench and its mirror image in the pool. A cool, simple detail. Sky, shrubs and trees are reflected in the pool like a giant picture. Minimalist design is in sharp contrast to a single side hedged using informal shrubs like Rhus typhina 'Dissecta' And Rosa glauca. The effect of this is to create a break in the futurism of the room, like a blip in the matrix had caused one side to collapse and forest let in. The whole feeling of the space I loved.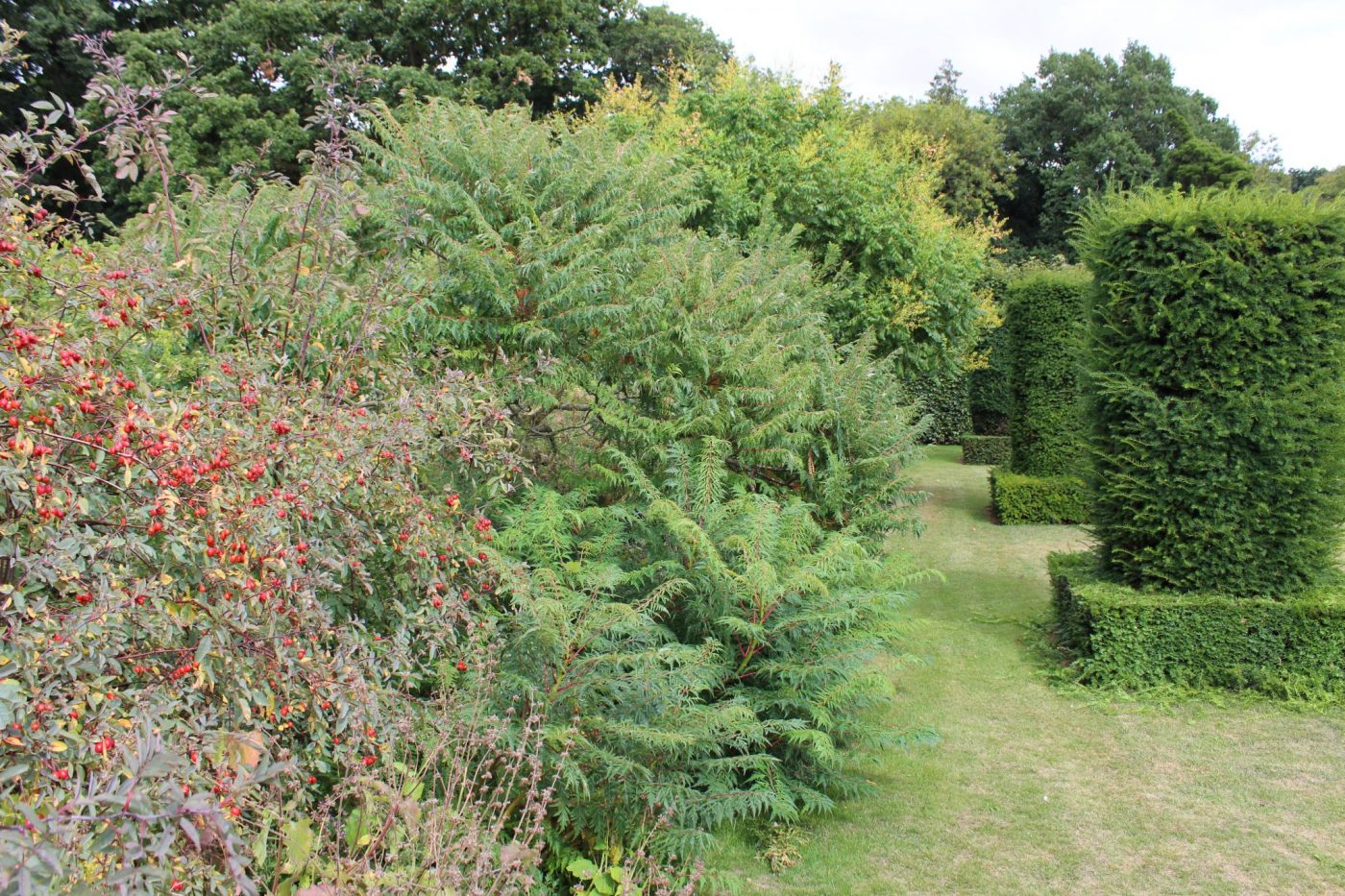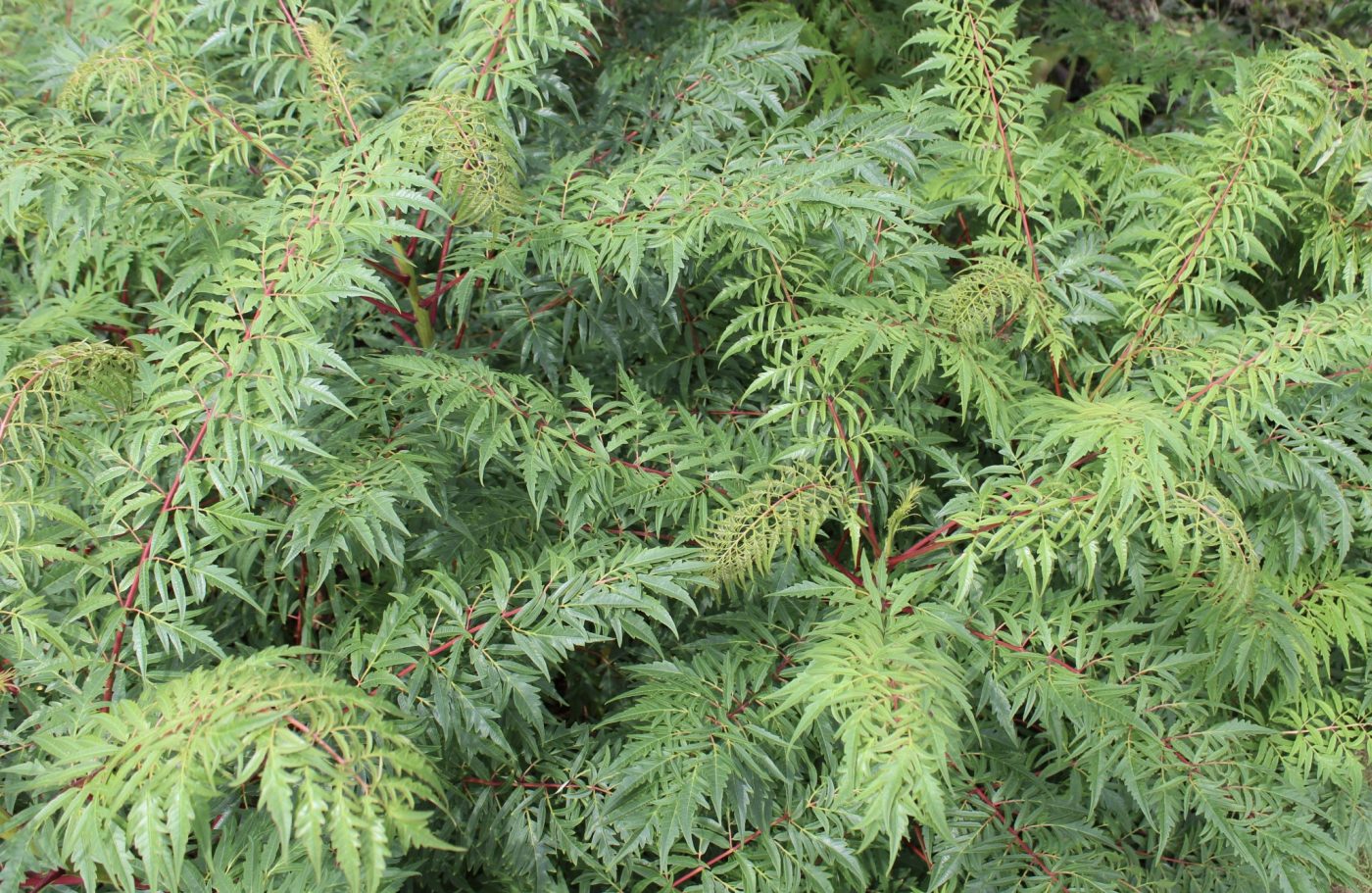 Other areas include spring and summer borders with the monumental squares of central topiary. Annie pointing out one has narrow borders but the taller Stipa gigantea make them appear wider than they are. This is the first time someone has pointed out a visual trick like this and I've seen it genuinely work. Covering the Stipa with my hand the beds did suddenly look much narrower. Very clever.

Then, on approaching the central perennial meadow (which I kept catching glimpses of through gaps in the hedges) we walked into a little grove of Katsura trees. Here Molinia 'Transparent' captured my heart immediately. I've seen it before but not like this.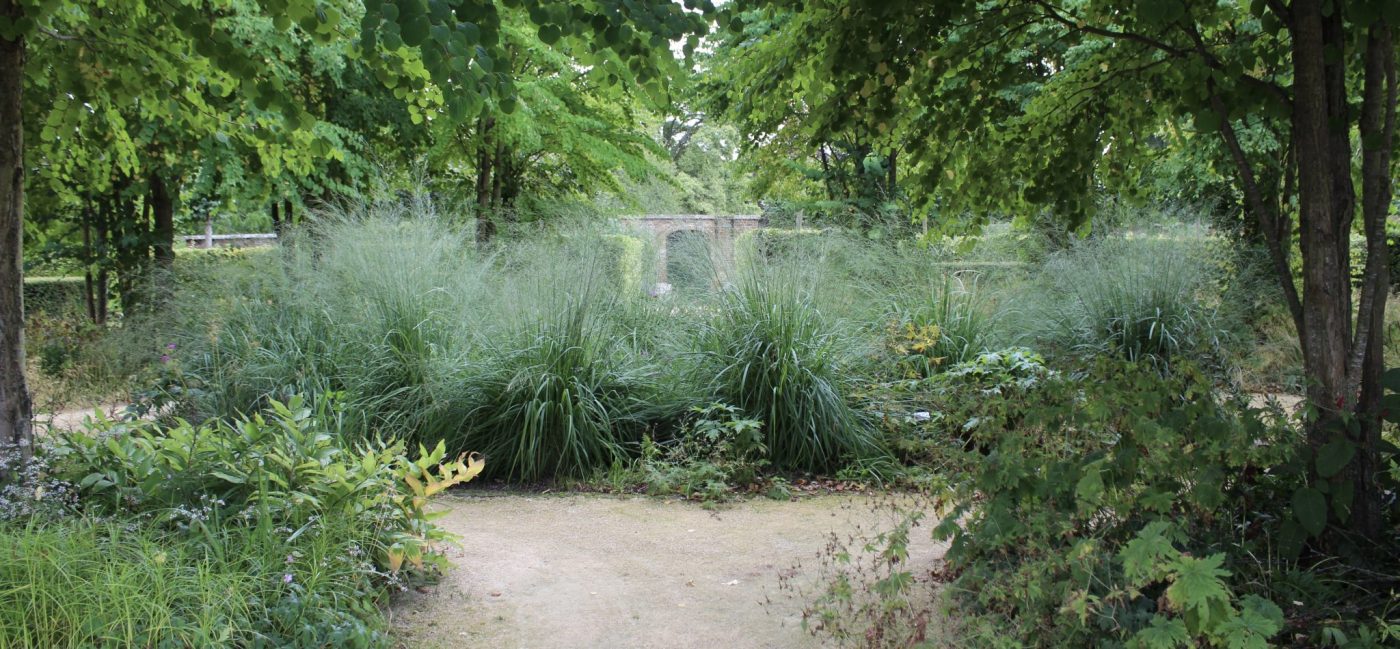 The flowers sit above the foliage so you really can see through them. But you can't see through the chunky foliage lower down. Nor can you see through the canopies of the trees above, creating this hazy window in the centre like mist.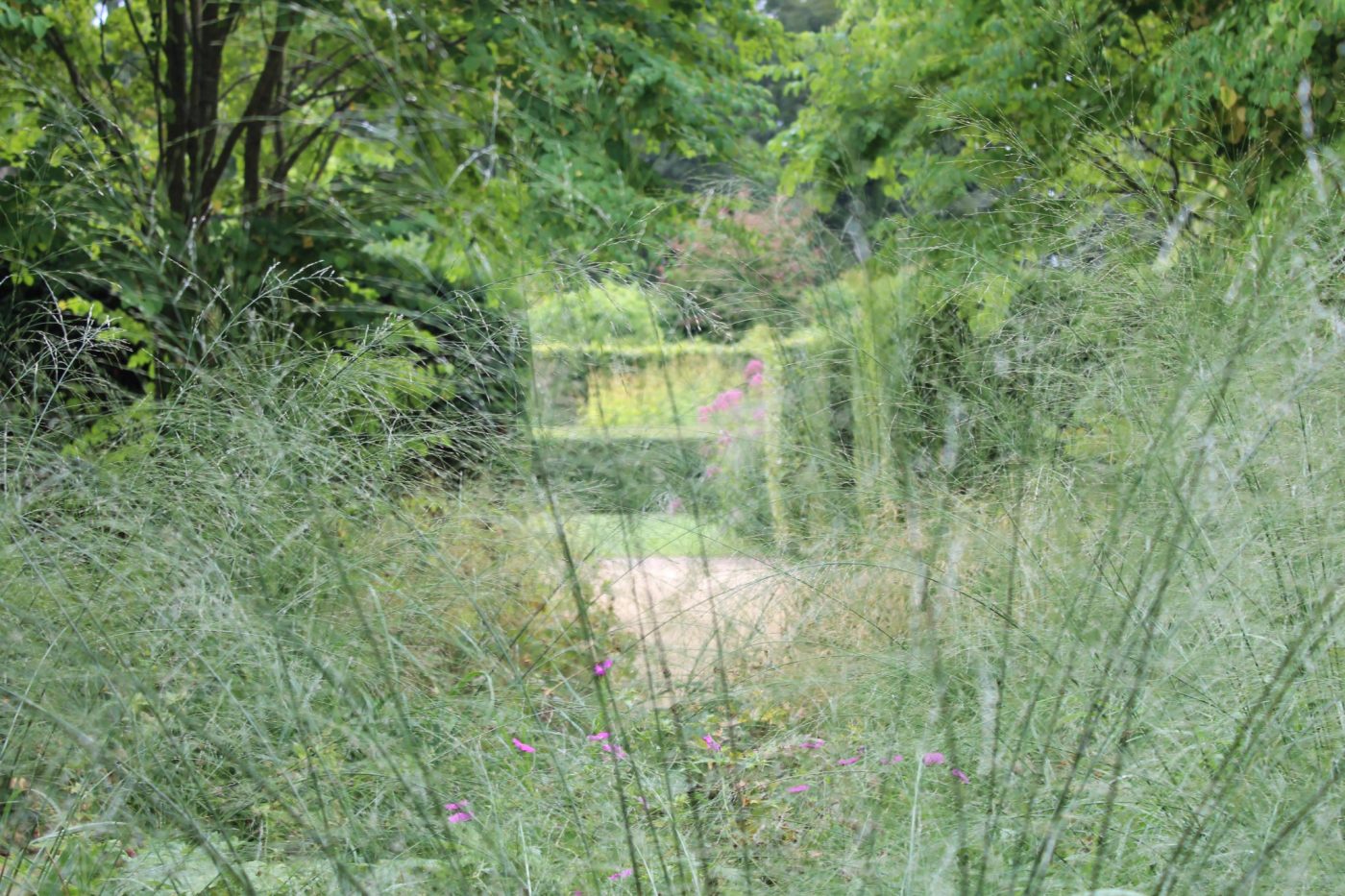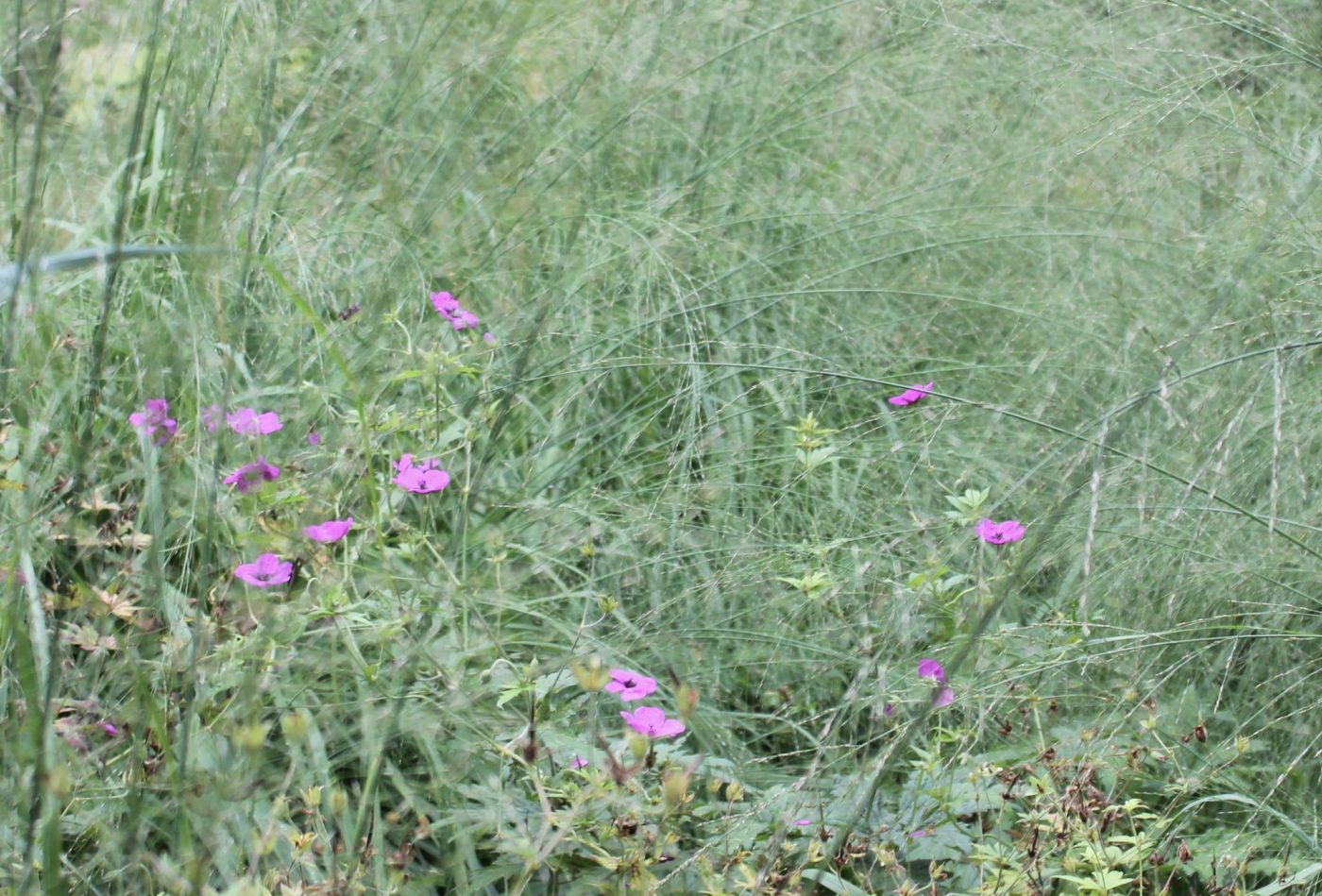 Around all of the Molinia sits Aster divaricatus, another plant I like to use, and Geranium psilostemon. From here the central perennial meadow can be seen behind.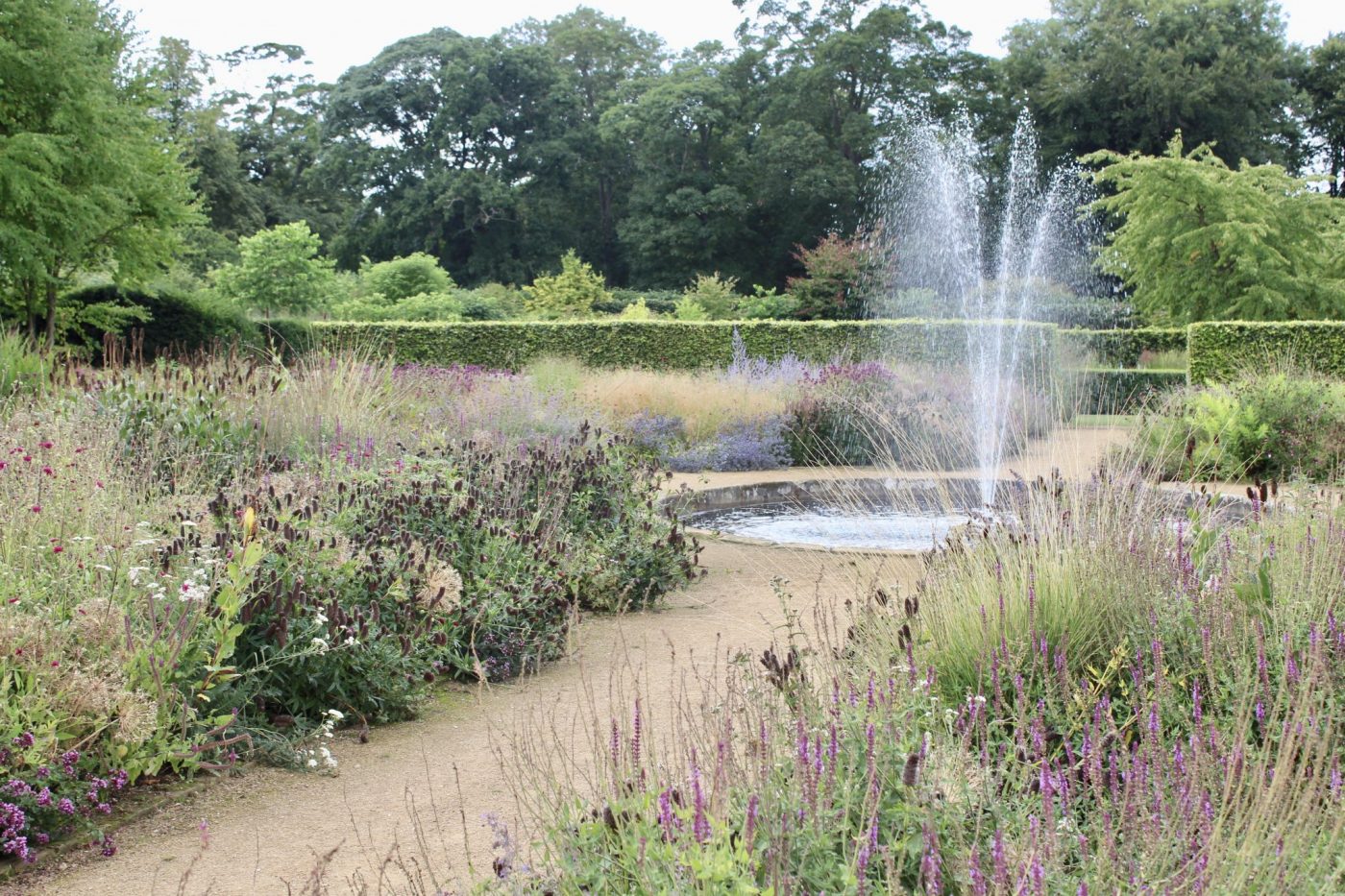 Piet Oudolf is one of a number of designers who promote the use of naturalised planting, planting that works in a community with minimal maintenance. As part of this, the overall shape and beauty of the plant, from emergence to death in winter is appreciated. There are lots of innovations in this style of planting but for me, it's all about the appreciation of colour and structure of a plant when it dies.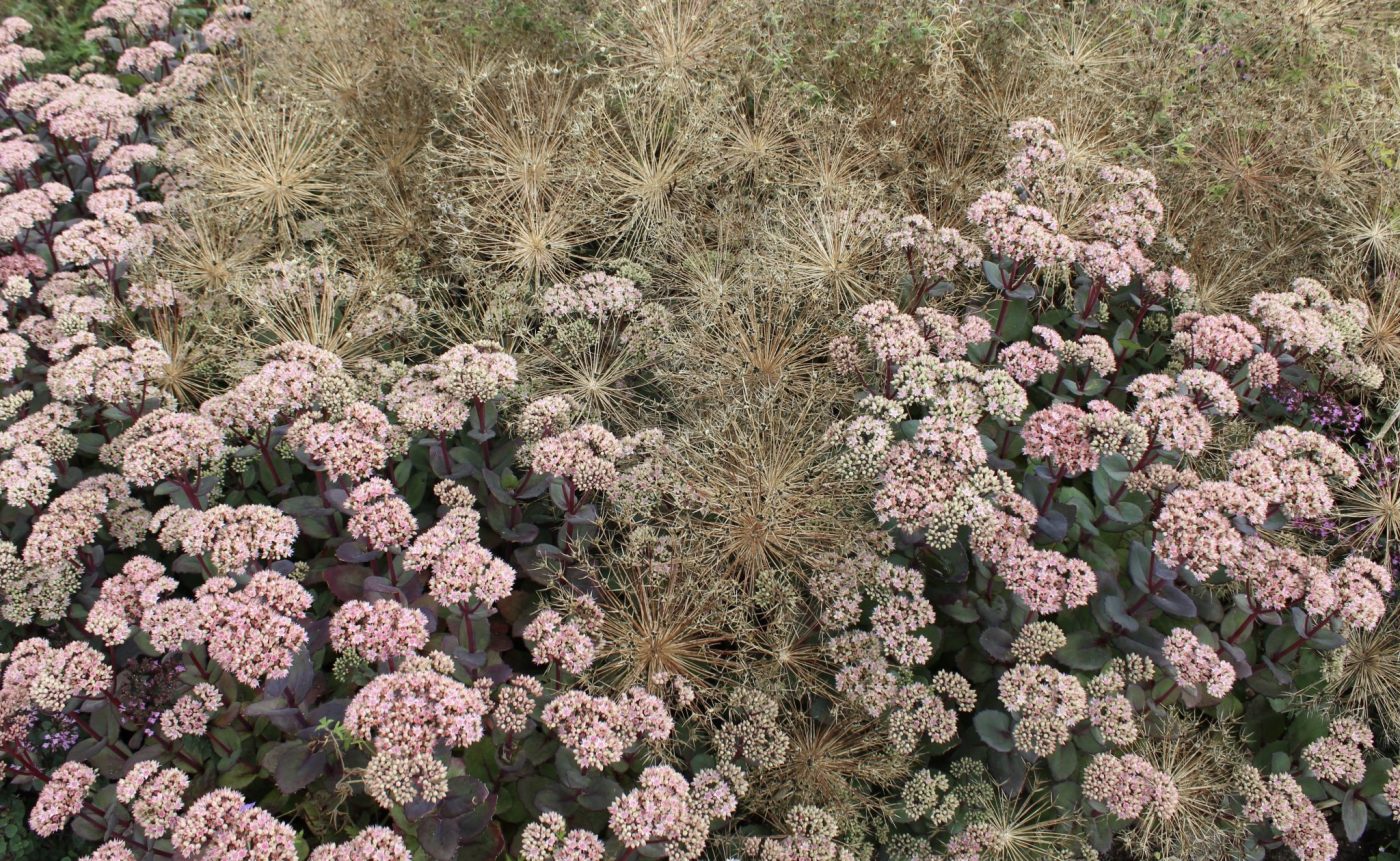 If we understand how a plant dies, we can then begin to think about pairing it with other plants still in full flower, exactly as happens in the wild. Of course, in gardens it all looks neater, not because of clipping or tweaking (though that can happen) but by choosing plants carefully for their structure in all points of their lifecycle.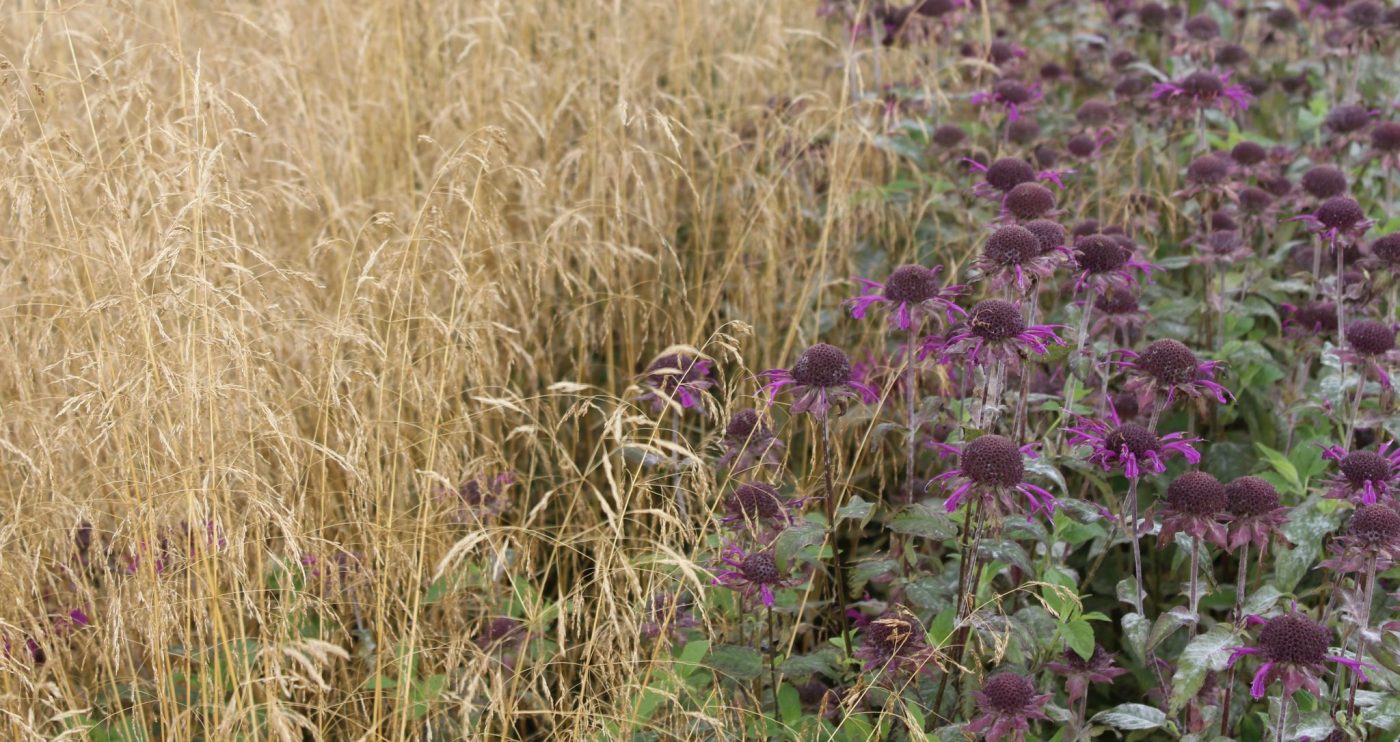 Those shades of gold and brown are among my favourite colour combinations. Often associated with autumn in gardens, these colours actually start appearing from early summer in the wild, as can be seen here with Allium seed heads among others. Designing a garden from the colours of plants when dead in winter and working backwards, creates quite a remarkable and soft design.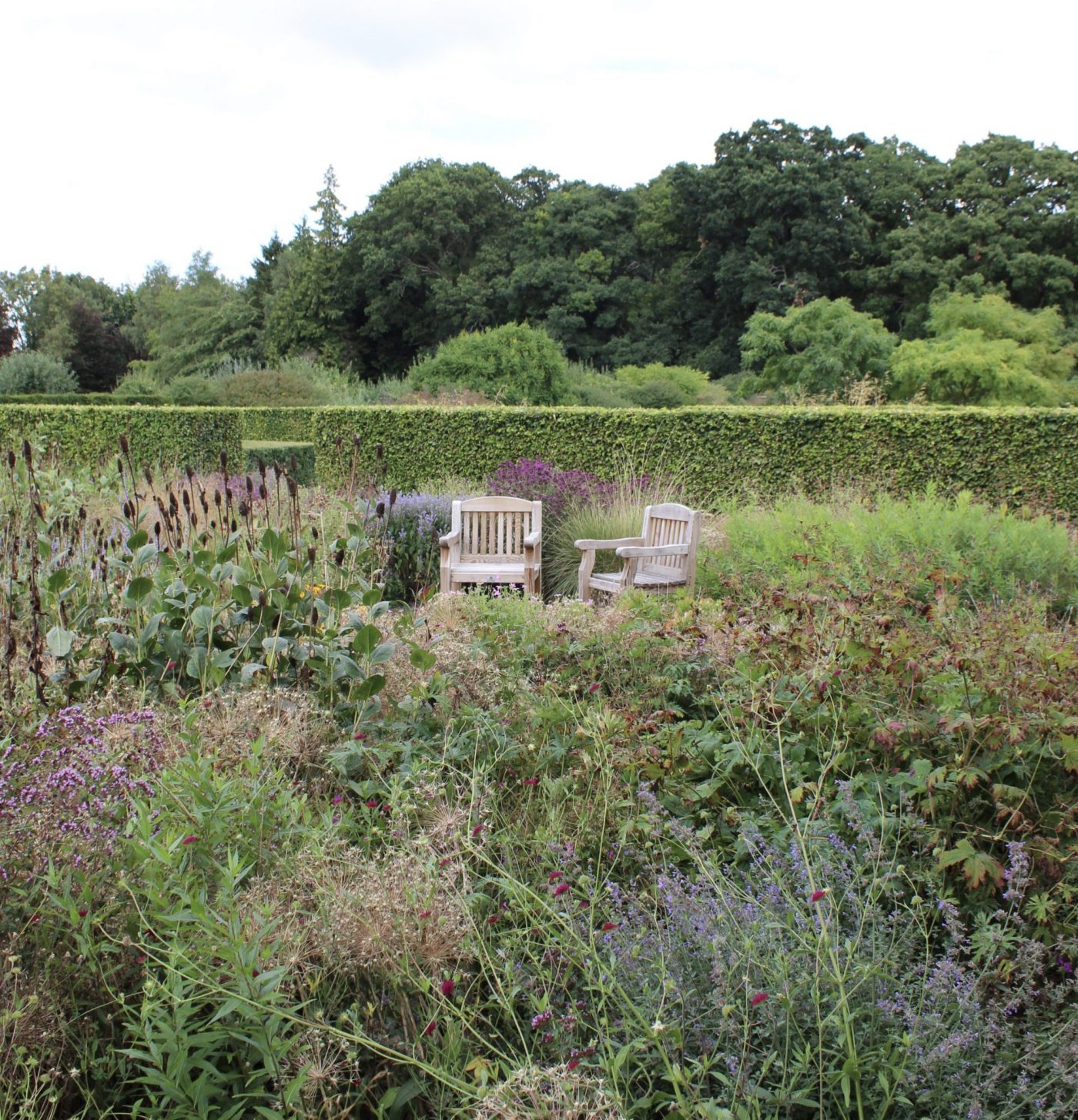 The meadow itself – the main event – is on a relatively small scale. Anyone with a small space will do well visiting for ideas. Simple wooden seats are situated in the middle of four corners of the meadow creating a sense of privacy when you sit in them, your eye level then below the level of perennials.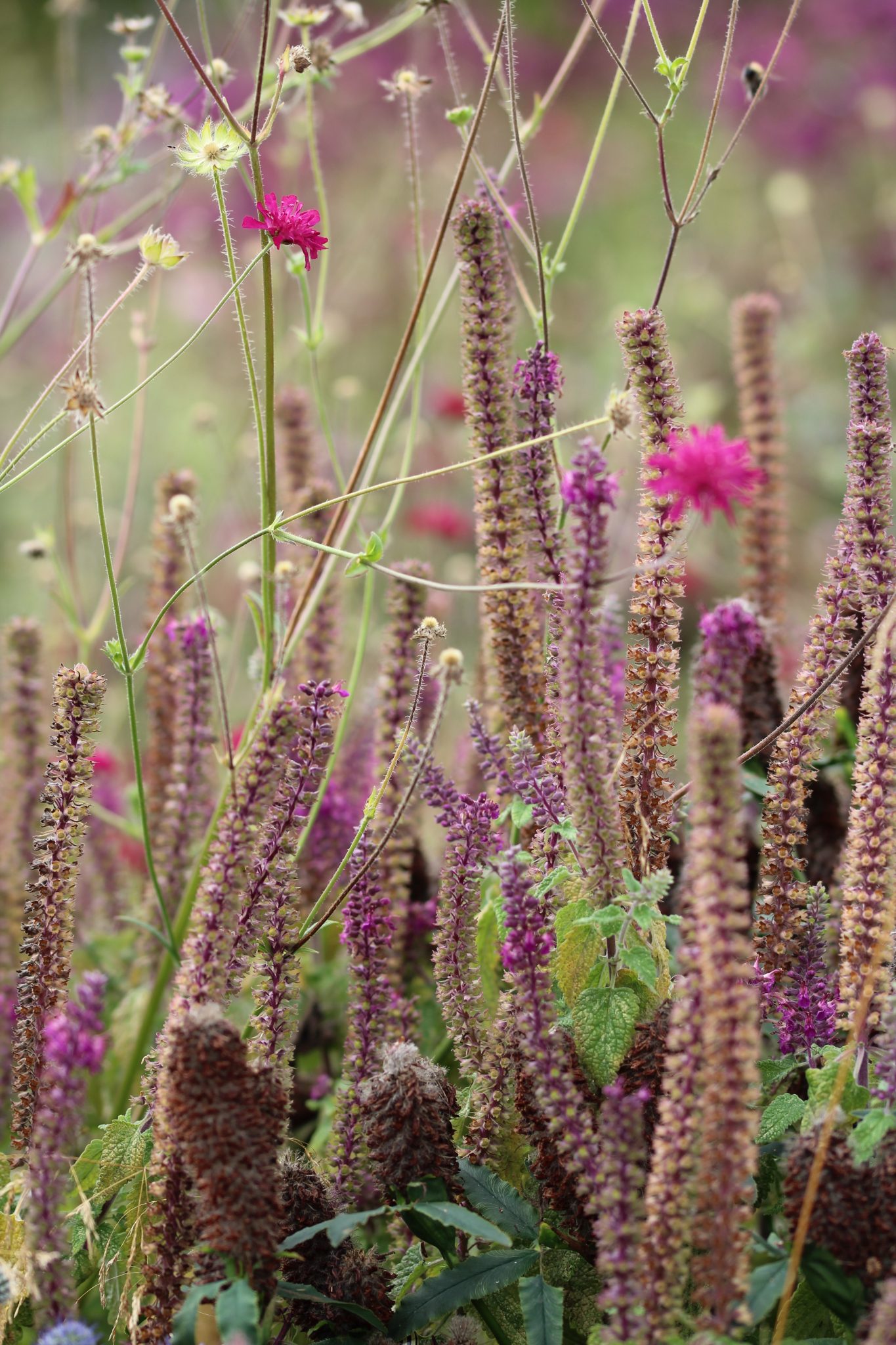 And as for the perennials themselves, stunning of course. So many plants here you don't often see in gardens or certainly not in combinations like this. Over lunch Annie and I were discussing this point and the fact the new perennial movement and naturalistic style of design has been around for a while, popular among gardening circles but still feels new among the wider public. I wonder if this is because although low maintenance it requires a deep knowledge of each plant initially, or if it simply takes time for people to shift embedded opinions of what gardens actually are.
My overall impression of Scampston Hall's walled garden was of a garden from and for the future. Its spaces felt like a true reimagining of what a garden could and should be. My longtime readers will know I hate stereotypes and rules: that feeling a garden "should be a particular way." Nothing about Scampston is ordinary.
To round off a wonderful visit, Annie also showed me her newly planted garden that she's working on and adapting each year. I was utterly delighted to find beautiful flowers and a view of the monolithic Maltings Mill across cornfields. I'll confess to being excited by Annie and her husband Ziggy's home and garden. It has a very special and modern quality I can't wait to see evolve.
In addition to all of this modern excitement, of great interest are Scampston's historic gardens and house. Looking out at the grounds they are unmistakably Capability Brown. Something to be explored in more detail one day.