One of the most enjoyable days for me this year was visiting my friend Philip Oostenbrink, a fellow tropical and rare plant nut, in Kent. This was mid-October when leaves were falling from trees and gardens had finished for the year… Except they hadn't. Not if like Philip and me you plan and plant for that time of year. Many tropical plants come into their own from the second half of summer all the way until the first frosts (given the state of the climate, for some areas this can now be as late as November). 
Tropical gardens transform the look and feel of a place like few other styles of garden. On those rare sunny Autumn days, with the right plants, you can still pretend it's summer or indeed, that you're deep in a sub-tropical rainforest. Even when, like me, you may be in Zone 2 of the London metropolis.
On my latest visit to Kent, Philip showed me his private garden (open for the first time on the NGS in 2018), around Canterbury Cathedral gardens where he is head gardener, as well as the home of Louise Dowle and Steven Edney, plus the Salutation garden where Steven is head gardener.
Louise, Steven and Philip are among the UK's leading plantspeople with an obvious love of the exotic. I was so blown away by what I saw. This is cutting-edge, experimental exotica. Below are just 10 photos of inspirational elements from their incredible gardens, all open at various points next year – do go!
1) Finest of foliage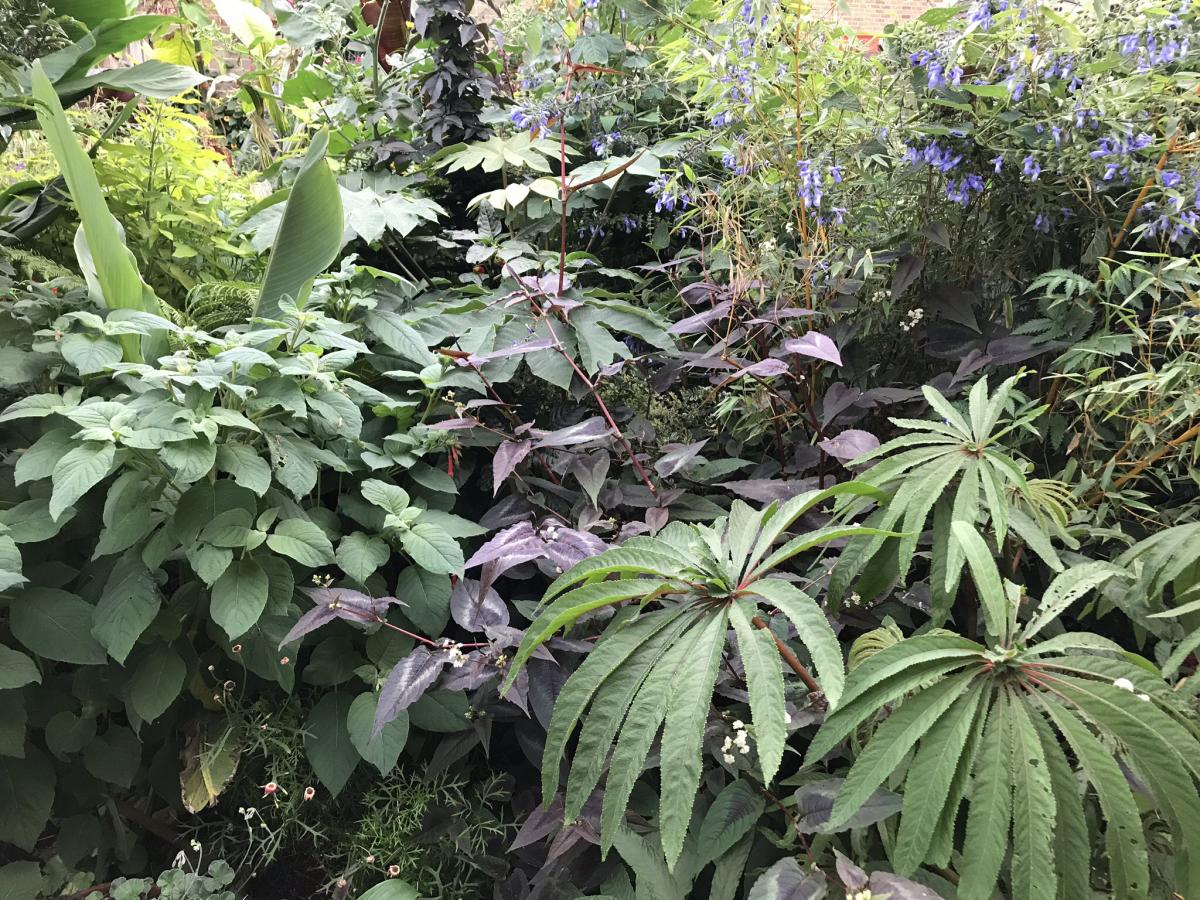 This is the main view of Philip's small suburban garden (though he tells me he's changing it around a bit next year). There is so much going on that it's easy to overlook the many different plants in this photo. I personally love the Begonia luxurians' compound palmate leaves, echoed in the palmate leaves of the Tetrapanax papyrifera 'Rex', both sandwiching the purple Persicaria 'Red Dragon'.
2) Floating flowers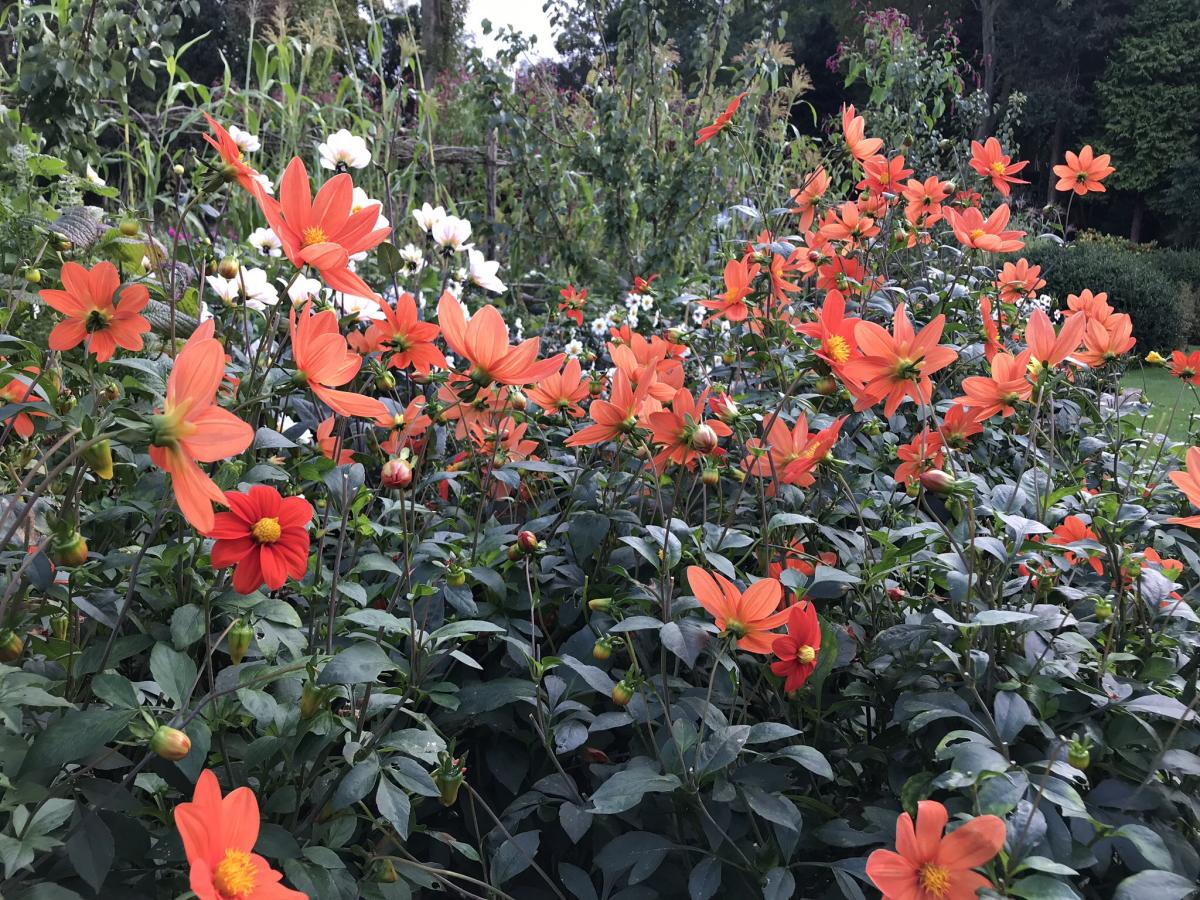 Steven Edney, the head gardener of The Salutation garden and hotel in Ash is an even bigger Dahlia fan than me (I know!) Steven has been breeding dahlias, with some unusual results. I especially like some of his very open singles with long flower stems holding them above the plant like a cloud of butterflies or flock of birds. I can't stop thinking about them.
3) Big unusual leaves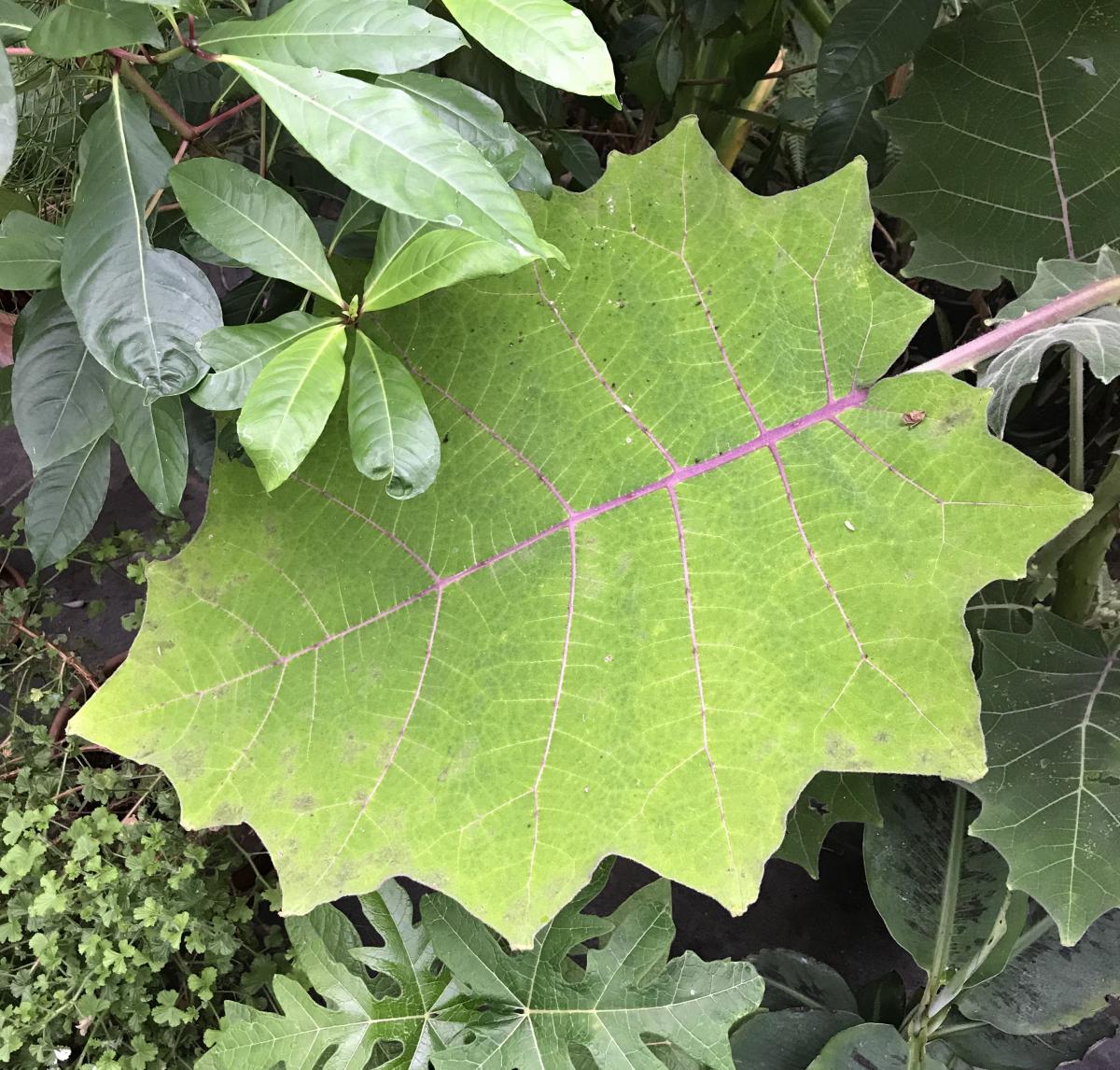 One of the things I love about exotic gardens is that they tend to also be foliage gardens by default. There's nothing more exciting than seeing unusually shaped leaves, especially when they are huge. This Solanum quitoense leaf must have been at least two feet long.
4) Jungle enclosure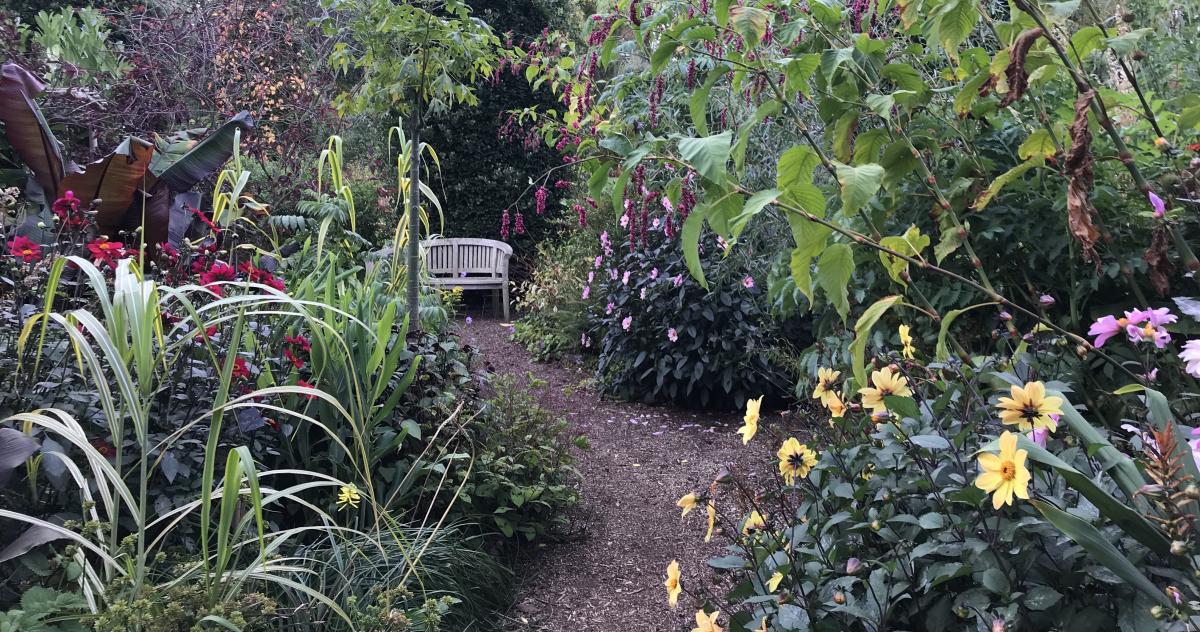 The Salutation has a new tropical garden with a set of winding paths and seats that feel well enclosed by plants. One of the strong benefits of exotic gardens is that often the plants grow vigorously from the first year, giving height and bulk almost instantly.
5) Overflowing borders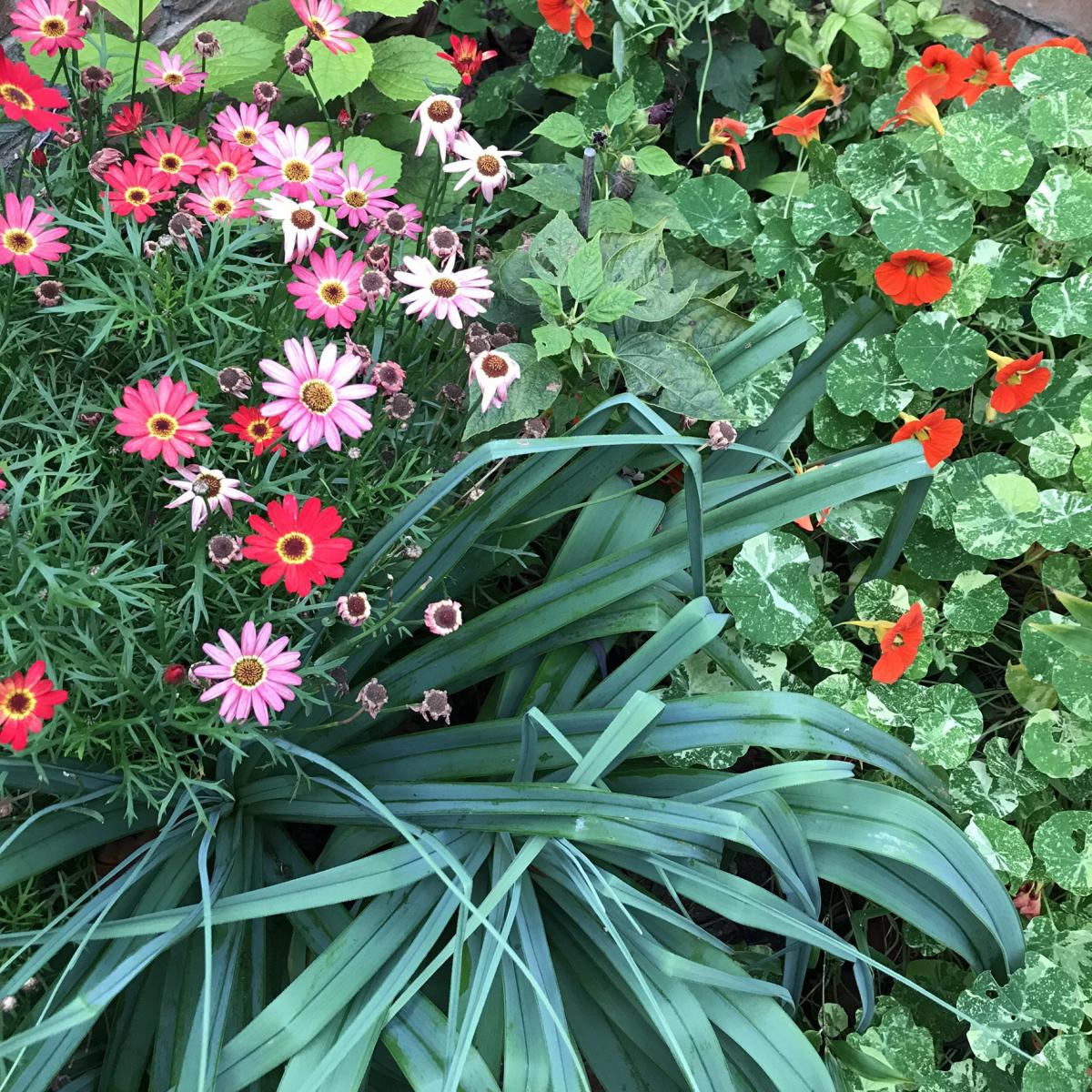 Back in Philip's garden and this combination of glaucous strappy leaves alongside the Nasturtium and other flowers is quite amazing. Philip is a master of colour, form and – to me one of the most important skills – a lack of visible soil. He's very modest about it but the colour palette throughout this small space is unique and I absolutely love it.
6) Think again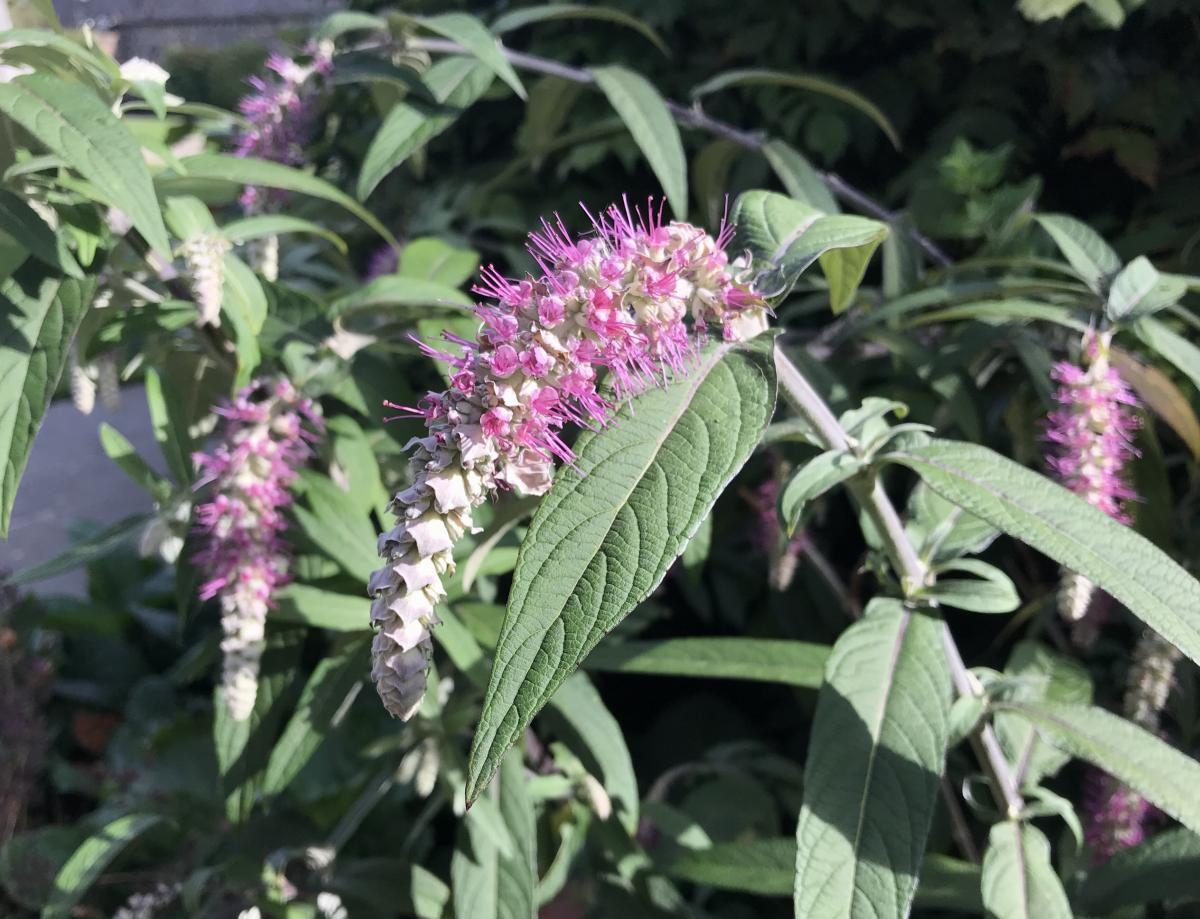 When someone can change what you thought you knew about a common plant it's quite something. Here, Philip has planted Rostrinucula dependens, a form of Buddleia, in Canterbury Cathedral's memorial garden. I was caught off guard by its very late flowering, but also by those tiny beads of strong pink shining through the silver sepals on a weeping flowerhead and silvery leaves.
7) Using the colour wheel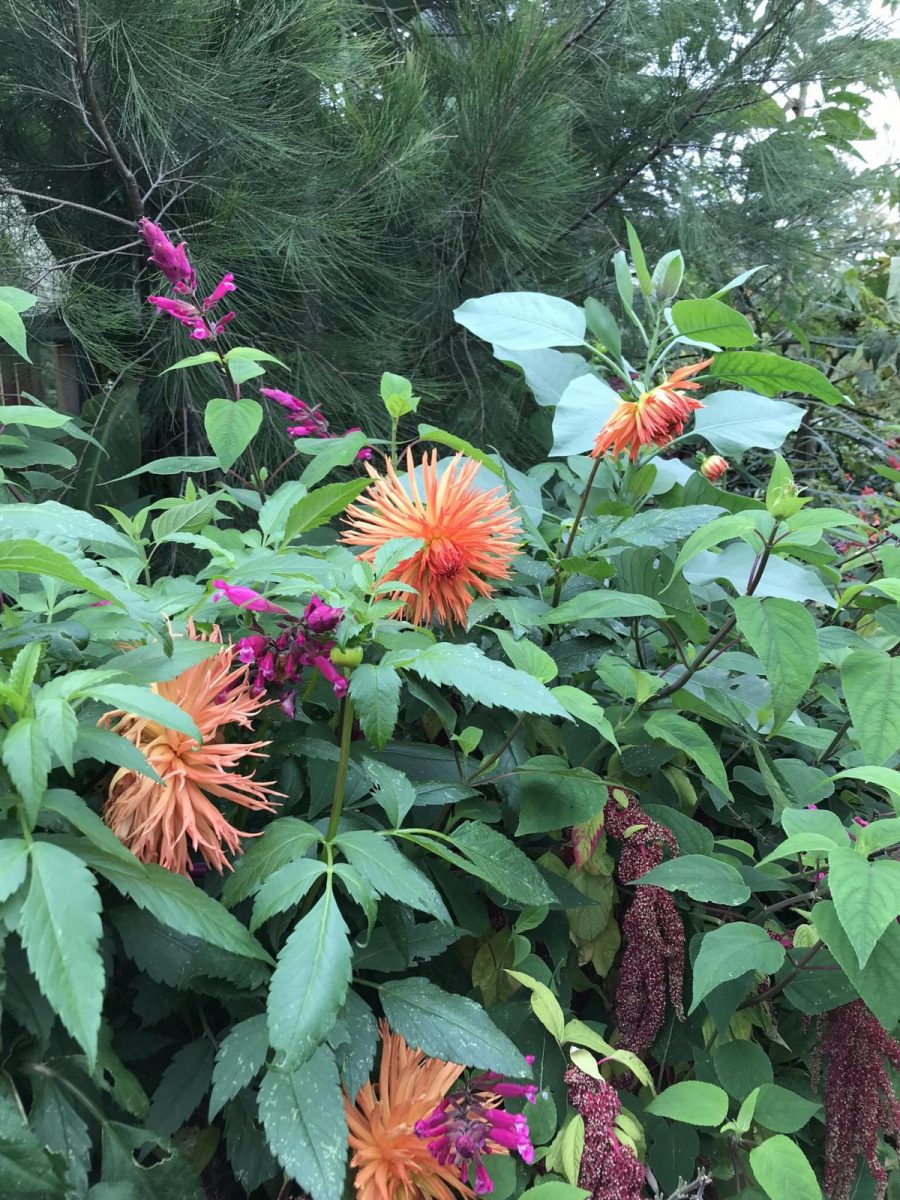 Louise Dowle is a highly experienced and talented gardener, working across private gardens in Kent. Her small garden is a collection of curiosities towering over you. I especially loved the colour combos of tangerine and fuchsia against strong greens. On the note of Dahlias, I do wonder if their resurgence in popularity is down to the fact they work so well in exotic gardens.
8) Cannalicious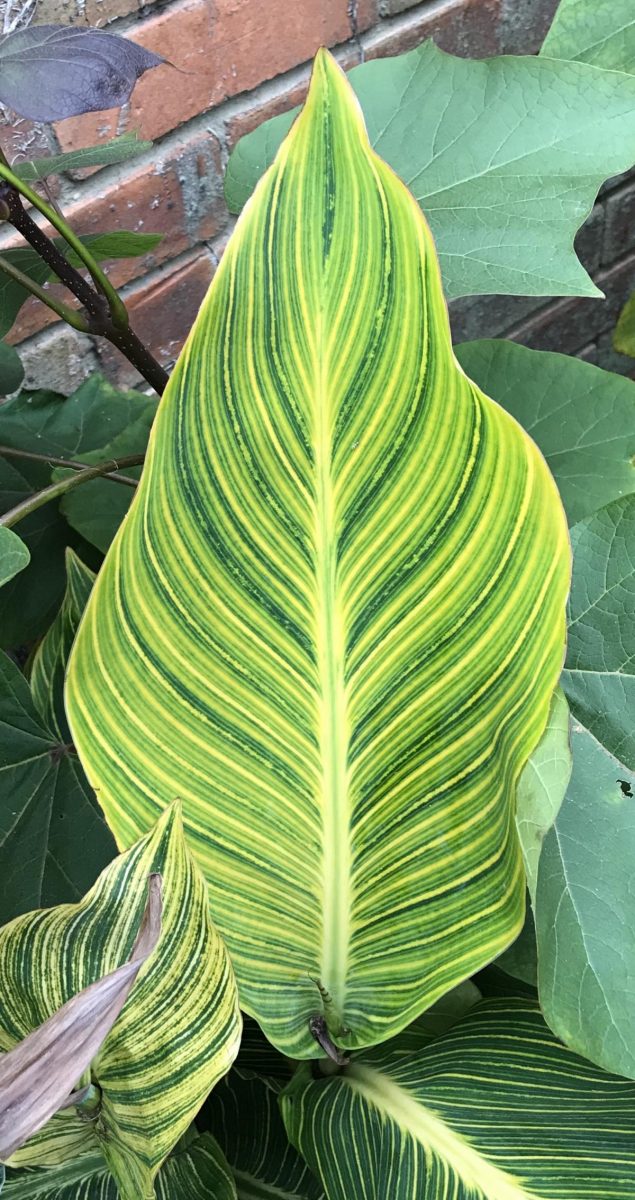 Cannas are a bit of a 'love it or hate it' plant, but like all plants that fall into this category, I would challenge the haters to look again and experiment to see if they can fit in your garden because there is a large selection available. Canna 'Pretoria' above in Philip's garden has a real statement leaf.
9) Frothing waves of colour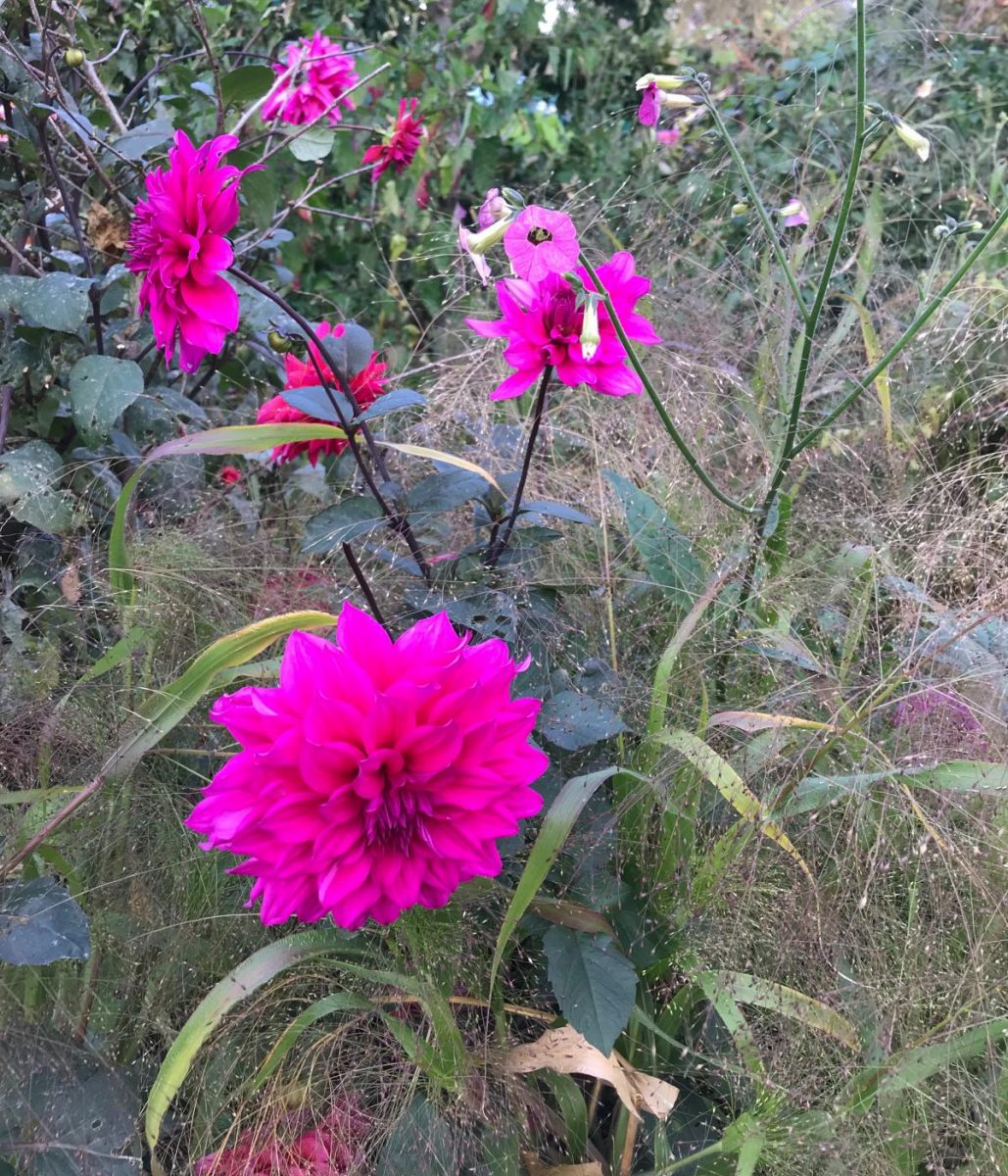 I am in love with everything going on in this part of the Salutation garden. Panicum elegans 'Frosted Explosion' is a grass I've grown with Dahlias myself and it just works having that transparent fuzz as a backdrop to clean, bold flowers.
10) Knotweeds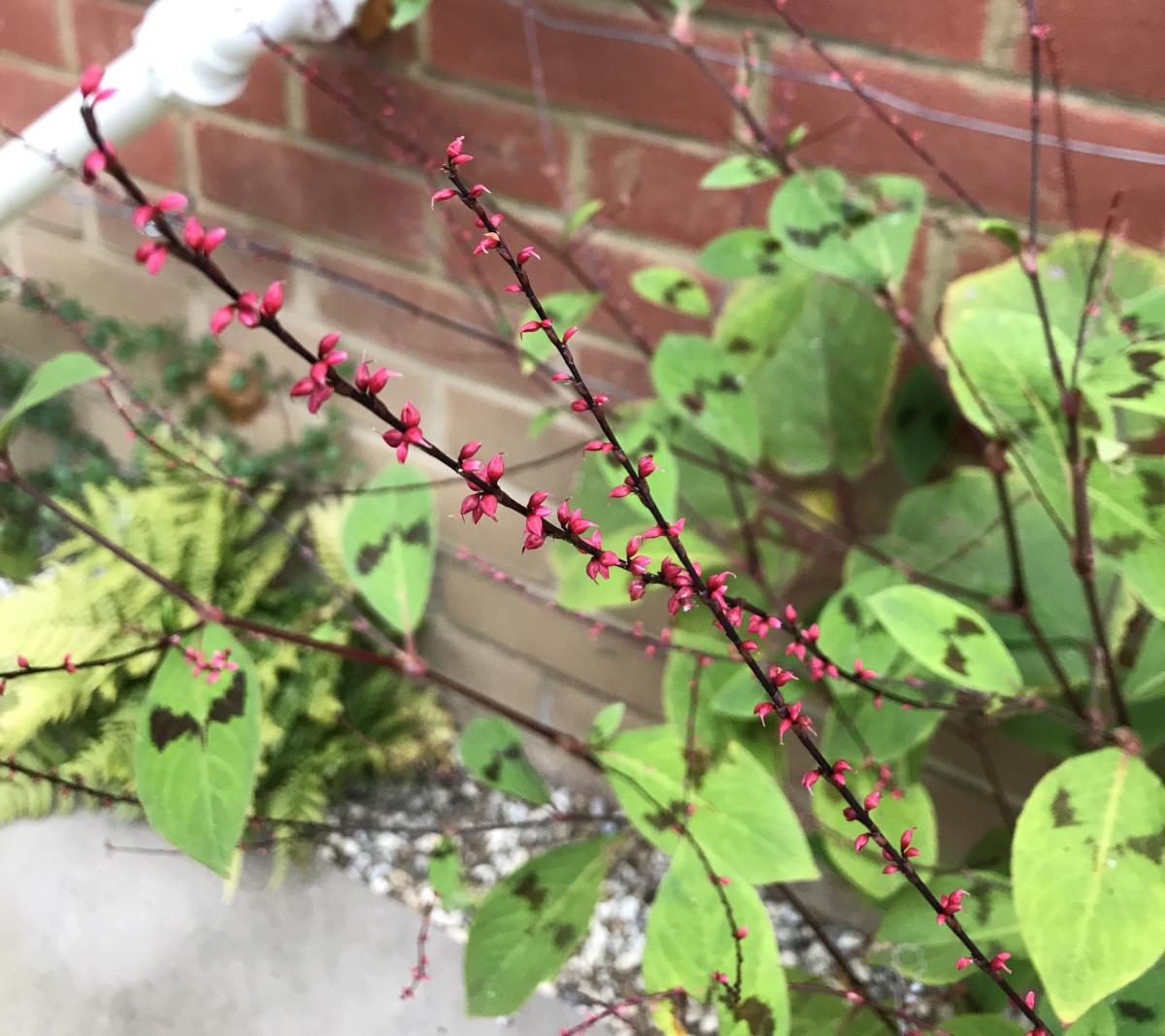 Don't panic, we're not talking about the invasive kind. In recent years I've been growing more Persicaria myself and I noticed in Philip, Steven and Louise's gardens that they had LOADS of them everywhere. Steven pointed out that they're great plants and that he couldn't understand why people don't grow them more. Judging by their collections, I agree. The one above is a wonderful little delicate Persicaria in Louise's garden with interesting stretched racemes of flowers (Louise apparently is the Persicaria germination queen, something easy to believe given the numbers of them on show).
Visit all of these gardens in 2018… 
These are just a small number of plants from four incredible gardens located near each other, making it an unmissable weekend break. Canterbury Cathedral as well as Philip and Louise's personal gardens – in the village of Ash – are opening on the NGS to raise money for charity in 2018 (the Cathedral is of course open to the public year round). The Salutation, in Sandwich, run by Steven is a public garden also open most of the year. All three people are as amazing as their plants, adding up to make this the hottest ticket in the crazy rollercoaster ride that is the horticultural calendar next year. I'll see you back at the front of the queue!