Is it just me or are there fewer yellow dahlias at the National Dahlia Society Annual Show this year?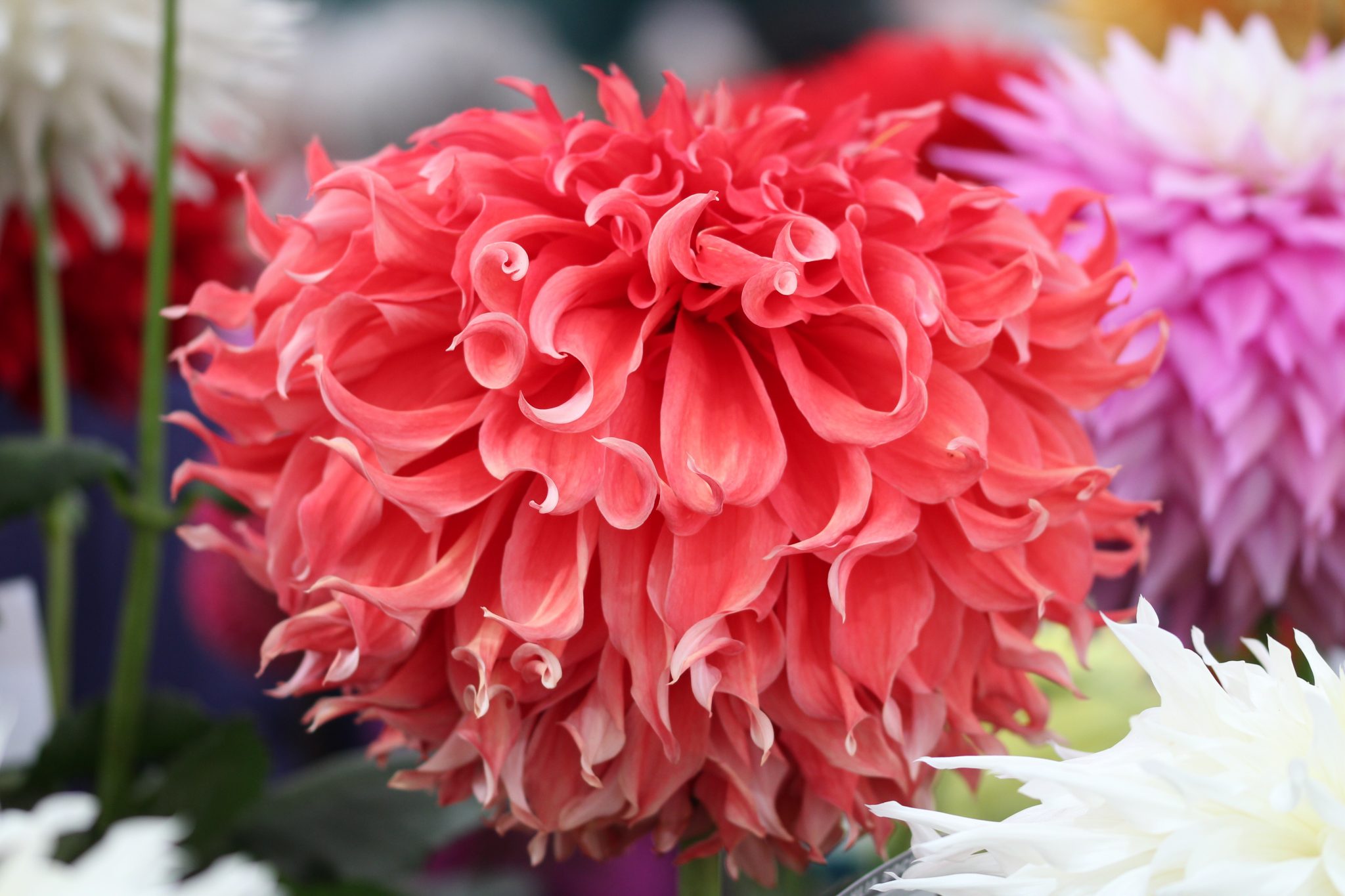 "Bryn Terfel" (above) was my favourite in the giant decorative dahlia category. Utterly ridiculous with a beautiful colour and shape.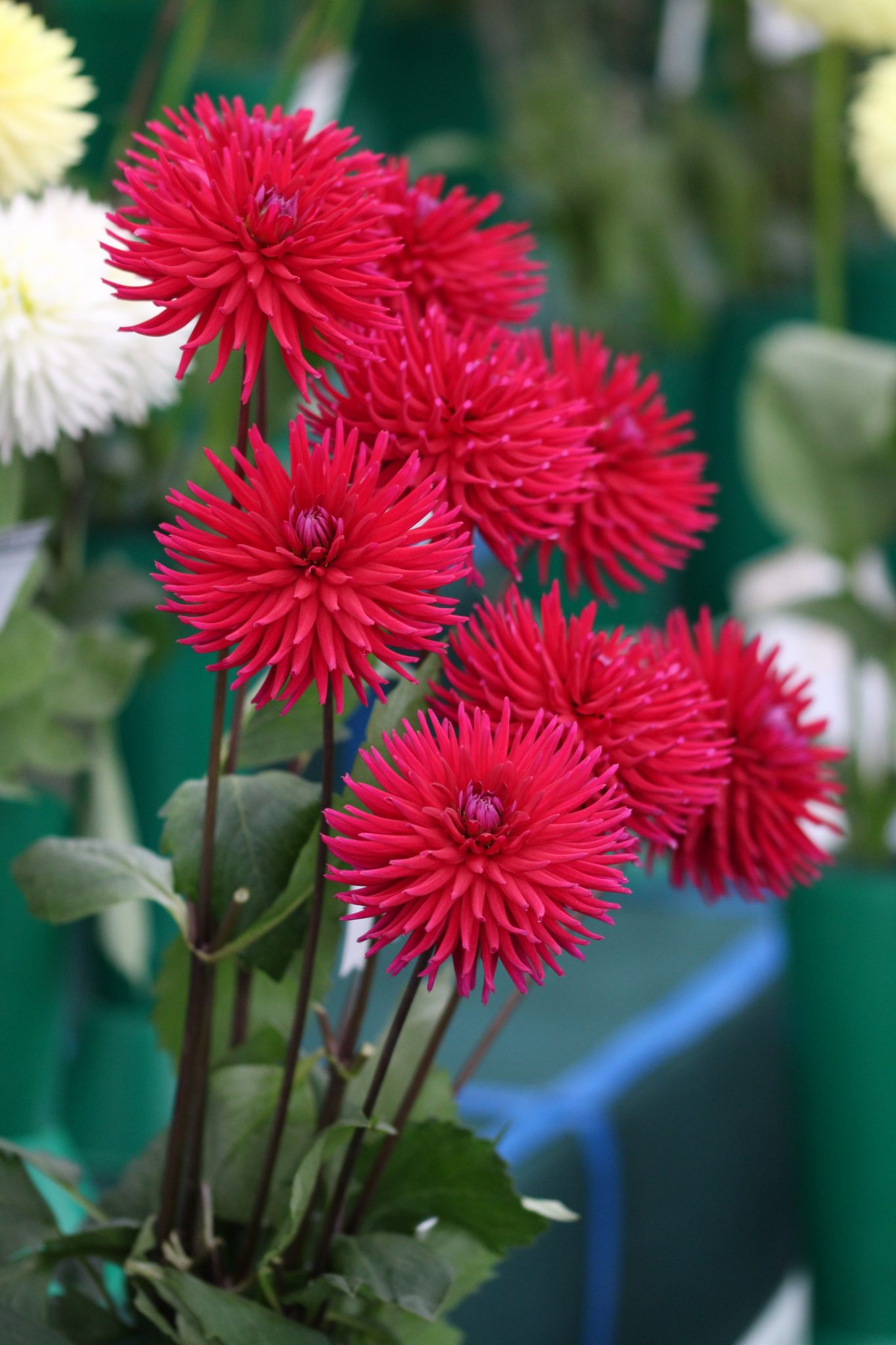 Dahlia shows look for strong stems and perfect flower heads which is why the cultivars are generally different to the looser forms found in gardens.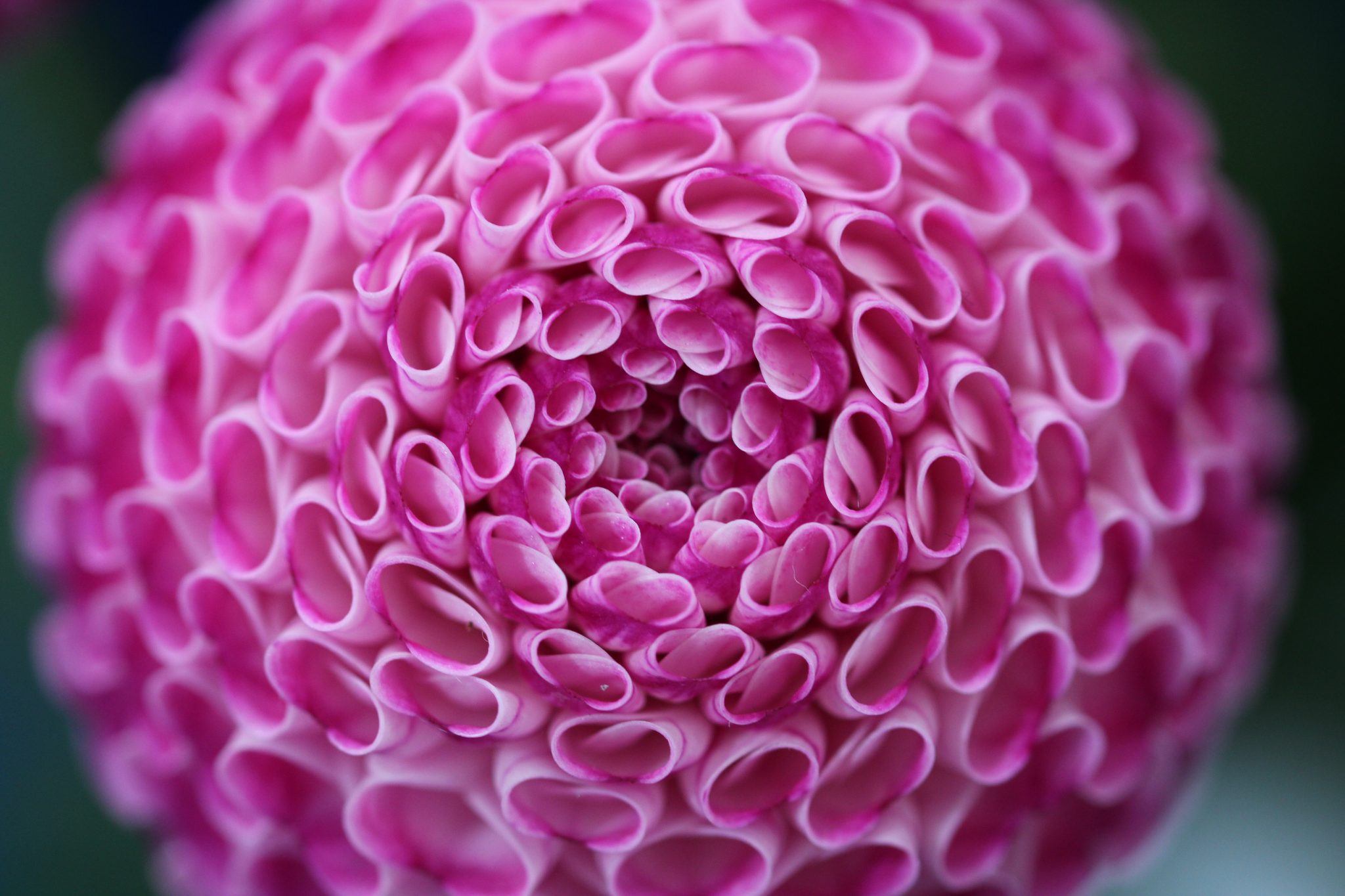 Judges look for perfect centres to the flowers making sure on doubles that you have good tight petals.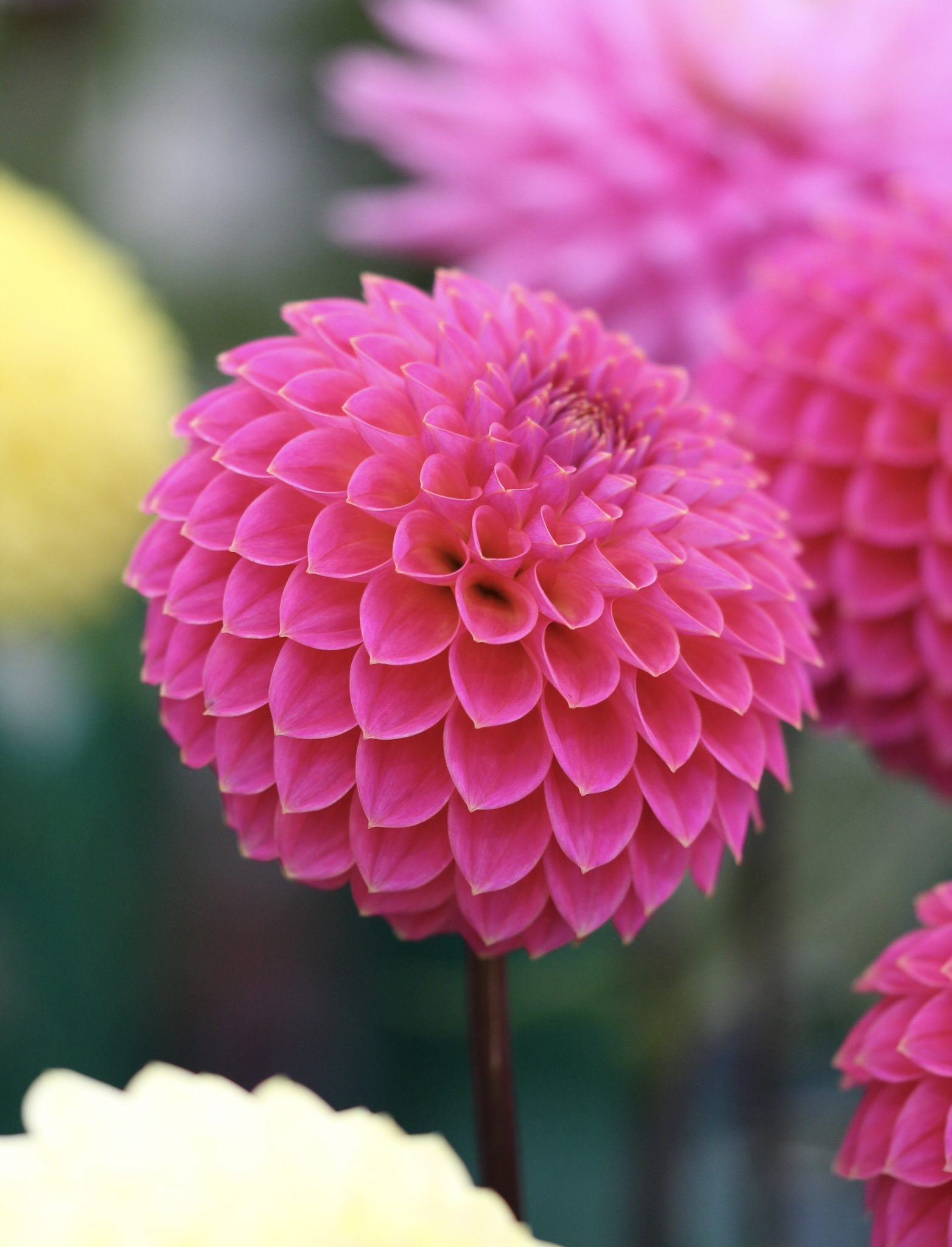 Angle of the flower on the stem is also critical, as is petals being tight up to the stem. Particularly on ball types (above) no sepals should be seen at all.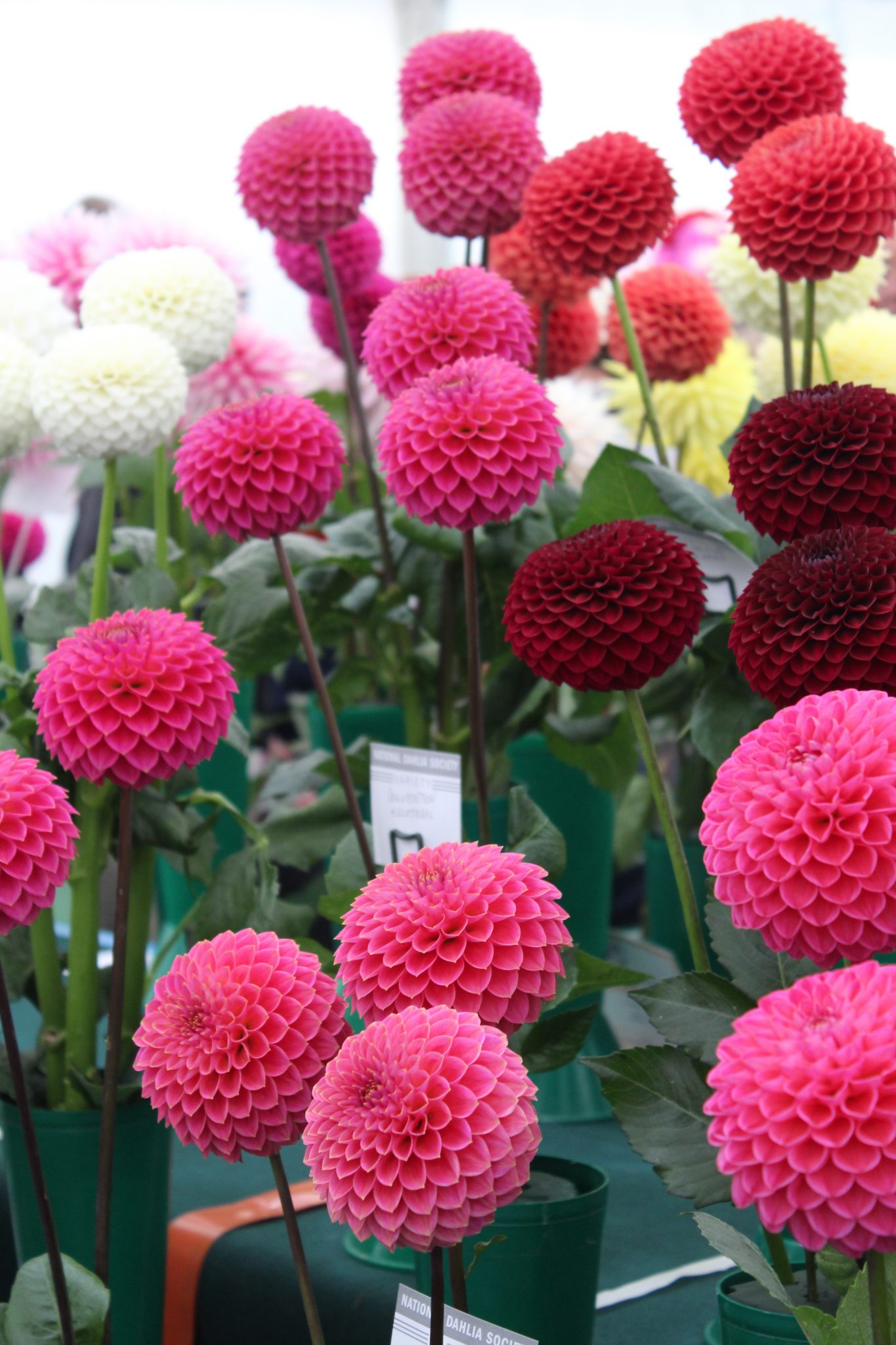 In group displays of the same cultivar, symmetry is essential. The more symmetrical the better.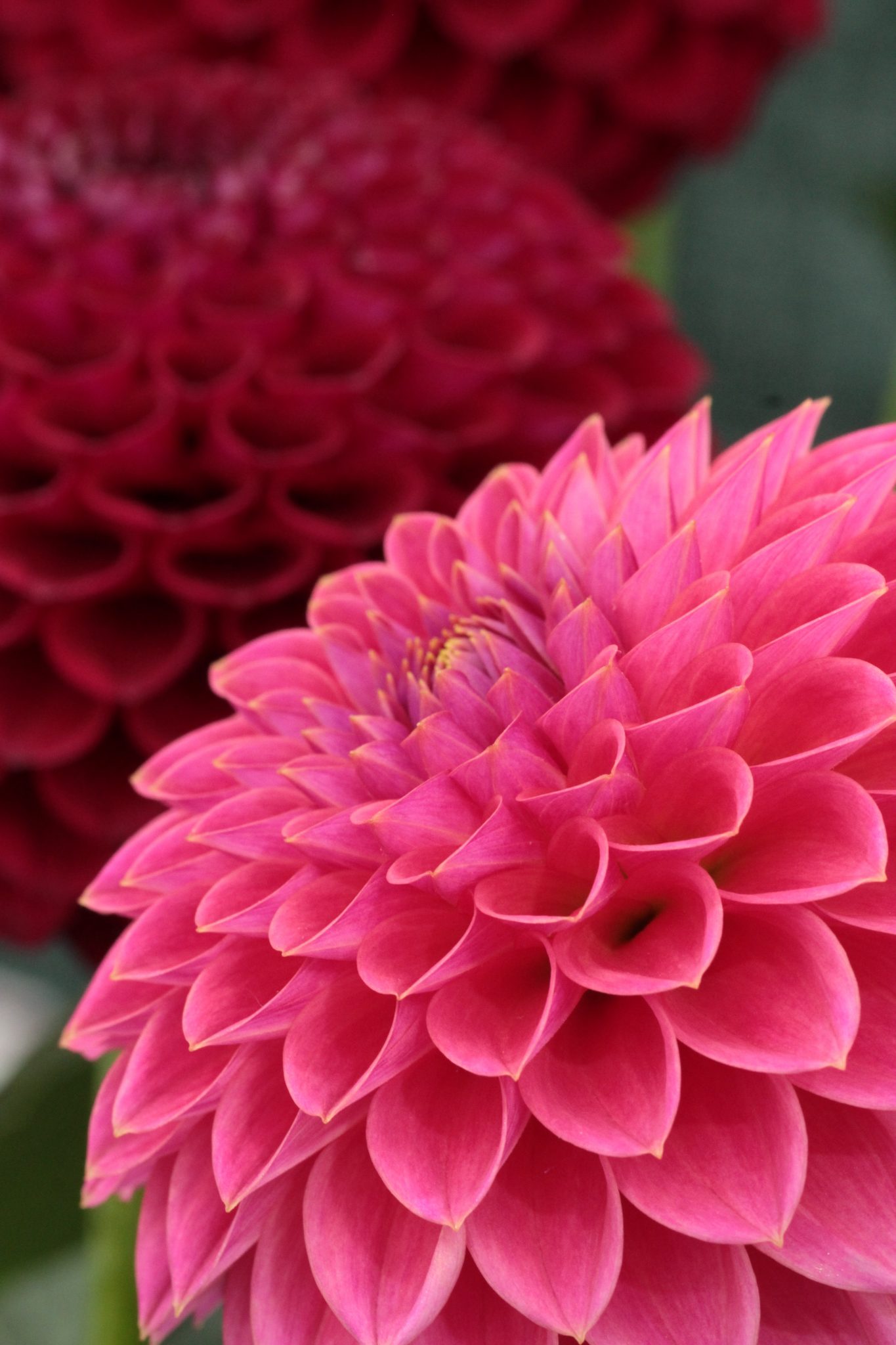 Size for the category is key, too big or too small for the category and you lose points.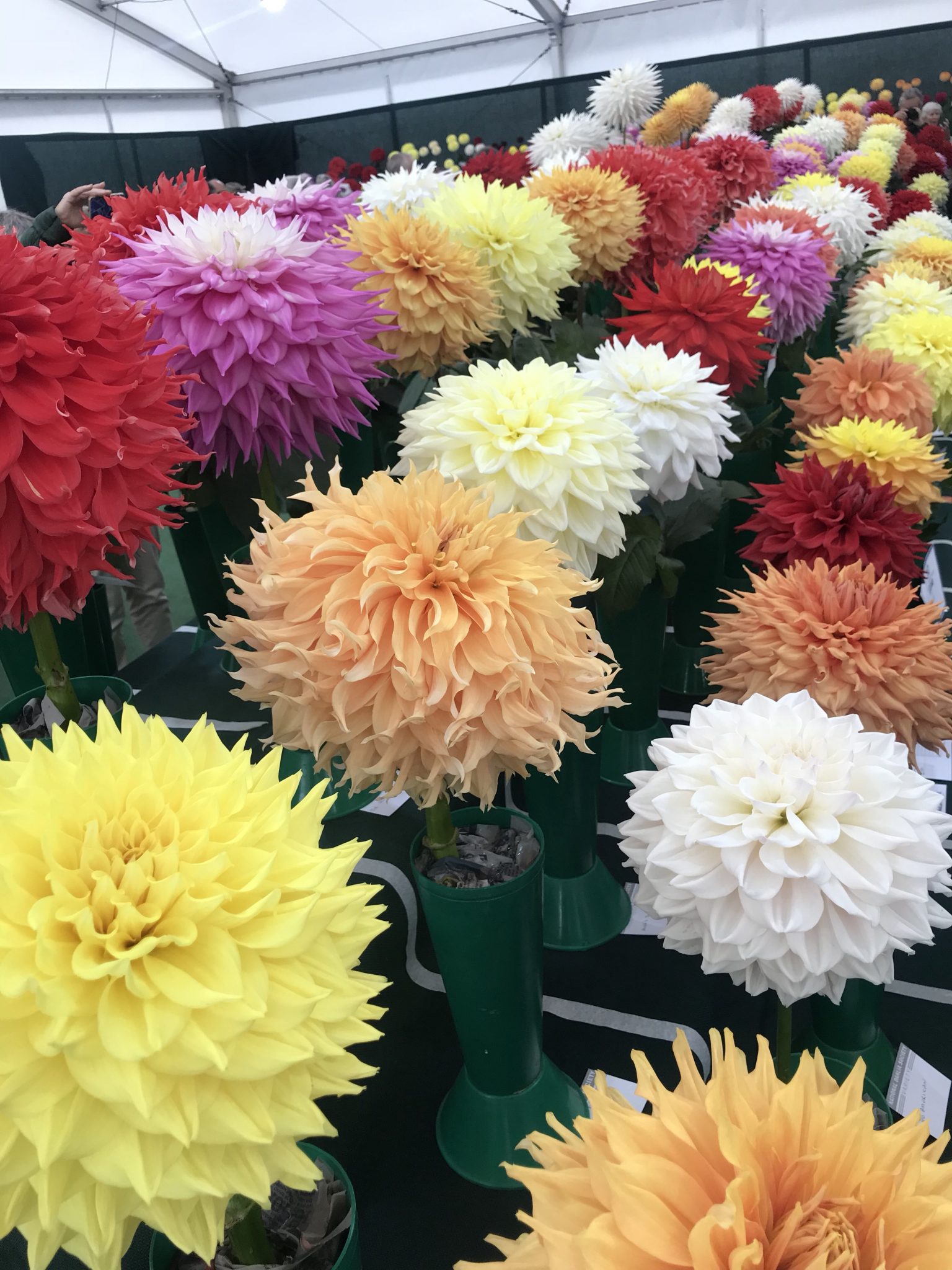 Though ultimately, the condition of the flower is one of the top ways to win a first.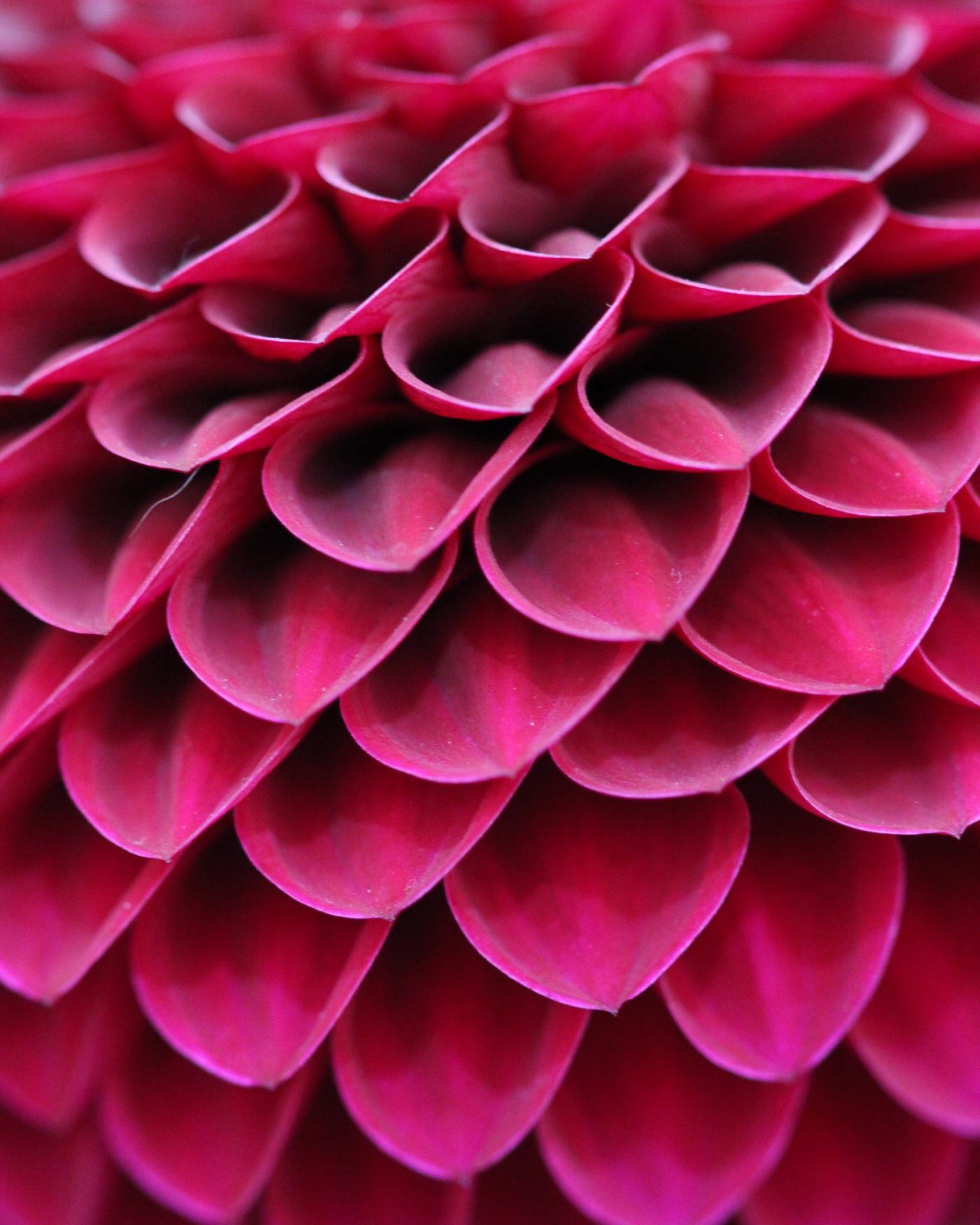 Well done again to everyone who entered and judged. Prizes all deserved and a stunning display.