This week Apple reopened its flagship London store on Regent Street after months of renovations to reveal the focal point as none other than indoor pot plants on a gargantuan scale. An indoor avenue of twelve Ficus maclellandii 'Alii'.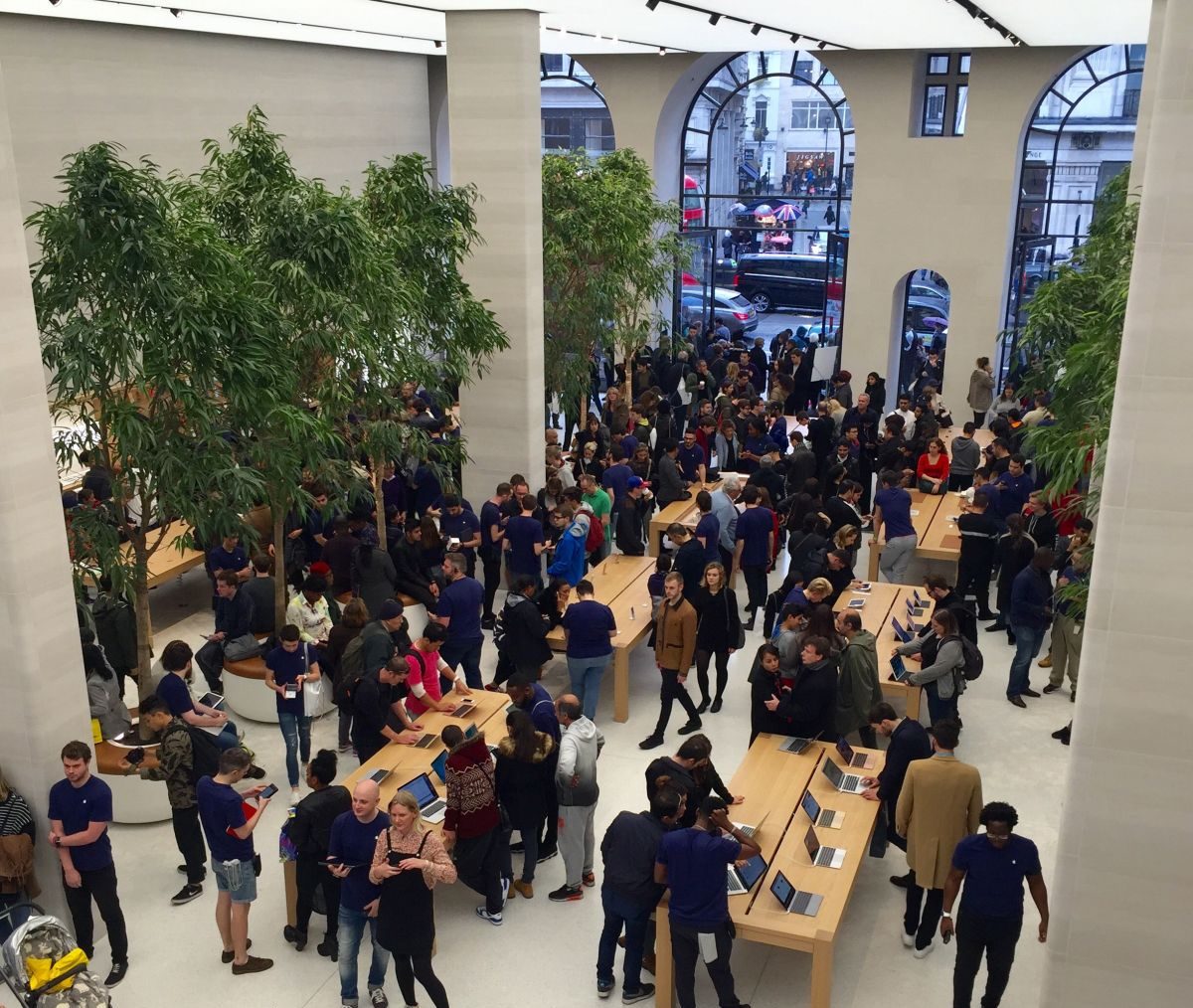 You can't have missed that plants are leading this year's biggest fashion trend. "Green is the new black" etcetera etcetera. Every fashion house is filled with clothes adorned with leaves and flowers, and house plants have made a huge comeback in the trendiest places across London. Apple is the latest to join the botanical bandwagon.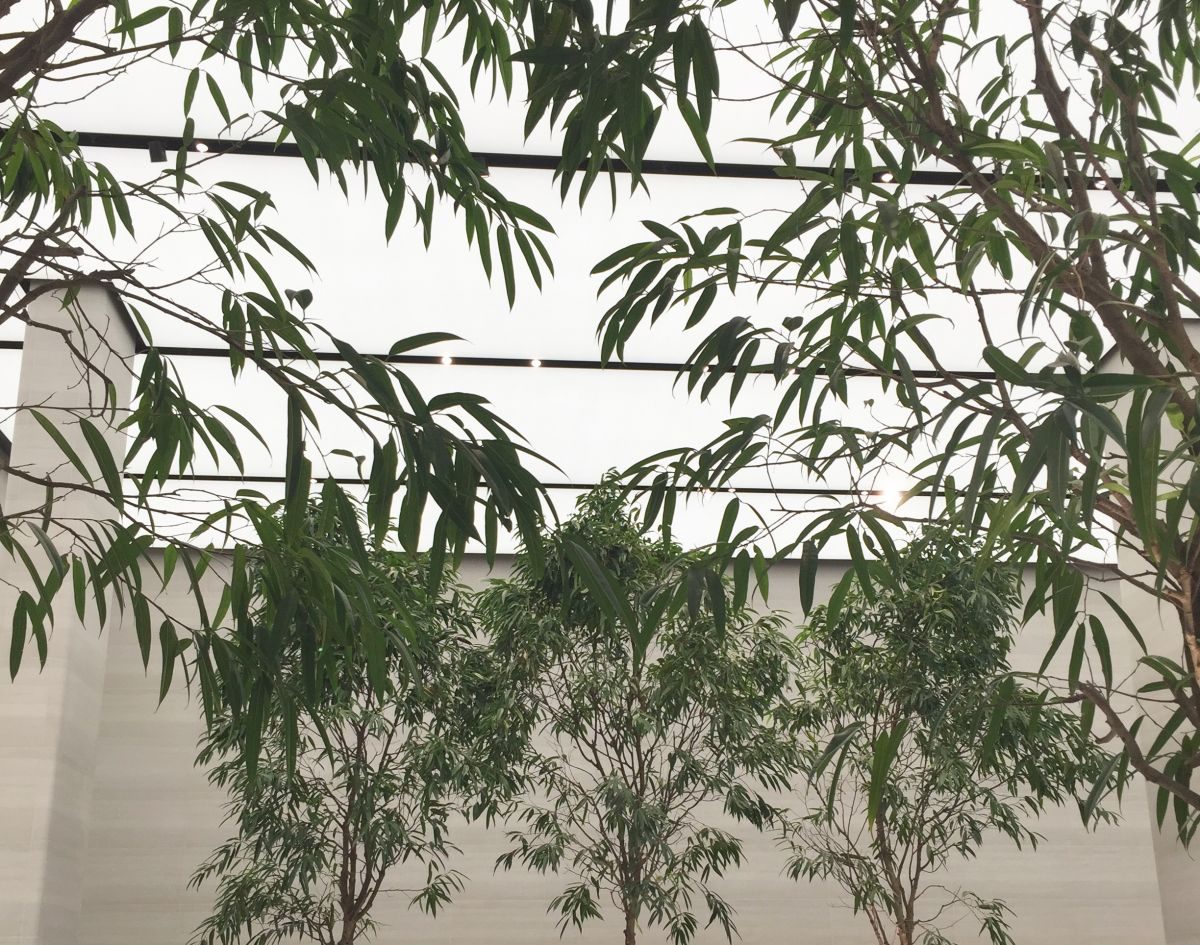 What interests me about this move by Apple – beyond the fact plants are centre stage and that these trees are huge – is that they are very naturalistic. There are no twisted or braided stems here. These are huge five metre trees grown as they do naturally. It's a sign of tastes steering towards nature appreciated in its raw form.
Apple have also added a couple of fern walls which look great, if a little worn from visitors picking at them already.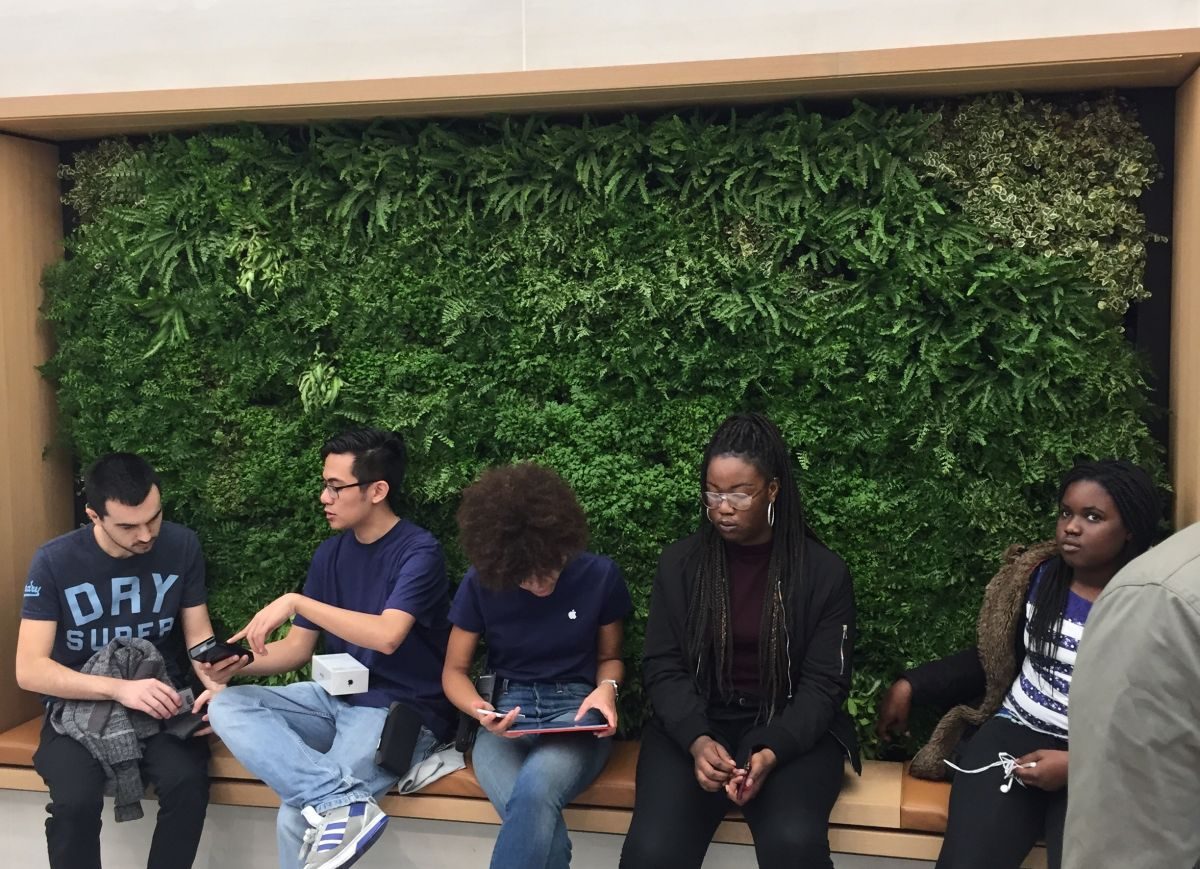 Chris and I were particularly excited about all of this because not only do we have our own fern wall of course, but we also have our own Apple iTree. Here's our mini Ficus (binnendijikii?) 'Amstel King':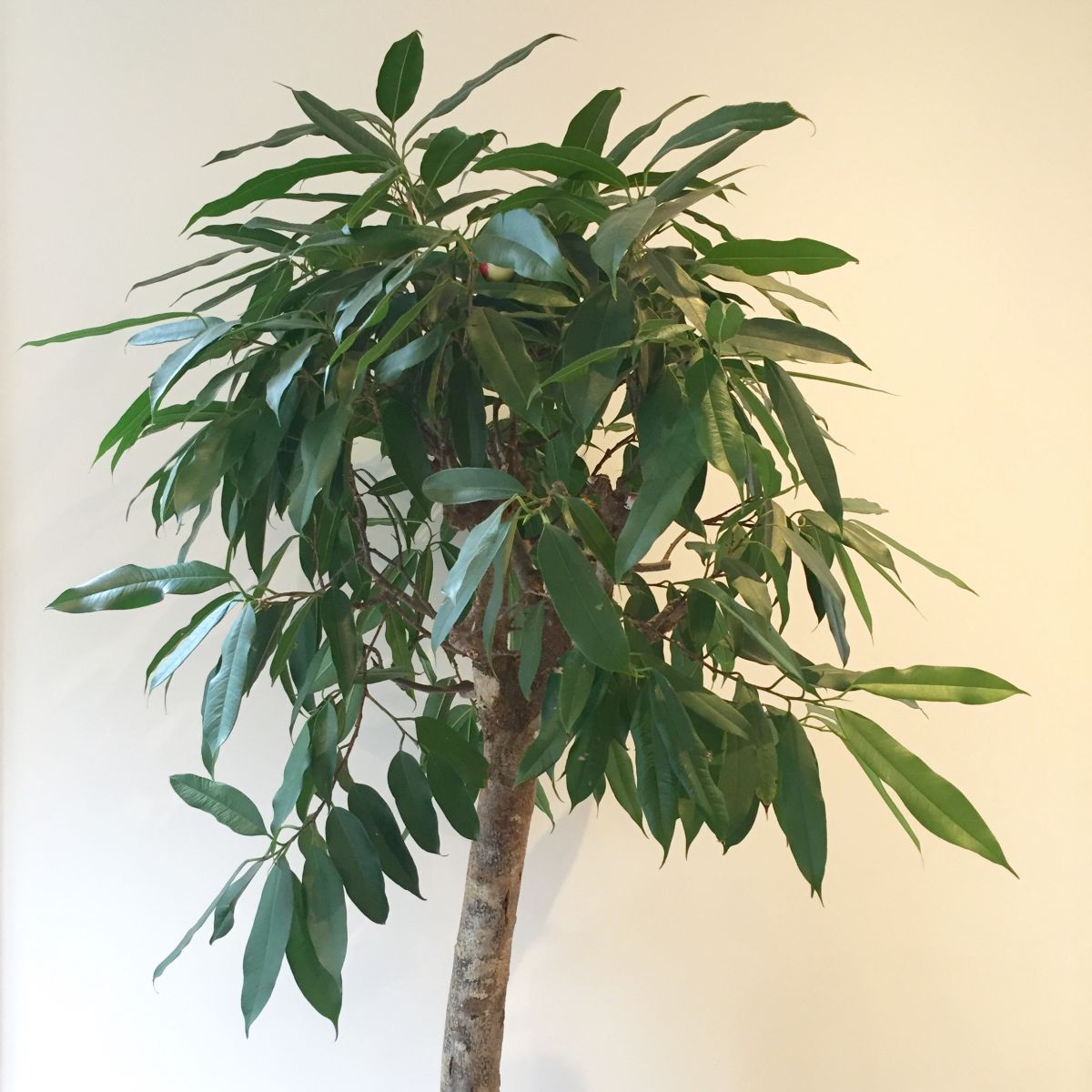 As a self-confessed Apple fan, Chris is over-the-moon because not only are we apparently bang on trend, we can also pretend that we now live in an Apple store. A dream I suspect Chris has long harboured.
What's in a name? I'm a bit confused by sources online about the species of these trees. 'Alii' and 'Amstel King' are both cultivar names, and they're all definitely Ficus. However nowhere, even the RHS, seem entirely sure about the correct species of either. They appear to be either Ficus binnendijikii or Ficus maclellandii. If anyone can confirm I'd be very grateful.