Exciting news! My little blog has only gone and won an award. A real one! LOOK:

I'm very honoured to have been given the Blog of the Year 2017 award by the judges at the Garden Media Guild (GMG), the trade organisation for garden publications, books and TV shows. I was sitting with the lovely people at Westland Horticulture on their table. It felt a true privilege to attend the awards with so many of those responsible for the gardening media I love.
The blog of the year award was one of the first to be announced by designer Ann-Marie Powell. I admire all of the other finalists so much it was great to see them on screen too.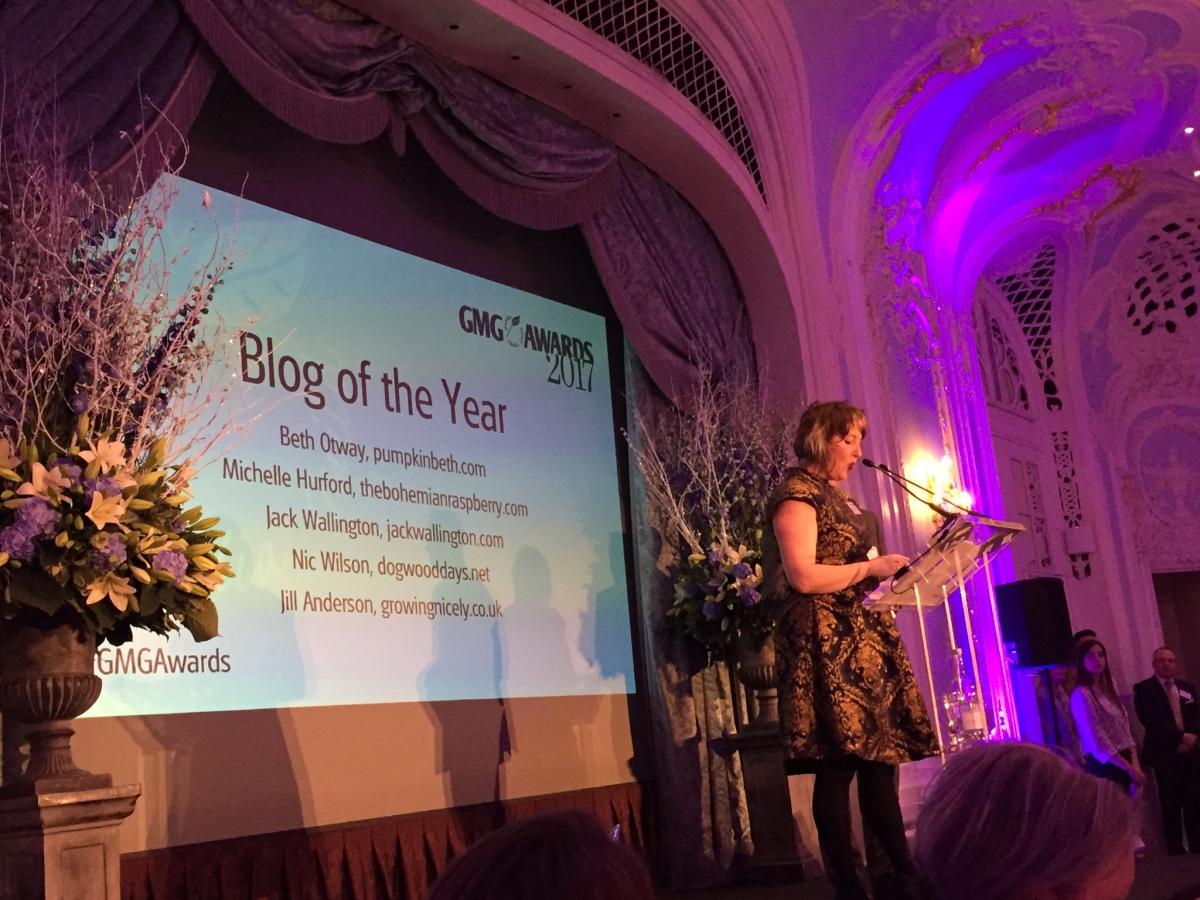 But don't worry, the fame didn't go to my head. Instead of breezily striding up past the likes of Roy Lancaster and Carol Klein to collect my award, I did of course make sure I totally embarrassed myself in front of them when my name was read out – welling up and then stumbling through the audience before being told to hurry up. But eventually I made it…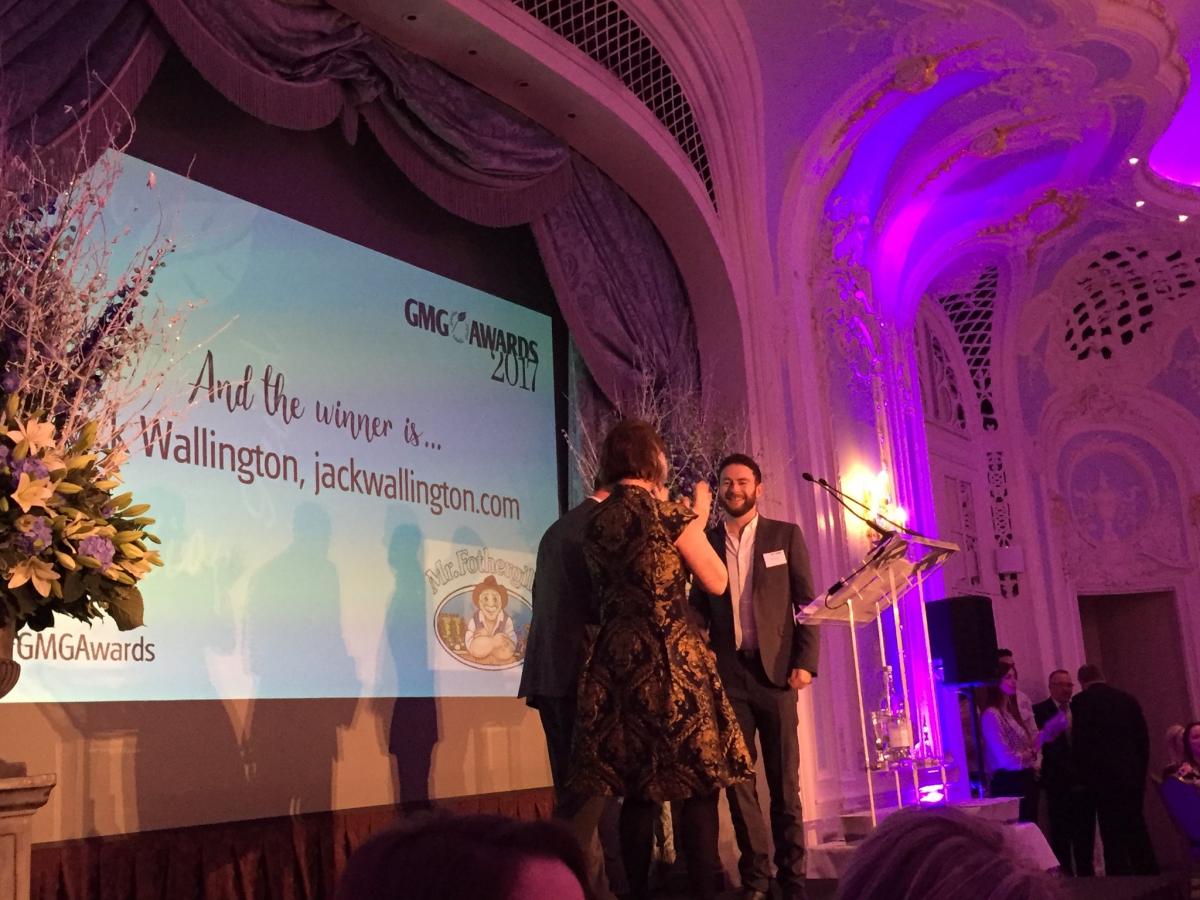 Over lunch I was lucky to be on a table with Phil Clayton, features editor from RHS' The Garden magazine, author Val Bradley and presenter Rachel de Thame. I give full blame credit to Rachel for sparking my Dahlia obsession, which you can read about in this article from 2014. Val took this photo of Rachel and I after I'd come back down to earth: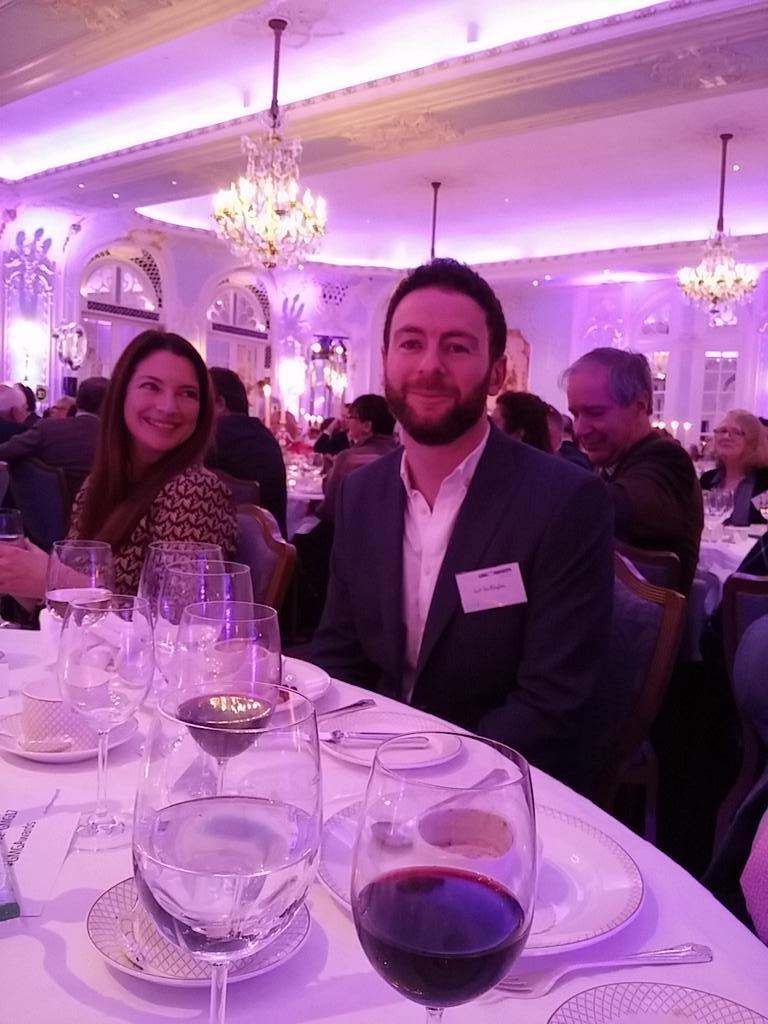 Having written JackWallington.com since 2013, this means a lot to me personally – for once I can't actually explain this properly in words but I'll try… This site is more than just a blog to me, it's a diary of a life defining few years in which I've focussed on what I love: gardening, writing, art and design. To have a little nod from the people I respect so highly is uplifting. Thank you to the GMG and for everyone who has had such kind words about my writing.
I hope people enjoy or find my articles useful – please stay with me as I keep a written and visual record of my journey into the garden design and natural world through 2018. Onwards!