After an incredibly busy end to 2017 when all thought of our garden went up the chimney with Father Christmas, my mind is now finally turning to planning the garden for the coming year.
A change is as good as a rest
Now is the time to look back at last year's garden photos, browse those catalogues, read an inspirational book and start drawing up plans for the garden. Many will tell you don't rush, there's plenty of time, which is true, but I love planning and dreaming about our garden almost as much as seeing it in summer. Change is in the air and I look forward to this moment all year.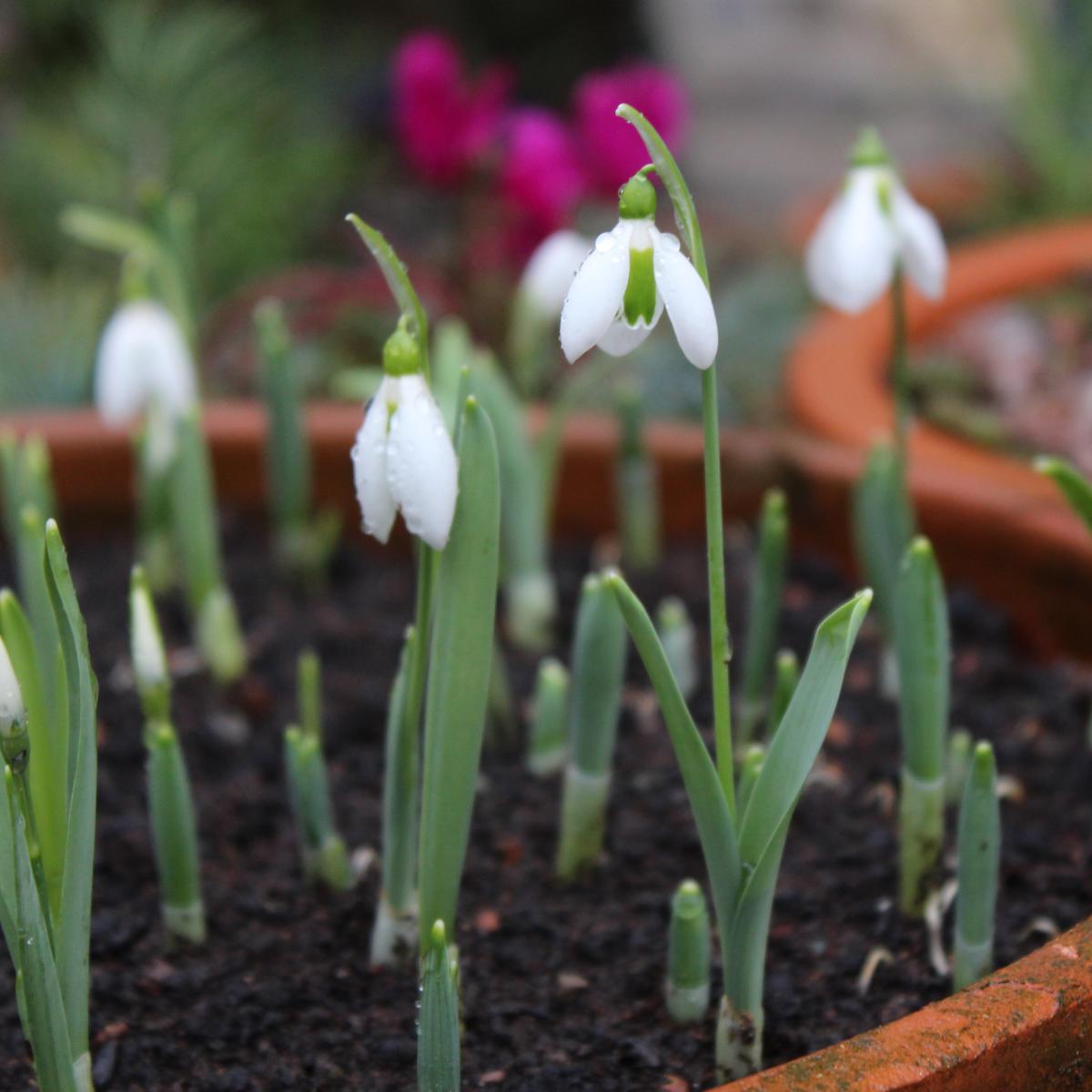 Miss this window of winter from Jan to the end of Feb and you'll also miss some super opportunities. Your garden may look dead but spring comes early for the adventurous gardener! Give yourself the time to plan, think of ideas in your head and play around with them. Your schemes will be all the better for it.
I like to plan gardens at this time of year, remembering back to last year from spring through to autumn. Making the most of the bare garden in winter, seeing how plants are changing and progressing.
It's hard to appreciate the bulk of what will grow in spring, especially when many perennials will be completely below ground by now making photos important to look back on. It still surprises me how wide Acanthus spinosus will grow when there is nothing to it at all right now.
Time for a haircut
By January my itchy fingers are always dying to hack back the shrubs and climbers that will be hard pruned, like Buddleia, Sambucus, type 3 Clematis and Salvias. You can prune them at any time once dormant quite happily, though Salvias and Hydrangeas are said to benefit from the protection of their old growth and I've found Buddleia and Sambucus perform that little bit better if pruned in a warmish week in February.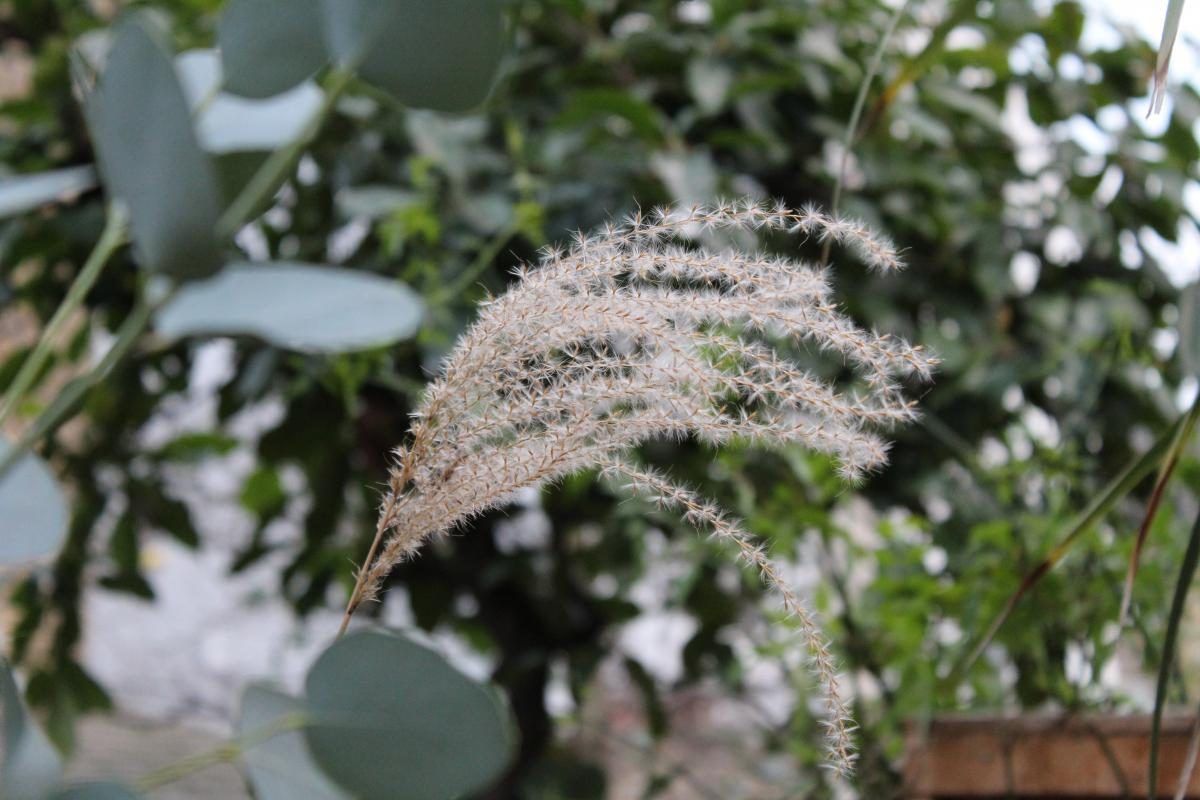 Most grasses by this point are looking fairly straggly. Not all, a few of ours at home and on my allotment are proving indestructible in the face of storms, such as some Miscanthus and Nassella. Still, those scraggly toe rags that do look messy will have to wait as grasses really do need the protection when they're deciduous until ready to spring back into life.
Eucalyptus gall wasp
Now is also a good time to spot problems on woody shrubs and trees. Our plum tree, Prunus domestica, has had what looks like bacterial canker for about five years now – I don't personally think it's canker, it just looks like weeping sap that heals over and then bleeds in different areas. I'm willing to be proven wrong when it keels over…
On another note, our Eucalyptus gunnii is covered in little pink bumps that are the unmistakable signs of Eucalyptus gall wasp, which the RHS says is in the genus Ophellimus.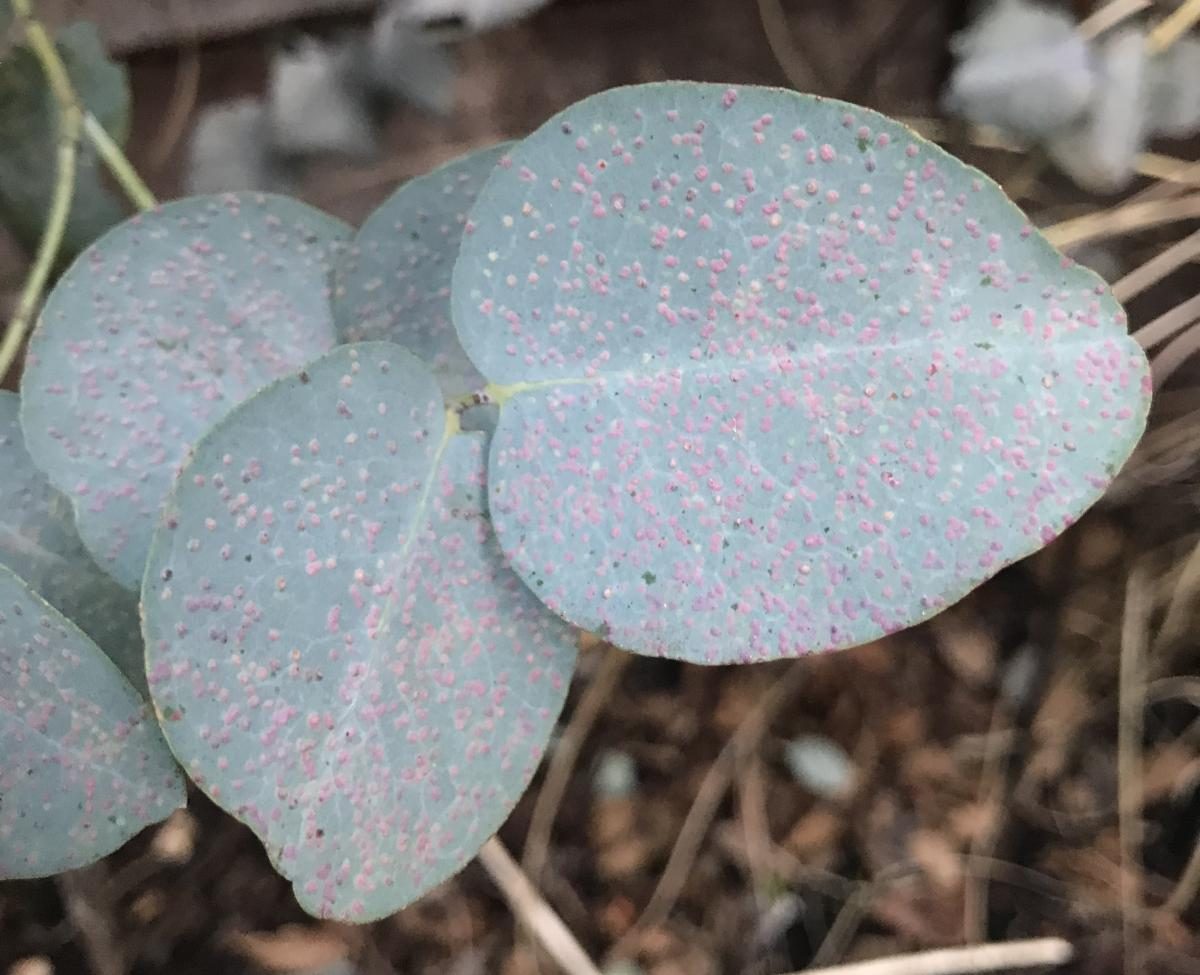 It's kinda beautiful, but this micro wasp must be dealt with. You can treat it with a system insecticide, first though – to prevent the use of sprays – I will be cutting the plant back to ground level anyway as planned to coppice it. This needs to be carefully timed for the end of winter when the Eucalyptus (like most evergreens) is coming back into growth and not before. Really, I should have guessed it had gall wasp when dew kept sticking in tiny droplets over the leaves but I was too busy Instagramming it.
Seed sowing
It's too early to sow most things (except Chillis!) but I've always sown our sweet pea seeds, Lathyrus odoratus, in late December / early January. Comparing results to autumn and spring sowings, for some reason an early January sowing simply performs better in our Clapham climate.
I sow inside and move them outside once germinated to a cold frame or sheltered corner of the garden until spring. This gives the benefit of building strong roots in winter while restraining the plant long enough to flower until frosts with deadheading.
Thinking about it, the clue to the better performance is in what I just wrote. The fact I can leave sweet pea seedlings outside in winter here means they will grow away in our warm microclimate, starting their growing season too early here and cutting it short at the other end.
Houseplants are in season
Late winter to early spring is houseplant season and this year houseplants really are 'in this season'. It's wonderful to see houseplants as a fashion item in media and the shops right now, they're wonderful and beautiful companions.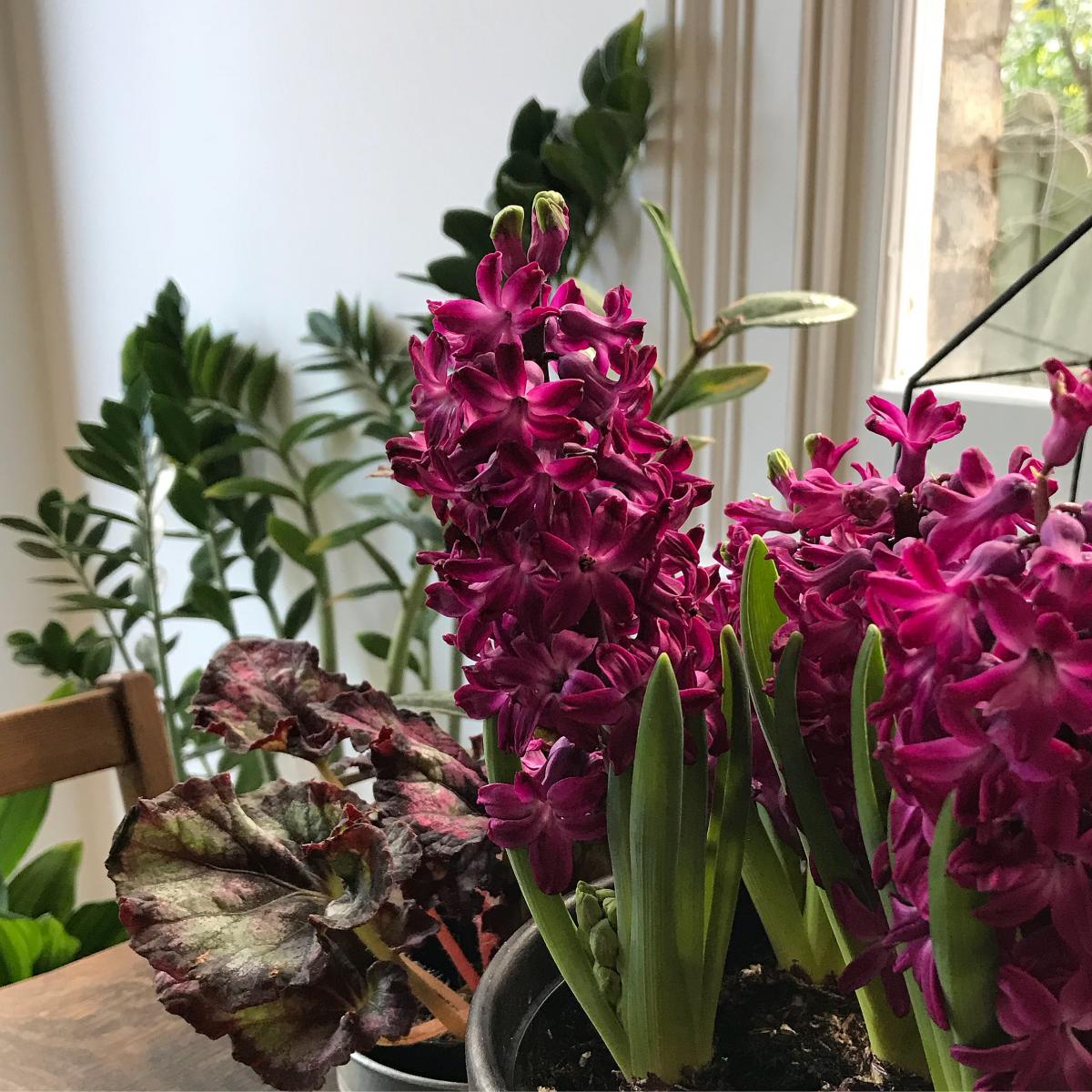 You may notice that many houseplants are springing into action. Our Aloe variegata is just coming into flower, I'm expecting a flower spike from the Hippeastrum at any minute and we're entering Orchid flower season. Additionally, our Zamioculcas zamiifolia is forming a serious number of new shoots (at least ten making it a record year) and I've divided my Aspidistra elatior into seven plants giving me the opportunity to see that it too is readying shoots to fire upwards.
Onwards!
Other than all of that, I'm starting to tidy up the garden – it's a real mess as I still struggle to know what to do with all the plant waste having no room for a compost heap! I've also placed almost all of our plant and seed orders for the coming year. I buy plants and seeds from a whole load of different suppliers – it's a real bonus when they throw postage in for free on seeds because it starts to stack up.
While I sound organised, this week I started drawing up a revised planting plan for 2018 in our garden. I didn't do this last year and I felt the garden lost its way a tiny bit, so I need to reign it back in. This will mean changes and some of those 'not quite right' plants I've tried not to get rid of are in for shock as I re-home them. That's the problem when you're a plant lover trying to create a specific look and feel, you have to be ruthless with the plants that don't fit.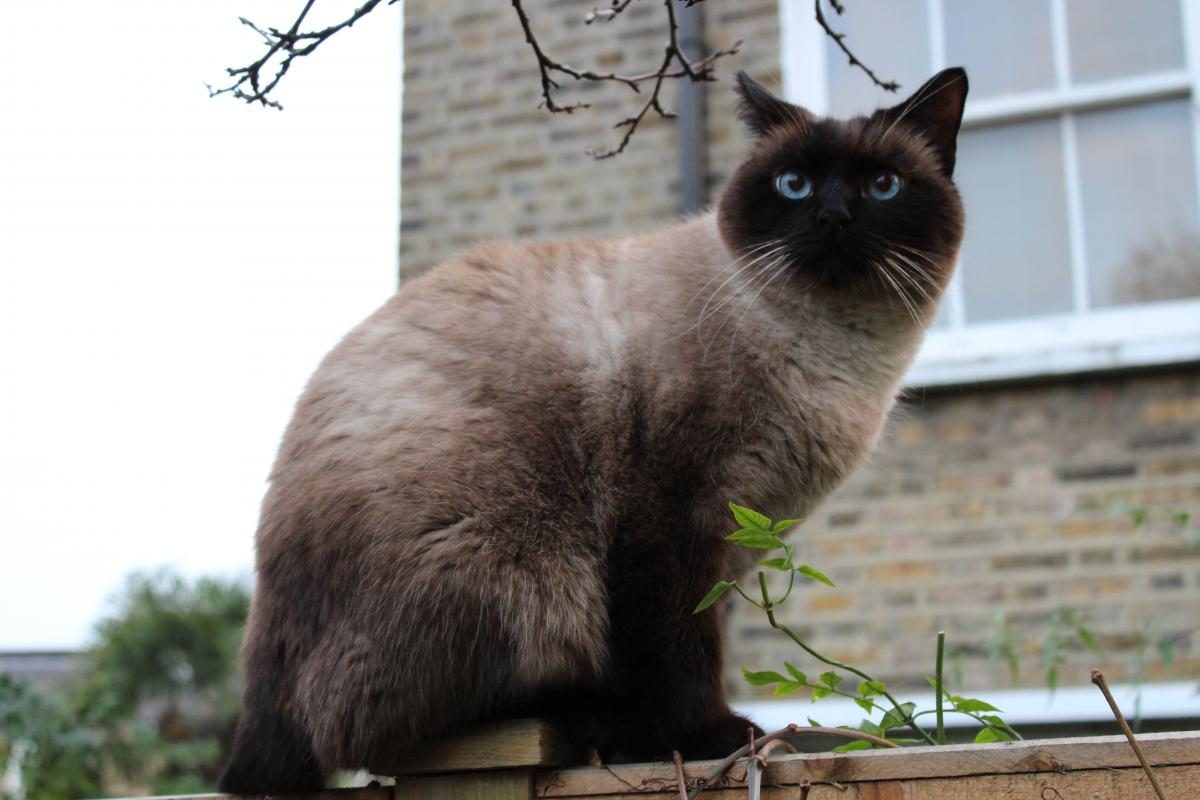 What are you up to right now? Are you planning your garden already or do you do it later? Or earlier?! Let me know in comments below!