I've been interested in visiting the Royal College of Physicians' garden of medicinal plants for quite some time. Despite having walked past it hundreds of times without realising while working in London over the last two decades, it was only a few years ago that I learnt of its existence. And it's taken until now to get off my ass and onto the tube to check it out, despite telling the world about it last year in a Telegraph Gardening feature.
Open only during the week, making it difficult to get to while working, it's a small inconspicuous patch of grass with borders around it. It looks like every other educational facility from afar and a small one, my photos probably make the space feel bigger than it is. No wonder you'd only enter if you knew what it was all about. Except there are two exceptional reasons for my visiting. Firstly, and the main reason it came onto my radar originally, is the architecture, not the garden. Modernism at its most striking.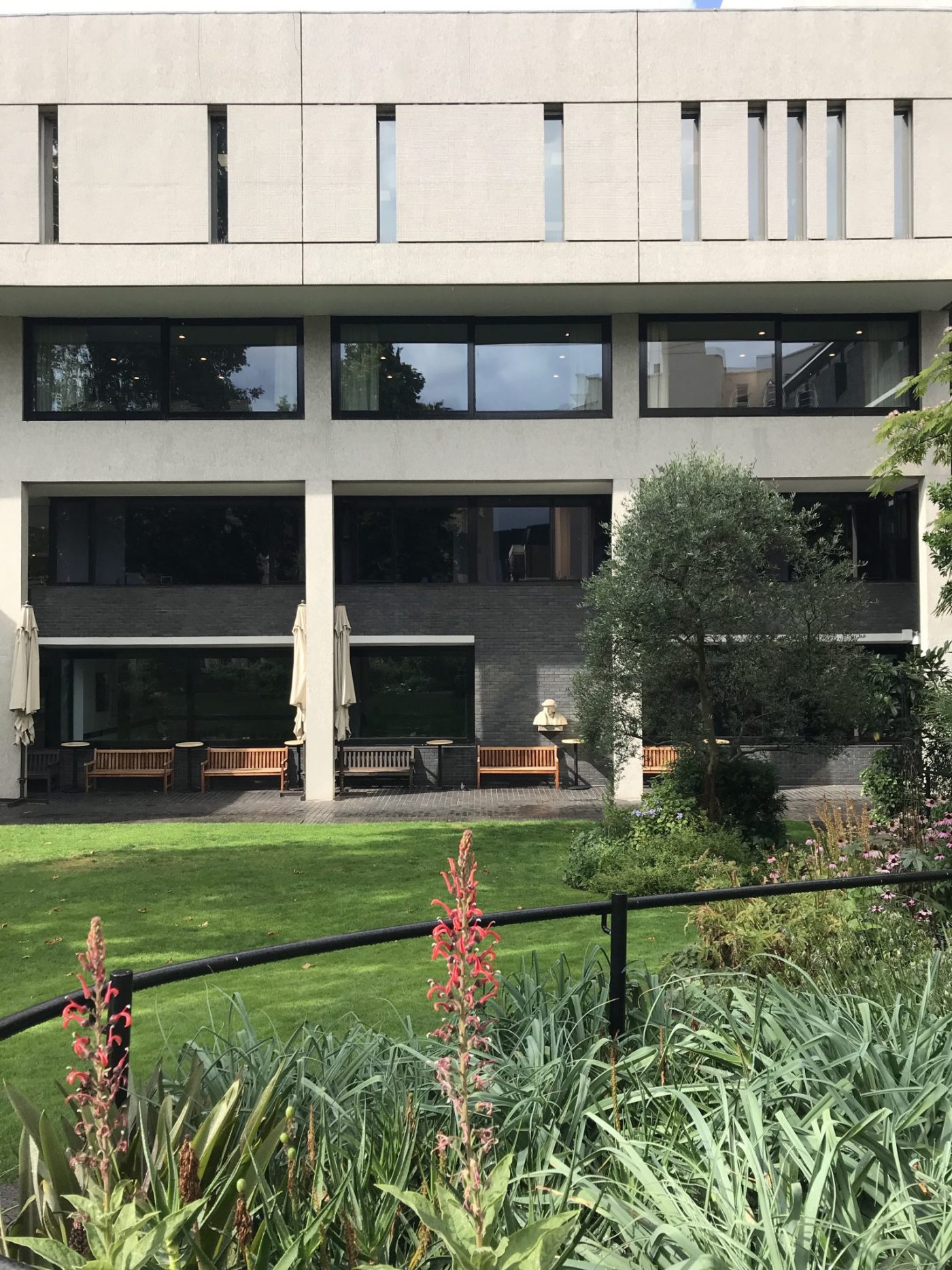 Built in 1964 and designed by architect Sir Denys Lasdun it is a grade I listed modernist masterpiece. To many this is just another concrete box but to those who understand the spirit of modernism immediately see the beauty of the materials, the shadows, the lines, frames and spaces.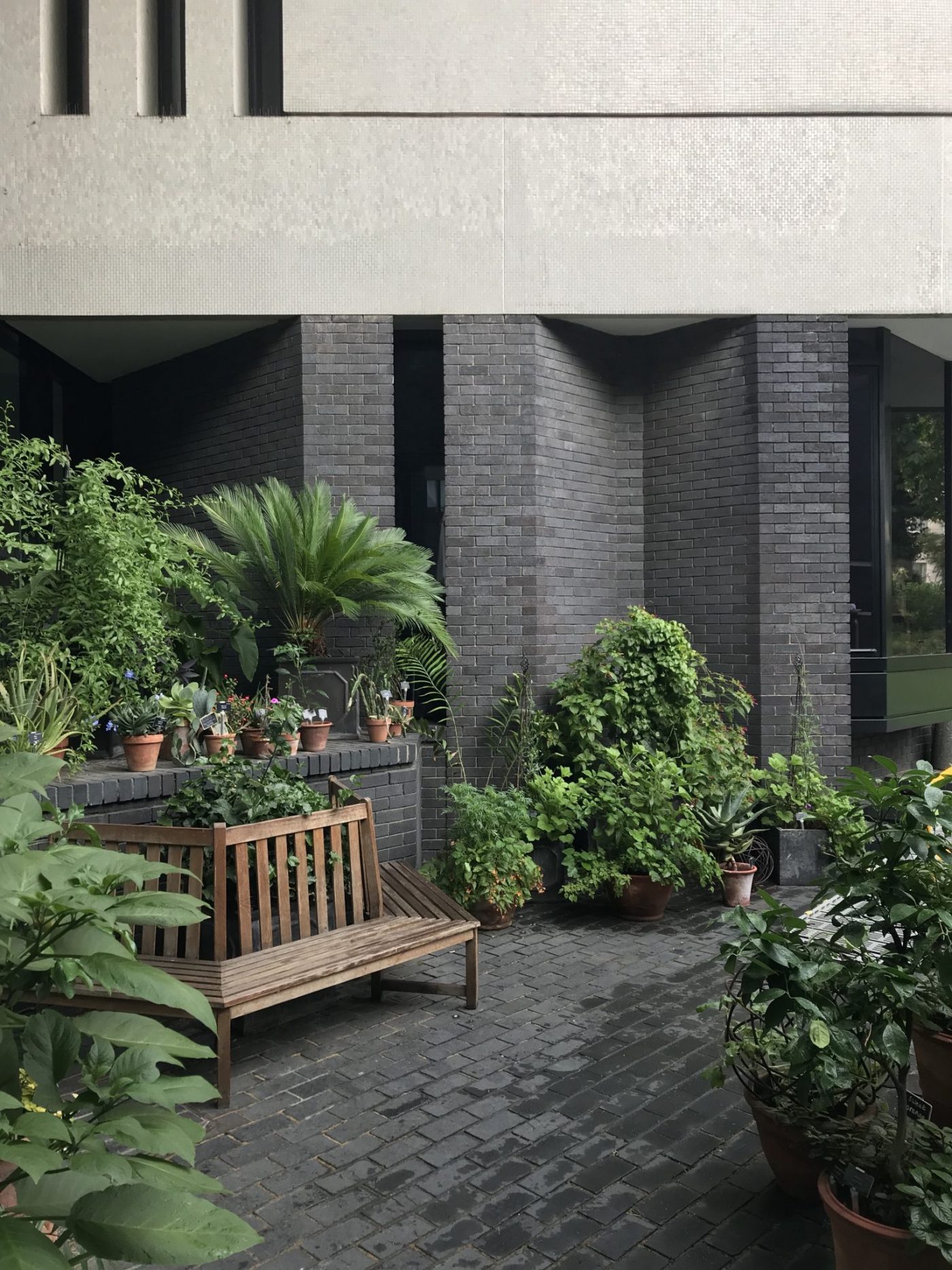 Some elements of modernist buildings feel futuristic even today. Despite being built only a decade after the second world war it is considered one of the important buildings of that point in our history.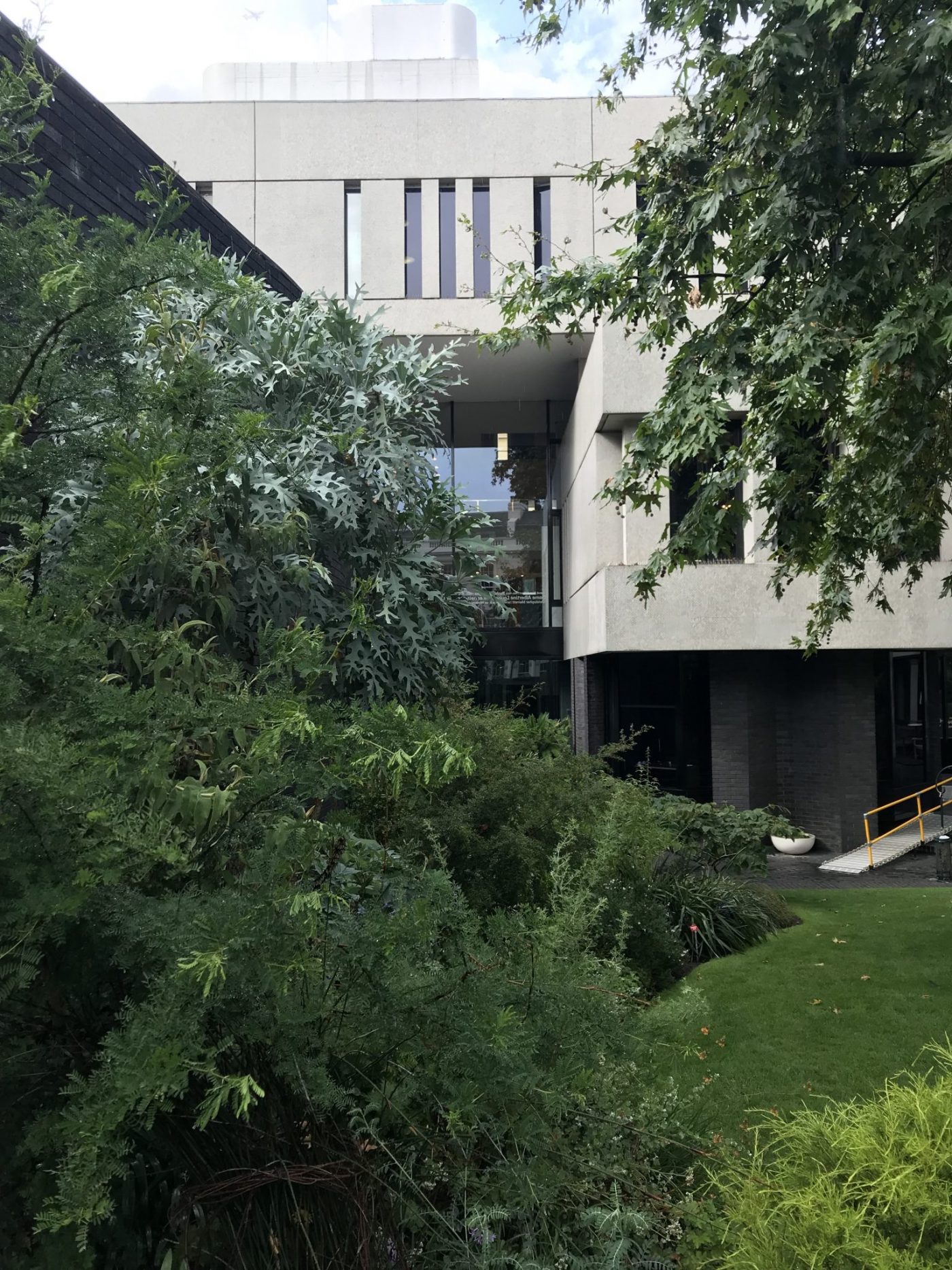 I enjoy modernism because it feels timeless, this could be the future if not for some tell-tale signs. Combined with plants, modernist architecture really comes alive. The simplicity of the materials complementing the planting perfectly.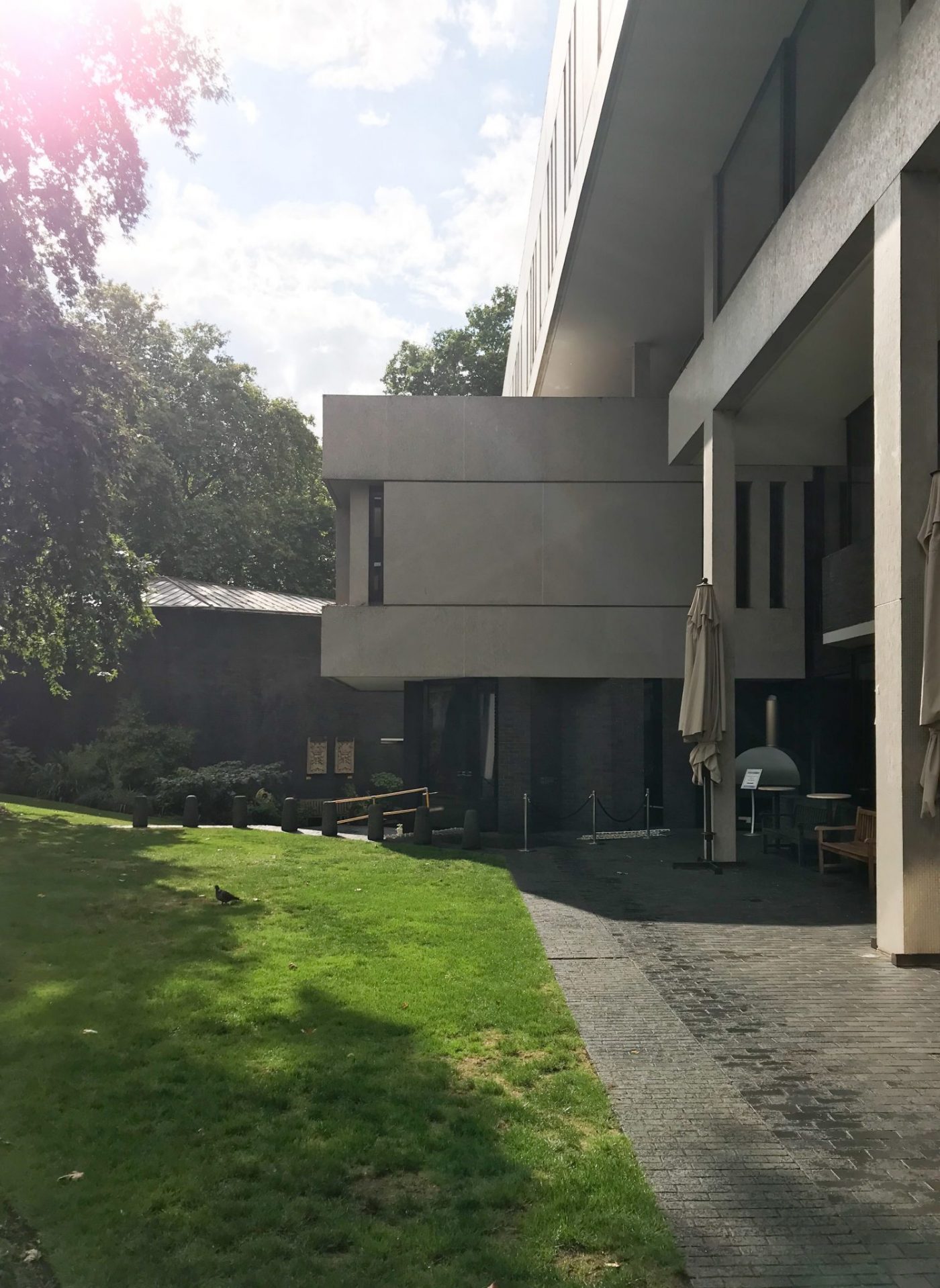 Another element of modernism, not to be confused with awfully designed tower blocks we all dislike, is that it considered use of the space first and foremost. It forgets the wants and needlessness of some design and instead designs around how spaces will be used. Then small visual flourishes are added for emotive reasons.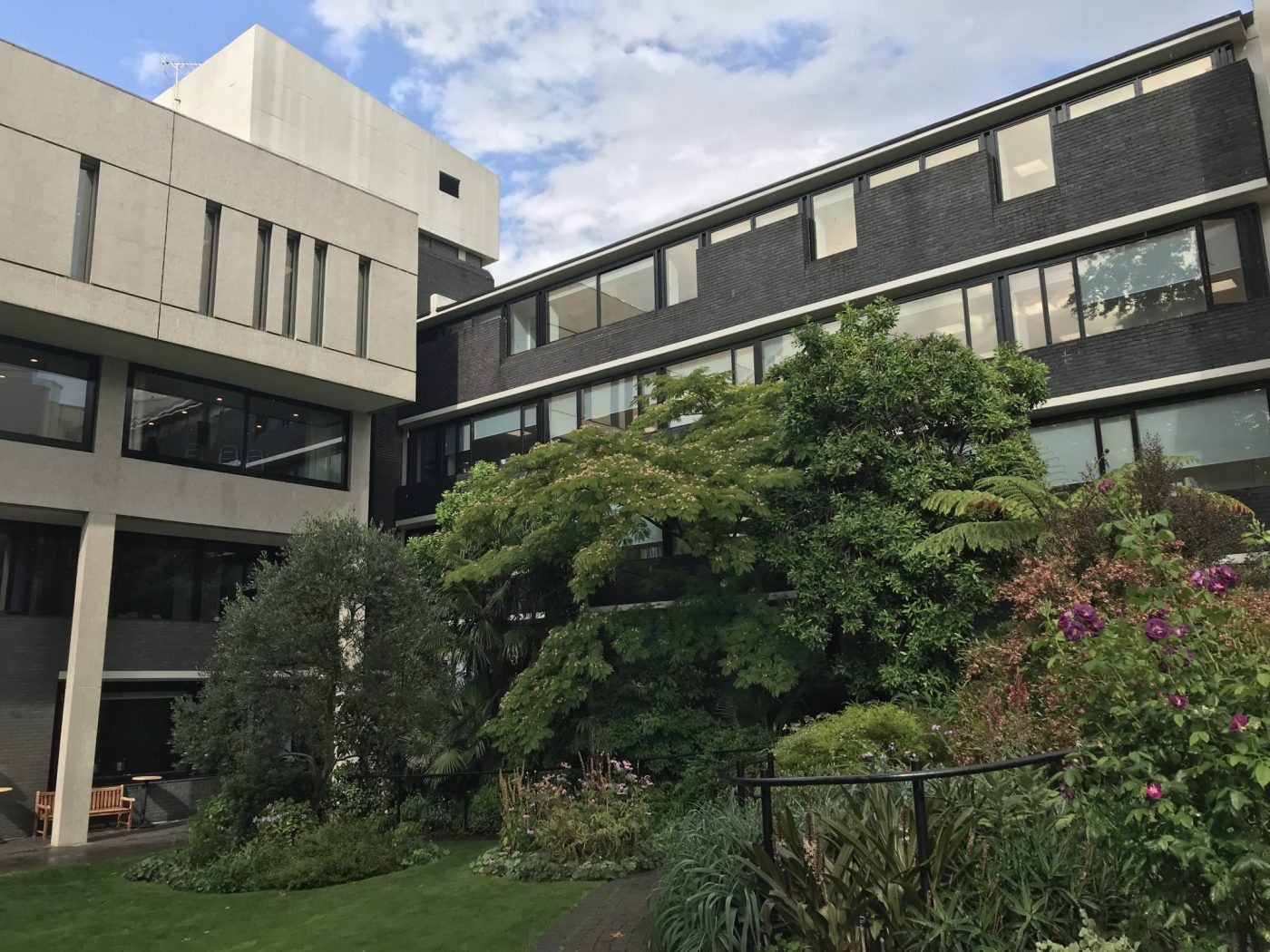 I love the contrast of the black brick and light tiled walls, and the way cuboid shapes of buildings and rooms slot into one another with gaps creating the illusion of stacking.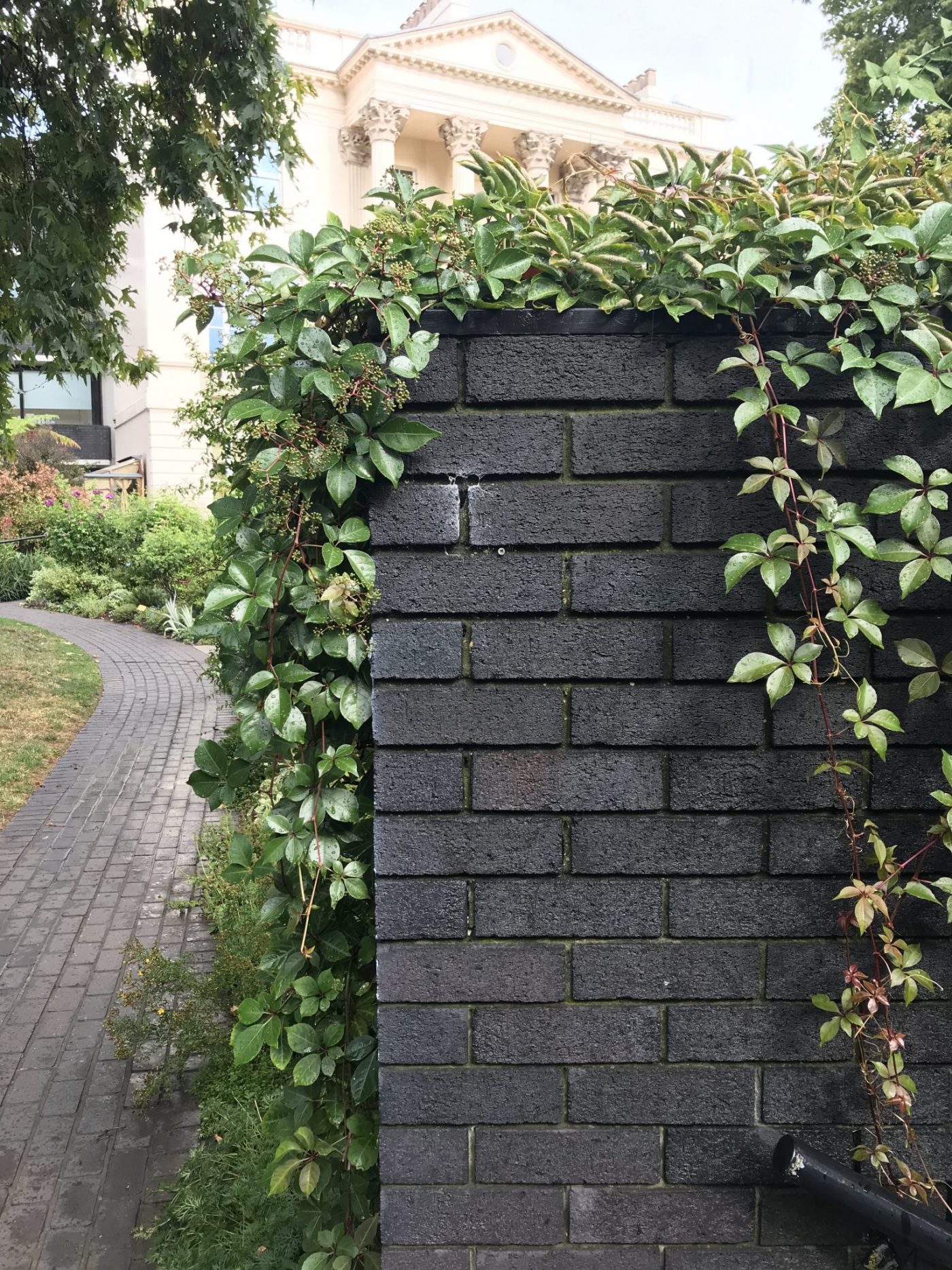 When you appreciate modernism is often a love affair with materials you also understand why beautiful handcrafted and expertly built walls and paths and so doted on.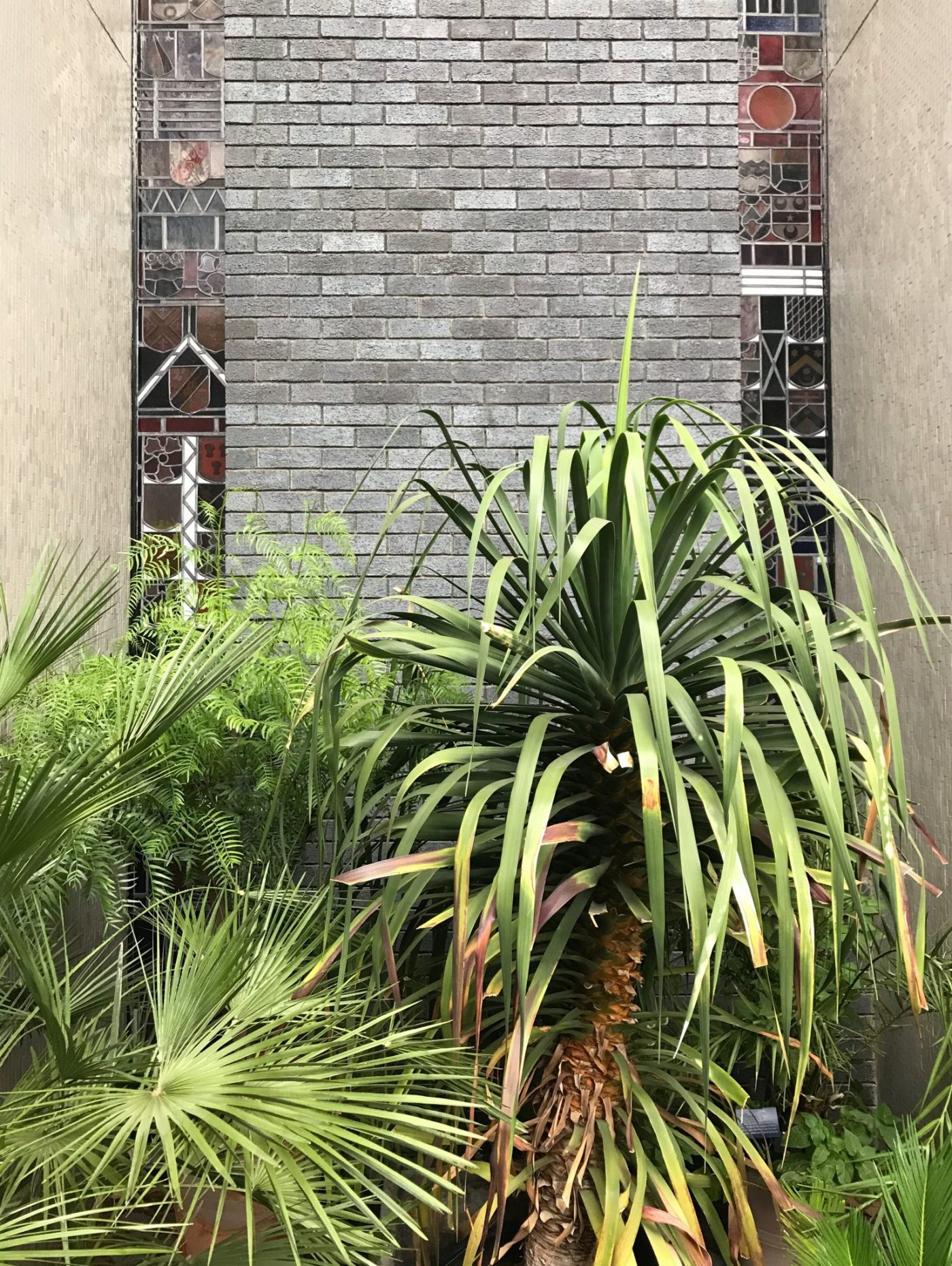 But for me it was the second aspect of this garden that makes it, the plants. Designed but not a design, this is a collection of plants proven, once considered or indeed used as medicines. Split into geographical regions, it may be small but it is full of truly interesting plants correctly labelled.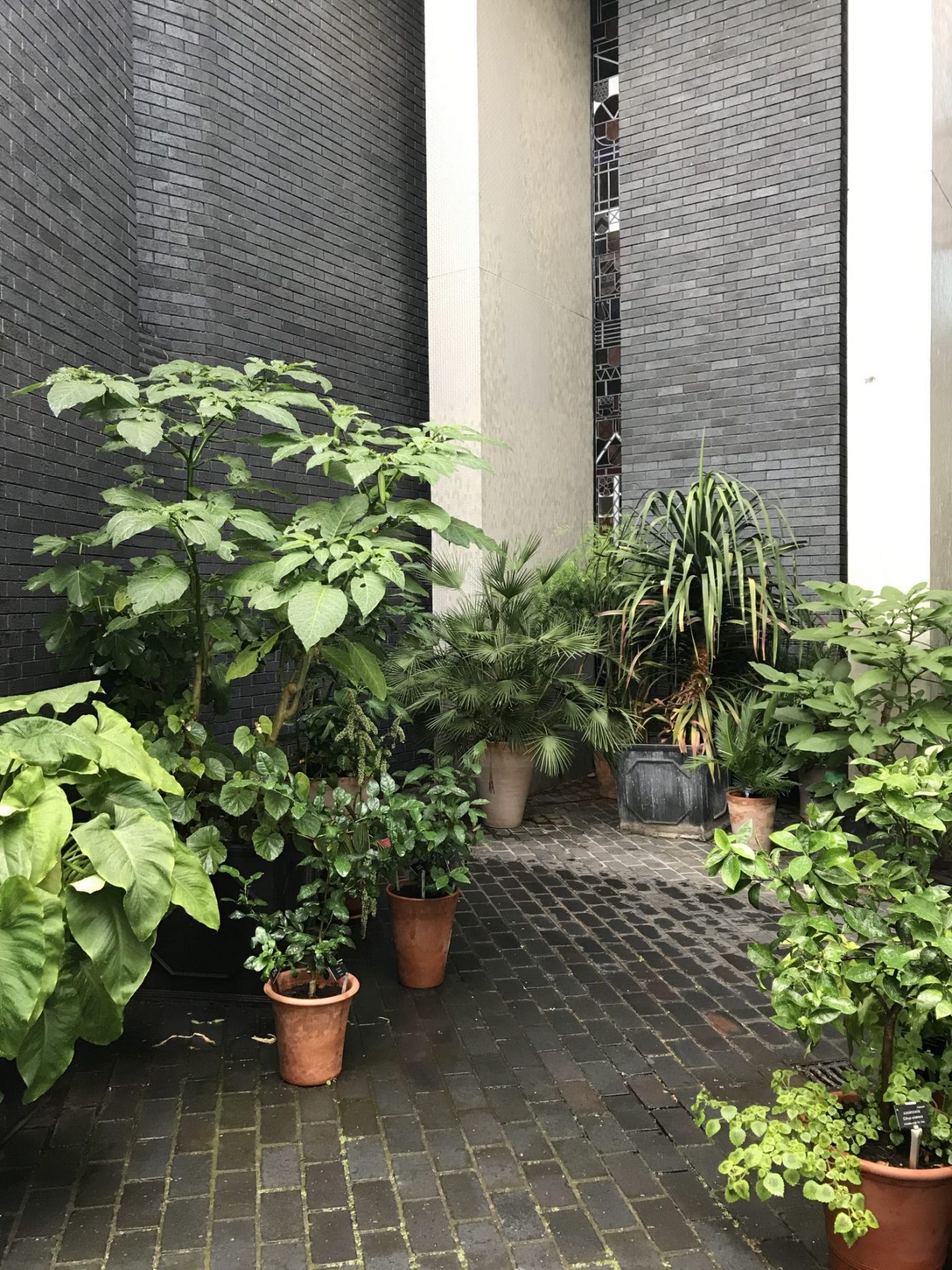 I spent a good hour walking around this tiny corner garden looking at a number of fascinating and rarely seen plants among the more common. This is a modern herbal and, connected to the college, it feels cutting edge with knowledge from its inhabitants. A purposeful place of understanding and study and reassuring to see doctors in training being connected with the chemical properties of plants and how they grow. I find this really interesting and I've been researching for over a year now plants that have proven beneficial properties and nutrients.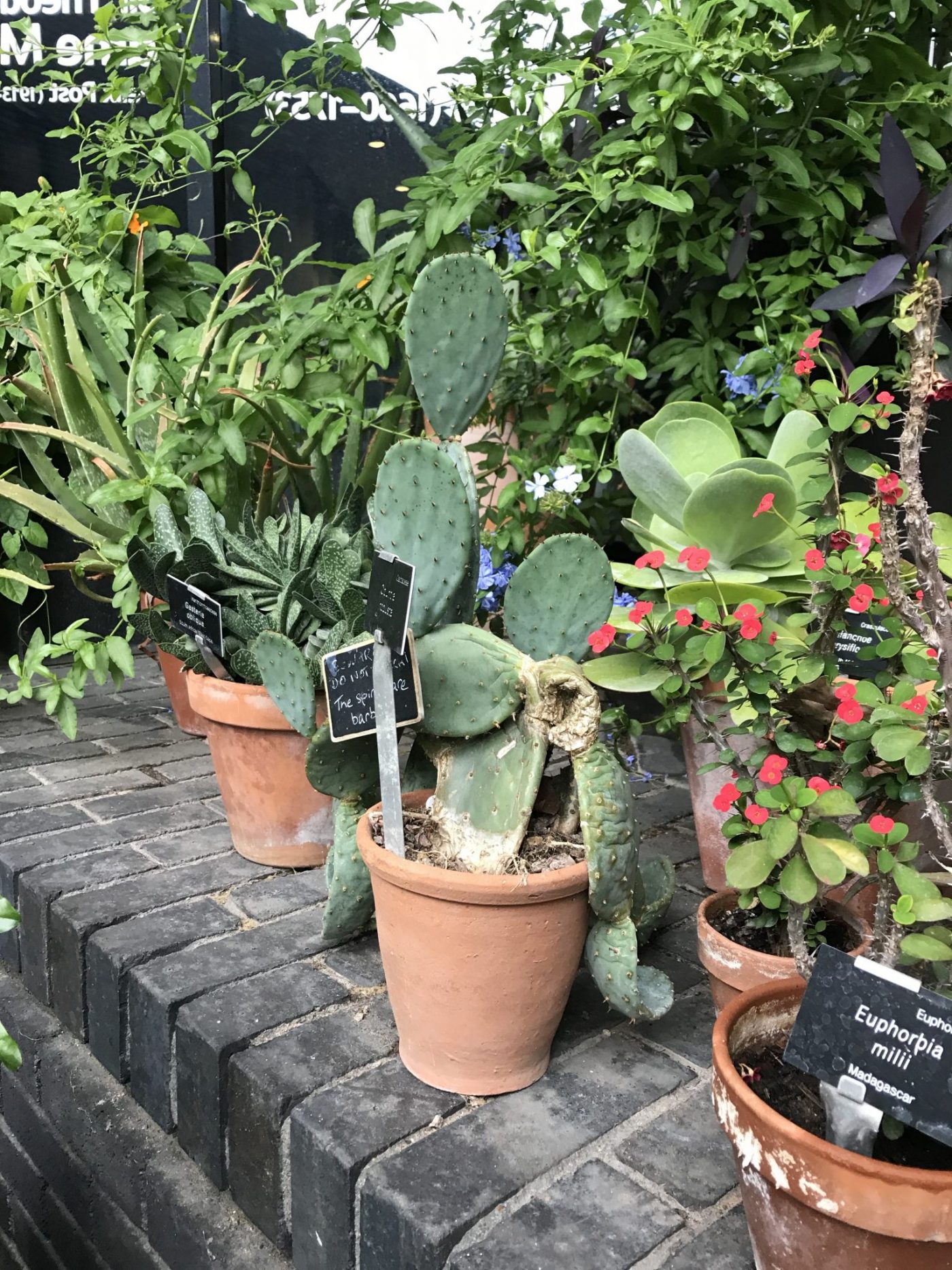 If you can, pop in to check it out. It's free to go in because it's really just the front garden of the college. The garden and museum inside are only open 9 – 5pm Monday to Friday, which is why it's taken me years to visit despite living so close. There are also tours and other talks you can book here.