My mum and I share the same birthday, bonfire night. We love it, so Chris and I drove up to Yorkshire to enjoy it with my family. On the way home we had to stop in Birmingham and woke to a sunny winter morning shining light on one of the most creative, greenest and modern art packed city centres we've seen for a while.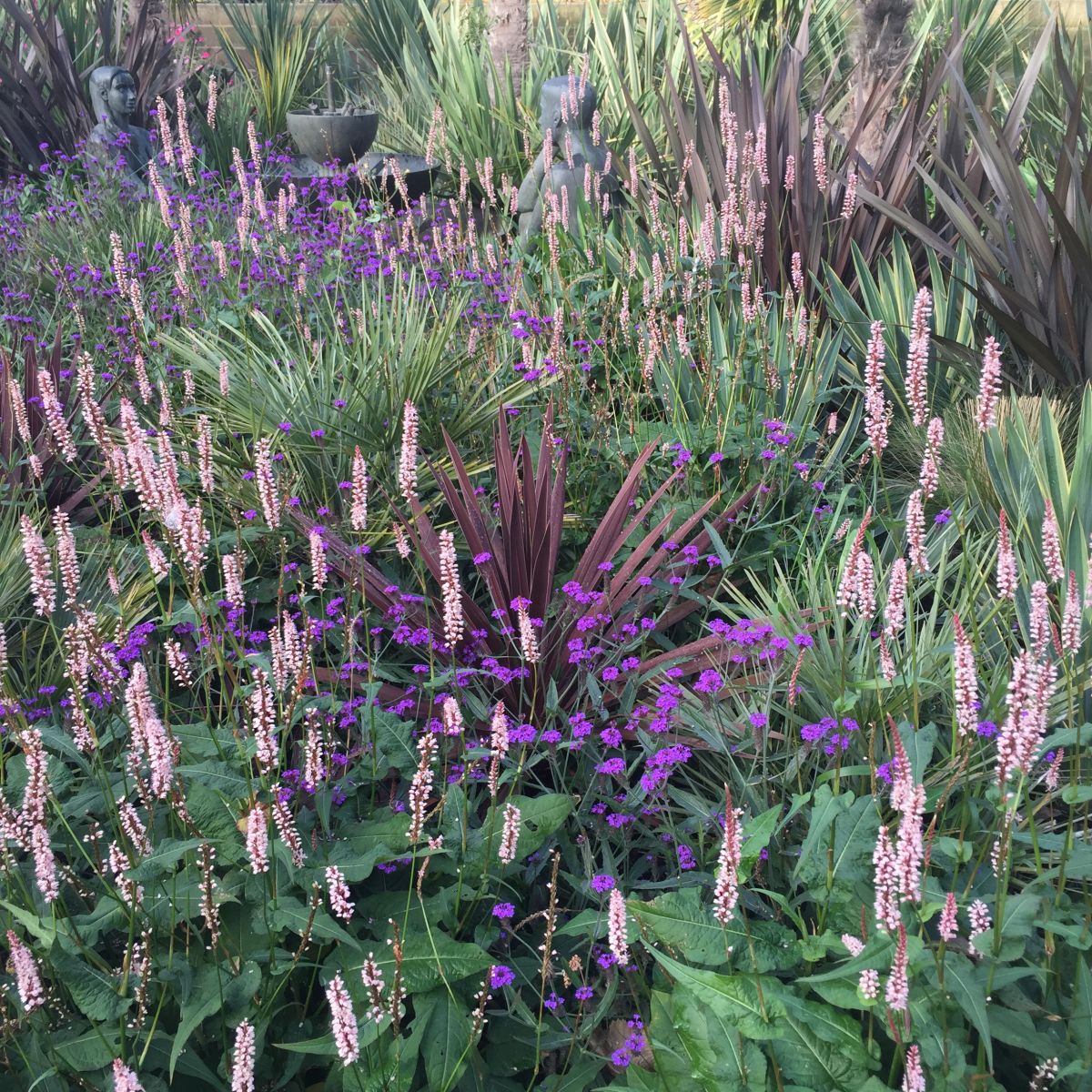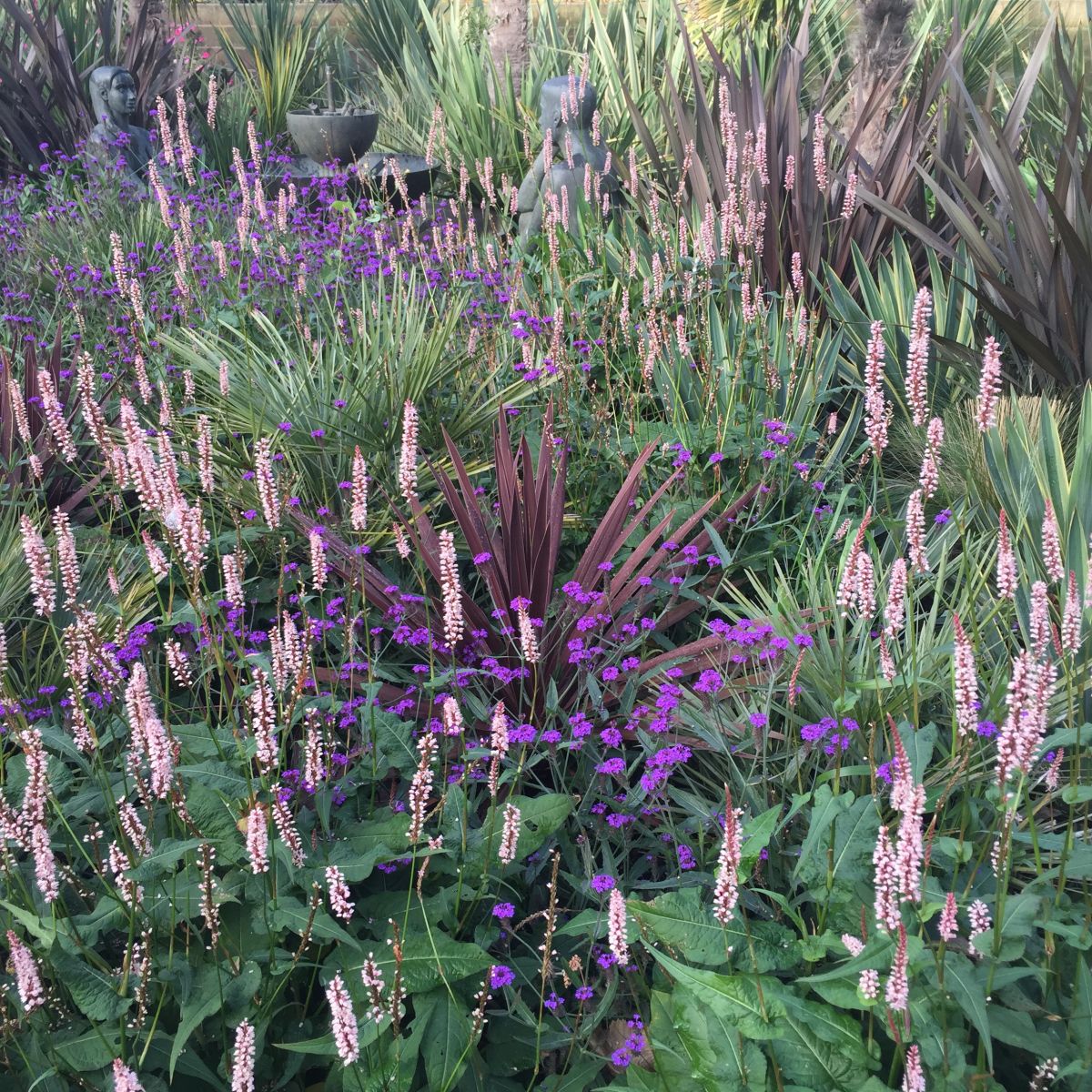 Many arts are represented. Garden design, architecture, photography, painting, indoor and outdoor sculpture. The central Victoria Square is hyper futuristic with stunning modern sculpture and one of the best complementary planting designs.
It all added to a cohesive modern, rich and cultural heart to the city. Plants and art beautifully side by side.
Still, it was Victoria Square's plants and sculpture I will remember. It was right up our street. Very cool.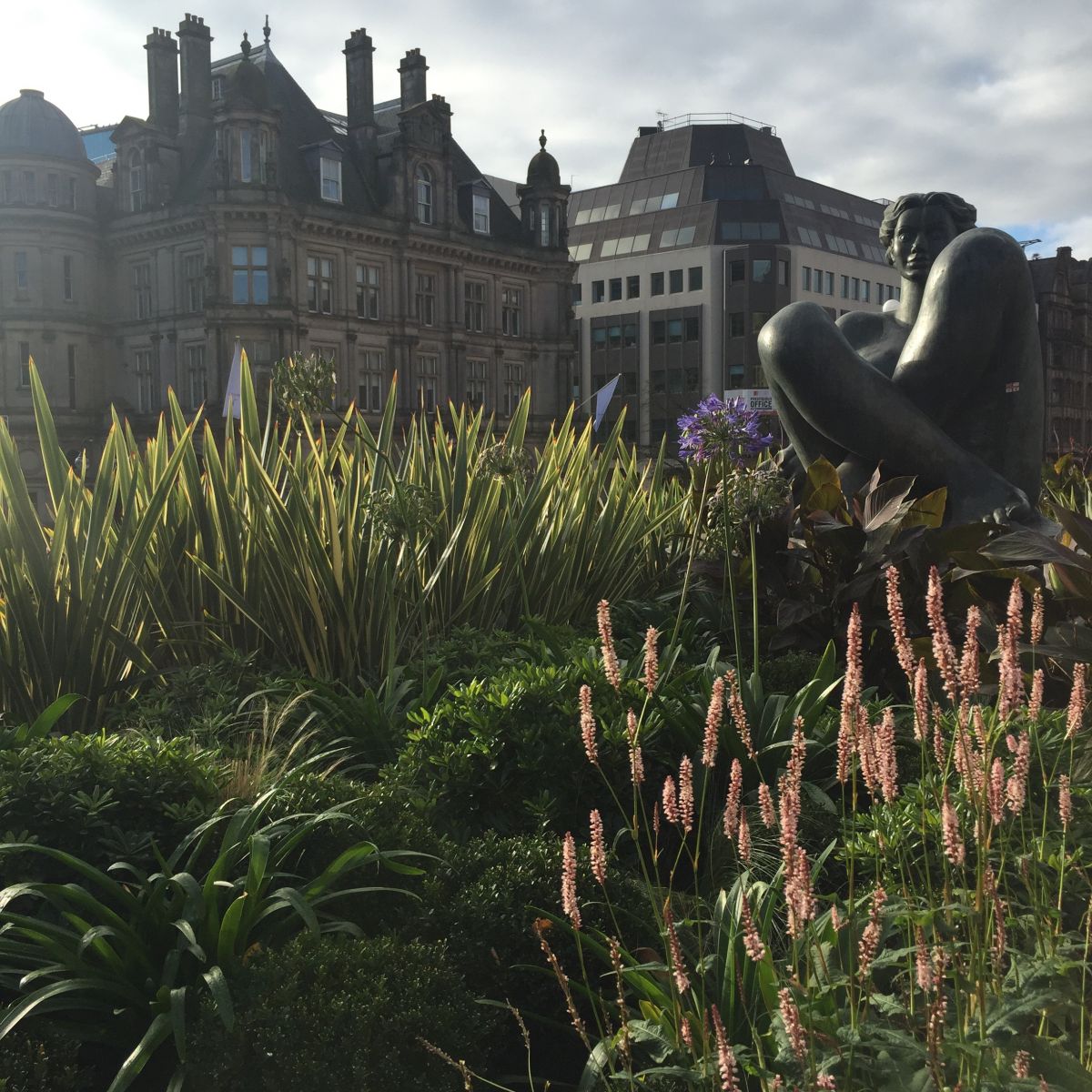 As we strolled we saw the quirky architecture of the Library of Birmingham on the horizon and headed directly for it. Chris had seen the original complaints on TV. Needless to say, at the site of the controversy stands a magnificent building.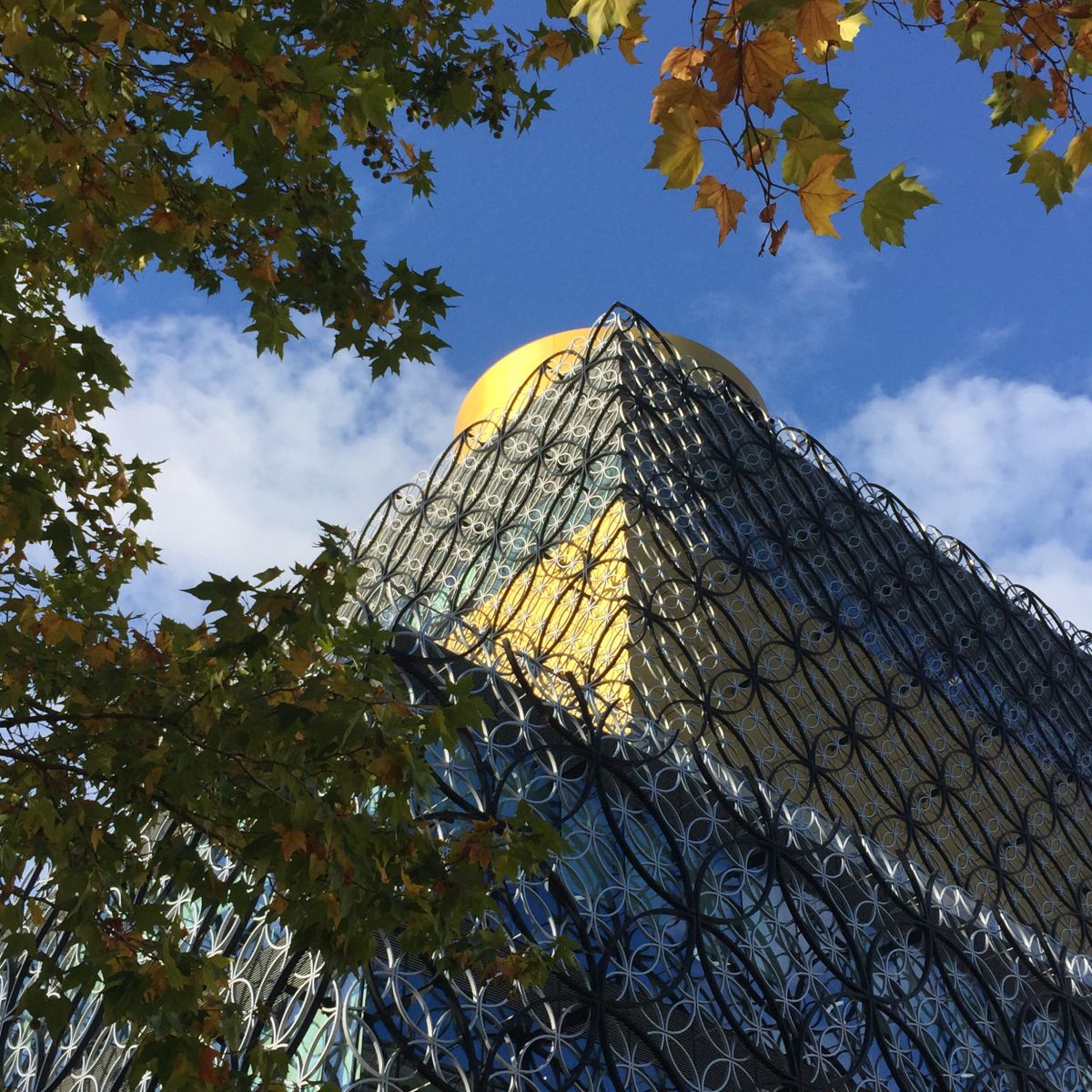 It looms over central Birmingham like a space age cathedral.
Feeling rebellious we ignored all of the danger signs warning us of high winds and made straight for the 'secret garden' on Level 7.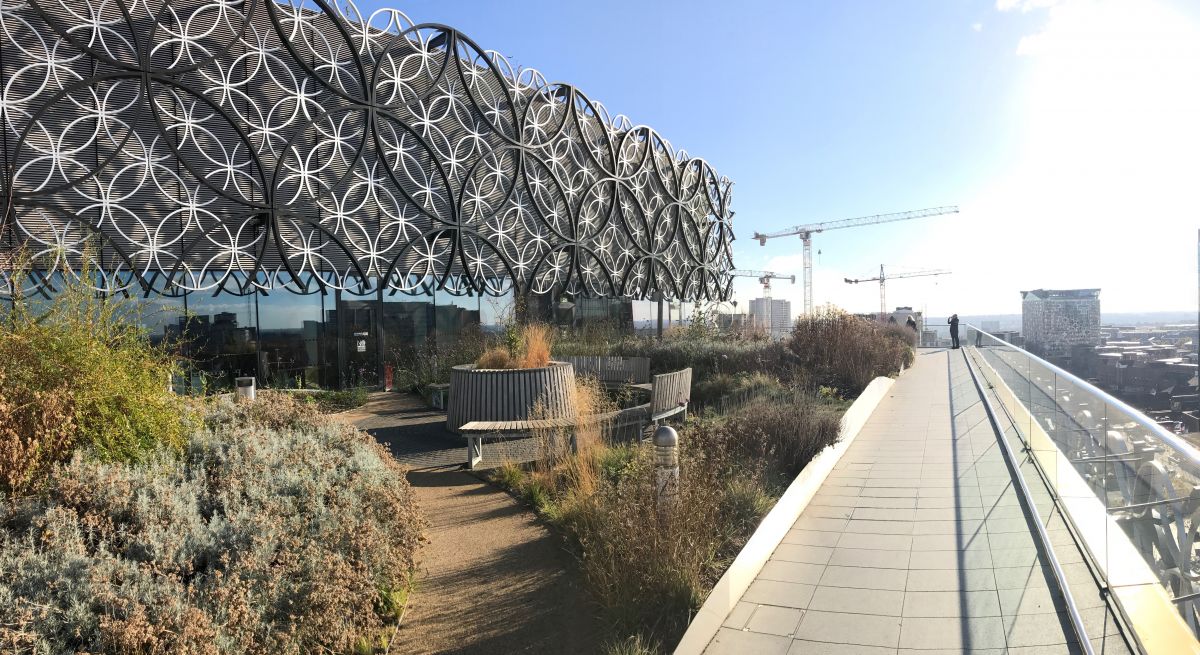 This is what we found.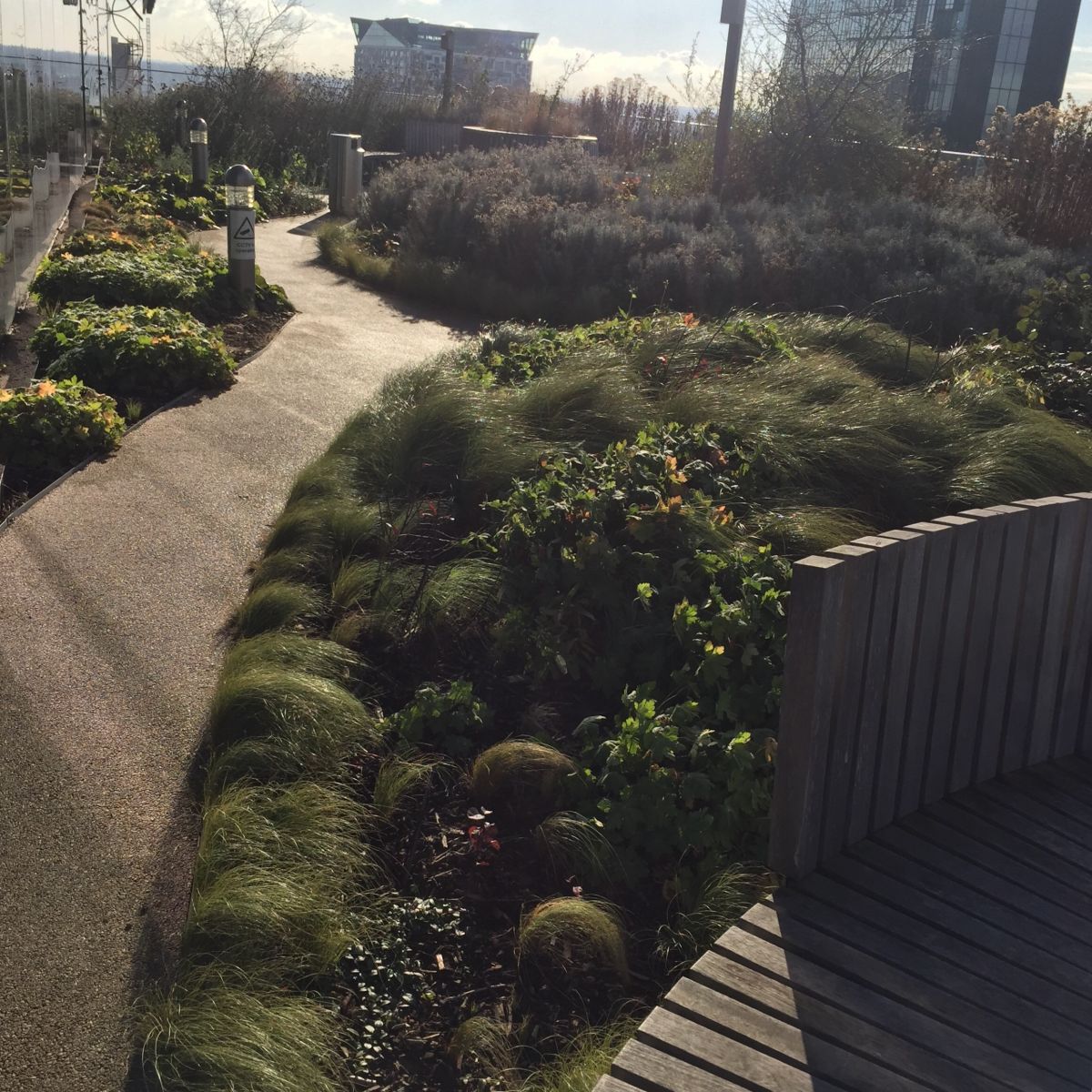 Curving paths, modern benches and lots of healthy plants.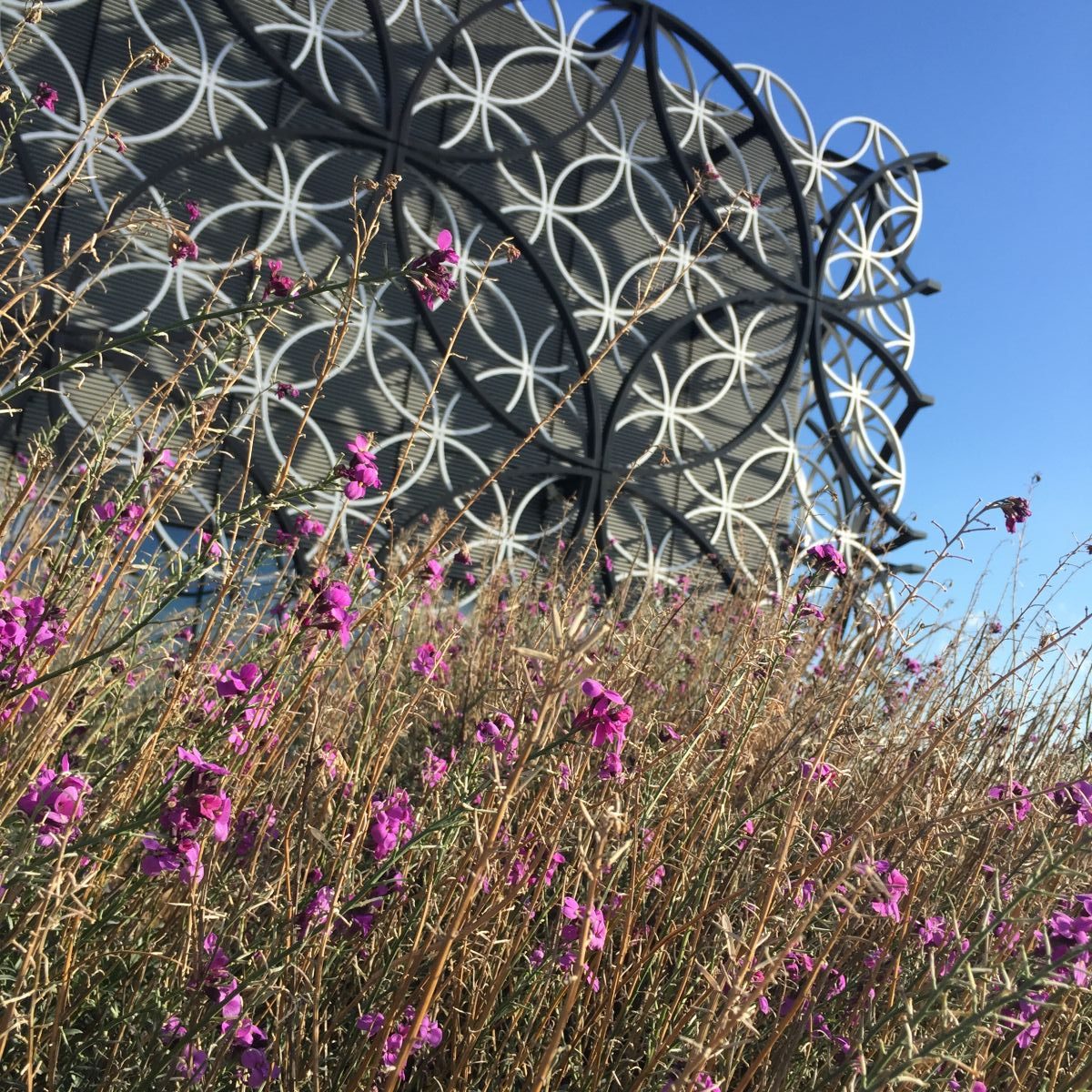 I didn't pay much attention to the view, I was too busy looking at the plants.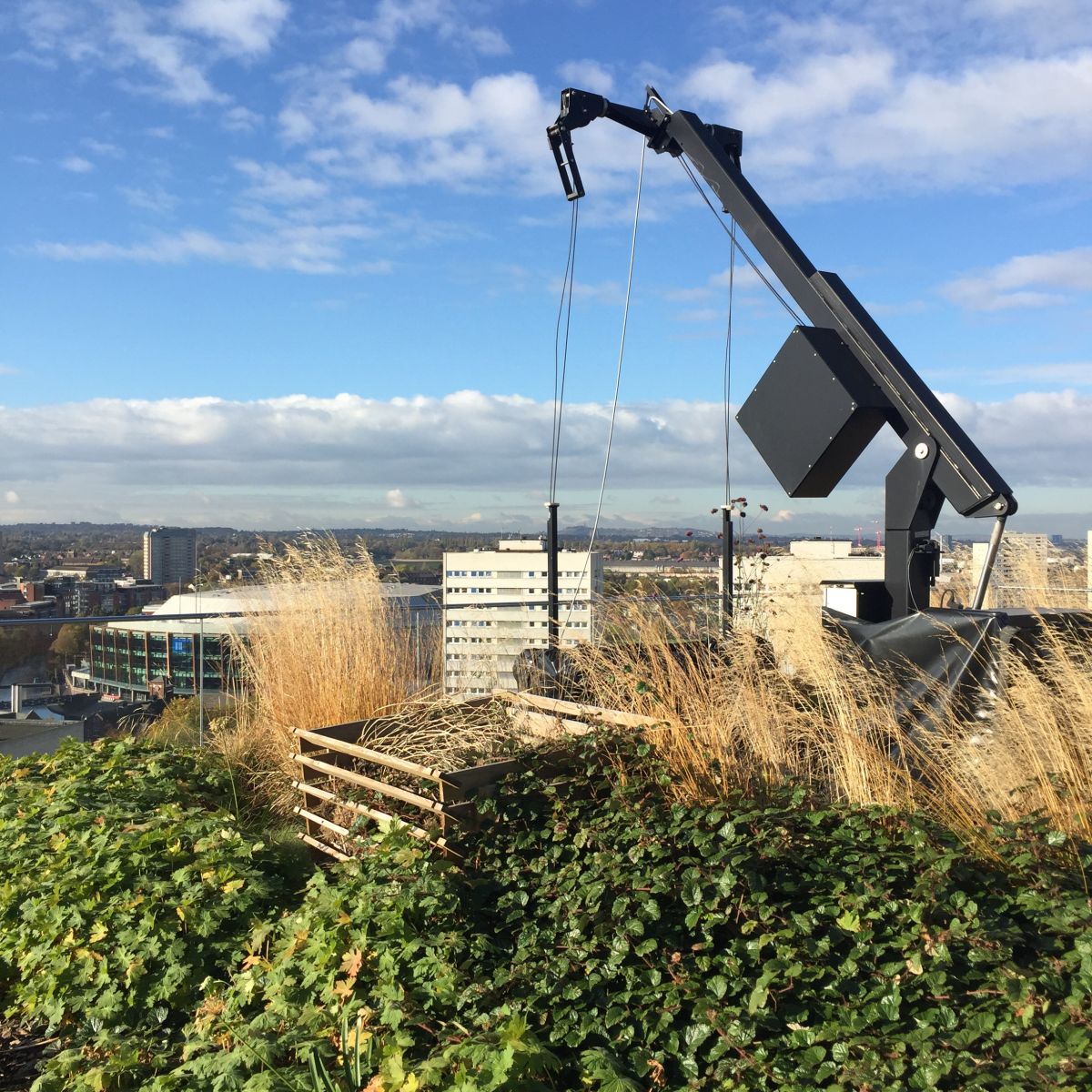 Not many gardens can boast of a window cleaning crane as a garden sculpture.
It has been very well designed. Filled with tough plants like Verbena bonariensis, Sedum, Calamagrostis, Gaura, Hellebores and a lot more. When we were there many plants were turning the tawny buff colour as they die back for winter.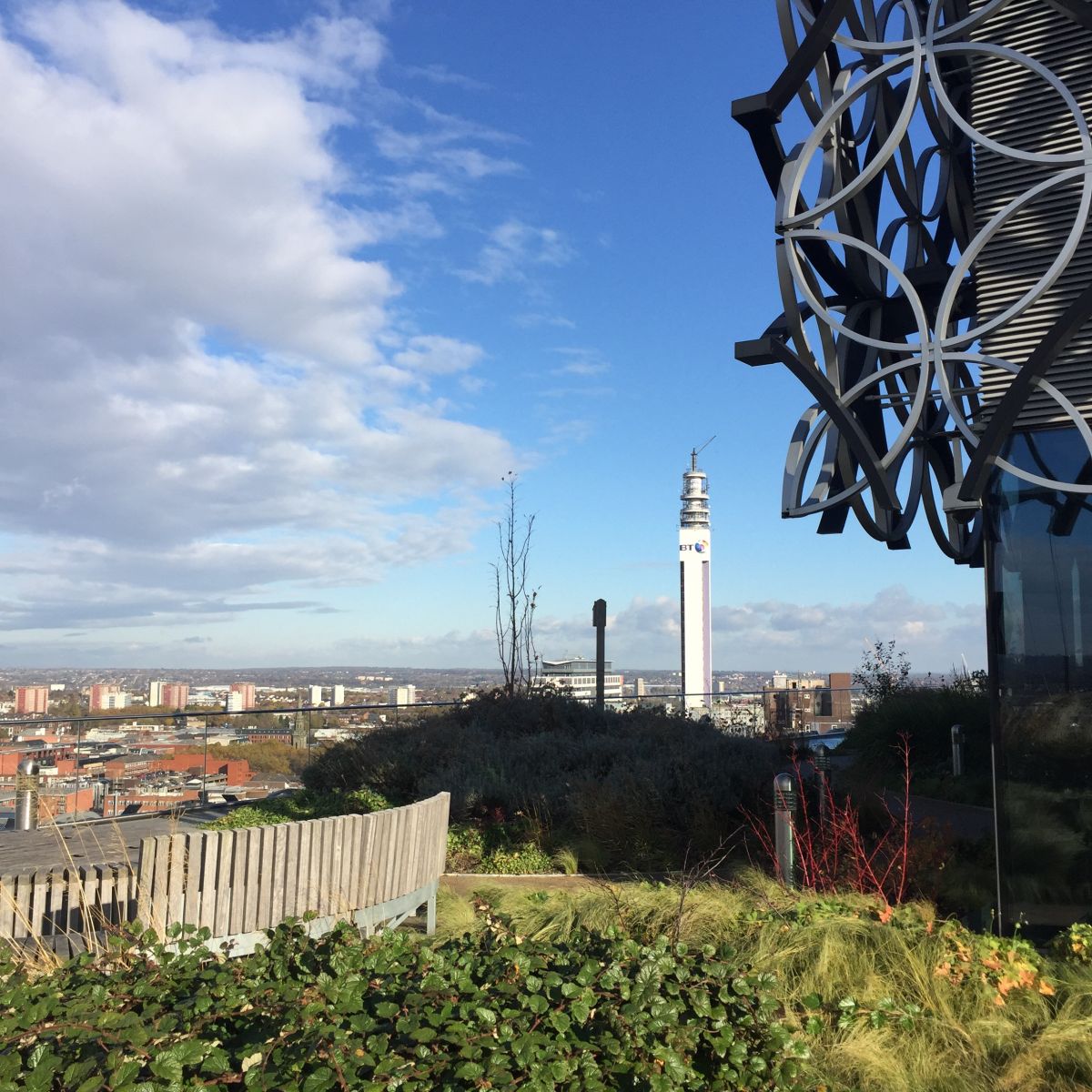 Birmingham surprised us with its big urban renewal projects, all studded with plants and garden design. I hope London can follow Birmingham and Brighton's lead to put garden design front of stage in its centre too.