There are some things I feel people need to know about author and writer Alice Vincent. Crucially, Alice can tear up a dance floor like a mofo, but also she's an excellent photographer, a dab hand at DIY and a keen gardener. Her London flat is awesome, filled with plants and rescued items of furniture, no wonder it has become legend among Millennial gardening circles. Nicknamed the Treehouse, the flat is a model for anyone finding themselves wanting to grow stuff in space limited, gardenless accommodation.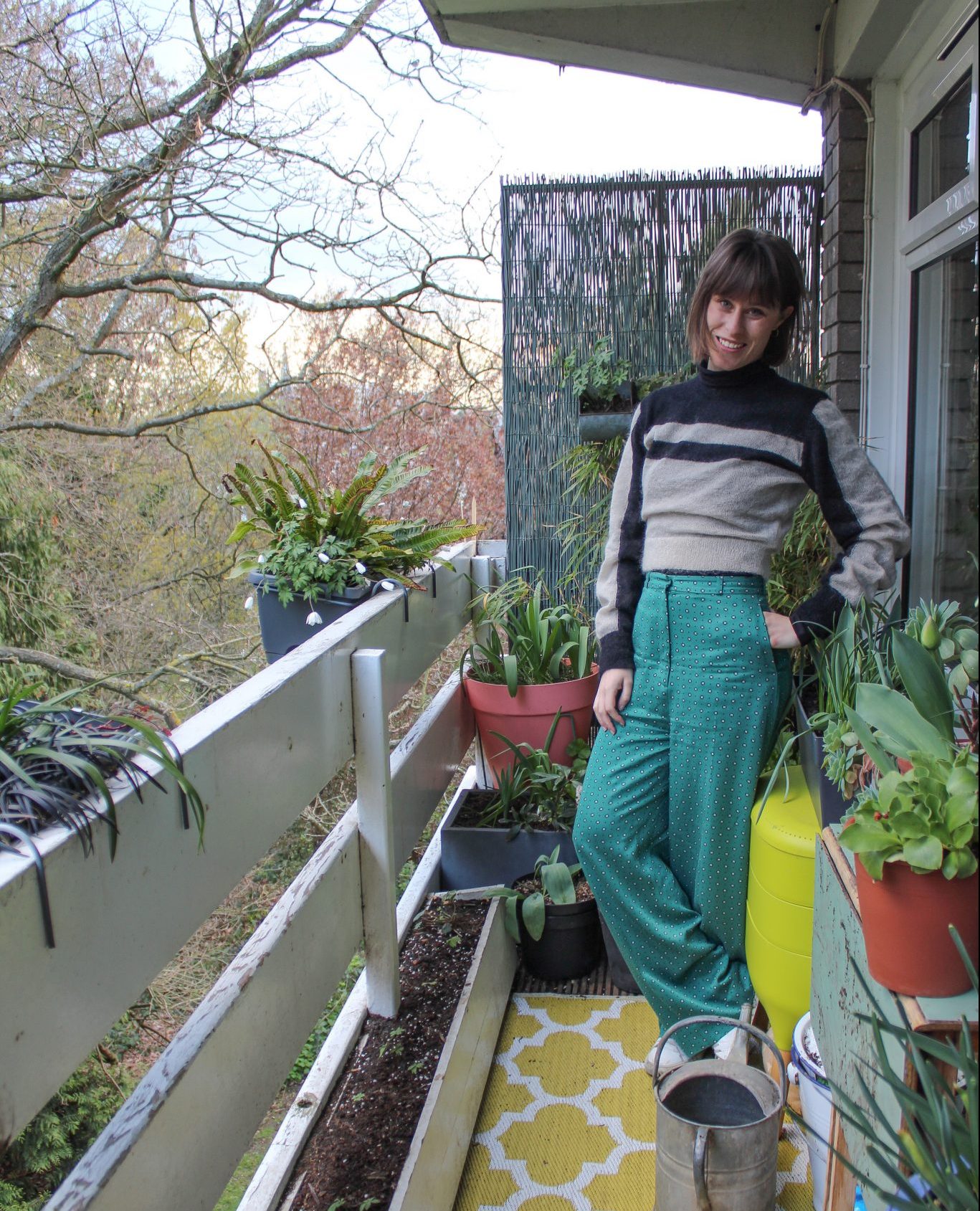 On my visits to the Treehouse I've been struck by the health of the plants and how they seamlessly feel part of the furniture, contributing to the look of the homely flat as much as the zig-zag tiles and industrial lighting in the kitchen. I wanted to grab some of Alice's time to chat about her influences and to understand her thinking better, stopping by in March just before spring kicked in.
A place to learn and experiment
"Gardening every time." I'm instantly told when asked if style or gardening came first. "There's a lot of gardening I'll do that won't wind up on Instagram. My love of gardening… I never did it for the aesthetics, I did it because it made me feel good and it gave me a kind of meditative practice that I couldn't get in any other aspect of my life." The reason I ask is because Alice's home oozes style of the effortless kind. Flowers are increasingly coordinated with a froth of whites and pale pinks.
Alice has built a large fanbase on her Noughticulture Instagram account for her easy to follow, no jargon gardening advice. We started following each other around the time we both caught the gardening bug big time and it's been great watching Alice's balcony and houseplants go from strength-to-strength. I've noticed the careful selection of plants thoughtfully finding their way into the flat. From an outsider perspective, it's almost as though the plants ask Alice if they can join the Treehouse party rather than the other way around.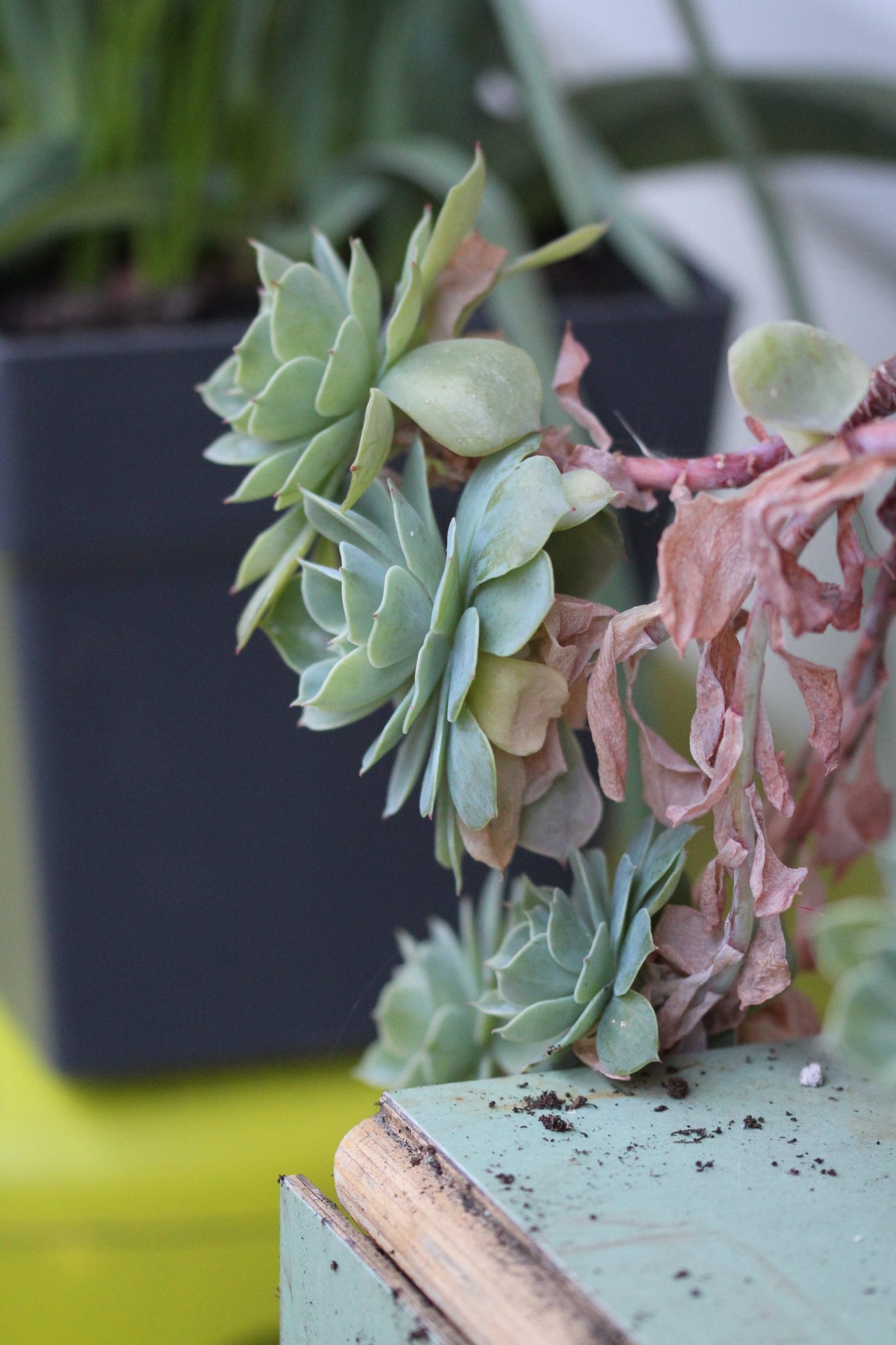 "The way I've graduated from my last balcony to this balcony is that there are as many experiments but now I will do them in a way that is aesthetically pleasing and I think about that a lot more carefully. Where as before it was more, throw it in and see if it will grow. There's a rogue bright pink pelargonium out there which isn't strictly on the colour scheme but generally I think about it in a way that my experiments will look halfway decent when they appear."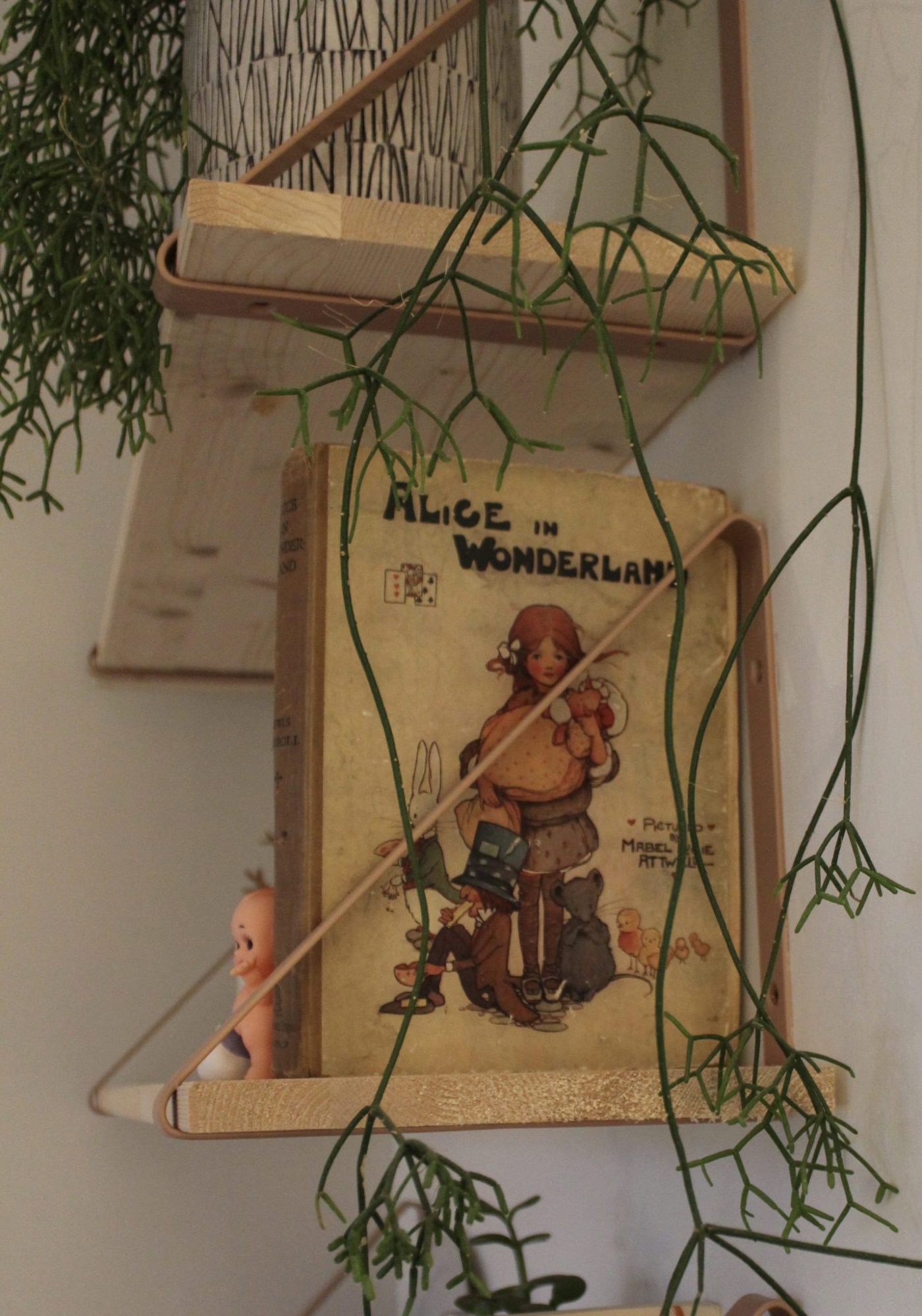 They certainly look decent. Alice is modest about her gardening efforts though doesn't need to be. Her plants look immaculate, including those she's nurtured for years in the tough location of a shady west facing flat. It's easy to spot an adept gardener by the plants they grow, even if the lack of garden may put you off the scent.
That view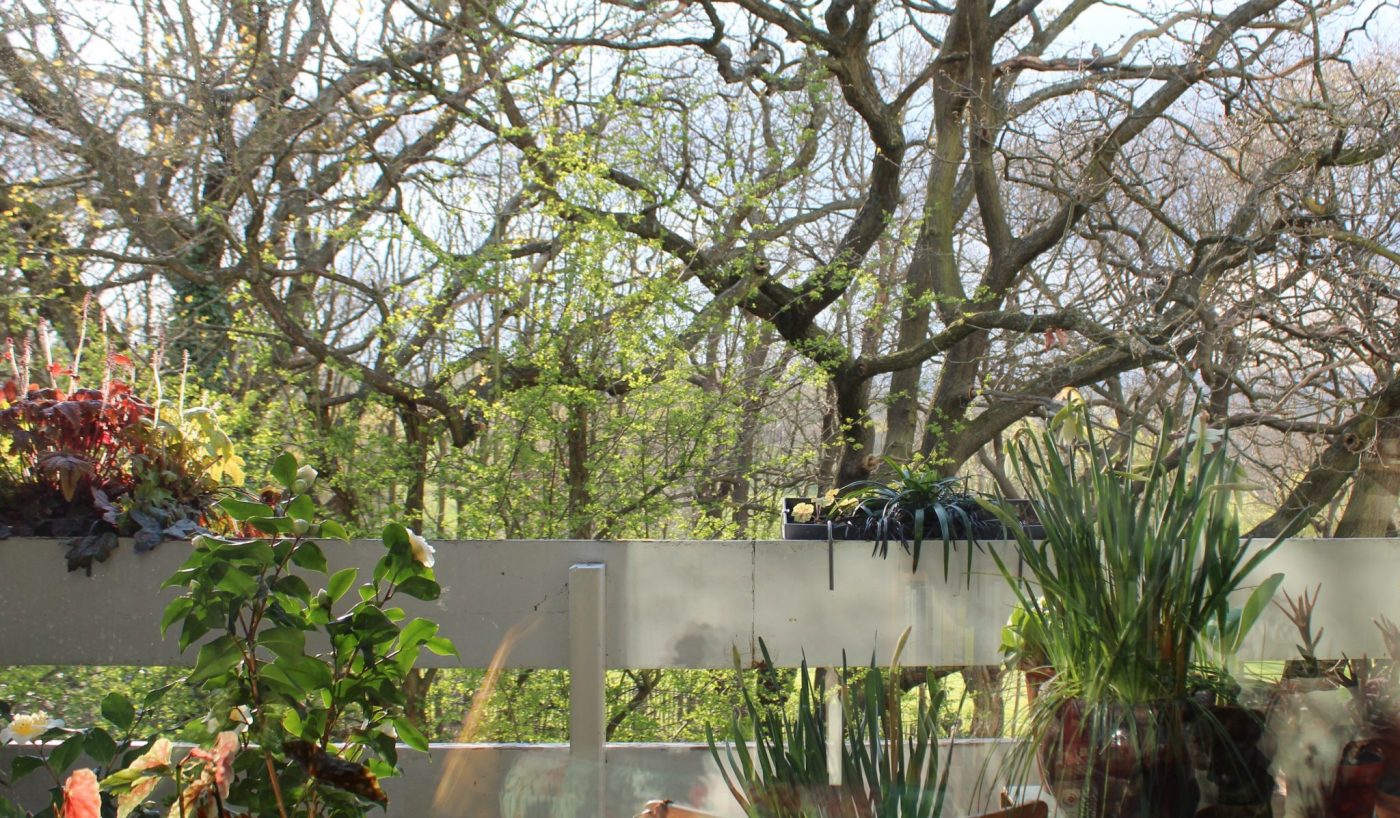 Walking into the flat the first thing you'll notice is the wall-to-wall window at the back looking out onto the balcony. Beyond, a small oak woodland just dense enough to obscure where it ends and the city begins. In summer the scene is a billowing cloud of green and in winter a tangle of angular branches. Alice's gardening nemesis, the pot digging squirrel (which I had a mini staring match with) and squatting pigeons.
It's a powerful picture and something rare in London, looking onto the canopy of a woodland. Usually windows look out onto yet more windows, here it's a perfect and private view that transports you – you could be anywhere. "It's really hard to find a balcony on a one bed flat, really, really difficult," Alice still sounding exasperated from the experience, "it's the reason I live this far out. So many urban buildings don't have these outdoor spaces."
Trials and tribulations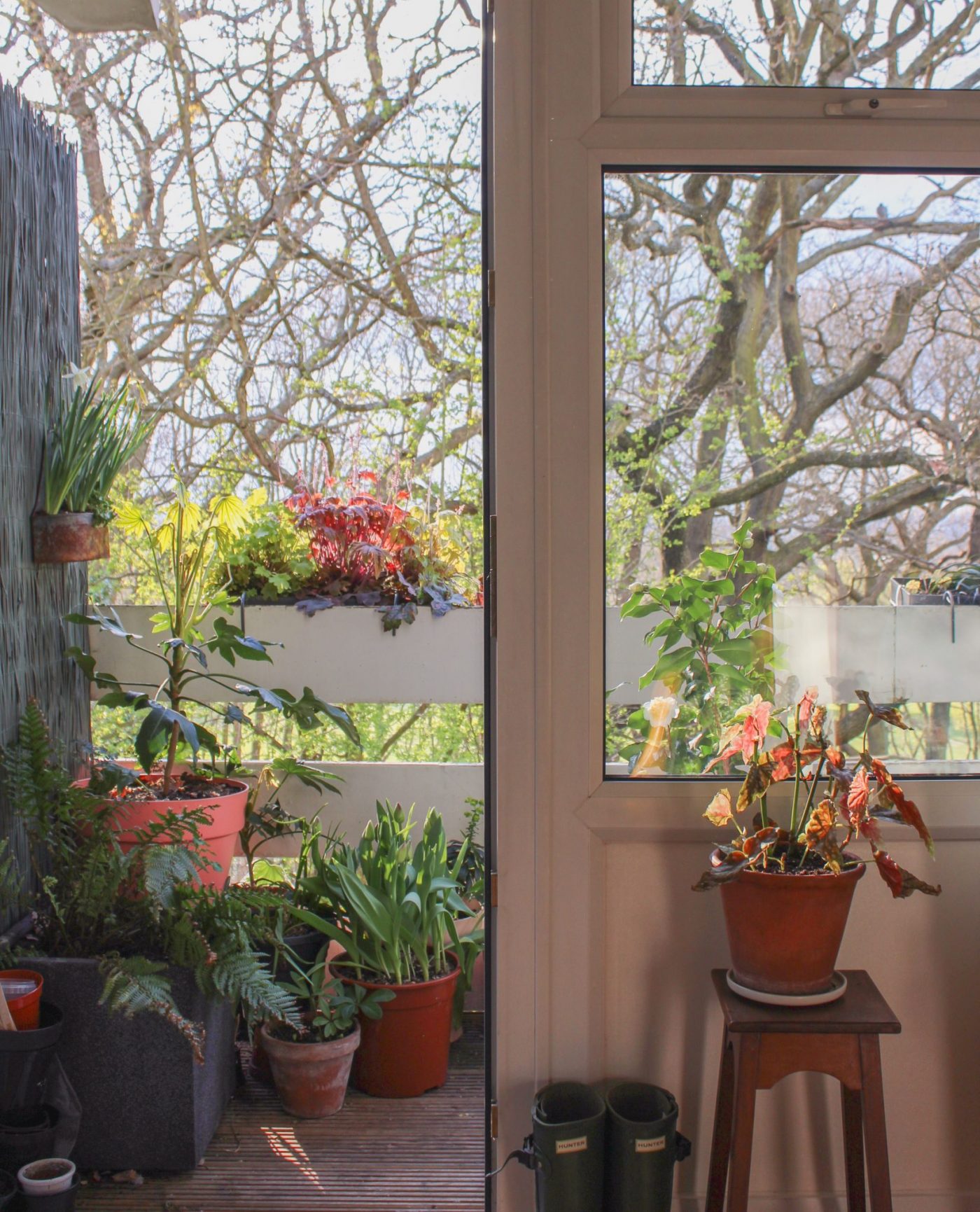 "Isabel Palmer was of great influence to me," says Alice, "she wrote the balcony gardener and that book galvanised my basic understanding. Having big troughs, planting seasonally, that book was really important for me." We were chatting about the point at which Alice's interest in gardening became a balcony way of life.
It's interesting hearing her experienced views on balconies. "If I had the time there's a huge campaign for greening balconies because an enormous amount of people don't do anything with theirs. A lot of people think it's too small to grow anything on."
Combating balcony gardening fear
I asked what might put people off using their balcony for gardening, to which Alice had a clear response: "The one thing that's always the death knell before you even start, and I had to put it in my book [How to Grow Stuff] for obvious reasons, but I was stubbornly against it at first: 'Make sure your balcony can carry the weight of your plants'. It's a really obvious point but did I get a structural engineer to look at this? No."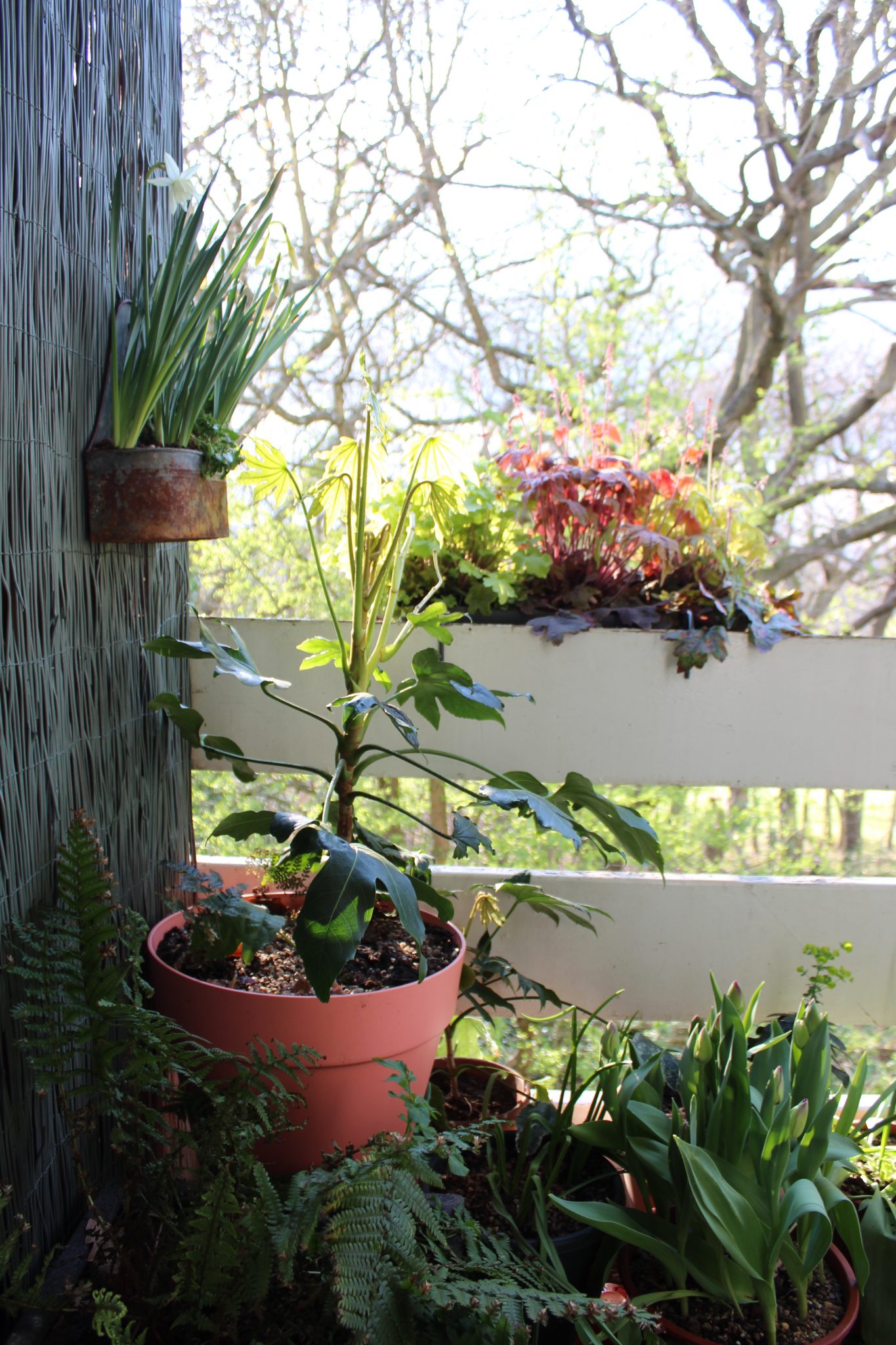 "It's made of concrete and there's a giant iron girder holding up the one above but that warning puts a lot of people off."
On Instagram Alice is often bemoaning the lack of provision for balcony gardeners, having to transport compost on buses, and the expense of large light weight containers (I feel the pain living in a small ground floor flat in London myself). "Garden centres and garden providers still don't think of balcony gardeners," says Alice, "when they do it's kind of like Playmobil, 'we made this box of stuff to use on your balcony' but we don't want more plastic, we want things that are appropriately sized for our space."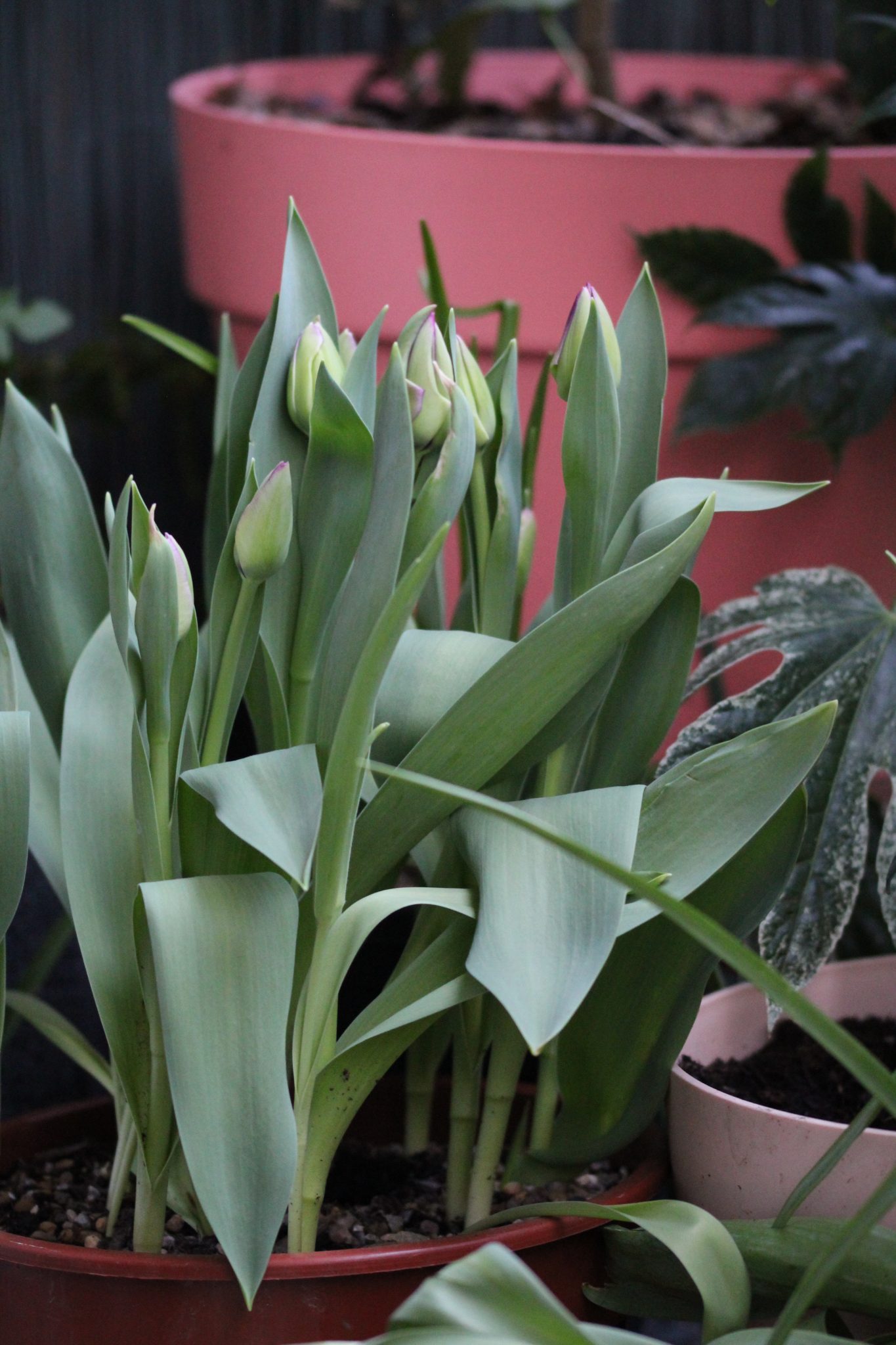 Craft and furniture
One of the highlights of the Treehouse is the love poured into its look. I know Alice has remodelled parts, particularly opening up the kitchen area – did I mention I love the kitchen tiles? – but it's the simple touches that make it. A book, a utensil, a plant. It's very personal and comforting, everything has a purpose and a place.
Although this post is largely focussed on plants, in the Treehouse the furniture and sense of craft is a draw. Some of the best gardens I visit are mini versions of the arts and crafts movement and Alice's one bed flat is that at heart. "I've always grown up in old houses and although my parents would scream at the notion of this being an old house, and they hate sixties buildings, their love of builds from say the 16th Century has been passed down to me. Also the value of there being beauty in things that are old and even extra beauty if it's been rescued."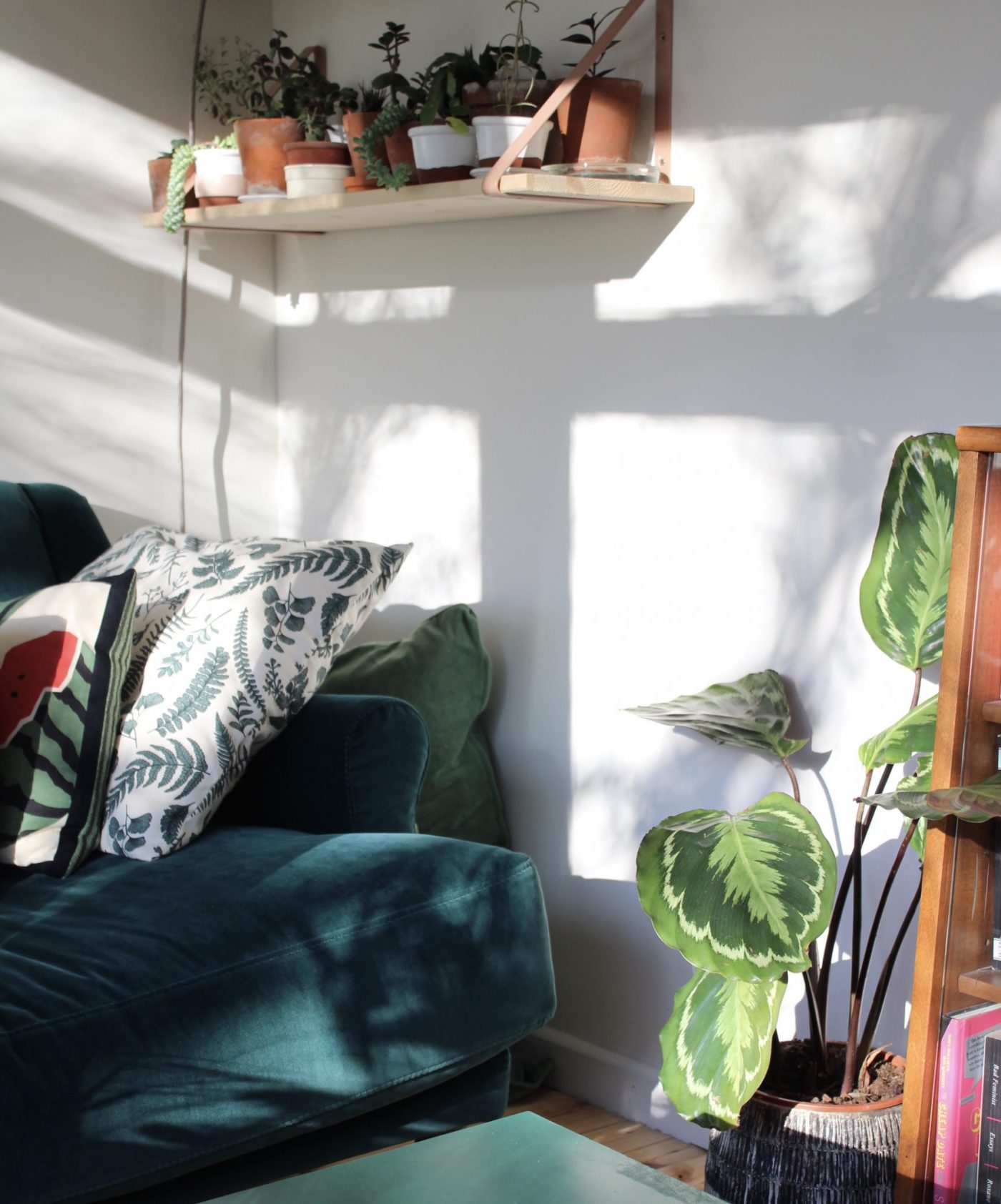 Like many people I'm often looking at Alice's Instastories with a slight sense of awe as a cupboard found on the street is transformed into a restored piece. It turns out this is a Vincent family trait, "Whenever we went anywhere in the car as a family on the way home we'd always pull over if we saw a skip, so many of the doors in the house I grew up in were rescued from skips, furniture all sorts of things. The house I grew up in was quite a cluttery lovable jumble in the countryside full of beautiful old things."
"My dad was constantly digging out beautiful glassware from the garden and he'd wash it off and we'd put it on a shelf. It's imbued in me and it's the same here, that chair came from a skip," Alice has begun to point around the room, "that's from a charity shop, my grandfather made that table, that came from a load of bins from an estate down the road. Lots came from Facebook marketplace or hand-me-downs and that lampshade was by the bins."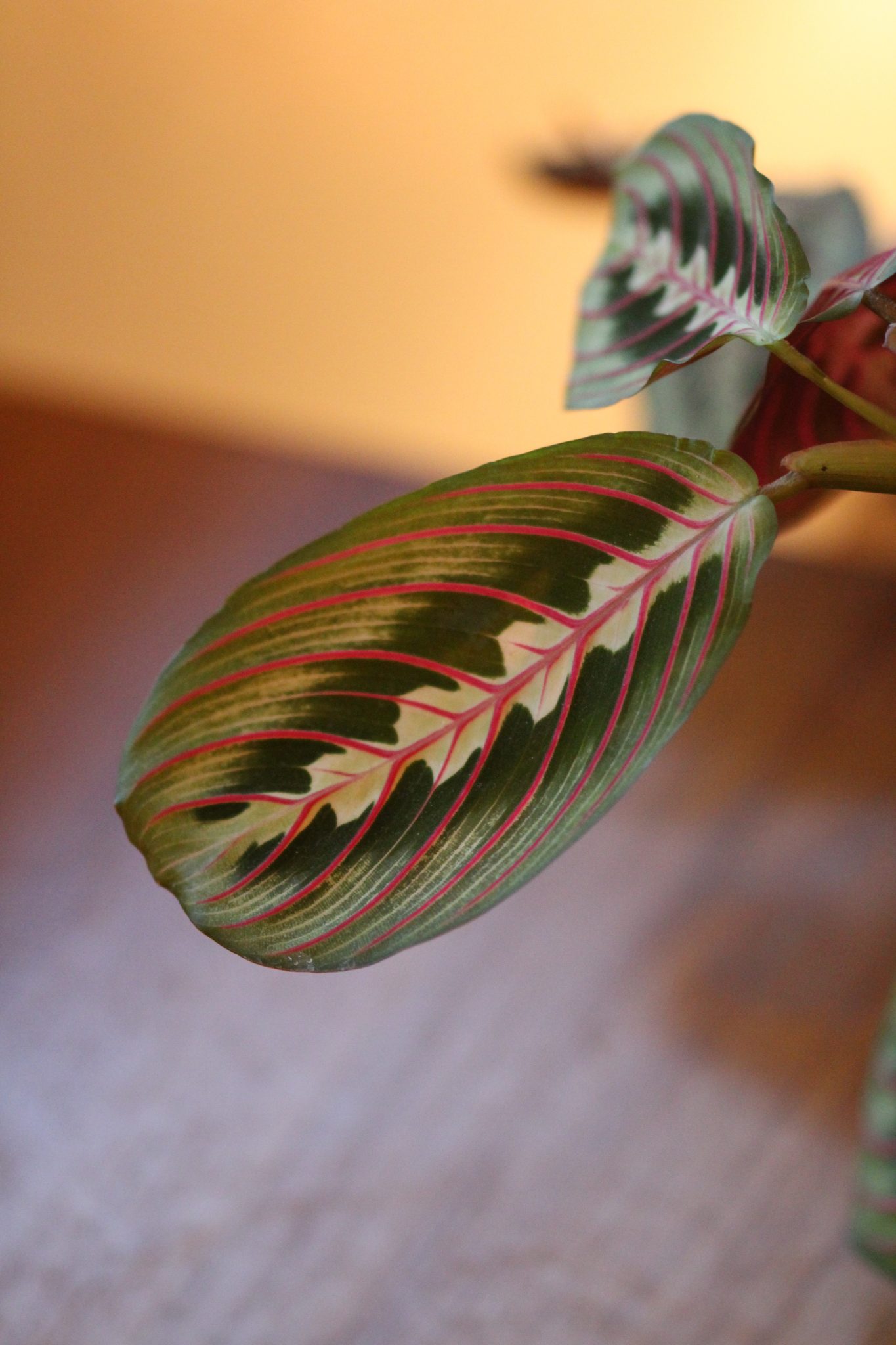 "Even before the sustainability issue came into it, for me it seems like a terrible waste when something with a sand and a polish could be beautiful in your house. I just like things that have a bit of a story: where did that come from? Why did people throw that away?"

Back in the day, a garden
I knew Alice had lived in two flats, where her interest in gardening really hit its stride but I was interested as to whether there had ever been a garden. "I lived in Hackney for about three years and that had your classic London house garden and we mostly partied out there because we were average age 23 and a half. I did garden in it, I didn't grow much in it because it was close to a side return, it was slug ridden and damp. We did a lot of tidying, burning, weeding and making it look better in those kinds of ways."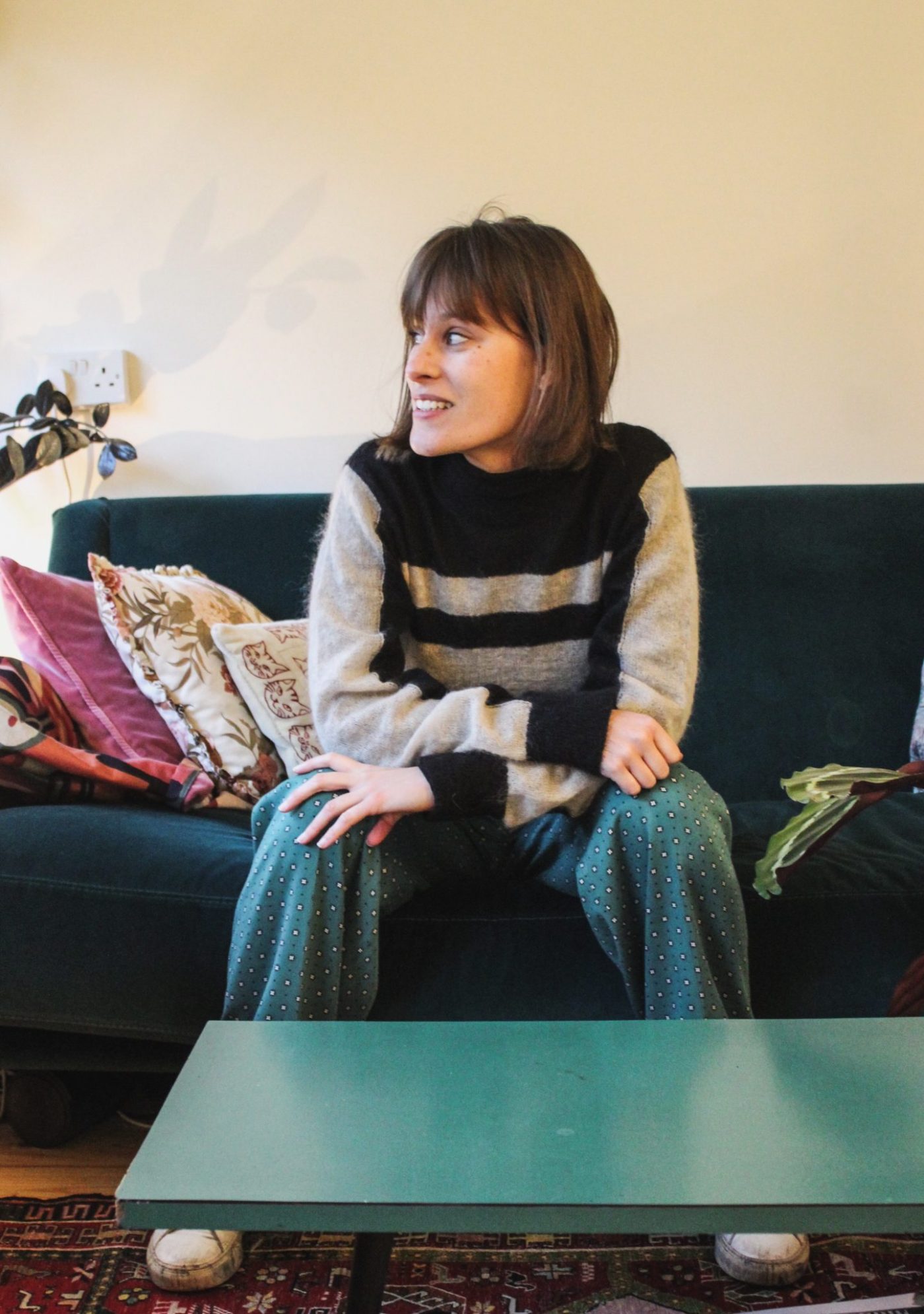 "I love that space, if I had it now I'd totally do something different with it but we had some really good parties there, which is the extent I'll say about it. What I will say is that the neighbour had the most amazing window boxes and they gave me so much joy every time I passed them. I was tuned into it, I just didn't know how to do it."
The camellia
One of the lessons I've learnt from Alice is to be careful of criticising plants you may not like personally – she rightly slapped my wrist once for slamming Camellias. As Christopher Lloyd regularly pointed out, every plant has a place and can look good given the right context and I'd deviated from this sentiment I believe in wholeheartedly. Feeling bad, I made an effort to look again and sure enough, the camellia I like most is on Alice's balcony.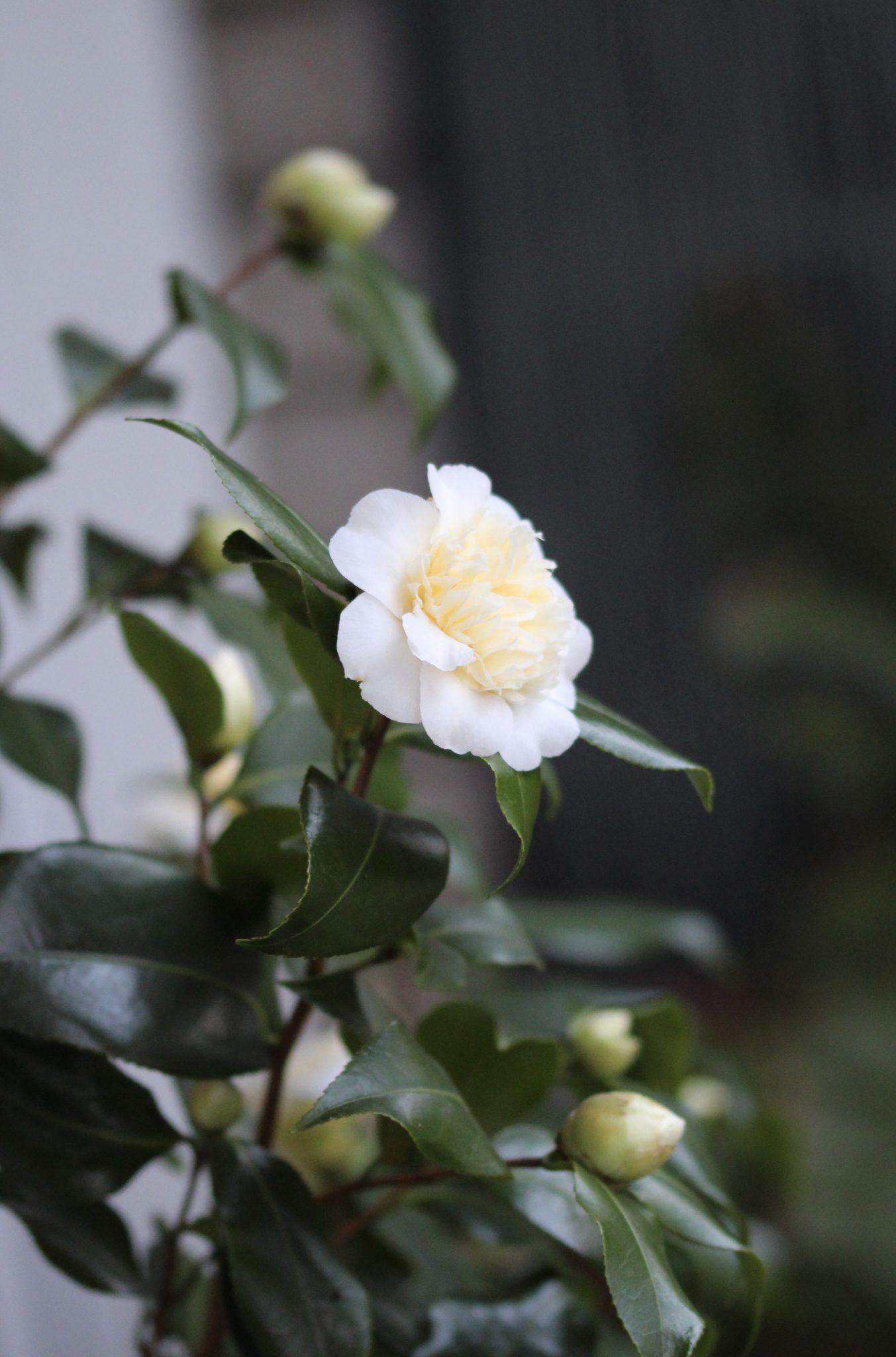 Seeing light
"I love that we're talking about this as the sun has gone in!" I've asked about Alice's use of light in photos. As someone still learning what makes a good photo, I've noticed Alice incorporates light in a way I've not seen before. Her photos seem to capture the atmosphere of the scene, part of the success of her Instagram account and book.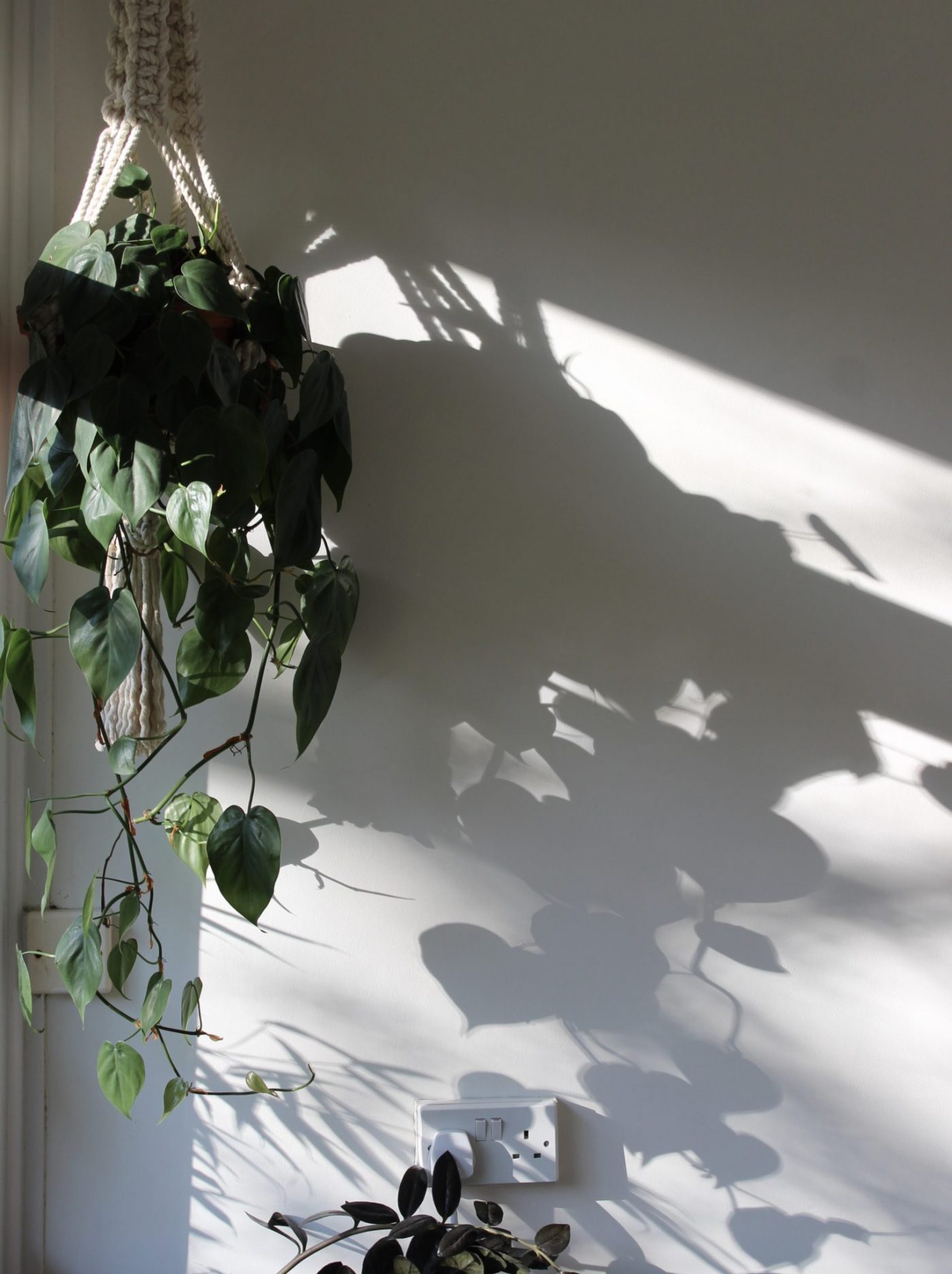 As a keen photographer myself I wondered if this use of light is a conscious decision, "It's always been present because it makes and can transform a photo but as a human, the last two flats I've lived in were light sucking flats. This one is woodland and therefore gets a lot of dappled light which is beautiful and changeable."
"The last flat used to get these amazing sunrises and sunsets across the city. I read something earlier in a really old New Yorker article that said plants eat light, isn't that amazing? And I thought, that is what they do, right, they eat light and that's fucking cool."
"For me it's another extension of enjoying the natural world, how much light you're getting. I definitely get affected by the lack of light in winter. It's not really a conscious decision, I just think it's pretty, in short. It will change the beauty of a picture for me, that's it.
What of the future?
I felt it was inevitable Alice would one day have a garden and asked if such a proposition was exciting or sad, leaving this behind. "It's a funny one, I left my old flat in a way I never expected to. Whenever someone leaves somewhere they've made a home for themselves, it's a bittersweet thing. I've learnt so much from this space because it is dark and it is challenging, and for a long time there were so many issues with the house that needed sorting that I didn't get out there until I was dragged out by my own need to make it better."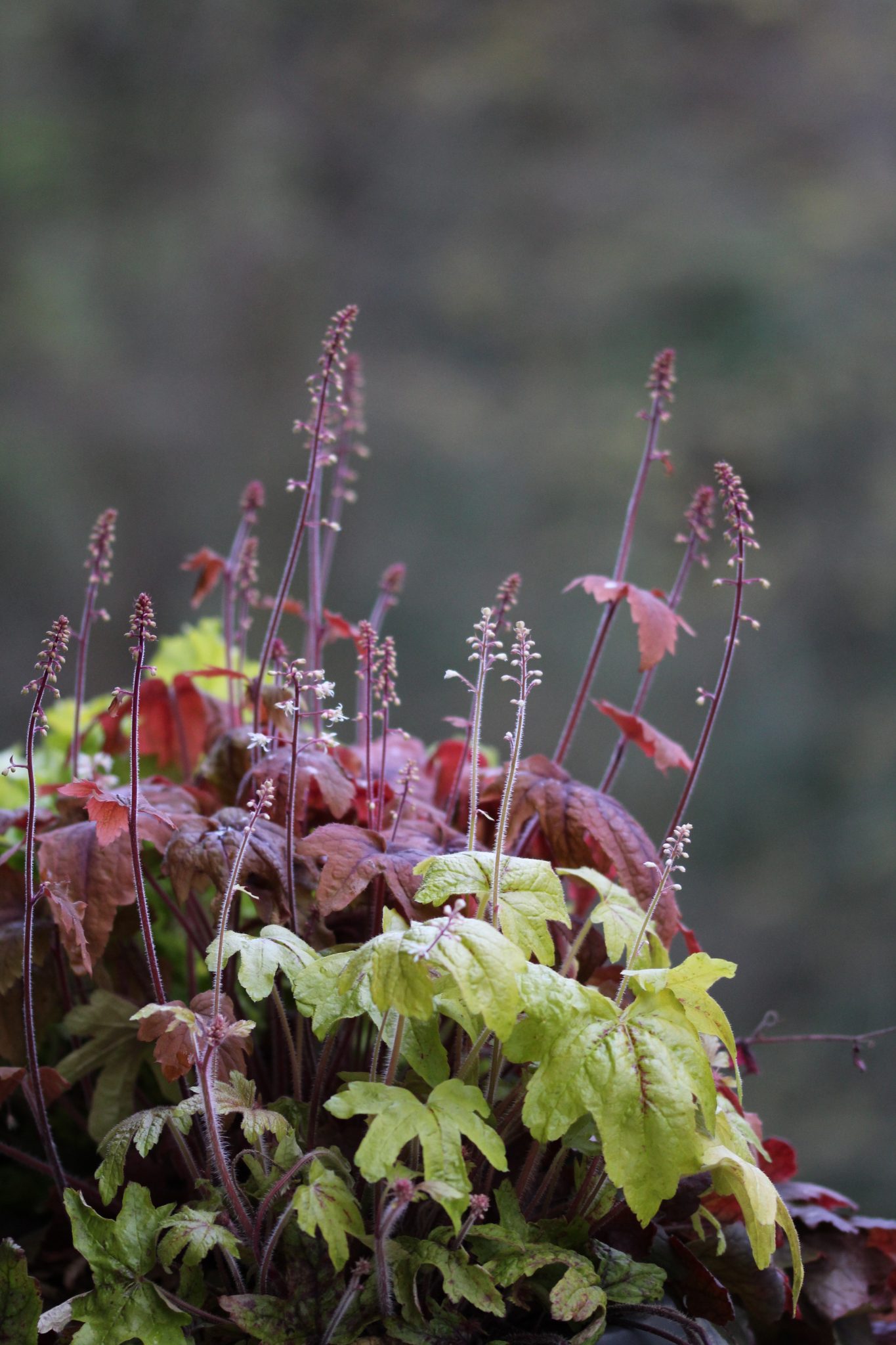 I'll miss the aspect undeniably, the woodland is amazing and I know you just don't get that in London with a house and a garden."
"The reality is that it will be another plot with a garden and the beauty of it is that everything is in containers so it can all come with me."
In my own little garden back in Clapham, when people visit I'm often told "you need a bigger garden" because of my love of plants, but I look around thinking, yes I'd love a bigger garden but I don't need one. It's interesting to hear Alice is similarly resolute. "I'm also not as desperate for a garden as many people think I am. The balcony in some ways inspires a bit of pity from people who have gardens, they're like 'if only she had a real garden though'. And actually I'm really happy with my lot, I really like the size of it, I like the challenges and the way it makes me think."
"If I were to get a garden it would be starting from scratch which would be exciting but I'd have to kill my social life stone cold dead to read all the books, learn and deal with all the slugs and moles you groundlings have to deal with."
Author of How To Grow Stuff, Alice is a journalist for The Telegraph where she writes about pop culture as her day job while squeezing in gardening stories. To see her balcony in photos that do it justice, follow her on instagram.