It's not often something knocks my socks off and genuinely makes me say "wow" out loud but then I have never before come face to face with a Dahlia flower larger than my own head.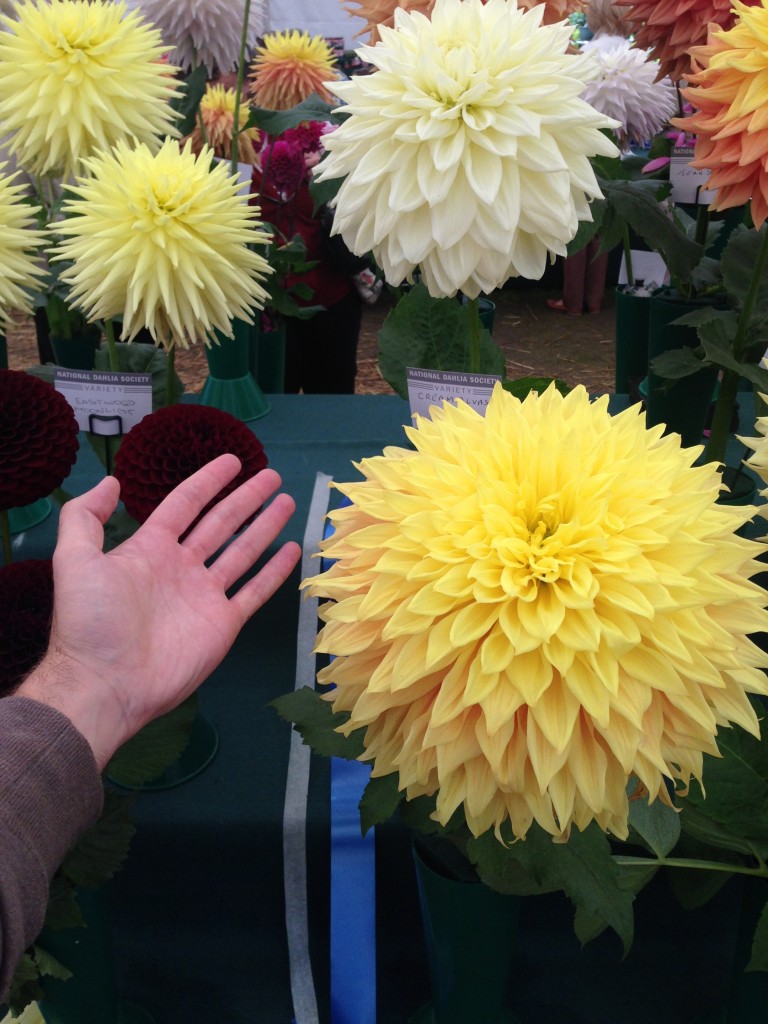 On entering the National Dahlia Society's 2014 annual show at RHS Wisely yesterday (Friday 8 Sept), I actually had to laugh to myself at how audacious these flowers are. Look at the things! I hadn't paid Dahlias much attention but Gardener's World presenter Rachel De Thame has been bigging them up a lot recently and I've been interested in Autumn flowerers for next year.
As a result, I made sure I paid a visit to this tent and colour me sold, Dahlias are incredible show stoppers! I asked members of the society about the largest flowers which are ridiculous in their size and apparently, as long as bought from good stockists, are relatively easy to grow. Plant in good loam, feed, water, stake and be sure to only allow three or four stems to grow to make sure the plant puts everything into the big flowers.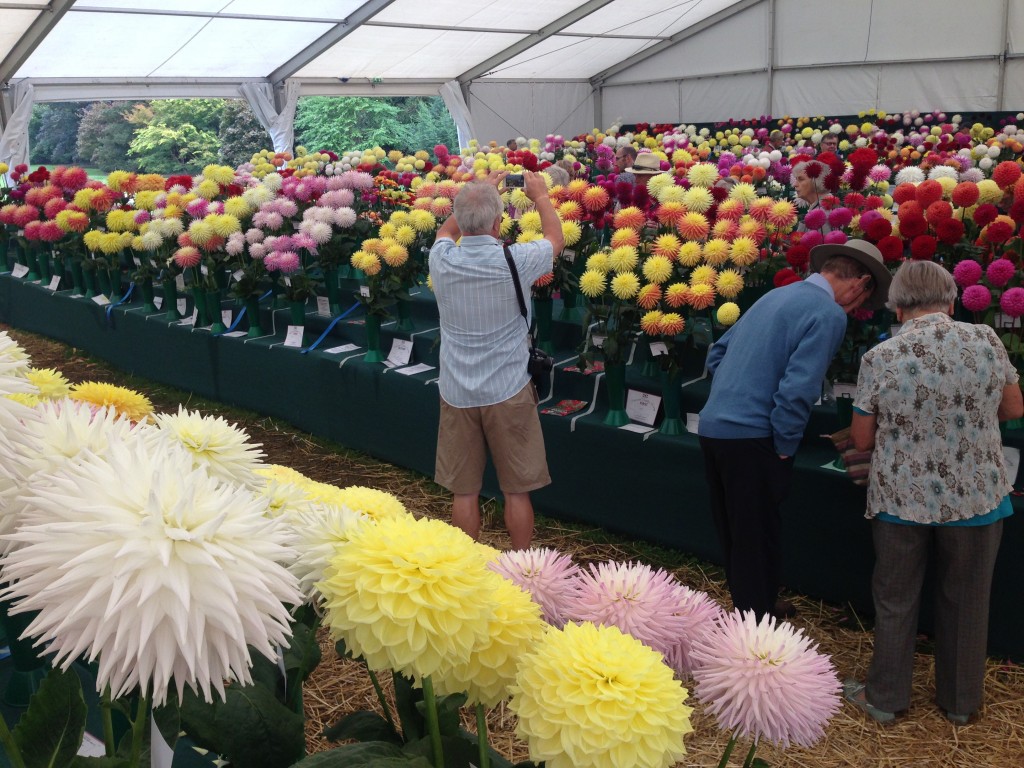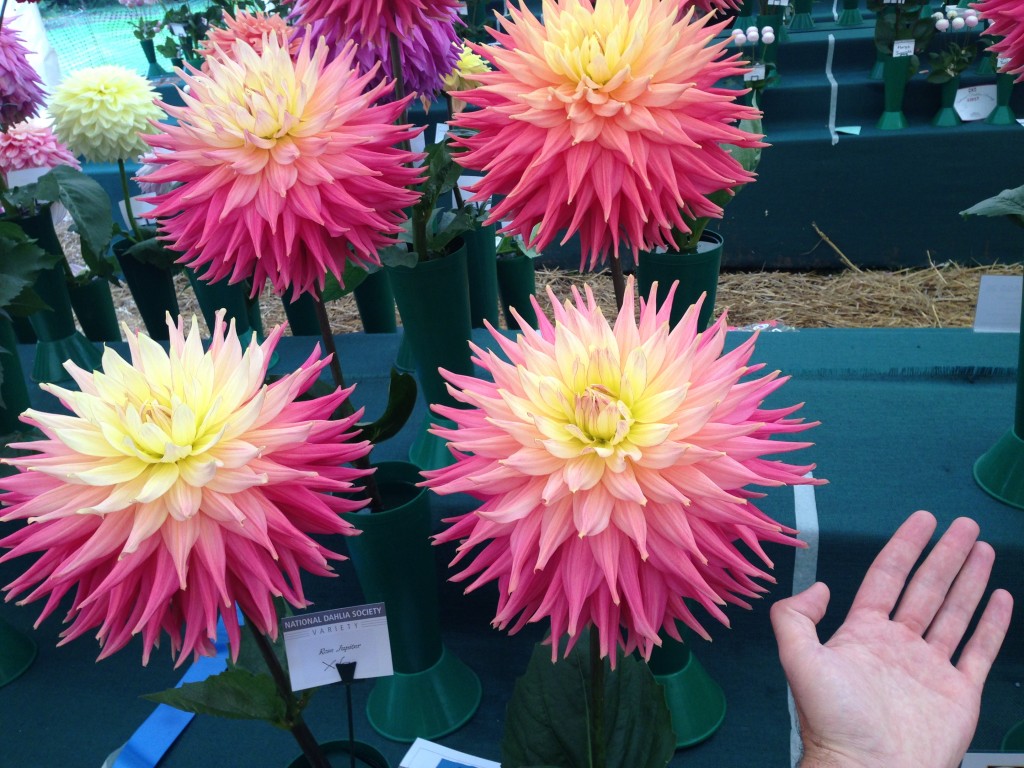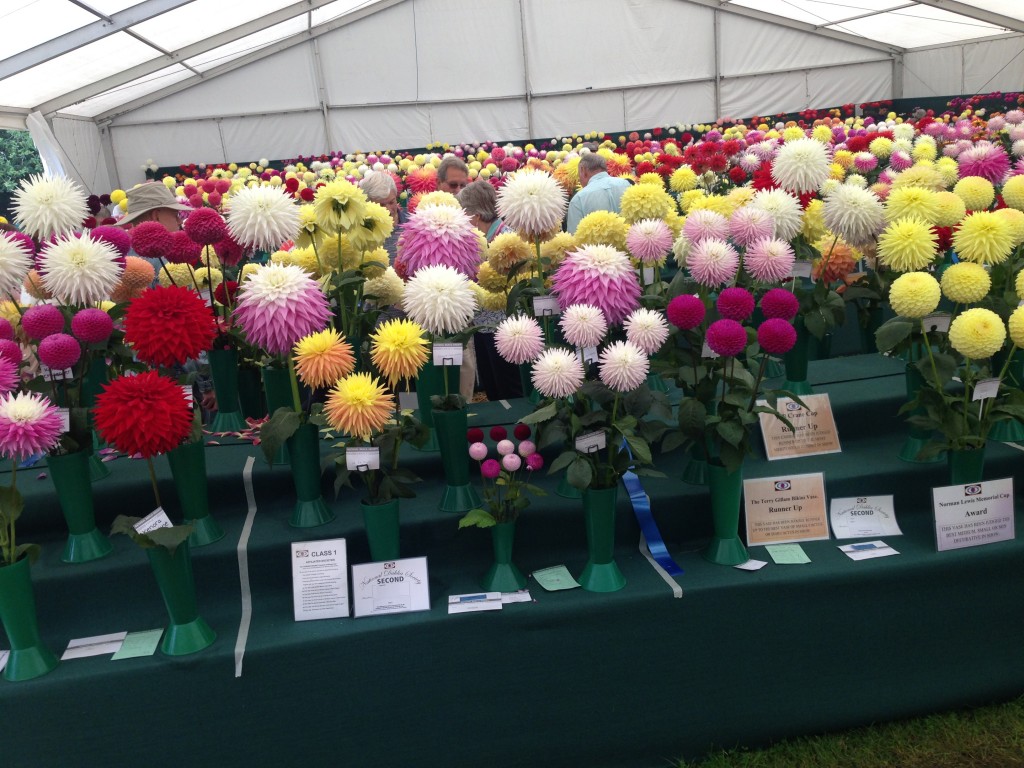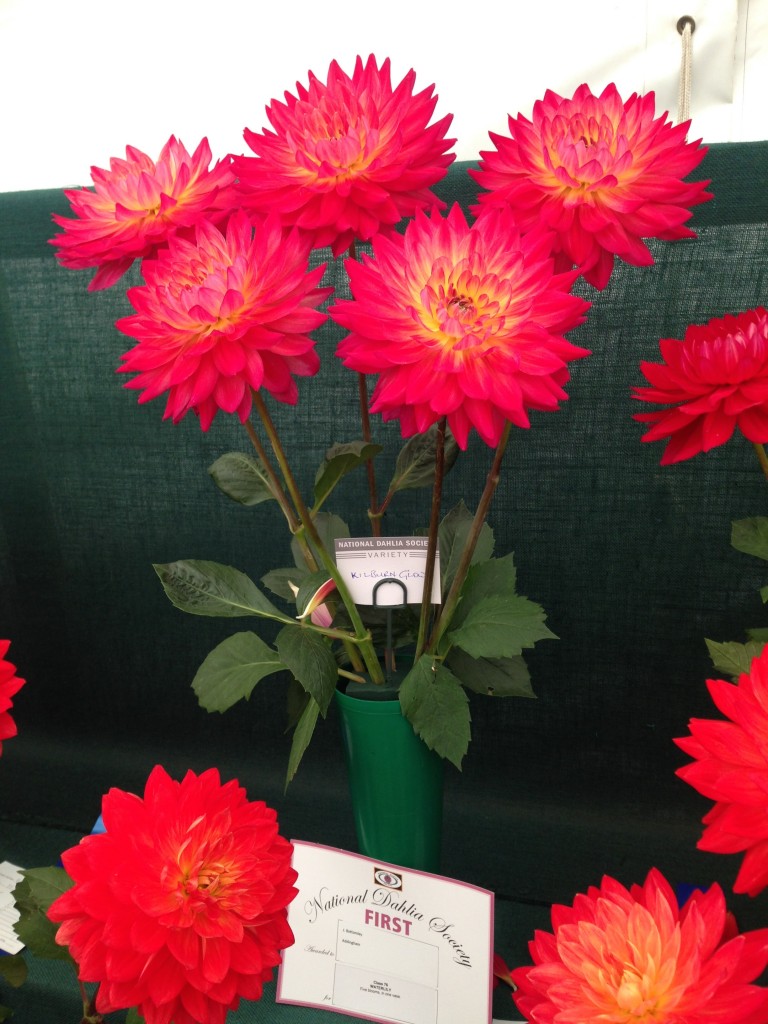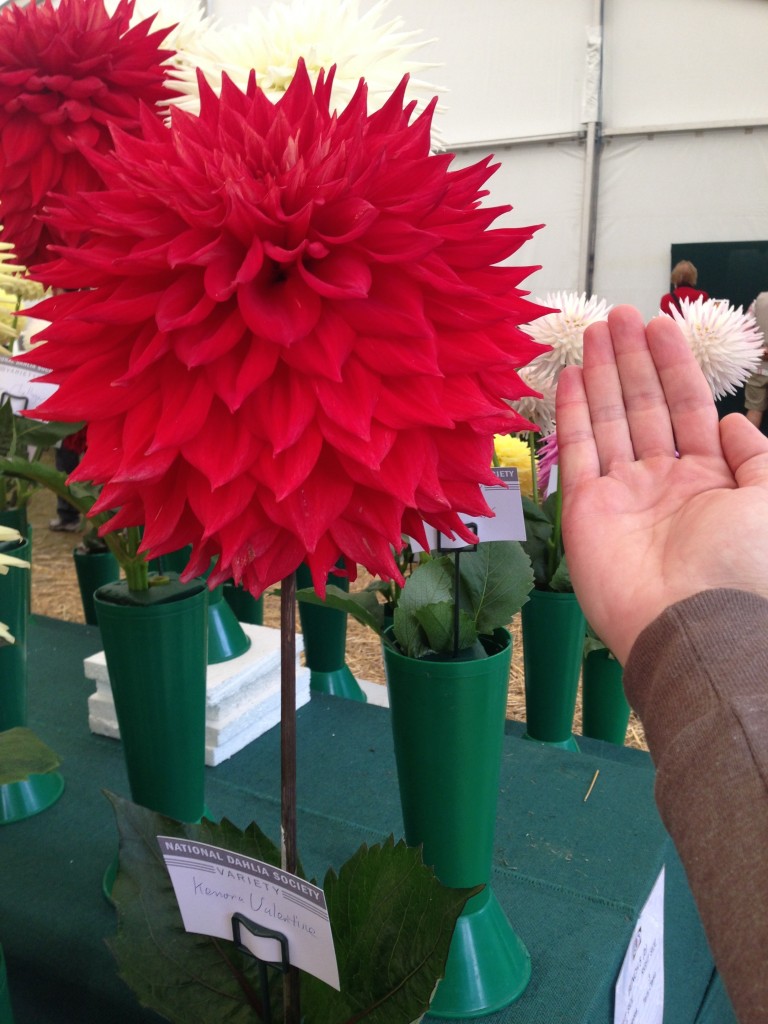 In 2015 I just have to give the super sized flowerers a go, so I'll be buying some of those to plant in front of smaller, freer planting to balance out the giant fireballs of colour. If the flowers are that big I can't wait to see what the bud is like and how it opens!