Looking for maximum planty wonder without spending a penny? Then check out my fave London garden and parks below. This is a realtime list of places I've visited that I'll update regularly as I go to more and as my interests change.
1) The Barbican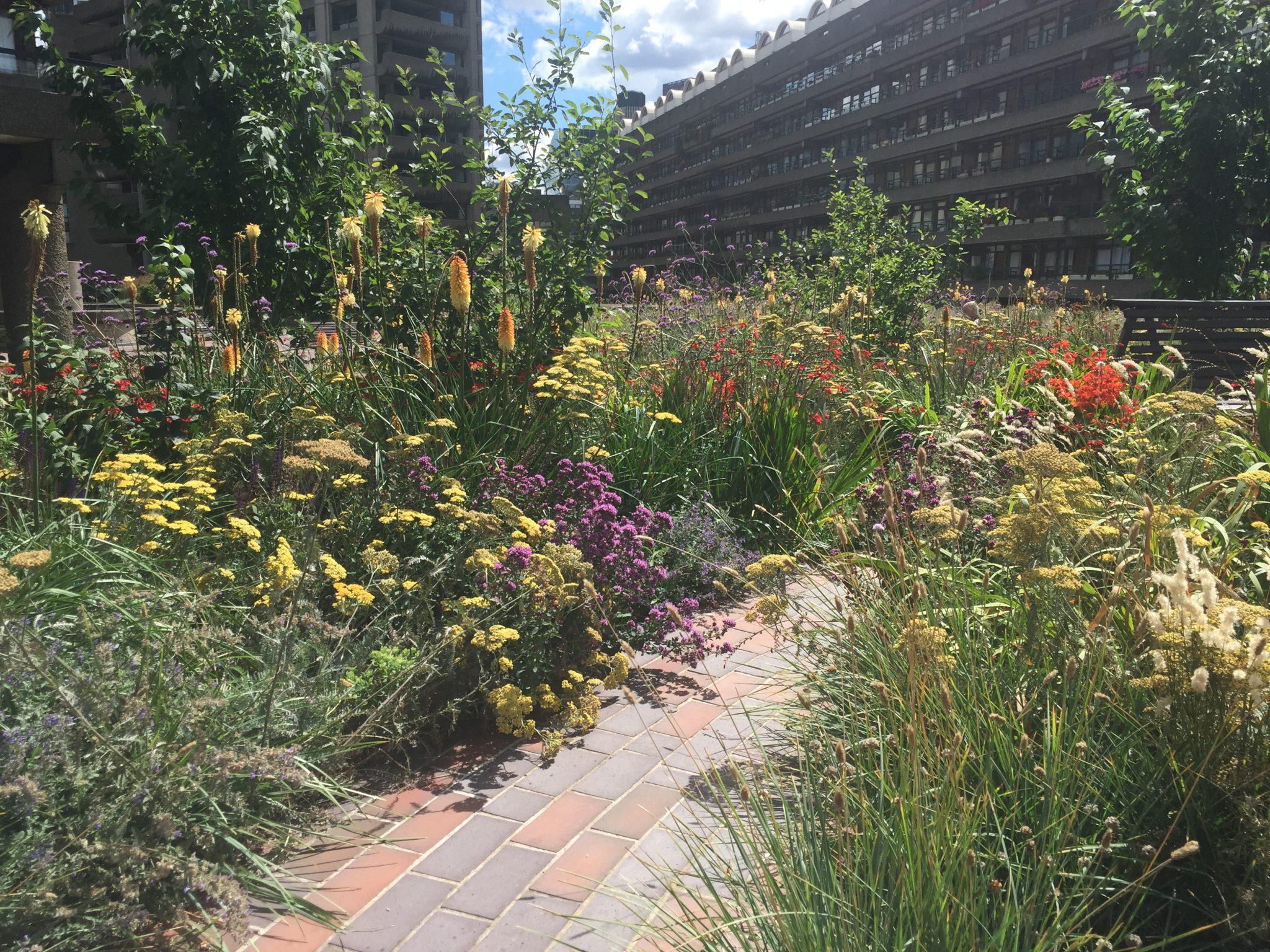 Nearest tubes: Barbican, Old Street, Liverpool Street, Bank.
Futuristic brutalist housing estate, it feels like another planet, especially when entering the conservatory when it's open occasionally on Sundays. It's always been home to lots of plants, hanging from balconies and lining the communal areas but recently it had a revamp by garden designer Nigel Dunnett that sent the horticultural world into meltdown.
2) Clapham's Eden Garden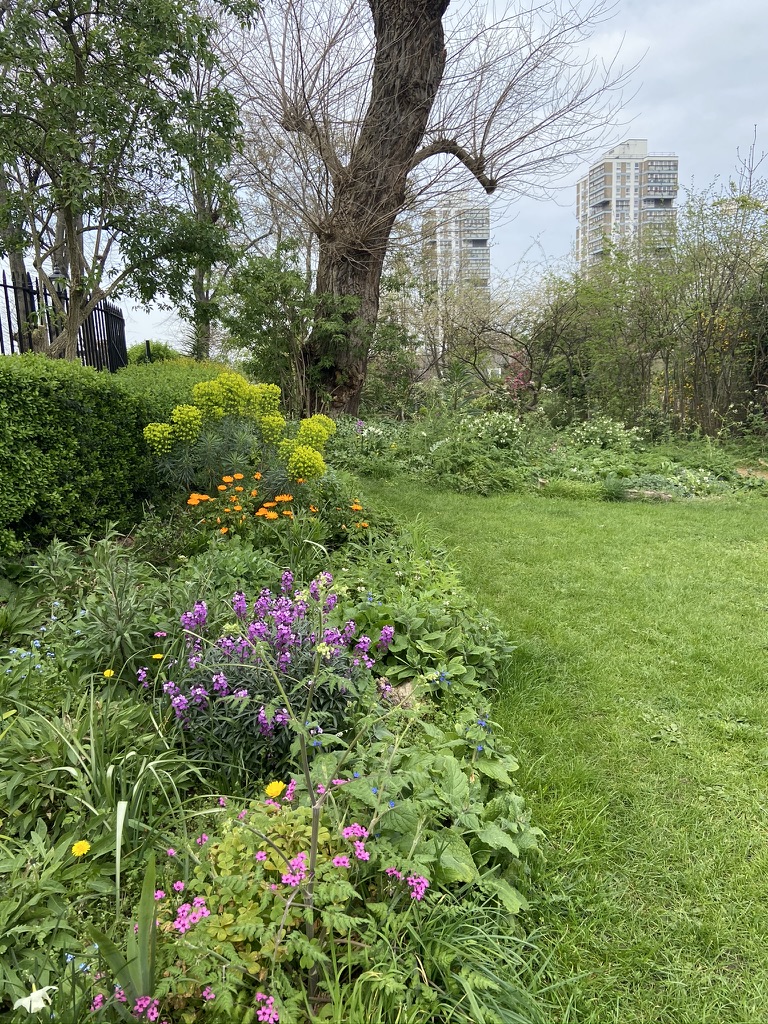 Nearest tubes: Clapham Common
Tucked away in the bit of Clapham most people don't explore, past the common, past the shops, bars and restaurants, sits a little slice of the area's history. Looking at St. Paul's church you could be out in the countryside as this grassed patch hasn't changed since this actually was countryside. Down a wrought iron fenced path romantically called Matrimony Place, sits the real treasure. One of my favourite spots in London is this humble wildlife garden, designed by Stephen Barney and now looked after by head gardener Benny Hawksbee and volunteers. It's a small garden filled with insect attracting pops of colour, visit for the bees and butterflies, the flowers are bonus. I've learnt so many lessons from this place.
3) Kennington Park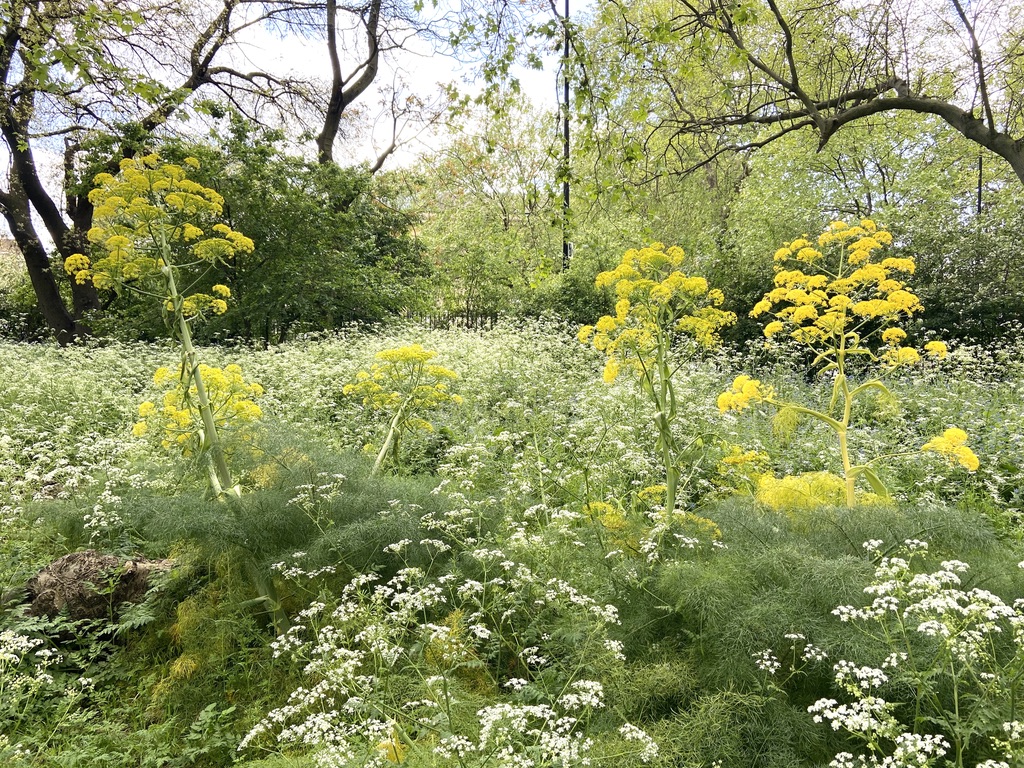 Nearest tube: Oval
The gardeners at Kennington Park clearly know a thing or two about plants. Star attraction is the flower garden with contemporary plantings against the industrial backdrop of metal fences onto sports areas. There are also some choice trees dotted about but the thing I like the most are the wilder meadow areas in the corners of the park.
4) Fulham Palace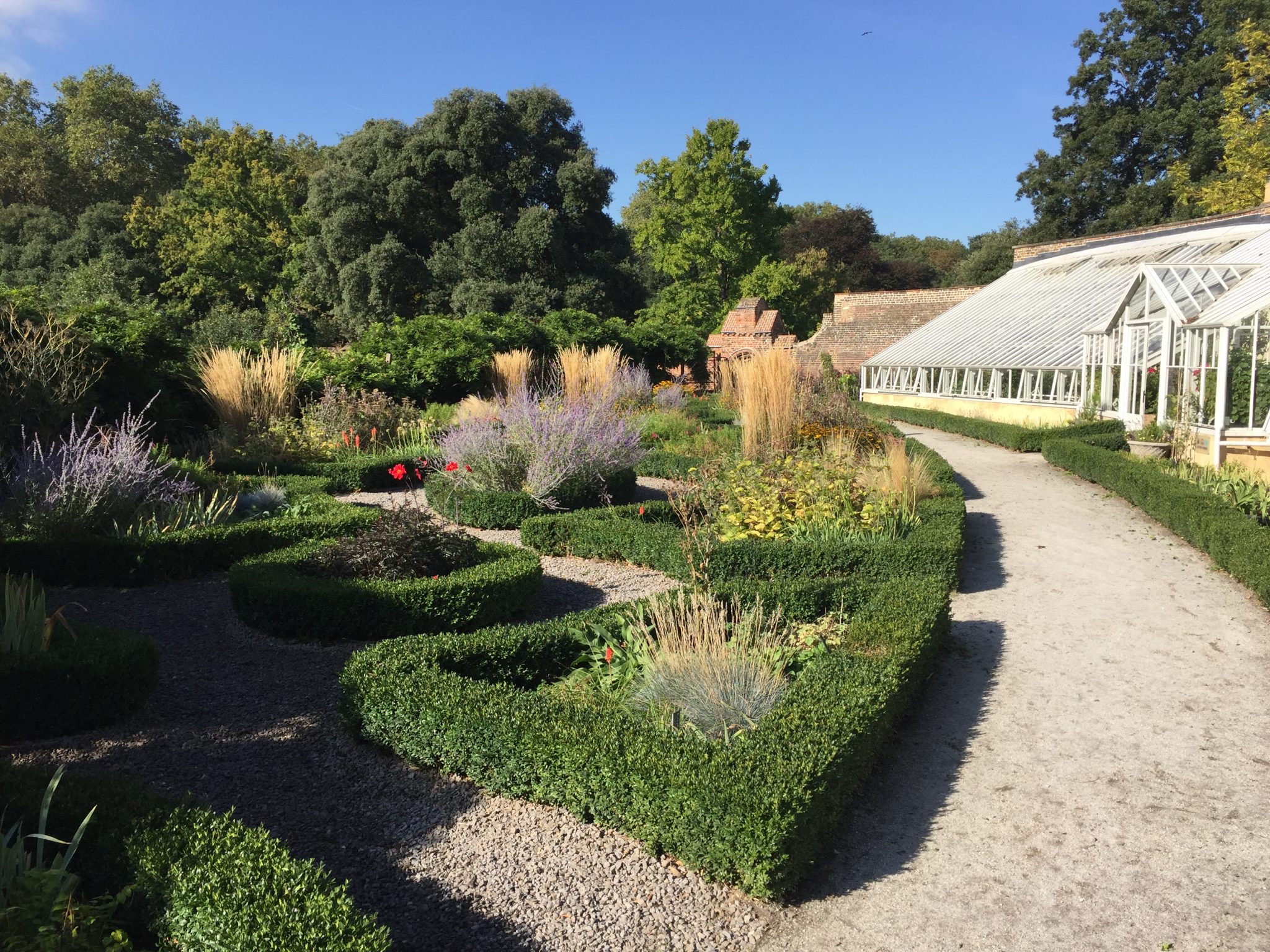 Nearest tubes: Putney Bridge
I was recommended this little gem by the Thames Valley Horticultural Club when I popped down to give a talk. Despite having lived in Putney for a few years when I first moved to London, I'd never ventured in. Having received funding from the National Lottery in recent years I nipped in after a design job locally and was blown away. Freely flowering borders created by volunteers and a few small glasshouses. It's not huge but well worth popping in one lunch time or afternoon. It has the feel of a village in the heart of London.
5) Horniman Museum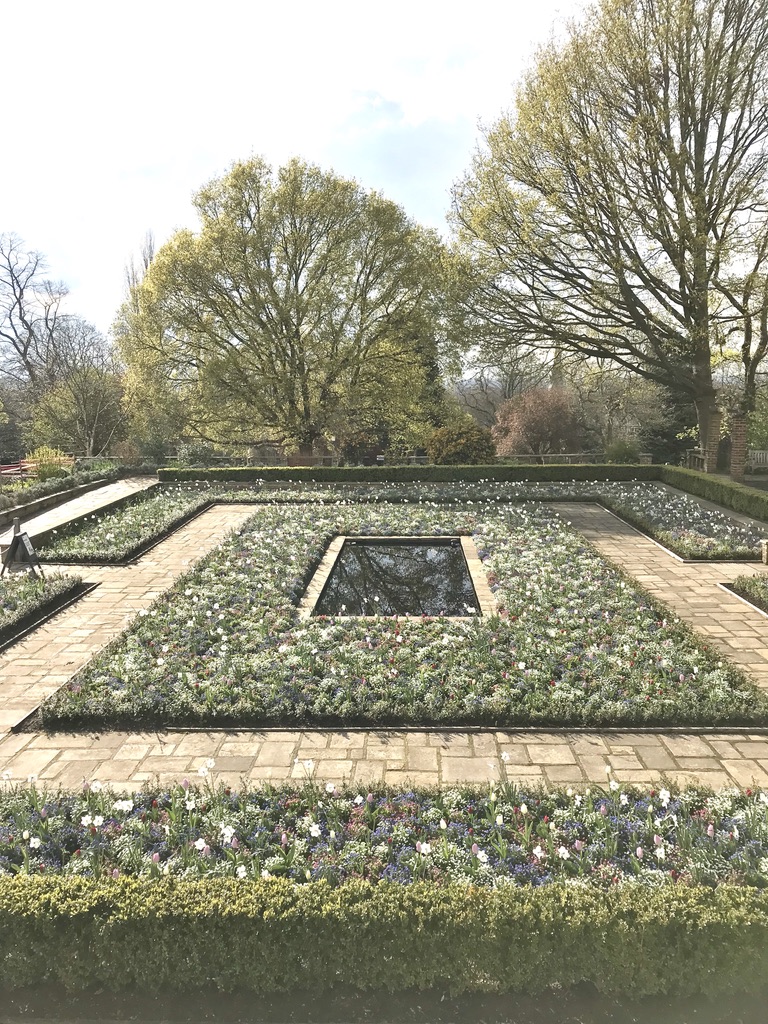 Closest train station: Forest Hill
One of London's least known museums, quite the feat given its name. Worth a visit for the museum's walrus biscuits alone, you'll also be treated to an experimental and inventive garden split into a variety of exciting zones. From tropical to dahlias, to shrubberies and kitchen gardens. There is also a new planting by designer James Hitchmough.
6) NEO Bankside
Nearest tubes: London Bridge, Southwark, Borough, Waterloo
I found this garden by chance while wasting time before a meeting I'd turned up early for. Nestled between tall glass tower blocks behind the Tate Modern, this garden is a lesson in garden design because it's essentially a woodland garden. Colourful and lush, I especially love the statue and rocks.
7) King's Cross
Nearest tube: you guessed it, King's Cross – be sure to take the snazzy colourful lights tunnel exit (you'll know it when you see it)
Anyone who remembers King's Cross before the 2012 Olympics will remember feeling both grotty and scared, and that was just looking at the rundown WHSmith next to a grubby takeaway only Burger King. These days, thanks to an injection of more money than any of us could ever imagine and more natural stone than Mount Everest, it's now clean and stylish. Around the canal you'll find lots of exciting planting by Dan Pearson's studio. It's been very interesting watching this space change over the last ten years. Plants have been key to give the area heart and prevent it being a soulless Canary Wharf Part 2.
8) Regent's Park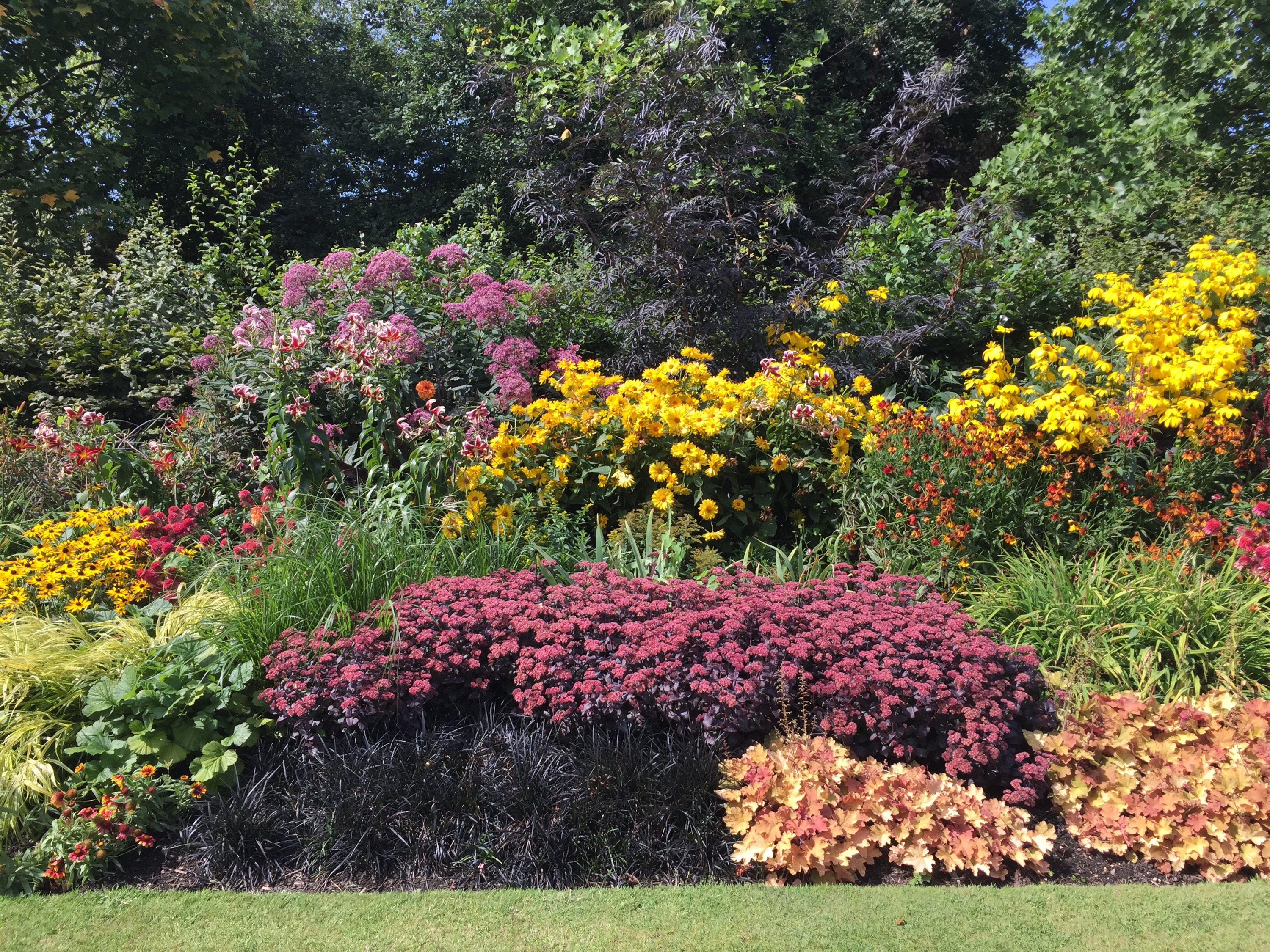 Nearest tube: Regent's Park, Great Portland Street, Baker Street, (and Warren Street with a bit of a walk)
One of the Royal Parks, Regent's Park is as vast and exciting as any paid for public garden. Split into various zones there are formal designed walks, tropical beds, seasonal displays, a Japanese garden and more. In recent years there have been sculpture exhibitions too.
9) Battersea Park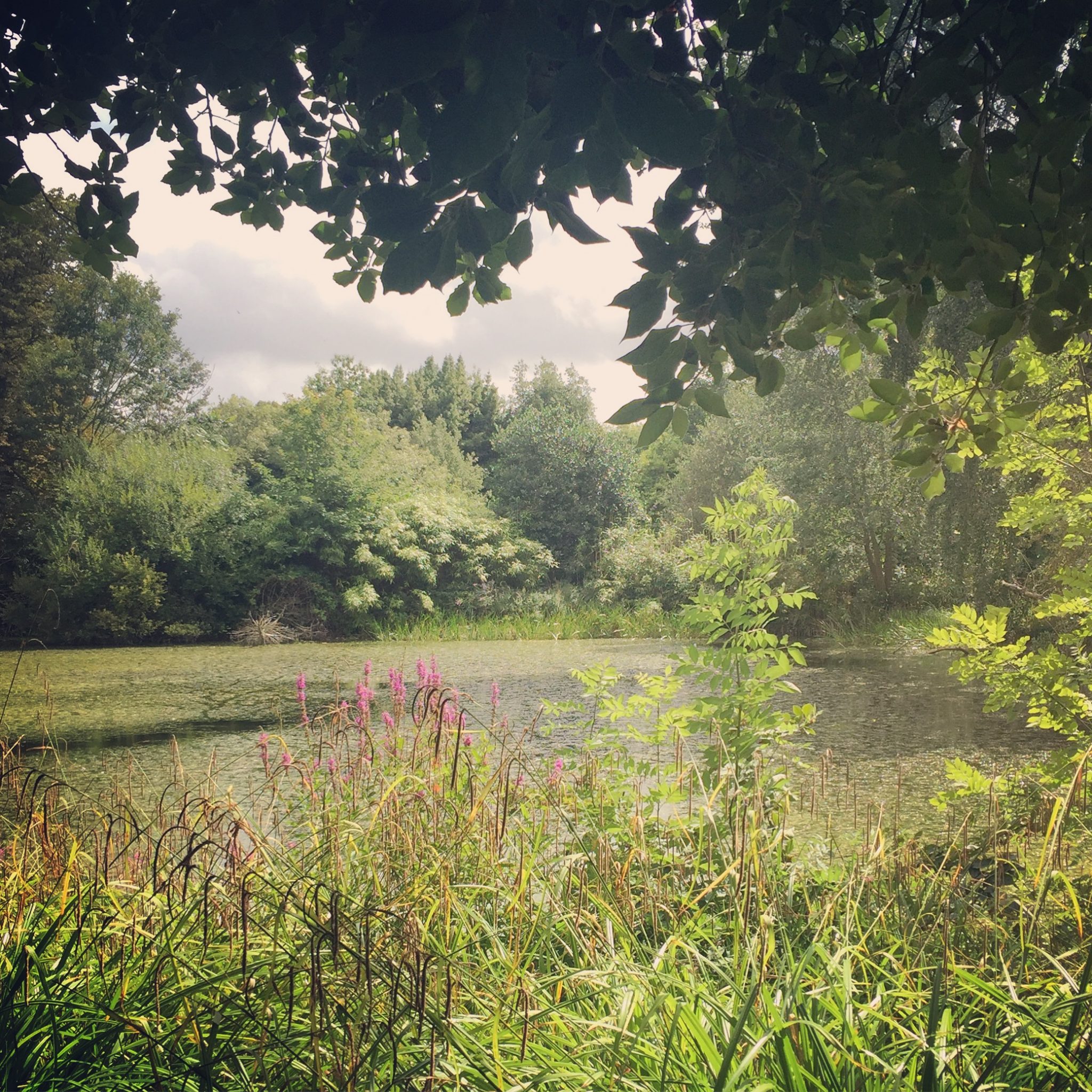 Nearest tubes: none yet but one is planned to open in the next few years.
A completely human made park, designed by Victorian architect James Pennethorne. It houses landscaped lakes and rockeries making it possible to get lost and escape the bustle of London completely. Over the years community groups and garden designers have added to the park to create many beautiful planted areas too – if you can find them in its maze like sprawl. Don't miss the herb garden and English country garden.
10) Potters Fields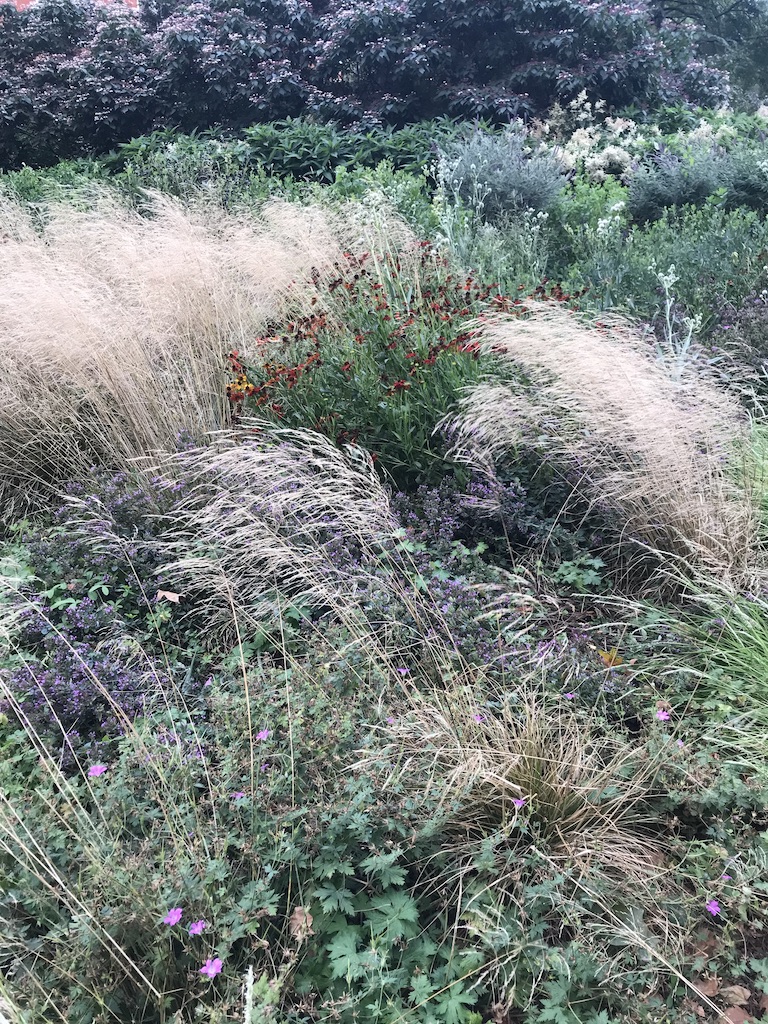 Nearest tube: London Bridge
Who knew that there was a Piet Oudolf designed garden in the centre of London. Potters Fields isn't very big but it is filled with Echinacea. Worth visiting for the beautiful clay paver paths as much as the planting. Once afternoon I sat here just taking in the atmosphere, sketching ideas for show gardens and wishing all of London's parks were like this.
11) National Theatre Roof Garden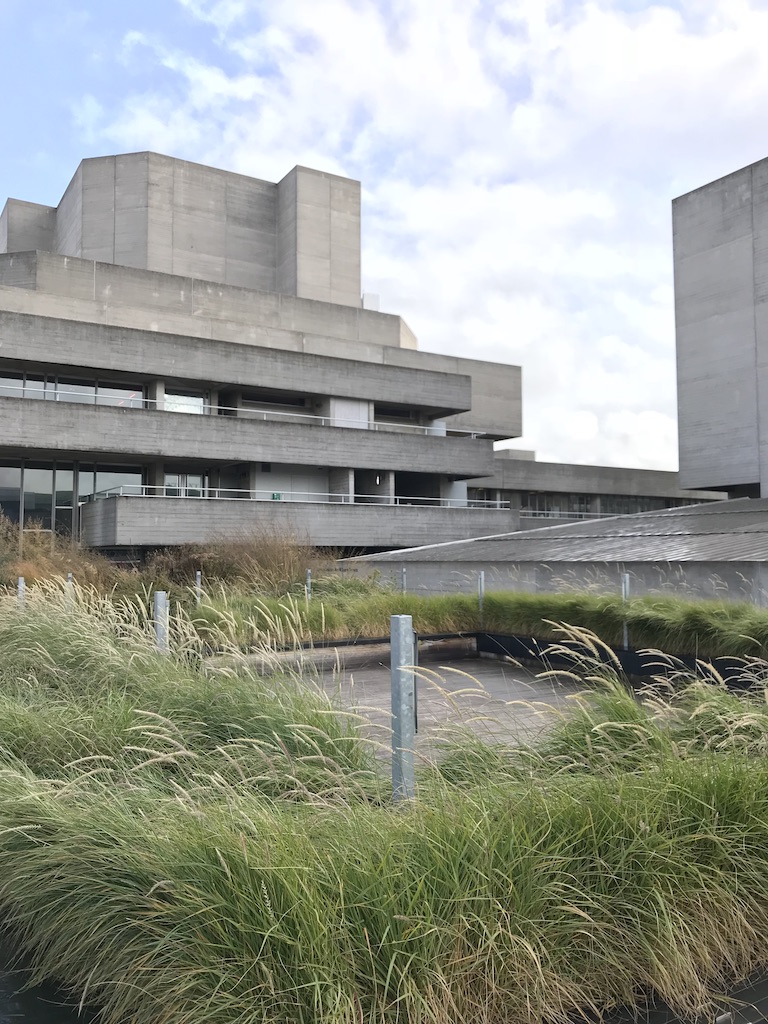 Nearest tube: Waterloo
Much smaller than most gardens on this list, it's worth a little look see in late summer. A good example of tough and exciting plants on a brutalist roof terrace overlooking the Thames with views.
12) West Ham Park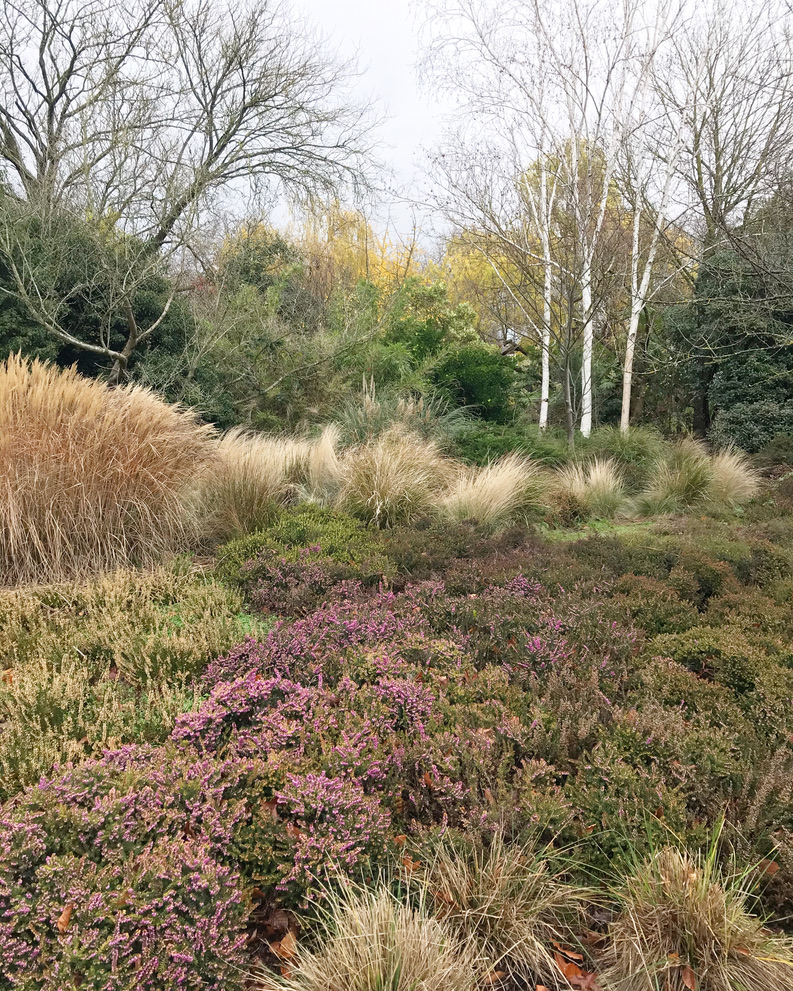 Nearest tube: Plaistow / Nearest train station: Maryland
Working around the corner on a garden design, I decided to explore the area and minutes away is this wonderful park. Like the best parks in London, the gardeners clearly enjoy playing around with plants. There are many different areas filled with a lovely mix of different plantings. I particularly liked the above heather and grass vista, soft, natural and heather rarely seen in modern design.
13) Olympic Park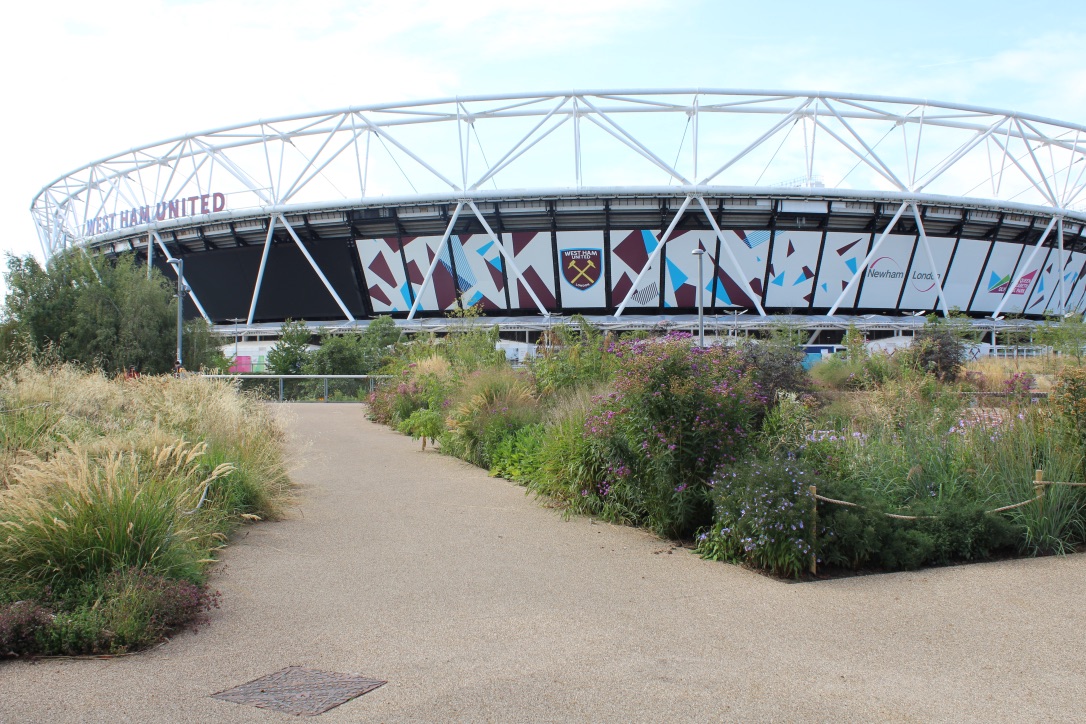 Nearest tube: Stratford
This vast site was radically transformed as the main location for the London 2012 Olympics. Much of the planting was designed by Nigel Dunnett, James Hitchmough and Sarah Price. Although it doesn't have the same level of funding now as during the Olympic year, it's still a remarkable example of contemporary garden design.
14) Richmond Park
Nearest tubes: Richmond, Roehampton – but it's quite a walk from both
An enormous sprawling park filled with deer, the main reason for going, though their munching makes the park less exciting for wild flowers. Hire a bike or walk around and you'll feel like you've escaped London. At the top of the breathtaking hill nearest to Richmond sits some planted gardens too with awesome views out of the city.
15) Crossrail Place Roof Garden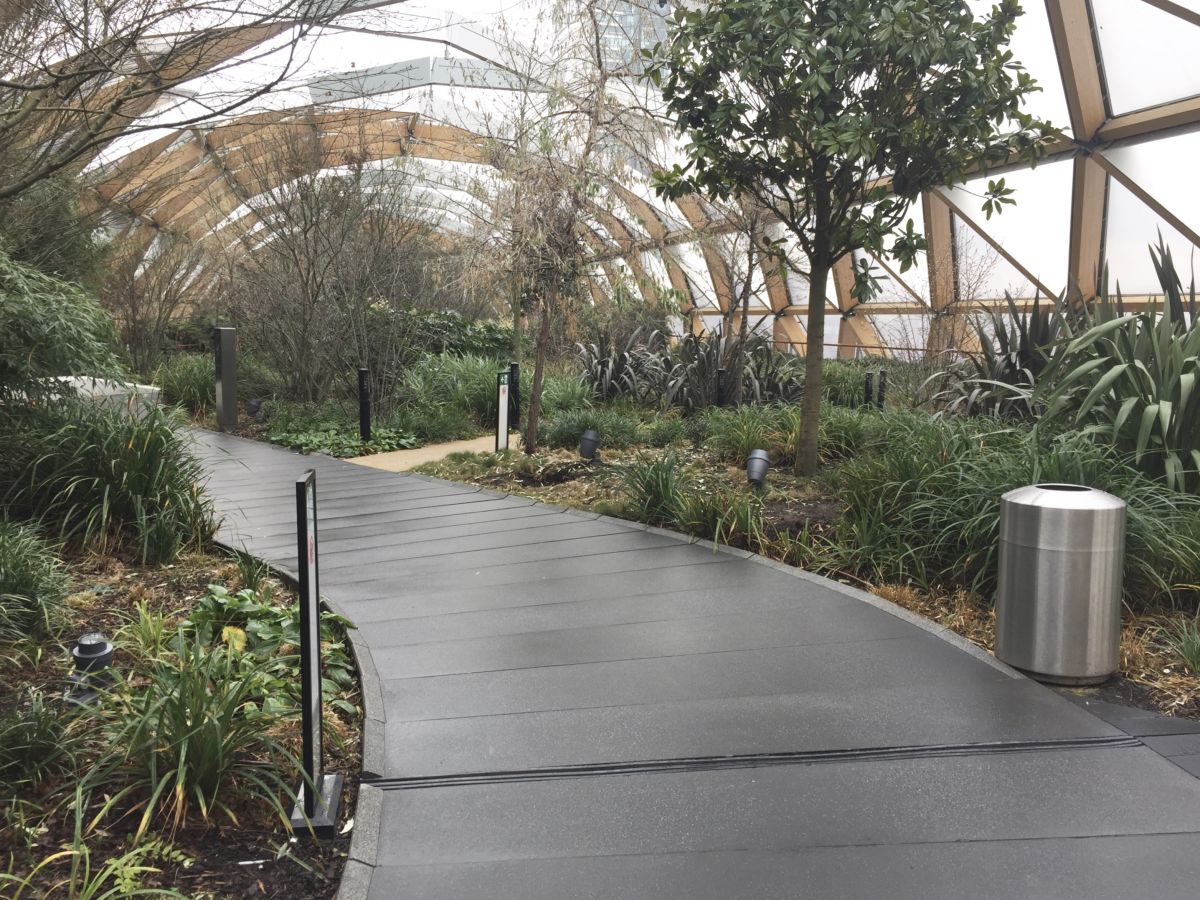 Nearest tubes: Canary Wharf
I love this place. I wouldn't necessarily recommend going out the way to visit because it's small, though we did and enjoyed the trip (on the weekend to avoid the hordes of business people). It sits above a small shopping centre and is filled with various exotic plants including tree ferns. It's the structure as a backdrop to the plants that impresses.