It's almost Christmas so I'm crazy busy wrapping up work, getting ready for the family arriving and trying to revise for my next RHS exams in February. There's still time to squeeze in the odd few essential jobs in our small urban garden in central London though.
Cut back
Over the last month I've been gradually tidying up and cutting everything back, first the Musa and Dahlias, then the Cannas and Hostas. Today it was the Hellebores' turn as I saw our garden's first case of Hellebore leaf spot in the week. Previously I'd left the Hellebore leaves until the last minute before flowering, but I was advised that pre-Christmas is a good time to do the lot, removing every leaf, which I've done.
Leaf it out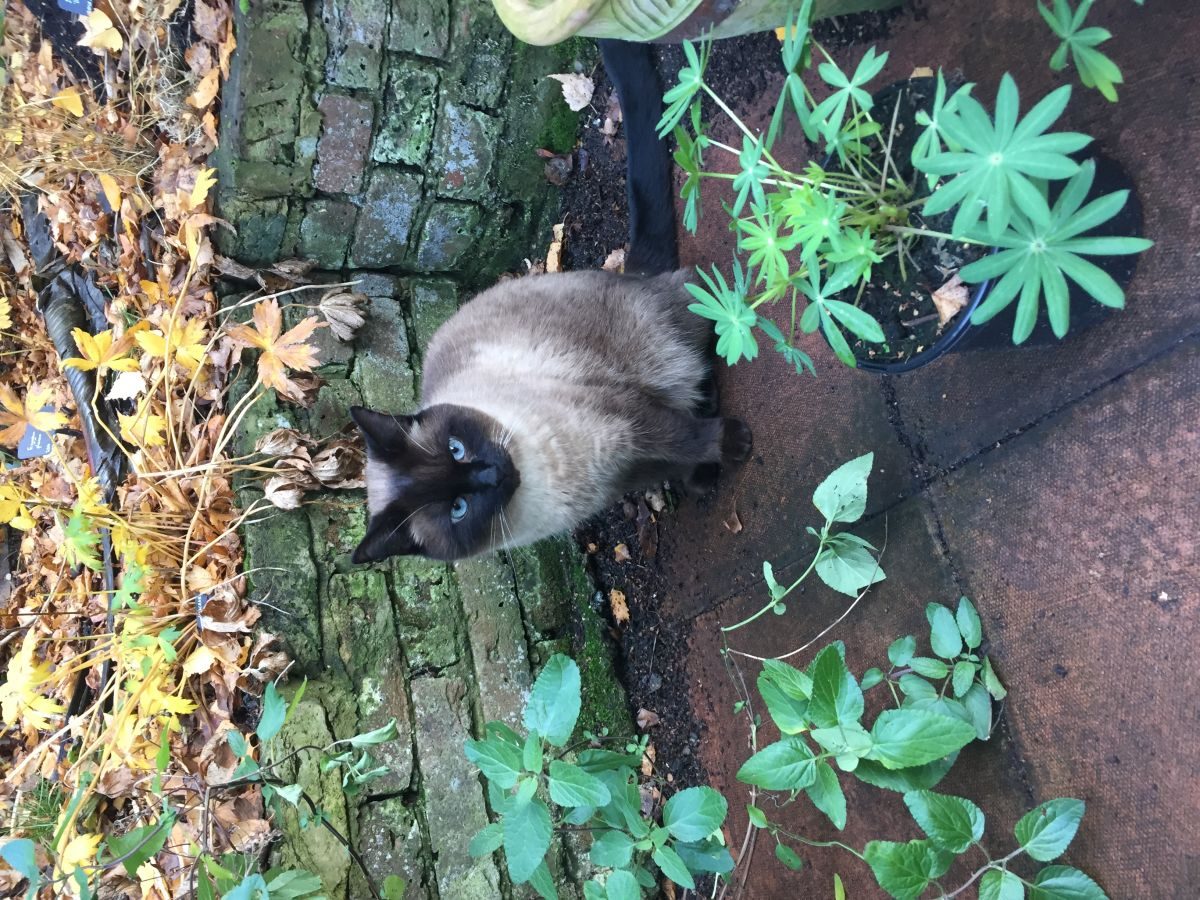 We're lucky to have two lovely mature Betula pendula (silver birch) in our neighbour's garden. Come autumn they dump all their leaves into ours, which I tend to sweep up and chuck onto our borders as a mulch – the worms get to work on them almost immediately.
Allium and Sedum shoots
I swear the New Year we celebrate is completely out of sync with the 'proper' New Year, which to my mind is today – the winter solstice. From today, the days start getting longer again and the nights shorter. Which coincides with the emergence of new shoots from the likes of Galanthus nivalis, Allium sphaerocephalon and Sedum.
New small space ideas for 2017
I'm making a few significant changes to the garden for 2017 which I'll talk about more on here in spring. I'm trying out a few new types of plants and other experiments to push plants to their limits in our small London garden to see what they are capable of. Today I planted some new Lupins called 'Masterpiece' to replace 'The Page' which all appear to have rotted away this autumn (Christopher Lloyd and Fergus Garret recommend treating them like annuals, I tried not to and the plants decided to do it for me!) These two cultivars always appear at the Chelsea Flower Show and I like them both equally.
Propagation
My 2017 growing year actually started last weekend with the sowing of various Lathyrus odoratus (sweet peas). This year I didn't bother soaking or nicking the seed and sure enough, they all sprouted within a few days regardless. I started them inside at 15 C and moved them outside to the cold frame with my other seedlings and Salvia cuttings once sprouted.
Cat grass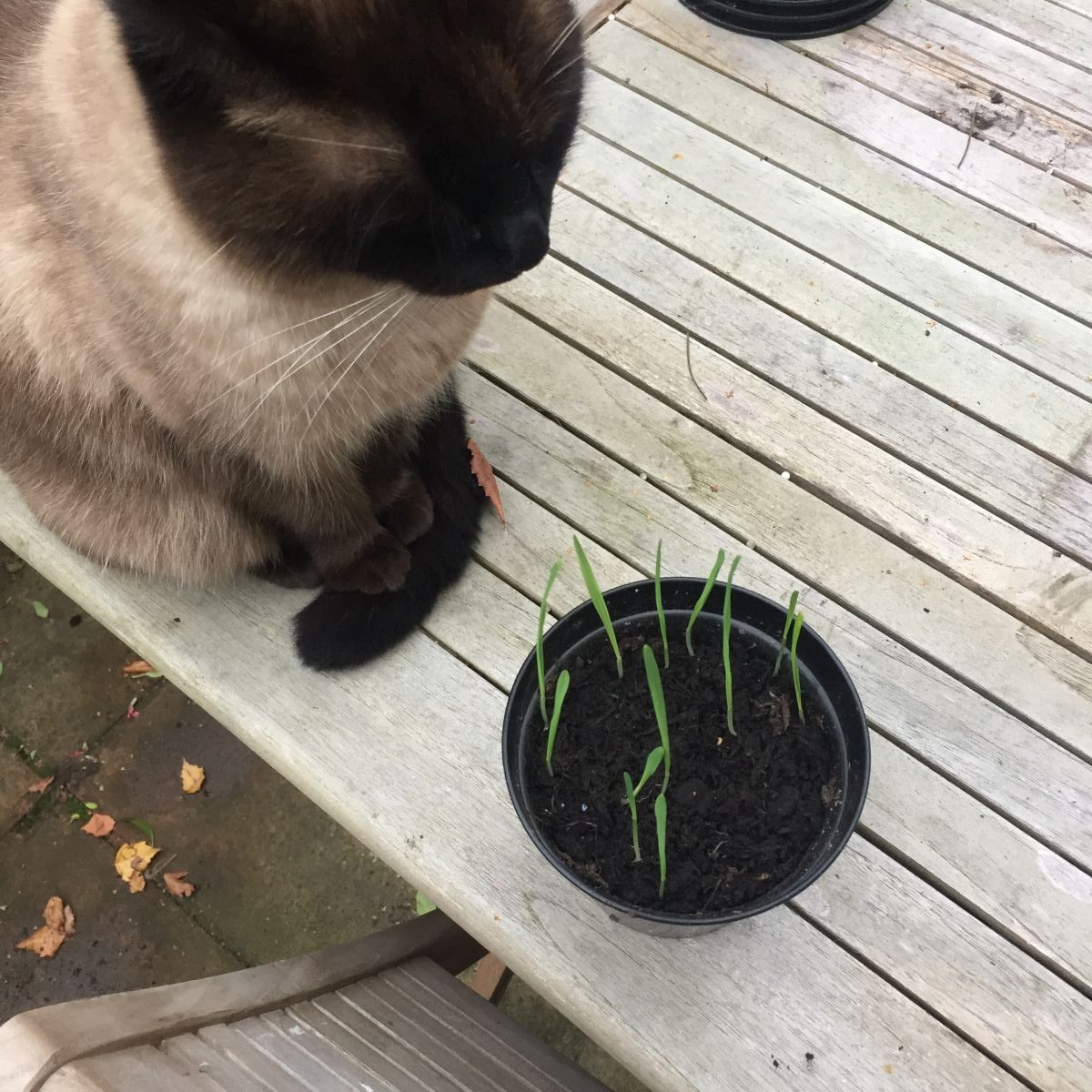 Last year our little Rumbles put a dampener on some of our ornamental grasses, like our Briza media and Deschampsia by nibbling on them. But I have a plan! I have begun sowing him little pots of cat grass, Avena sativa, to distract him from the good stuff. He seems distinctly unimpressed so far though…
Indoor plants
In the winter my attention turns a lot more, understandably, to all of my house plants. I've bought quite a few this year and I think it's probably enough because lots of them will grow to be very, very large. This would be a worry except it will take them about 35 years to do this, so there's no risk of us being trapped by them just yet. Our 4-5 year old Schlumbergera truncata has finished flowering. The Hippeastrum cybister 'Sumatra' hasn't started shooting yet but I can tell it's about to by the swell of the bulb. It has two off bulblets now which will need dividing in spring (yippee! Hippe propagation). I have some Hyacinthus orientalis 'Jan bos' on the go too. Their buds are forming and the race is on now to flower by the weekend… I think they'll miss it. Chris is more optimistic 🙂
Fern wall
Around this time of the year the fern wall looks a bit tatty until spring. I'm gradually addressing this by adding in more evergreen ferns. It's now that they really stand out and you start to spot the star performers. This one particular plant of Dryopteris erythrosora hasn't stopped all year… which is weird because I have four plants of this species and this is the only one growing so strongly.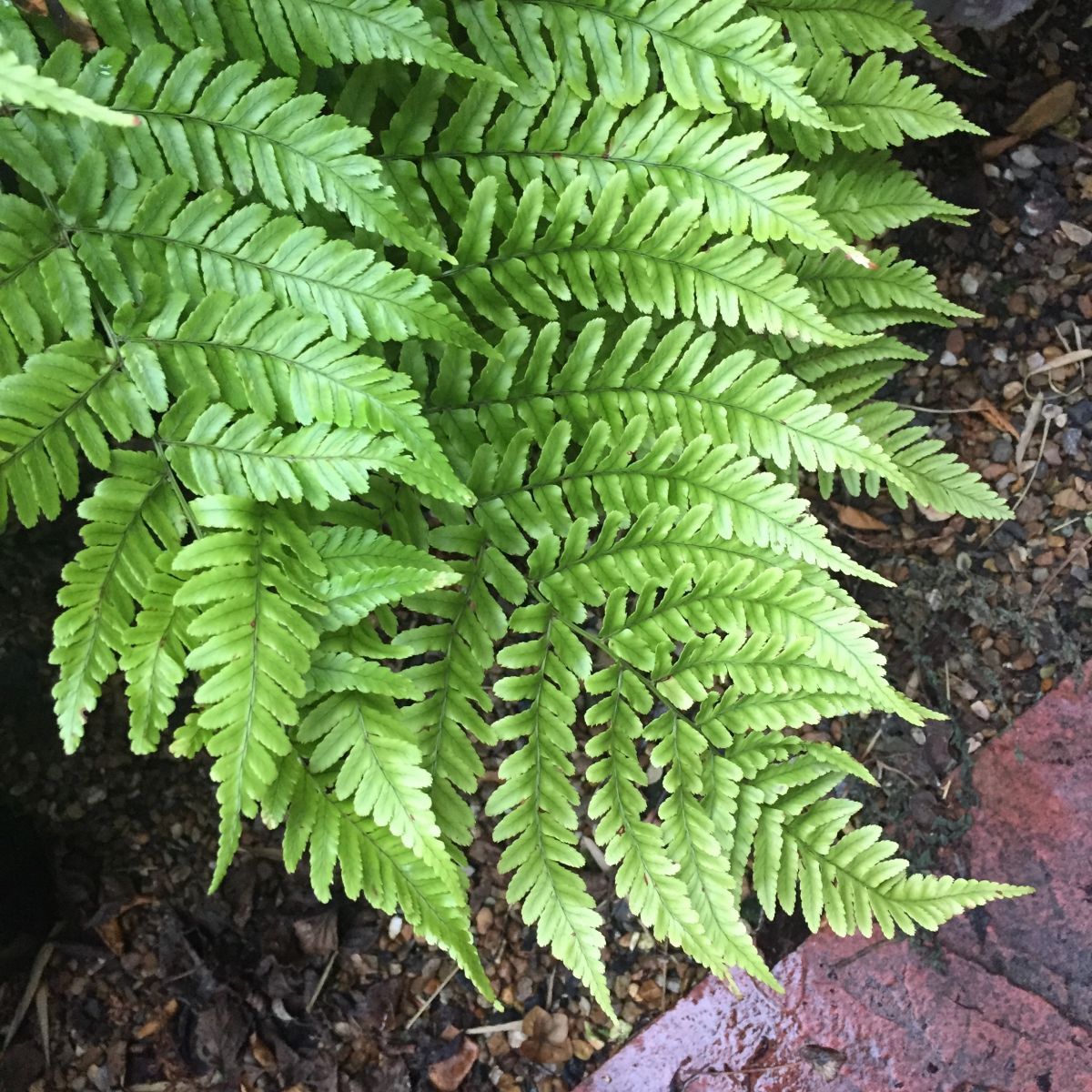 I'm particularly taken by Polypodiums as well – in the summer I beefed up my Poly collection and have ten or so small plants of new species and cultivars to add to the wall in spring next year. Some of their fronds are spectacular, like this highly divided one: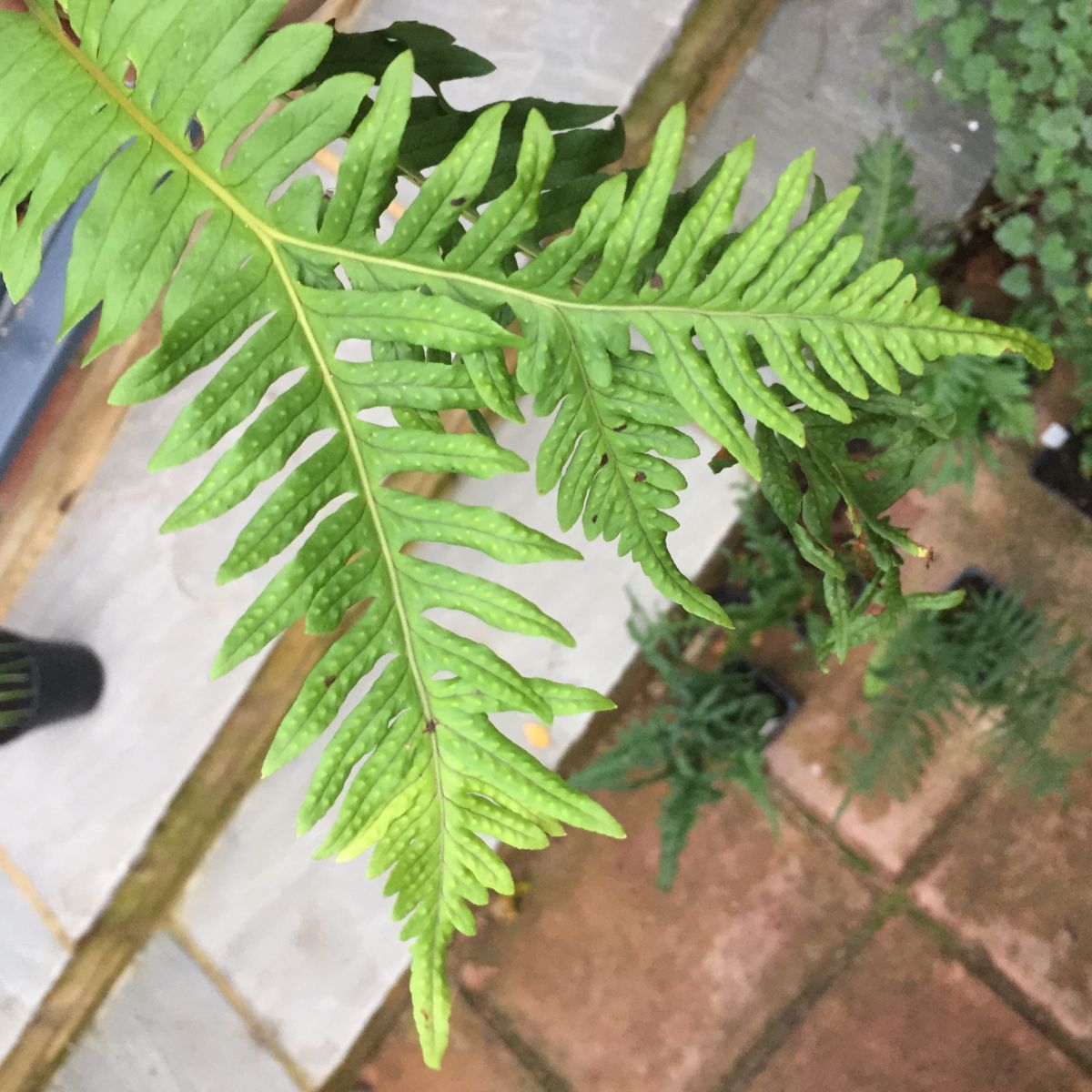 Some of my other fern species caught my eye today too: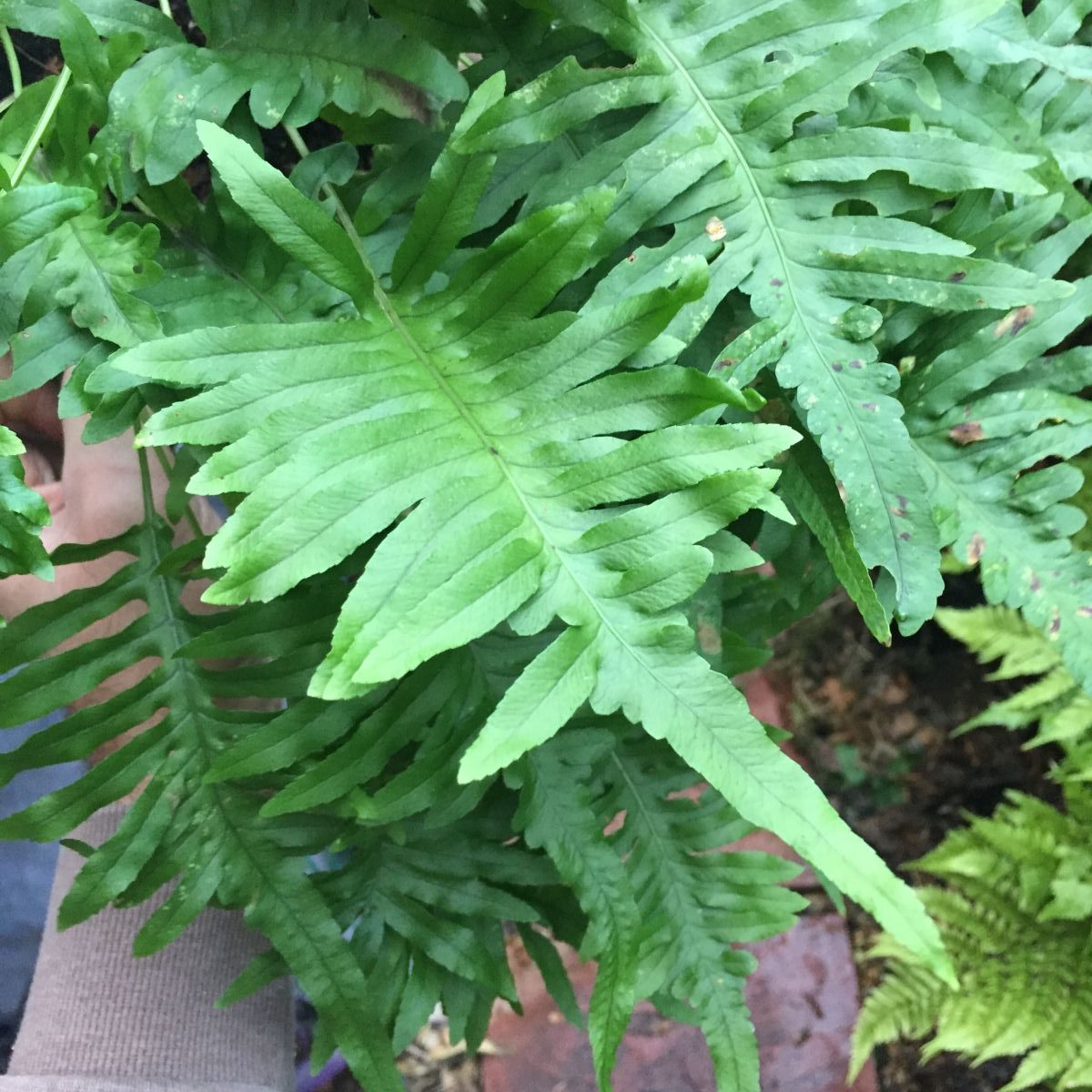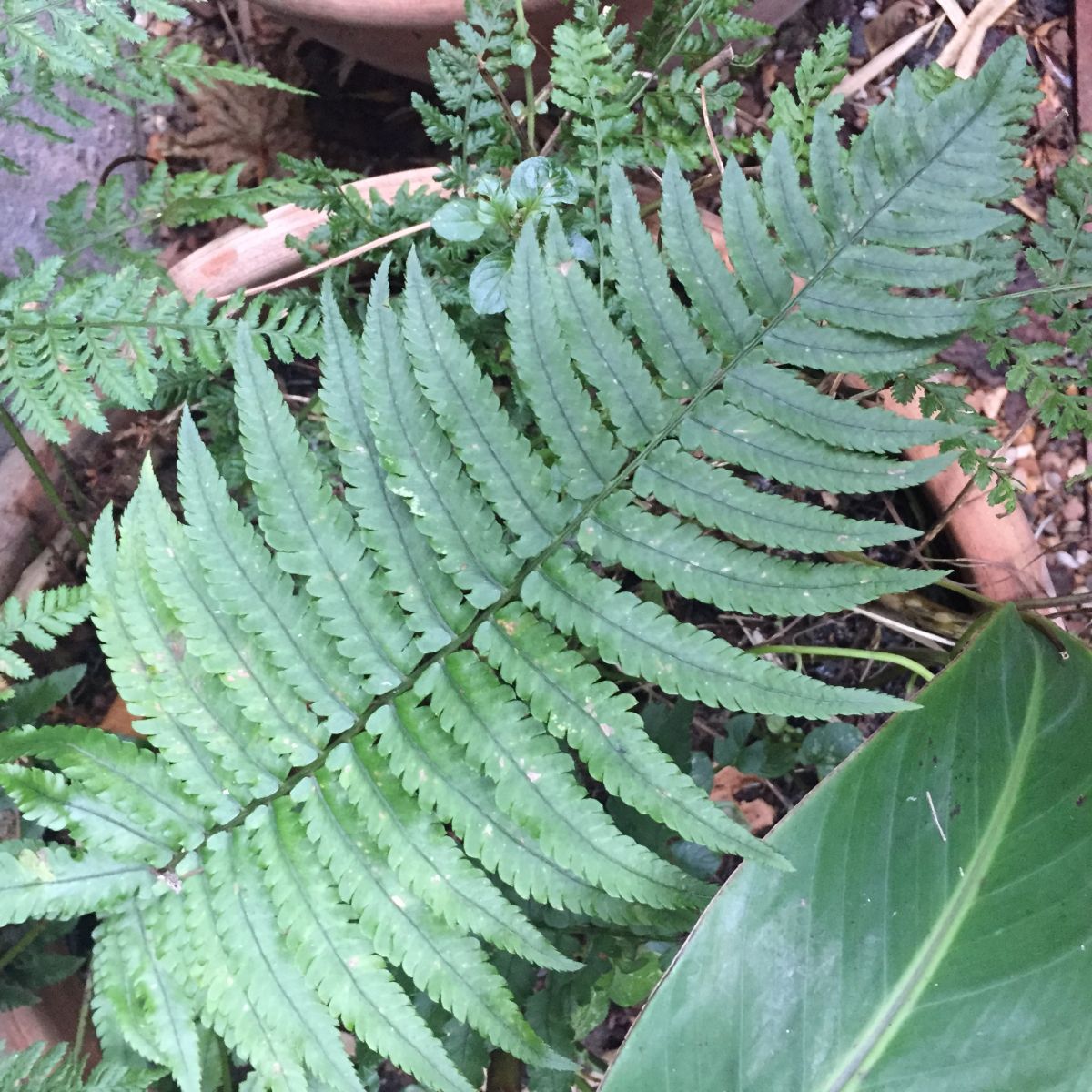 … and finally RHS exams
I'm in full on study mode now for my next RHS Level 3 exams in early February. This time I'm really struggling to find the time to revise properly but fingers crossed.