When we first bought our old flat and garden in London way back in 2013, Chris bought a little weather station called Netatmo to measure the temperature in the garden and different parts of the house to help me understand the environment to grow plants. Then he bought the rain gauge attachment to measure rainfall. Since moving to Yorkshire in 2021, he's added a wind gauge too. We really enjoy these gadgets and have been using them for ten years, making it a good time to review them having seriously put them to the test.
For more gardening and nature info, join my newsletter
What is the Netatmo weather station?
Essentially, Netatmo is a set of devices that measure different aspects of the weather. The main part of it is a little metal indoor base station that plugs into the electricity and connects to your wifi and an outdoor station that looks similar and connects to the base station (shown in the main photo above).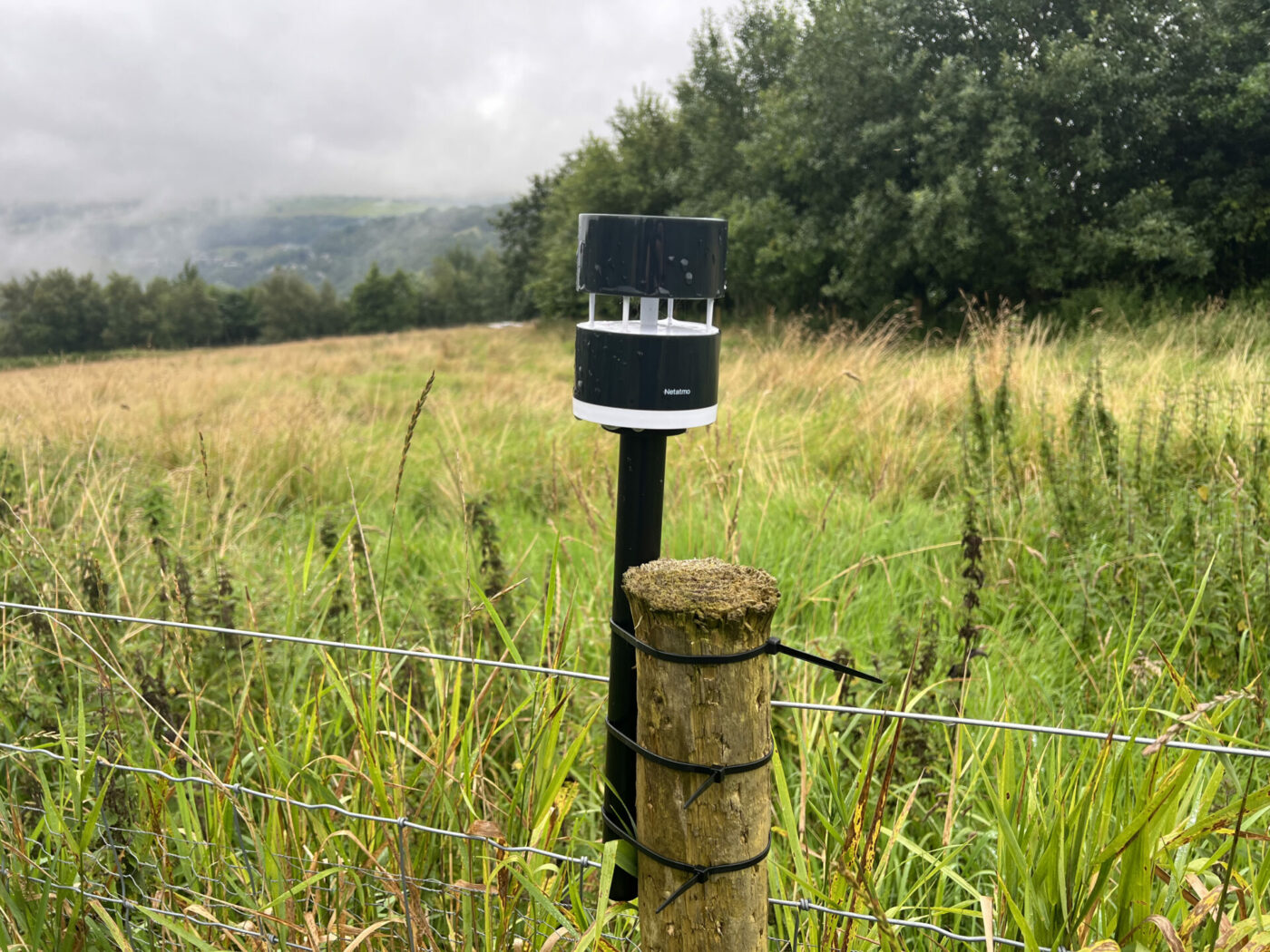 In addition this, you can also buy an Anemometer to measure wind speed and strength, and a rain gauge to measure the amount of rainfall. Both the anemometer and rain gauge have to be bought separately.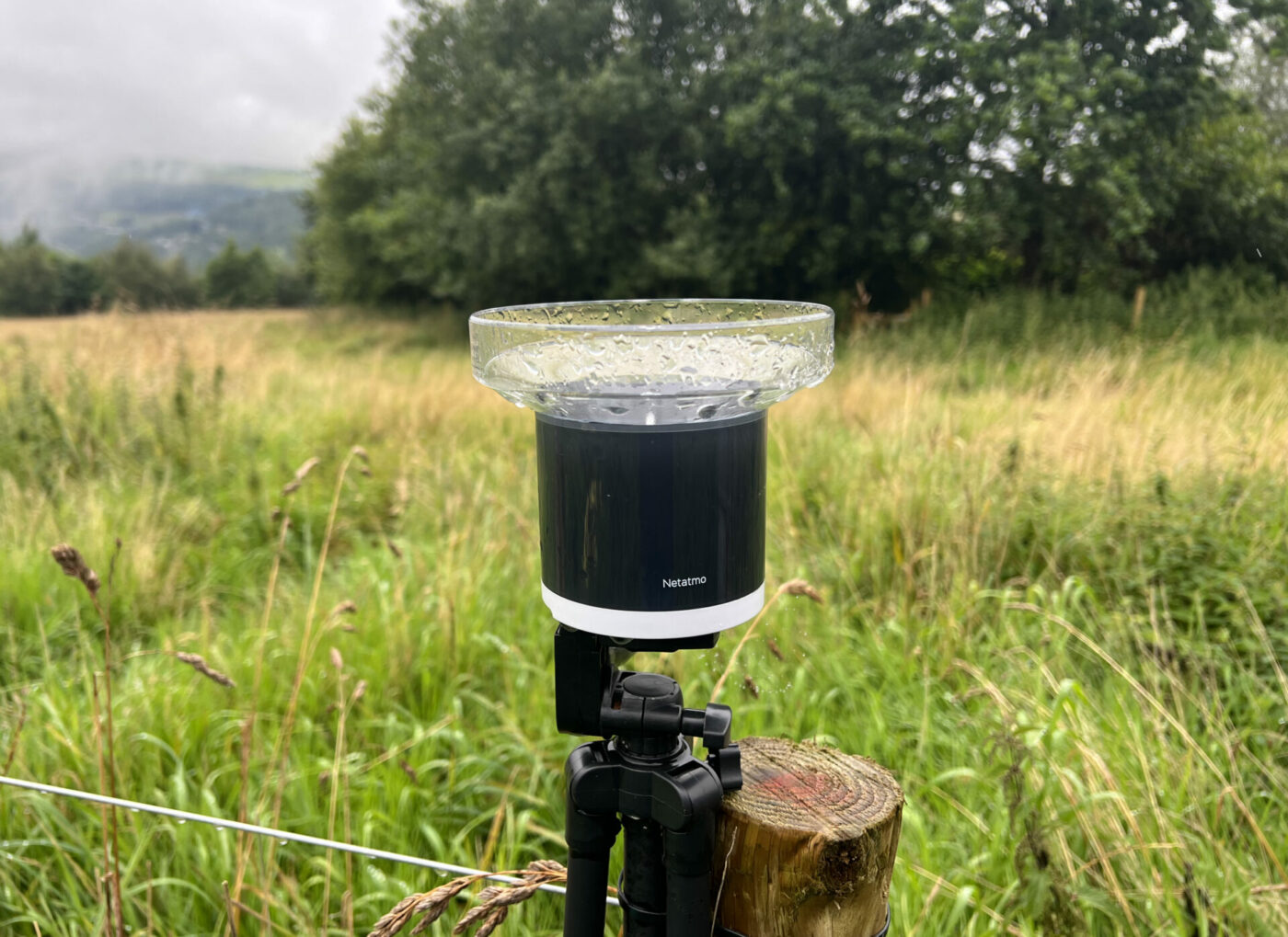 The wind and rain gauges have to be positioned somewhere securely outside to the guidelines to receive true readings. For example, well away from buildings and trees and reasonably high off the ground. The rain gauge we find is prone to collecting leaves and debris, making it worth positioning carefully and checking regularly.
What does Netatmo do?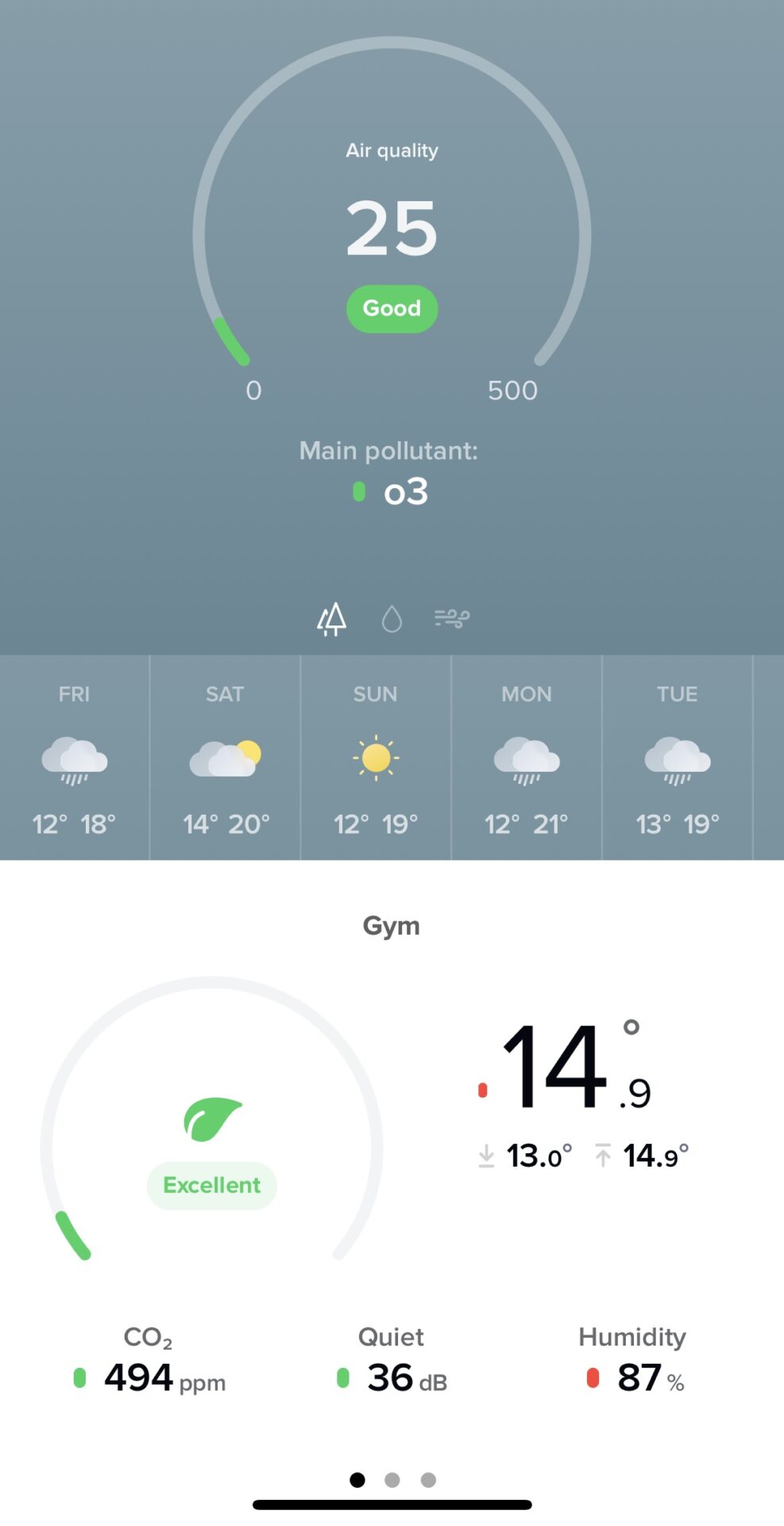 Netatmo's set of small standalone devices can separately measure:
Temperature (main and outdoor device)
Humidity (main and outdoor device)
Air quality (main and outdoor device)
Sound (main and outdoor device)
CO2 levels (main and outdoor device)
Rain (separate device)
Wind (separate device)
You can access all of this information through an app on your phone or through a desktop dashboard.
Why bother with your own weather station?
Today we all have lots of great weather data available to us online, and if you're willing to pay, you can get more specific or detailed weather data. However, none of this is specific to our gardens which can be very different to area data. This is because our gardens are a small part of a large area, plus microclimates are created by trees and shrubs, buildings, walls etc giving our gardens their own unique experience of the world. Day-to-day this doesn't really matter for gardening but if you are interested in exactly what the weather is doing where you are, you need something to measure it.
While there are various ways of measuring weather, for instance you can measure rain simply with a plastic tube or jug, in today's digital age, technology makes data very accurate and accessible on our phones and computers. Step forward Netatmo.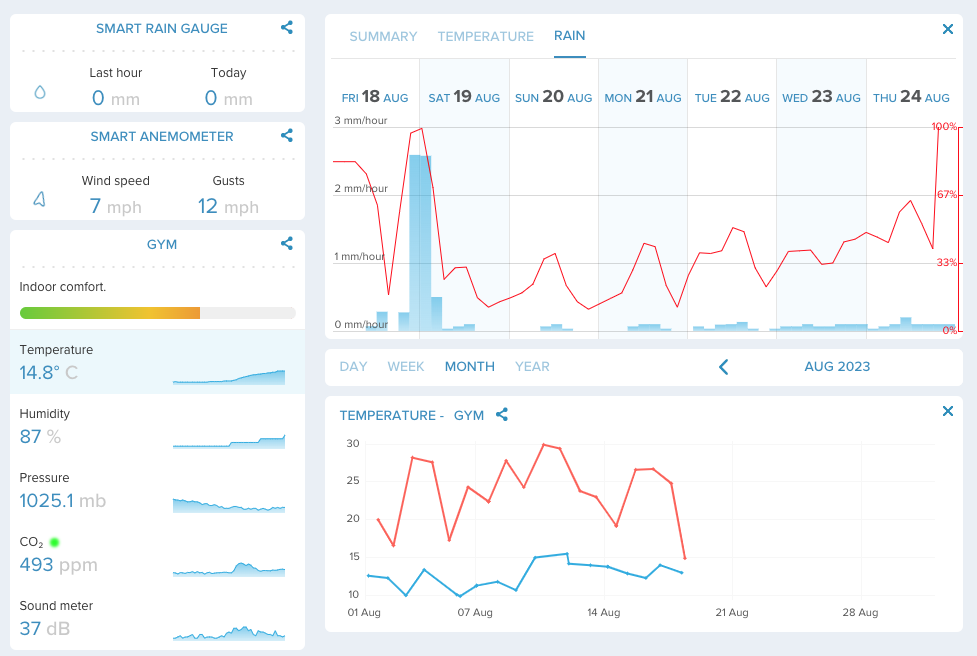 Limitations
Having used Netatmo for a decade in a small London garden and now larger Yorkshire exposed garden, there are a few limitations to the device.
Data comparisons: there is no way in app to do year-on-year comparisons of data, which to me is essential for spotting trends and differences over time. You can export data from the desktop dashboard which is OK, but it would be nice to have this feature.
Only one outdoor temperature and air quality module: while you can have multiple of these modules in the home, you can only have one outdoor weather proof module to measure temperature, air quality, noise etc. While this is kinda fine for most gardens, even in our small London garden we wanted to know the temperature differences between the sunny side and the heavily shaded side. Not having this information certainly didn't stop us growing anything but it would have been useful for seeing temperature differences to assess plant hardiness tolerances.
Breakages: after a number of years, the outdoor module and the first rain gauge we had broke and had to be replaced. We're not sure why this happened and whether this is OK or not depends on your own perspective. Our own take is that although disappointing, this did happen after quite a few years of being outside in rain and freezing conditions and so possibly isn't unexpected.
Cost
Each part of the weather station is fairly expensive at £140-160 for the base station, £100 for the wind gauge and £70 for the rain gauge, so for the lot, you are talking about £300+. That said, Chris and I discussed this, and our base station has lasted for ten years, the items work and you also have all of the online data saved in the cloud etc. So, long term, if you're serious about collecting weather data, we would say the cost stands up to what you are getting.
Most people probably only need the main weather station, the wind gauge is certainly a luxury and won't be that helpful in sheltered gardens. The rain gauge is more useful for growers.
Our first outdoor module did break after about 7 years, and needs to be replaced at a cost of about £60 (or £80 with an extra weather shield) and our original rain gauge broke after about five years. But the main indoor unit is still going, which we've set up outside in the shed acting as our outdoor module for now. We only bought the Anemometer wind gauge a year ago, but it's certainly held up to the extreme conditions through winter where we are so far.
Conclusion
I really like the Netatmo weather station for collecting weather data and it seems very accurate to me when comparing against other data and through observation. I love all the data and while I would prefer for year-on-year comparisons to be in the dashboards, at least we have years of data we can export and play with in other programmes.
That said, Chris is the real expert when it comes to technology and he originally found Netatmo to try so I asked him what he thought. Chris said: "I like the fact it syncs the data up to the cloud without having to manually sync. The data is well presented. It's a bit expensive, but the quality is good and did last a long time. The most important thing for me though is that it just works – it connects to the internet and updates on your phone without having to do anything, it's all really easy, reliable and does what you want it to."
Despite the downsides of only being able to have one outdoor module, the slightly high entry cost and the fact one outdoor module and rain gauge broke after a number of years outside, the positives outweigh this, we love it and have been using Netatmo almost everyday for the last decade. We're testing out the replacement modules here in our wind and rain beaten freezing farm in Yorkshire, and will have an even better idea of durability in time.