In a few weeks the above Chelsea grounds will be filled with the wonders of the plant world. This year will be my fourth visit to the RHS Chelsea Flower Show – hard to believe. It's an interesting milestone by which I can measure my advancement in garden design.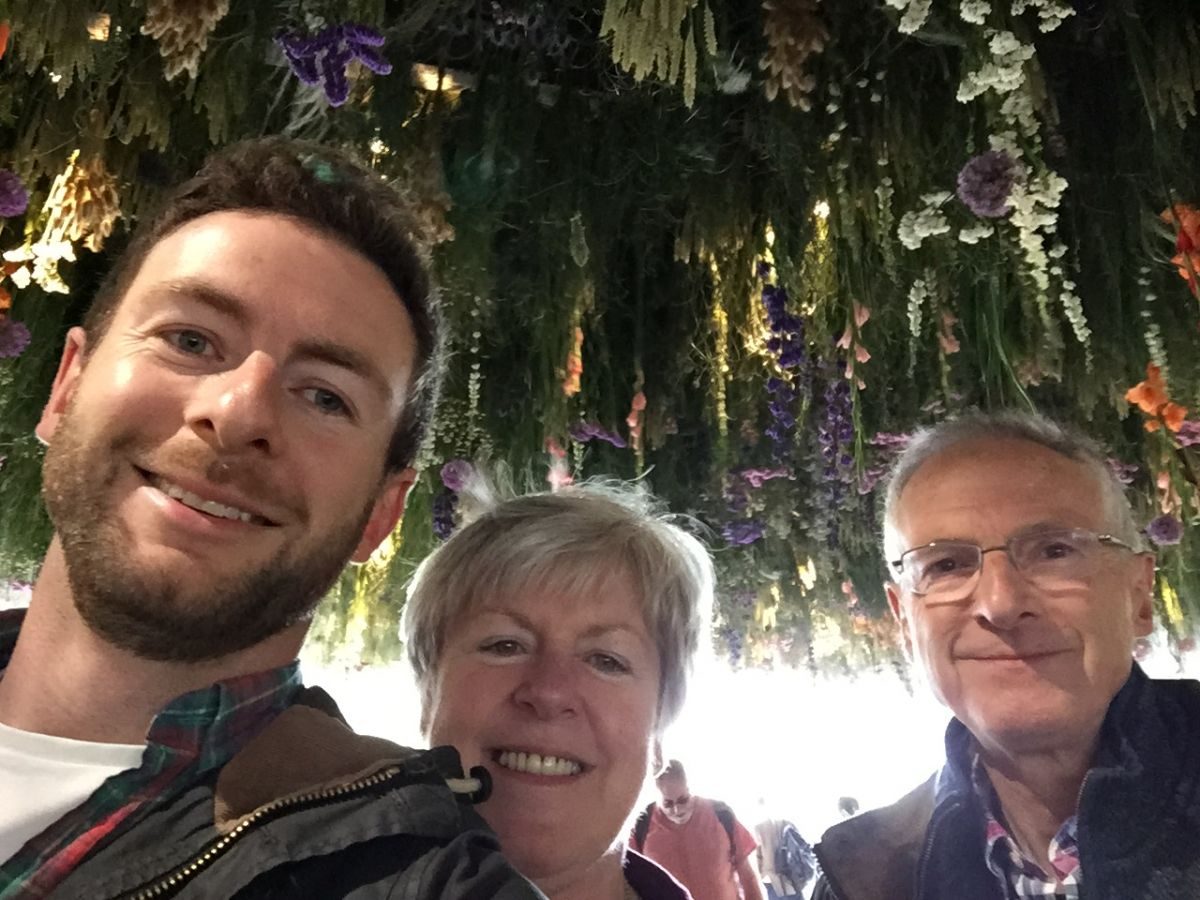 In the first year, the show gardens were new to me. The second year, I was studying horticulture at the Royal Botanic Garden Edinburgh. In the third year I was RHS Level 2 qualified. In 2017 I'll be going to Chelsea RHS Level 3 qualified with a number of my own garden designs under my belt. What hasn't changed is the sense of childlike excitement.
The Chelsea Flower Show has more spectacle than you can possibly take in. You must take a camera and a notepad to refer back to when you've recovered from all the walking, talking and Pimms.
This year, I don't know what to expect – you never do really – but a few garden designs have caught my eye.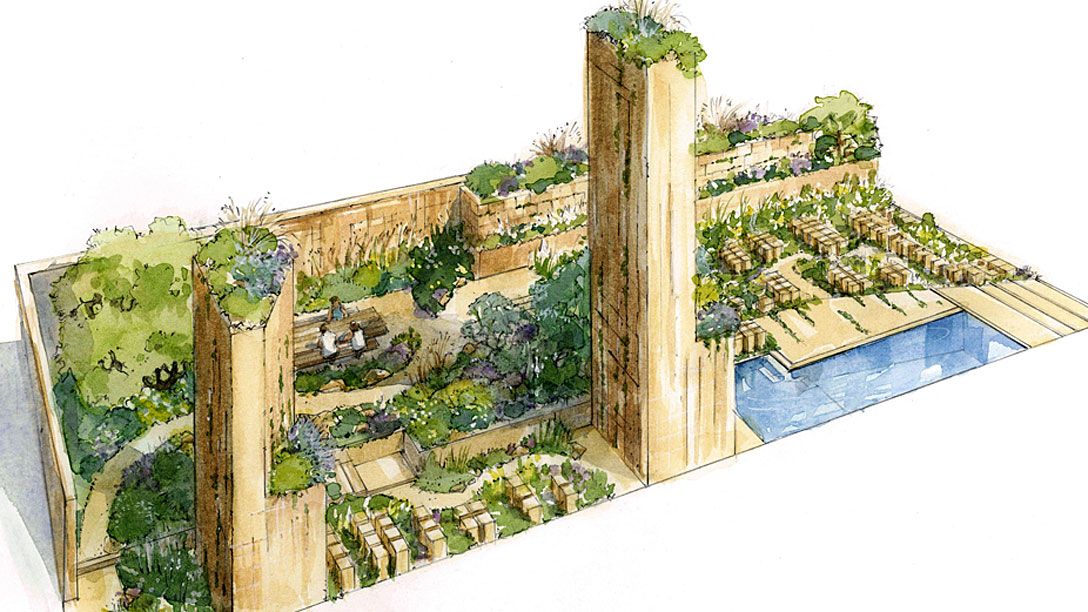 James Basson's gardens over the last two years have been spectacular and assured. They recreate natural or rural plantings in the centre of London. This year, I'm excited to see the more unnatural shapes of the geometric pillars alongside his clever planting.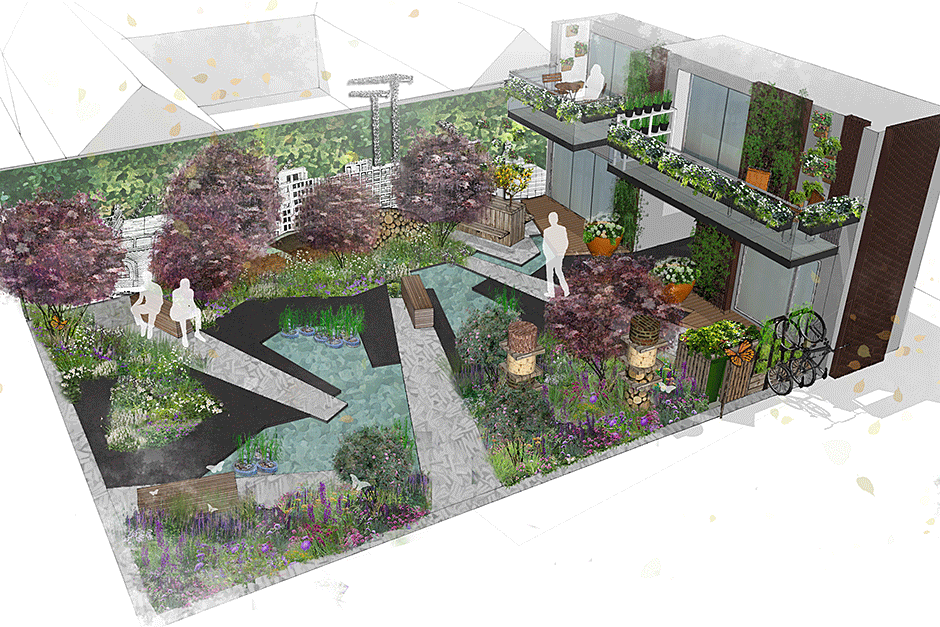 Nigel Dunnett has been so celebrated this year he's almost verging on media saturation point. Deservedly so, he's one of the spearheads for bringing radical urban planting from Holland and the US into the UK. His garden for the RHS' 'Greening Grey Britain' campaign looks to be appealing for its geometic, simplistic hard landscaping, for its planned graffiti walls (I'm very excited about that) and of course, Nigel's genius at planting.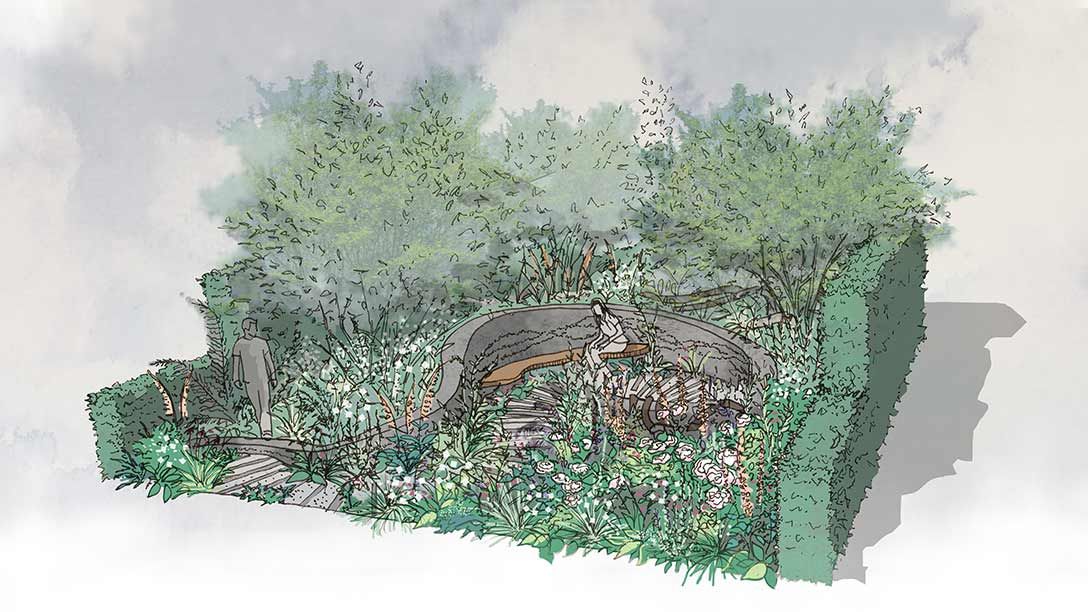 It's been well reported in the national press that the RHS Chelsea Flower Show 2017 has struggled with sponsorship of the big show gardens this year. There are still plenty but it's a noticeable drop compared to last year's bumper show. To fill some of the gaps, the RHS have roped in a squad of designers, backed by Radio 2. They all look pretty exciting to me – on paper Jo Whiley's looks particularly appealing with its curved seating.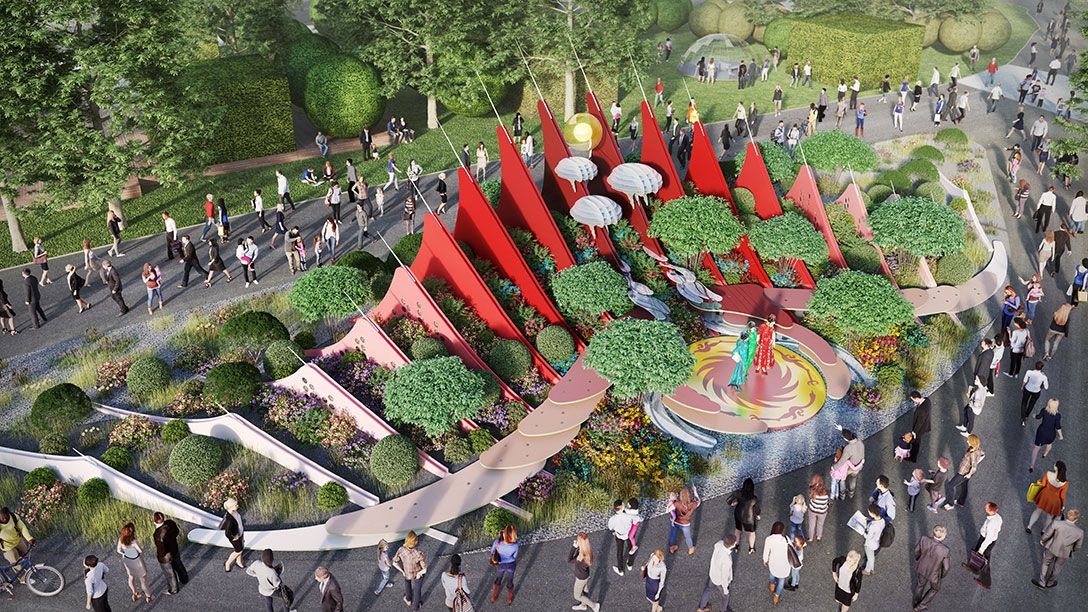 I'm not overly keen on the look of this in the diagram but it has all the ingredients of a jaw dropping show stopper of a piece. I'm expecting great things from The Silk Road by Laurie Chetwood and Patrick Collins.
That's but a snippet of the gardens on show, and you can see more from the wonderful designers and their talented teams on the RHS website here.
When I stop to think about it, I've never been tempted to recreate elements I've seen from garden designs at Chelsea. Which is interesting. But I have been endlessly inspired, excited and awed by what I've seen. The Chelsea Flower Show for me is really about spotting individual plants and seeing how they grow – I then pick and choose from there, like the very best living plant catalogue.
But who knows what will grab the eye in person. If there's one thing I've learnt in my years of visiting RHS Chelsea Flower Show, it's that you cannot predict what will draw your attention – with so many people involved in so many displays, no one ever can. It's truly the greatest show on earth.
Sign up to my email list to receive all of my Chelsea Flower Show 2017 updates:
[email-subscribers namefield="YES" desc="" group="Public"]
Are you going to RHS Chelsea Flower Show 2017? What are you expecting to see? Are you excited about any show gardens or stands?