[Warning: major plant geekage ahead] One of the best things to happen over the last year has been meeting people who love plants as much as I do; who get why it's so exciting to discover a plant you've not seen before, to understand how it grows and why. Even better, I've met people who know far more than me about plants and, like a naughty school boy, I feel mischievous hanging out with the experts who introduce me to deep secrets of the plant world.
I spent a wonderful Saturday this bank holiday with Philip Oostenbrink, the head gardener at Canterbury Cathedral and national collection holder of Hakonechloa, and Louise Dowle, who opens her garden on the NGS and works in various gardens, including The Salutation. Both have a love of exotic plants.
We visited the home of Julian Reed, the national collection holder of Polypodiums and the famous World Garden created by plant hunter Tom Hart Dyke at Lullingstone Castle.
As well as Polypodiums, Julian has a fine collection of many other species of fern. Which, as you will appreciate dear reader, was as exciting to me as Kim Kardashian would feel walking into a vault of diamonds. My eyes were popping out of my head.
Julian had an incredible specimen of Osmunda regalis, its unfurling fronds the same unearthly colouring I've seen on (the miniature by comparison) Adiantum pedatum. When I could drag my eyes away from the Osmunda, Julian's garden was full of the most perfect ferns I've seen.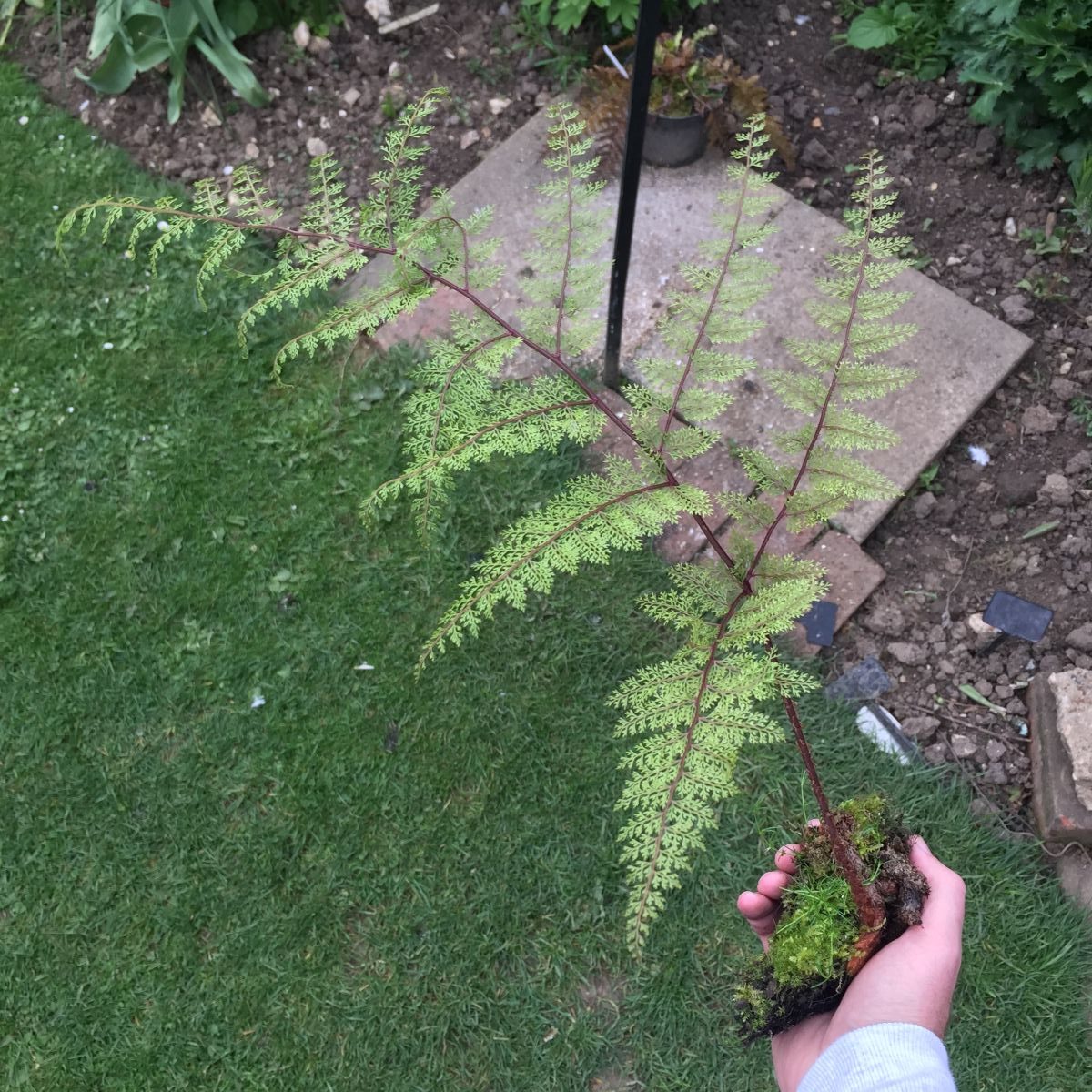 It's hard to explain what a treasure trove the garden is; to a fernatic like me, it was magic. I could have literally moved into the garden for a month and not been able to see all of the fernage on show.
In our garden back at home we have the fern wall, and I've been trying and trying to keep ferns away from the rest of the garden. What Julian's garden showed me was that that was pointless. A garden can have a collection and look fantastic. I'm going to add even more ferns to our garden this summer *insert evil mastermind rubbing hands image*.
One particular fern in Julian's green house caught my eye, it had red ribs and incredibly finely cut 4-pinnate fronds. It reminded me of Athyrium otophorum 'Okanum', one of my favourite ferns, but was noticeably different for how fine and airy it looked.
Moments later Julian thrust a piece of it into my hand. Beyond the generosity, I was impressed by the speed at which he sliced this bit off. That's the difference between us mortals and the experts. Holding that piece of fern I felt humbled and excited.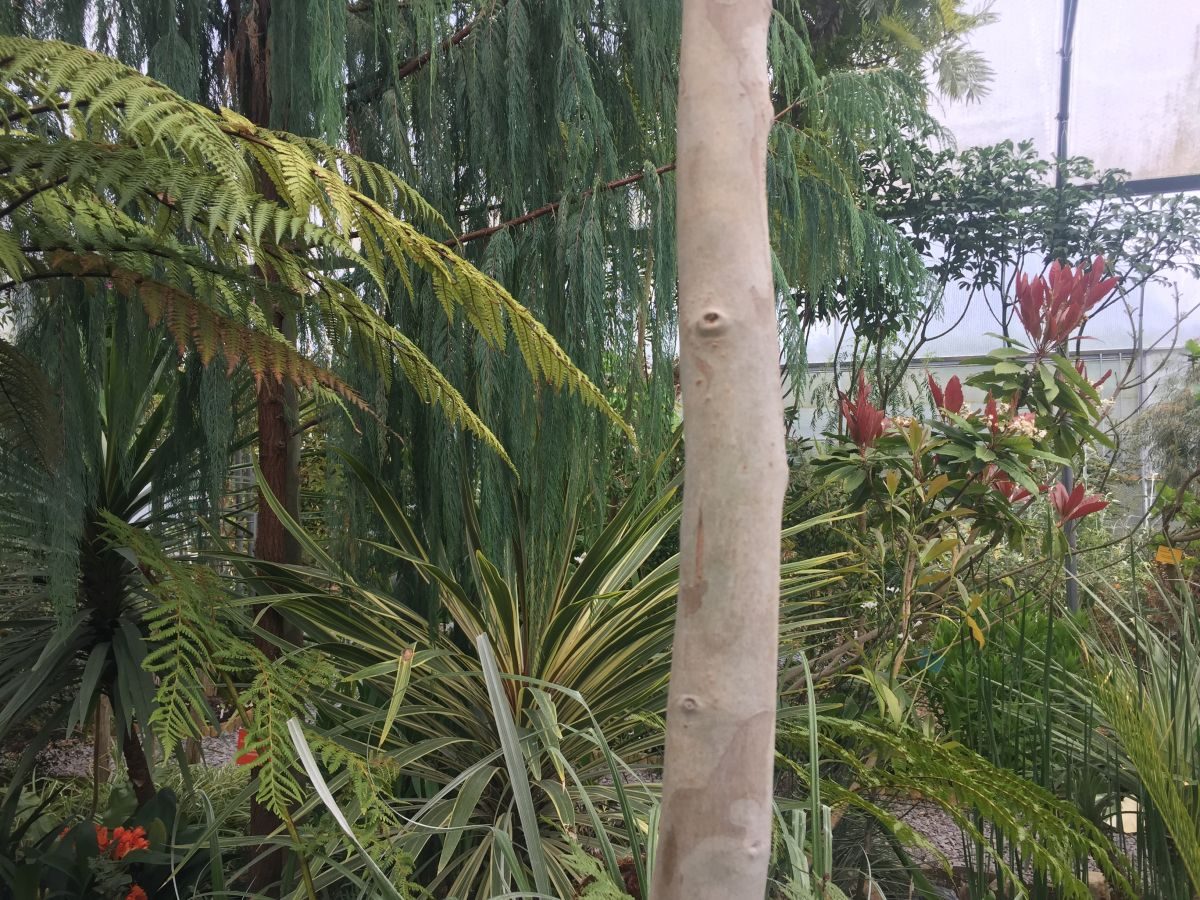 After Julian's we popped out to lunch and ate some delicious whitebait Before heading out to Lullingstone Castle and the World Garden, picking up local head gardener Phil Seabrook on the way. Having seen Lullingstone on TV a few times it's been on my hit list for quite some time.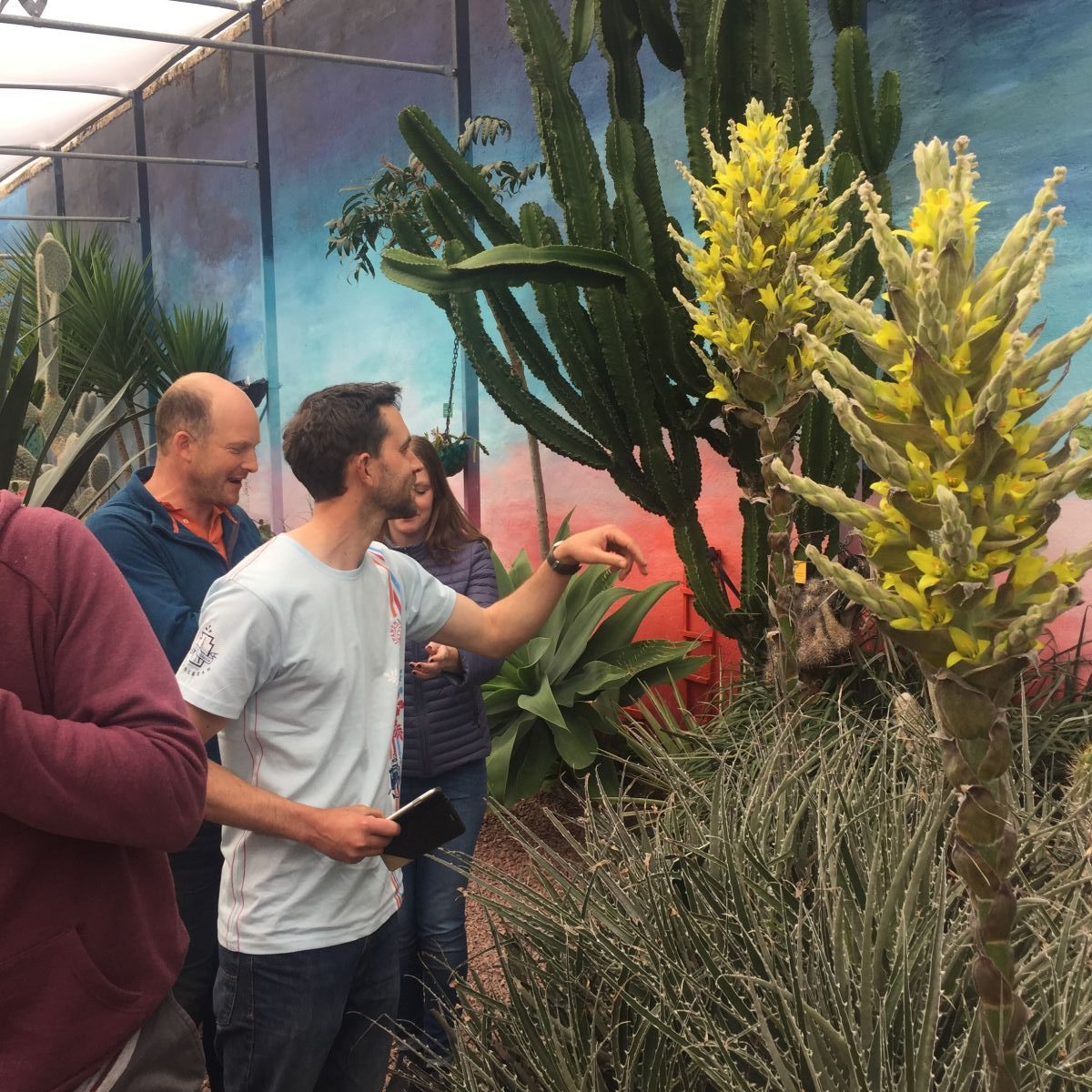 Owner Tom Hart Dyke showed us around for the afternoon. The World Garden is an enviable jewel of a place. But for all of the World Garden's personality it paled in comparison to Tom's! Tom embodies the enthusiasm us plantaholics have – he pops the cork and lets that enthusiasm out of the bottle. Or to be more accurate, out of the Puya flower.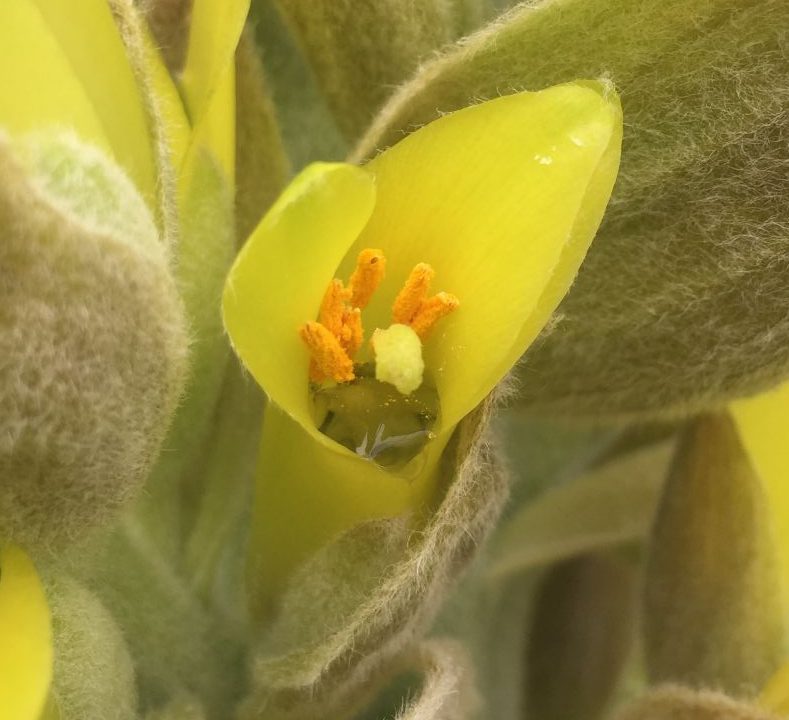 One minute we were admiring towering Acanthus, then looking at giant cacti rocketing in growth in Lullingstone's soil, before drinking nectar direct from the flowers of stunning Puya. The next we were admiring pitch black flowers, striking Aloes, bonkers cauliflorous shrubs and the national collection of Eucalyptus.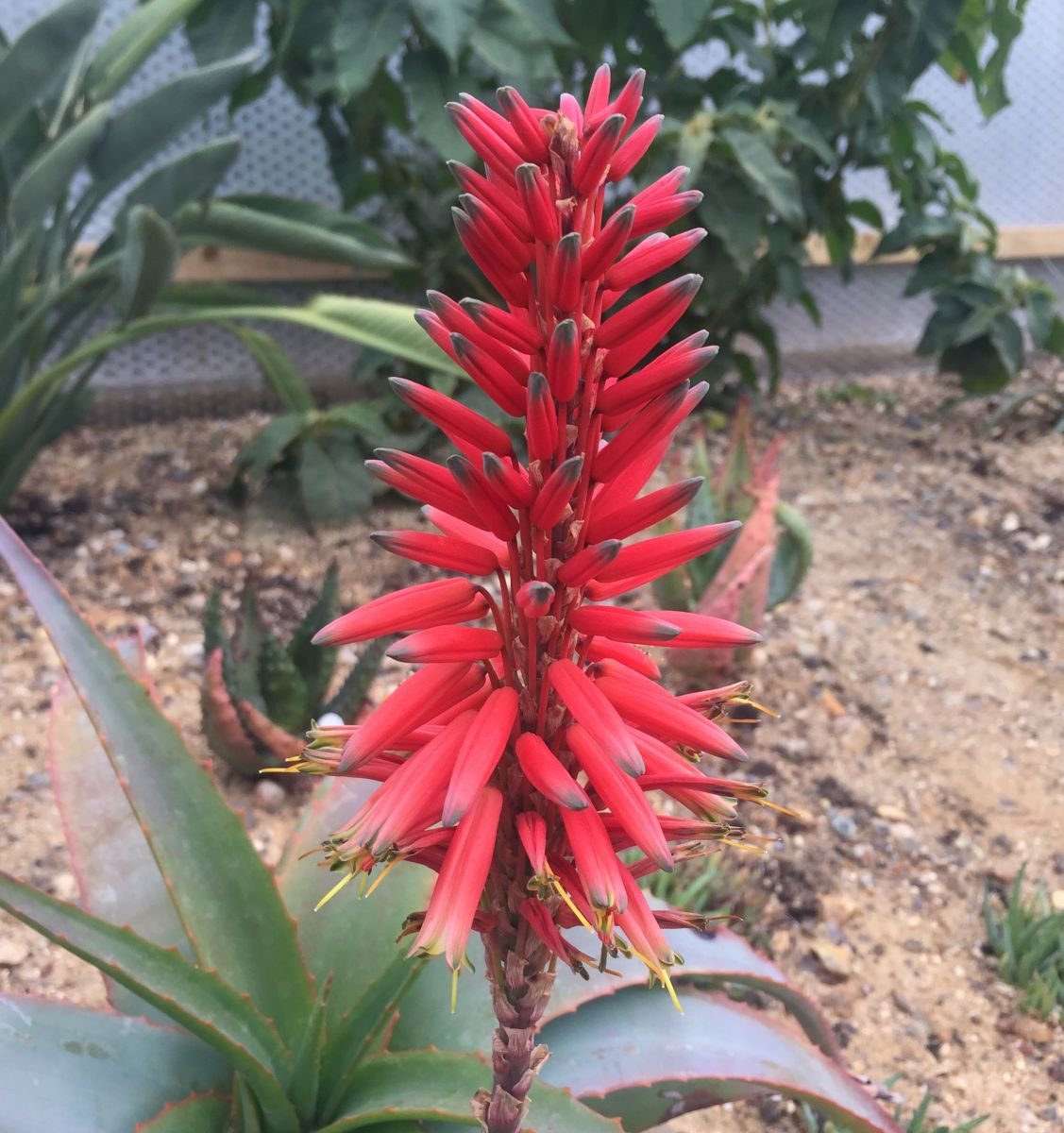 I was so caught up in the whirlwind of exciting and unusual plants around the World Garden I'd forgotten about Tom's love of orchids. Until we entered the new orchid house. I've of course seen many orchids at RHS Wisley, Kew and McBeans in Sussex. Yet I'd never seen the delicate and minute orchids at Lullingstone. Beautiful.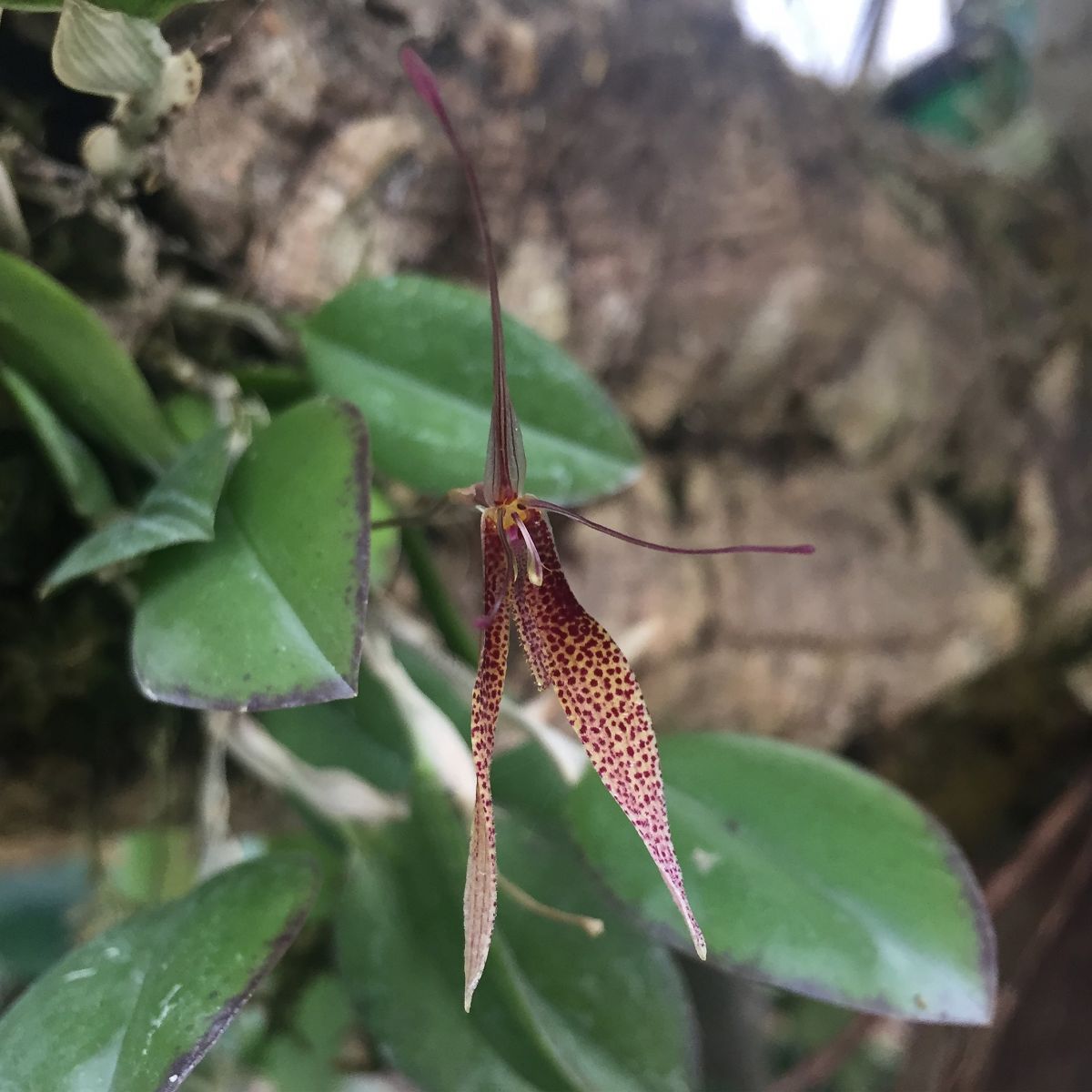 With over 430,000 species of plant on earth – and who knows how many cultivars – it's not possible to know every plant in one lifetime. That's the great joy of the natural world and its limitless intricacies. My day with some of the UK's smartest horticulturalists – the heroes of society in my eyes – was quite overwhelming and my head is still digesting everything we talked about and saw. Which is exactly the state-of-mind I like to be in.