Spring definitely hit Clapham this week with days of sun and temperatures high enough to be outside without a coat. Plants are showing it too as buds are swelling up and some bursting into flower…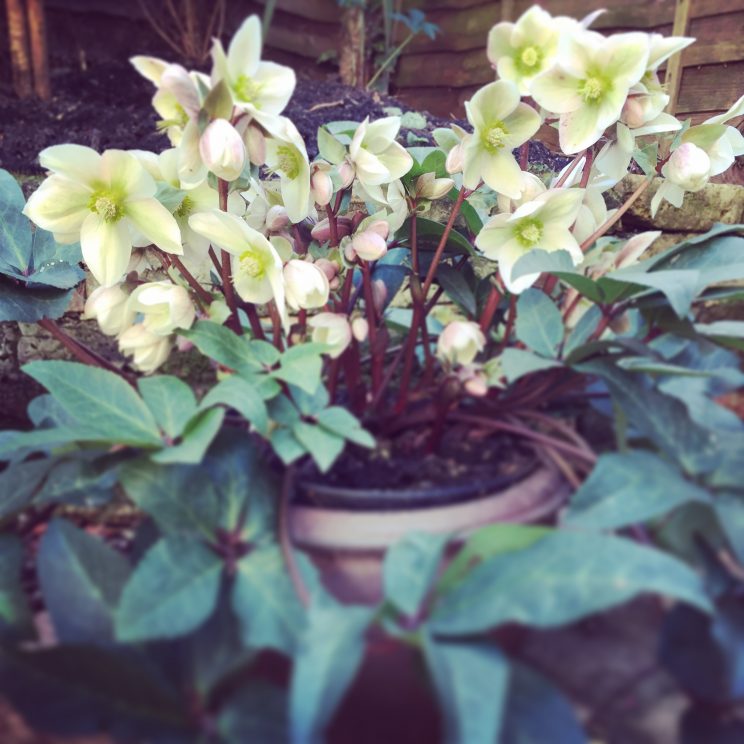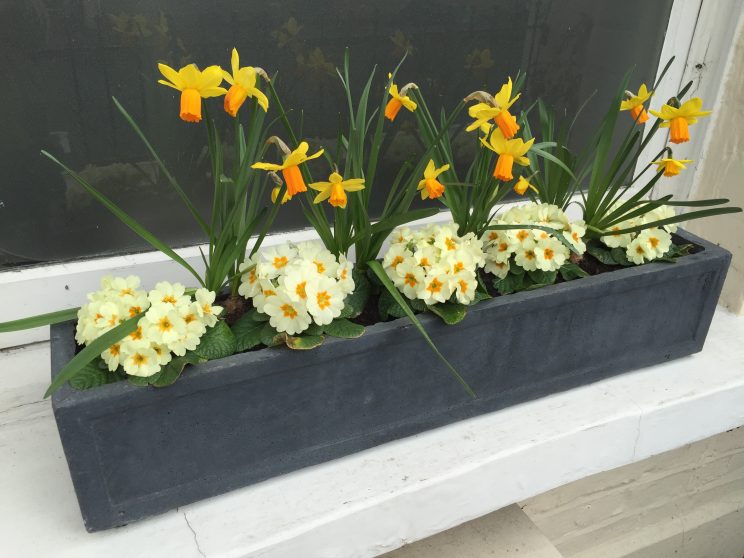 This week I've sown seeds for:
Lupinus nanus 'Snow Pixie' to go in the front window boxes in summer
Lagurus ovatus, the lovely 'Bunny Tail' grass, also for the front window boxes
Briza media, a grass for the main herbaceous border out back
Tropaeolum minus 'Phoenix' (I'm refusing to call them Nasturtium – I want to give them a fresh lease of life! 🙂 ) – I planted all 25 seeds and plan to only use those that flower red.
Phaseolus vulgaris 'Amethyst' in my community garden veg plot – I also plan to grow some of these in the ornamental herbaceous border because they will look quite unusual
Allium cepa 'White Lisbon', or spring onion, in the veg plot too
Don't hate me for using Latin names, I'm not being pretentious, I just need to use them at every opportunity to memorise for my RHS course!
Otherwise, it's all fairly positive news at the moment as the last sowing I made is all growing nicely in the front living room rather than the damping off inducing light box in the bathroom. I'm double sterilising the growing media which seems to have worked too – I bought a new pack as well, incase the other pack was the problem.
My plan is to grow the seedlings in the front room to a good size, then move them to the light box once big enough to have passed the damping off stage. In particular, the second batch of Solenostemon scuttelarioides, Rudbeckia hirta 'Cherry Brandy' and Solanum lycopersicum 'Vilma' (or Tomatoes!) are all now showing their second true leaves.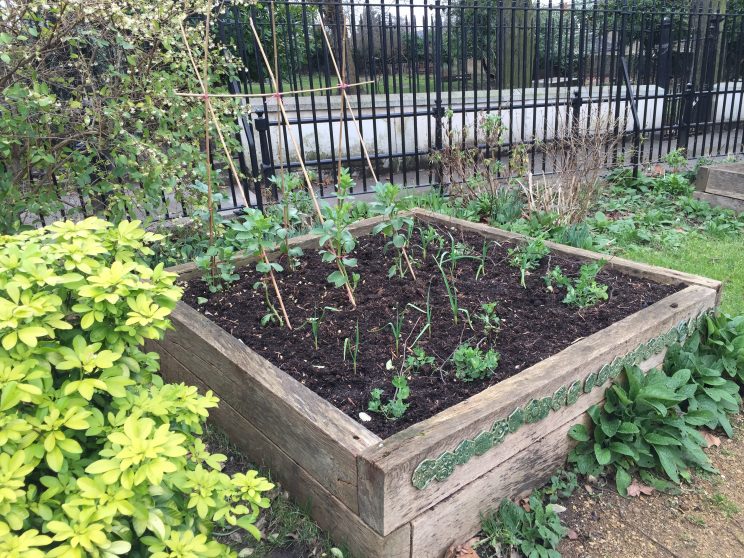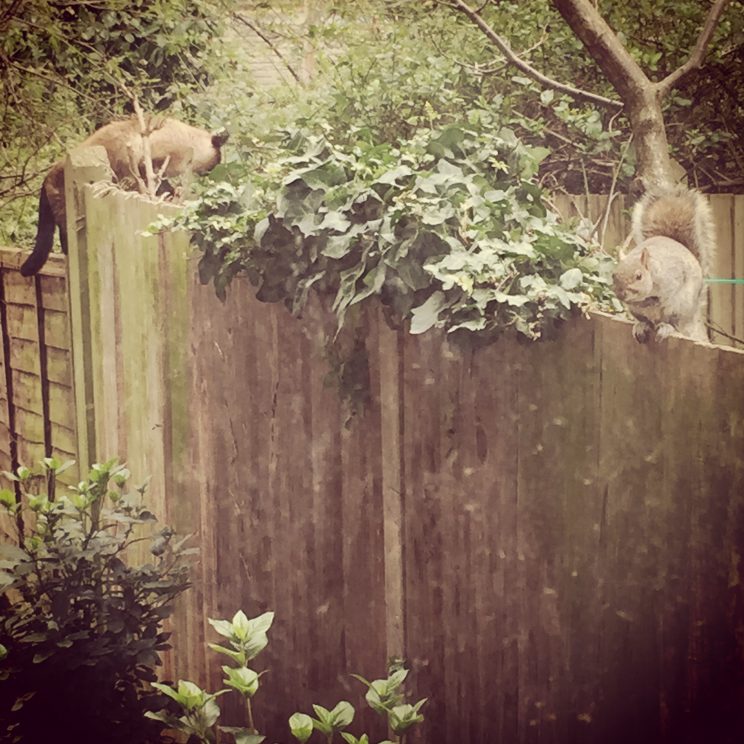 Out in the garden it's been fantastic weather and I was delighted to see bees and hover flies buzzing around the garden today. I also came across a few centipedes which I'm told are beneficial insects. Spring has definitely arrived.
Jobs wise, I've added some new willow canes for the Clematis viticella 'Polish Spirit'. Planted a Parthenocissus henryana against the north shaded fence to grow up that. And I've moved a few of the perennials, including the Alchemilla mollis 'Thriller' which I divided into three. Although let me tell you, what a beast! I had to literally hack it apart with a saw in the end. It was one tough cookie.
Finally, I received my order of three Begonias from Dibley's Nursery who exhibit at many of the RHS events. Their Begonias are just stunning and my three young plants already look as quirky as I'd hoped. Having never owned or grown a Begonia before, here's hoping I keep the things alive!!