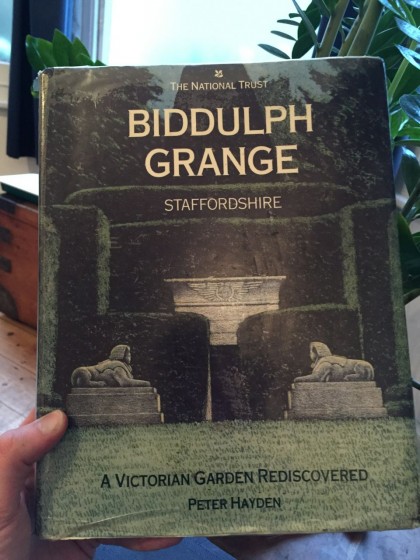 Today I discovered we live only 3 minutes walk away from the last residence of one of the most celebrated Victorian botanists. 
In the week I ordered a book about Biddulph Grange in Staffordshire as I'm fascinated with the place.
The Victorian owners, James and Maria Bateman, who made Biddulph famous thanks to their stunning gardens owed much of their plant collecting to an invention called the Wardian Case.
A portable mini greenhouse that at the time was a revelation and revolutionised plant hunting and transport of specimens from across the globe.
The inventor of the case was a Dr Nathaniel Bagshaw Ward.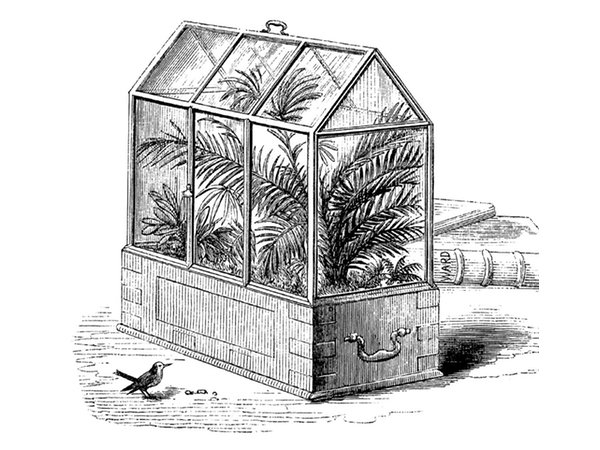 On reading the Biddulph Grange book, I reached page 41 and to my absolute astonishment saw "Clapham Rise" on the page – Ward's last home upon his retirement.
Clapham Rise has since been renamed Clapham Road. I consulted the Clapham Society (a local history and conservation group – not a secret sect!) on Twitter and they very quickly confirmed he lived at number 397 Clapham Road.
This is literally around the corner and opposite the place I catch my train from every single morning.
You can imagine my excitement! Although Ward had retired from work, he built a large glasshouse in his garden and continued to collect rare plants. He would have been visited by some of the most respected botanists and horticulturalists of the era.
So, this afternoon (after a visit to the local garden centre of course) I popped down to find the building, and here it is: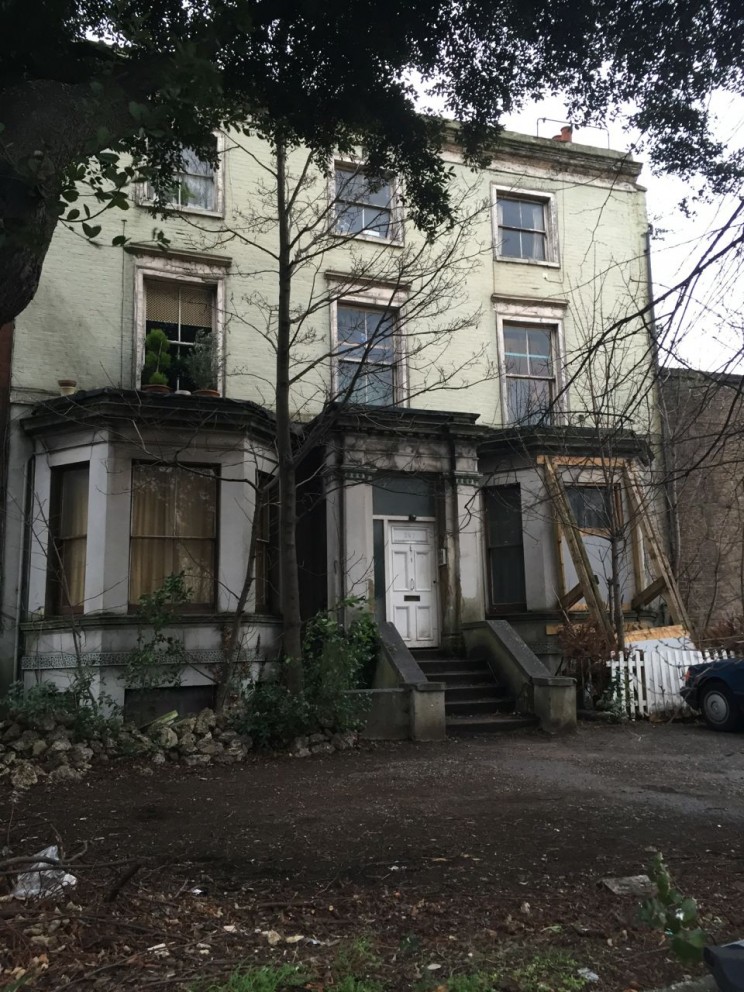 The house is right next to the Clapham North underground station – I'm still surprised to think I've been walking past such a historic building for years without knowing. Although it's certainly seen better days, is now split into flats, and almost certainly has no elements of the glasshouse left, it's fantastic to see it still standing. It needs one of the blue plaques.
One of the reasons I am so excited is because occasionally I can feel frustrated at how restrictive our small urban garden can be. But knowing that such a passionate botanist and plantsman could live around the corner and contribute so much, it's only reassured me that I can achieve a lot in our space.
I know there are a few respected garden designers living in Clapham, and it's all the more heartening to know of Clapham's Victorian gardening heritage.