My friend Pete Langley took me to a secret location on the South Downs one sunny summer evening this week to see some of our wild native orchids. We'd been talking about it for a while and now, with the solstice around the corner, the timing was right. Top of the list was the rare fly orchid, Orchis insectifera.
I find it funny how we're always drawn to exotic and unusual plants from the far reaches of the world over the familiar. Yet, when you pause to really look at many of our native plants, they often look more exotic than those from thousands of miles away. Perhaps we become a bit blind to the familiar, and then catch ourselves by surprise when we take the blinkers off.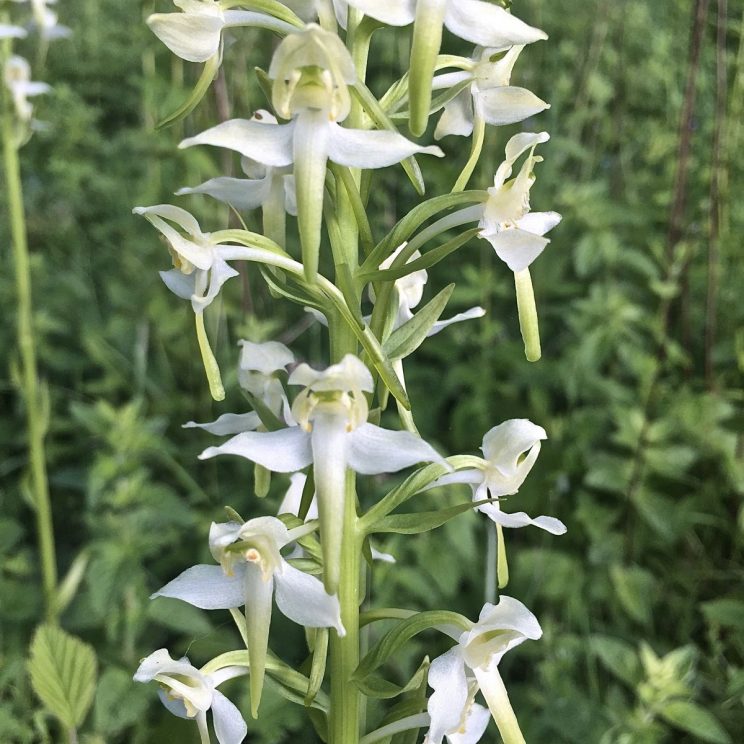 Such with the angelical Greater butterfly orchid, Platanthera chlorantha (above). Each flower looking back at you with its little eyes and being-like wings. Your head tries to assure you the flowers are structures meant to attract moths to pollinate them – but something else is reminding you of greater work afoot.
Plants give me that sense of wonder that people so often think is locked in childhood. I'll never grow tired of it, how plants in their thousands of species exist is a miracle unto itself. They're so alien to us, working at different speeds and in different ways – an entirely alien Kingdom of life sharing the planet with us. Most people live life blissfully unaware to the workings of the green life around them.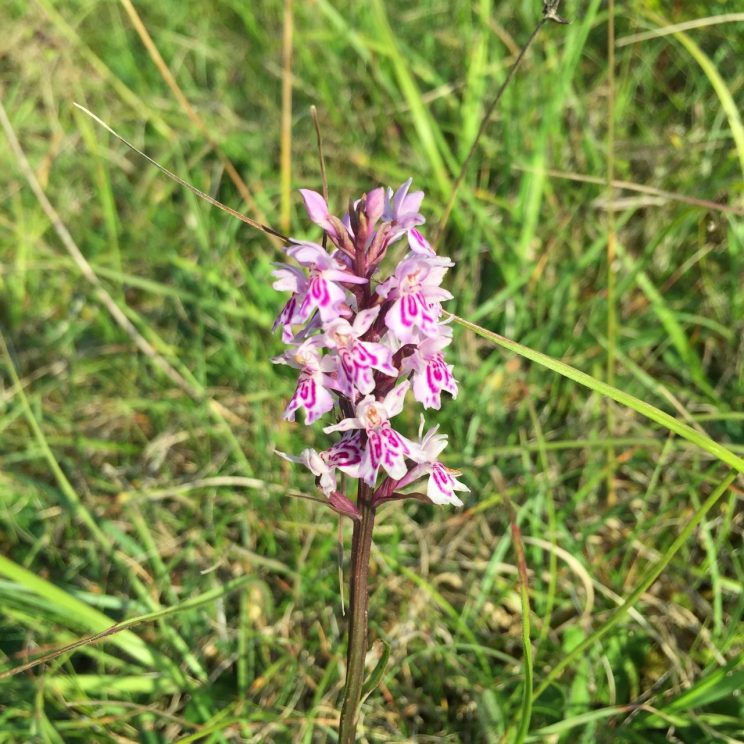 Pete found a number of Orchids native to the UK and they looked to me as though they belong in the deepest forests of the Amazon, or high on a mountain in Japan. We ooh and aah over the Moth orchids sold in supermarkets across the country. I encourage you to instead get out of town or city and into countryside as we did.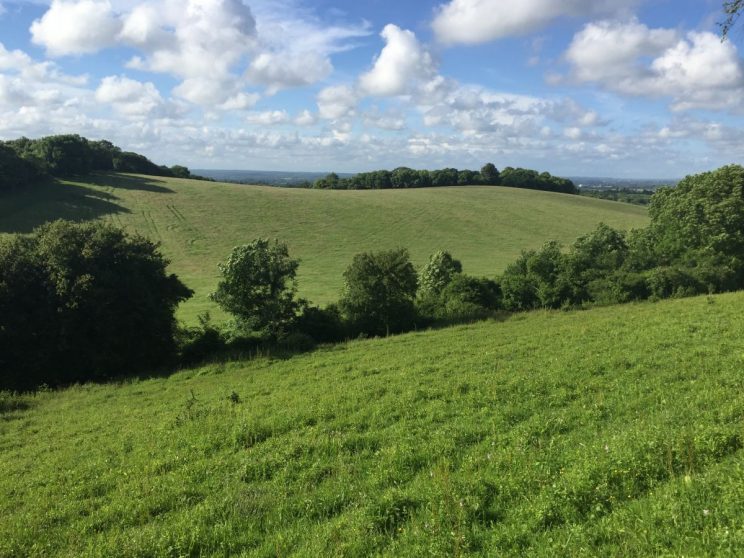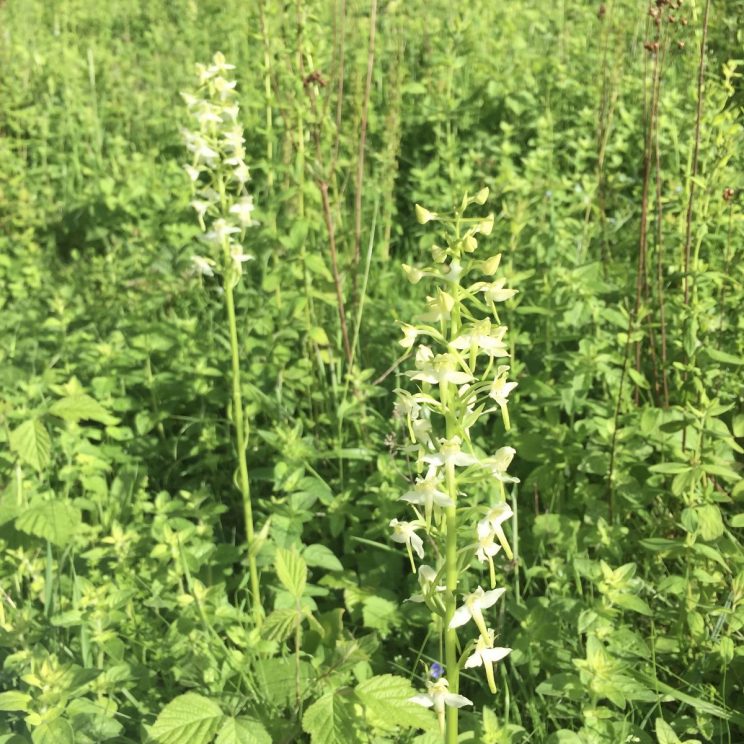 Pete pointed out the Common twayblade (Neottia ovata), Greater butterfly orchid (Platanthera chlorantha) and at the end, we found the Fly orchid (Orchis insectifera).
I was really interested in the leaves and structures – something was unlocked and I now feel equipped to spot an orchid when out and about in the countryside. There's a wild flower odyssey brewing in my future I can tell, first though I need to pass my flipping RHS exams 😉