You know what, the Victorians got it right. Curiosity, discovery, understanding the unknown, adventure!
Victorians loved nature and learning about plants and animals, the human included. Their houses would be chock full of plants and butterflies and gadgets. Where did we, the masses, go so wrong to focus solely on technology?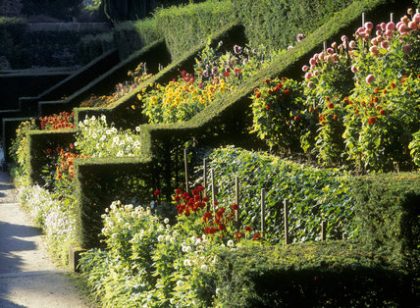 You'd think the Royal Horticultural Society's (RHS) foundation Level 2 course would be about growing flowers and tomatoes right? Wrongo.
It's blown my mind. This basic level course has blown my mind. From the outset, the RHS make it clear this is not gardening Jim, this is science. Horticulture and botany combined. A plant version of the biology lessons you might remember.
This course is literally one of the best things I have ever embarked on. A voyage of discovery and the treasure at the end of journey?
The knowledge that gardens are the ultimate in science experiments. If you get the soil nutrients and pH right, balance the ecosystem, turn up or down the temperature, choose the right ingredients and BOOM the explosion is a creative, unpredictable mini world of living things that grow and buzz and work together creating a breathing, changing design. Simultaneously an ongoing experiment to learn new patterns, as every little leaf or butterfly grow.
We only have our 6x4m plot in London and it's our perfect experiment ground. Where nature, discovery and Chris' gadgets and iPhone apps combine. I think the Victorians would be proud of what's happening in our little Littlebury Victorian maisonette.
I hope more people can discover the science of a garden too. Please visit one of the great Victorian gardens to have a taste of what I mean, like Biddulph Grange in Staffordshire – one of my favourite places on earth. Or simply pop round and I'll show you what I mean!